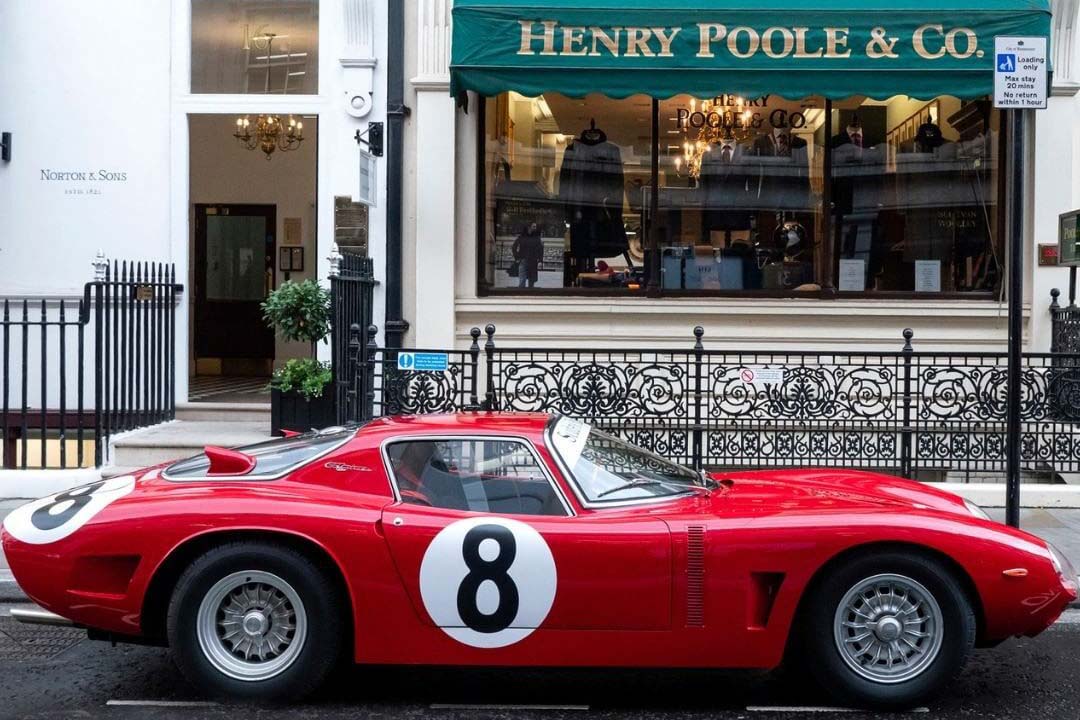 The inaugural Concours on Savile Row has been announced for June 15th & 16th. The two-day event hosted by the Pollen Estate highlights the collaboration between Savile Row tailoring houses and the automotive world. It focuses on the connection between craftsmanship and the art of bespoke, which intimately binds the worlds of tailoring and vehicles.
Savile Row tailors will collaborate with famous vehicle manufacturers to showcase over 30 world-class cars along the street. Pininfarina's Testarossa Spider, legendary Italian businessman and playboy Gianni Agnelli's first and final Ferraris, the Kingsman movie Jaguar E-type, and the new Maserati MC20, to mention a few, will be among the participants.
Collaborations will be announced in the coming months. Some of the partnerships revealed to date include J.P. Hackett and Aston Martin, Dege & Skinner and Morgan Motor Company, Holland & Sherry and Bizzarrini, and Huntsman and Bentley.
Live music will be performed throughout the evening, with many of the world's renowned tailors, shoemakers, and art galleries will stay open late for guests. There will be a central stage for talks from key figures from the tailoring and car design fields.
Together with the Westminster City Lions, Concours on Savile Row has provided a cultural and artistic outlet for young people aged 13 to 16.
Savile Row will be closed to traffic for the two-day event with the help of the Westminster City Council. Visitors are welcome for free.