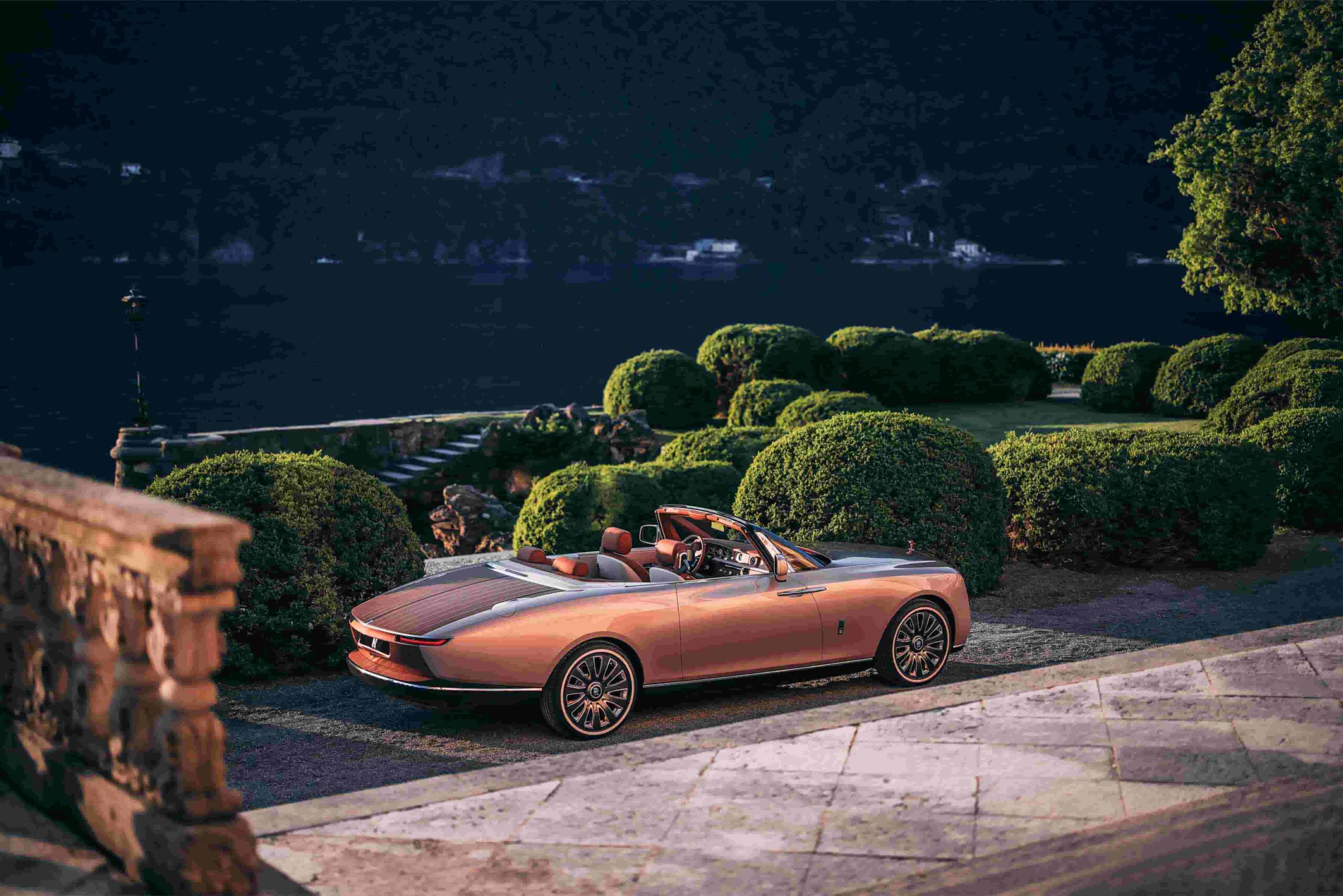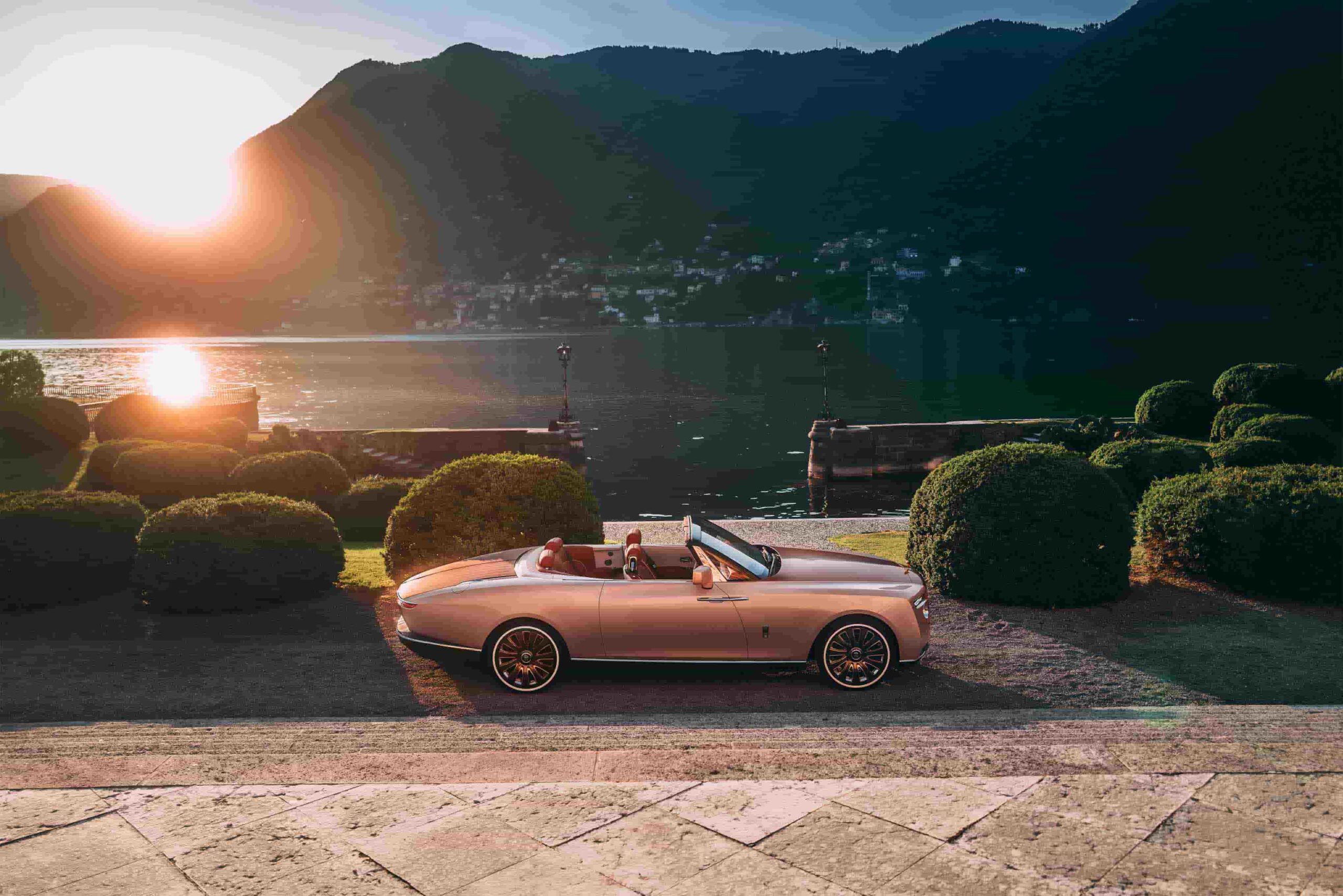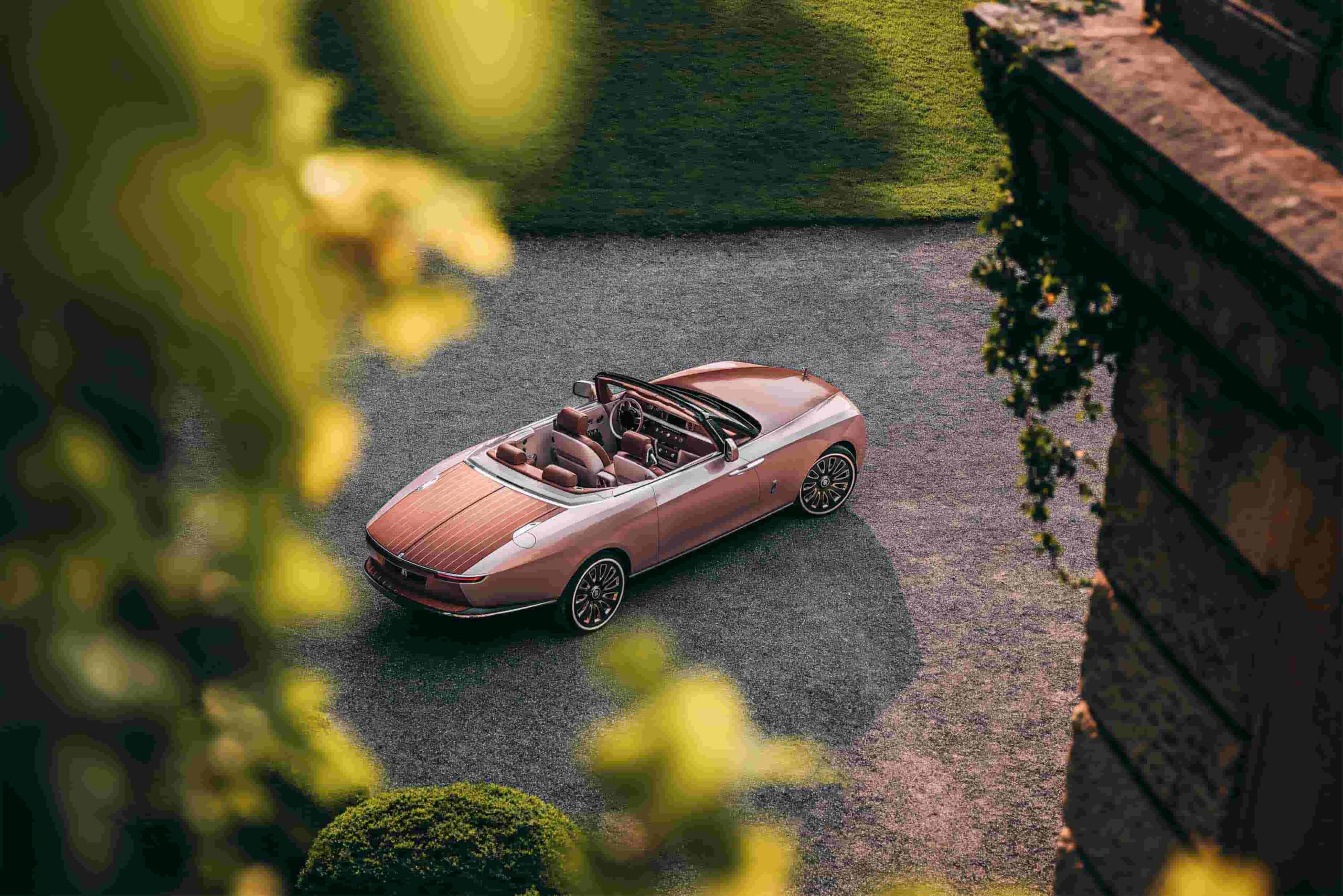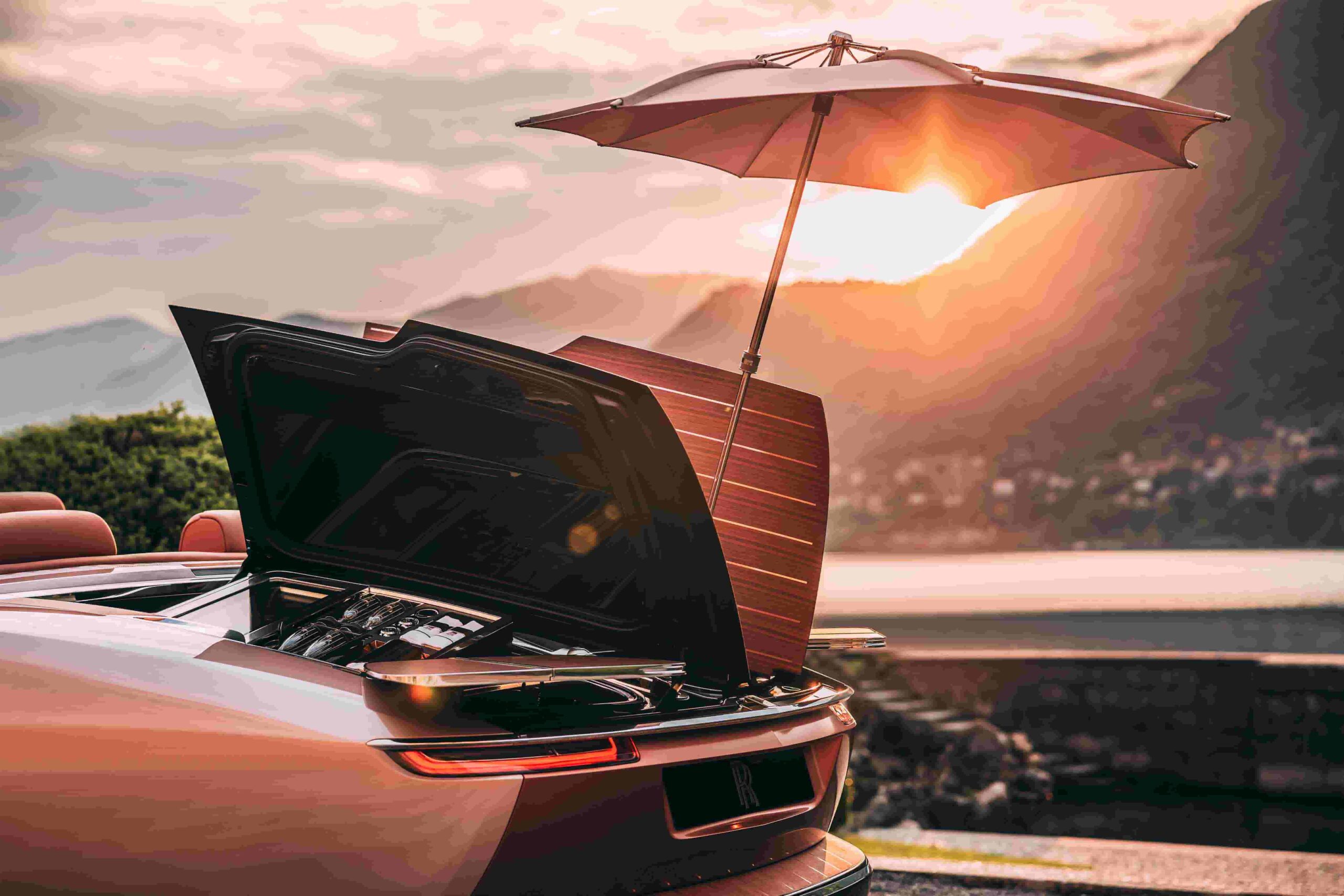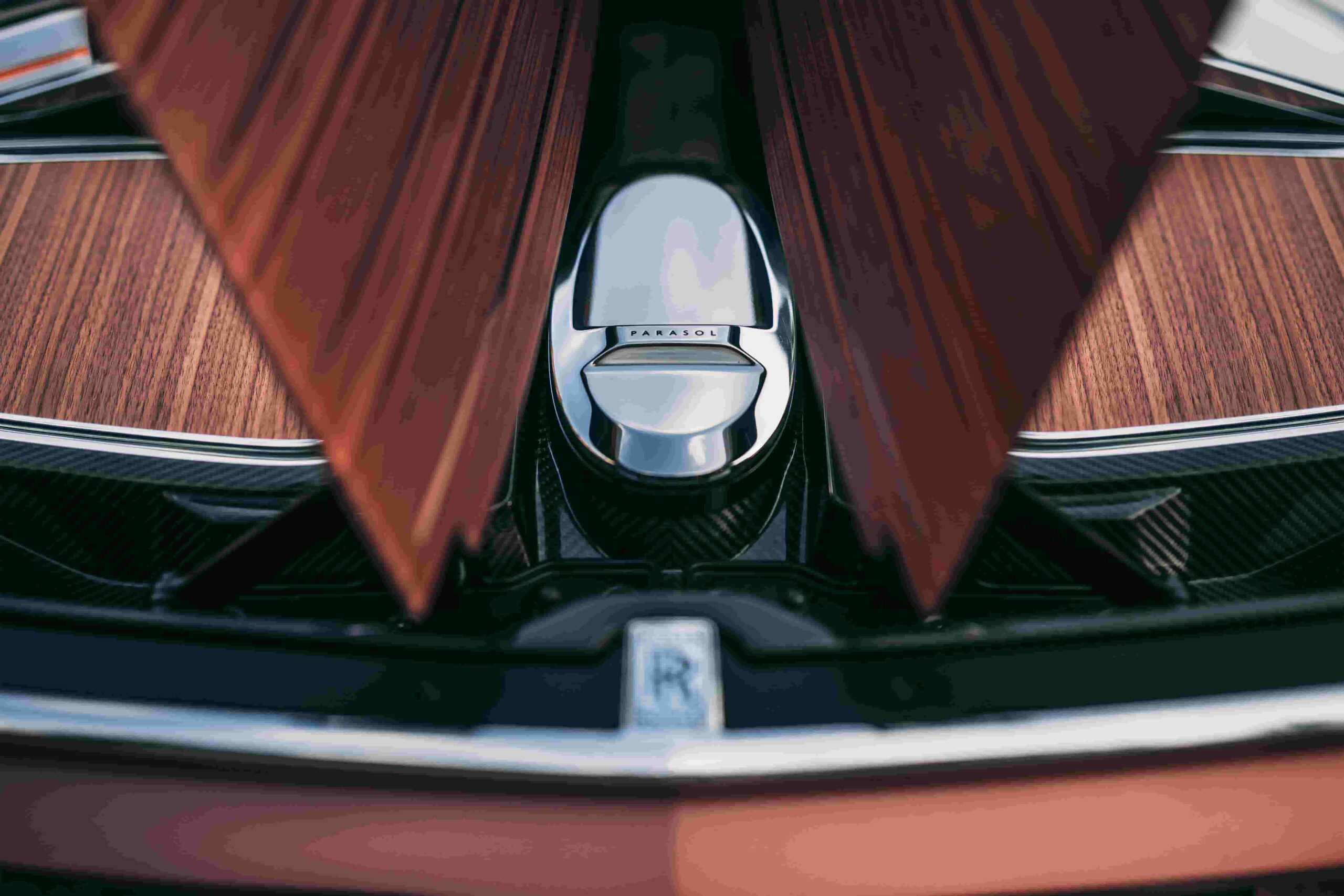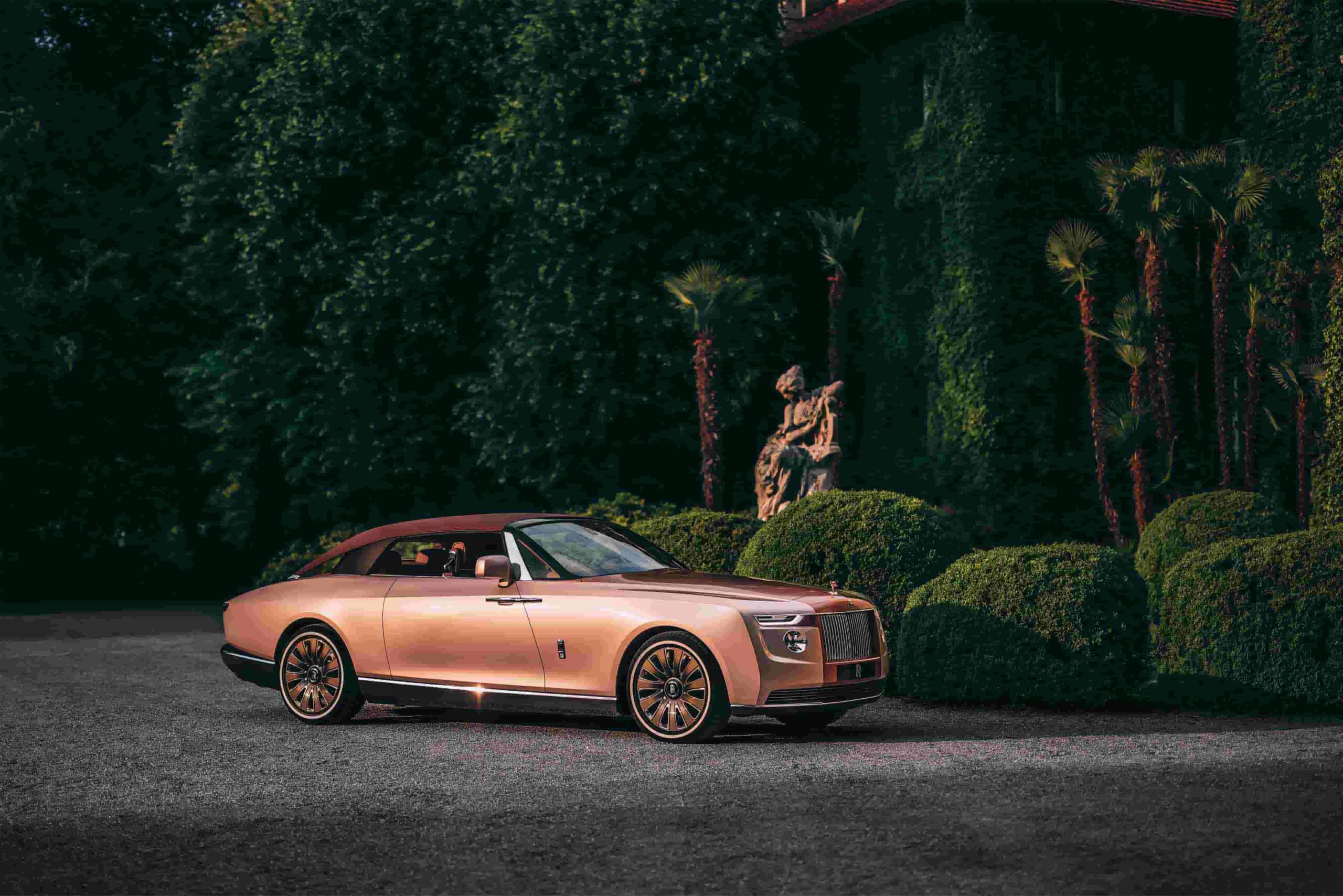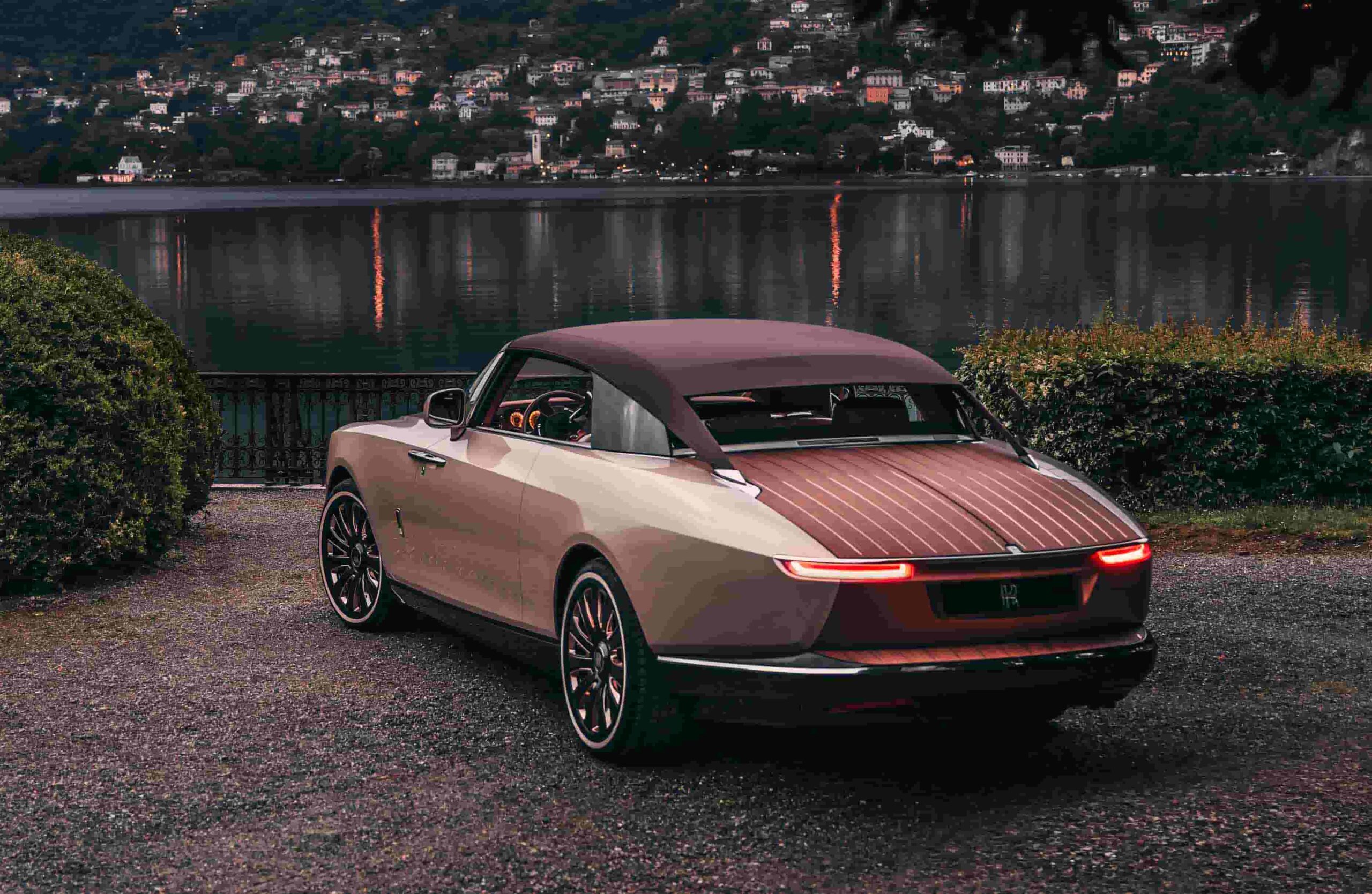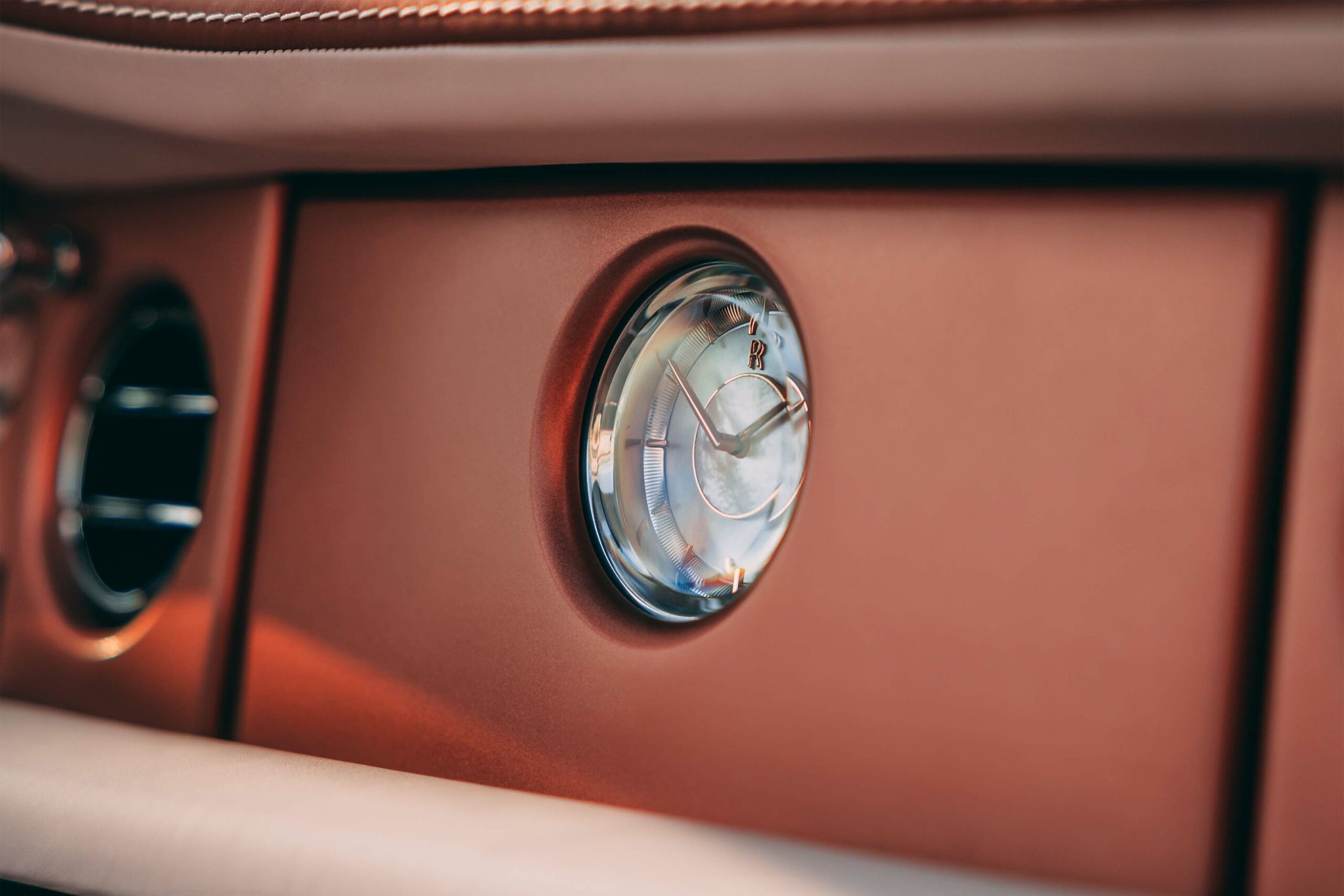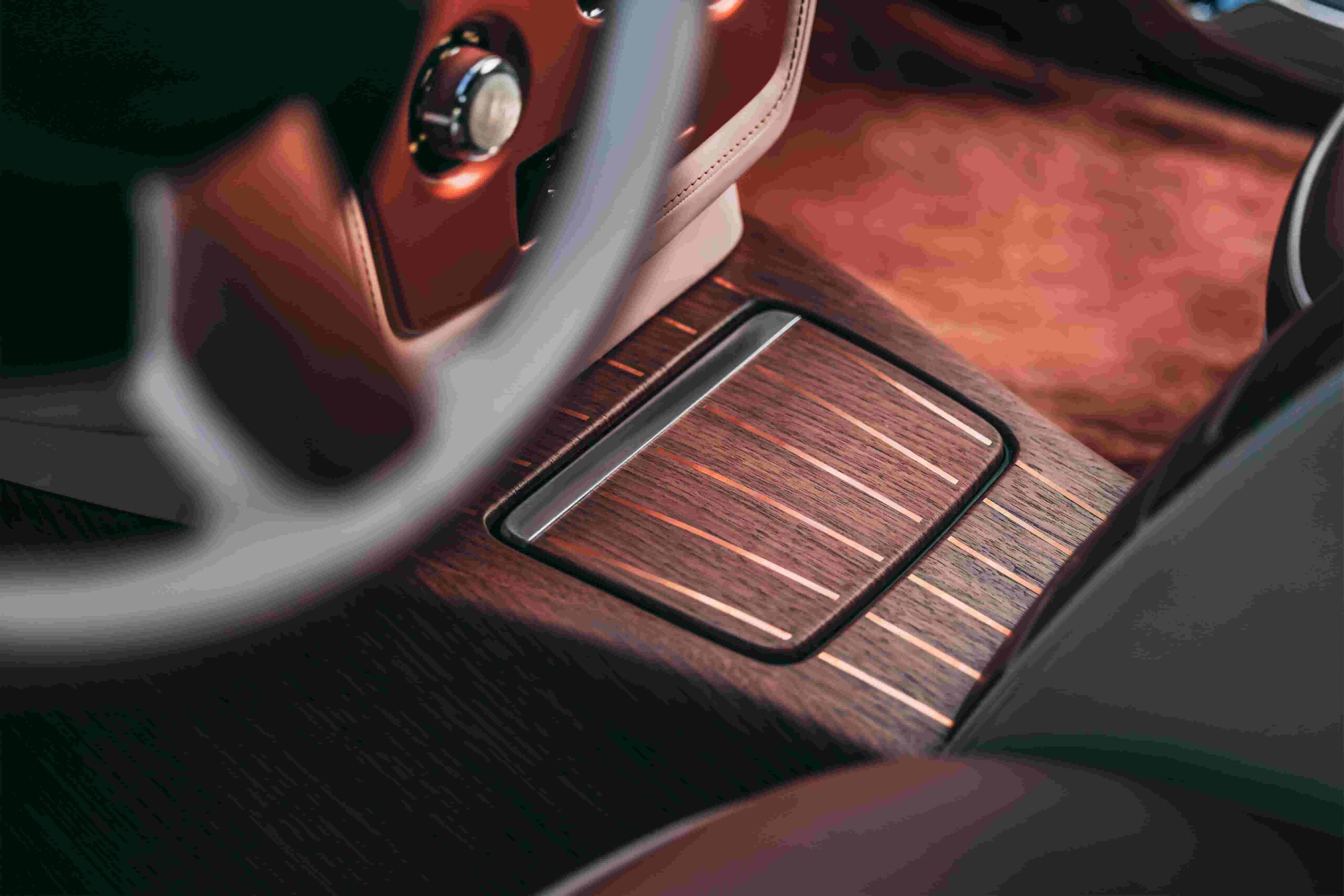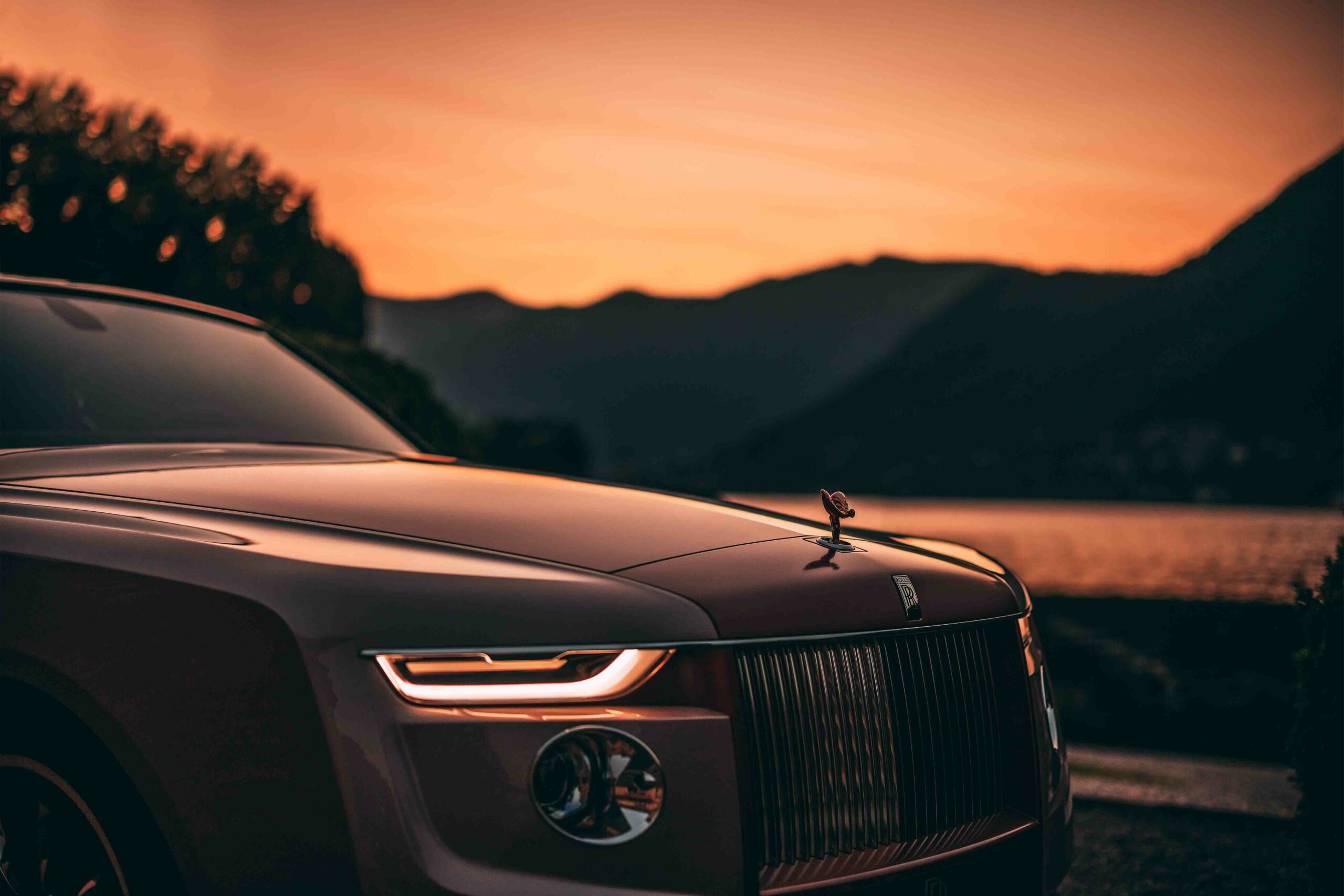 This past weekend, Rolls-Royce unveiled the latest chapter of its Boat Tail Coachbuilt commission at Concorso d'Eleganza, Villa d'Este in Italy.
The design was bespoke for a patron with family origins in the pearling industry and an established patron of the arts with a dedicated private museum for their large collection of classic and modern cars. Its body panels are fashioned from huge, single sheets of aluminum to achieve the characteristic form inspired by racing yachts of the early twentieth century.
The Boat Tail's exteriors show a blend of oyster and soft rose with a unique pearlescent quality from white and bronze mica flakes, giving subtle color change effects. Fine bronze and gold-colored aluminum mica flakes are complemented with a coating of crystal and frosted matt clear finish over the contrasting cognac-colored bonnet. A rose gold woven thread runs across the technical fiber lower sills of the vehicle.
Its rear deck is built with a 'butterfly-design' hosting suite with a picnic area and umbrella as a part of the design. It is covered with Royal Walnut veneer specifically selected by the client, knowing maturity will transform the material into a cognac color. Accents of rose gold-plated pinstripes with a satin-brushed finish are added for a more sophisticated aesthetic.
Inside, perfectly matched cognac and oyster-colored leathers welcome the passengers. More Royal Walnut veneer with gold and mother-of-pearl accents can be seen. 
See more of the Rolls-Royce Boat Tail in the gallery and head to Rolls-Royce to learn more.