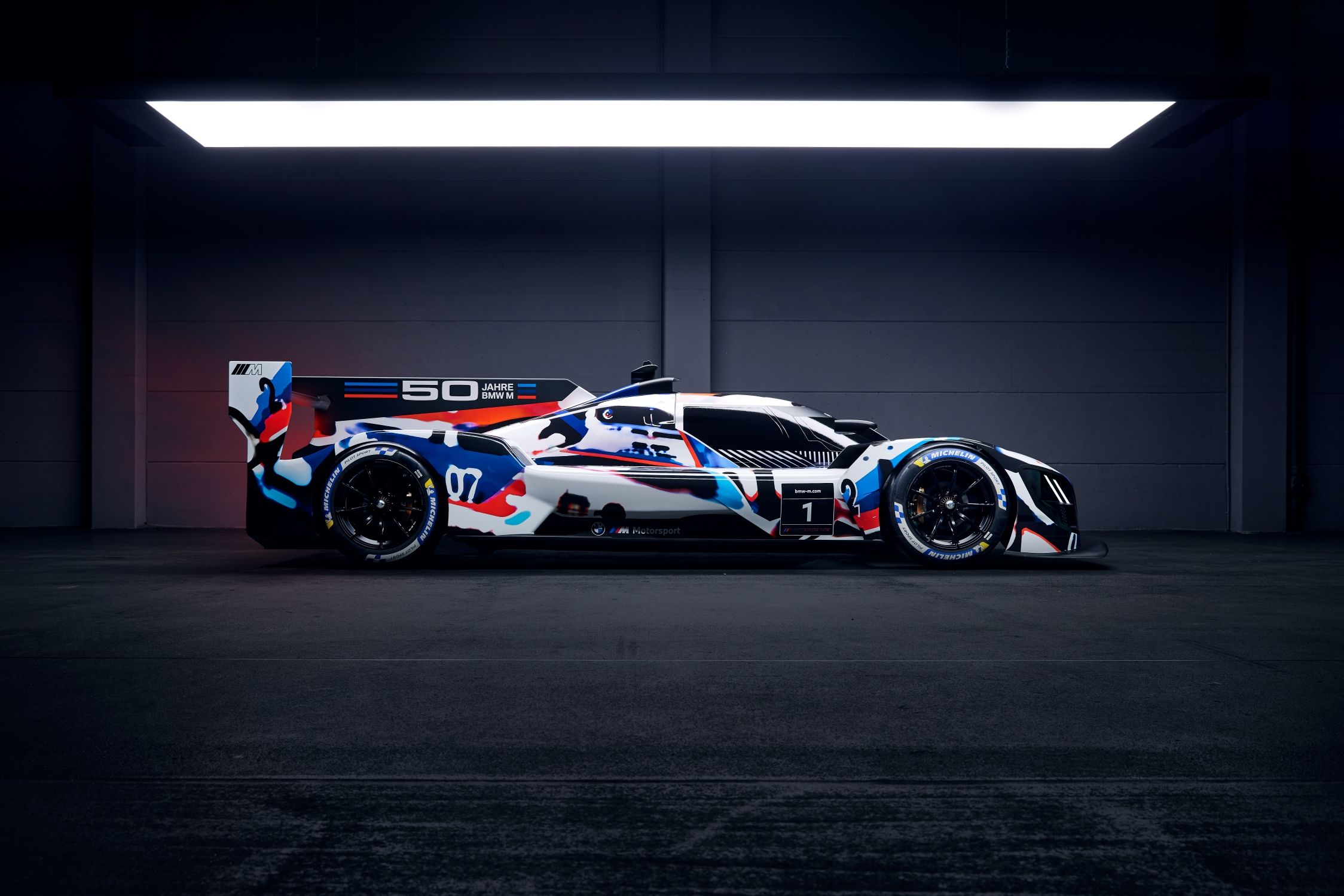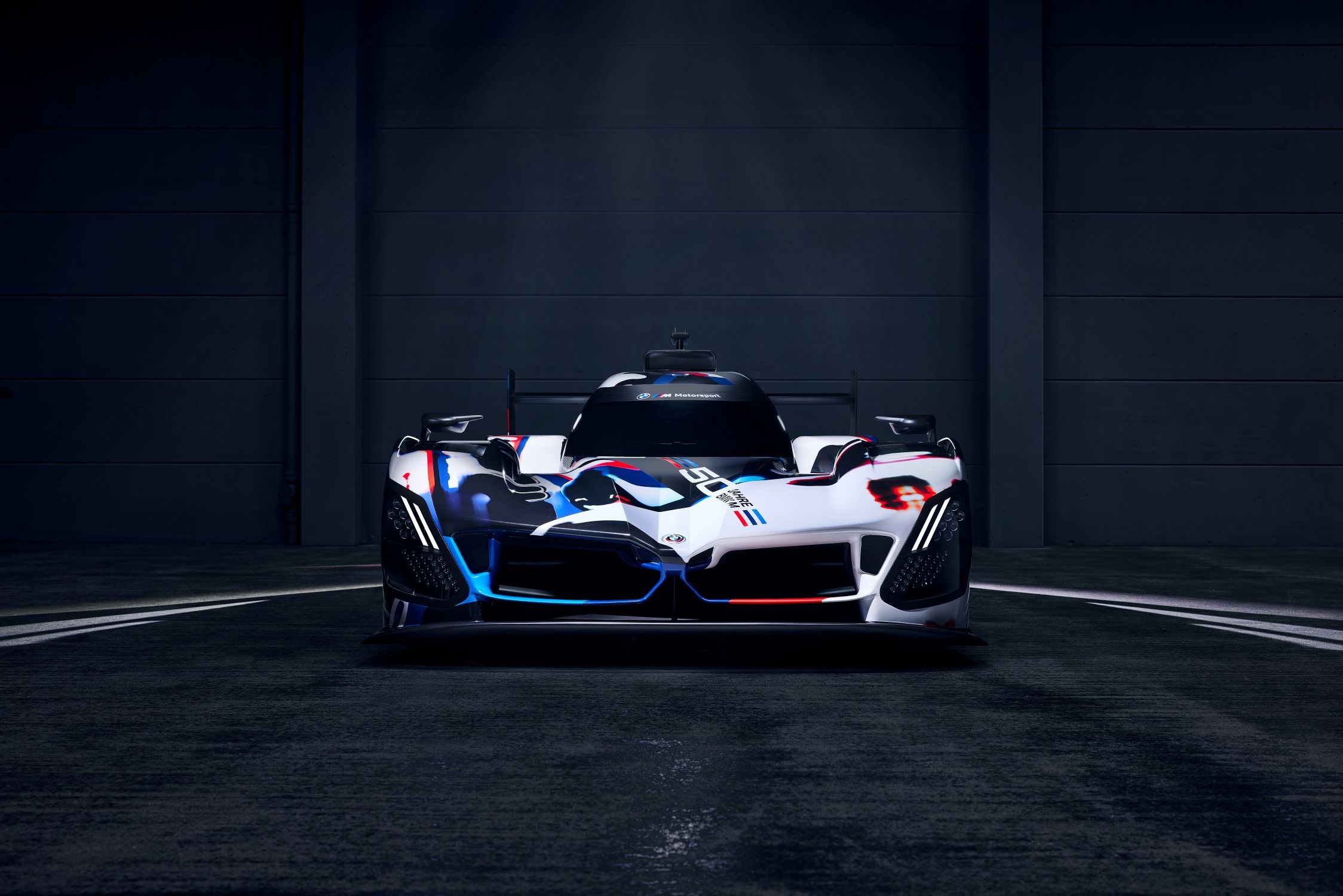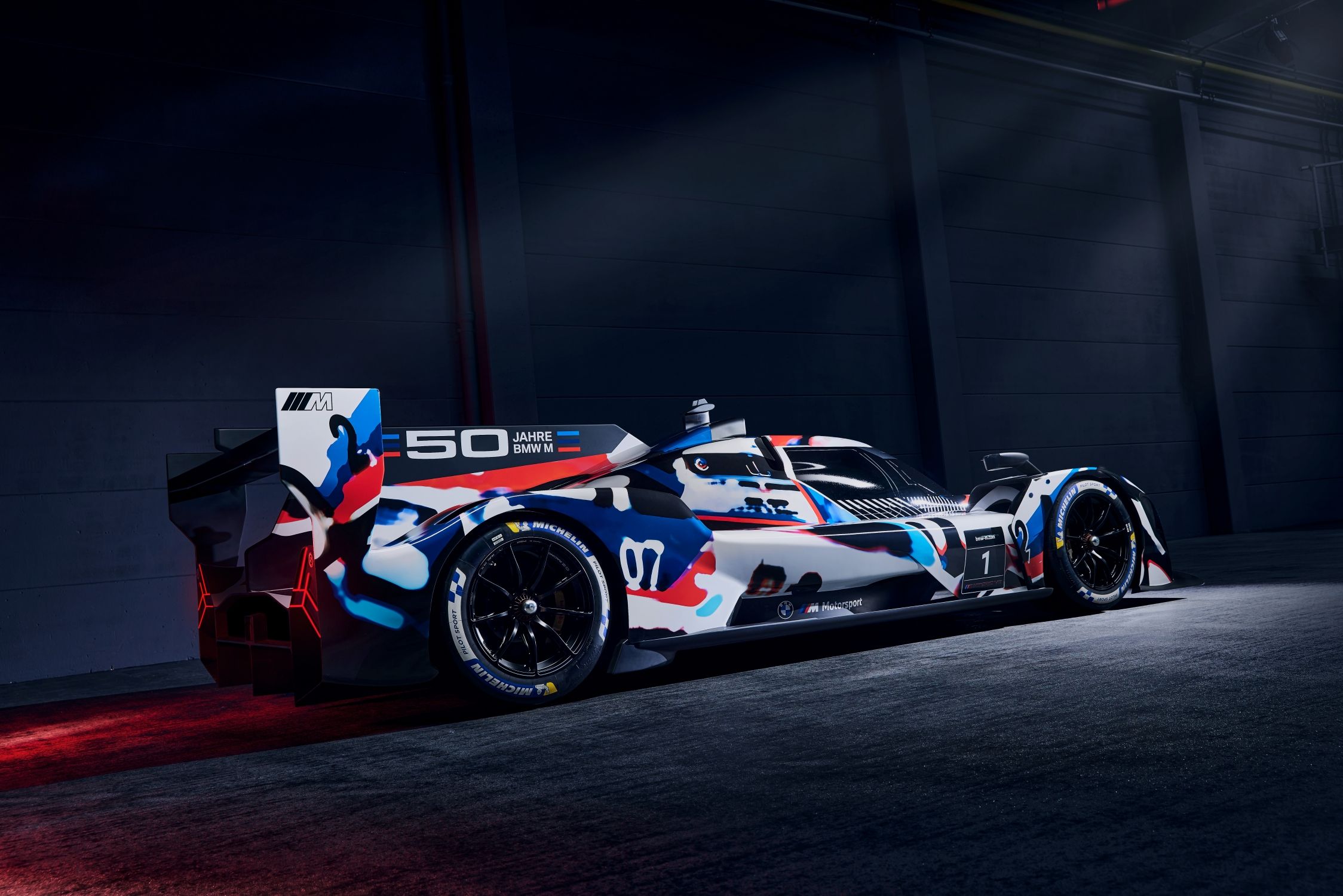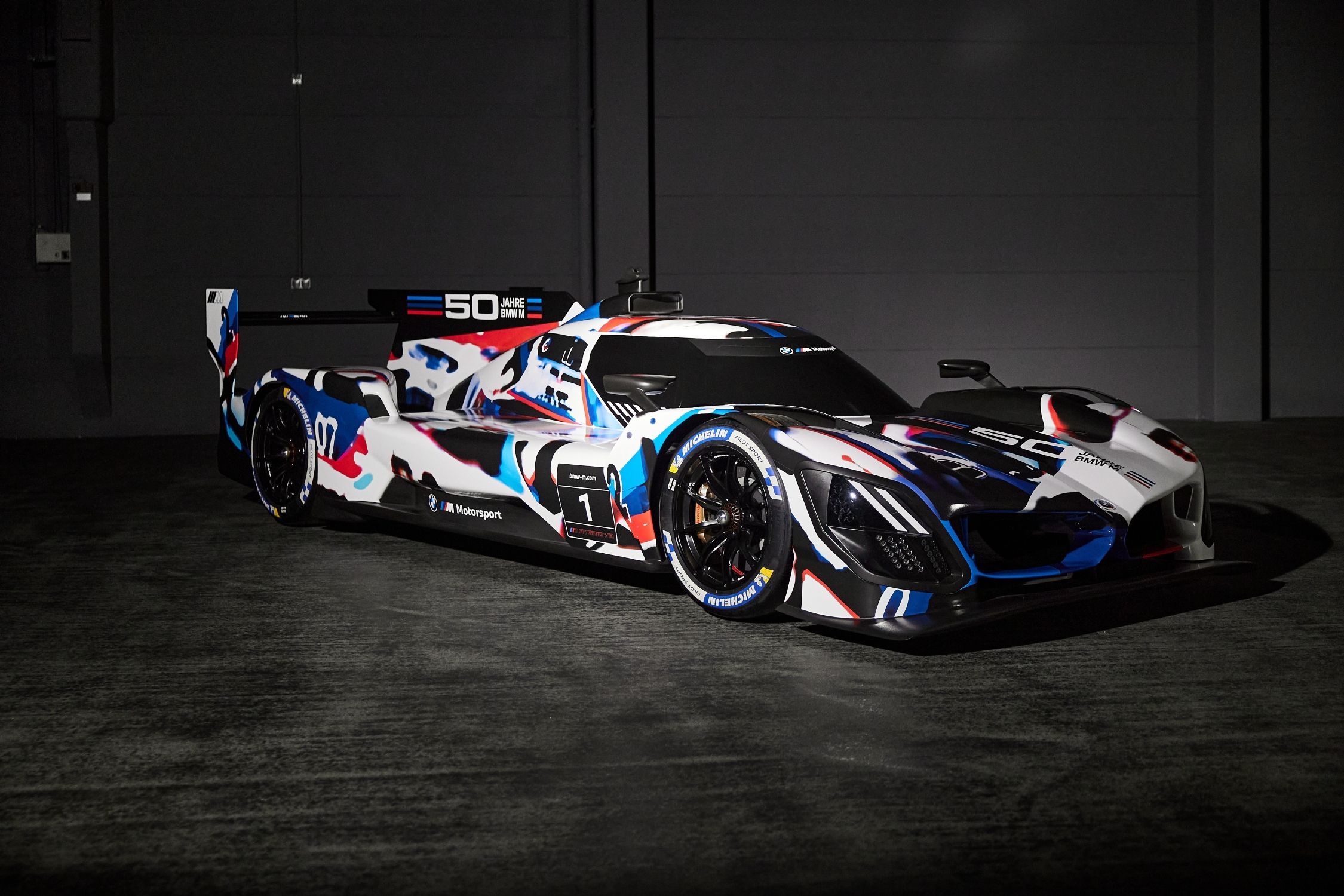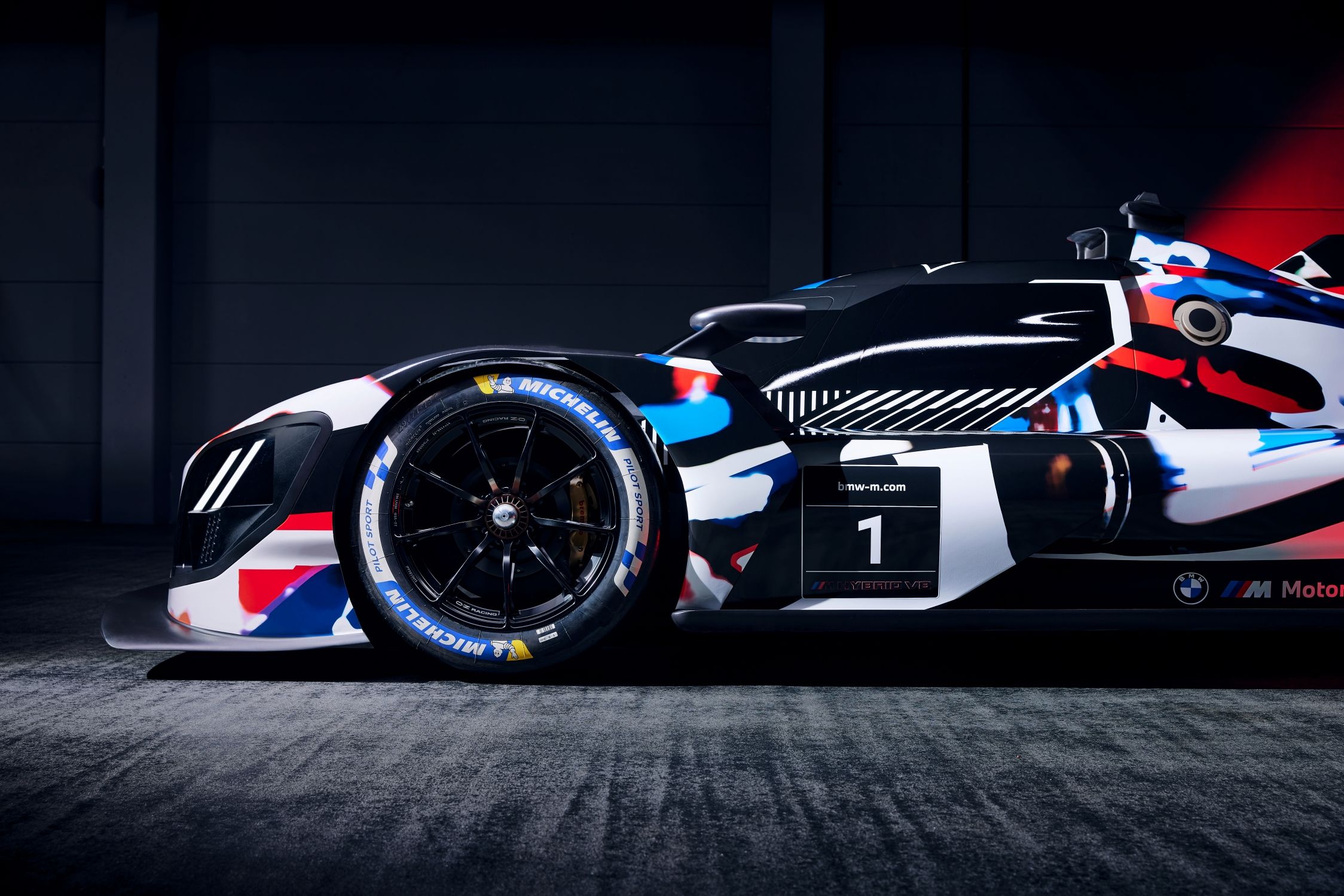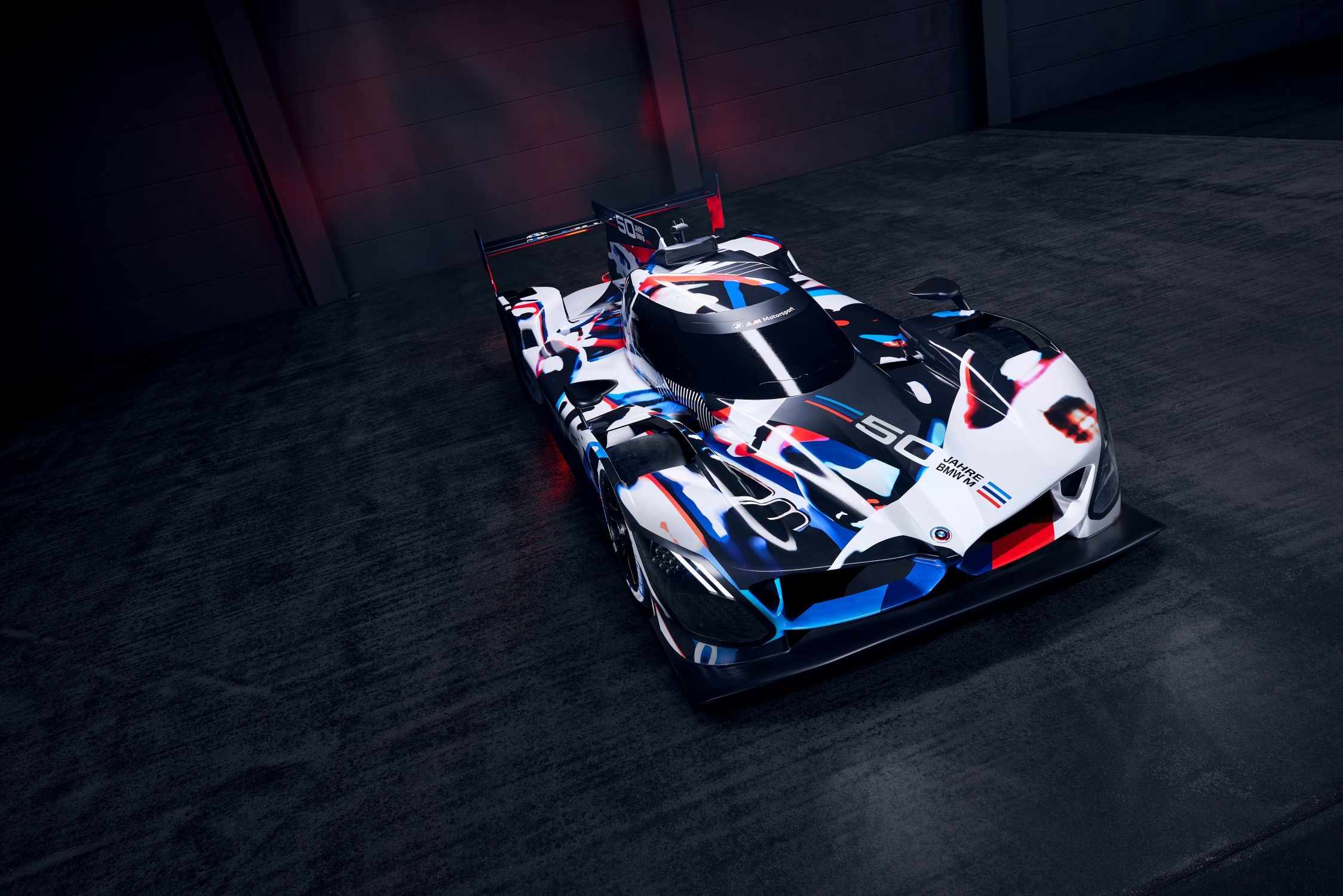 BMW M Motorsport announces the BMW M Hybrid V8 ahead of the LMDh prototype testing phase for the 2023 season in the IMSA WeatherTech SportsCar Championship.
BMW M Hybrid V8 is presented in a camouflage livery containing various elements that celebrate over five decades of motor racing history in North America. It creates a graphic mosaic from iconic race cars, including the 1976 BMW 3.0 CSL, the 1981 BMW M1/C, the 1978 BMW 320i Turbo, the 1986 BMW GTP, the BMW M3 E36 GTS-2, the BMW Z4 GTLM, and the BMW M8 GTE. However, BMW M says this won't be the final livery used on the 24 Hours of Le Mans track.
Designed by BMW Group Designworks, the dynamic hybrid sports the BMW M 50th Anniversary logo on the hood and a Hofmeister kink window graphic. It also has the typical M "hook" mirrors and a wide kidney grille.
BMW M CEO Franciscus van Meel says, "The most critical task and the greatest challenge for the design team in the LMDh program design team were that the prototype must be clearly recognizable as a BMW M Motorsport car. And I can say this to all the fans, just one look is enough to confirm that the BMW M Hybrid V8 is a BMW."
See more fo the BMW M Hybrid V8 LMDh prototype in the gallery and look for it to compete for the 2023 IMSA WeatherTech SportsCar Championship.