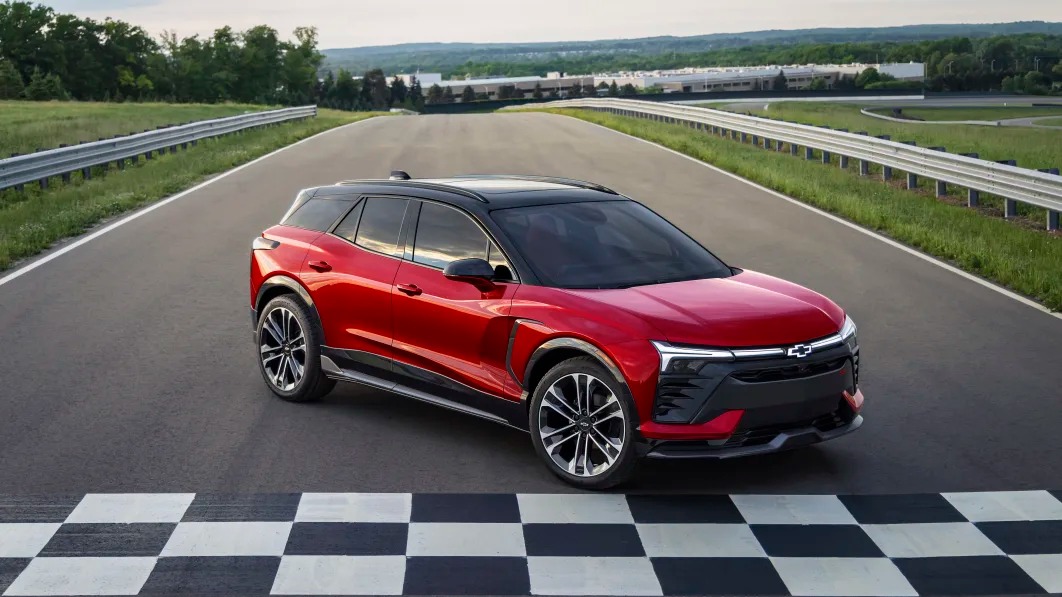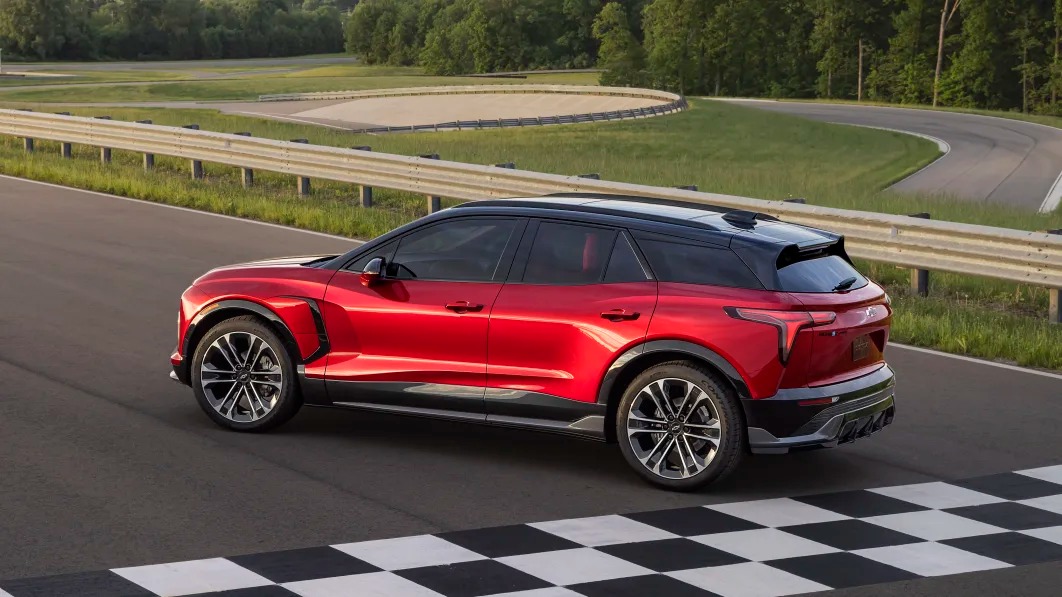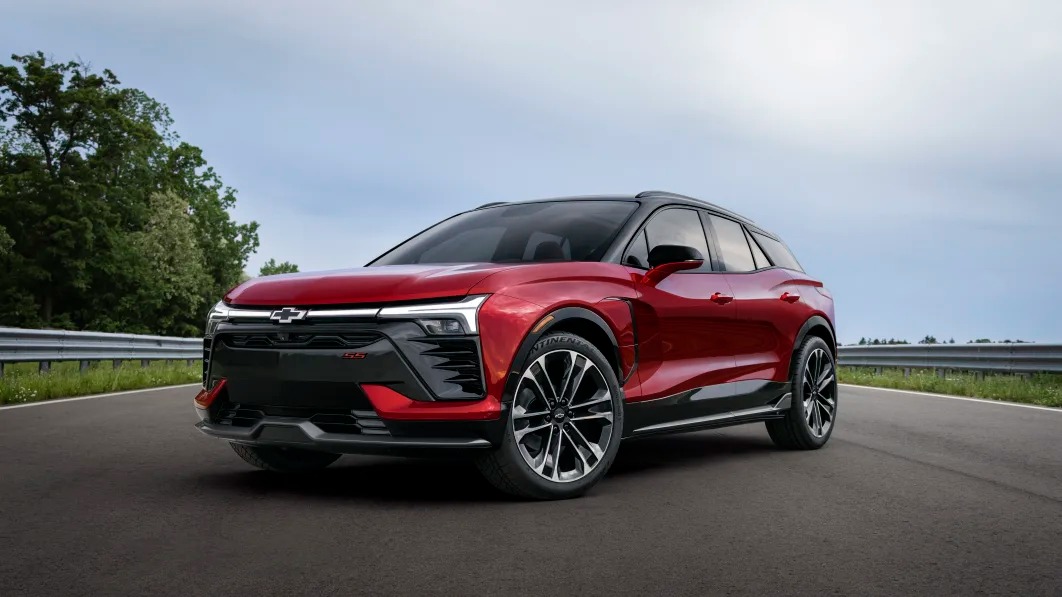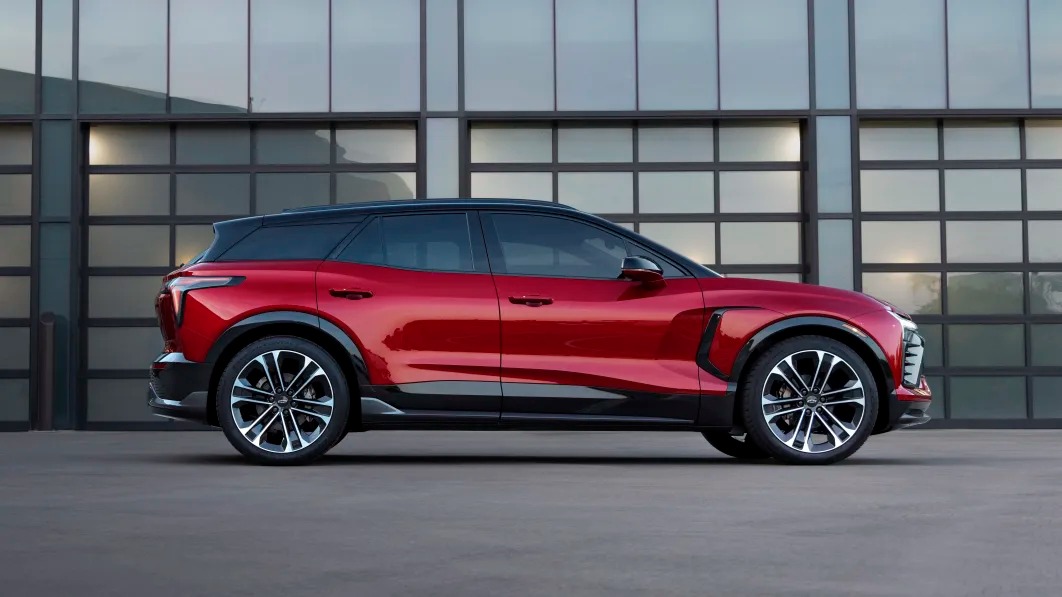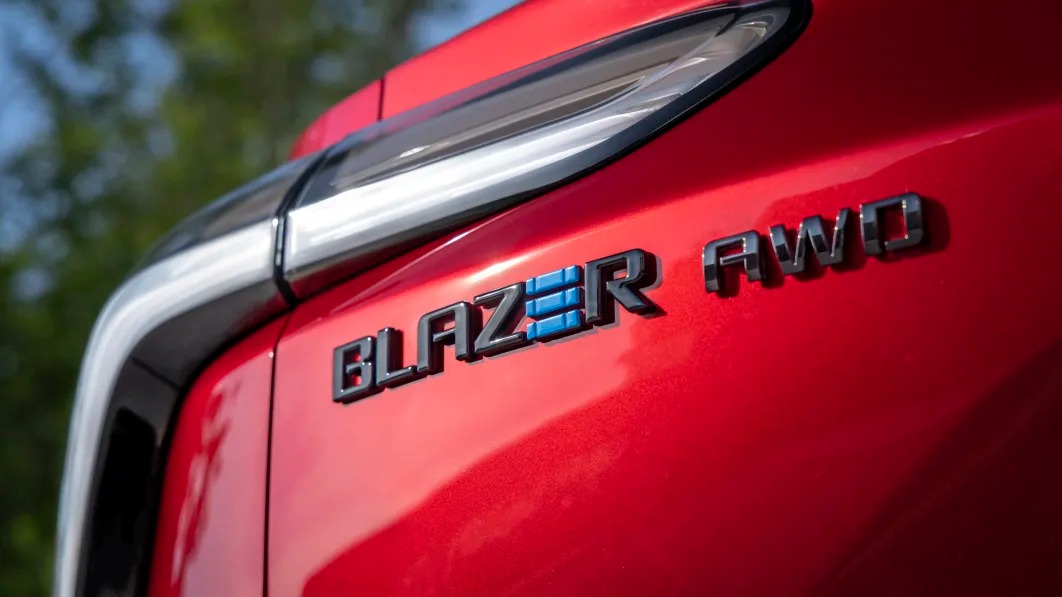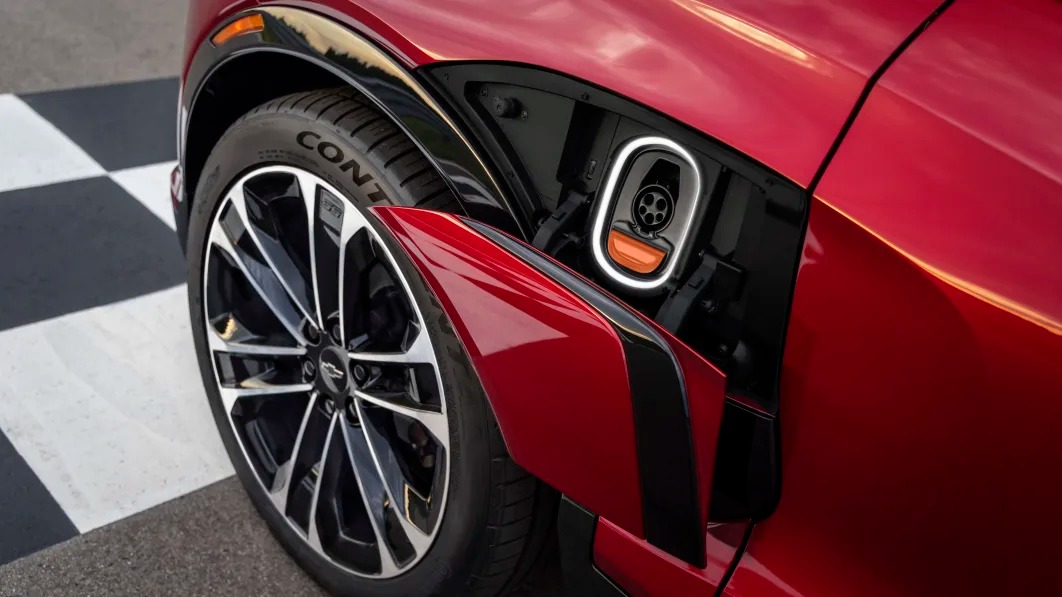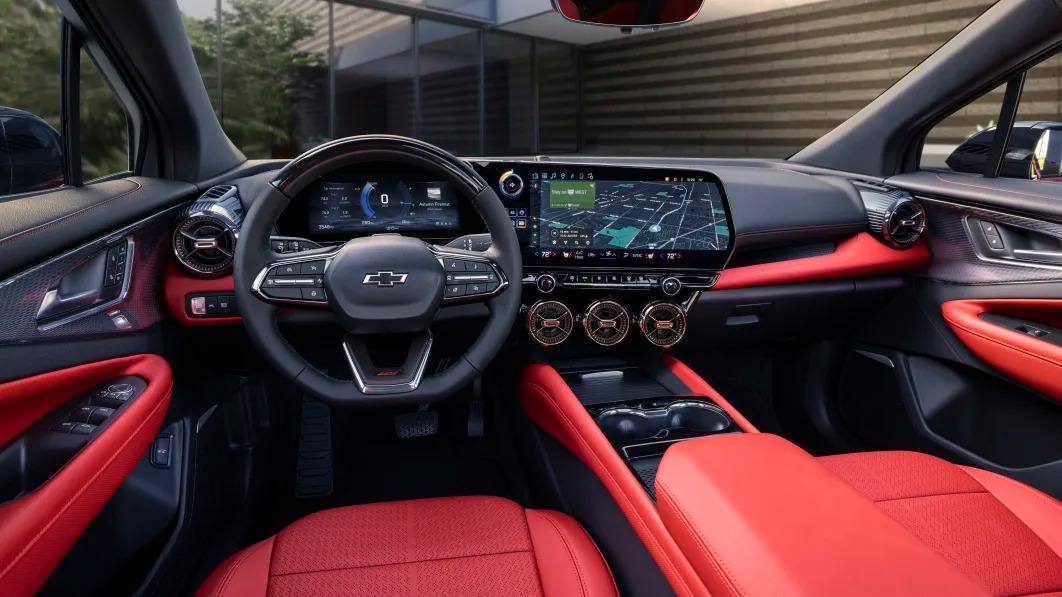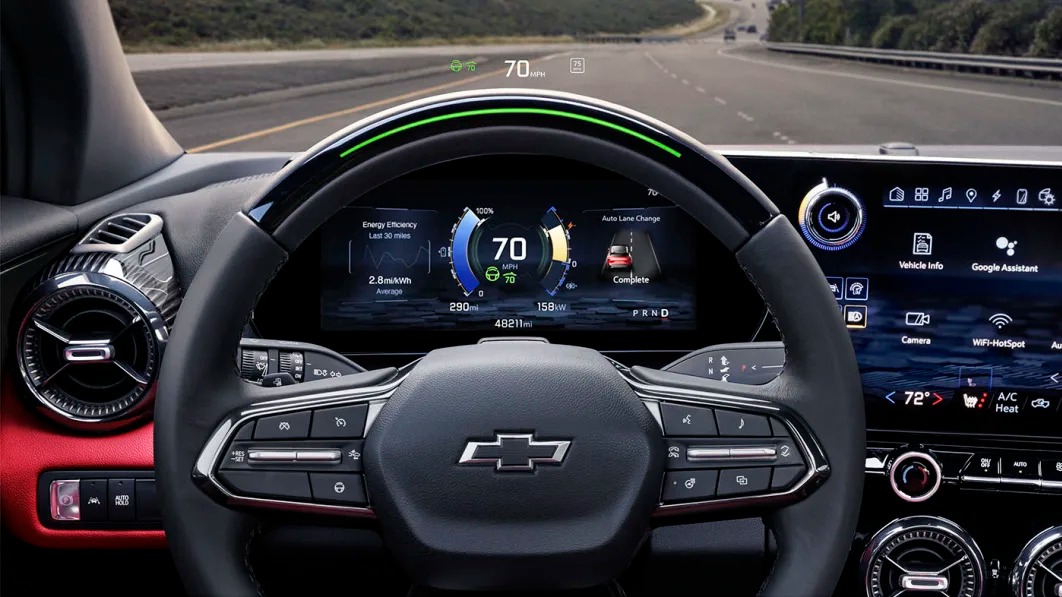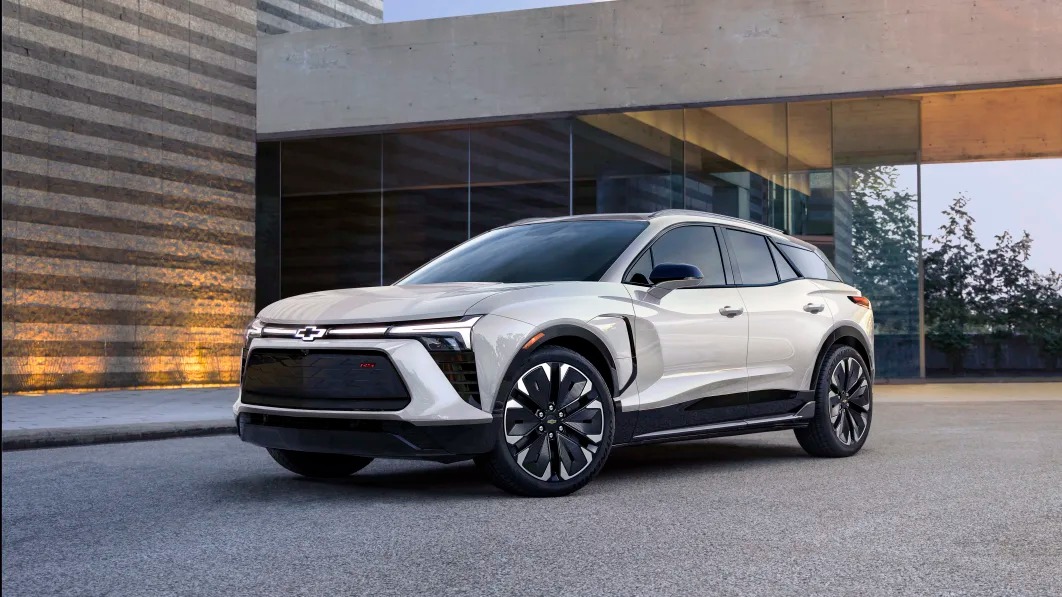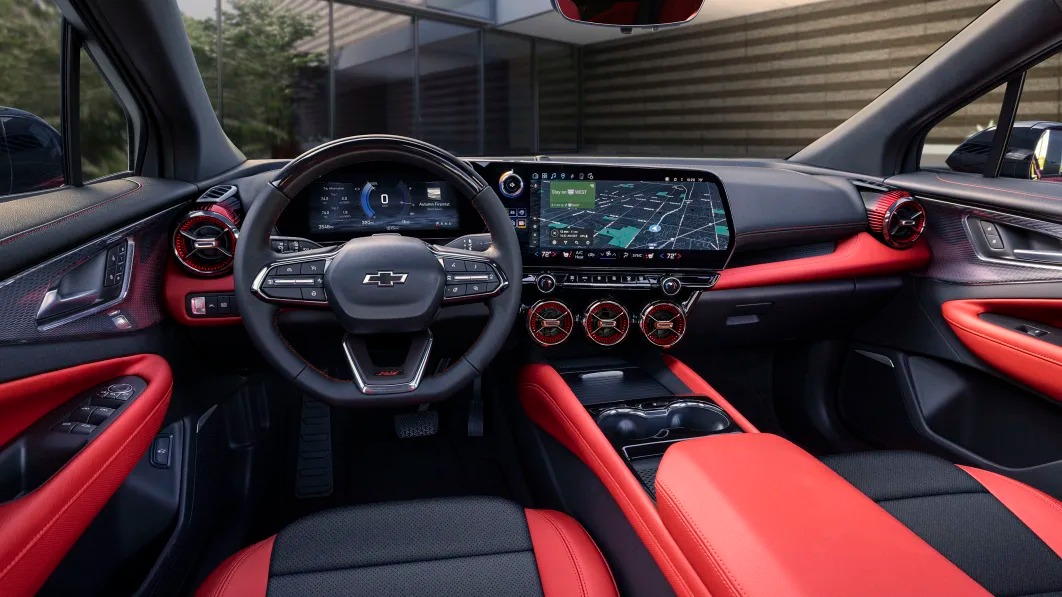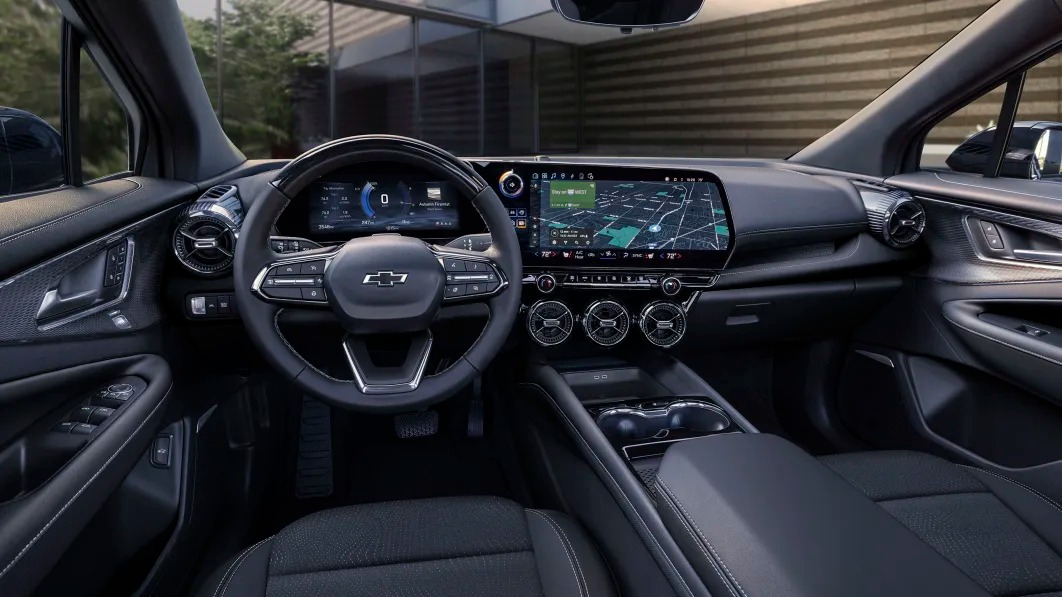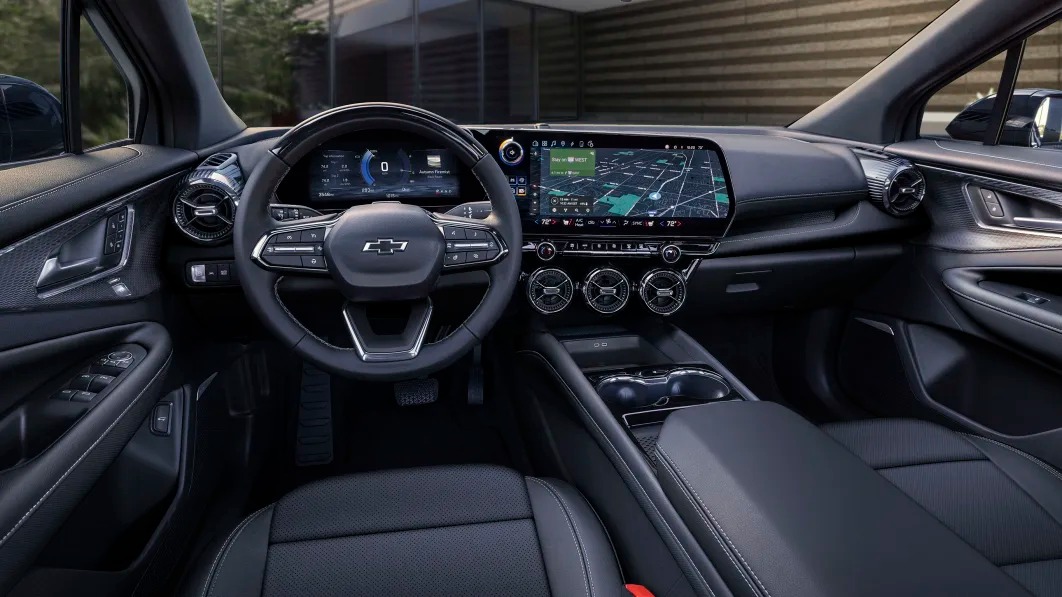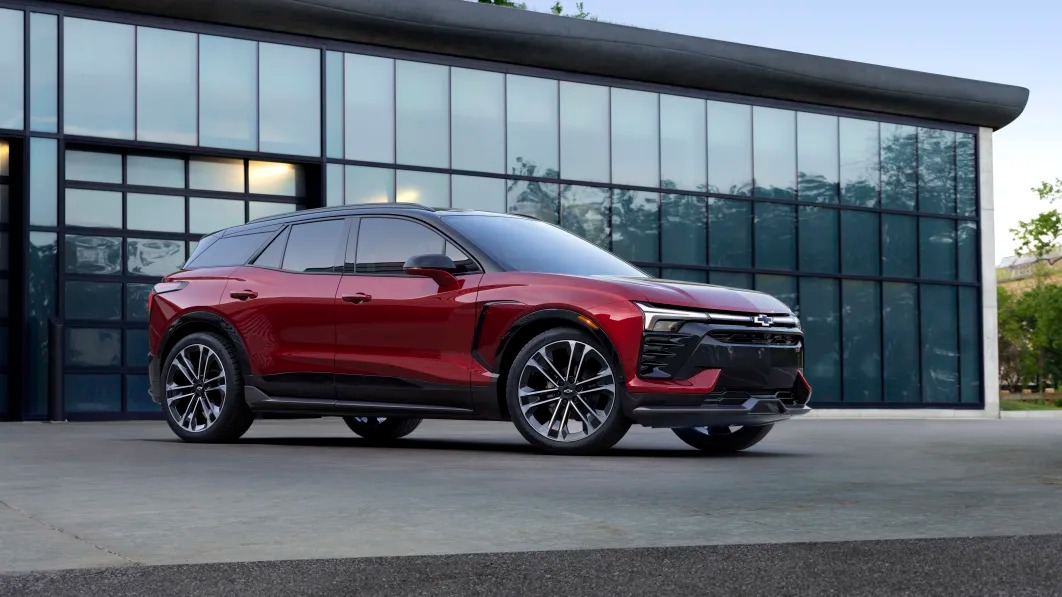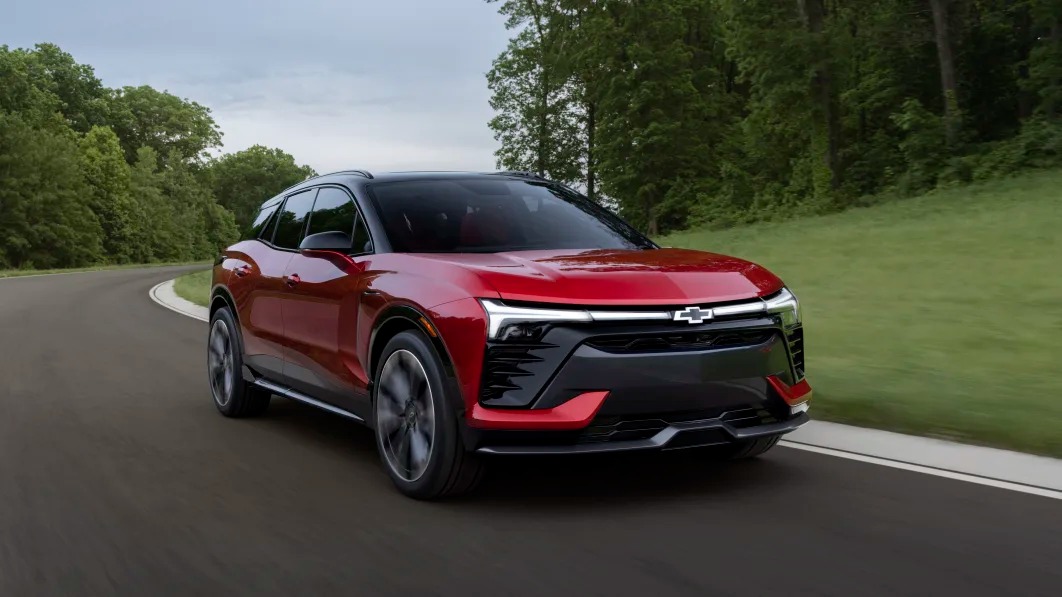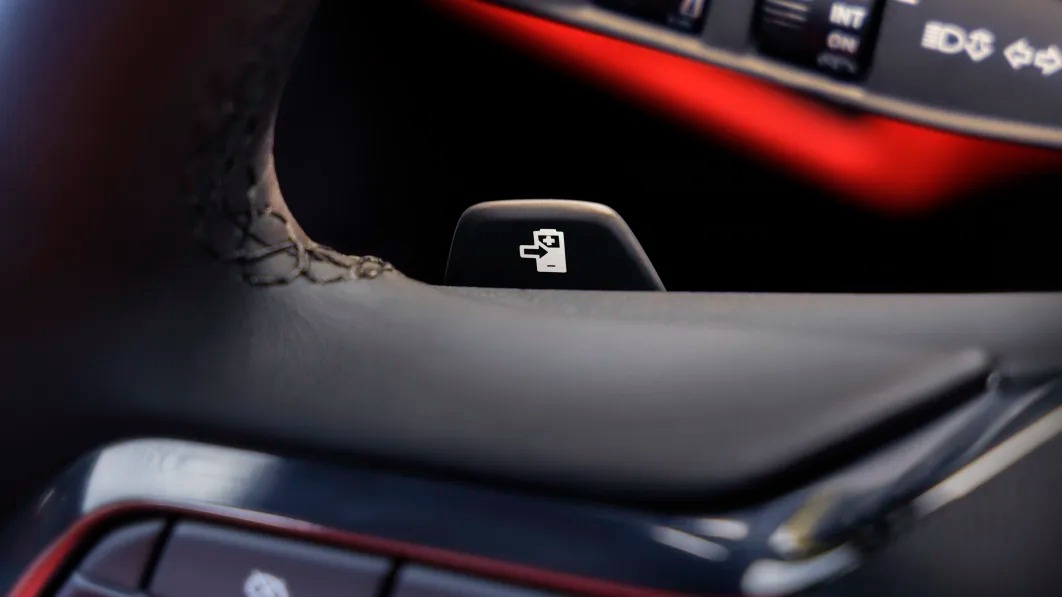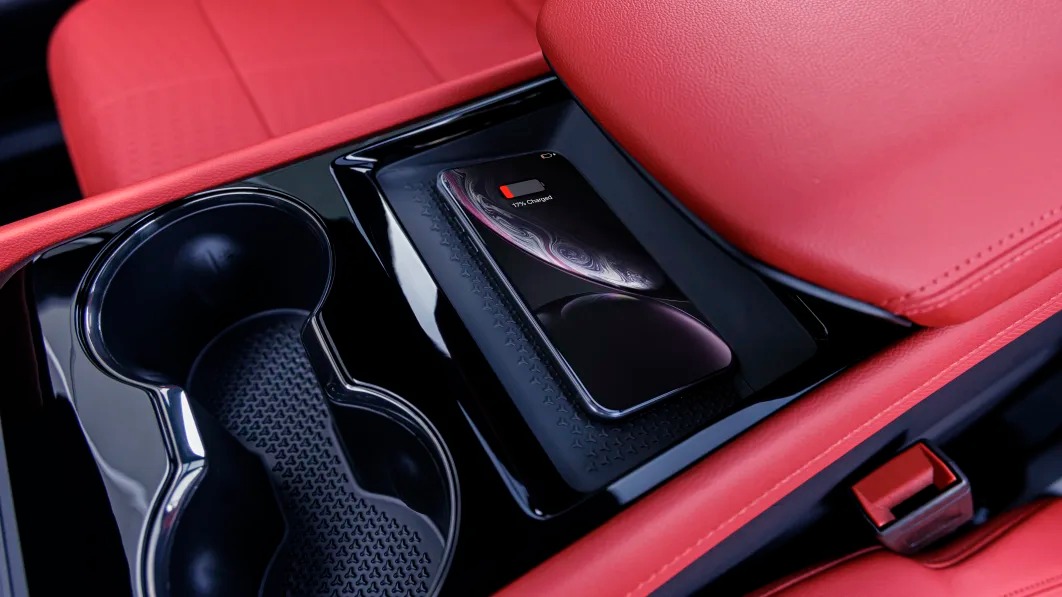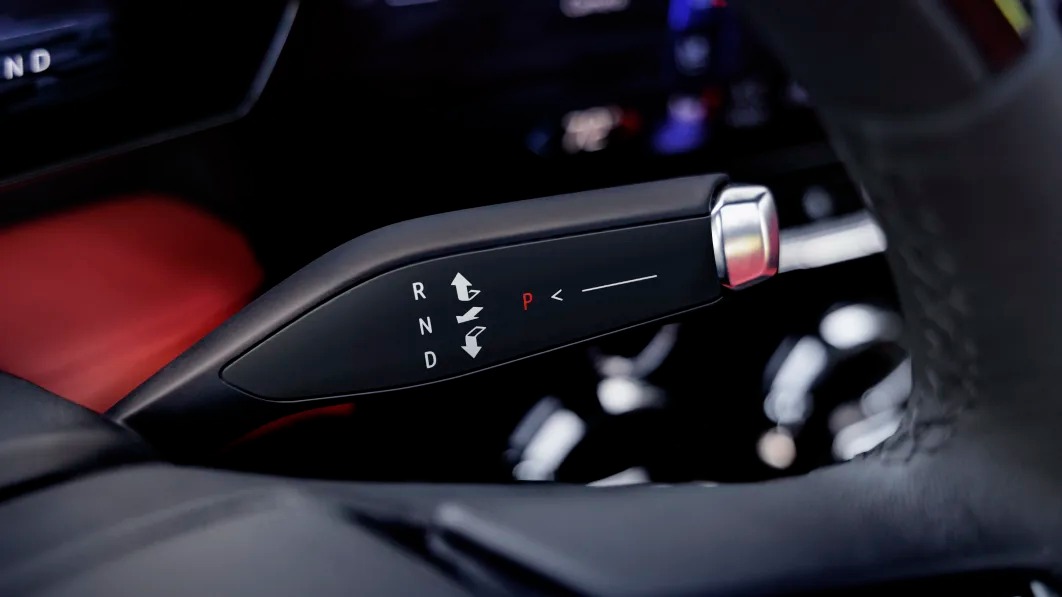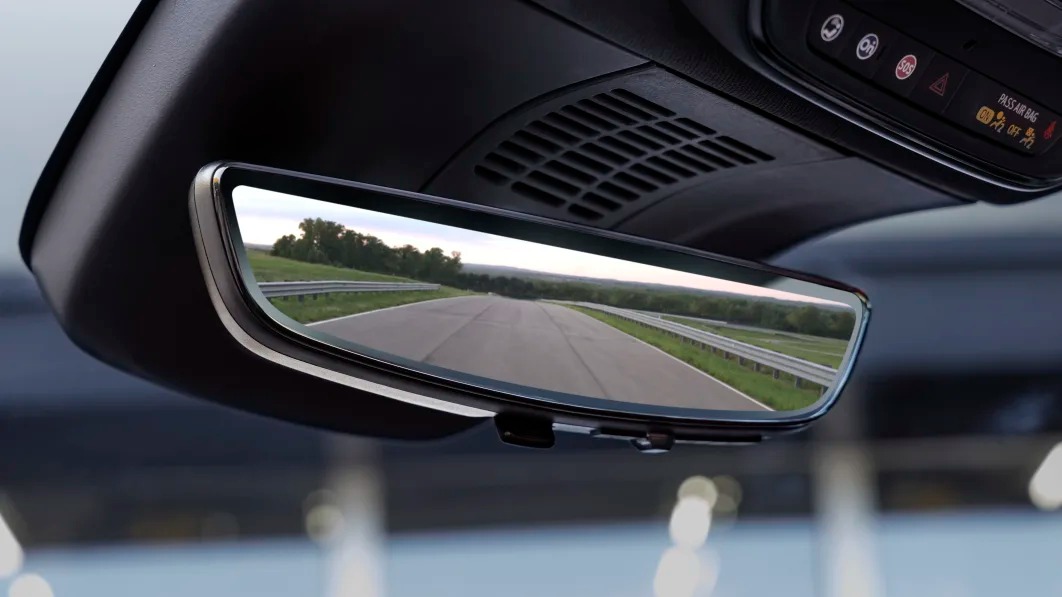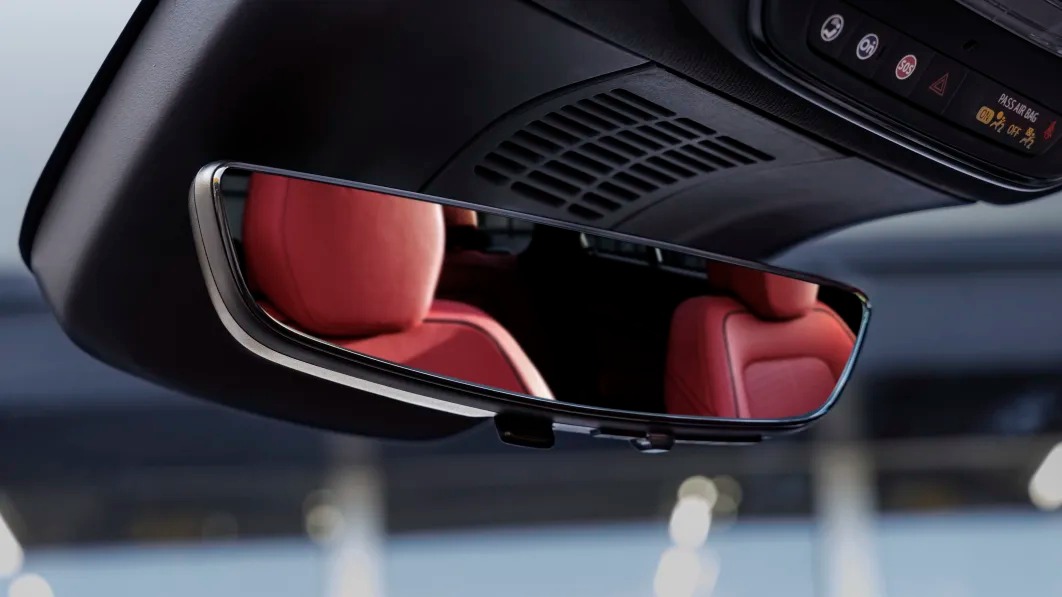 Introducing the 2024 Chevrolet Blazer in EV form. With four different versions available, this new iteration gives drivers the freedom to choose from AWD, FWD, and RWD all-electric vehicles.⁠
Leading the charge is the Super Sport performance model that promises 557-HP, 648 lb-ft of torque, and approximately a 290-mile range. It is expected to go from 0 to 60 mph in under four seconds with the Wide Open Watts (WOW) mode. The SS trim also gets a Brembos braking system paired with a track-tuned suspension and 22-inch wheels. On the outside, it will feature a two-tone finish with unique performance styling all over. Blazer EV SS is estimated to cost from $65,995. ⁠
The four Blazer EV models use the same charging technology, with fast charging speeds that peak at 190 kW. It is claimed to provide 78 miles of range in 10 minutes. 
Customers are given three levels for the regular Blazer EV: 1LT, 2LT, and RS, which feature different drive and battery configurations. 1LT has a four-wheel-drive and a small battery pack for 247 miles of range, priced at $44,995. 2LT is a slightly upgraded version at $47,595, with an option for a dual-motor AWD and a stock medium-sized battery pack for a 293-mile range.
Lastly, RS trim has an entry-level version for $51,995, given a low-power motor and FWD but with a medium-sized battery. A larger battery pack comes with the RWD version and the same dual-motor AWD. Its maximum range is theoretically the longest at 320 miles.⁠ Other innovations in the RS include a hands-free liftgate, 21-inch wheels, and an illuminated bowtie at the center light bar. The driver will also get a heated steering wheel and heated and ventilated front seats.
All models will feature a 17.7-inch infotainment touchscreen with GM's EV route planning tech, Apple CarPlay, and Android Auto. Another base feature would be the glass panoramic roof and the rearview camera mirror. Super Cruise comes standard in the SS but is an available option for other trims.
All-electric Blazer EV rolls out trim-by-trim, with 2LT and RS models leading the way in summer 2023, followed by SS in fall 2023, and the 1LT in the first quarter of 2024. Production takes place at Blazer's manufacturing facility in Ramos Arizpe, Mexico. GM assures all trims will be on offer within the 2024 model year. 
Reservations for the Blazer EV have started. Head on to their website to secure yours.