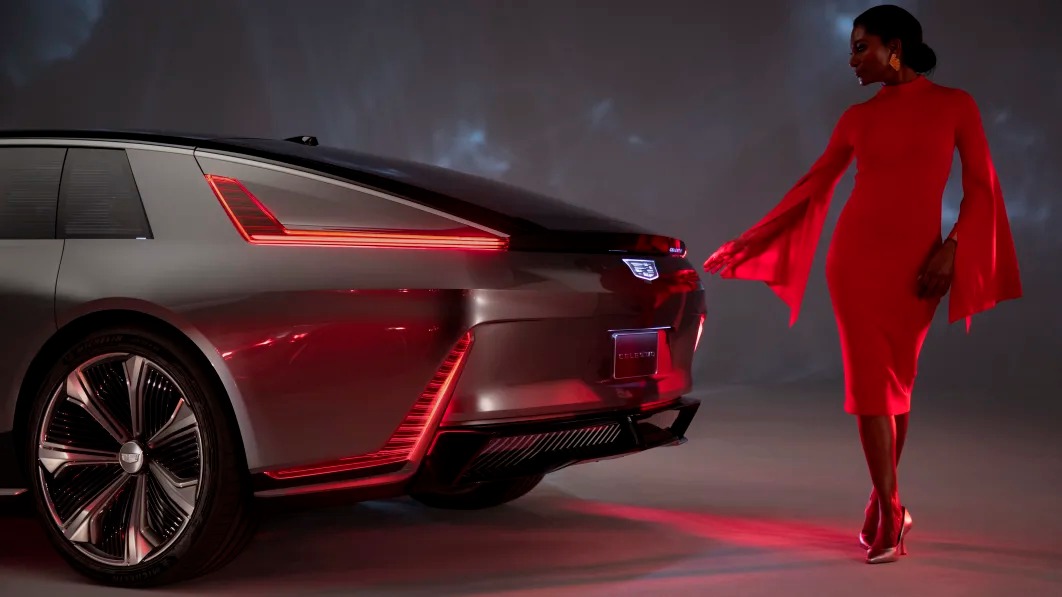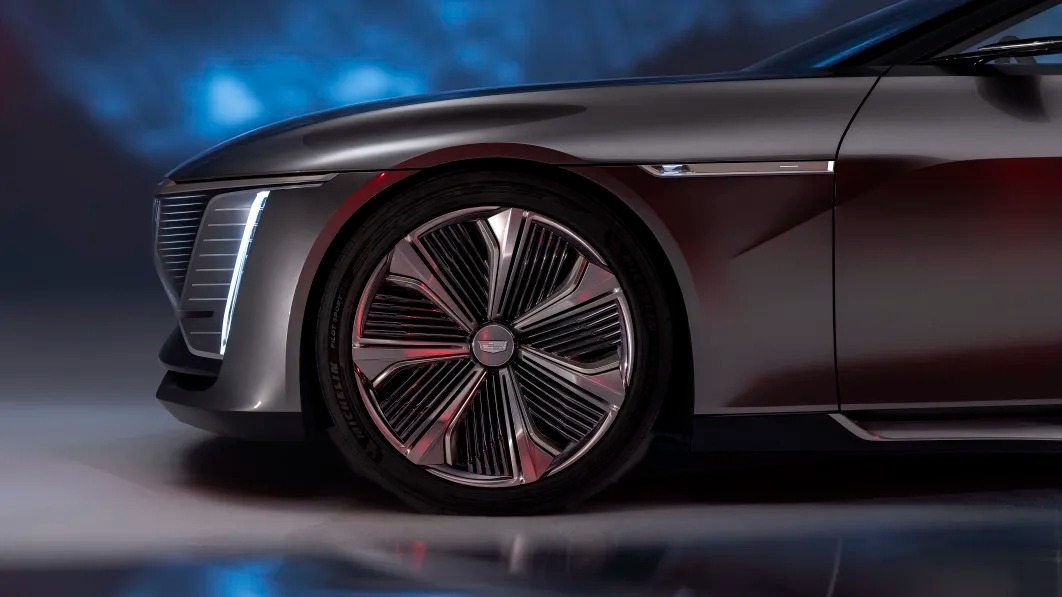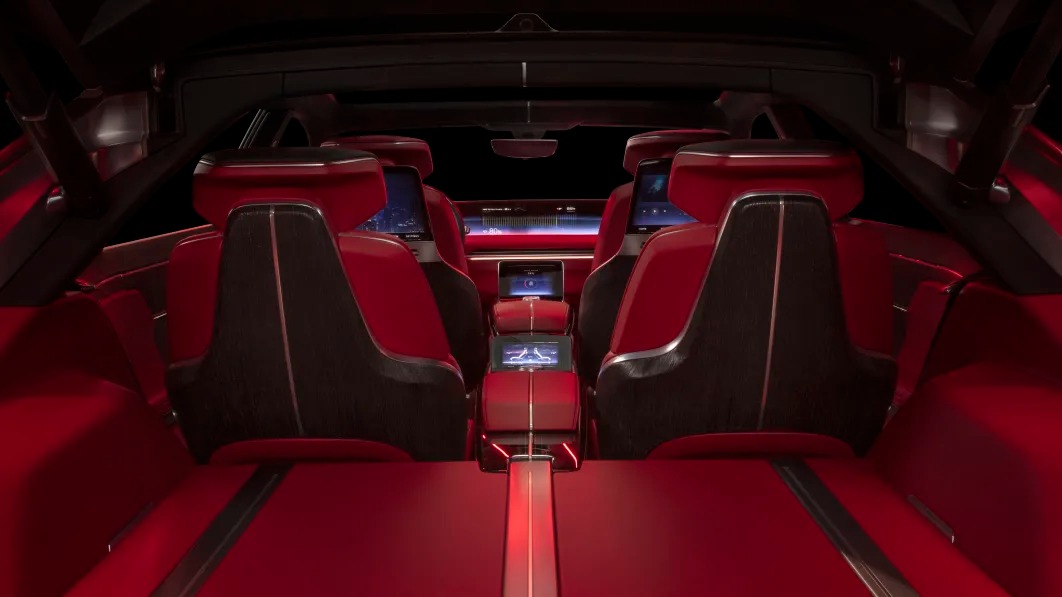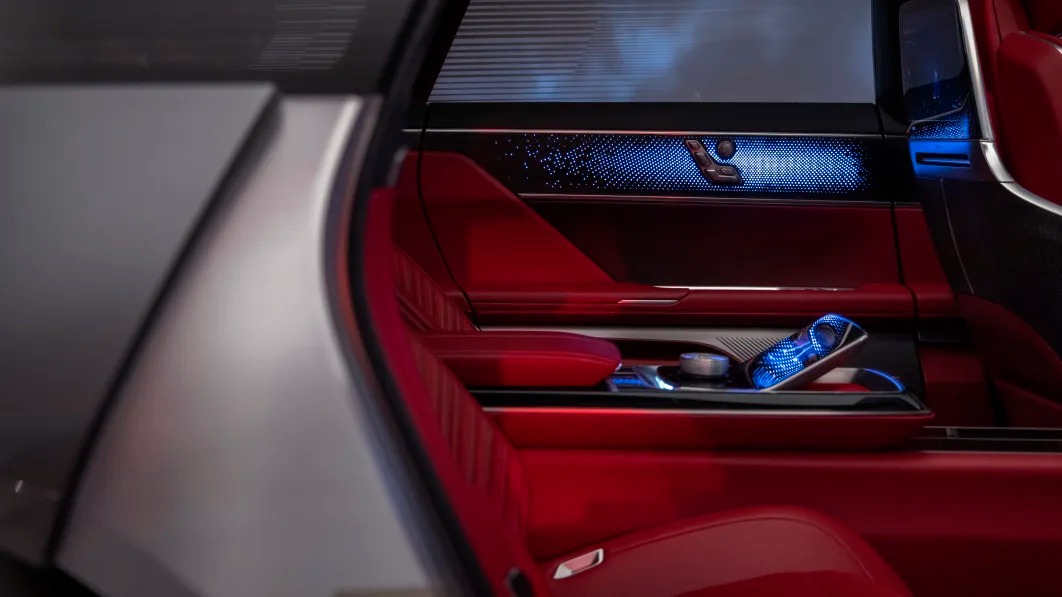 Cadillac Celestiq Teaser Shots Highlight EV's Interior and Exterior Design Ahead of Unveil
Take a look at the latest teaser of the Cadillac Celestiq with new photos giving a peek at its interior and exterior design.
The new images reveal the rear end and part of the Celestiq's side with dramatic lighting from the top and bottom areas of the vehicle. We can see top lights extending deep into the side paired with a light-up Cadillac crest at the rear.
A new photo of the wheels shows off the 285-section-width Michelin Pilot Sport EV tire wrapped in an intricately designed 23-inch wheel. Its front grille continues the design language we've seen with the Lyriq vibe, mainly that vertical daytime running light signature. 
Users are welcomed with red leather and a two-seat rear configuration with a central control console. The driver gets a massive screen upfront while passengers are greeted with headrest-mounted screens. There are some hidden details on the screen, such as a fingerprint scanner for "profile syncing" and battery charge indicators.
Stay tuned for more details as we come closer to Cadillac Celestiq's reveal on July 22nd.