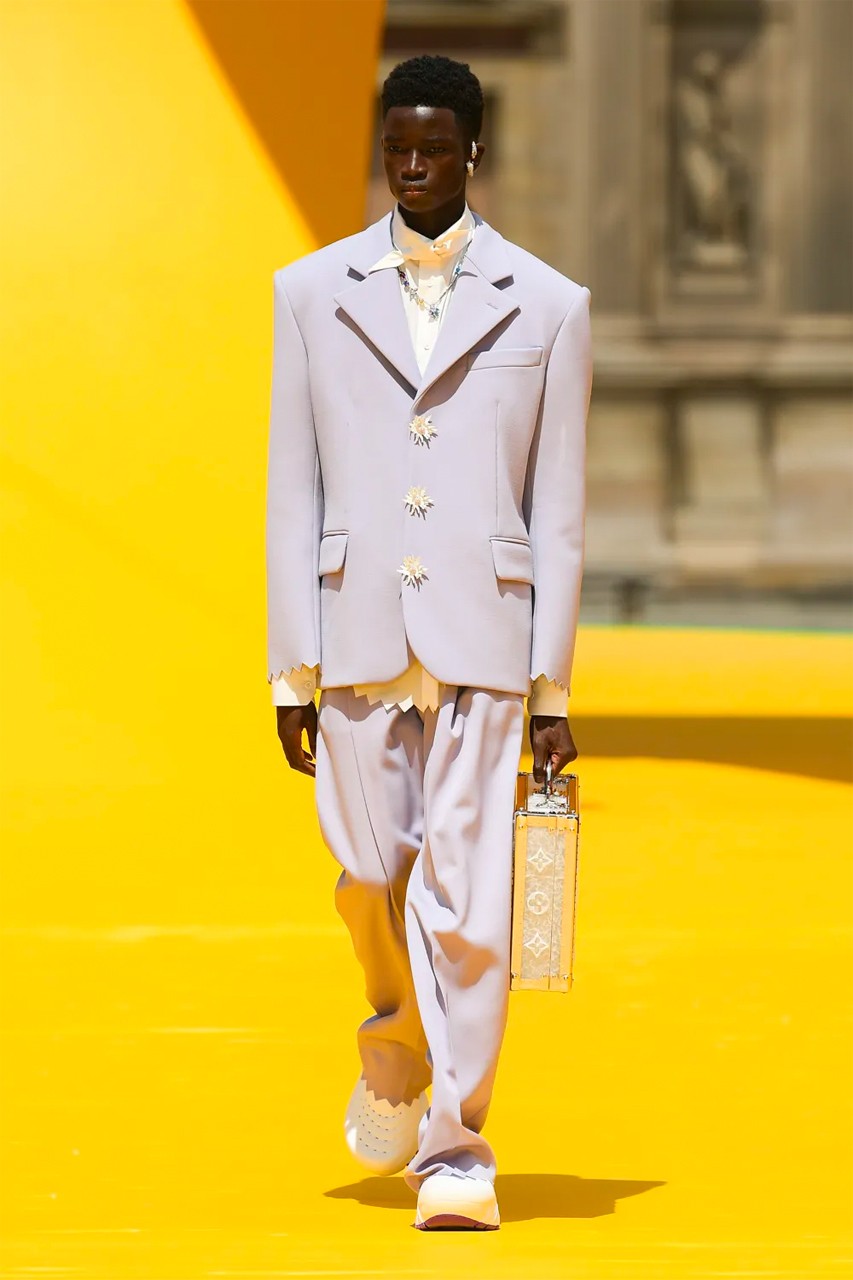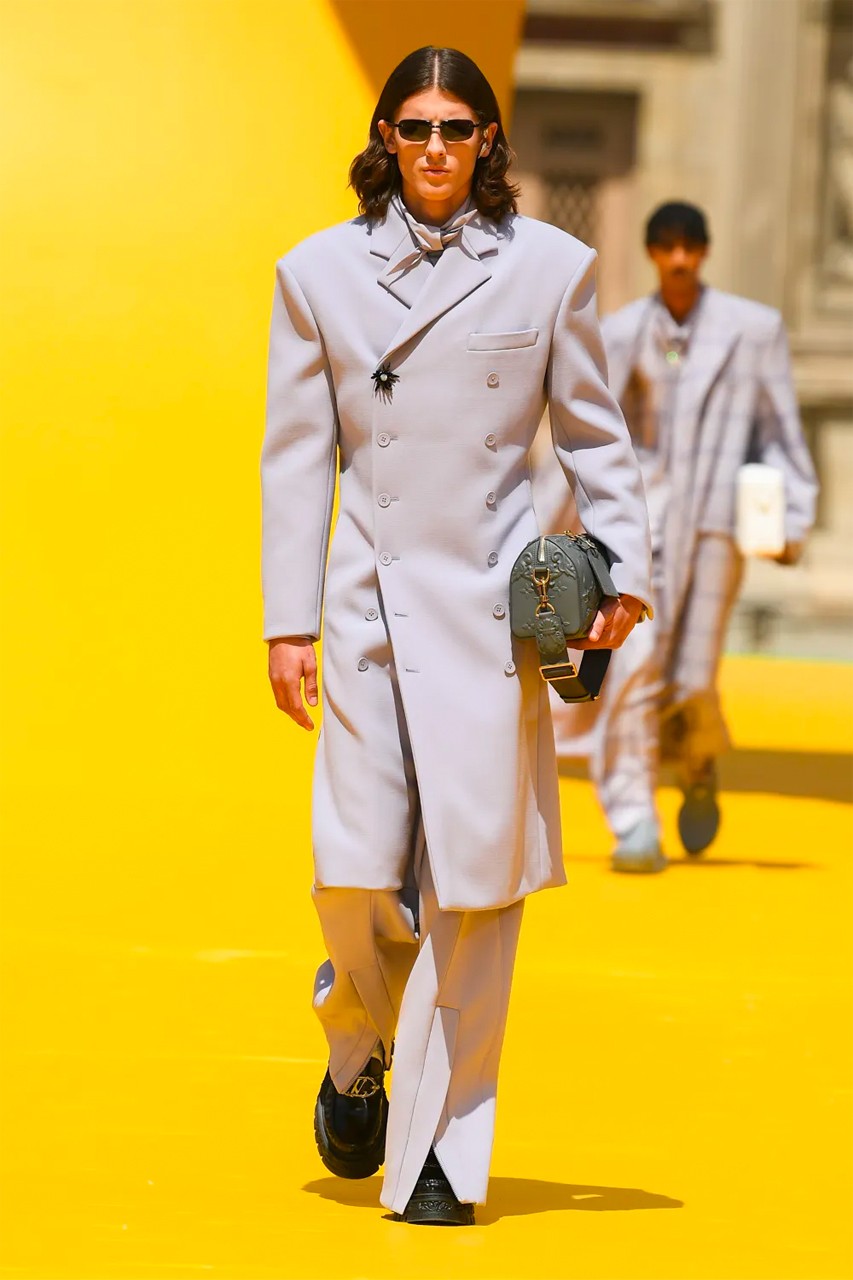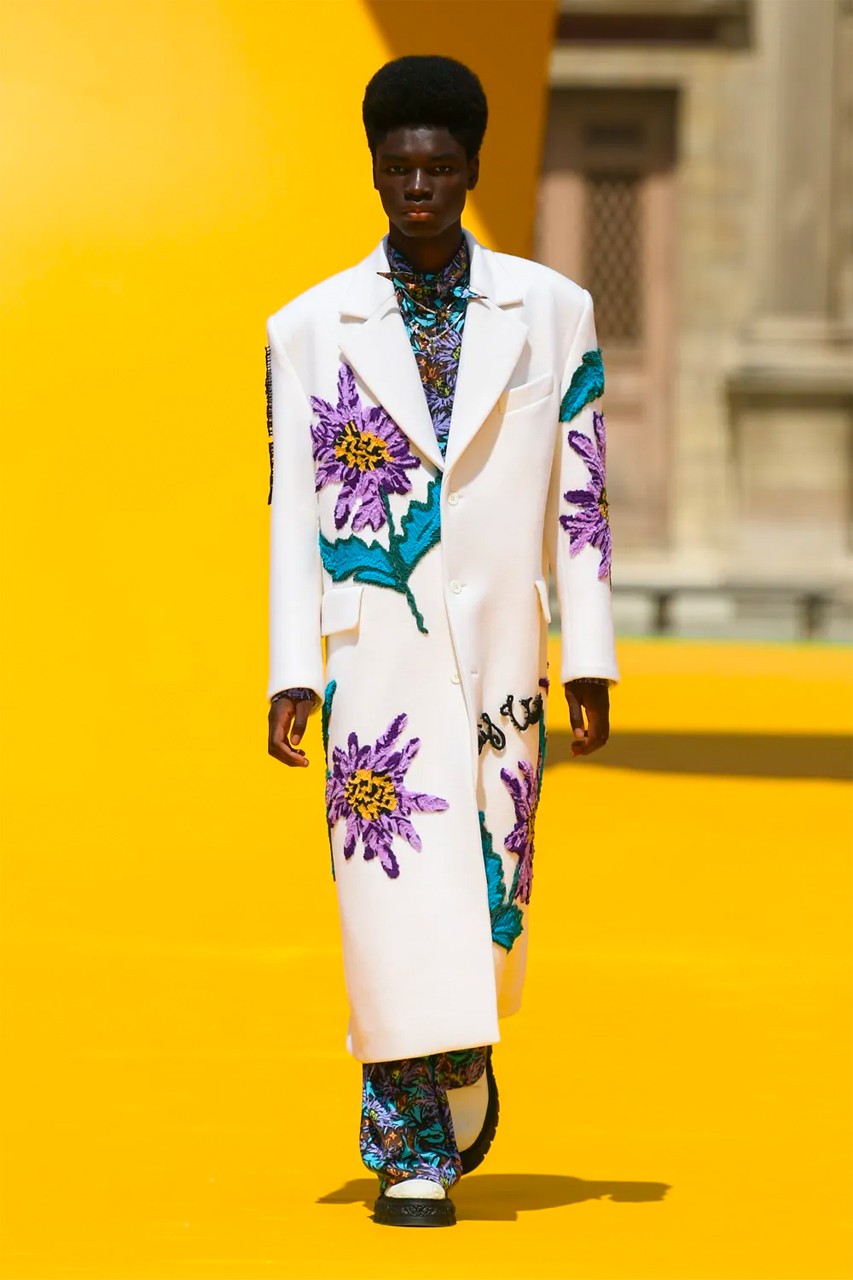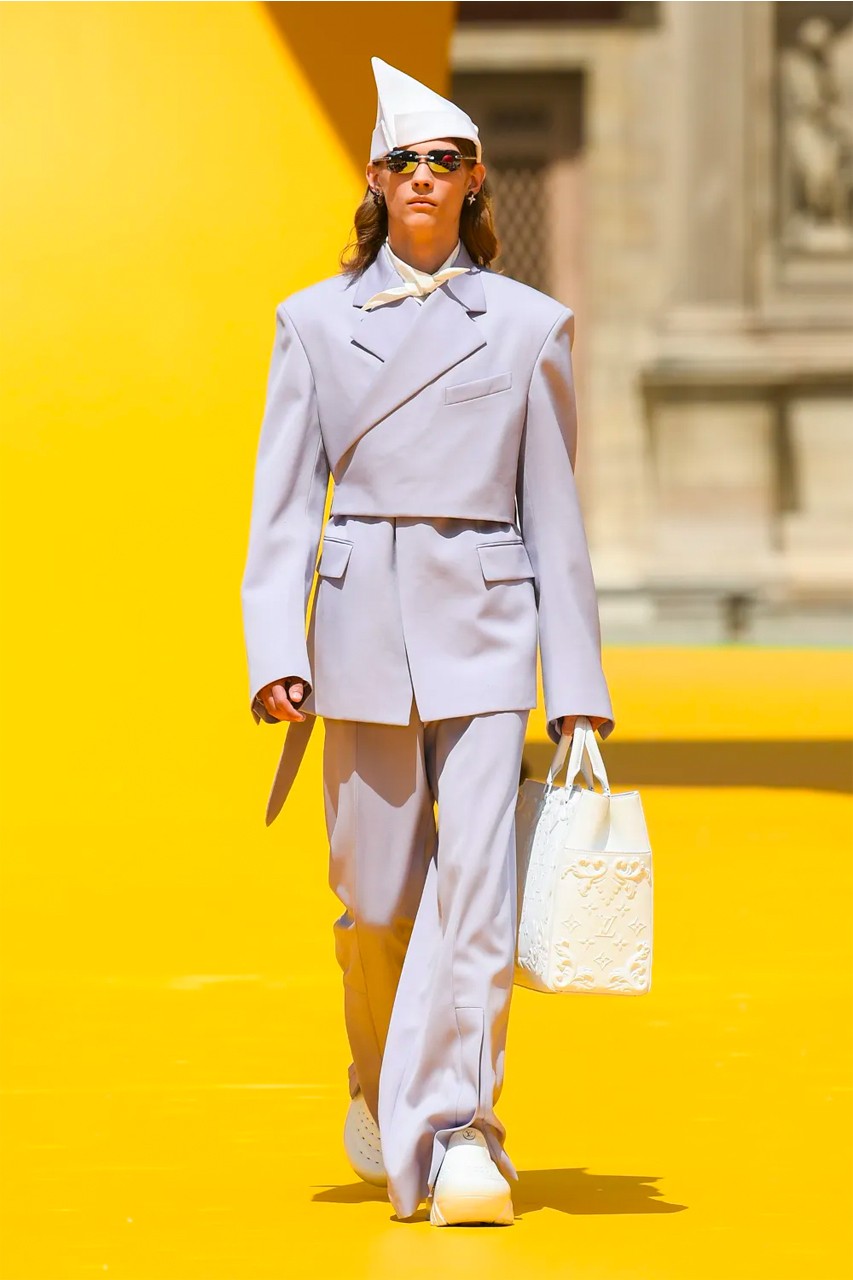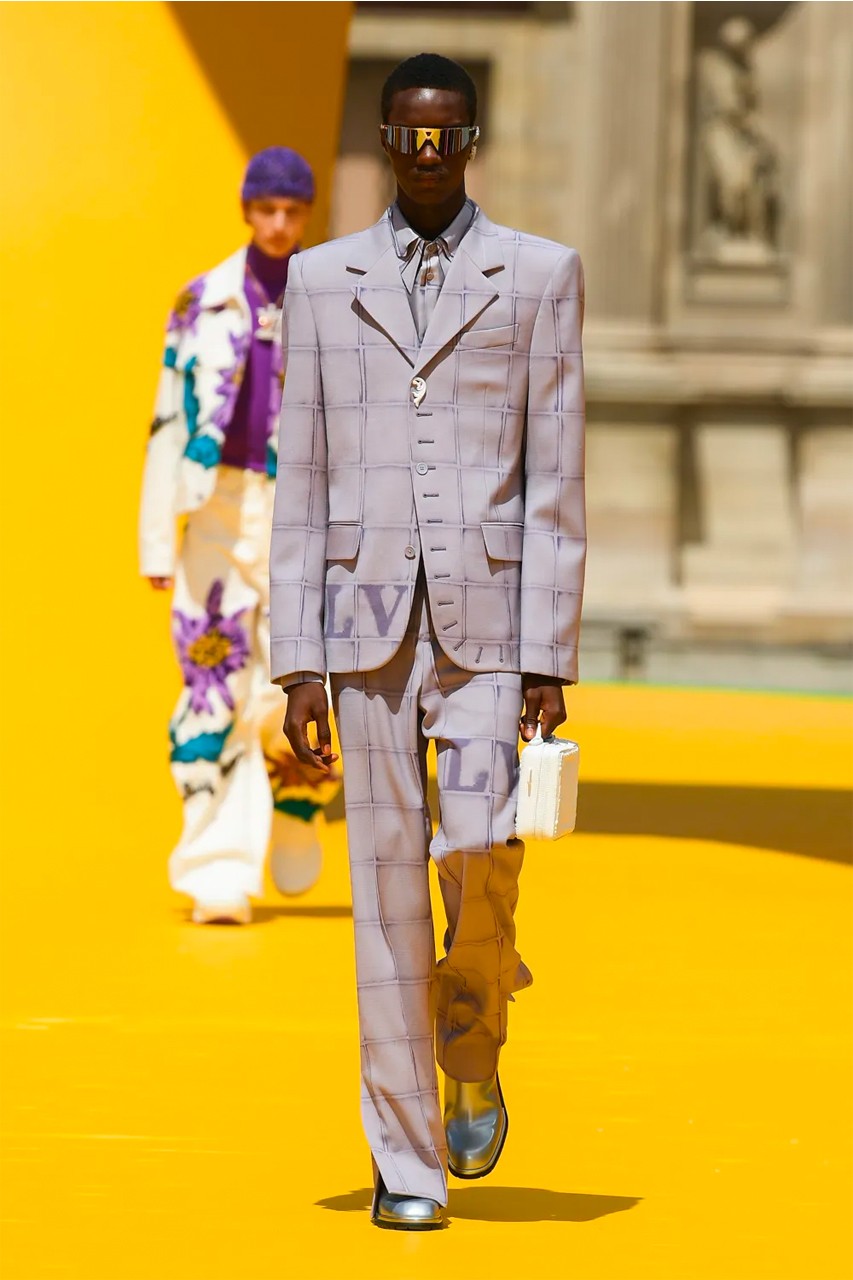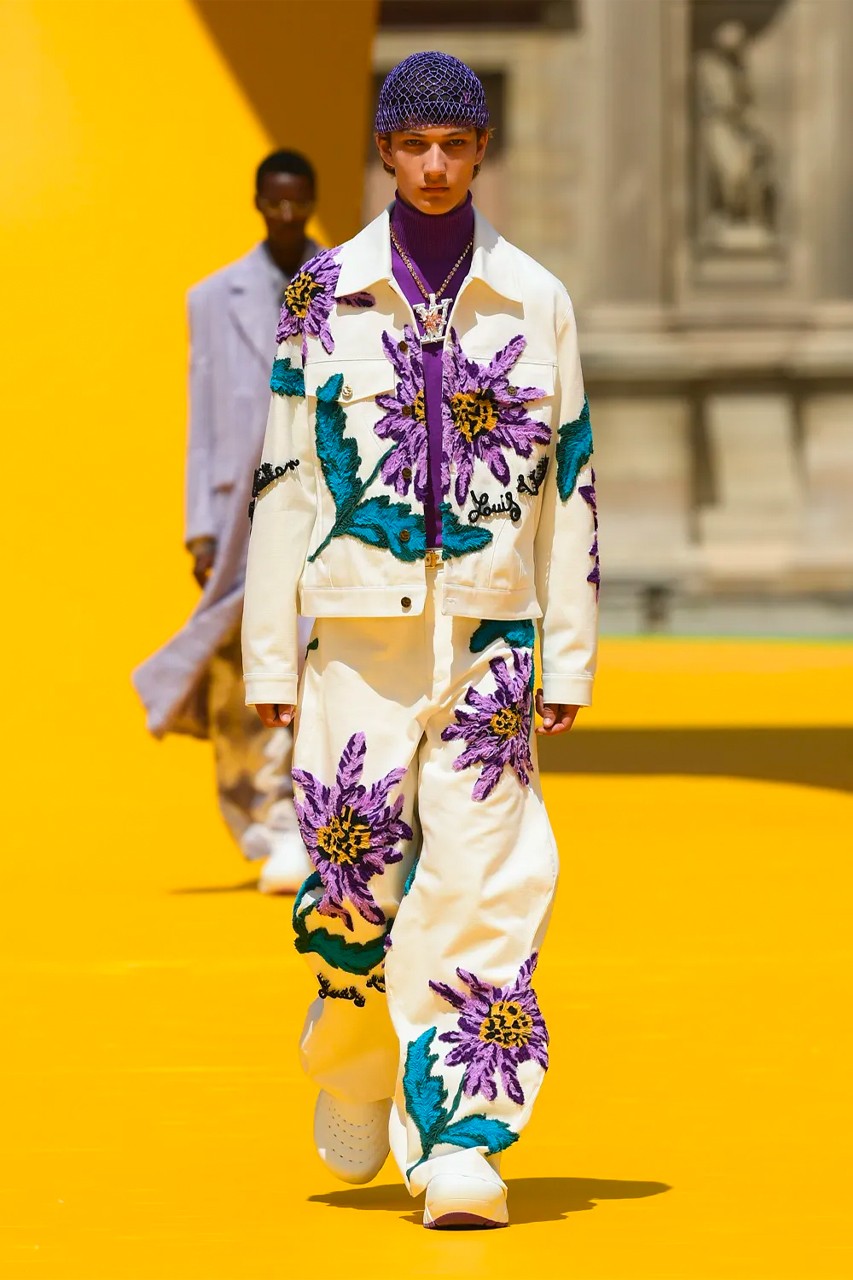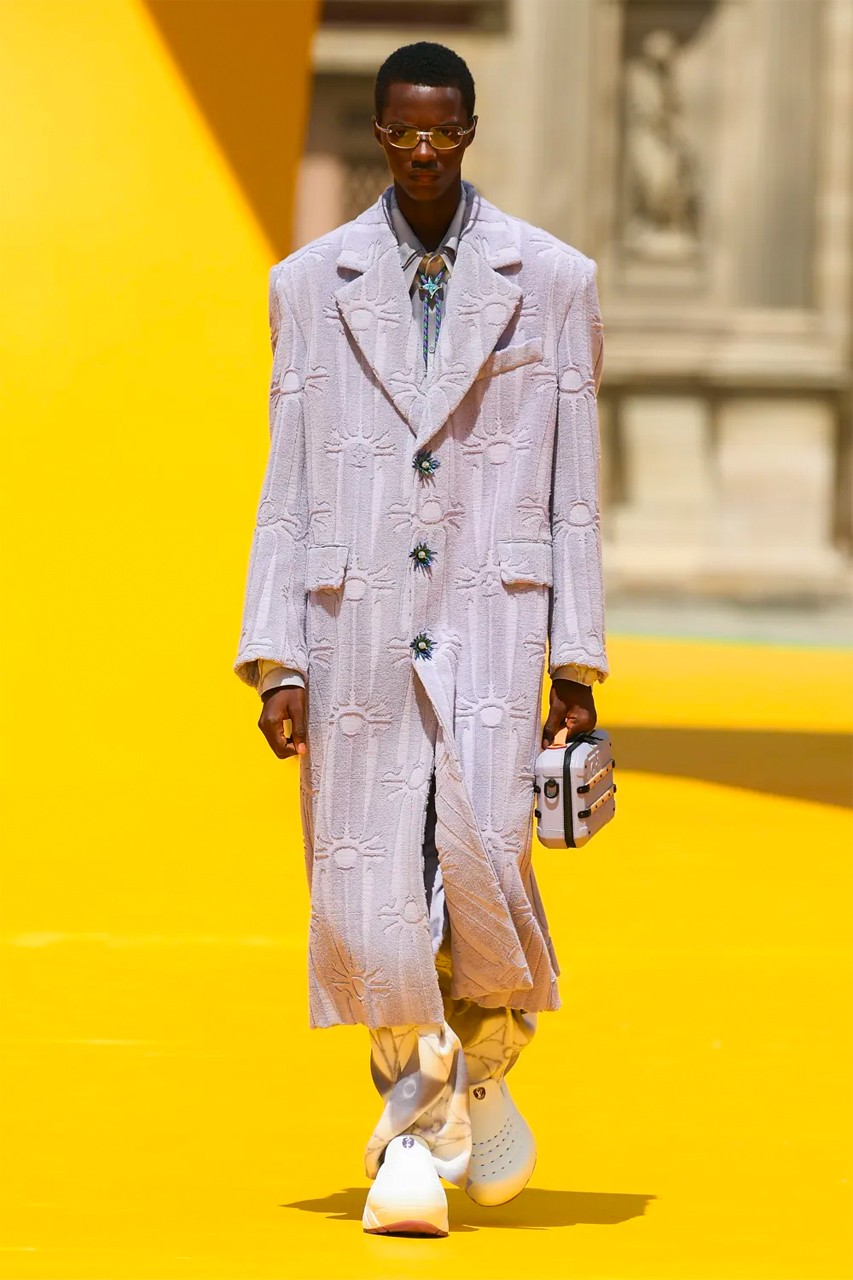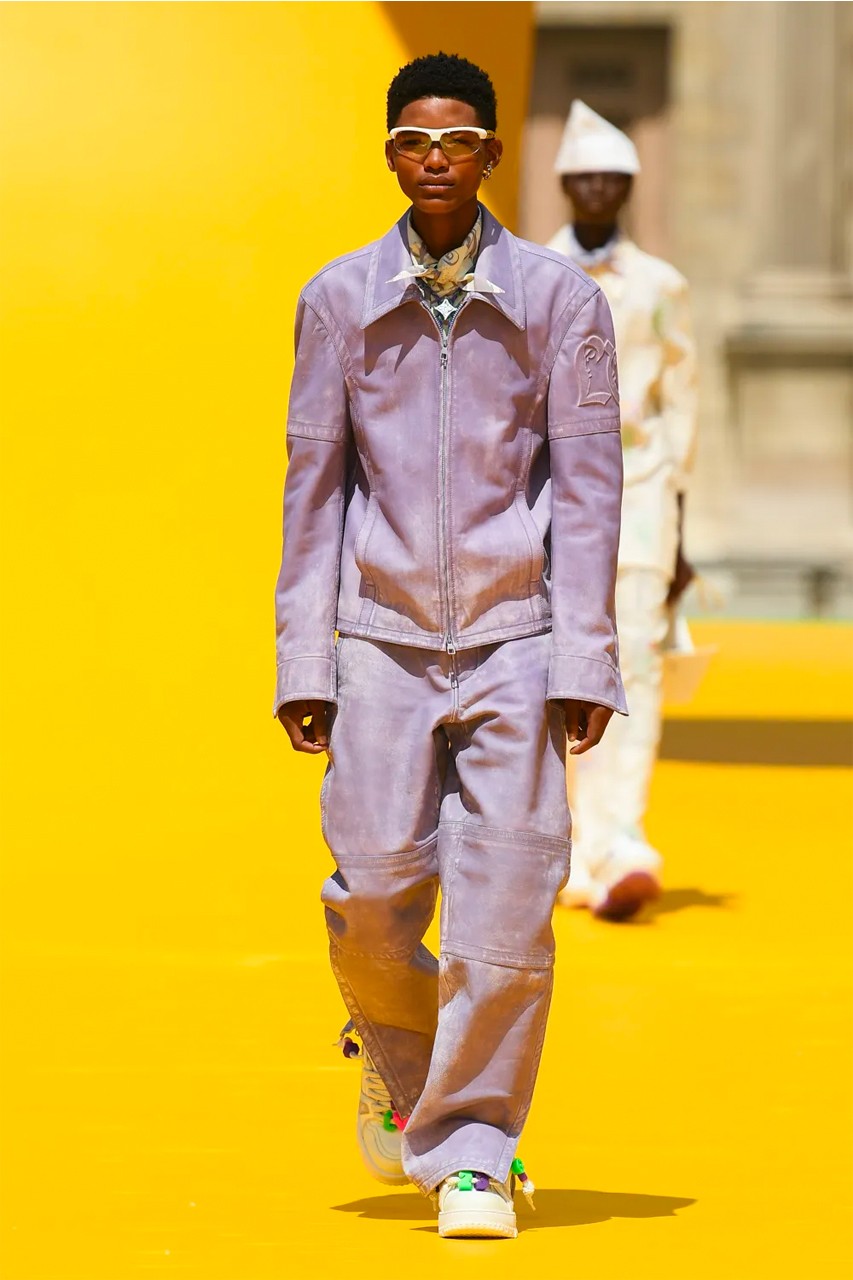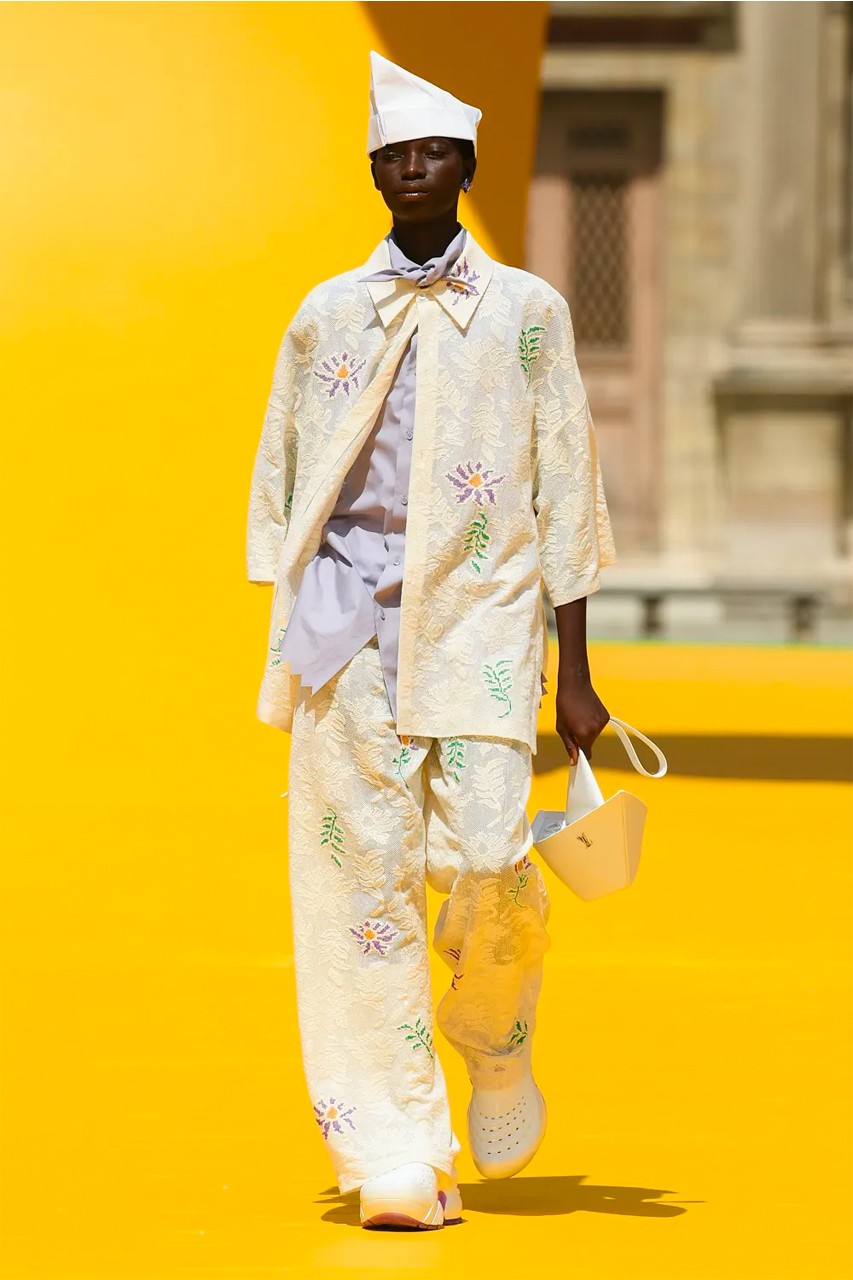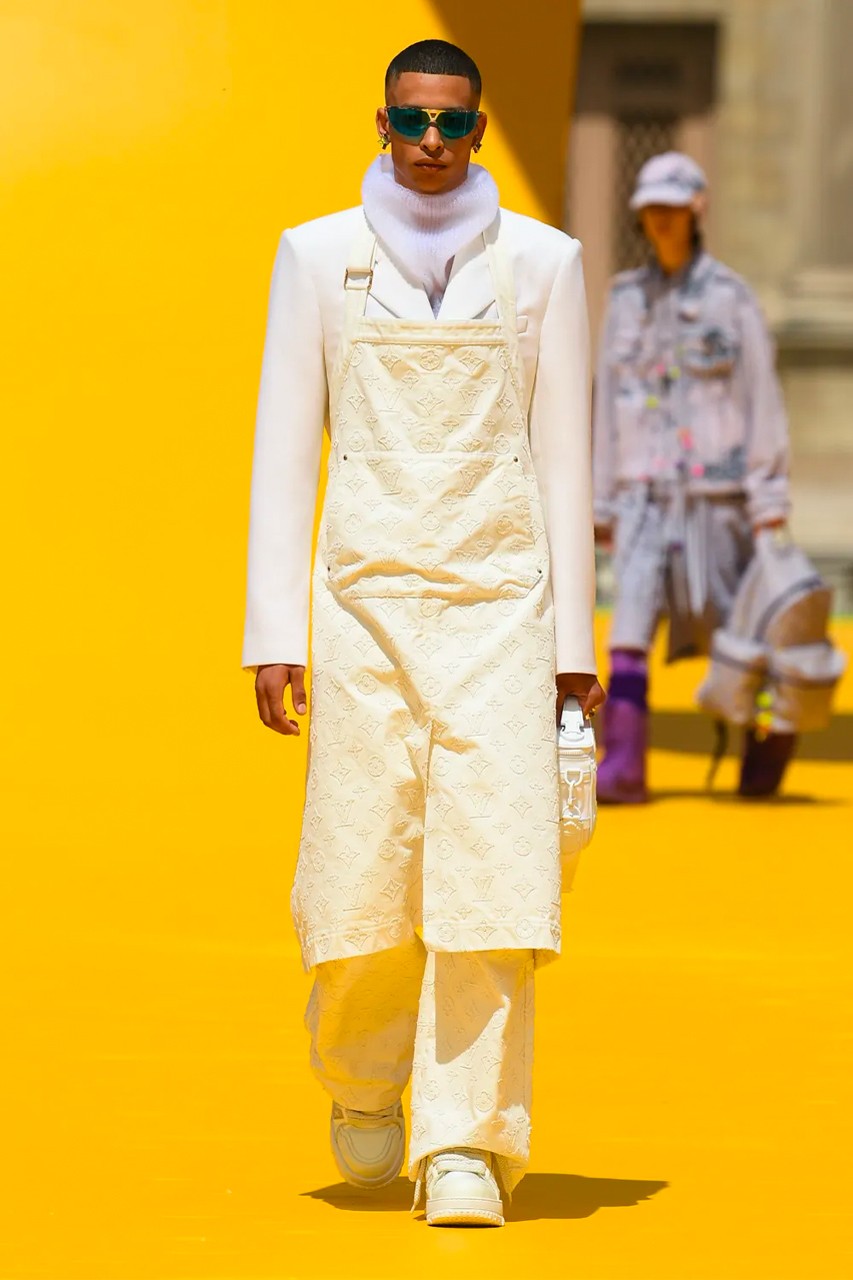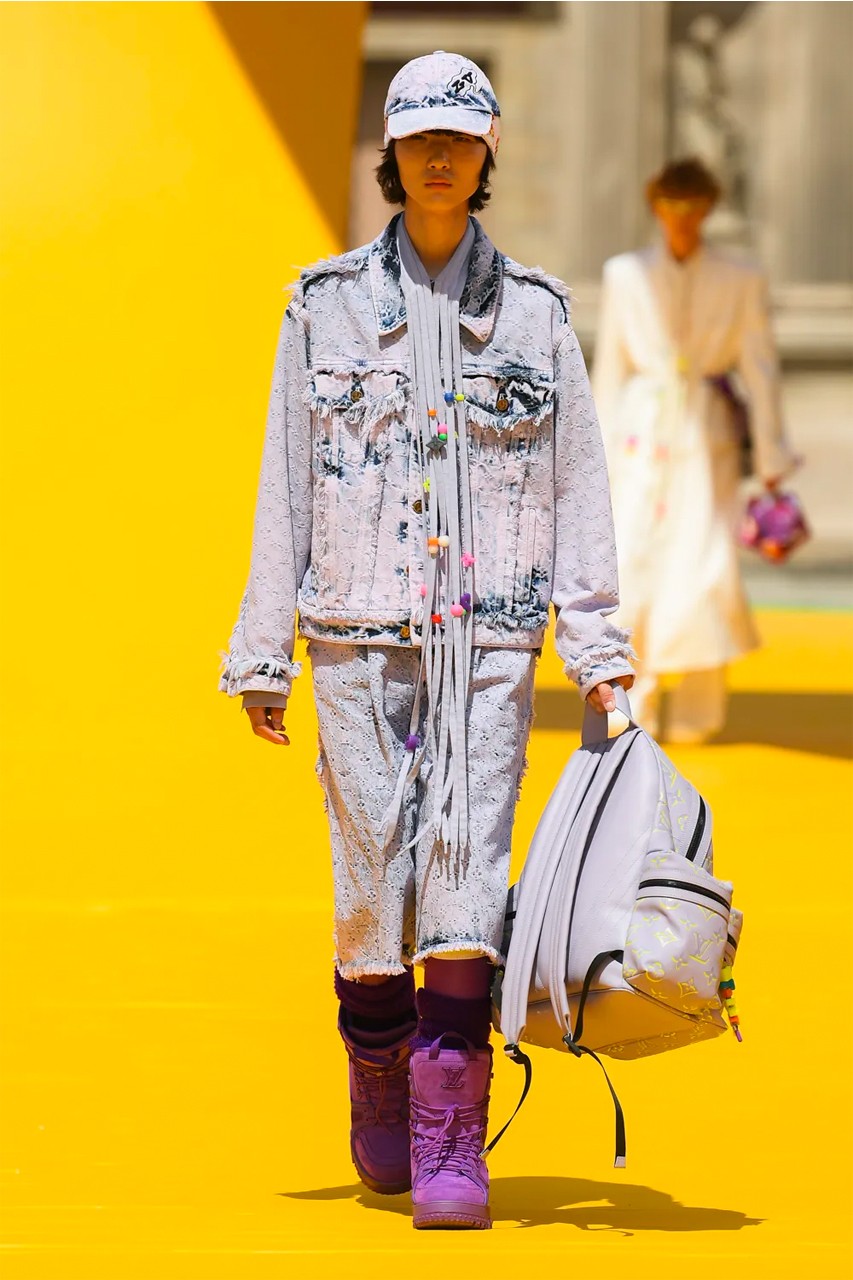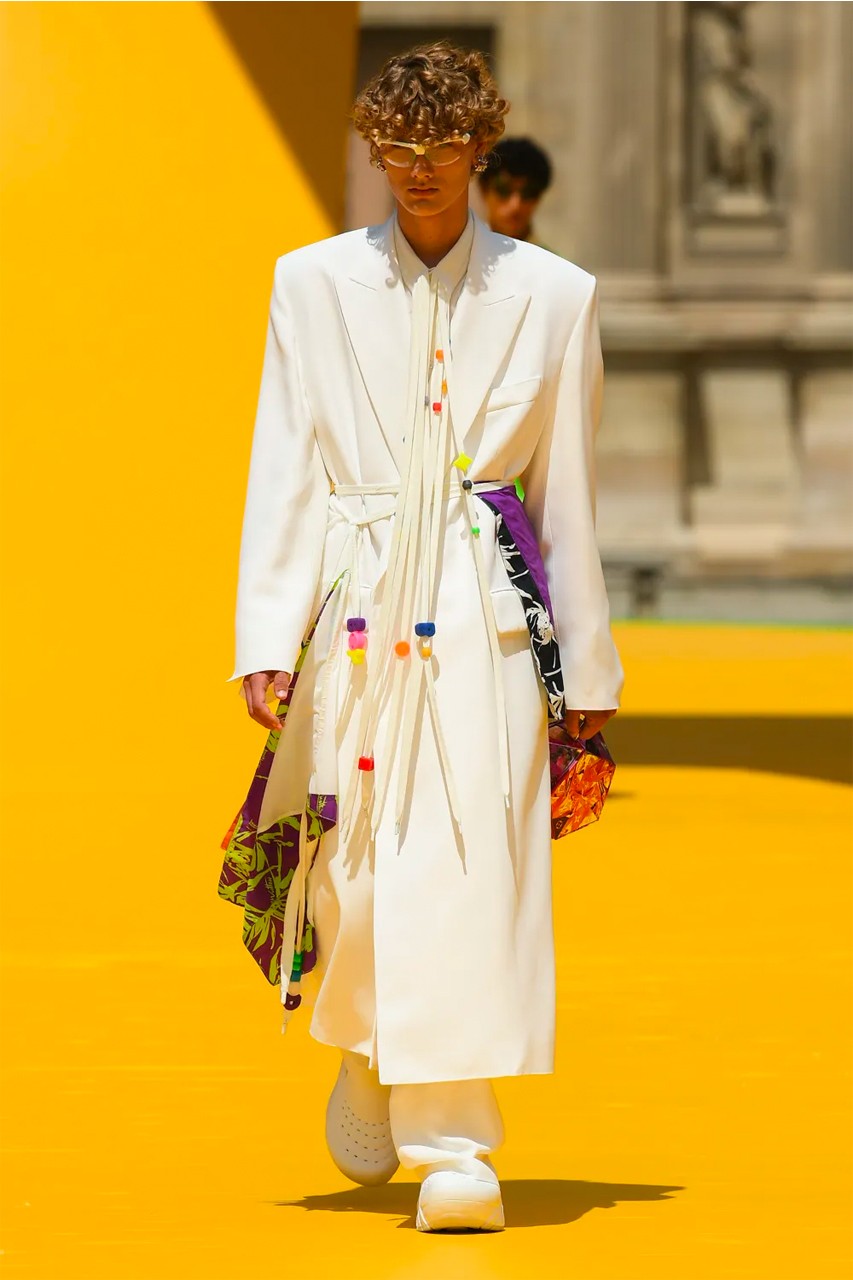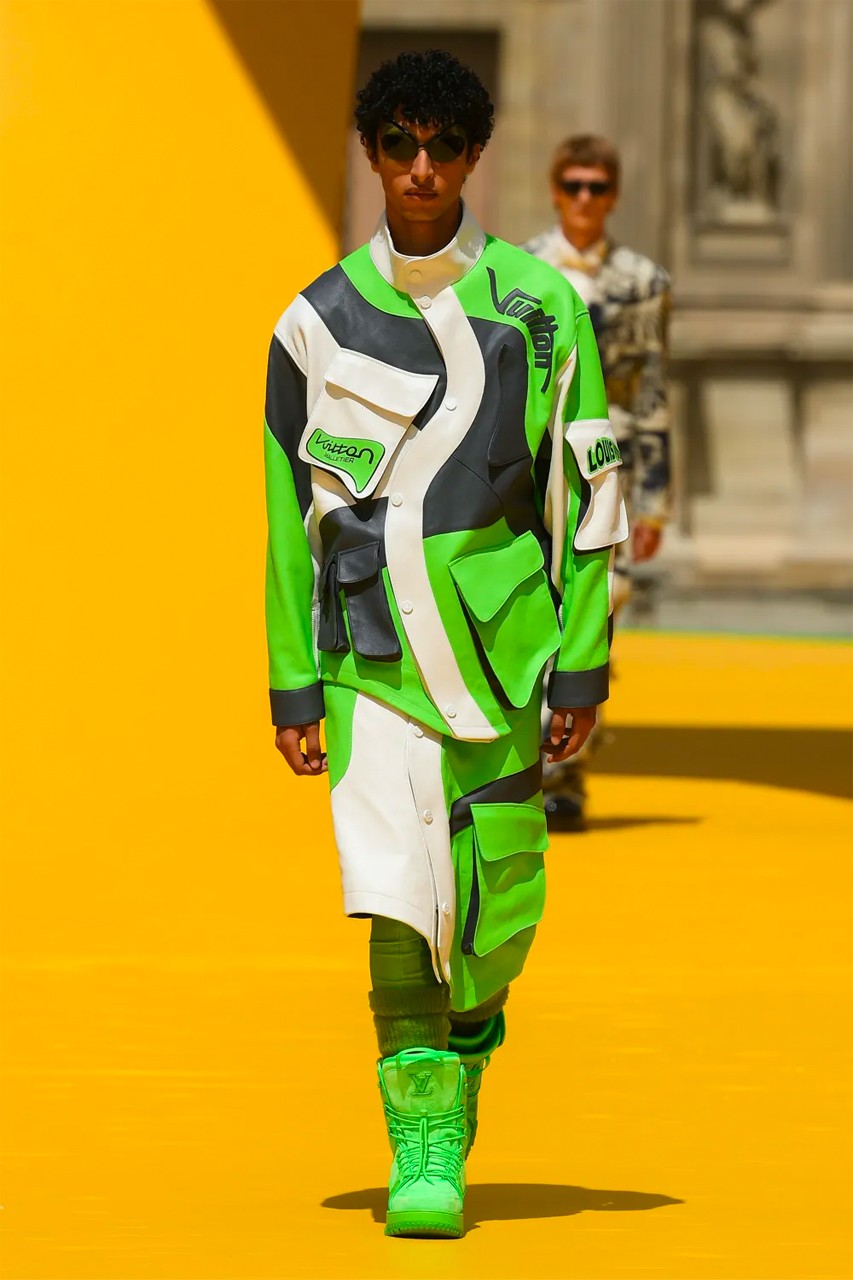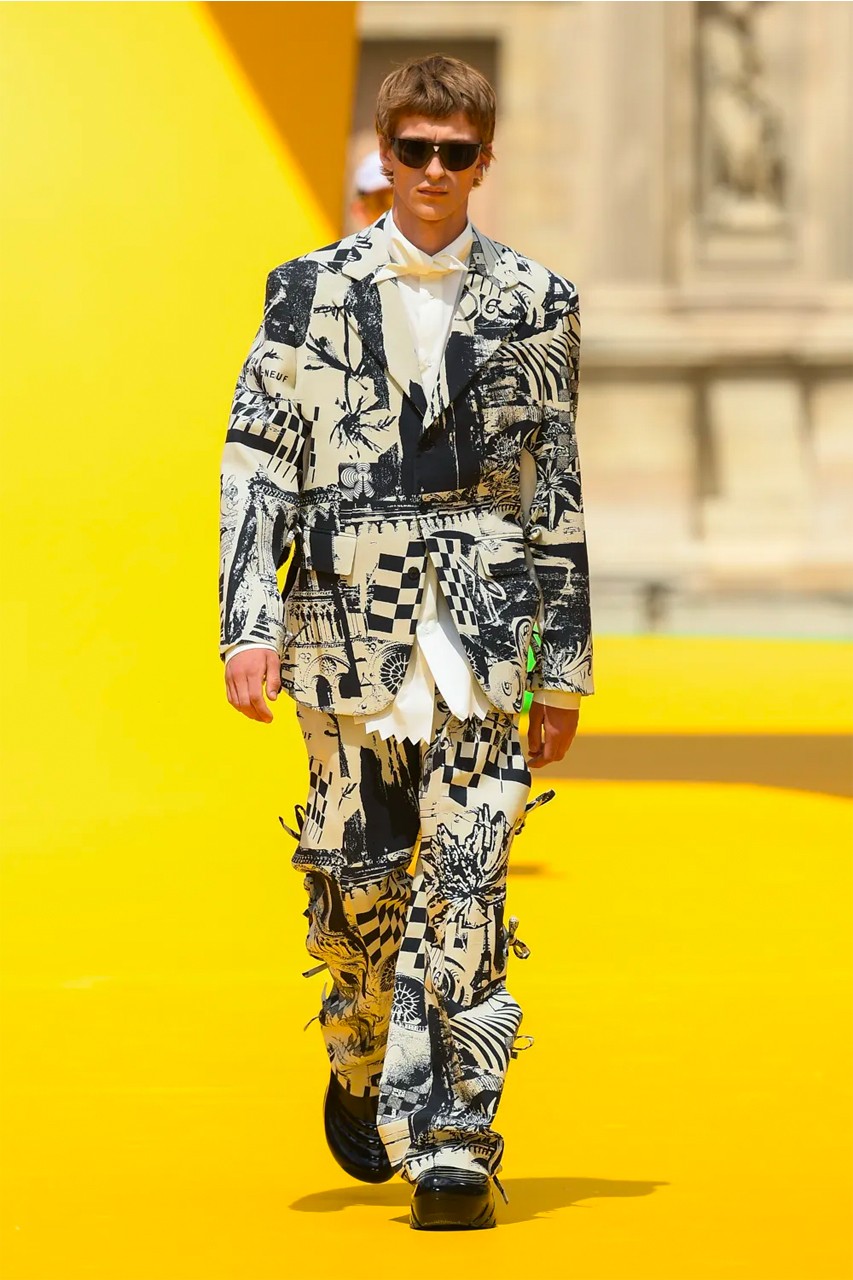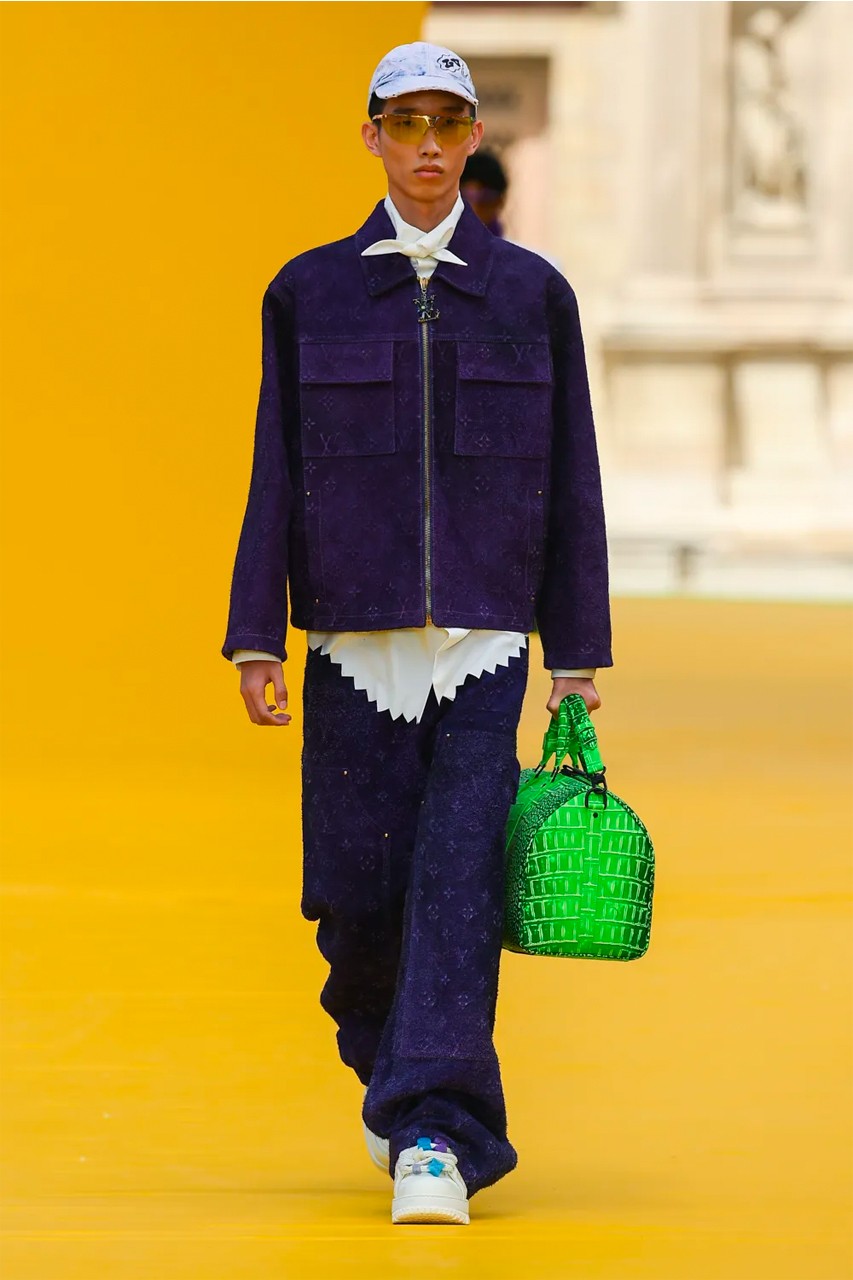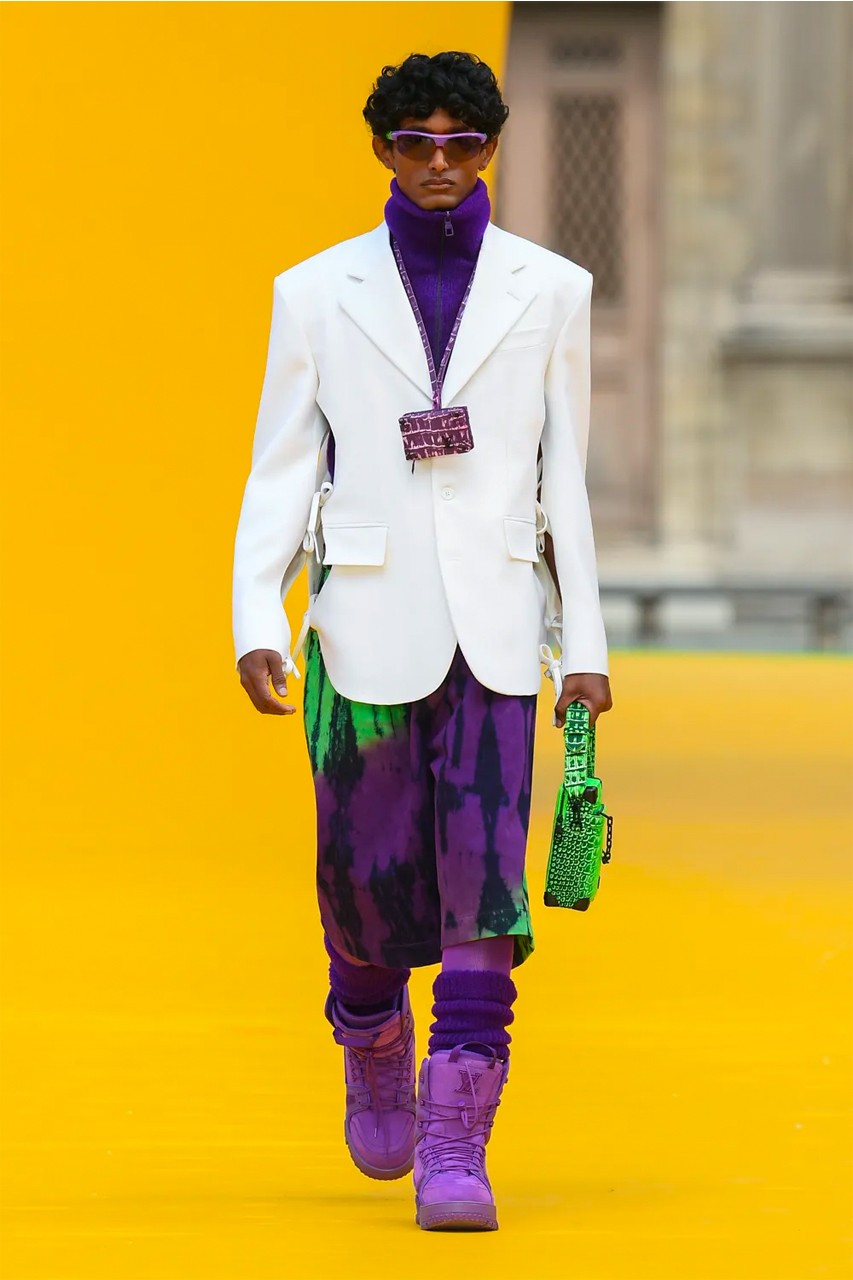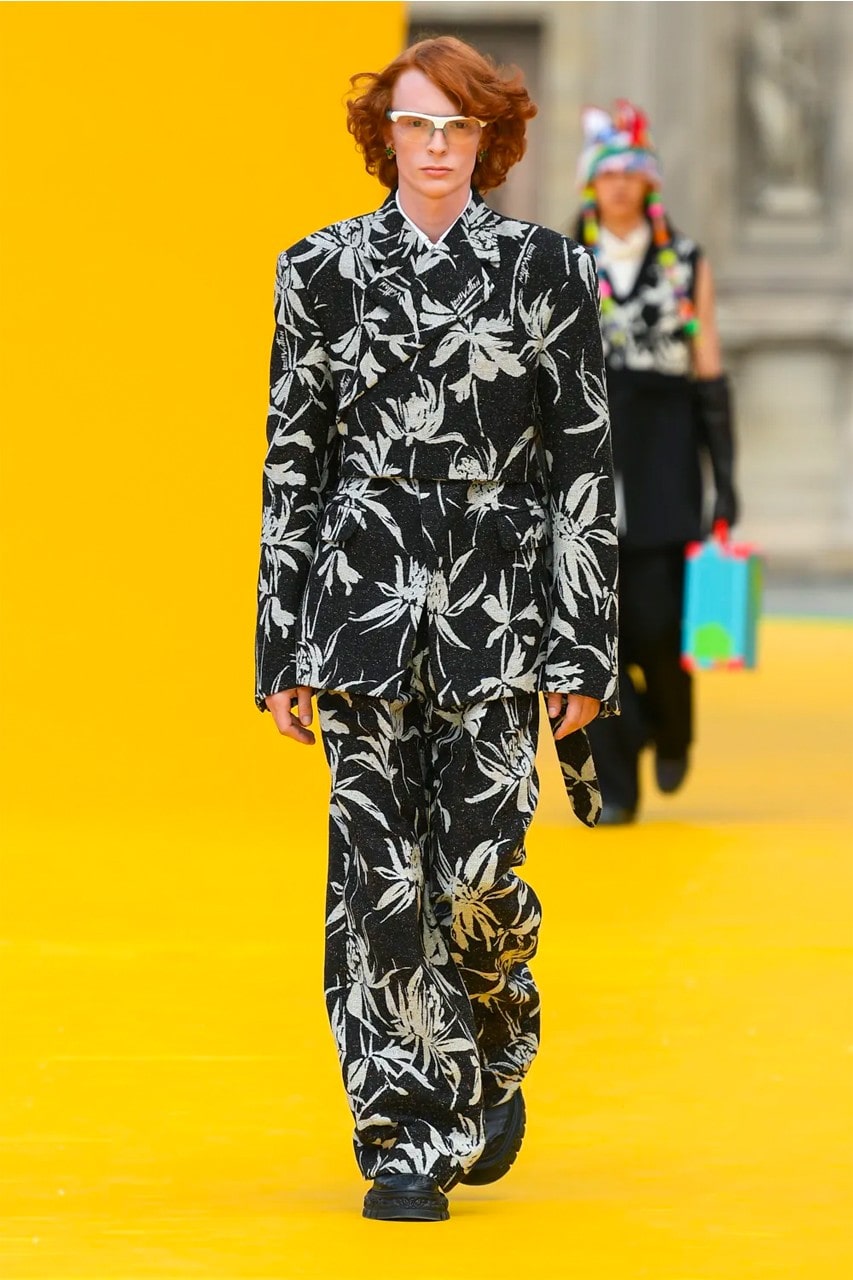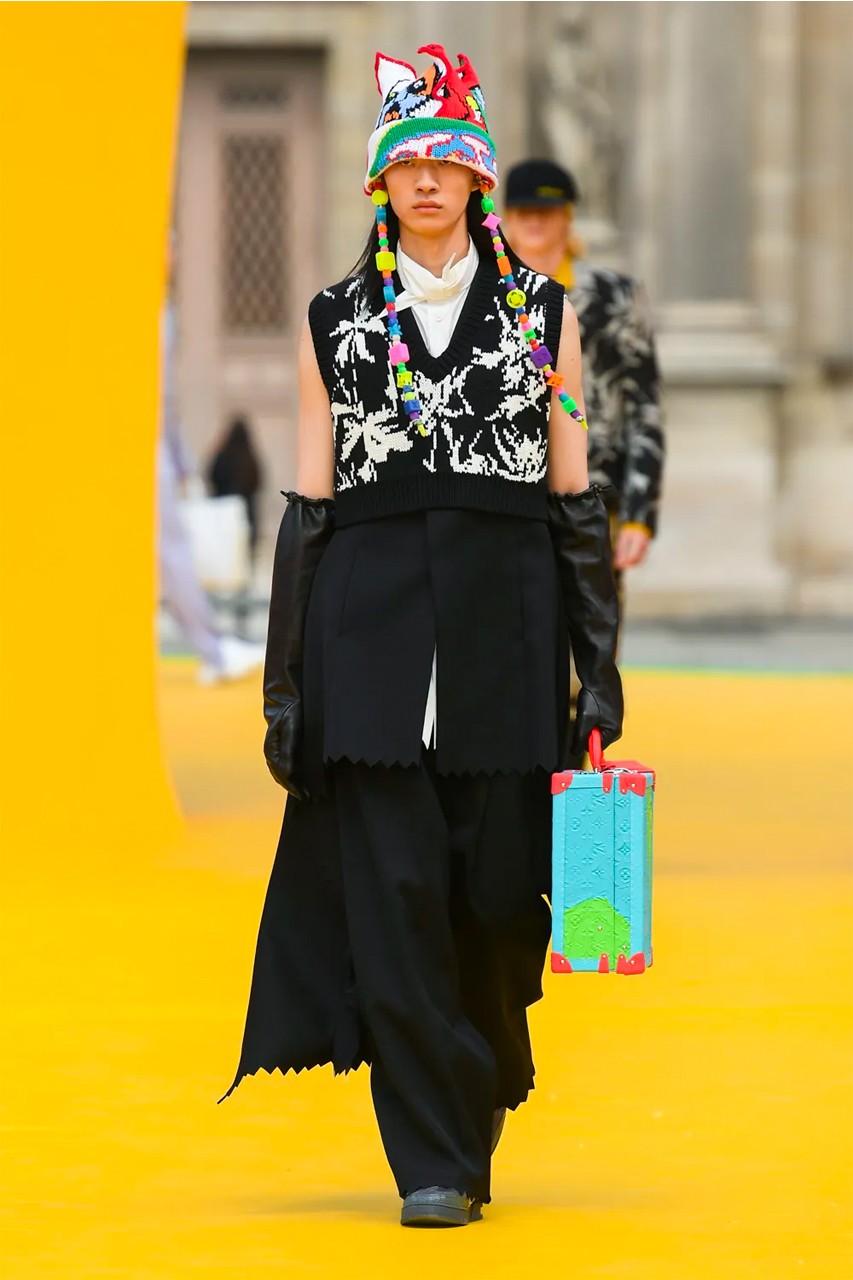 Louis Vuitton took every spectator's breath away with the "Strange Math" collection during Paris Fashion Week, honoring Virgil Abloh's designs and cinematic prelude, blending imagination and reality. 
The brand used "a yellow brick road for the imagination" to showcase SS23 with the Marching 100, who performed a five-minute-long routine in FAMU uniform with custom Louis Vuitton gear. The performance was backed by an orchestral opening that soon became Kendrick Lamar's lyrical playground.
The show started with a soft lilac suit with stunning darted collars and slim sleeves plus exaggerated lapels and floral buttons paired with a white 3D LV logo briefcase bag. Most of the pieces scream Abloh's LV tenure. Other pieces featured designs that capture whimsical childhood nostalgia through bright and architectural apparel.
After a few stunning outfits, Kendrick Lamar became the focus of attention, sporting some of Abloh's finest LV designs and performing a freestyle song live.
Louis Vuitton SS23 explored now-signature house tropes and Virgil-isms together with modern takes on past designs, further building the "magnified playground" theme.
The show ended with the marching band, kind of like a national hero's funeral.