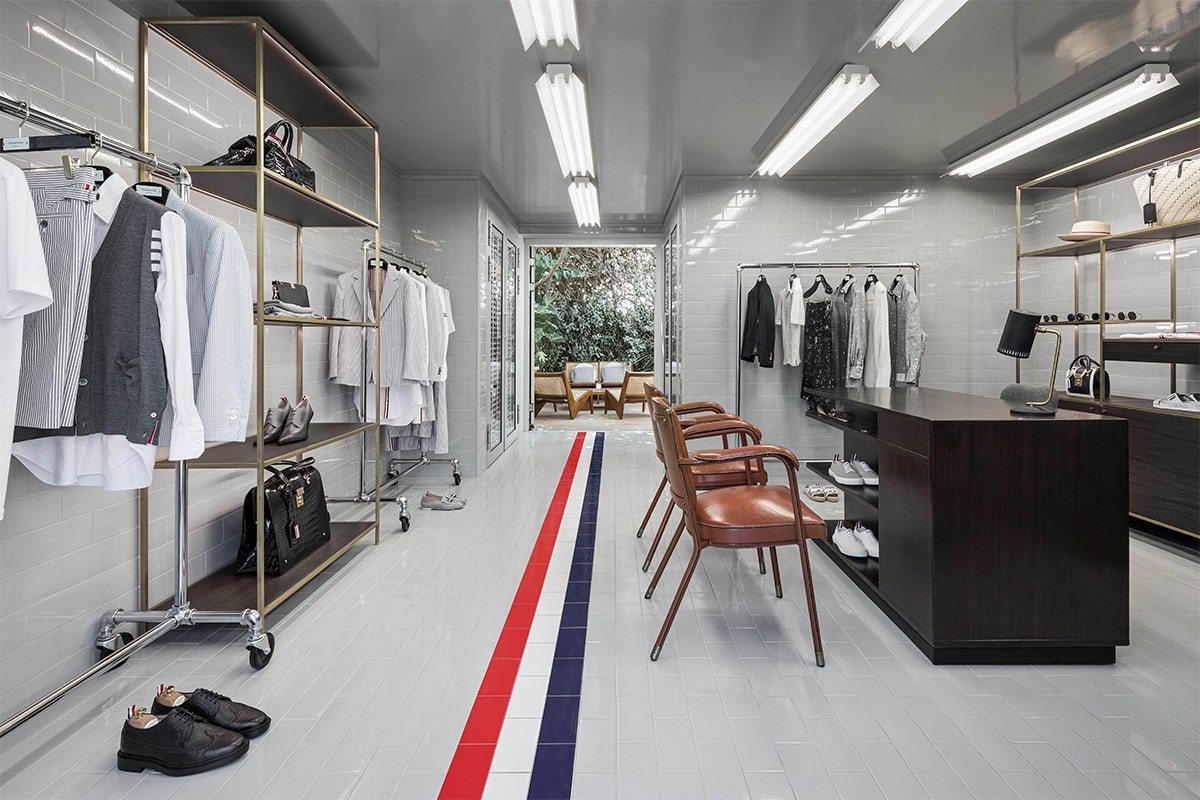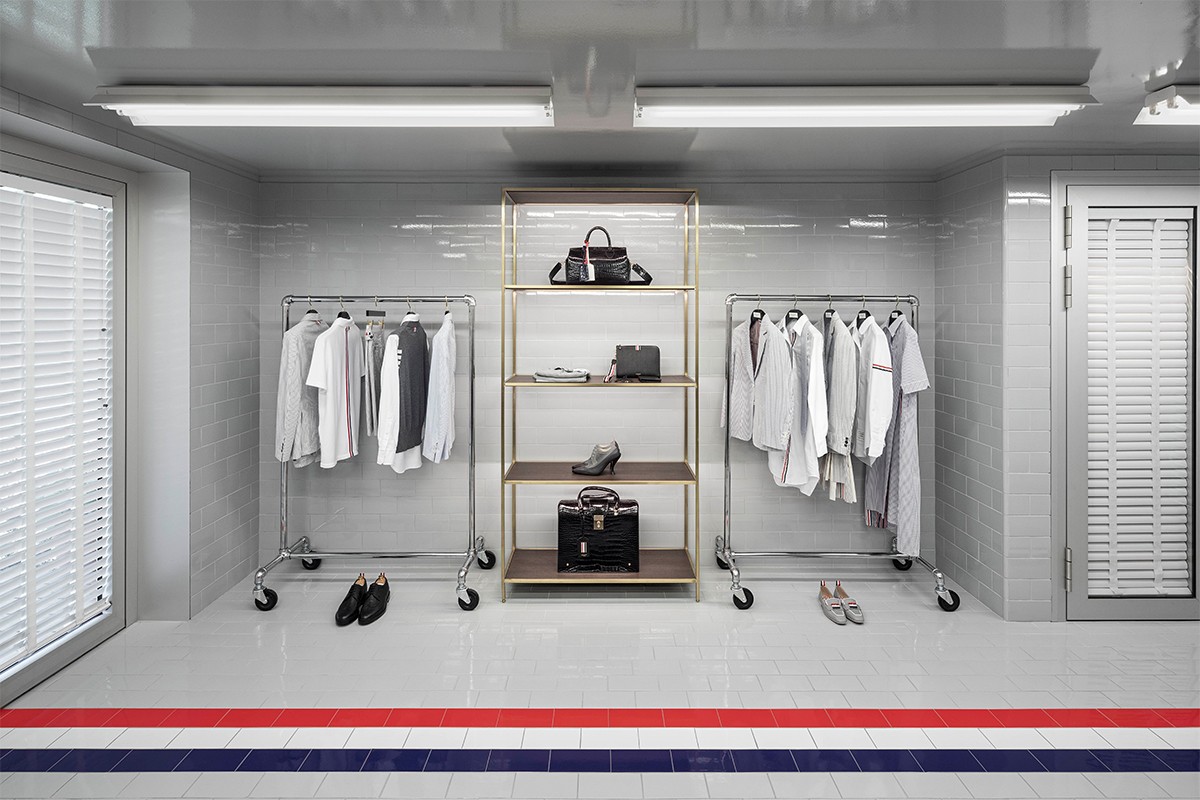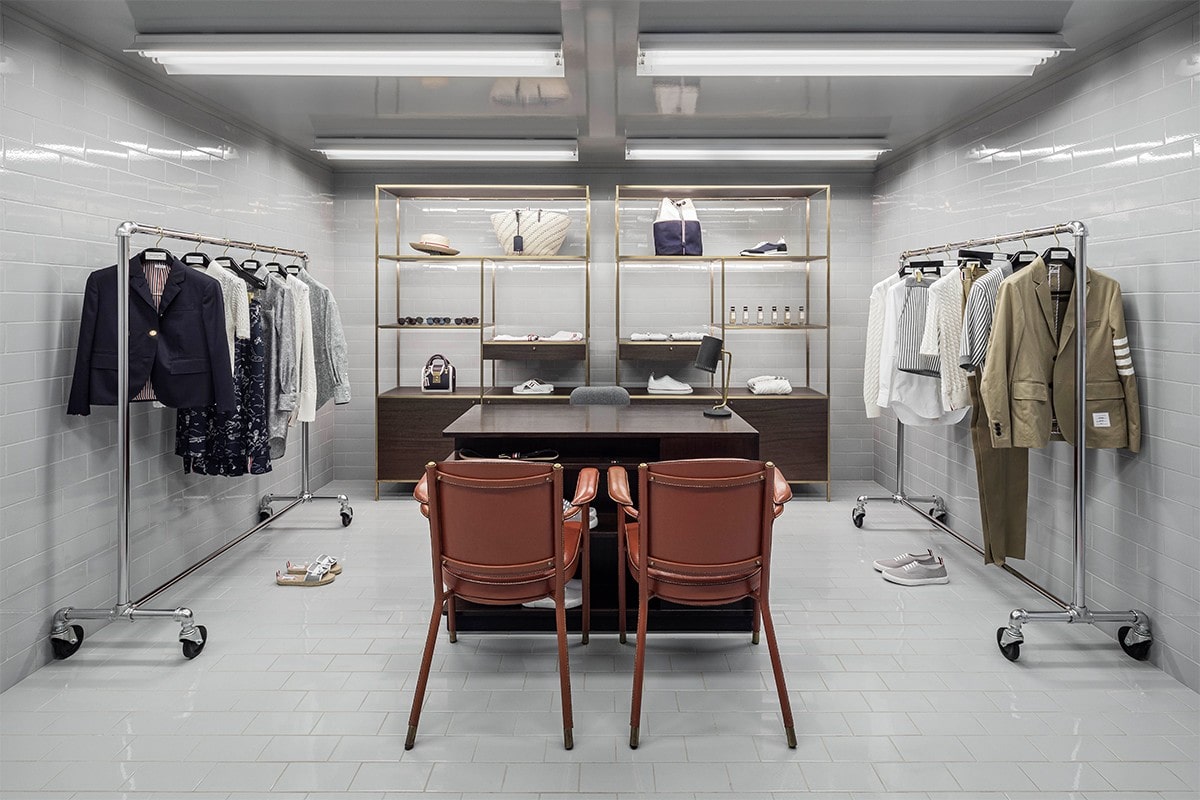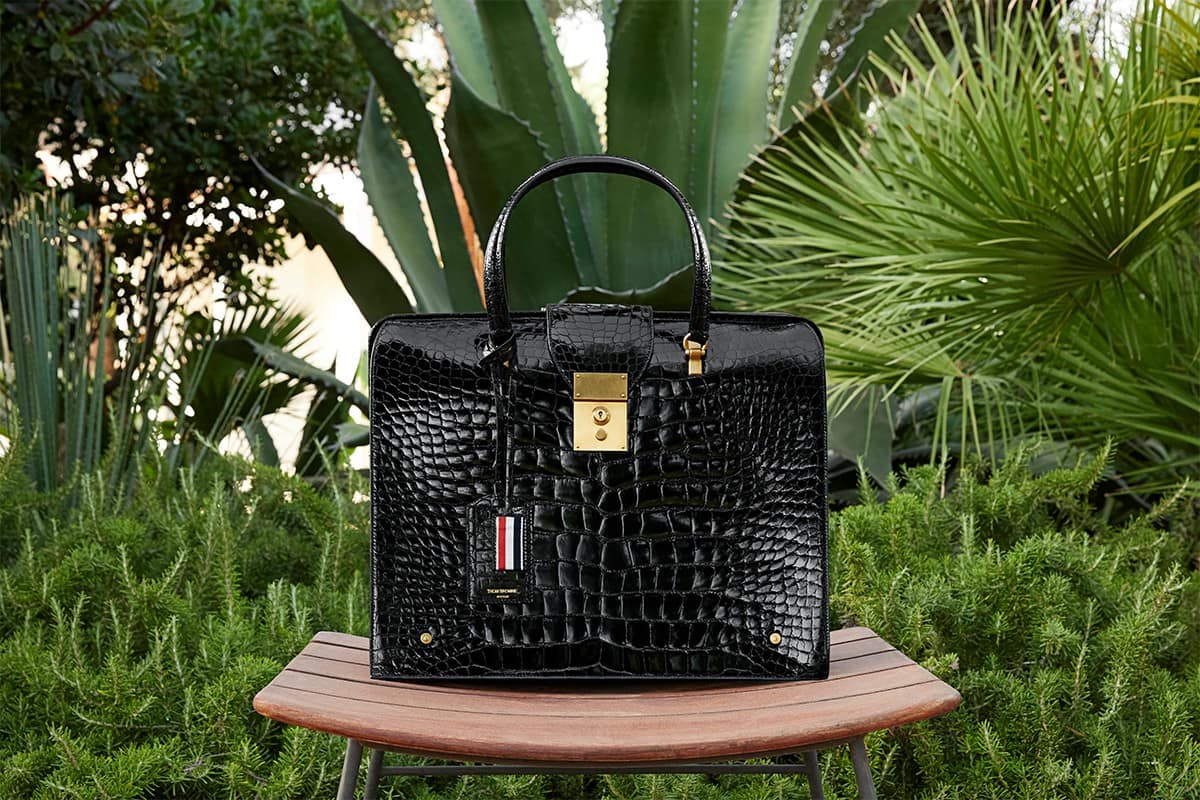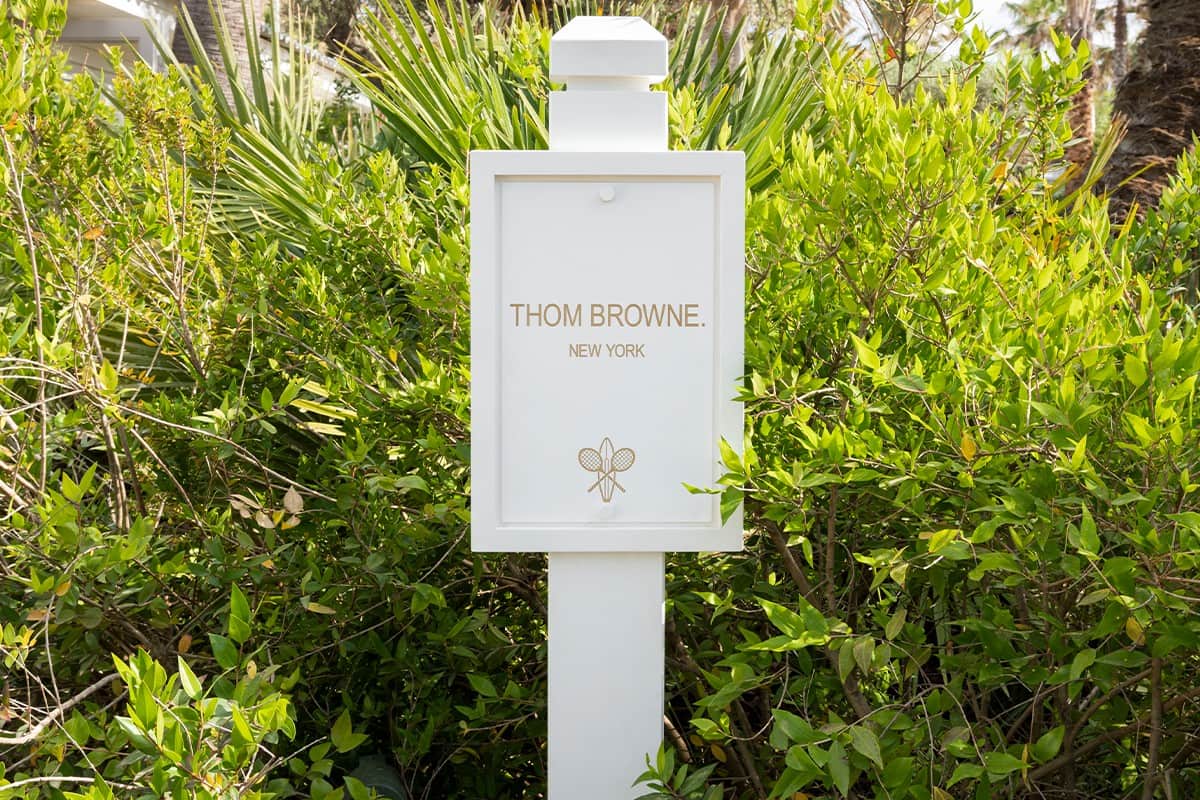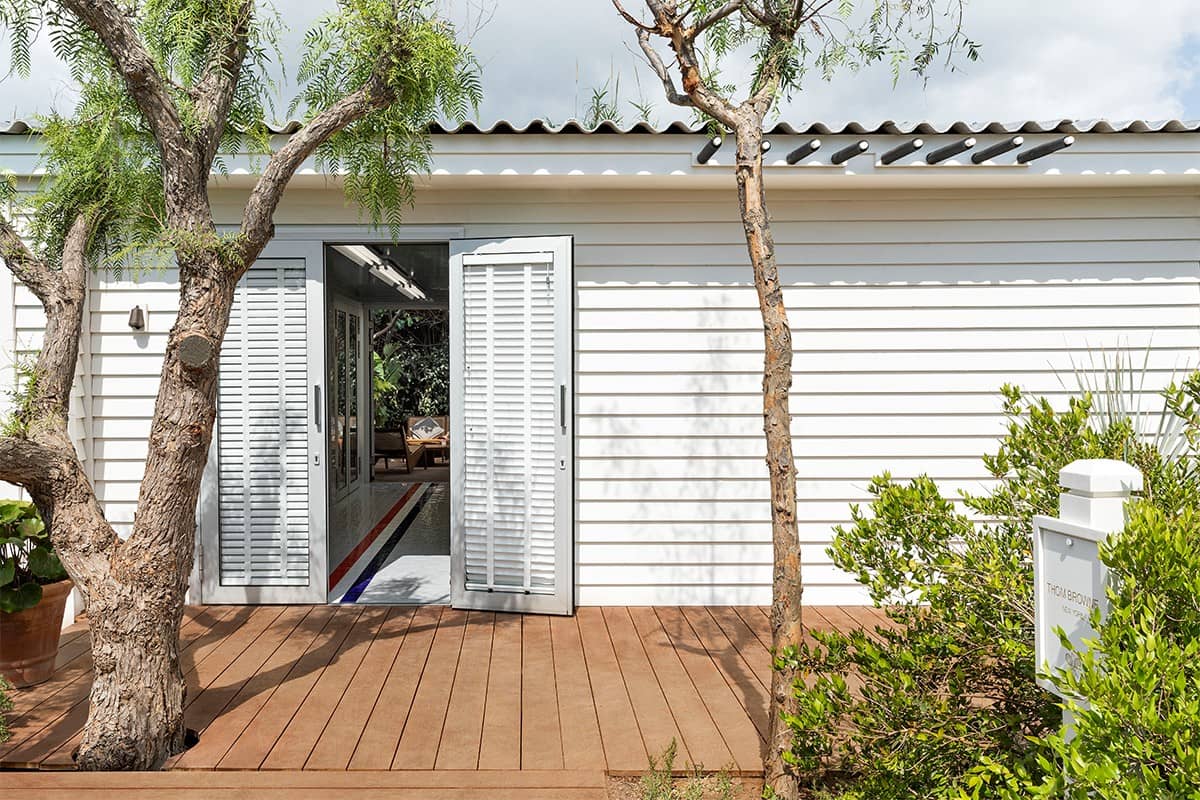 Through a partnership with EPI, Thom Browne brings its first stand-alone physical retail location to Saint-Tropez in France.
Private members club EPI was established in 1959 and gives its members exclusive access to sports and wellness experiences in the hills of Ramatuelle. Thom Browne has partnered with founding member and tennis legend John McEnroe, realizing their vision for a physical retail store that is inspired by their love for tennis.
This first permanent location will be known as the Thom Browne Tennis Pro Shop, and serves as the fashion brand's gateway to expanding across Europe. It aims to have 100 stores worldwide by the end of 2023.
The Saint-Tropez store combines the brand's motif colors red, white, blue, and gray to bring out light tones and complement the area's atmosphere.
Thom Browne Tennis Pro Shop will feature ready-to-wear apparel and accessories and limited-edition and exclusive tennis-inspired collections with the EPI logo.
Thom Browne's St. Tropez store is located at 1128 Route de l'Épi, Ramatuelle, France, 83350.