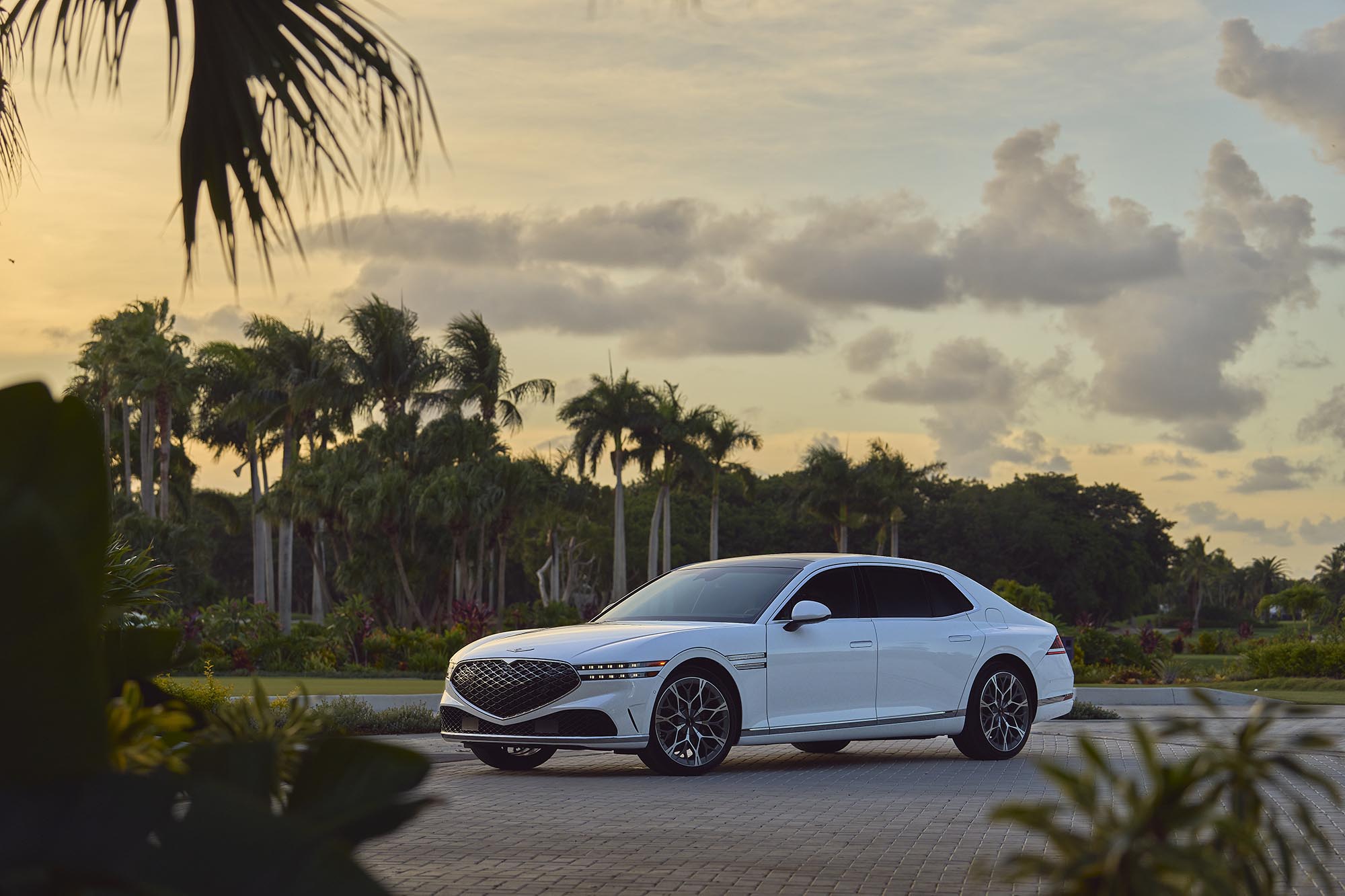 2023 Genesis G90 Is Worthy Of Being The Flagship For A Brand That Lives In The Details
Drive about an hour south from Miami and you'll end up in Key Largo at an exclusive, private community that's got oceanfront views, a lagoon, and plenty of fun for both you and the kids. But while most destinations might look for awareness any chance they get, they'd prefer to stay off the grid and we respect them for it. And for Genesis to showcase their 2023 Genesis G90 flagship here speaks to their own ambitions. The Korean brand is staying true to its own ethos and that requires getting lost in the details, not the attention.
Exterior Design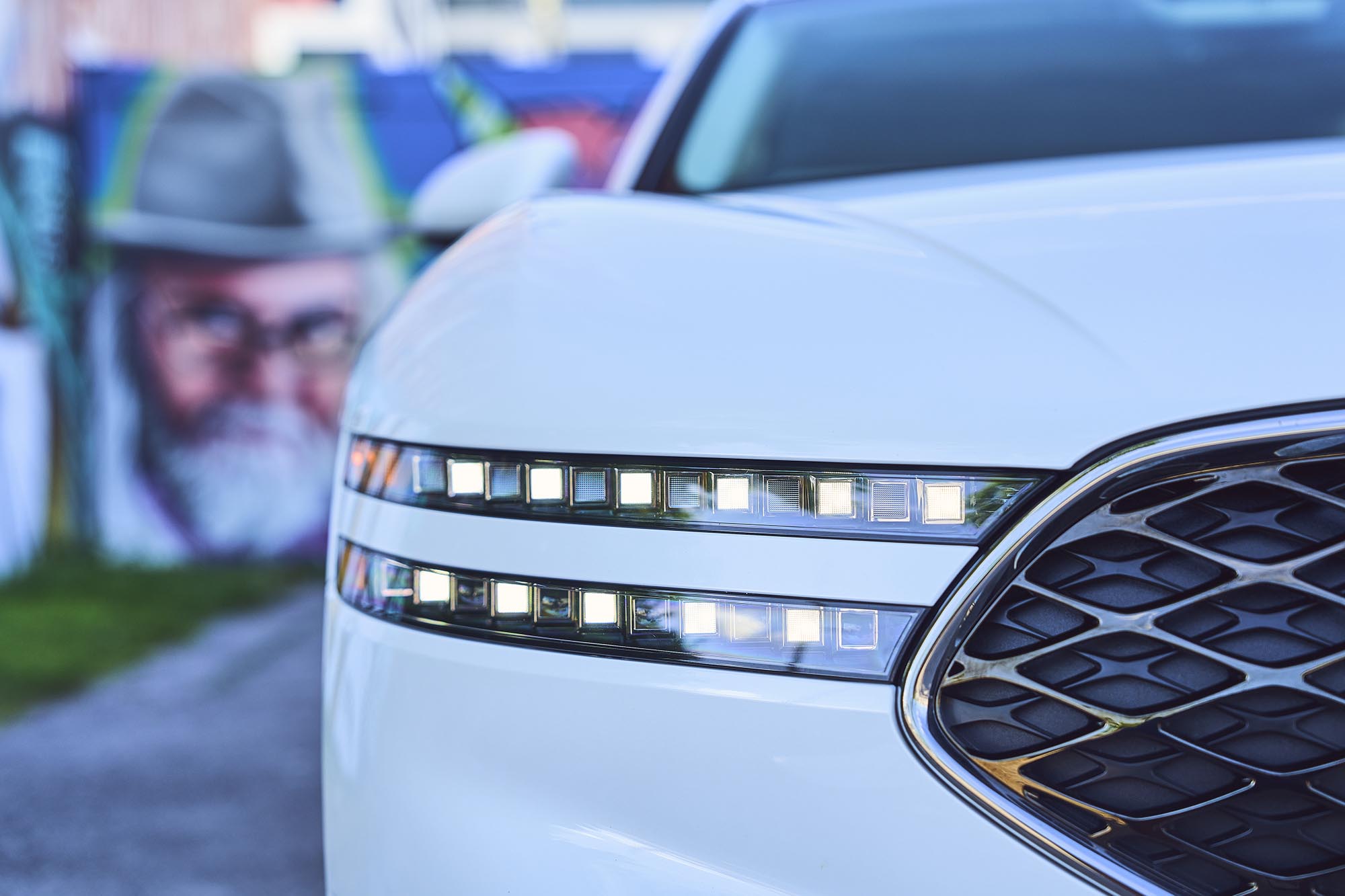 The 2023 Genesis G90 comes from a brand that doesn't shy away from its roots and instead aims to live by them. Look at the G90 for the first time and you're met with "athletic elegance," a bold mix of luxury and confidence that translates effortlessly here. The exterior is accented by a new crest grille with a layered architecture design and matched with two G-Matrix patterns that create a 3D effect. The two-line headlamps are the thinnest of any model and bring together daytime running lights and micro lens array tech. You can see just how much lower and wider the G90 is in its stance. Couple that with its clamshell hood design and the power line running across its side and you can see the athleticism Genesis desires comes to life in a refined, luxurious way.
Customers can choose from nine color options, including Matte Verbier White, Matte Makalu Gray, Hallasan Green, Capri Blue, and Maui Black. Hallasan Green is named after the Hallasan shield volcano on Korea's Jeju Island.
Interior Design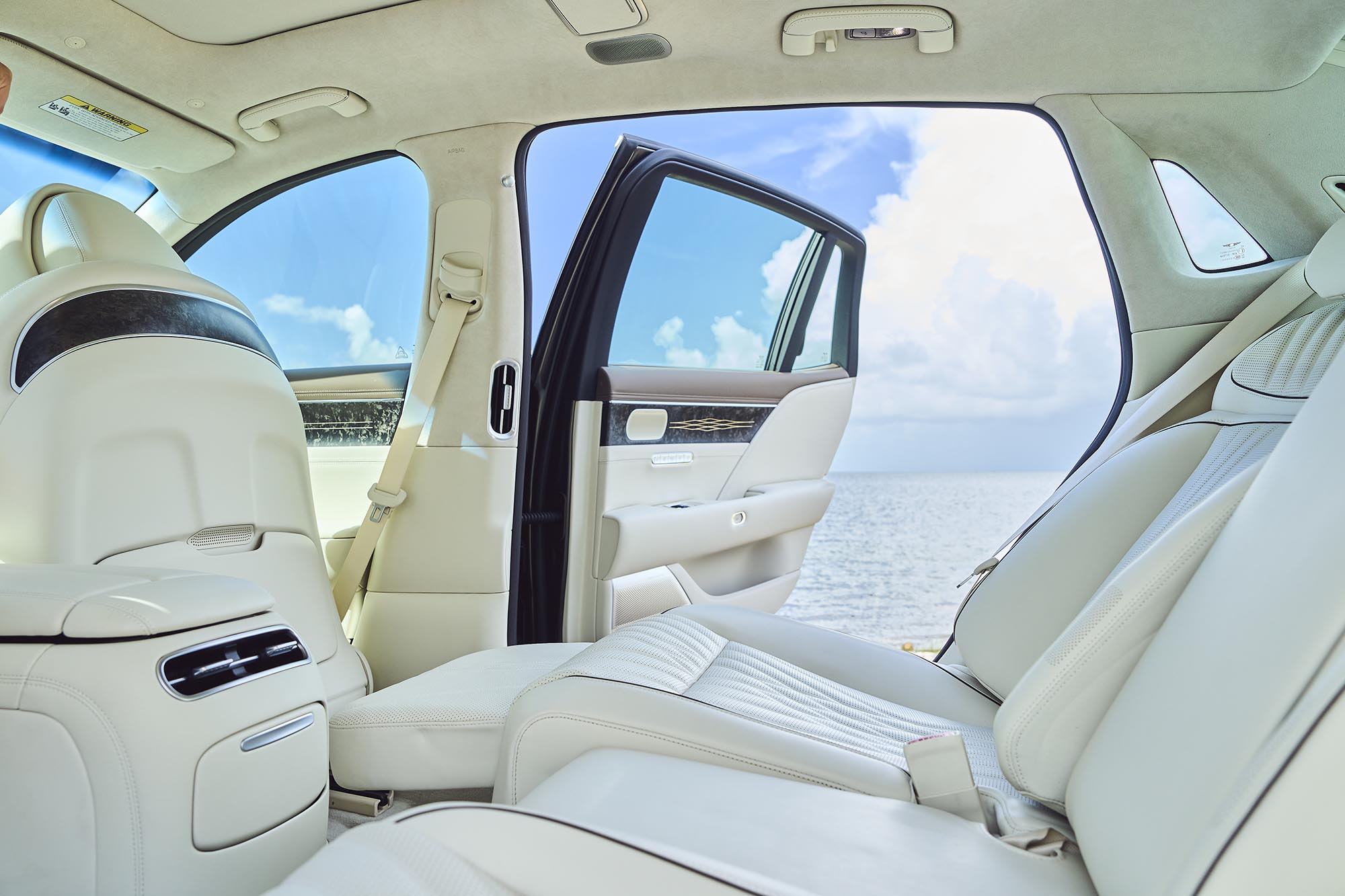 Inside, both passengers and drivers get comfort features through a combination of tech and luxurious details. Counter to what's trending, the tech here fuels the design details instead of overtaking them. Slimmed air vents sit around a connected car Integrated Cockpit that gives a panoramic display for the cluster and navigation. It's truly a beautiful execution that leads with purpose. Drivers are given the Shift-By-Wire rotary shifter and a Central Control Panel. Passengers in the rear seats receive storage spaces in the C-pillar area of the second row. Seats on the second row, made from lush materials, can be reclined separately plus two panoramic sunroofs. Mood lamps are on both ends and can be controlled separately. Though the seat pillows come at an additional cost, they're worth every extra dollar.
Materials and Leathers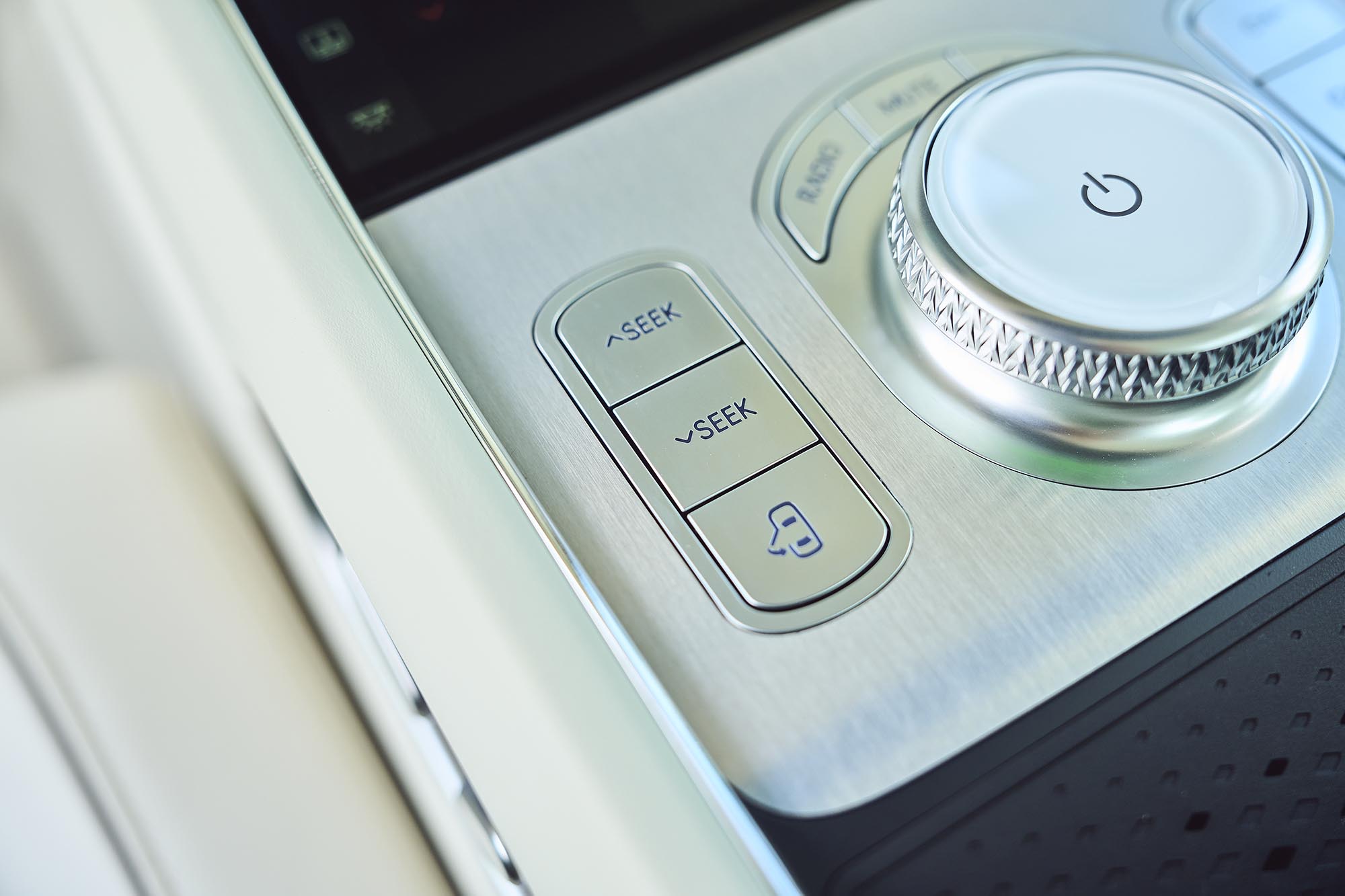 The G90's cabin delivers elegance through simplicity. Door handles have been ditched for buttons while the UI of the connected car cockpit display features beautiful, customizable images. The Newspaper Crown Wood trimmings are made from two elements – scrap wood and recycled newspaper – giving customers a luxurious, sustainable option. Forged carbon, ash wood and even a metal inlay are all options to choose from, alongside four different leather combinations.
Virtual Venue Live and Mood Curator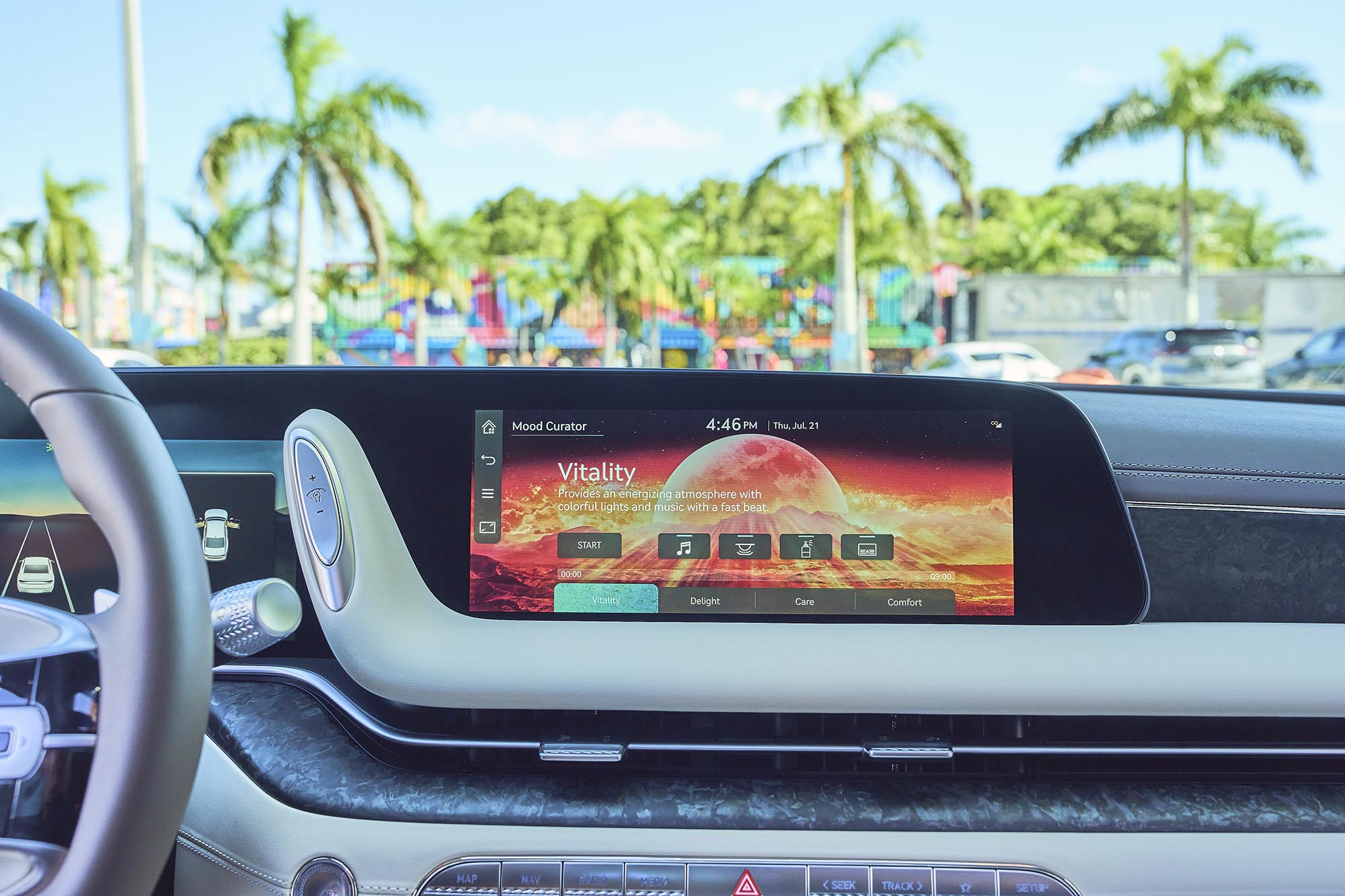 The Genesis G90 is underpinned with plenty of technological advancements, including the multi-chamber air suspension and rear wheel steering. Both help to create a quiet yet responsive driving experience. But the G90 isn't just about going from point A to point B. Features like Virtual Venue Live and Mood Curator take a more holistic approach to the driving experience. With this being the first automotive application of Bang & Olufsen's Virtual Venue Live, you can listen to any song and feel you're hearing it in iconic venues like Boston Symphony Hall. Burna Boy never sounded so good. Heighten your senses with fragrance diffusers that deliver a therapeutic experience, ranging from vitality to delight to comfort and more. The cabin's also fitted with several fragrance cartridges, ranging from citrusy to woodsy, each helping to enhance the journey as you soak further into those Nappa leather massage seats.
Genesis Digital Key 2
I remember the G90's keyfob to be one of the nicer ones that I've had in my hand but that's not how I accessed the car and nor is it how I started it. Instead, I received a text from the Genesis team with a link that let me add the Genesis Digital Key right to my Apple Wallet. On approach, the car unlocked and I was able to enter, get comfortable and start the car, all without any glitch in the matrix. When our time with Genesis came to an end, the key sharing feature allowed the team to revoke access. Apply this to your family or friends and you can easily send the Digital Key and take it back whenever you see fit.
This also unlocks the potential for a special end-to-end experience, tailored to you. Since the G90 knows it's your phone, your drive profile would load right along with preferences and settings. Navigation settings and even seat adjustments would all be yours, even the "office" the G90 knows you're heading to. But what happens if your phone dies? Luckily, both Apple Wallet and Samsung Pass utilize NFC for this feature so battery power isn't needed.
The G90 brings with it the most convenience and safety features of any Genesis on the road. This includes Hands On Detection, Remote Smart Parking Assist, Parking Collision-Avoidance Assists features and so much more.
Configuration Options
Like other vehicles in the Genesis lineup, there are just two configuration options for the G90 – the 3.5T AWD and the 3.5T e-SC AWD. The 375 HP / 391 lb-ft. torque 3.5T AWD kicks off at $88,400 USD and brings with it 20-inch alloy wheels, the 12.3-inch screen and 12.3-inch Digital Cluster, Genesis Digital Key 2, Mood Curator, Nappa leather seats, and more. Spend $98,700 and level up to the 409 HP / 405 lb-ft. torque 3.5T e-SC AWD for 21-inch wheels instead, along with a 23-speaker Bang & Olufsen system, massaging ventilated and power rear seats, multi-chamber air suspension, rear-wheel steering and easy close doors for the ultimate flagship experience.
Genesis Priority One
Genesis recently announced the continuation of its Priority One program for the upcoming 2023 G90 sedan. It gives customers a personalized shopping experience through the Genesis Concierge, a dedicated concierge agent. Potential customers will be contacted to secure their place to be one of the first to purchase a G90 with a $1000 refundable deposit.
Visit the Genesis website to learn more about the 2023 Genesis G90 and visit your nearest Genesis showroom to see one in person.