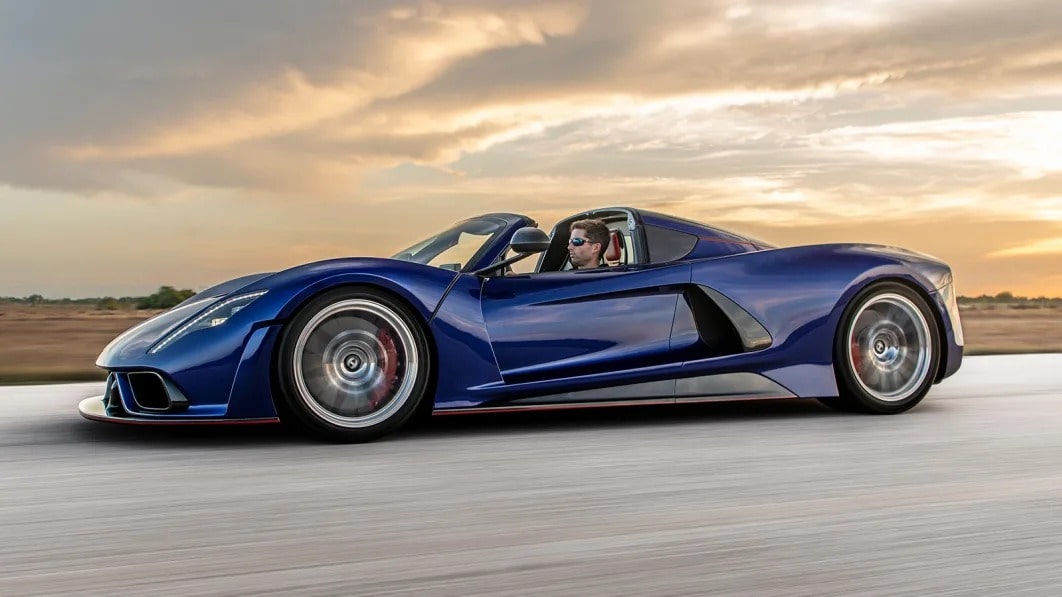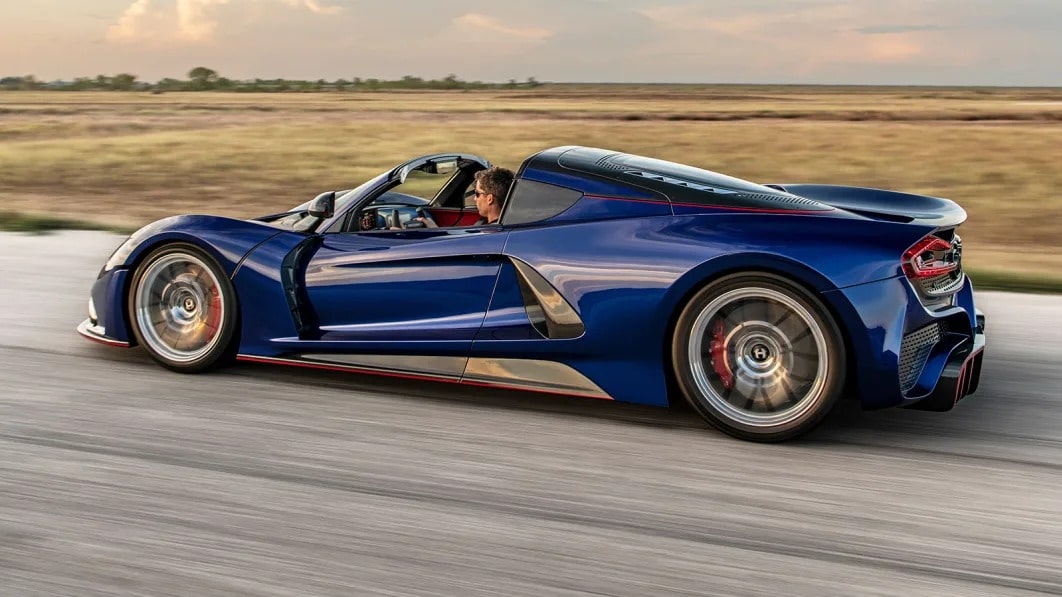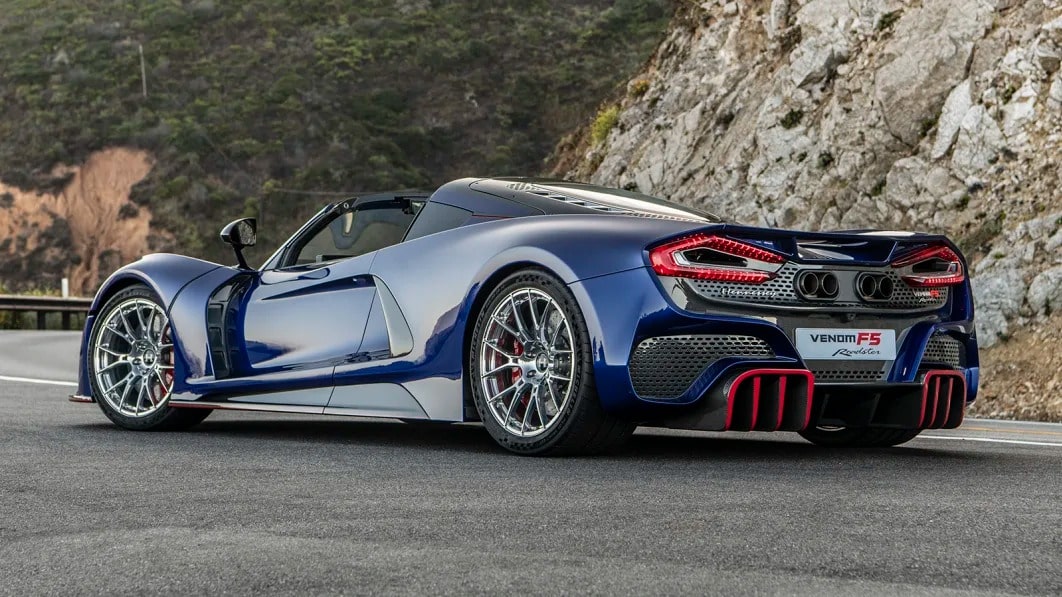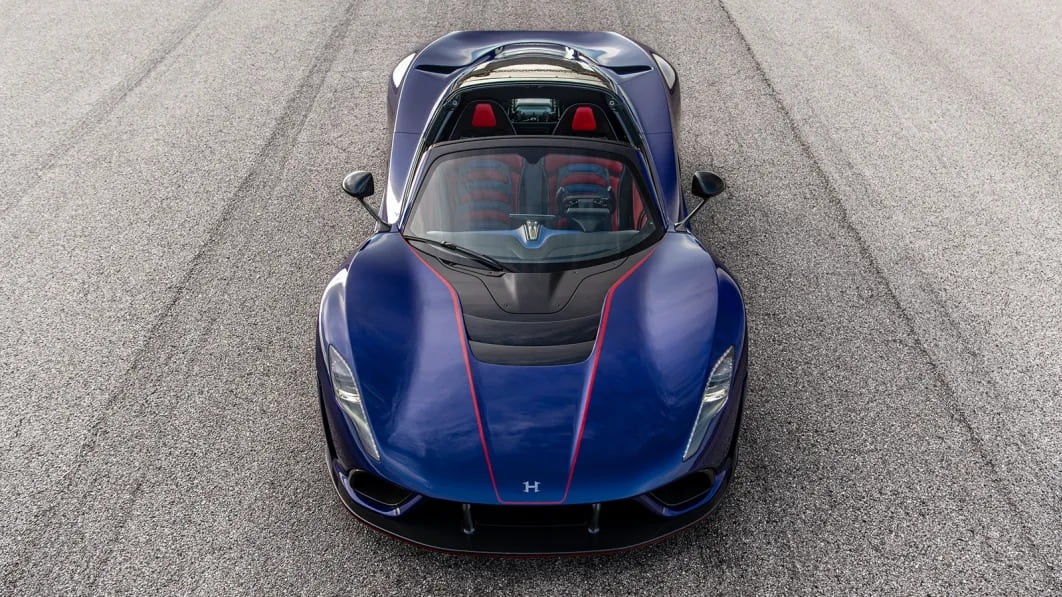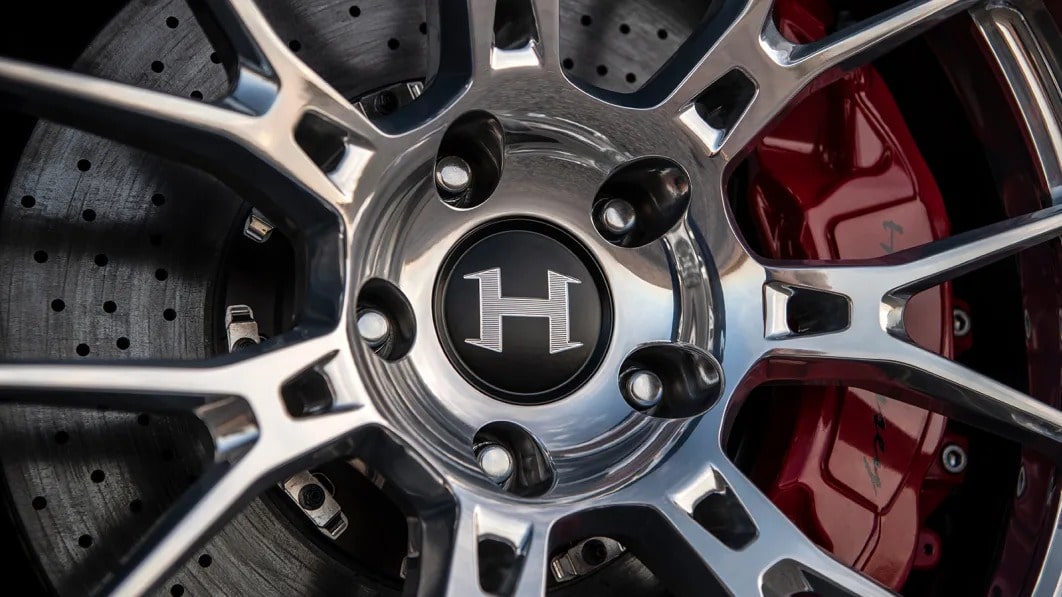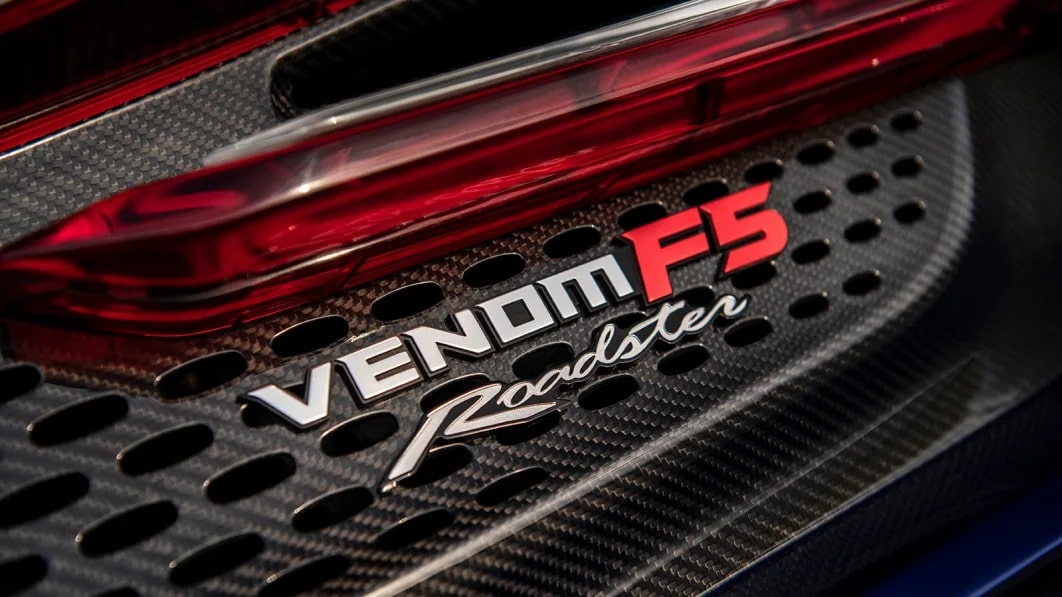 A follow-up to the Venom F5, Hennessey introduced the Venom F5 Roadster during Pebble Beach week. The new release appears to be identical to the previous coupe, upgraded with a few subtle tweaks and a detachable roof. 
The new roof appears to be the centerpiece, weighing only 18 pounds and made from carbon fiber with an Alcantara lining. It comes with a carbon fiber display stand and a soft travel bag.
Subtle design changes are seen on the new engine cover fitted with a large piece of glass framed in carbon fiber and aluminum that displays the twin-turbo V8. The Roadster also gets new specialty wheels made from aluminum billet and features the Hennessey logo.
Looking at the technicals, the F5 Roadster has the same twin-turbo 6.6-liter V8 as the coupe. It churns out 1817-HP and 1193 lb-ft of torque using a seven-speed automated single-clutch sequential transmission. The manufacturer expects it to reach a top speed of around 300 mph.
Only 30 examples of Hennessey Venom F5 Roadster will be produced, each with a $3,000,000 price tag. Production will start later this year.