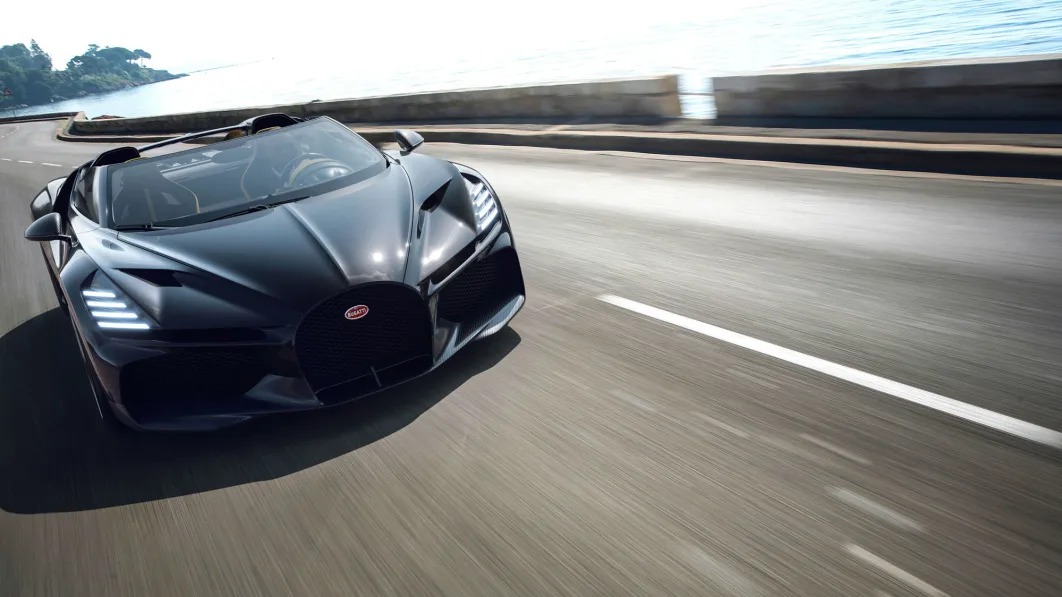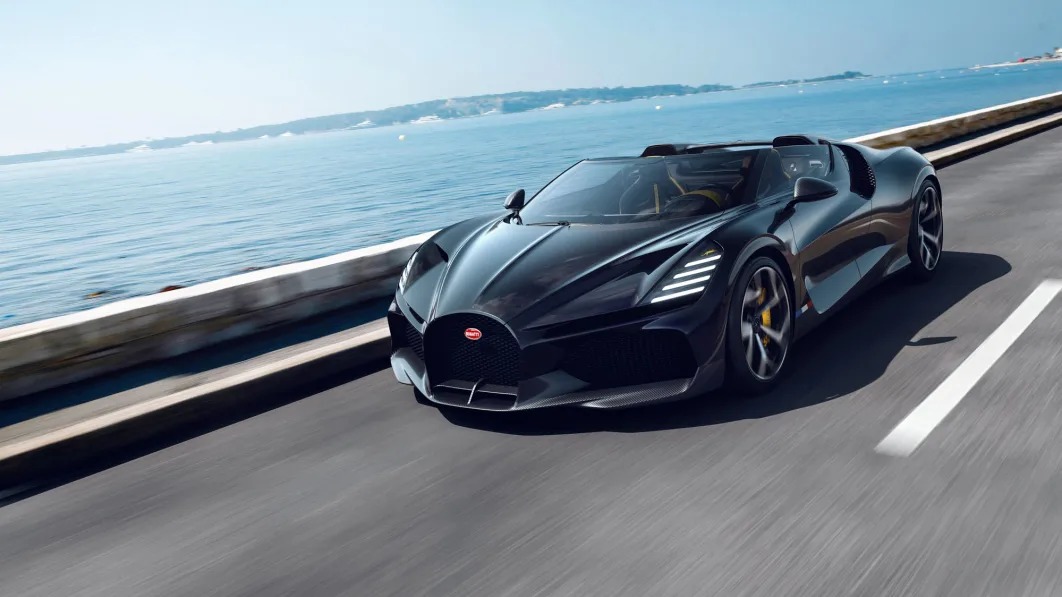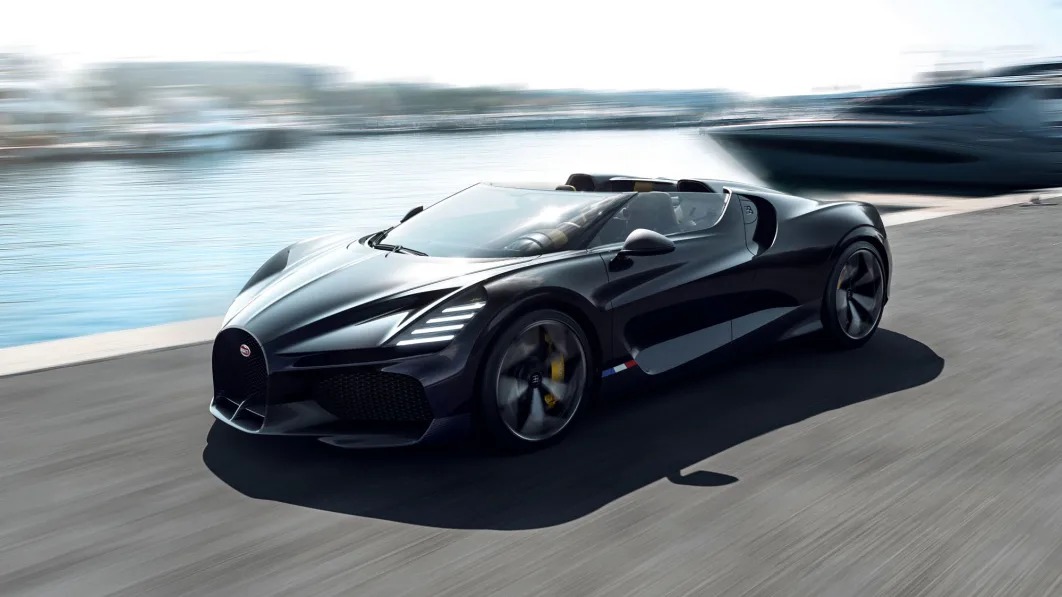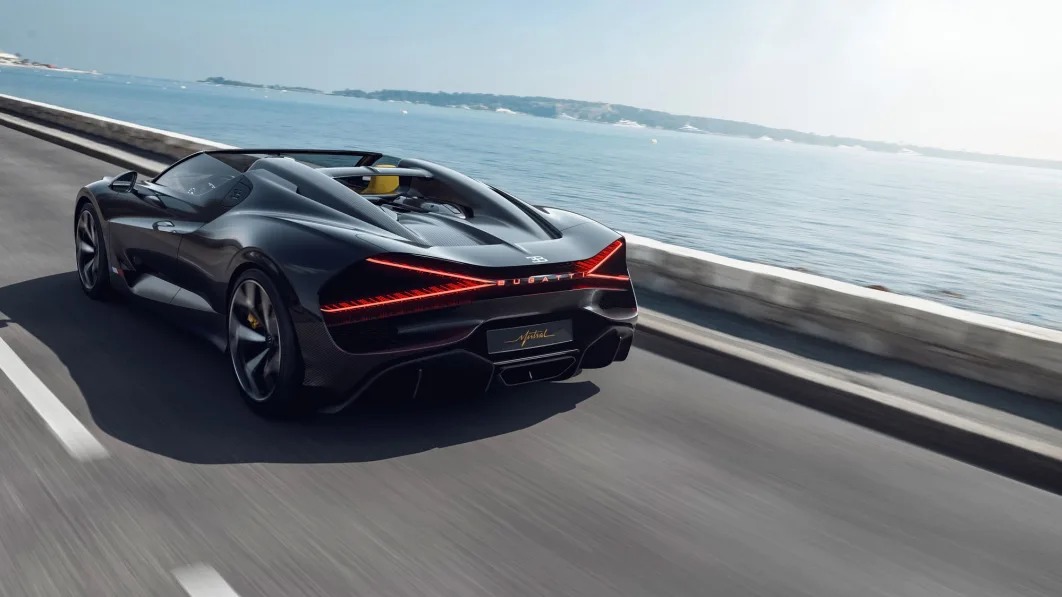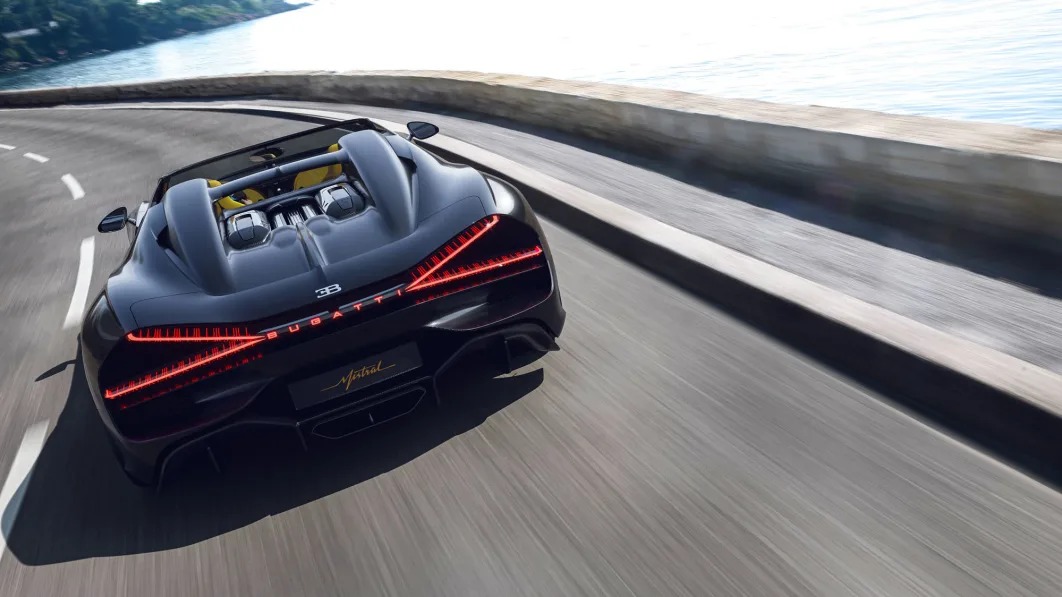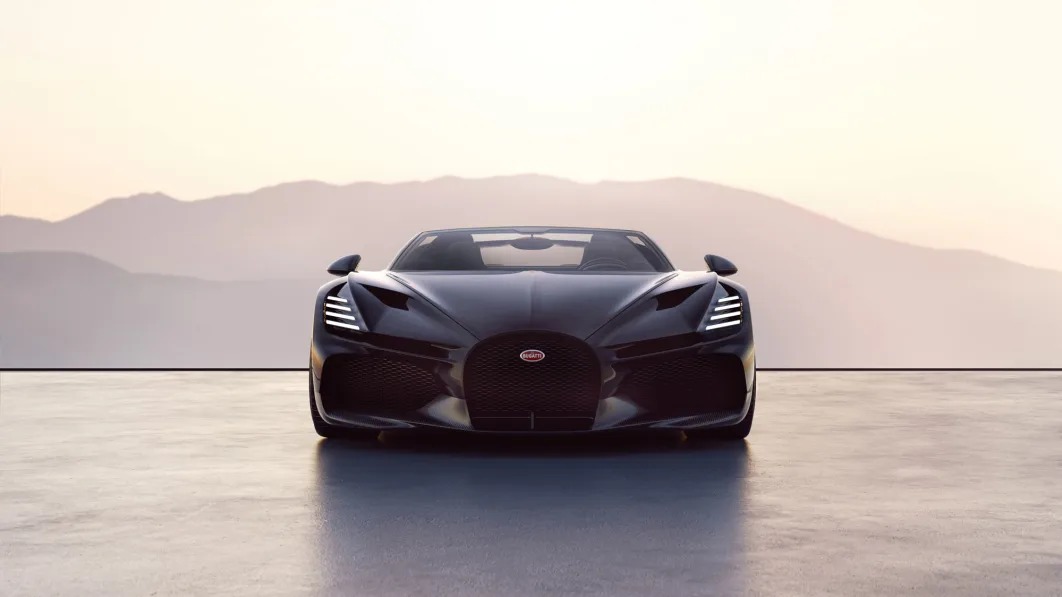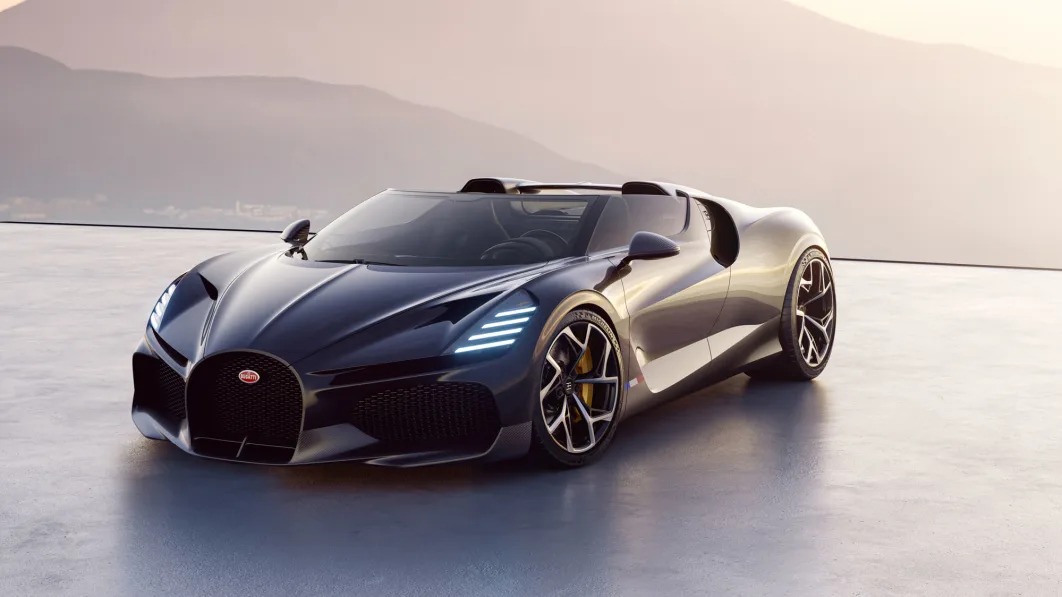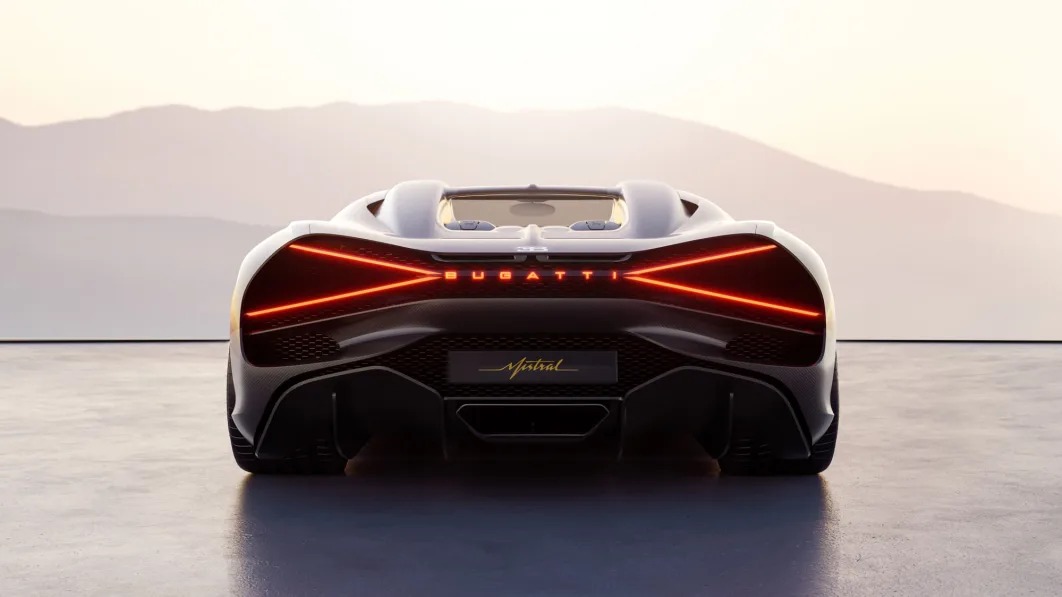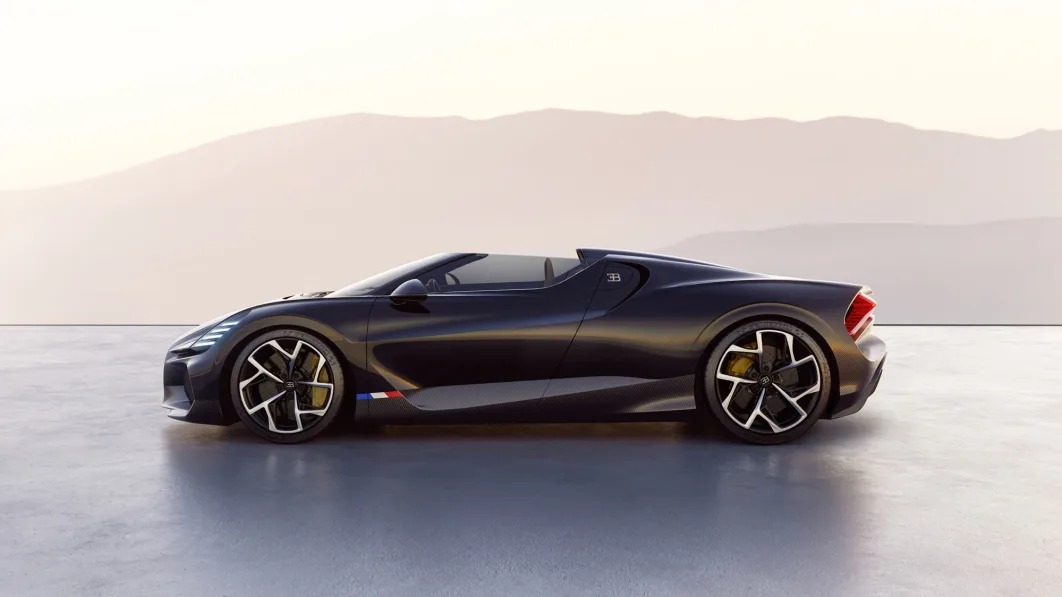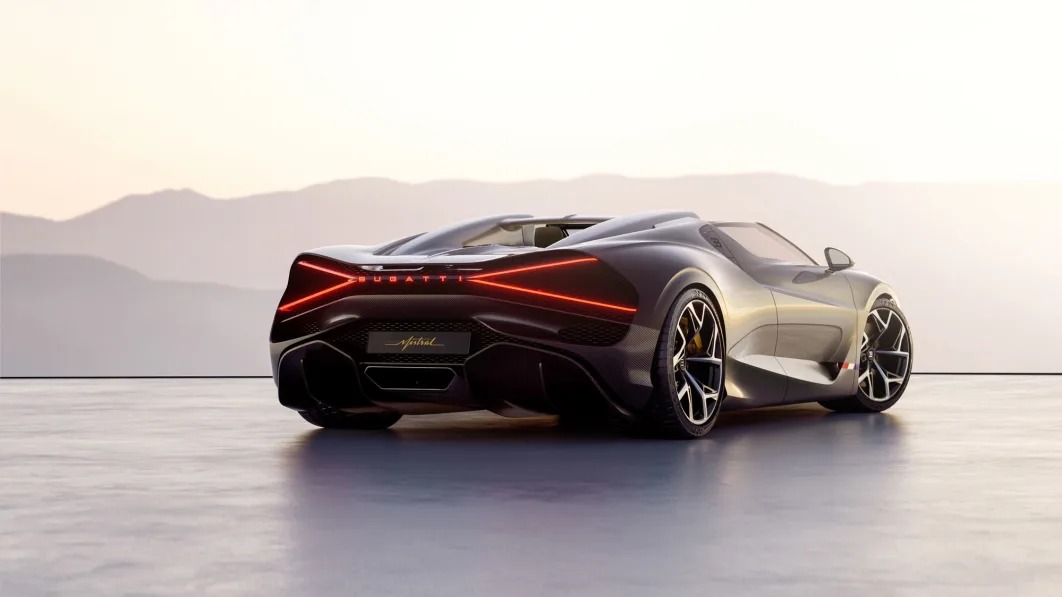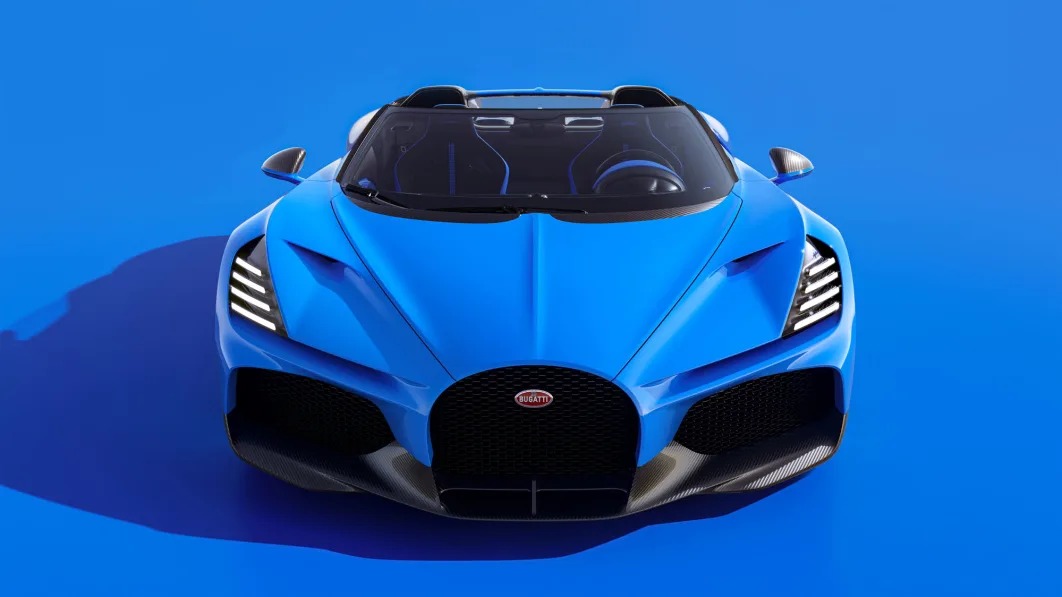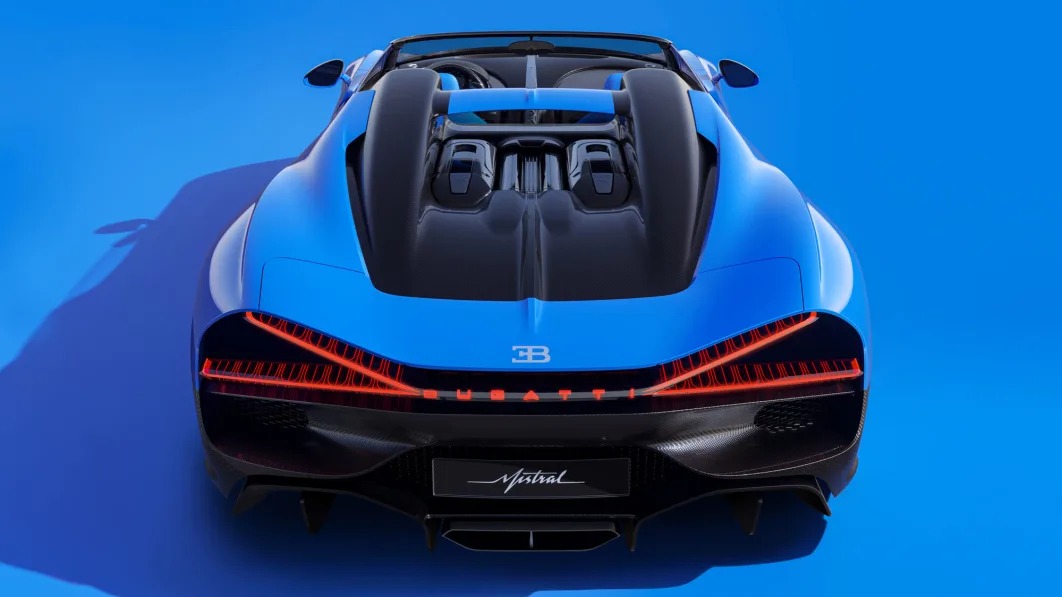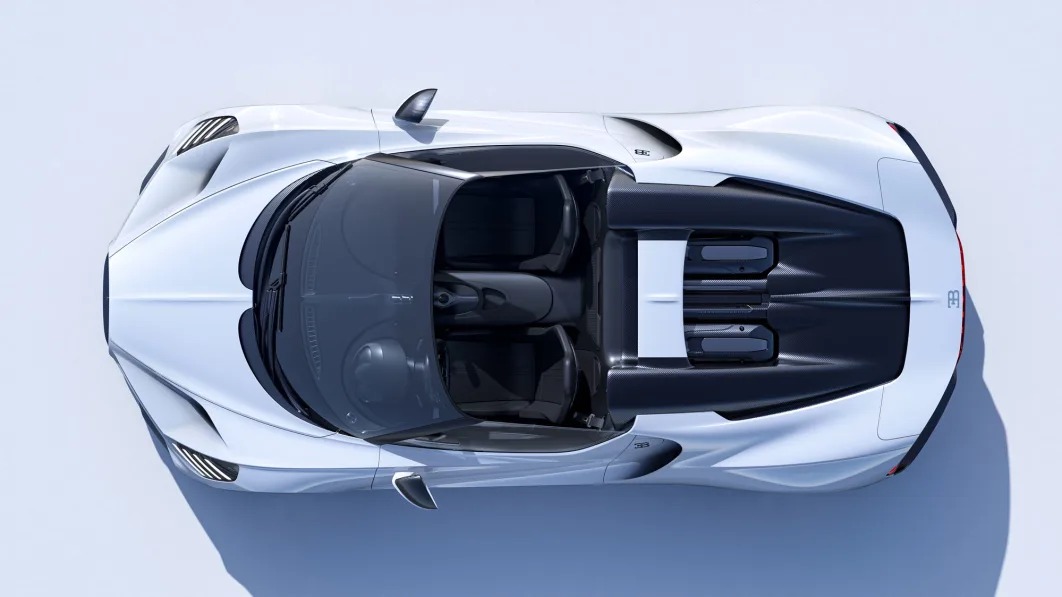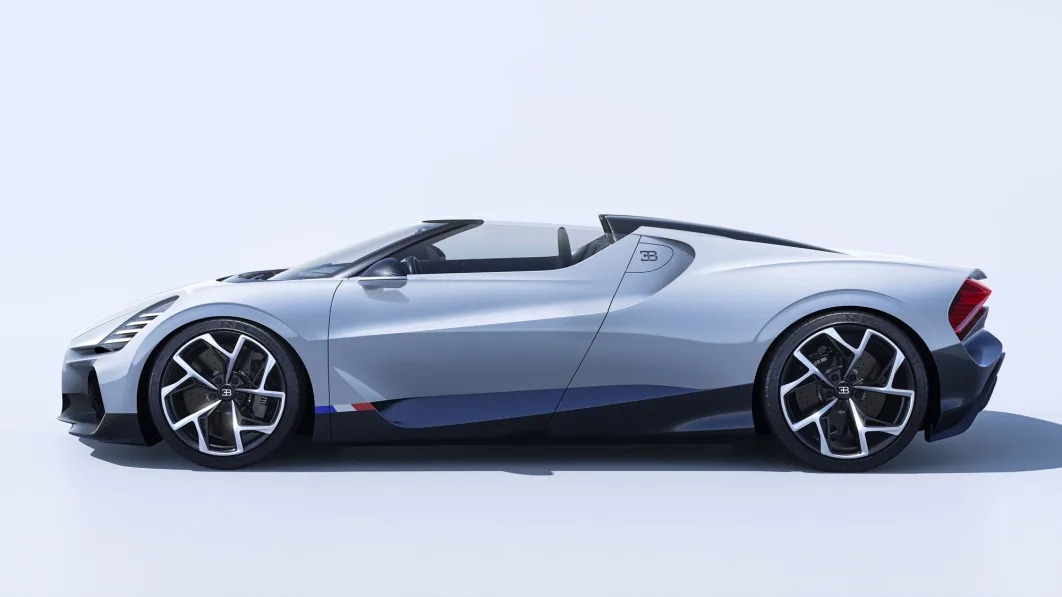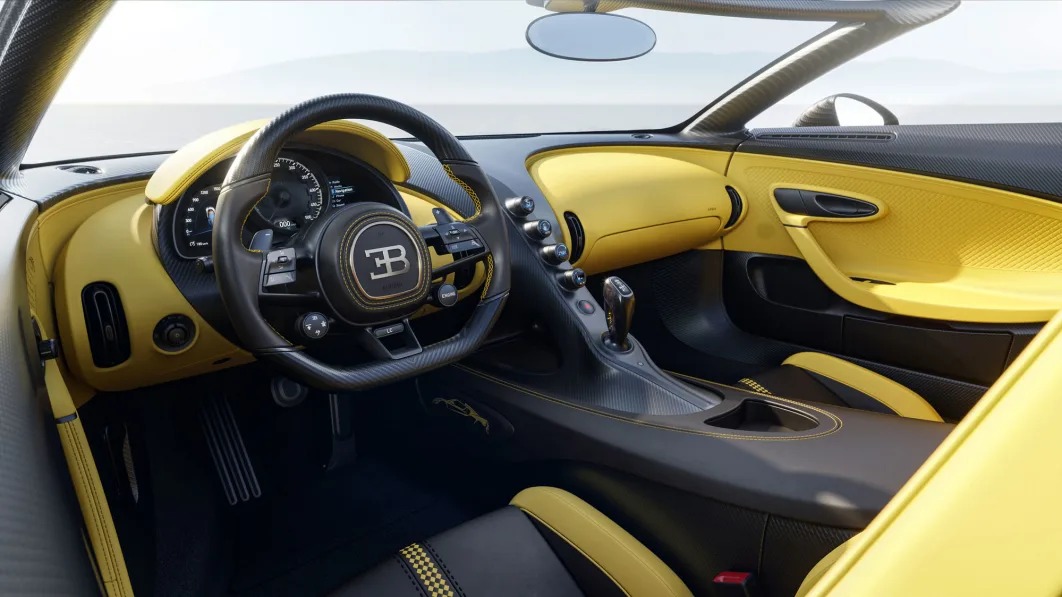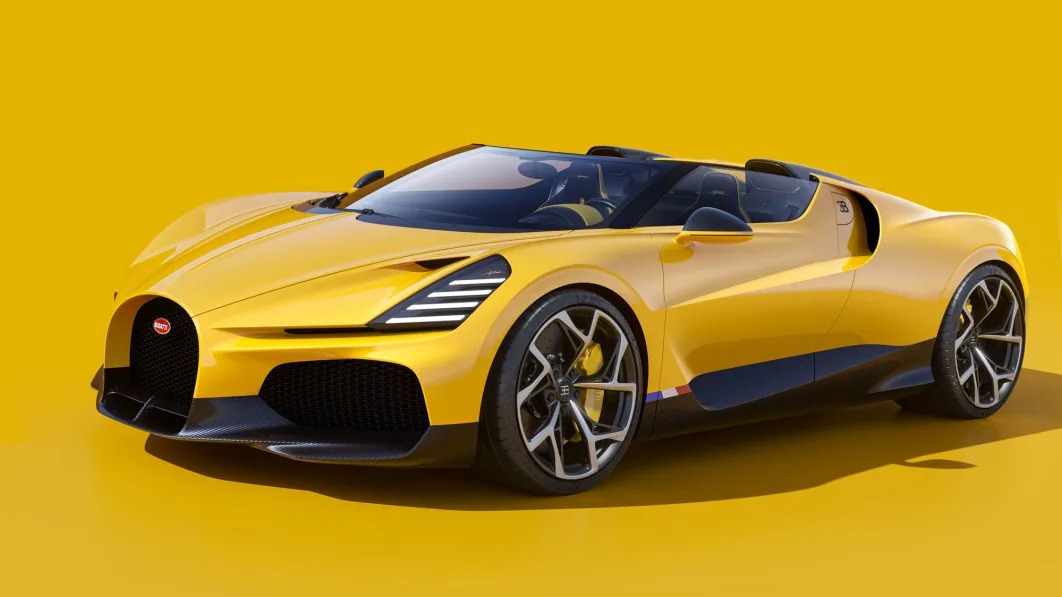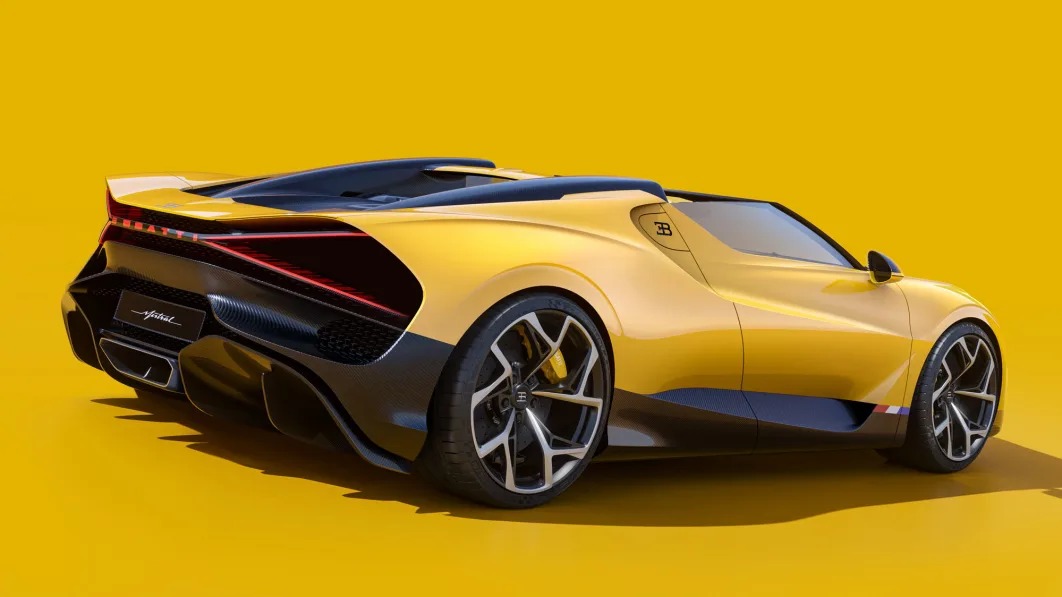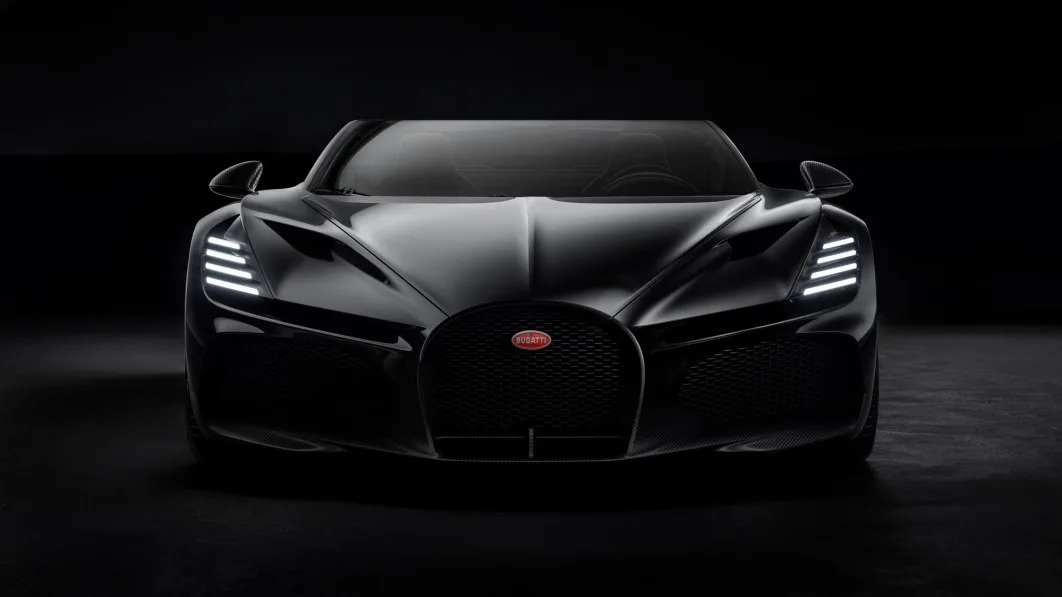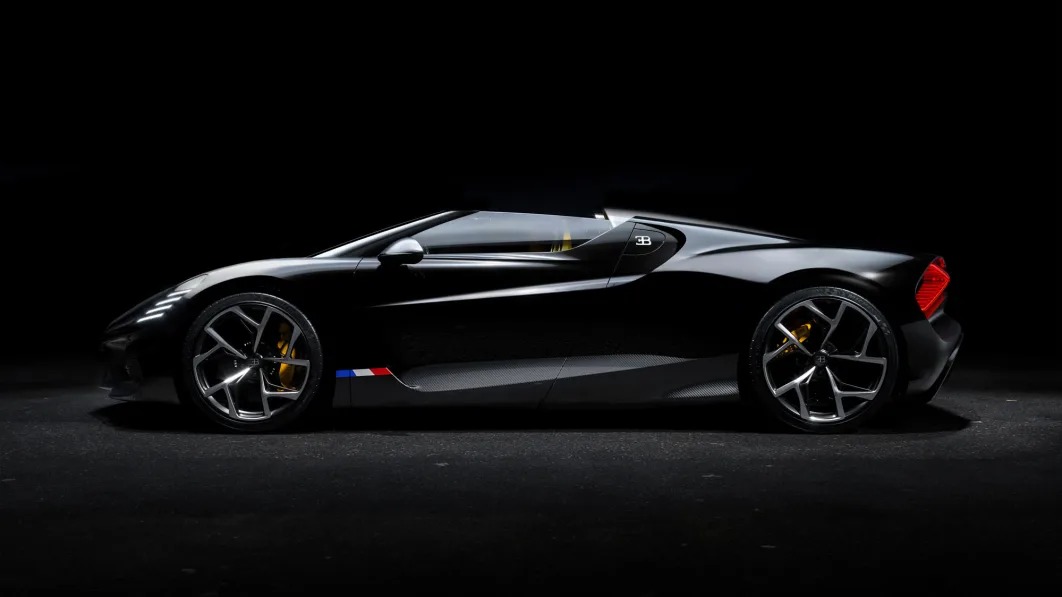 Bugatti's W16 engine will go out in a blaze of glory as it powers the manufacturer's new street-legal car named Mistral, the first convertible of the Chiron period. We can think of the limited-edition model as fan service since customers wanted the brand to create a Chiron-derived convertible. And they are winning because it seems to be the key to adding another speed record to the brand's wall.
The Bugatti Mistral is powered by the eight-liter, quad-turbocharged, 16-cylinder engine rated at 1600-HP used by the Chiron Super Sport as it reaches a record-breaking 304.773 mph in 2019. It it fitted with a seven-speed dual-clutch automatic transmission and is pegged to run at a 261 mph top speed.
"For the final road-going appearance of Bugatti's legendary W16 engine, we knew we had to create a roadster. Well over 40% of all Bugatti vehicles ever created have been open-top in design," said Bugatti-Rimac CEO Mate Rimac.
A number of structural changes were made to prevent structural rigidity due to the roofless style, one of them being the reinforcement of the monocoque sills and transmission tunnel. The Mistral was given a redesigned horseshoe grille, and headlights with four LED strips at the front paired with the X-shaped lights at the rear.
The interiors received the standard Chiron layout but with new ergonomic seats and a new wooden gear selector. It features a replica of Rembrandt Bugatti's "dancing elephant" sculpture in an amber insert, as well.
Bugatti will produce 99 units of the Mistral, plus the additional one for testing. Pricing is set at about $5 million.