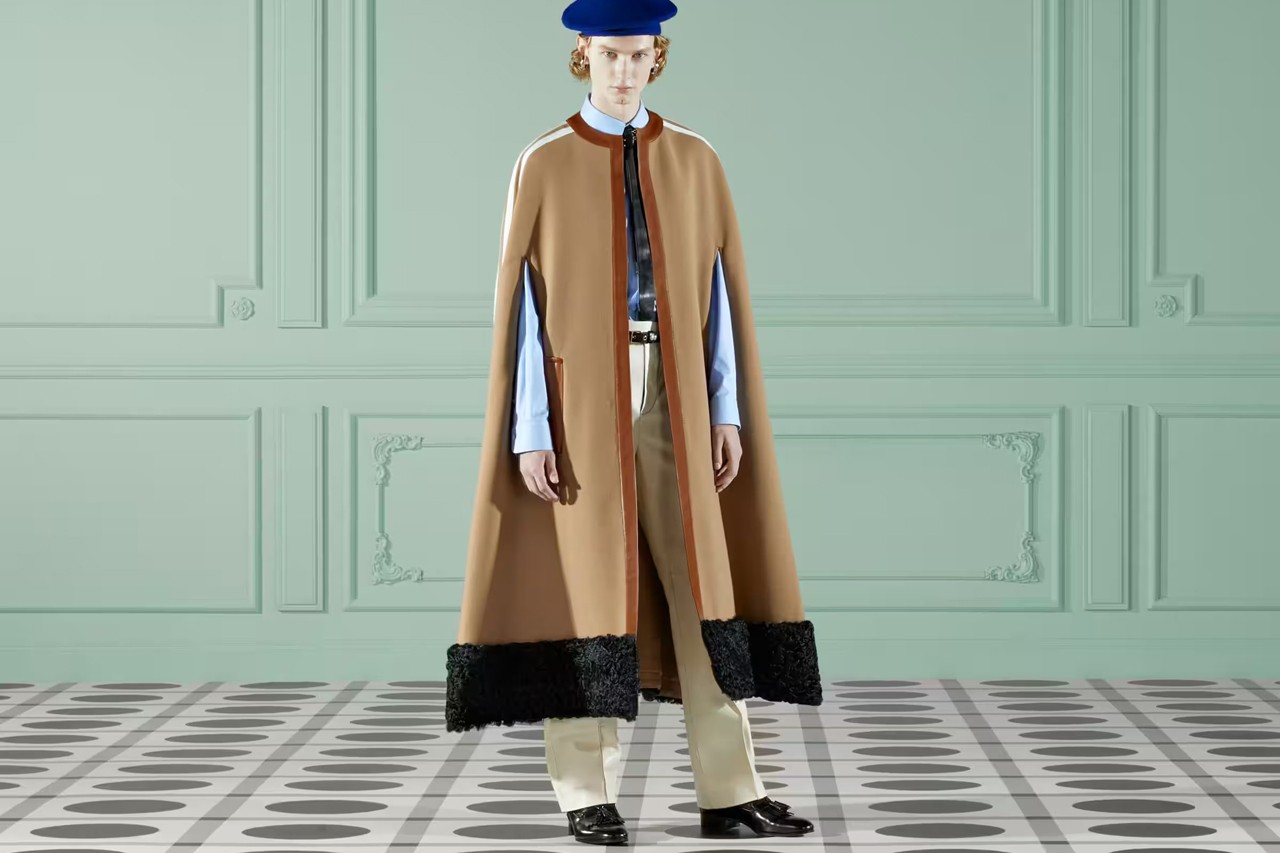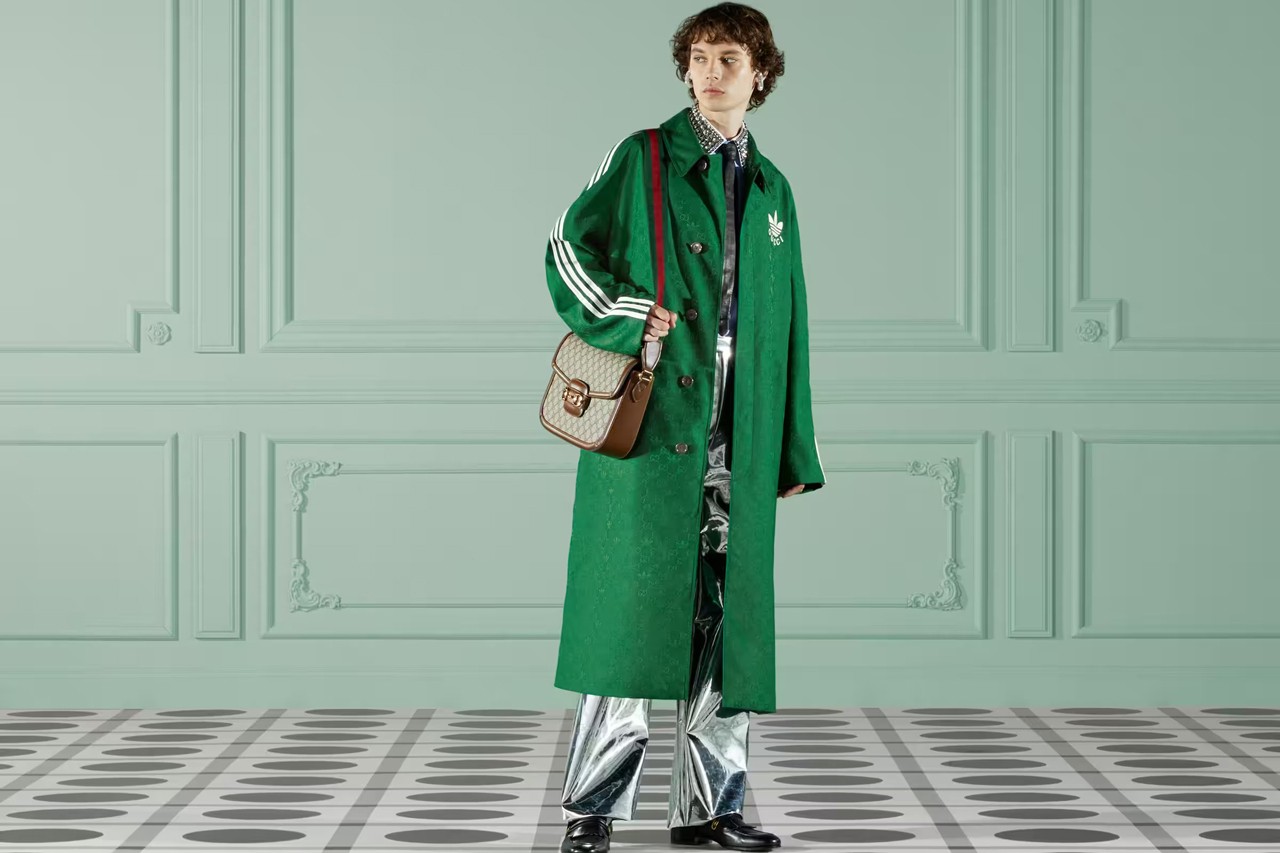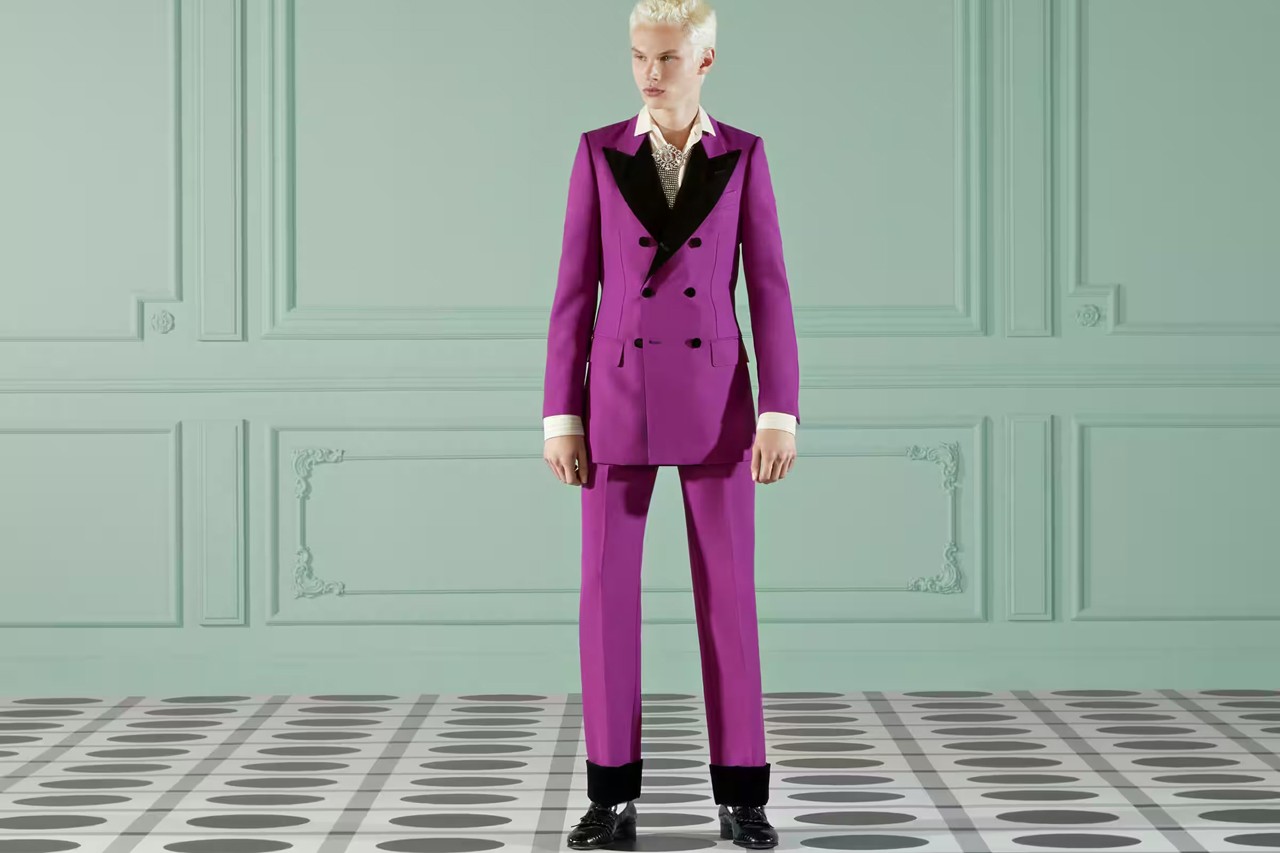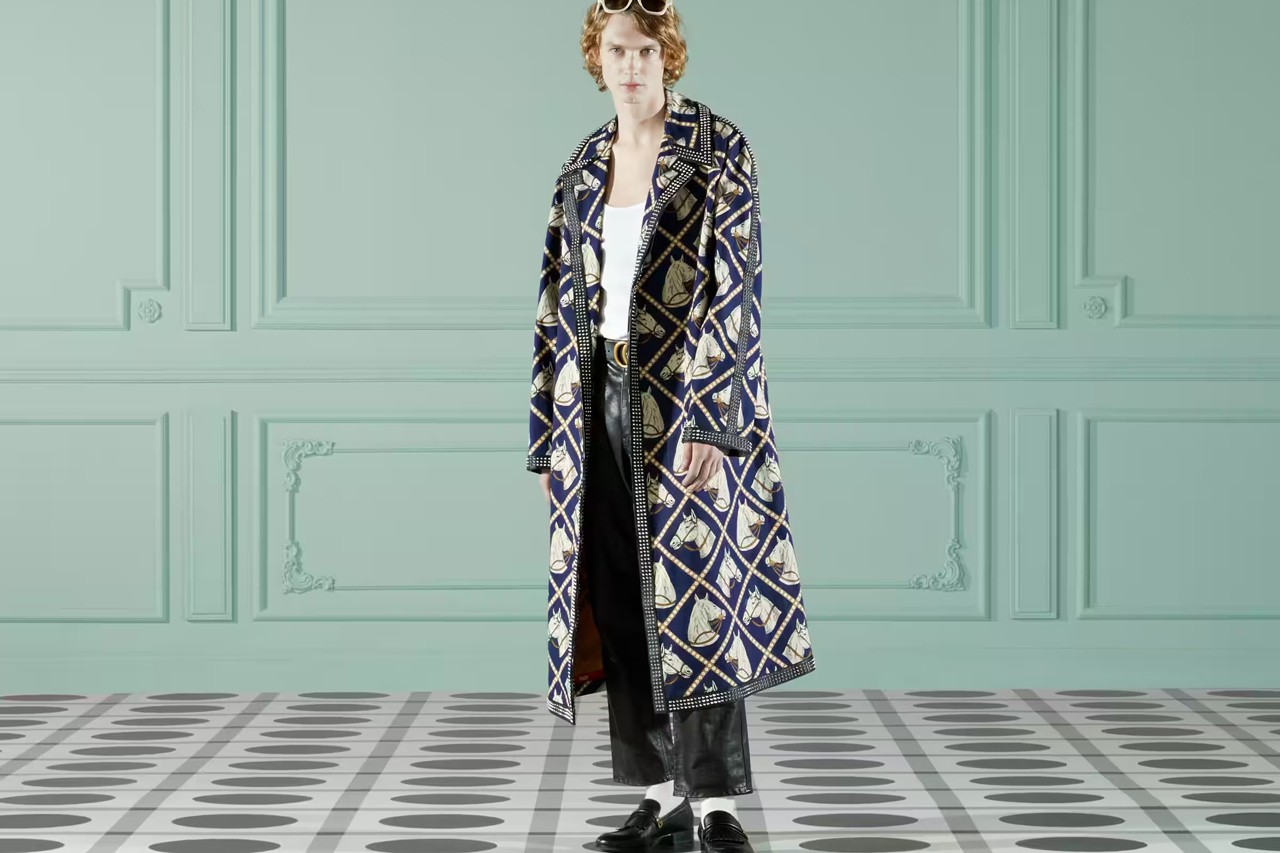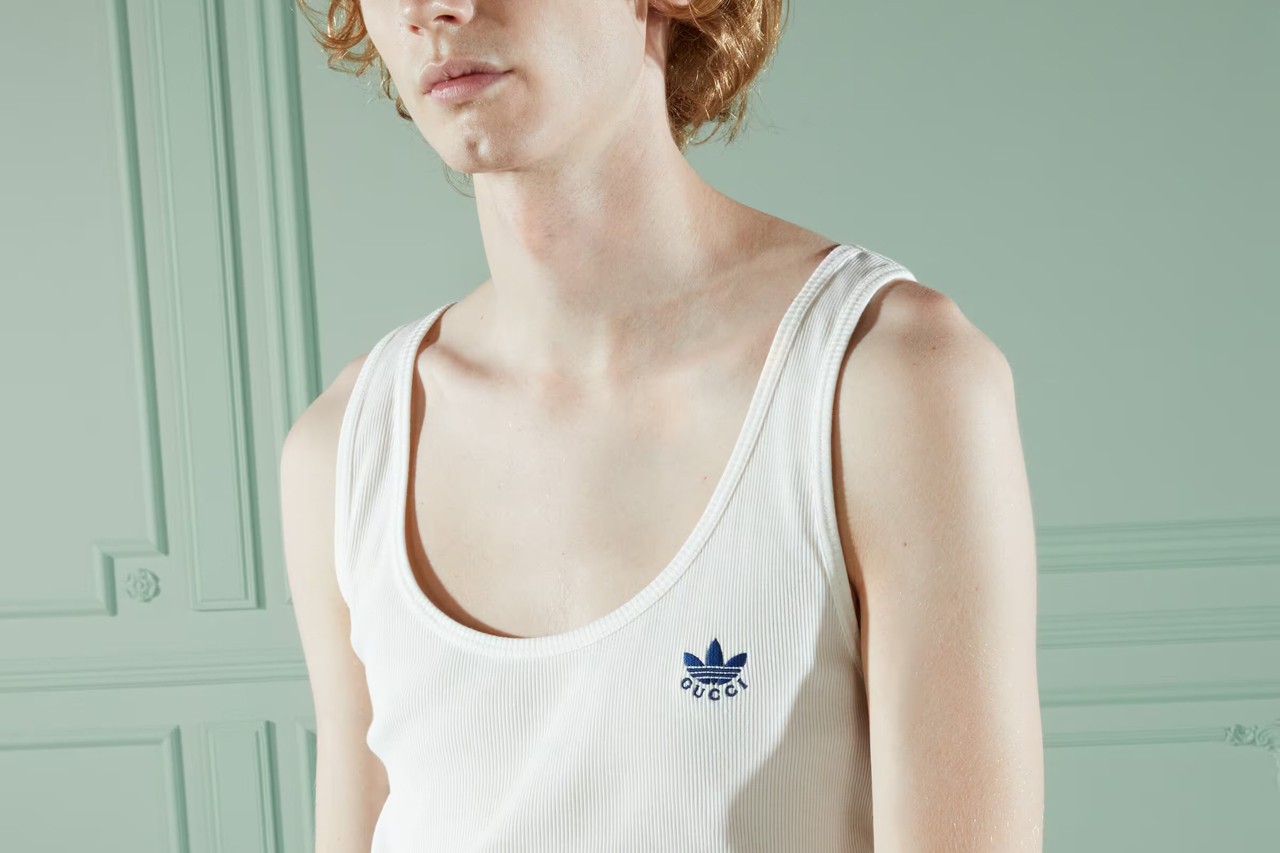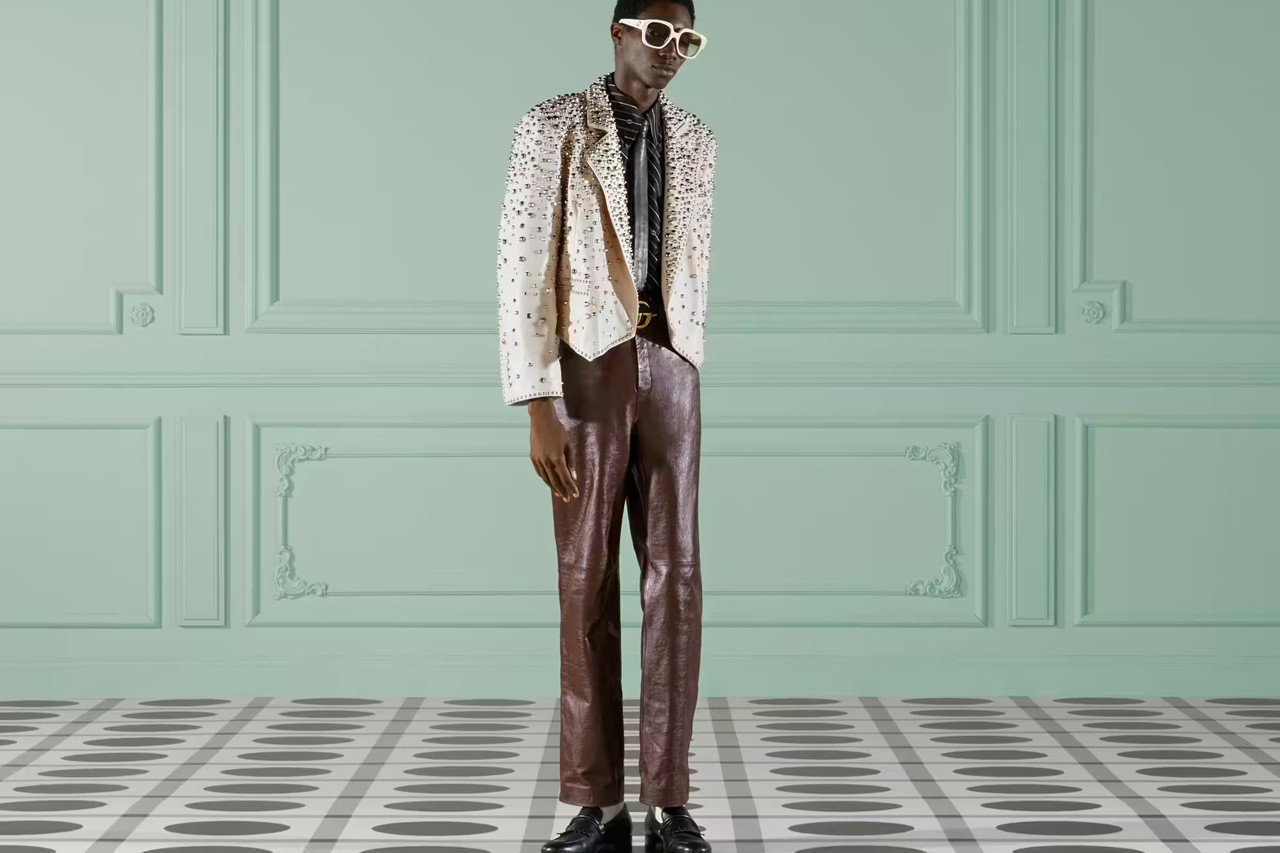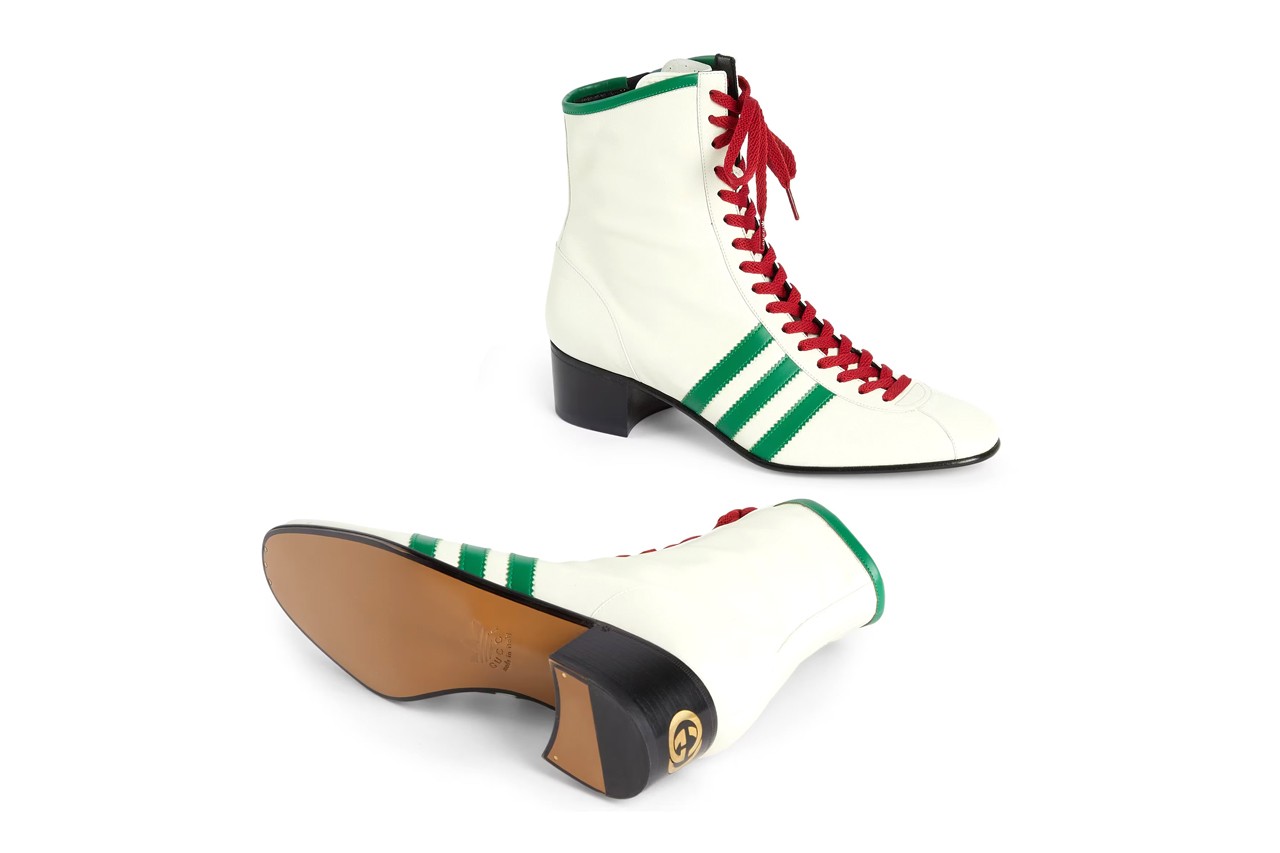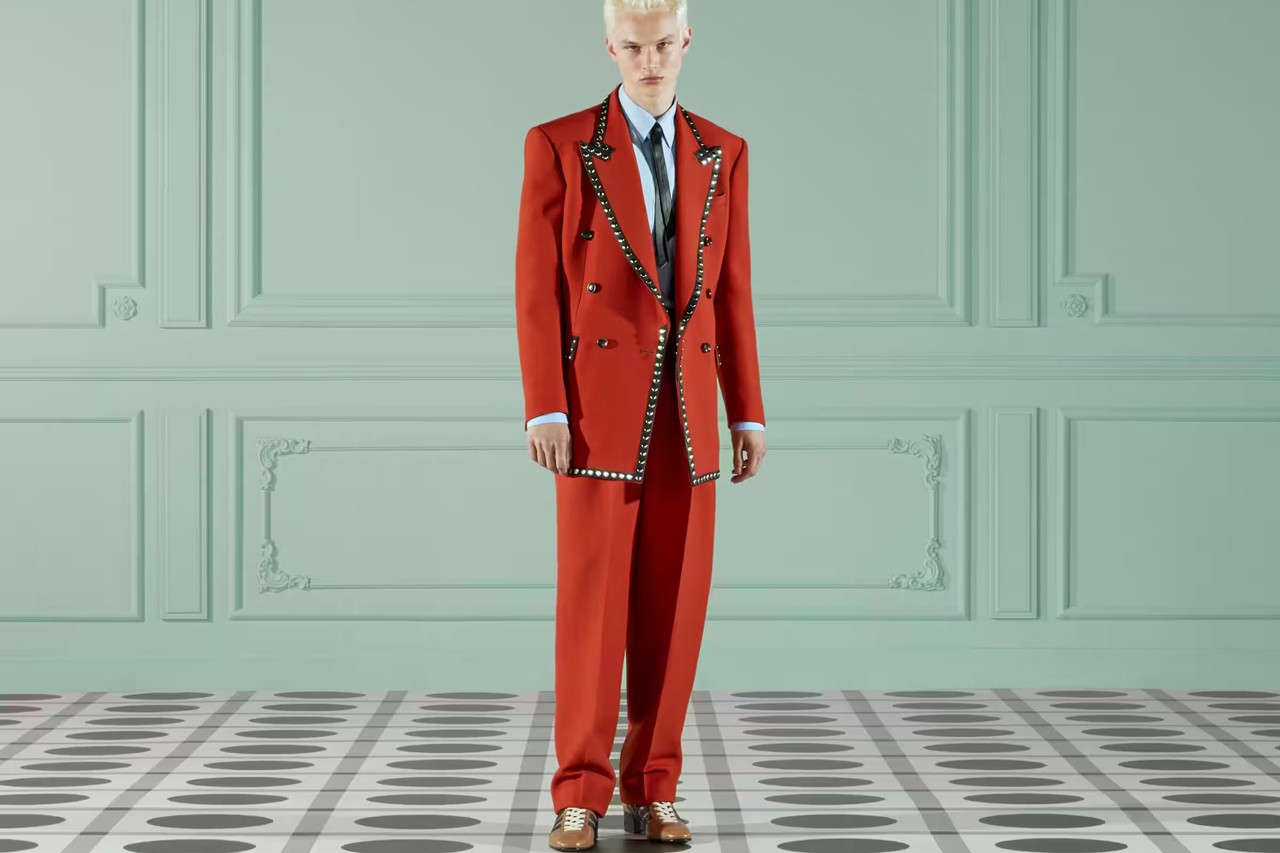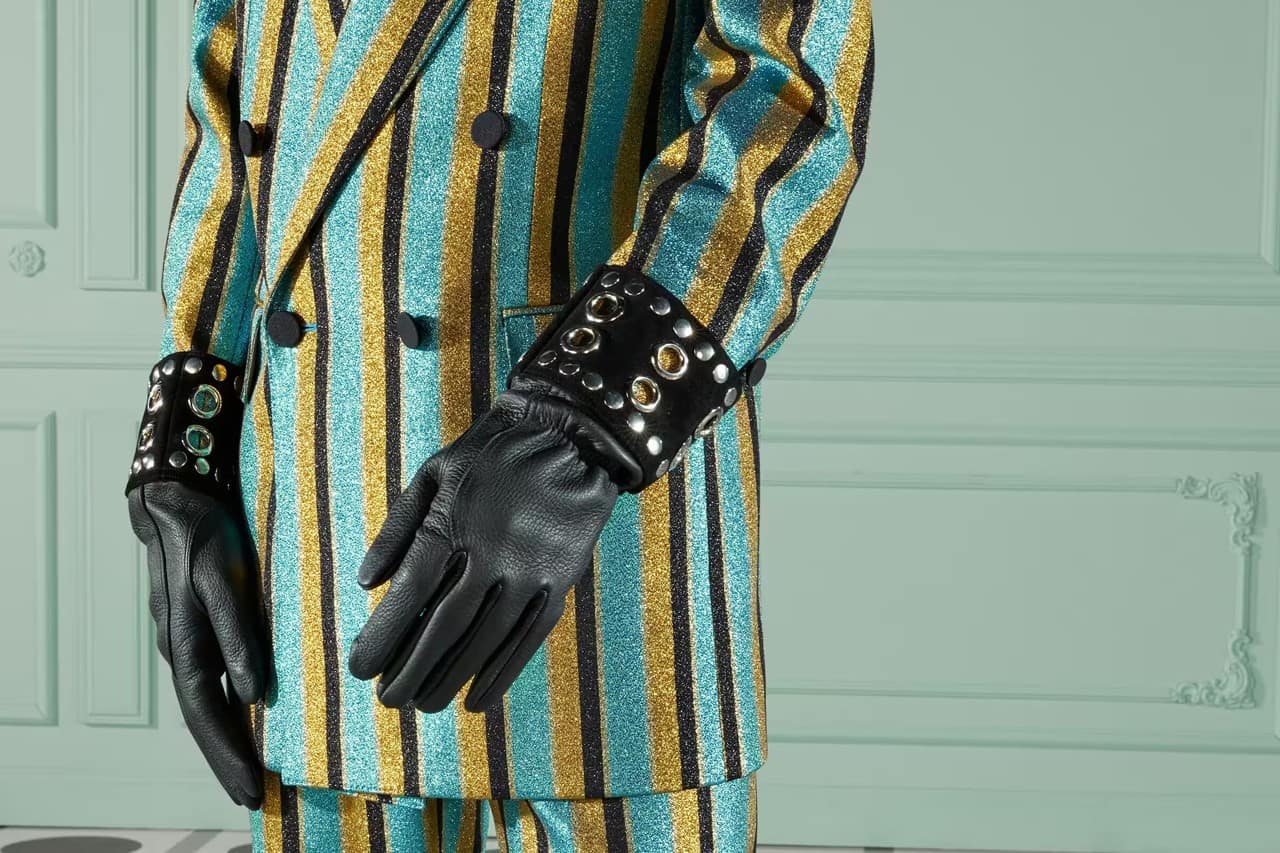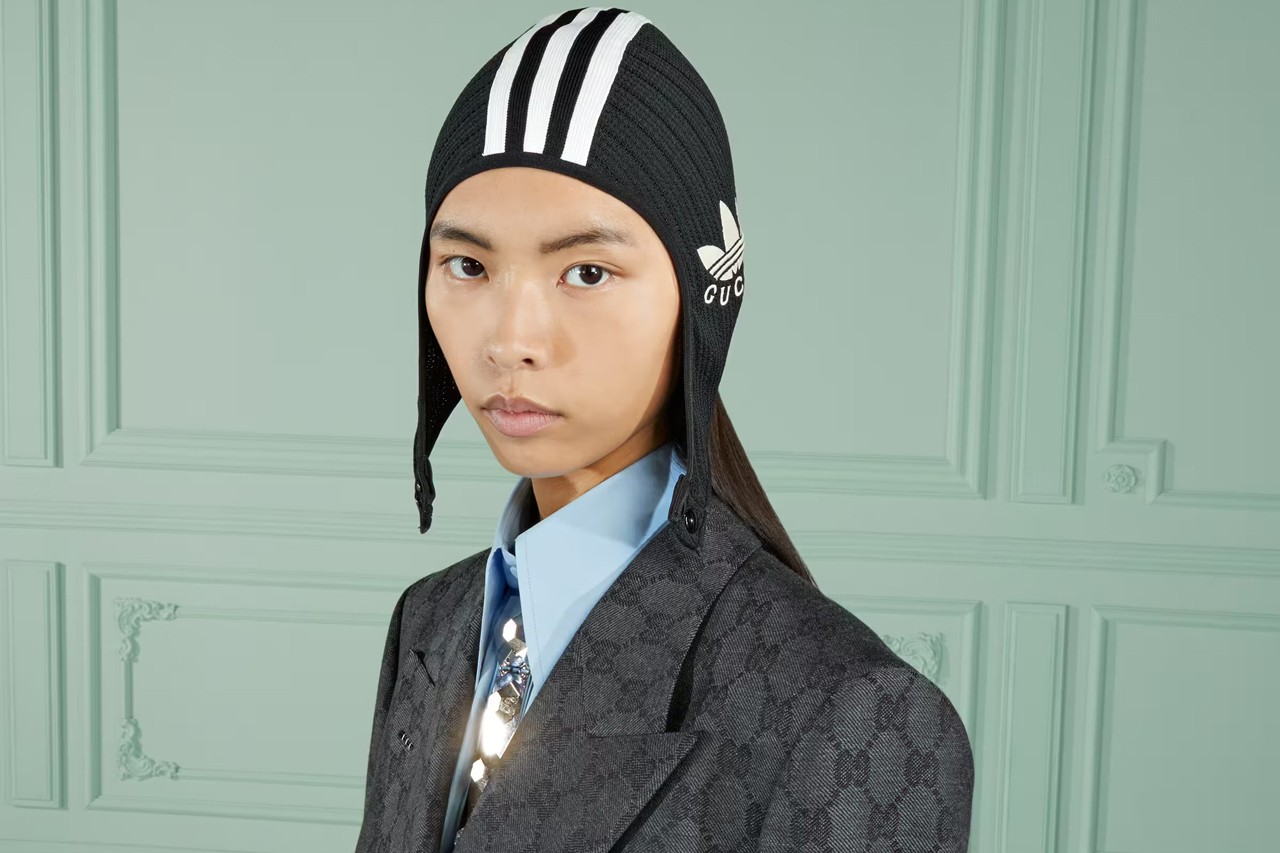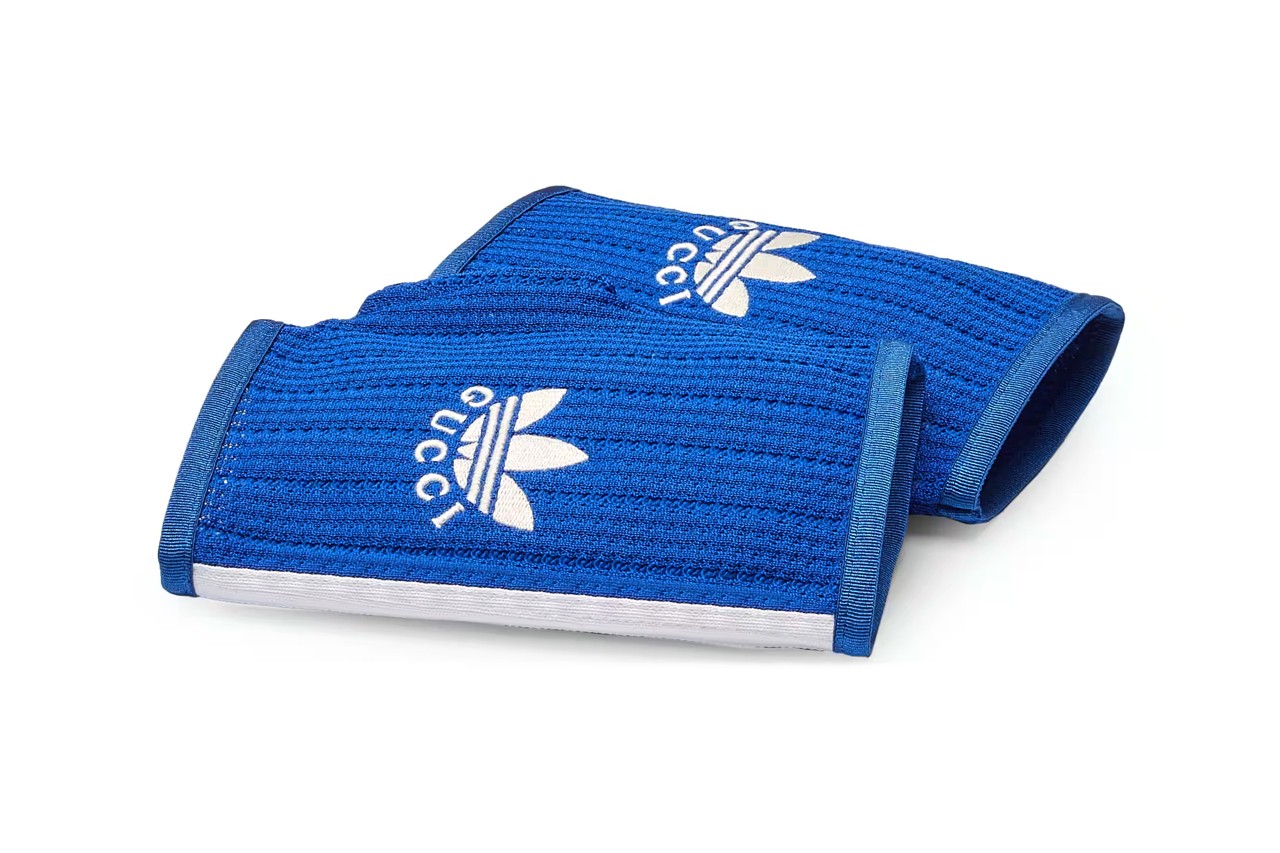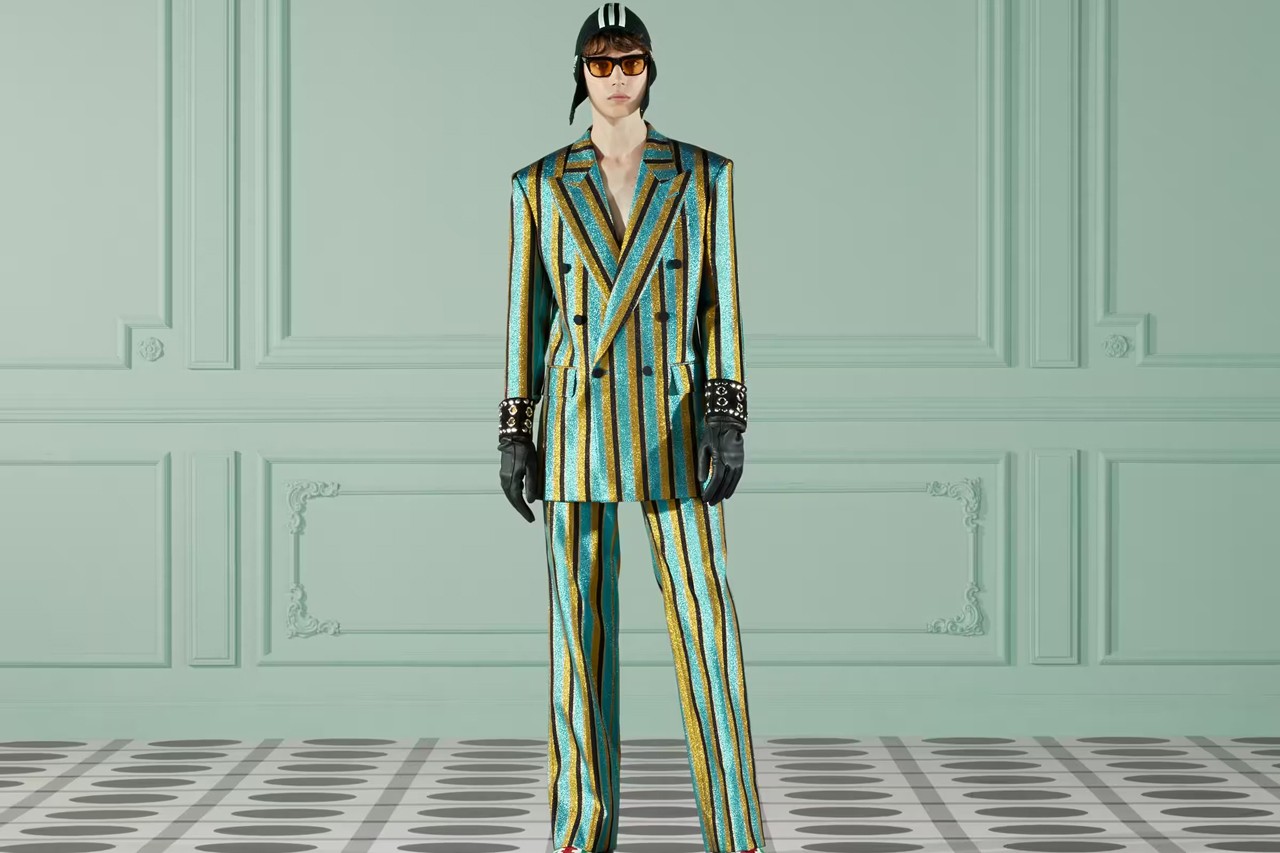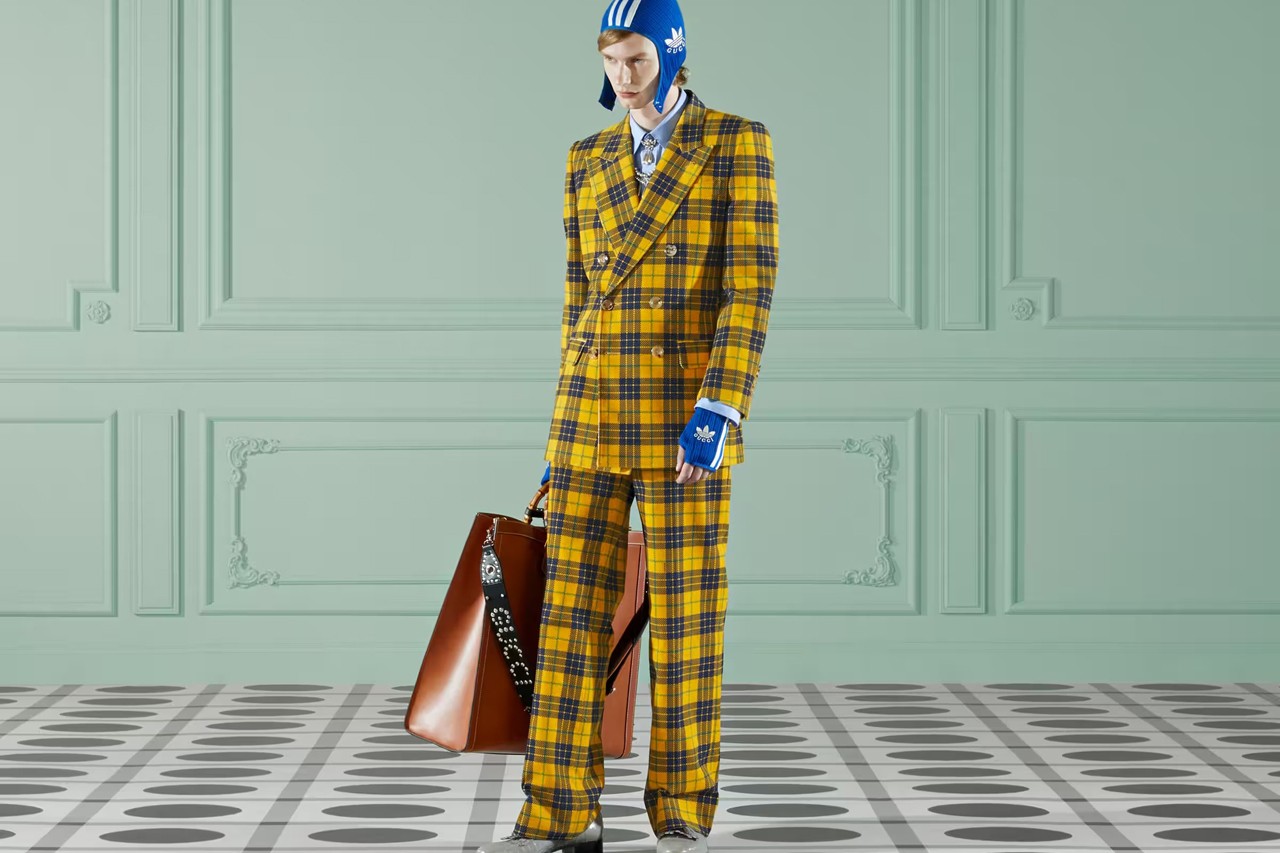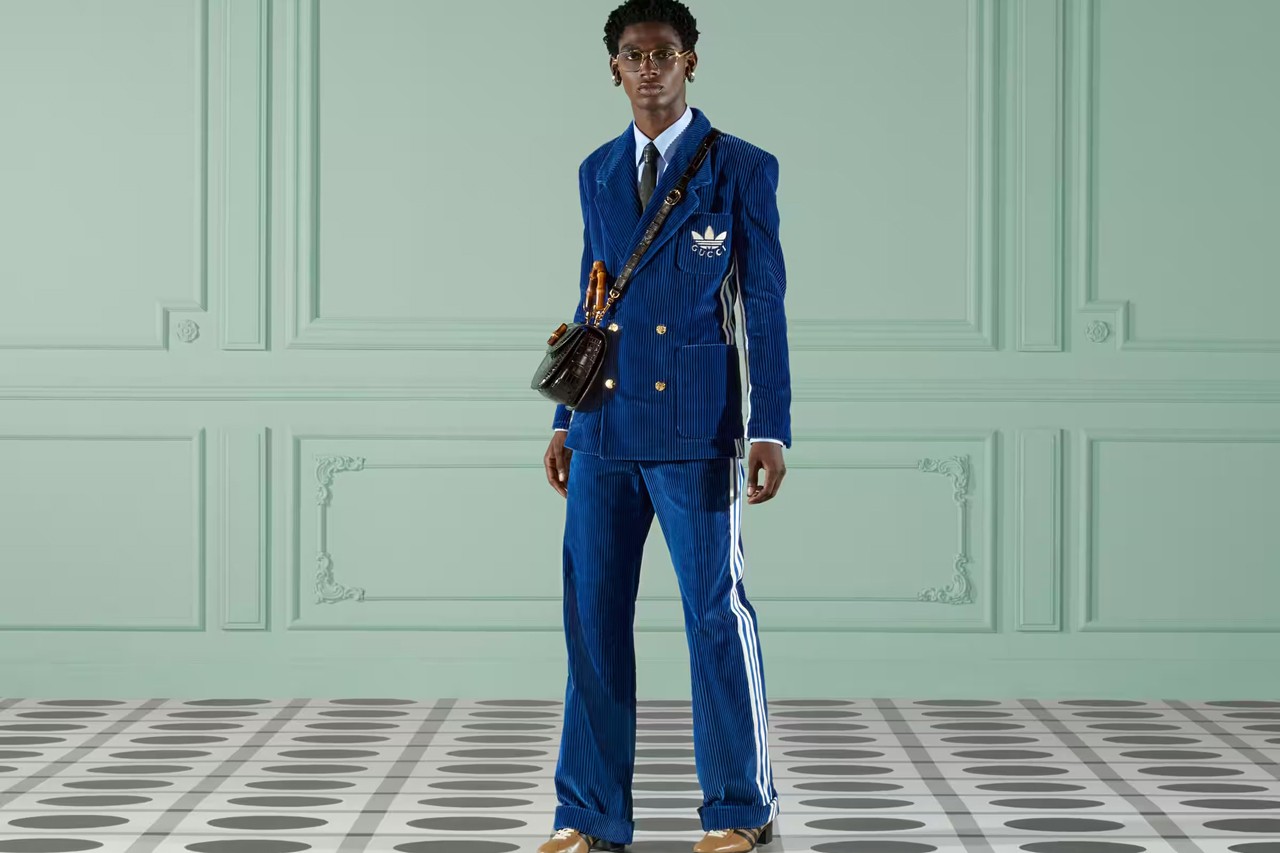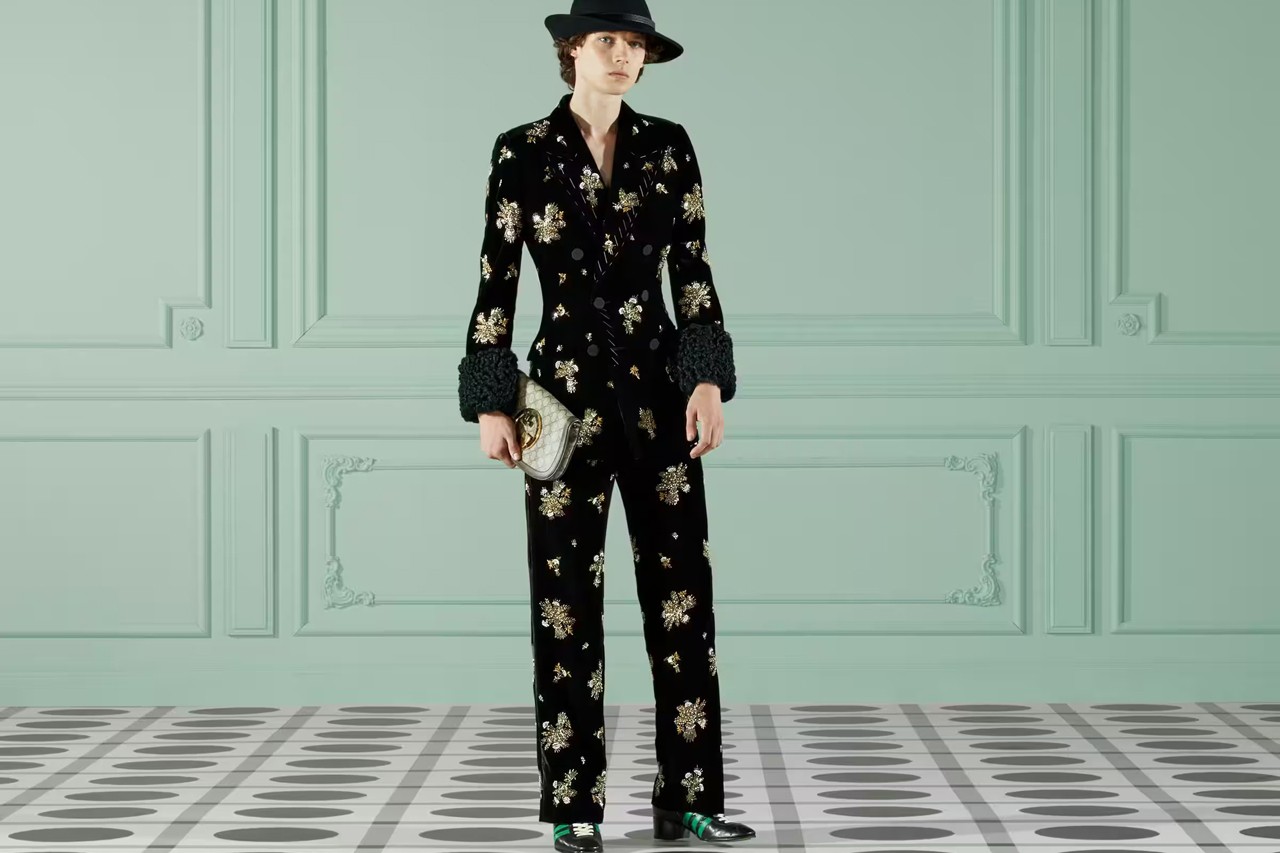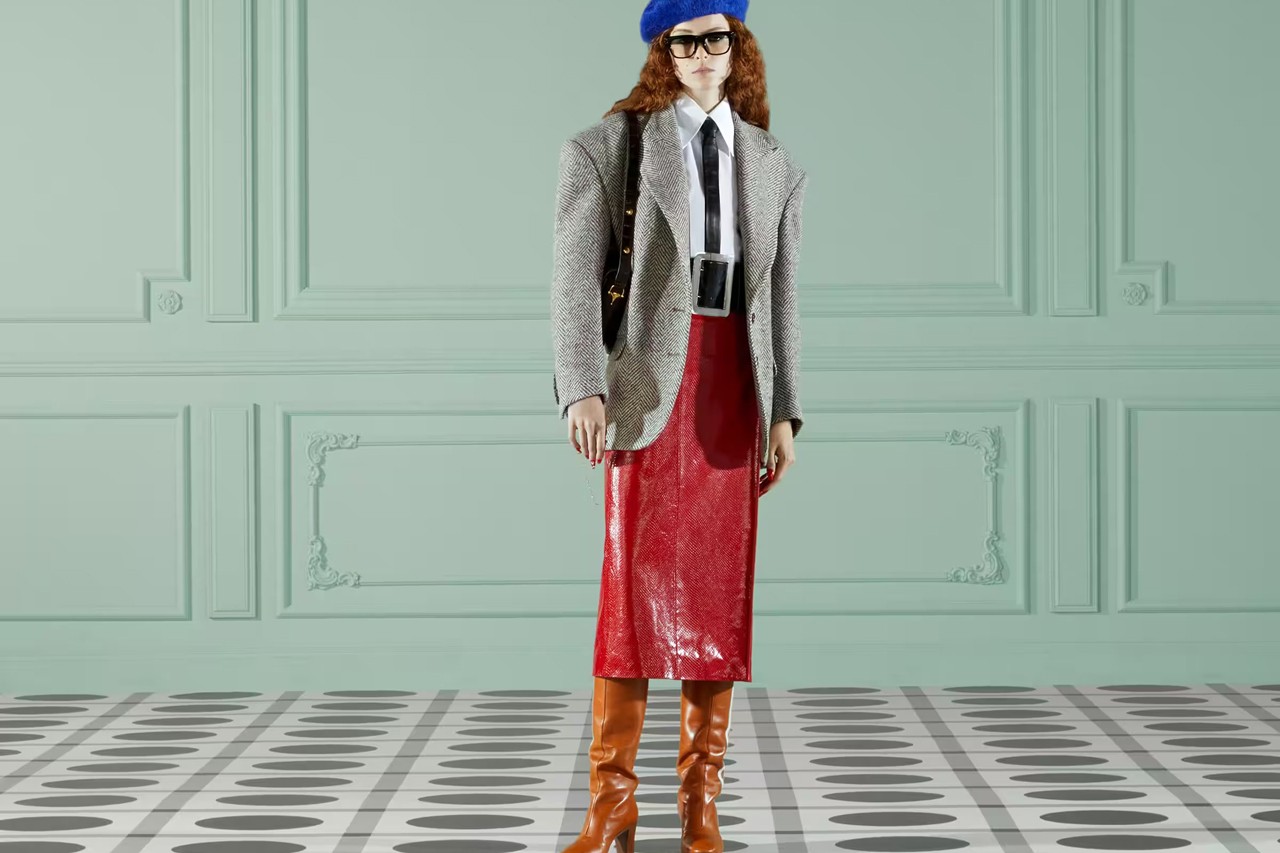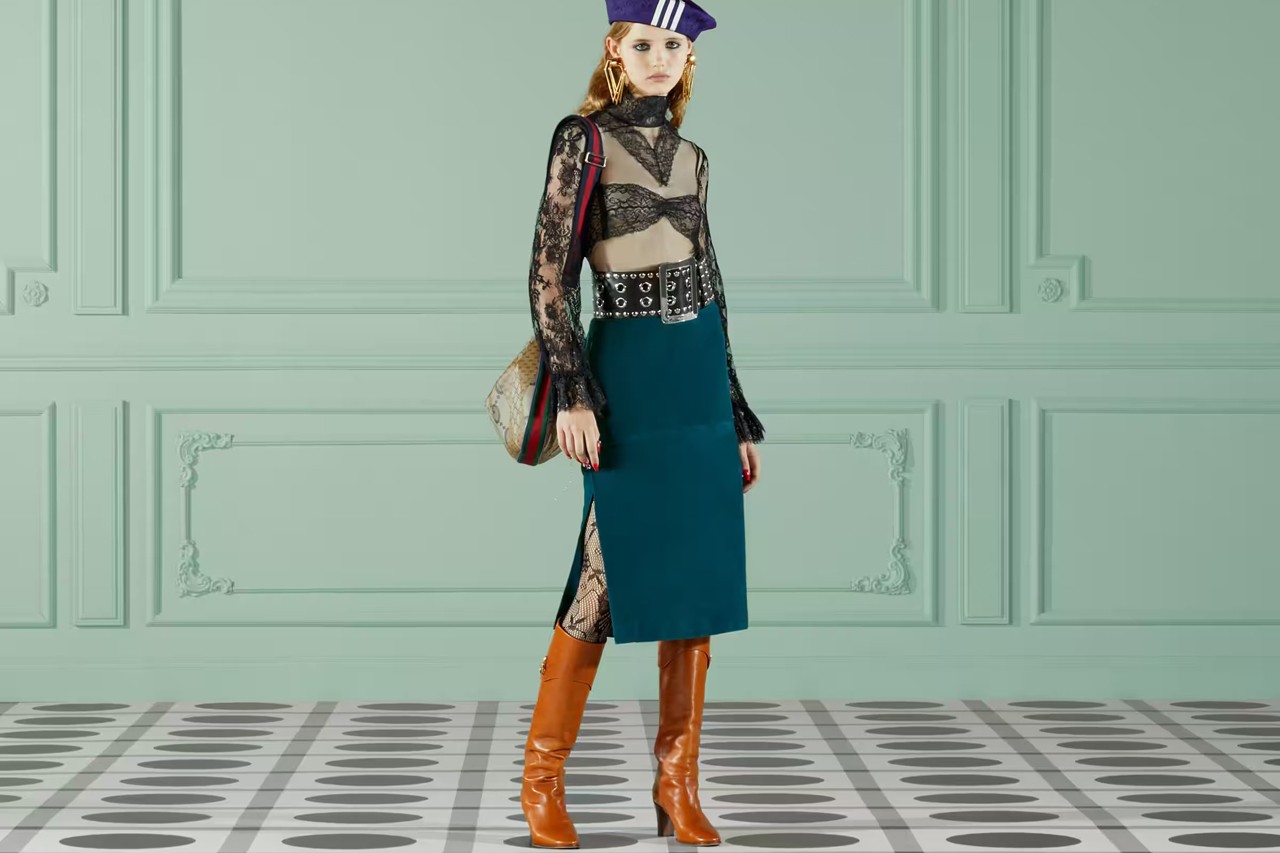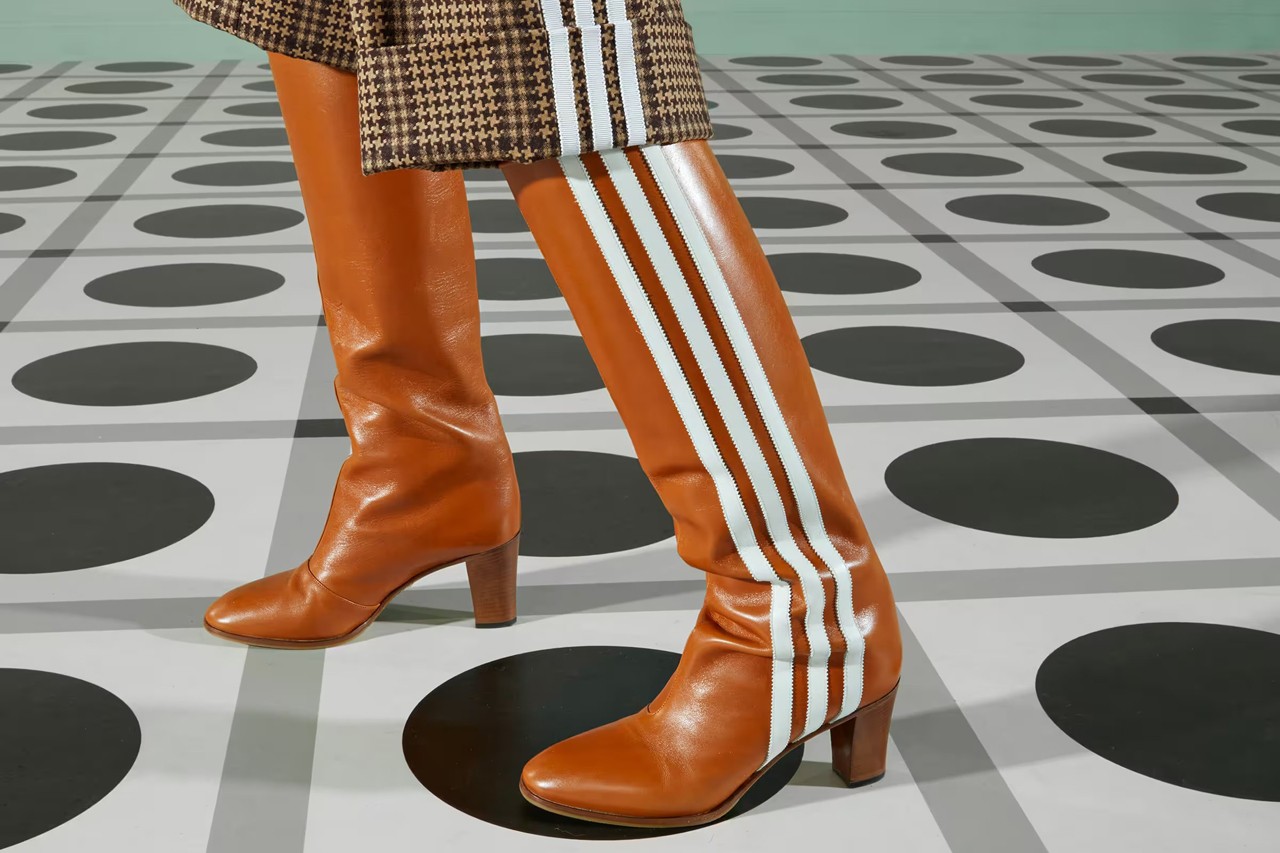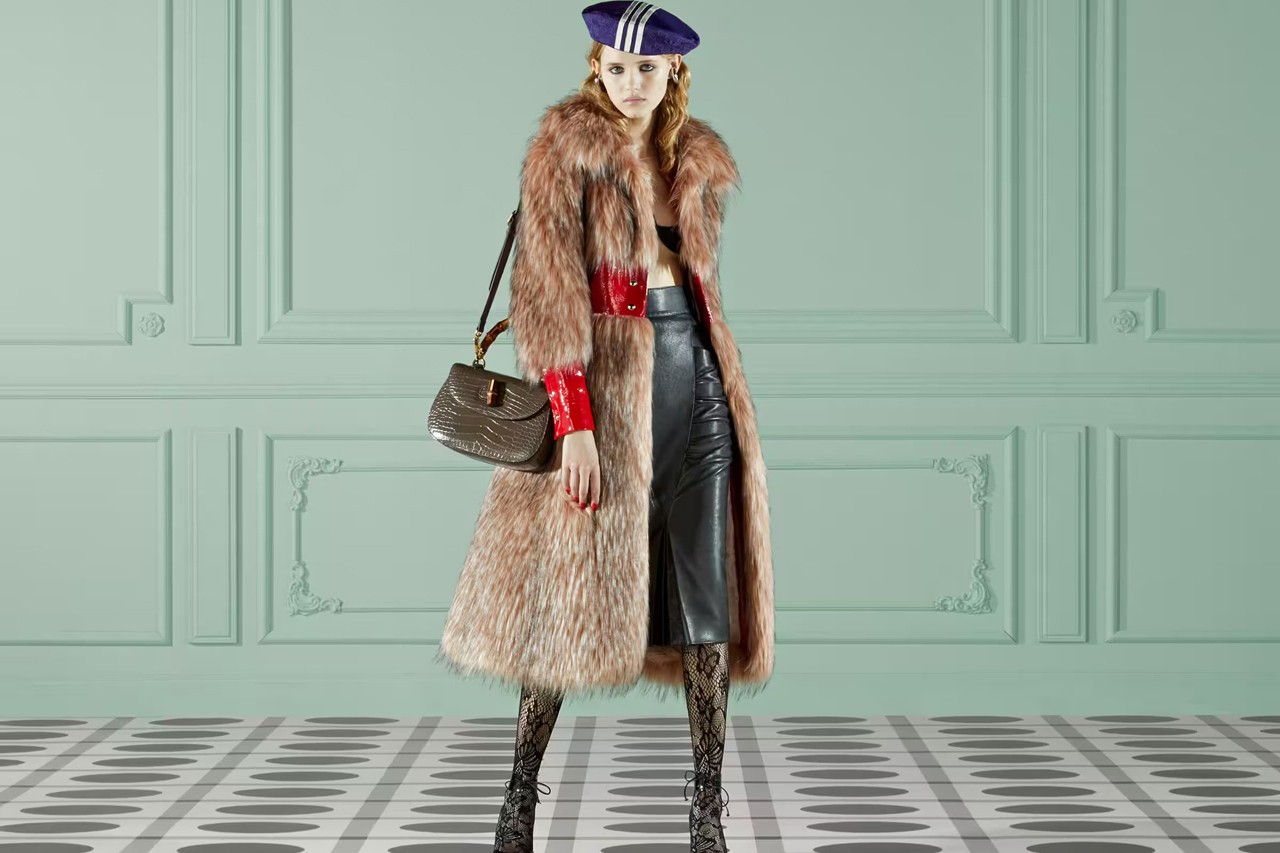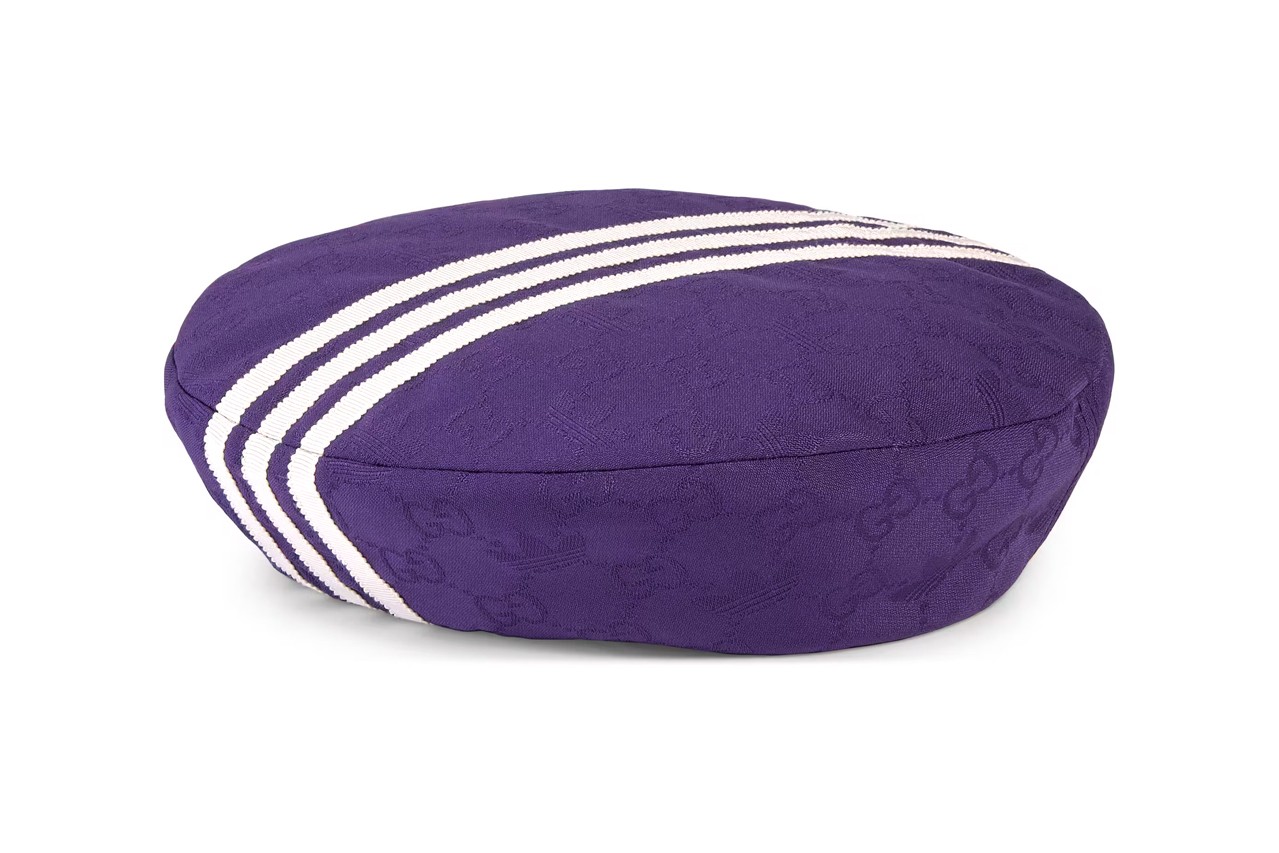 The Exquisite Gucci Campaign, the fashion house's second collaboration with Adidas, debuted during their Fall 2022 showing at Milan Fashion Week. It revealed a fusion of Gucci's iconography and Adidas' iconography in pieces that show tailored tradition merged with sportswear undertones resulting in a series of hybrid looks.
The collection's name, Exquisite Gucci, was taken from Cadavre Exquis, a collaborative drawing approach first used in 1925 by surrealist artists to create unusual and spontaneous drawings. Like the art collaboration, the Exquisite collection saw Adidas' trademark stripes added to suits, pieces sporting the famous trefoil combined with the Gucci logo, and cut-up Adidas sweats elements turned into corset detailing.
Fashion enthusiasts are presented with jogging sets in cream mohair knit paired with a knitted bonnet, a wool and shearling cape with the Adidas stripes and logo, knitted hoods and berets with the Adidas branding, and knit gloves sporting the Adidas x Gucci imprint.
Even the men's boots are on theme, pointed and heeled but have laces and the Three Stripes branding, while a Trefoil coat sports Adidas' signature green and stripes. Completing the Adidas range are formal shoes, black leather driving gloves, knee-high boots and accessories.
The Gucci "Exquisite" collection is available on the Gucci website or in Gucci's boutiques worldwide.