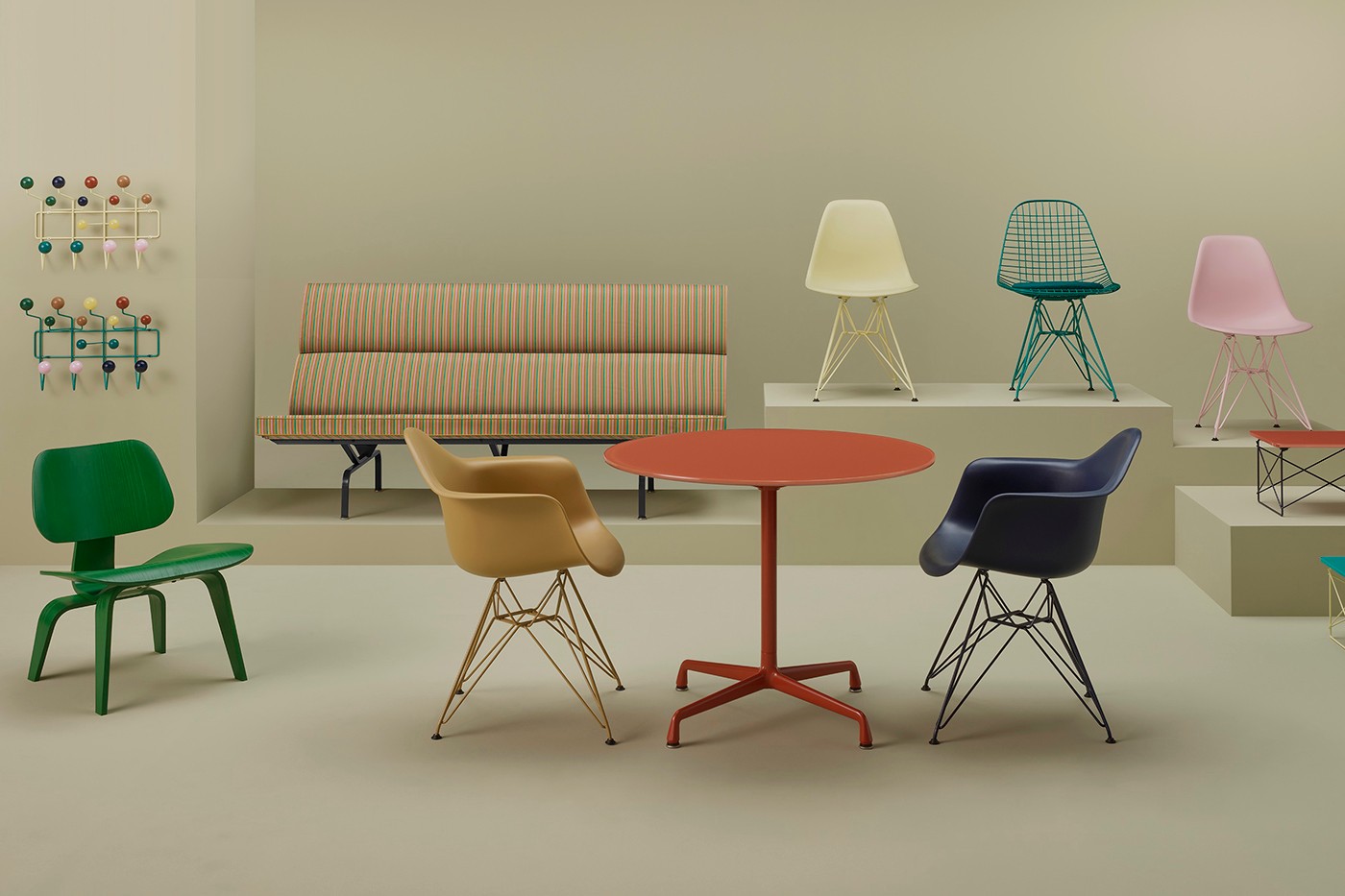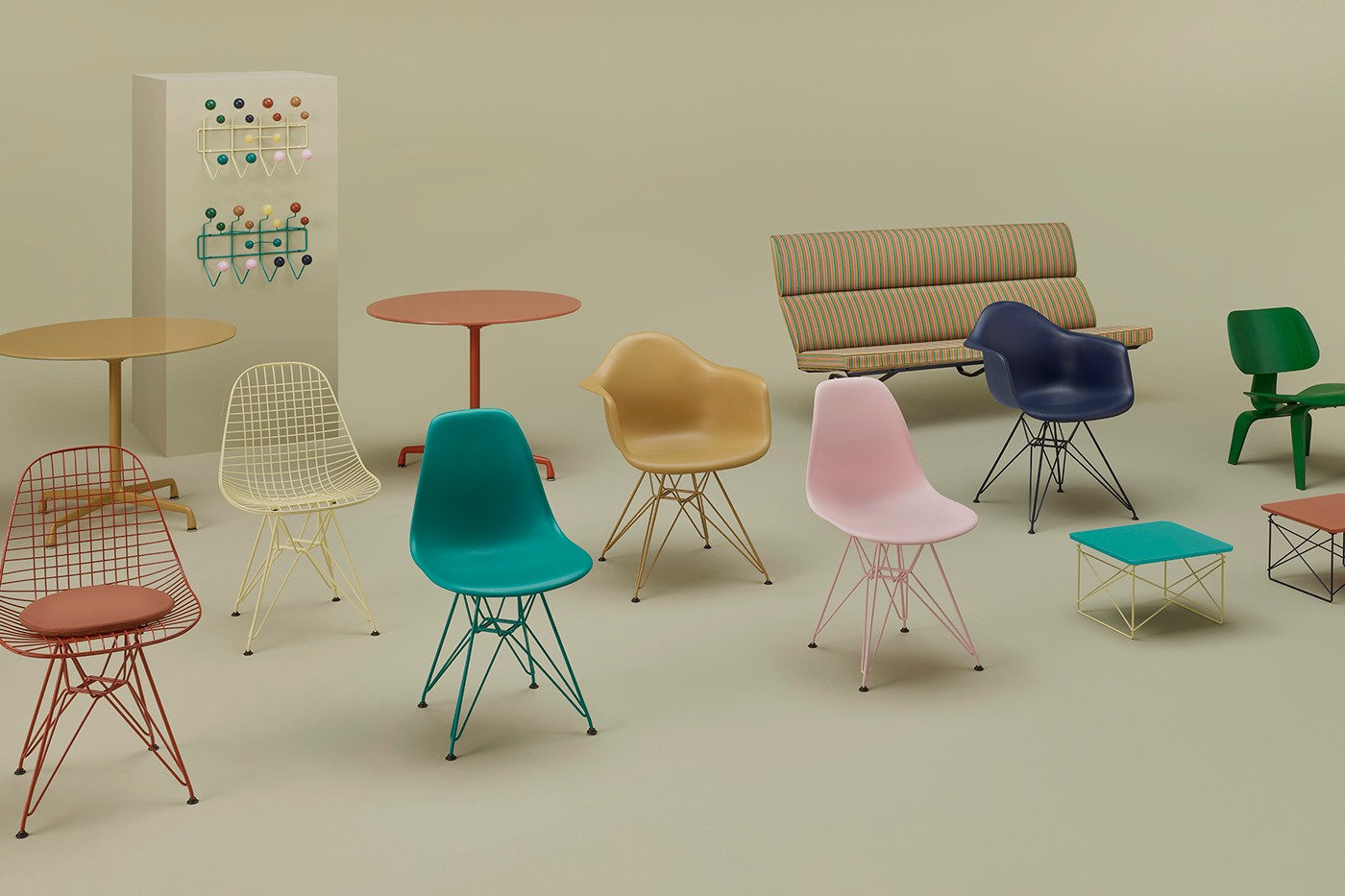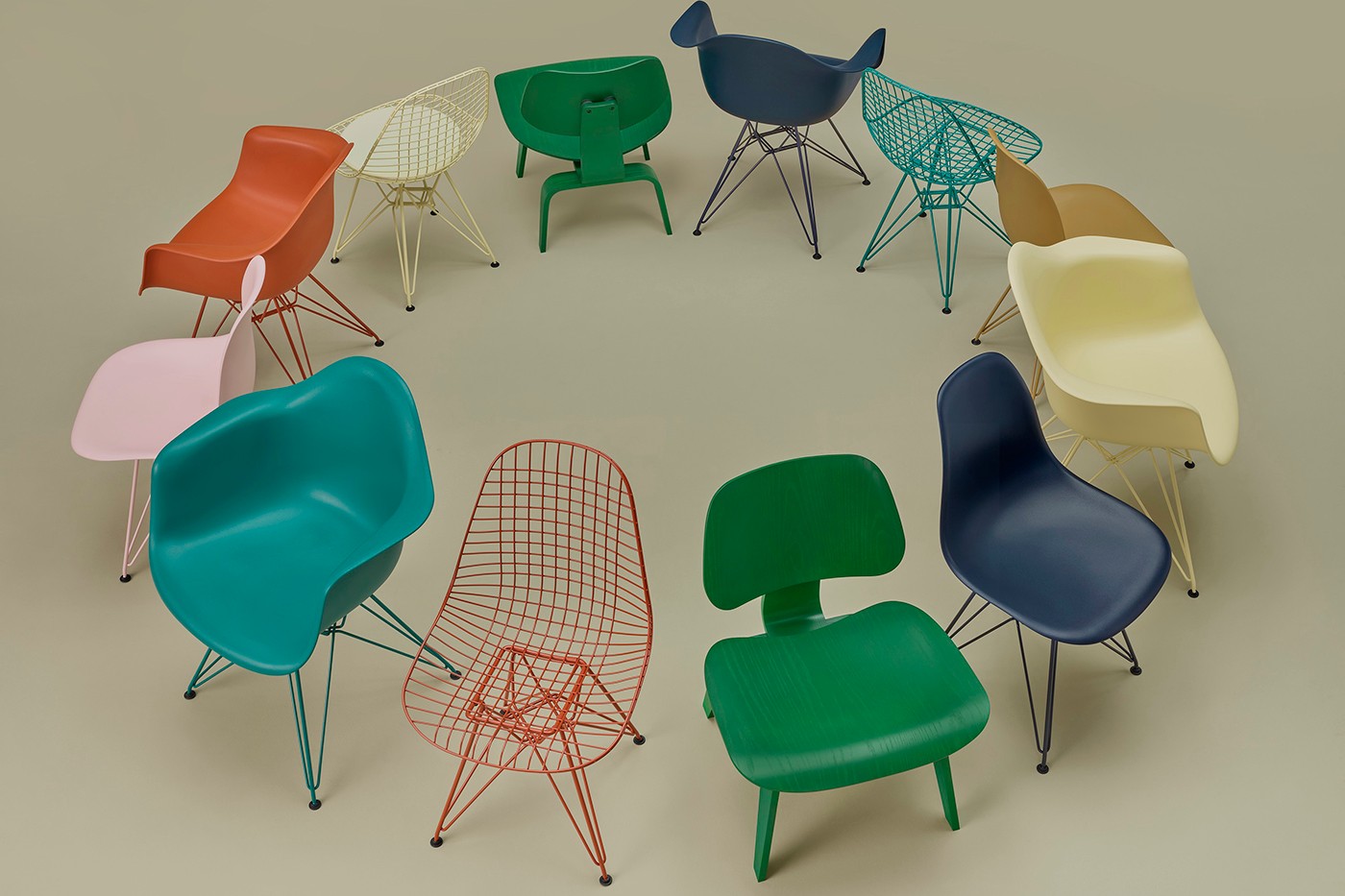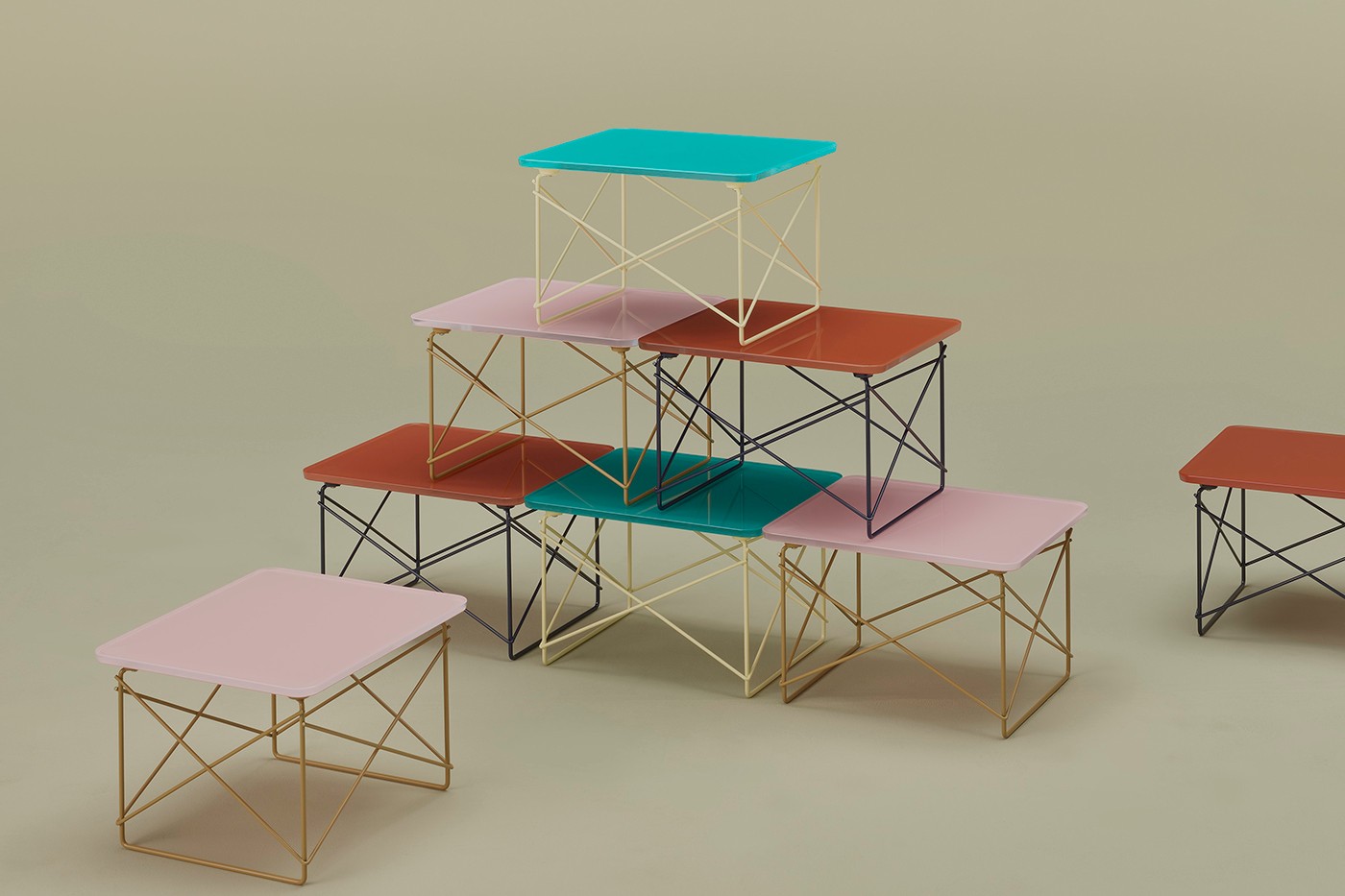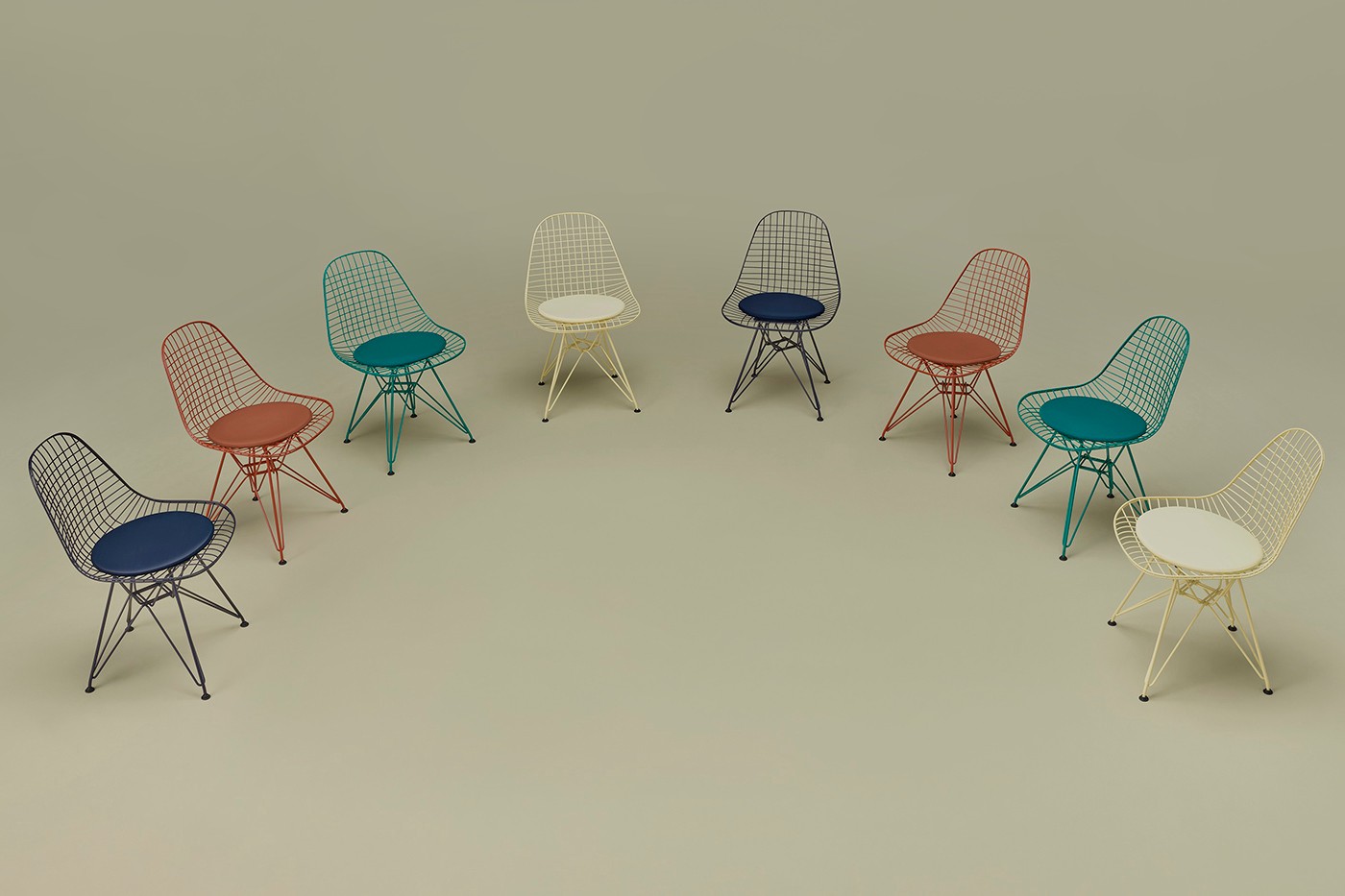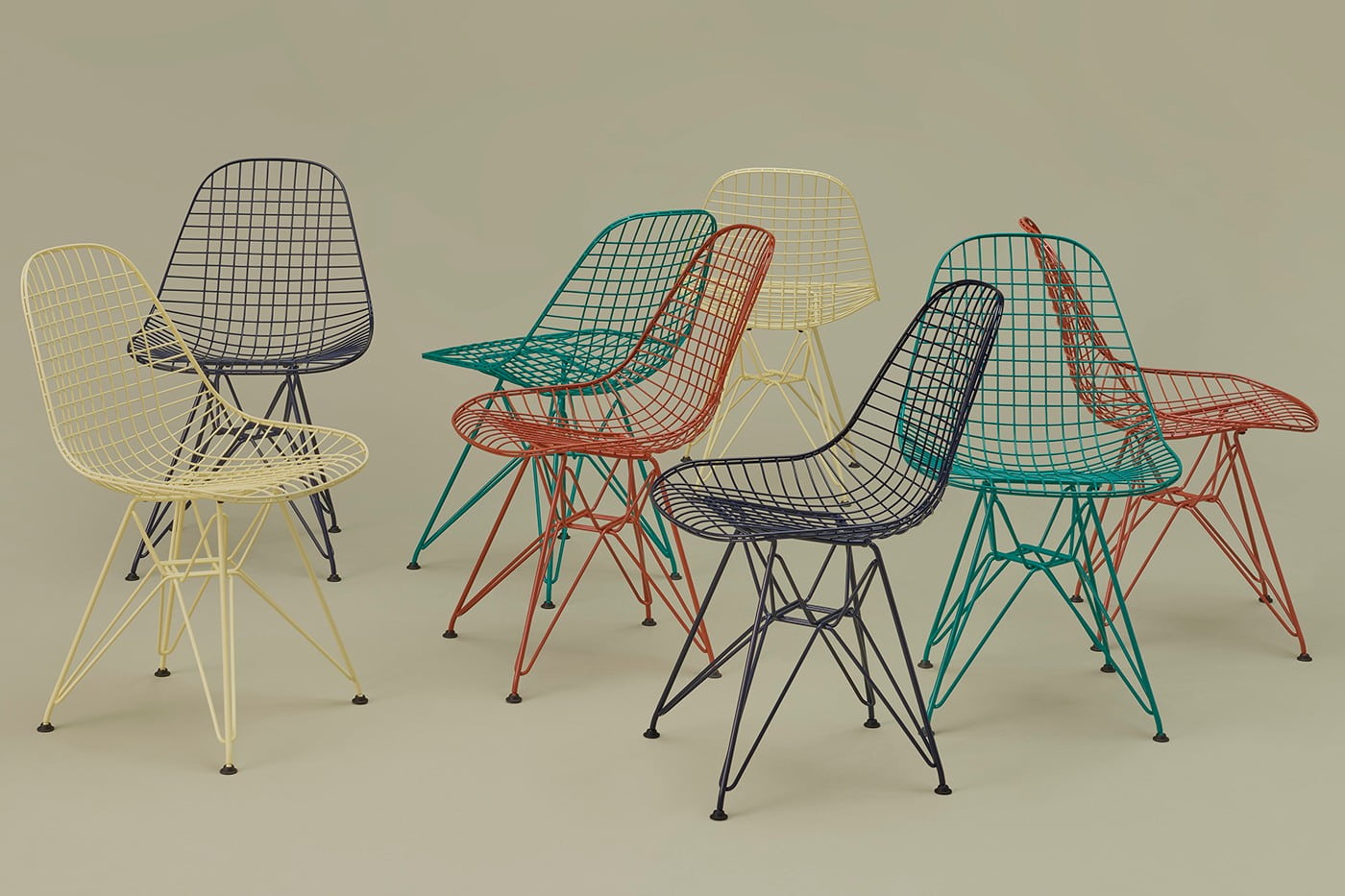 In honor of HAY's 20th anniversary this year, Herman Miller invited the Danish design brand founders Rolf and Mette Hay for a first-of-its-kind collaboration to update and reinterpret eight iconic mid-century Eames pieces. The result is a color-centric take on the classics that not only feature new shades, but updated materials as well.
The Herman Miller x HAY collection contains five pieces that get all new shades: the Eames Molded Plastic Chair (both with and without arms), the Wire Chair, Wire Base Low Table, the Universal Base Round Table, and Hang It All Coat Rack. The new colors are developed by Mette Hay, namely Toffee, Iron Red, Indigo, Mint Green, Powder Pink, and Powder Yellow.
The Eames collection also includes three special edition pieces. The Eames Compact Sofa comes in a 1955 out-of-production textile colorway by Alexander Girard, recreated faithfully for the piece, the Molded Plywood Chair reinvented in emerald green, and HAY's version of the Eames Molded Plastic Chair made from 100% post-industrial recycled plastic.
All eight pieces of the new Herman Miller x HAY collection are available across North America, South America, Asia, Australia, and Africa. Prices range from $345 for the Eames Hang-It-All to $6,500 for the Eames Compact Sofa.
Scroll through our gallery above for a closer look.