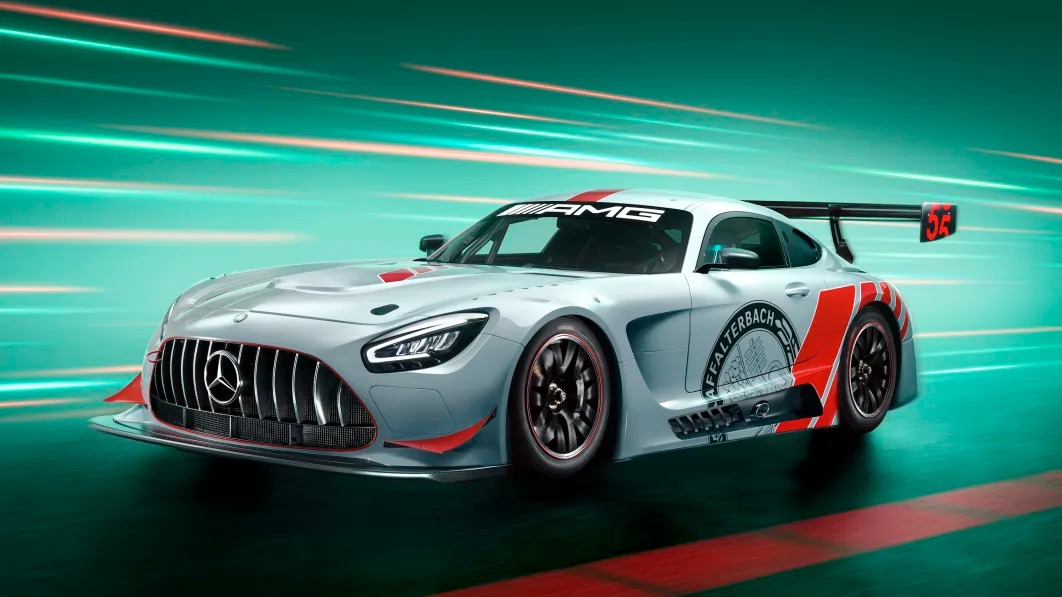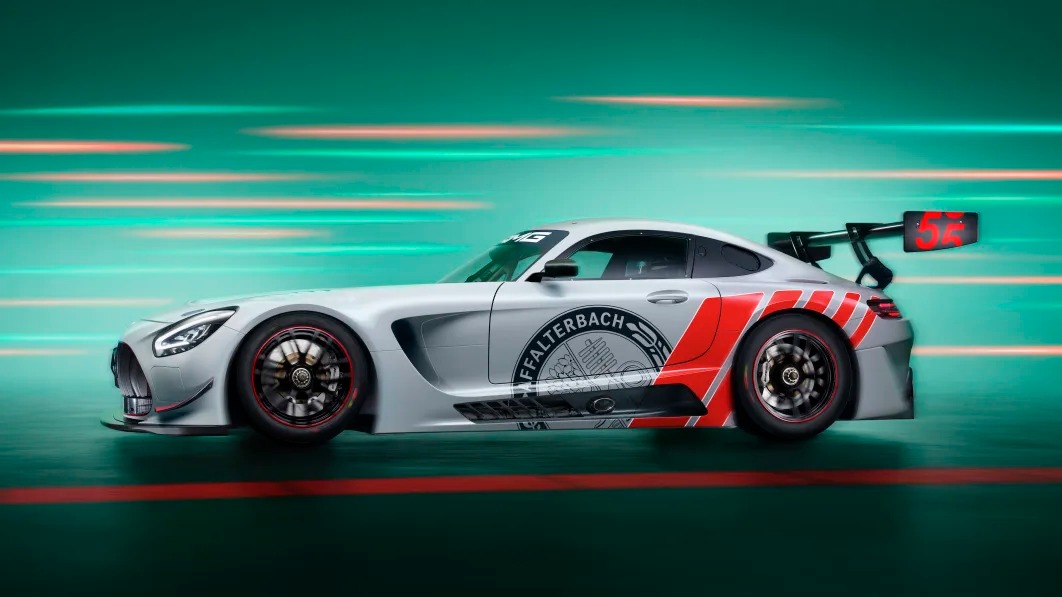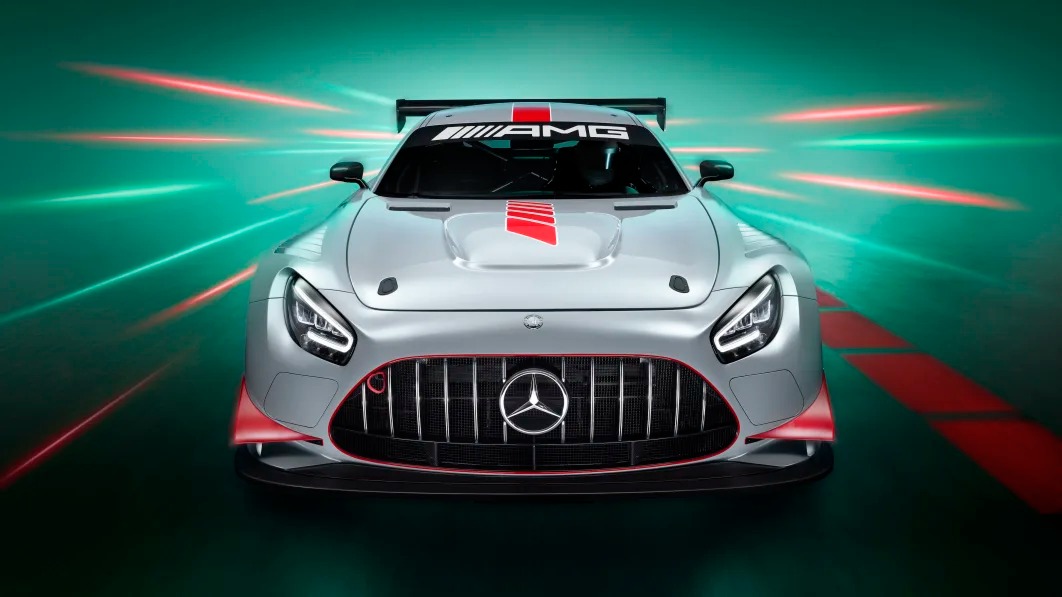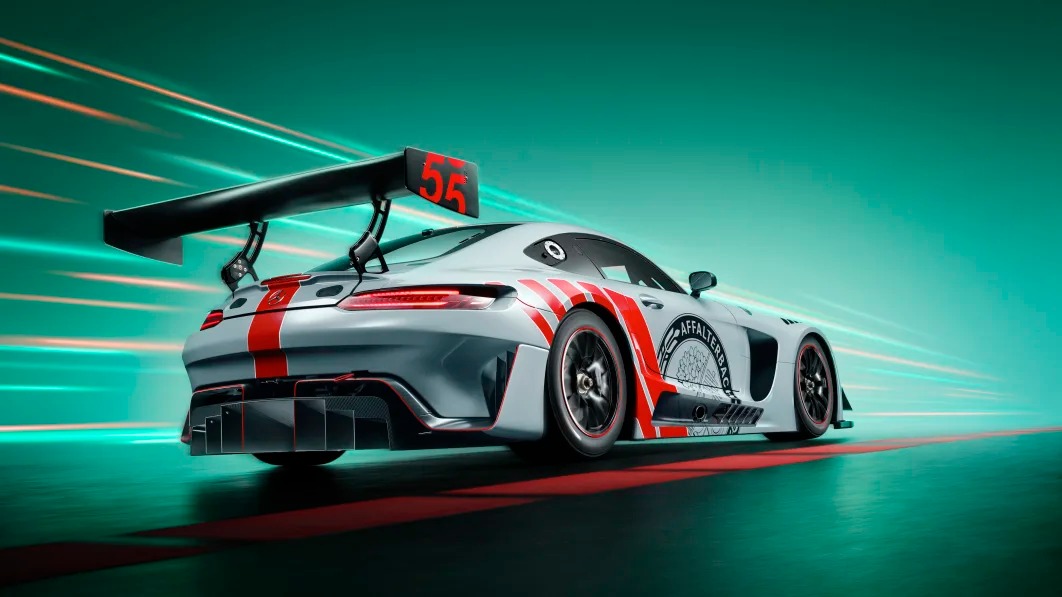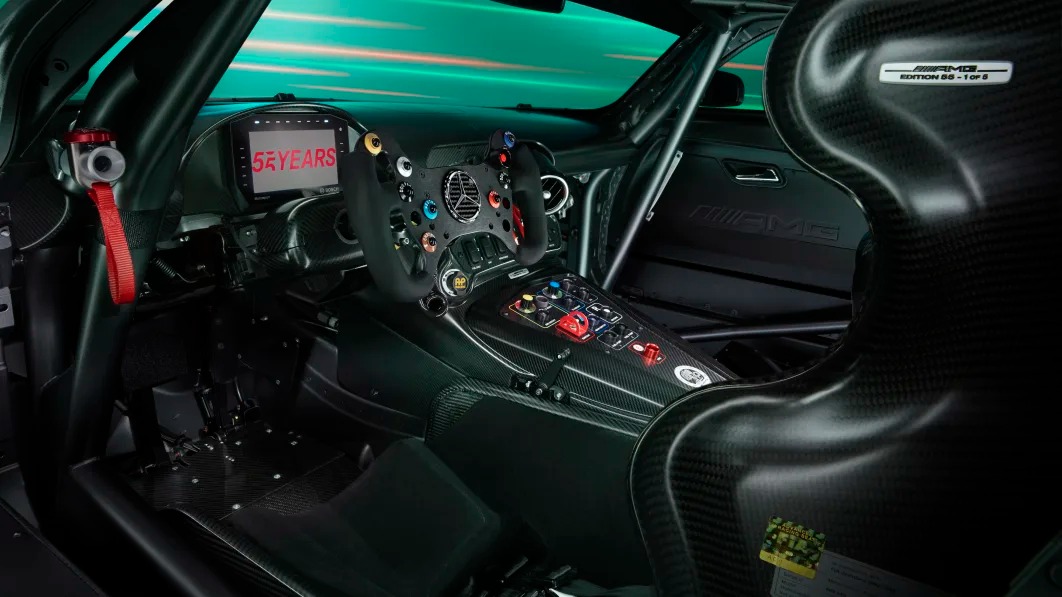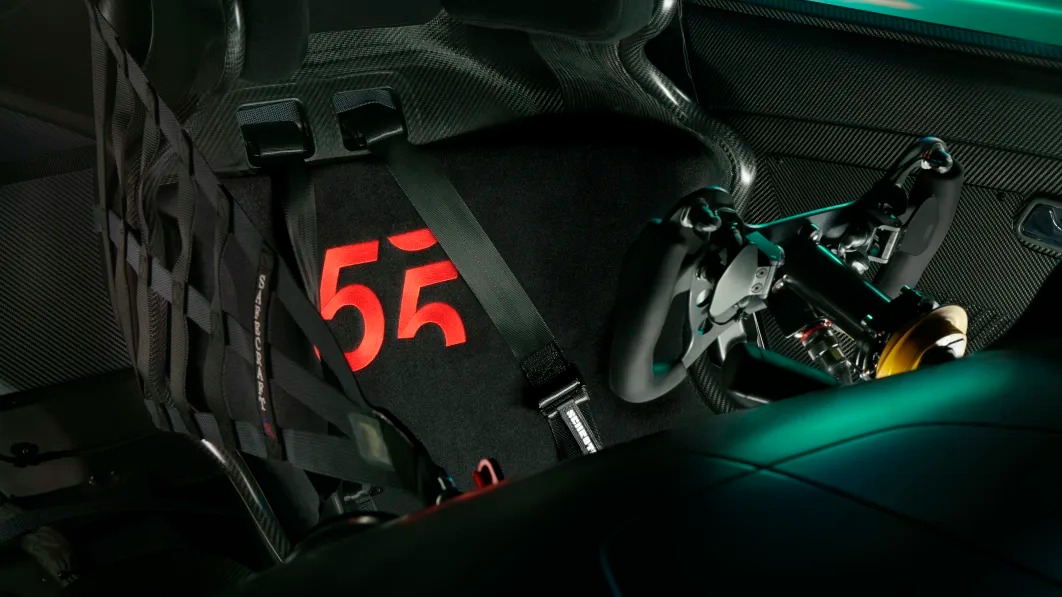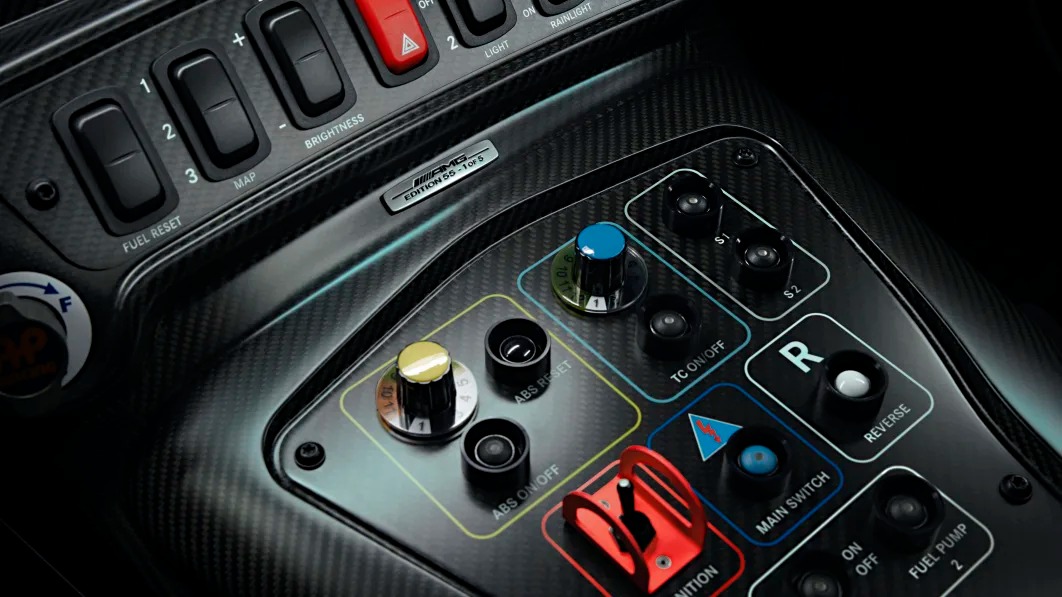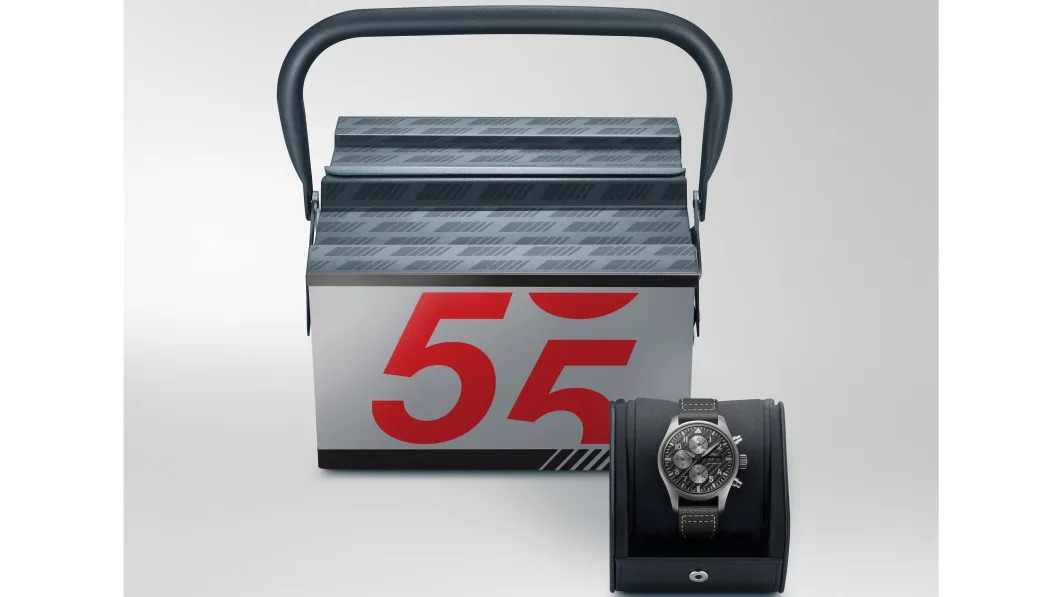 The Mercedes-AMG GT3 Edition 55 is a limited-edition powerhouse marking the German manufacturer's 55th anniversary celebration. With only five Edition 55 race cars being made, Mercedes-AMG's performance division delivers a few new features that help set it apart from the standard AMG GT GT3 racer.
First, this car isn't FIA homologated. The FIA's homologation rules have specific technical requirements that a car needs to meet to compete in a regulated racing class on an even playing field. These regulations don't apply to the GT3 Edition 55 though. Free from any engine, weight, or aerodynamic restrictions, Mercedes-AMG delivers some serious fun. .
The GT3's 6.3-liter V-8 was already a brute, but the Edition 55 now delivers a blazing 650 hp, about 100 more than the homologated version. It's also deafening with Mercedes-AMG outfitting it with a special silencer-free performance Inconel exhaust, ensuring everyone hears the boosted horsepower.
Inside, the Edition 55 has a host of features. Much of the interior is coated in matte Anthracite metallic matte paint, including the roll cage. The stripped-down cabin features carbon-fiber trims, seat belts with silver accents, anniversary symbol embroidered seats and an edition number plaque mounted on the center console and seats. It also comes with an upgraded Bosch-sourced data display unit that starts with a special AMG 55-year anniversary boot screen.
On the exterior, the car comes equipped with front and rear diffusers, louvers, side skirts and a huge rear wing sporting the 55-year anniversary logo. The car sports a unique Alpine gray coat by Manufaktur, red accents, a matte carbon fiber finish, and the Affalterbach crest emblazoned on the doors.
The GT3 Edition 55 comes with a €625,000 price tag. That's around $624,000 at the current rates and includes a special edition IWC Schaffhausen watch engraved with the chassis number of the car on the back of the watch case and a fitted cover with the AMG anniversary logo.
See more of the GT3 Edition 55 in the gallery.