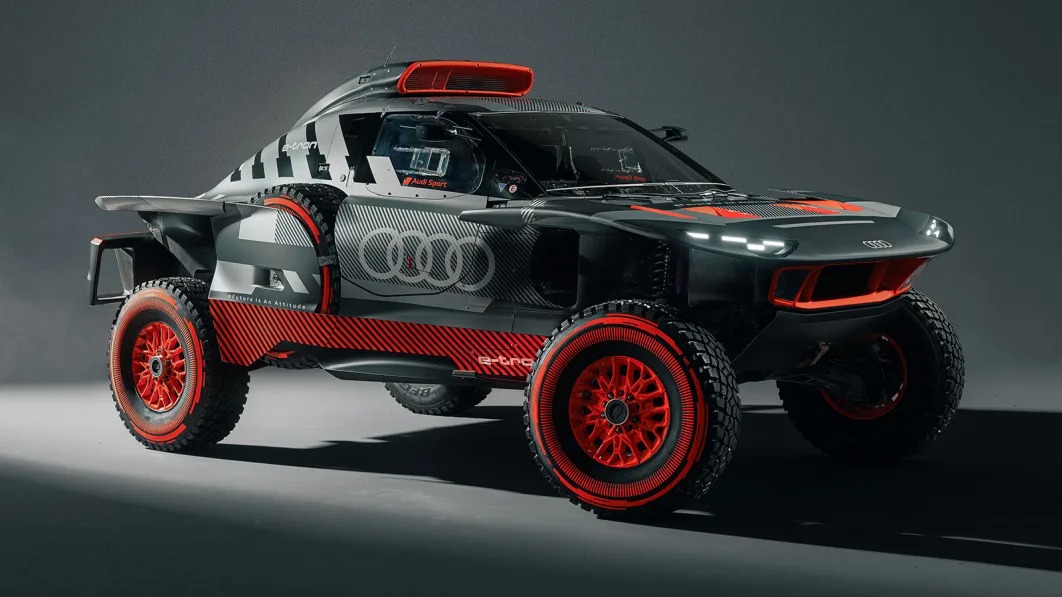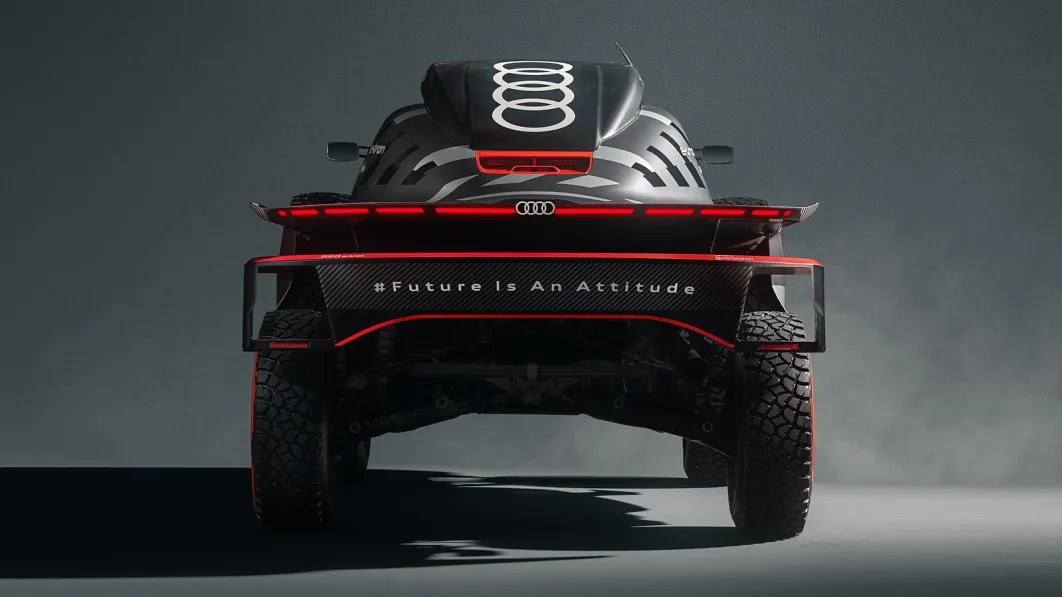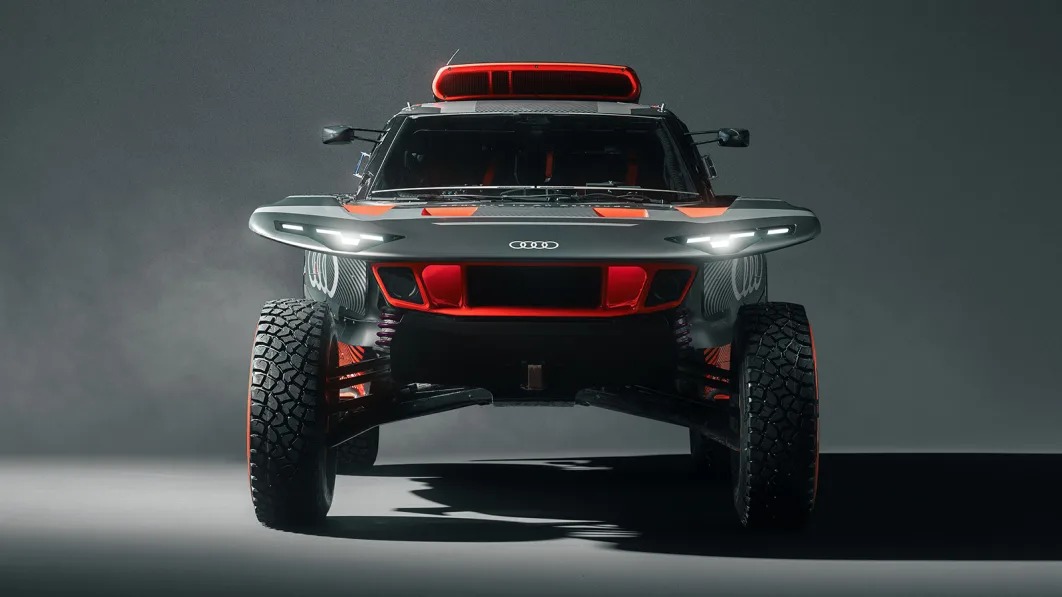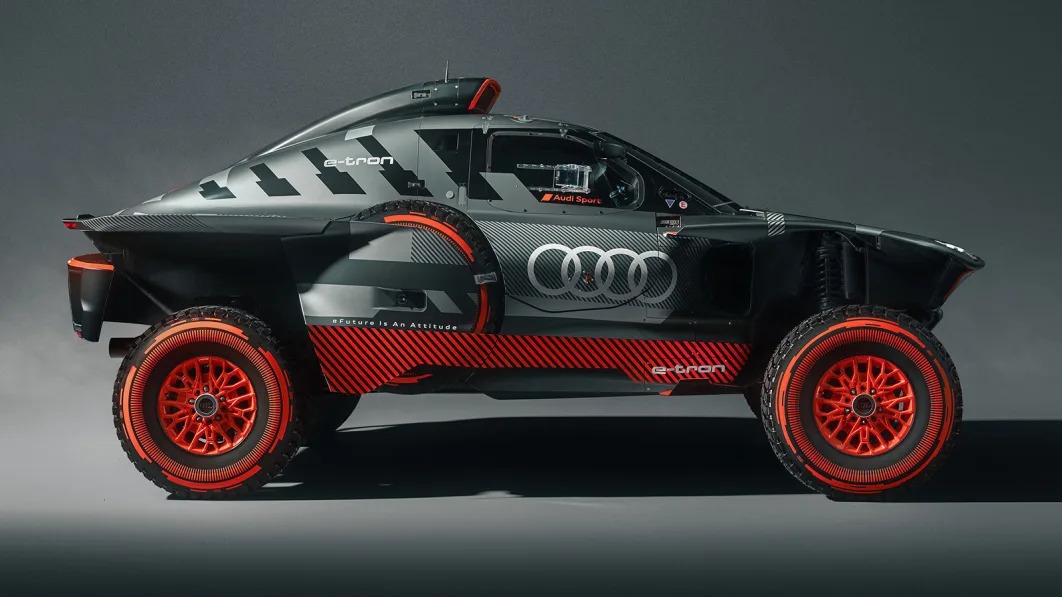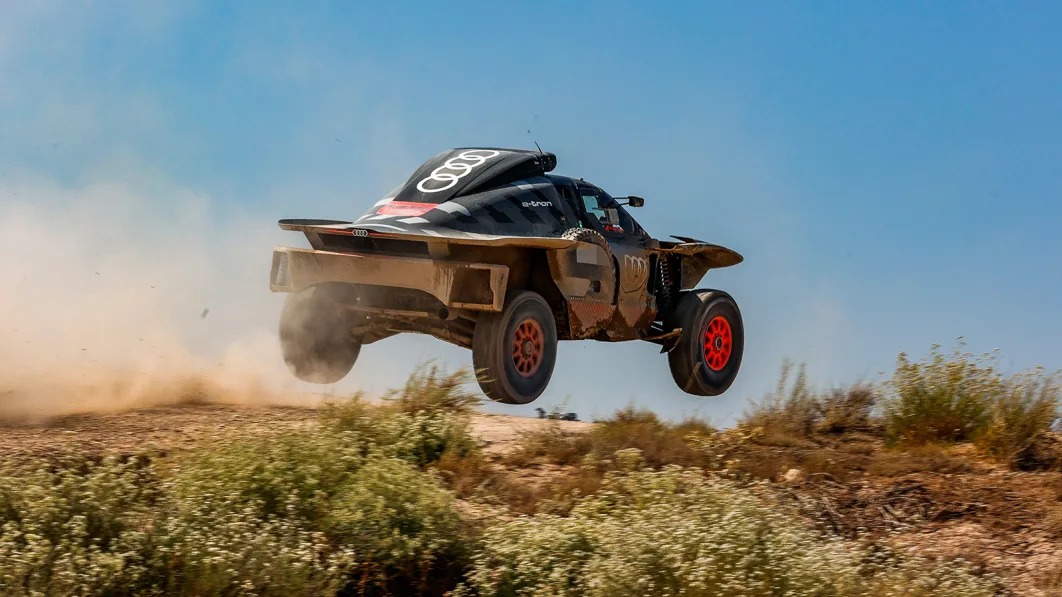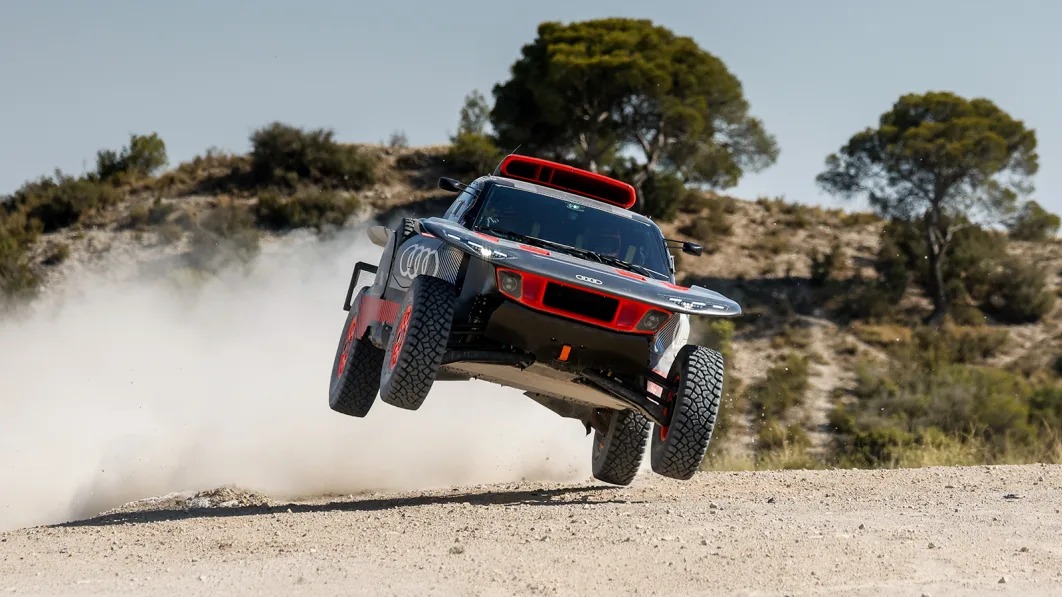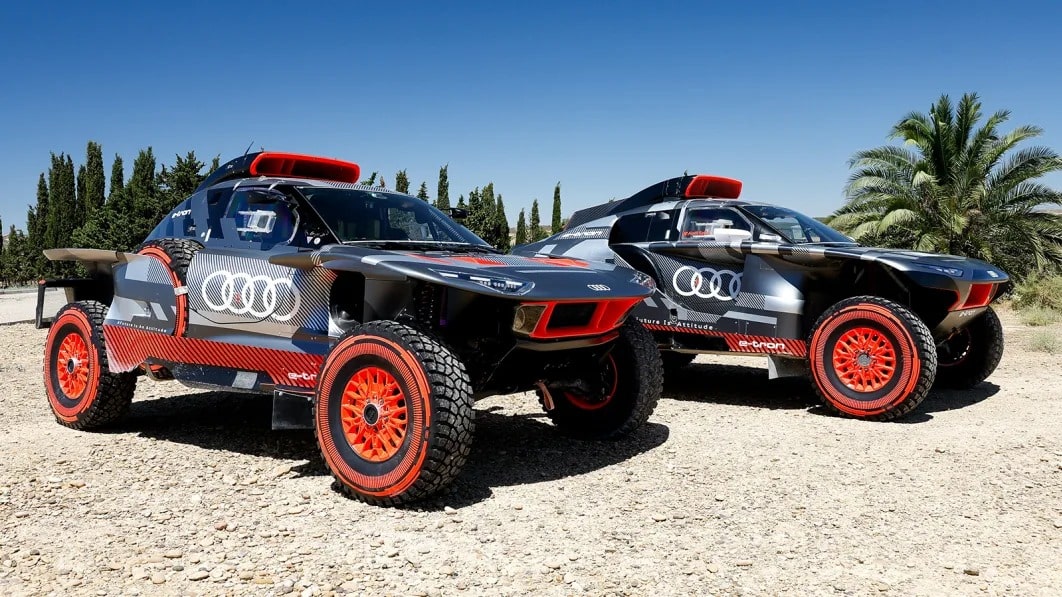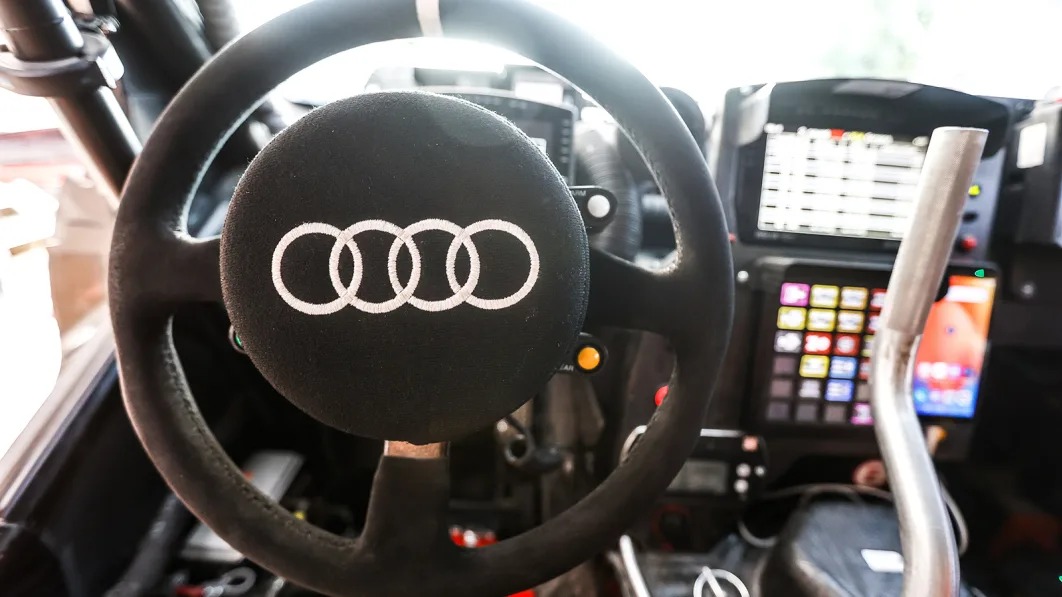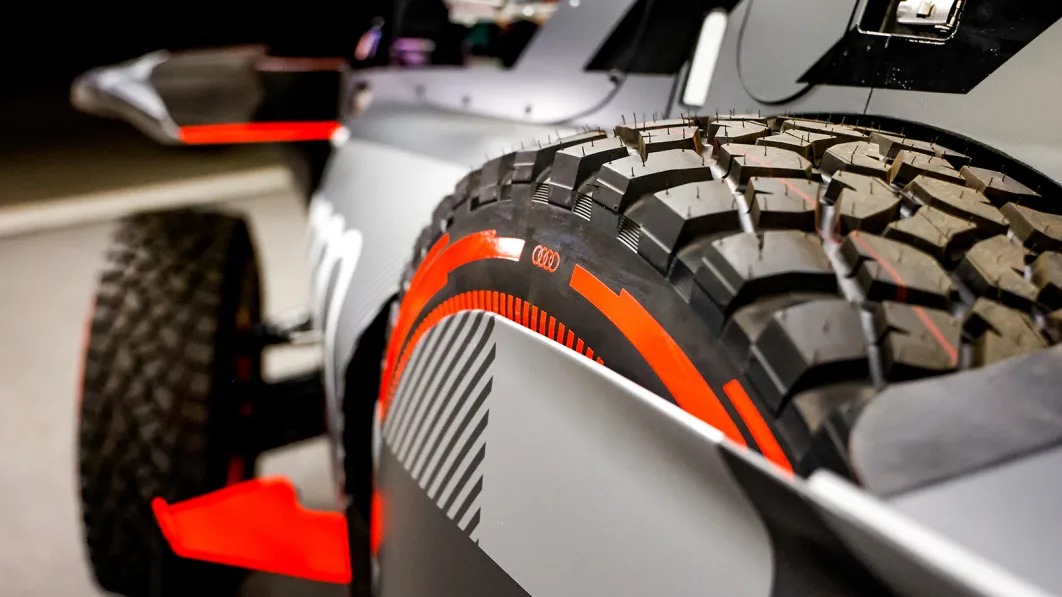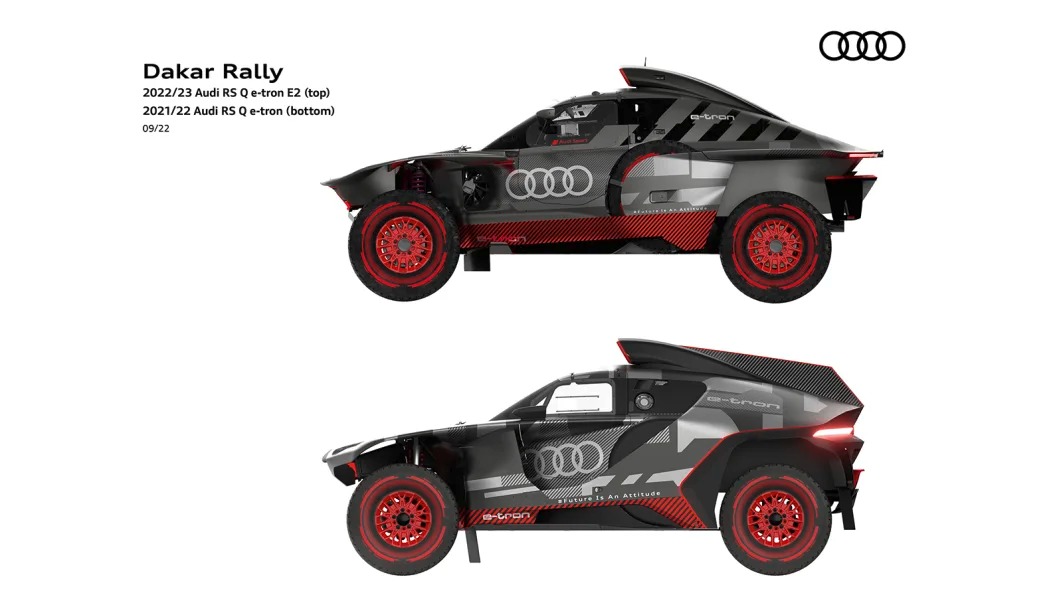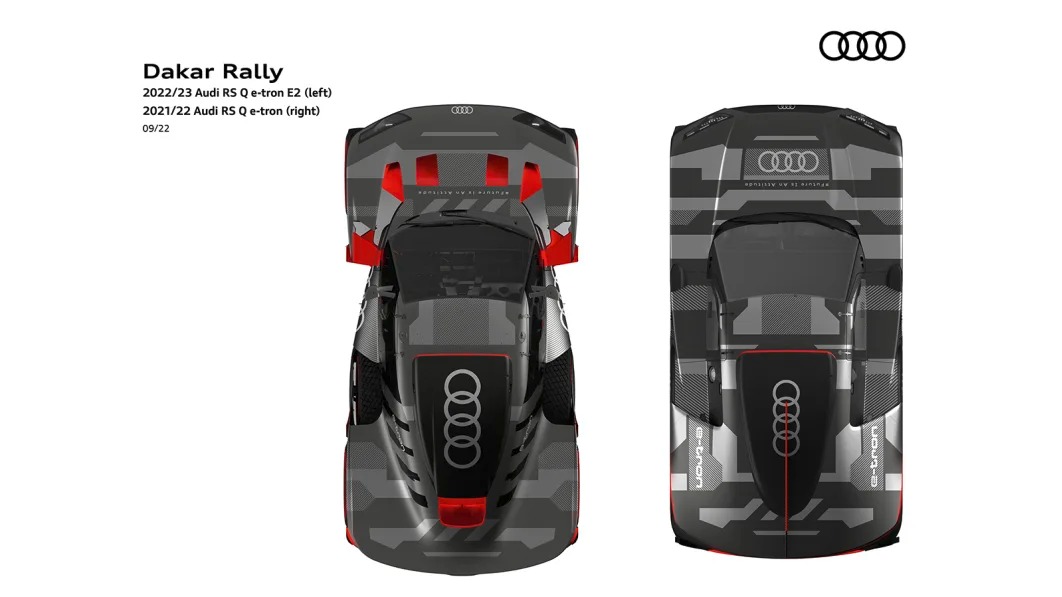 A year after launching the series-hybrid RS Q E-Tron, Audi introduces the RS Q E-Tron E2 — a revamped model made for rally raid events.
More than meeting new regulations, the redesign improves efficiency and performance with a more aerodynamic body. It now has a body with 15% less drag, a wider cabin, and narrower under-car components. The E2 is lighter than its predecessor to match the 100-kilogram higher minimum weight per regulations. Audi designed the body with effortlessly removable panels for service and easier-to-handle wheels.
We're still in the dark regarding its specs, but we know that the powertrain has a similar setup to the old RS Q E-Tron. It uses a high-voltage battery paired with a gas engine for a generator.
The Audi RS Q E-Tron E2 will compete in the 2022 Morocco Rally and the 2023 Dakar Rally.