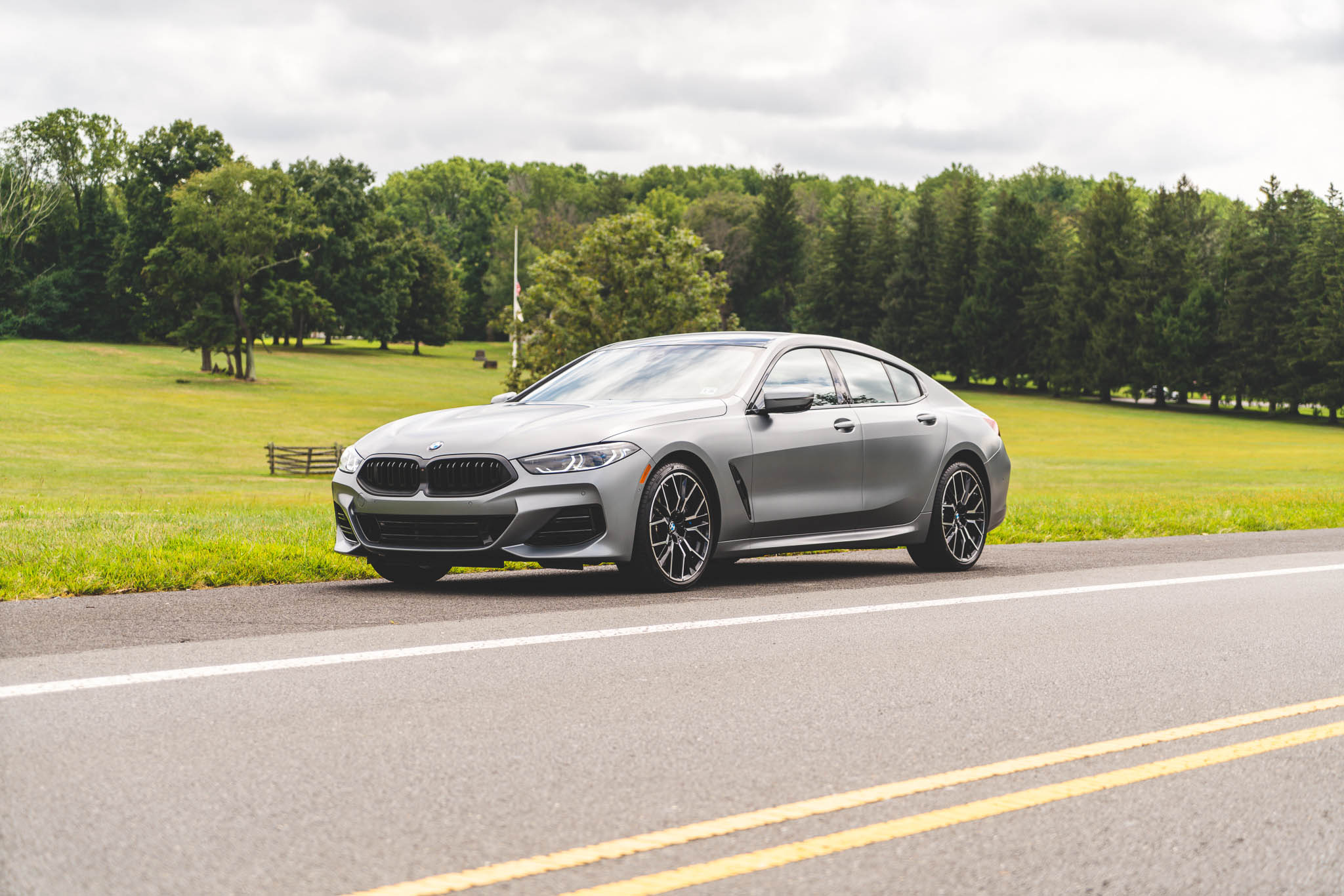 Photos and words by Atif Kazmi for Por Homme
BMW's been relentless with the shift in their design language in recent years but they know they've got a good thing going with the 8 Series and its Gran Coupe variant. We recently got behind the wheel of an 840i iteration, resting in its comforts and appreciating its timeless design. For 2023, the 8 Series' range of grand touring coupes continues to lead with its 4-door-coupe styling while bringing forth some subtle upgrades and visual enhancements.
Starting with its powertrain, the 2023 BMW 8 Series Gran Coupe offers either a 3.0L TwinPower Turbo inline 6 cylinder or a 4.4L TwinPower Turbo V-8 engine. The 840i features the 6-cylinder engine which packs a punch without jittery lags. Though it's not the most powerful in the Gran Coupe lineup, it's arguably the most relaxed and consistent. That 840i does a lot with just 335hp and can be had in both a rear-wheel drive or xDrive version. For those looking to kick things up a notch, the M850i boasts 523hp, the M8 has 617hp, while the Alpina B8 sports a 612hp version of the V-8.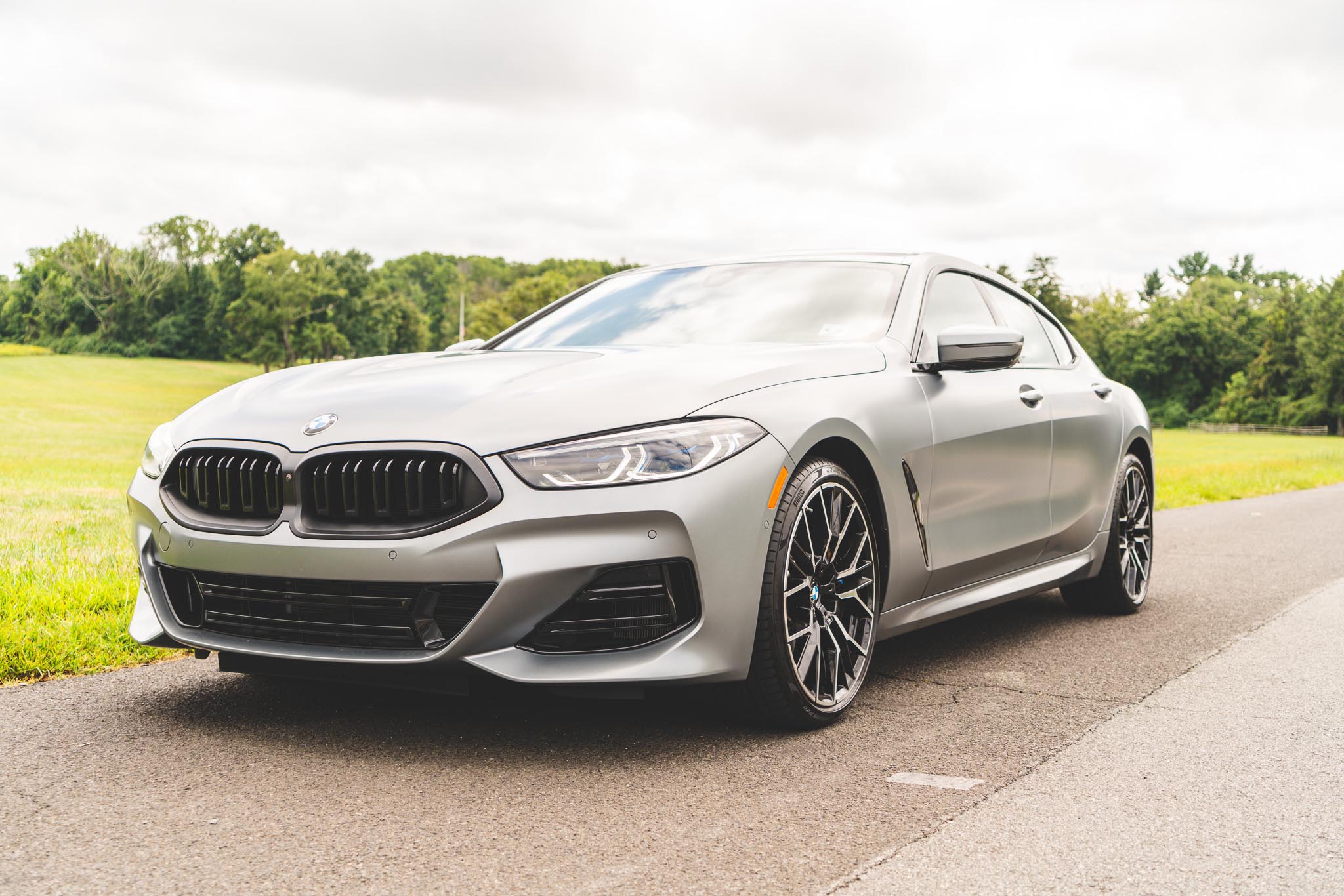 For 2023, there are a few subtle changes for the 8 Series. It keeps its small, though slightly revised, front grille, and comes illuminated as a standard feature, new wheel design, and updated color schemes.
The cosmetic changes also include optional packages that include carbon bucket seats, darker front grille and headlights "Shadowline" elements, an optional classic BMW logo, 20-inch wheels, and a comfort seating package that includes additional front-seat adjustments, seat heating, front cushion ventilation, and back seat power sunshades. The interior also has a slight refresh with a larger 12.3-inch center infotainment display.
Some may have already heard about the M850i Gran Coupe Jeff Koons edition which comes with a special exterior paint treatment and a tailored interior by the renowned American artist. It's limited to 99 units available worldwide.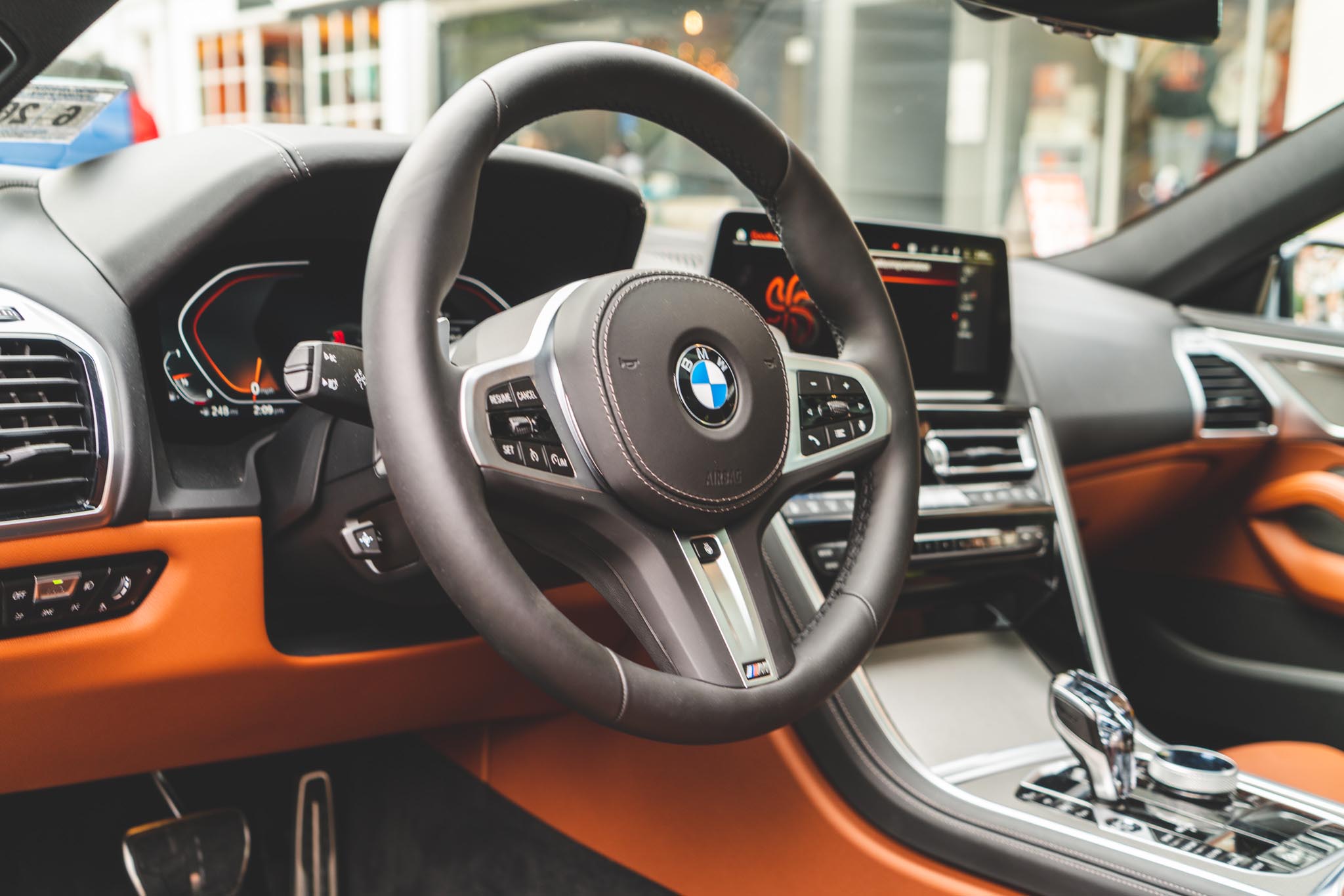 The infotainment system on the 8-series Gran Coupe features touch and rotary knob inputs for the center console, Apple CarPlay, a Harman/Kardon audio system, several charging ports, and subscription-based services like the SiriusXM satellite radio and a Wi-Fi hotspot. A Bowers & Wilkins stereo is an option and recommended.
The series also offers some standard driver-assistance technology that includes adaptive cruise control with stop-and-go technology, lane-keeping assist, and blind-spot monitor and rear cross-traffic assist. An advanced equipment option is available at an extra cost.
See more of the 2023 BMW 8 Series Gran Coupe we drove in the gallery and see a complete rundown of prices for each of the 2023 BMW 8-Series models below:
840i Gran Coupe – $87,500 MSRP
840i xDrive Gran Coupe – $90,400 MSRP
M850i xDrive Gran Coupe – $102,500 MSRP
M850i Jeff Koons Edition – $350,995 MSRP
M8 Gran Coupe – $134,100 MSRP
ALPINA B8 xDrive Gran Coupe – $144,900 MSRP