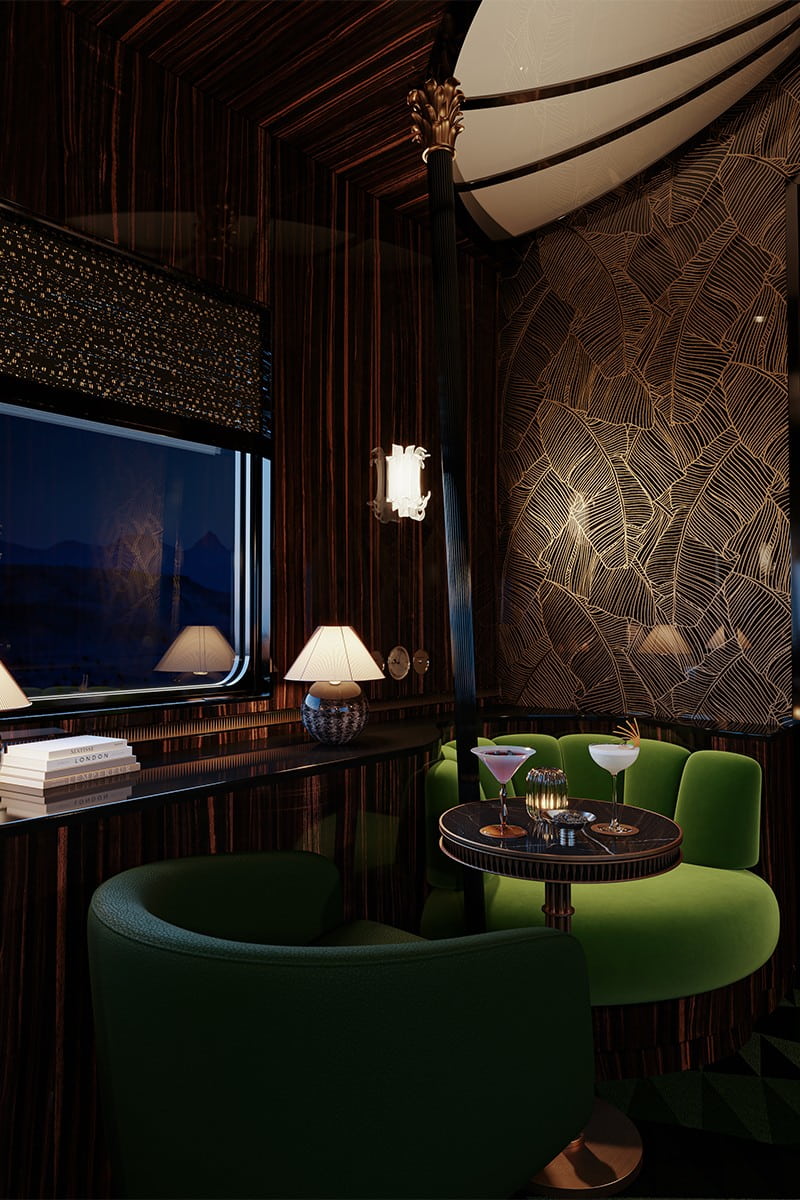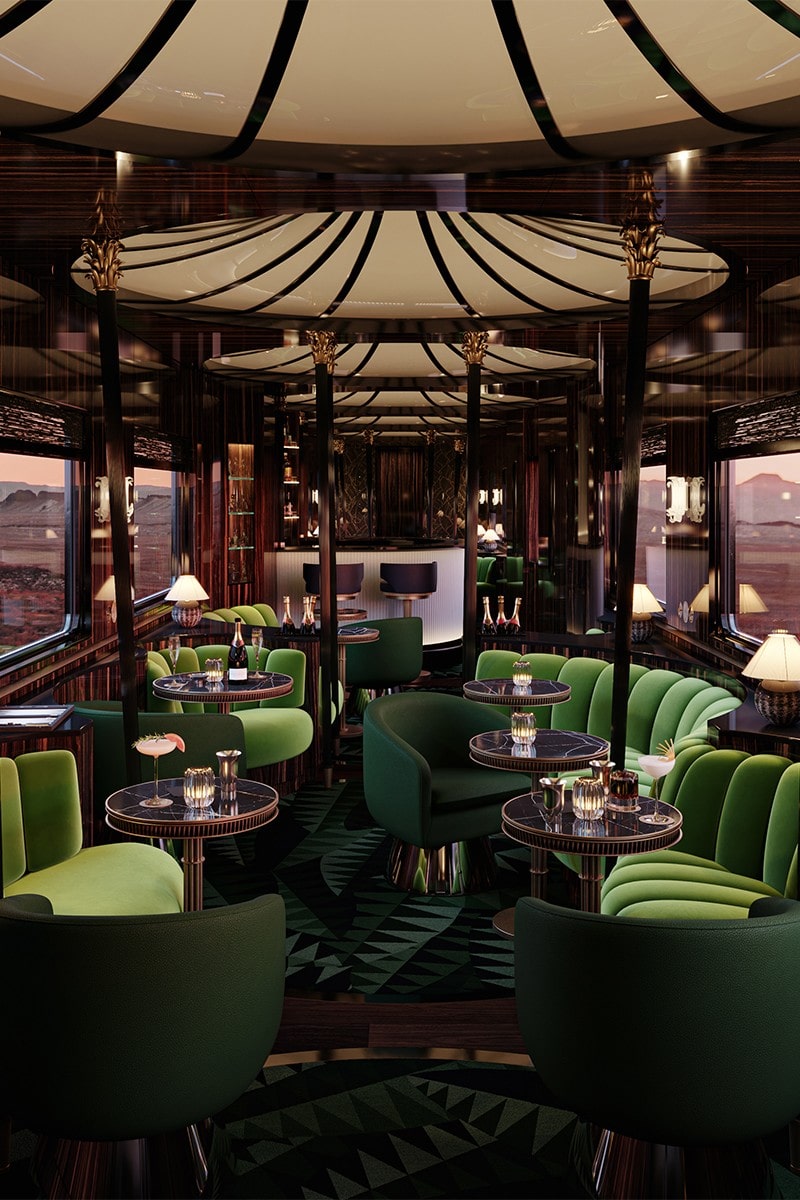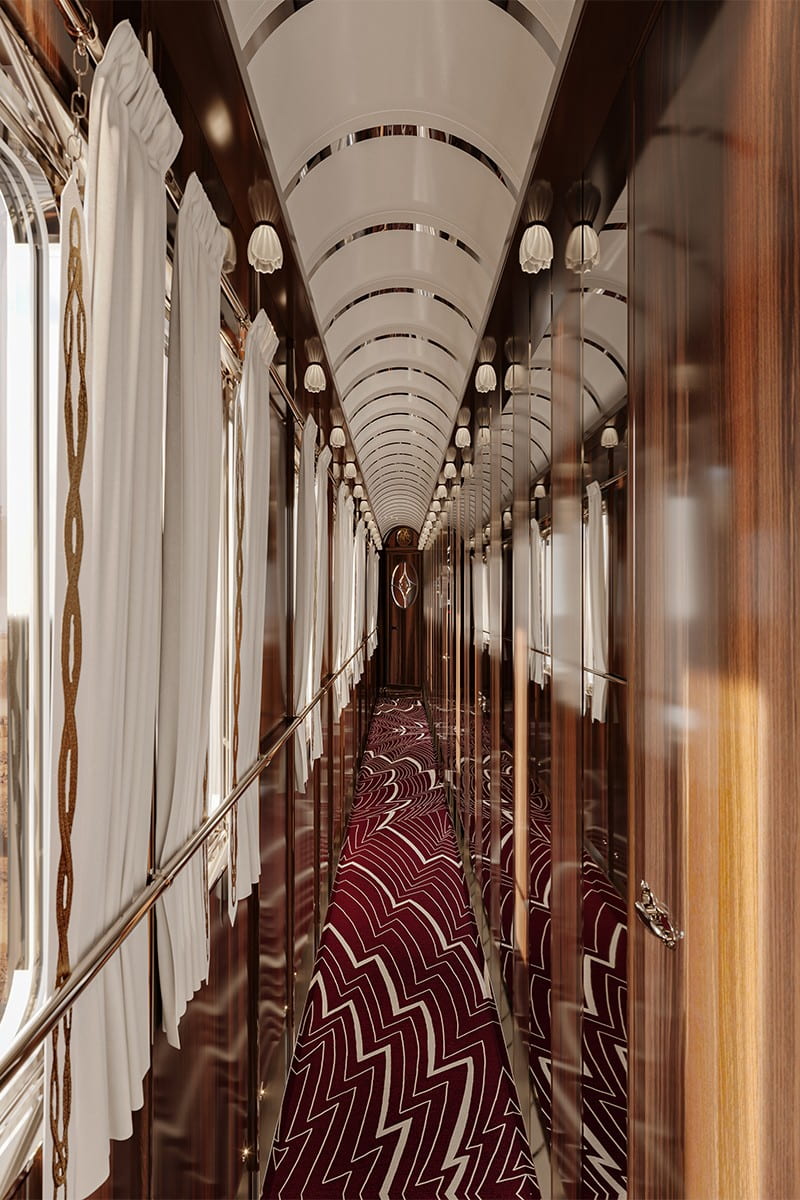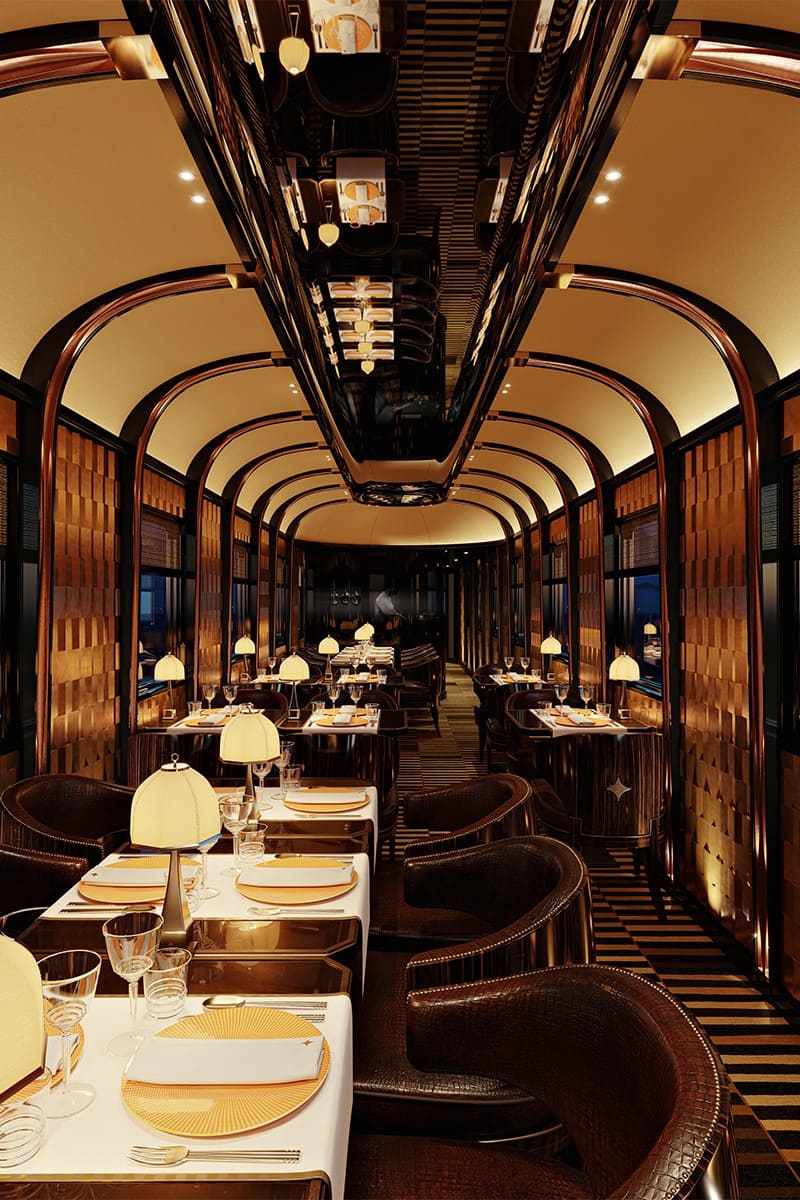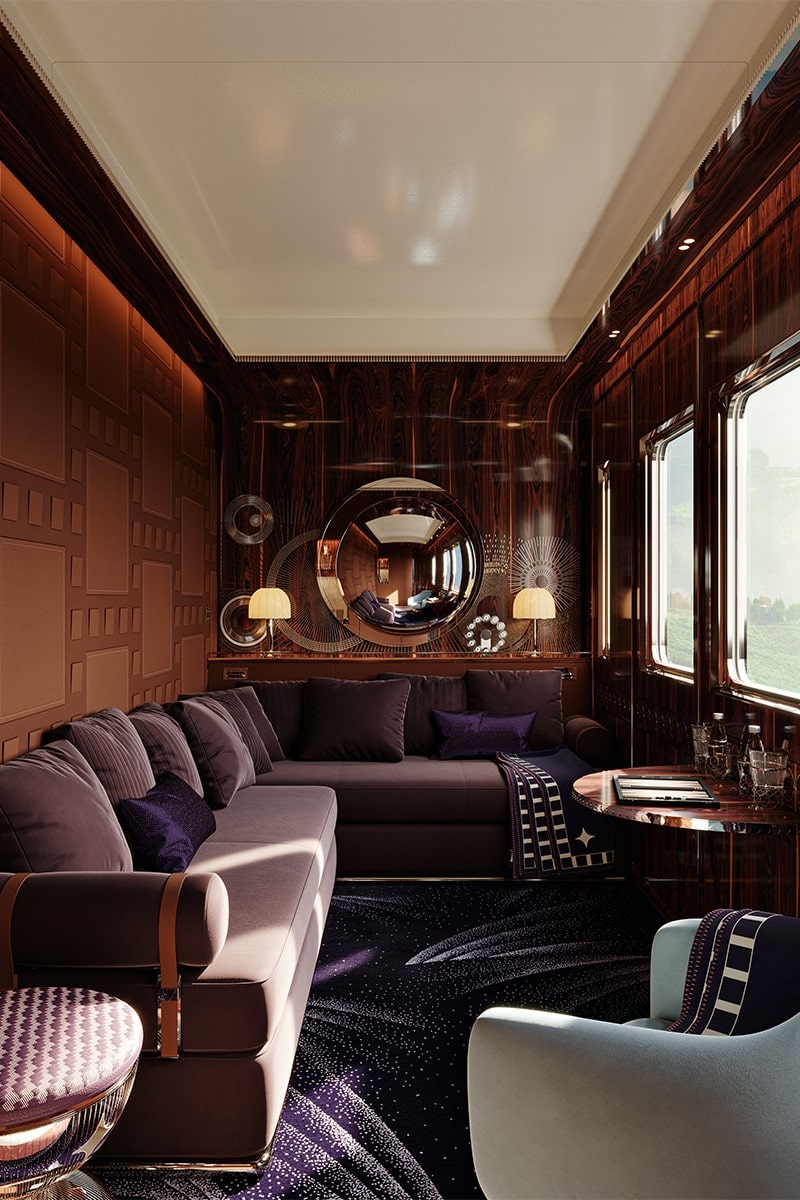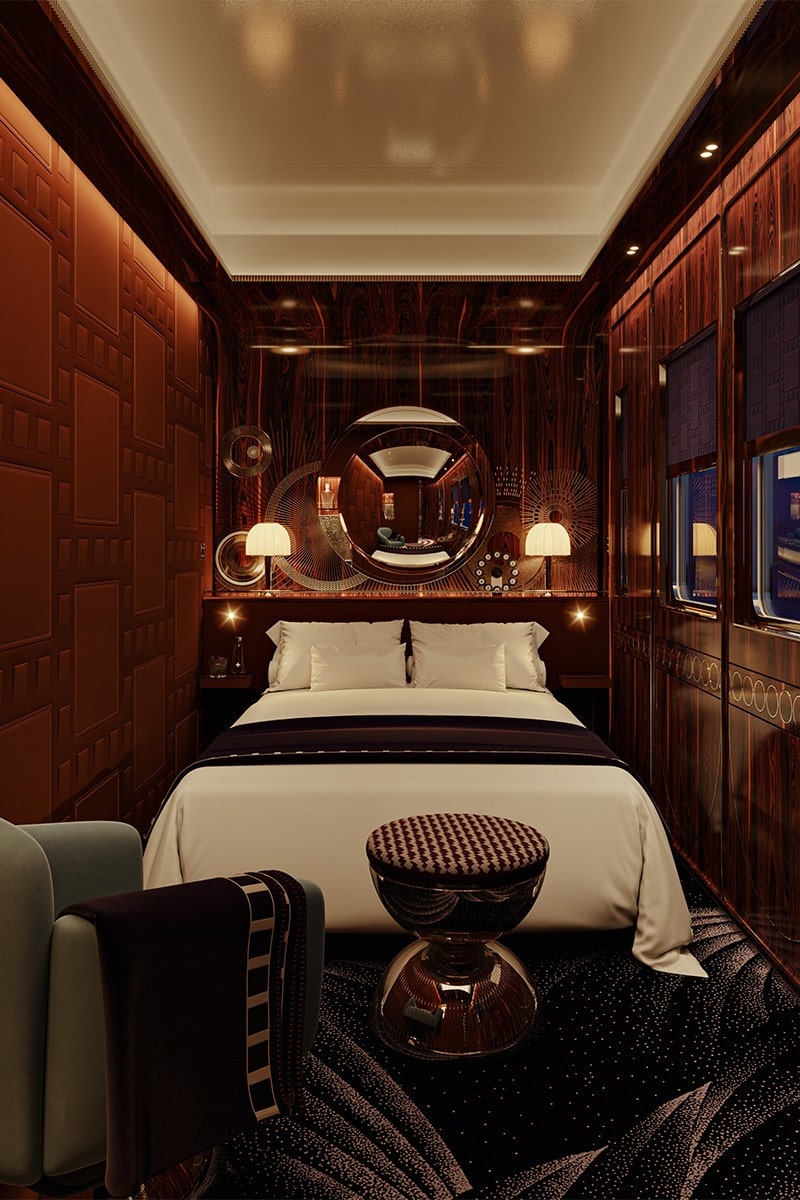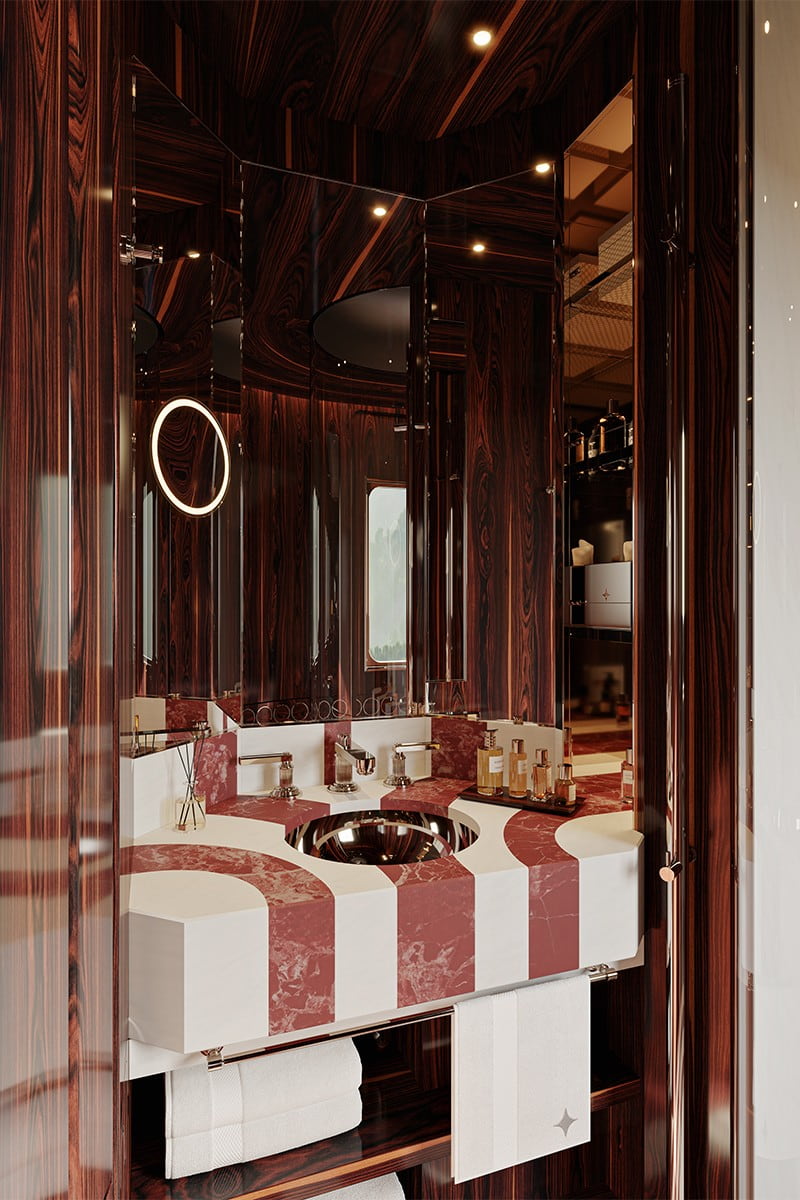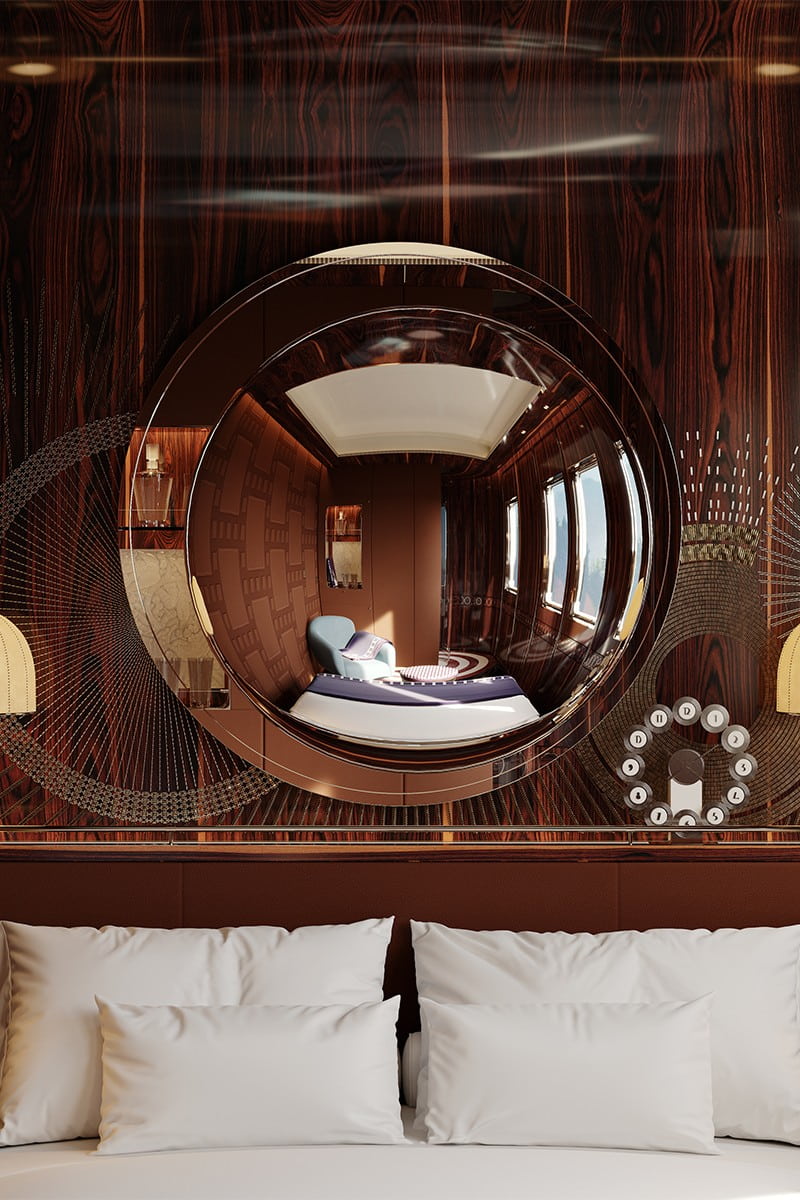 The Orient Express took its first trip from Paris to Istanbul in 1883 and redefined what train travel could look like. Nearly 140 years later, it's set to mark another milestone with the news that the legendary train would be resuming service in 2025.
The Orient Express train named the "La Dolce Vita" has been restored and reimagined with interiors designed by French architect Maxime d'Angeac. Blending a 1920s Art Deco aesthetic with contemporary styles and mod-cons that include a call button for Champagne at the tables of the bar car, modern artwork throughout the cabins, and a modern layout all sharing the same space as the train's original Lalique flower lamps and Morrison and Nelson marquetry.
D'Angeac reinterpreted some of the defining elements of the first Orient Express, like the rail motif tapestry pioneered by Suzanne Lalique in the 1930s, and incorporated it throughout the train, from the leather partitions of the bar to the detailing in the dining car. He also reintroduced the signature Orient Express dark wood panels with modern plush velvet furnishings in vivid colors.
The new Orient Express redesign also features textured corridor carpets, Second Empire-style domes of light of the bar, mirrored ceilings in the dining car, and opulently designed suites. Each suite boasts leather walls, perspective-defying mirrors, mother-of-pearl and bronze bead embroidered wooden headboards, marbled bathrooms, and Lalique's original panels recovered from the original Nostalgie-Istanbul-Orient Express cars.
For Sébastien Bazin, Accor's chairman and CEO, having features from different eras rather than a historically faithful remake of the original was essential to the new look and resonates with both its past and its present.The new Nostalgie-Istanbul-Orient-Express design will also be showcased at Design Miami from November 30th to December 4th, 2022. You can also experience the train virtually through the Orient Express video tour.