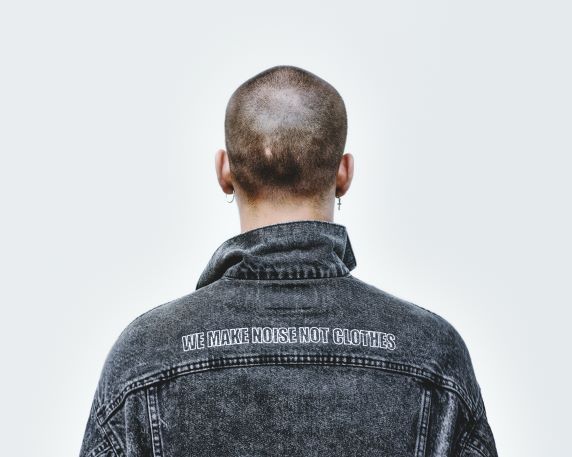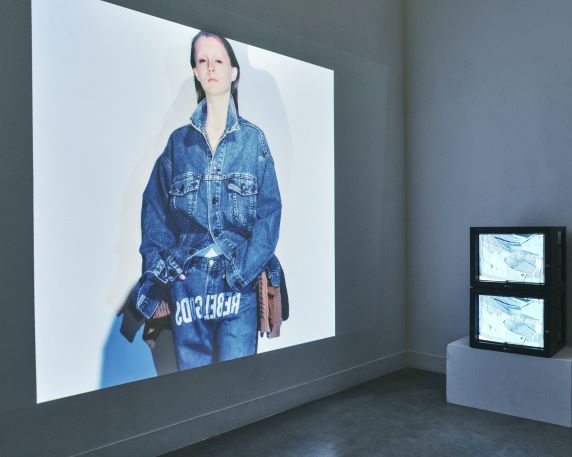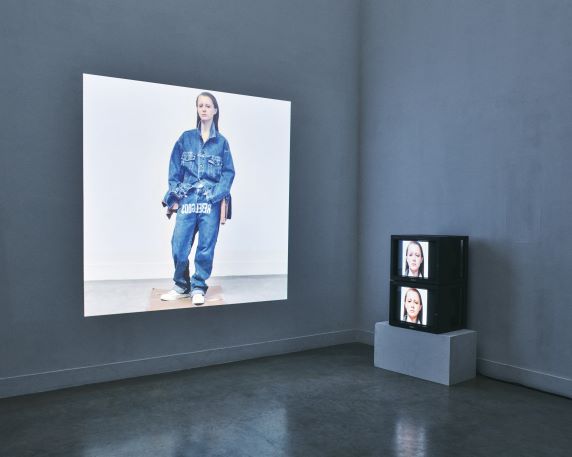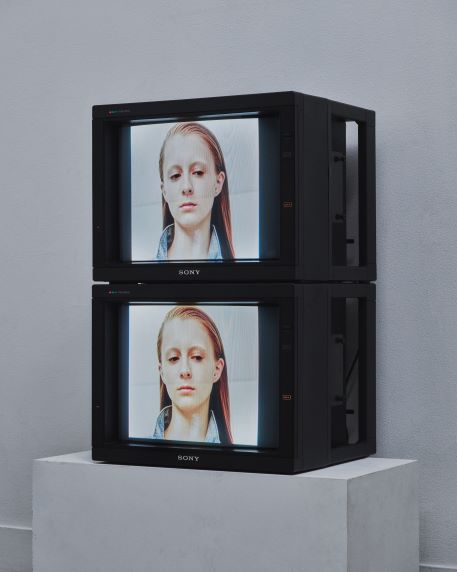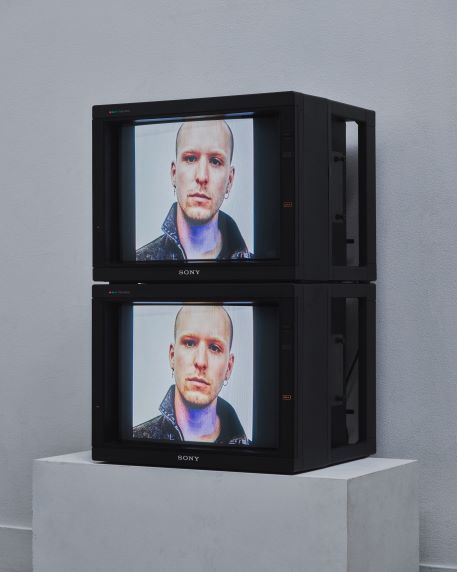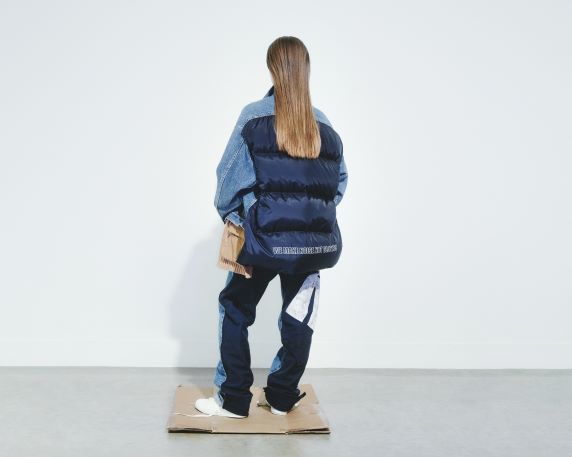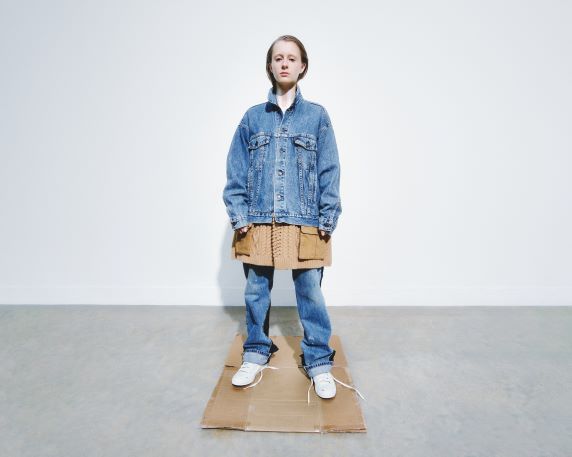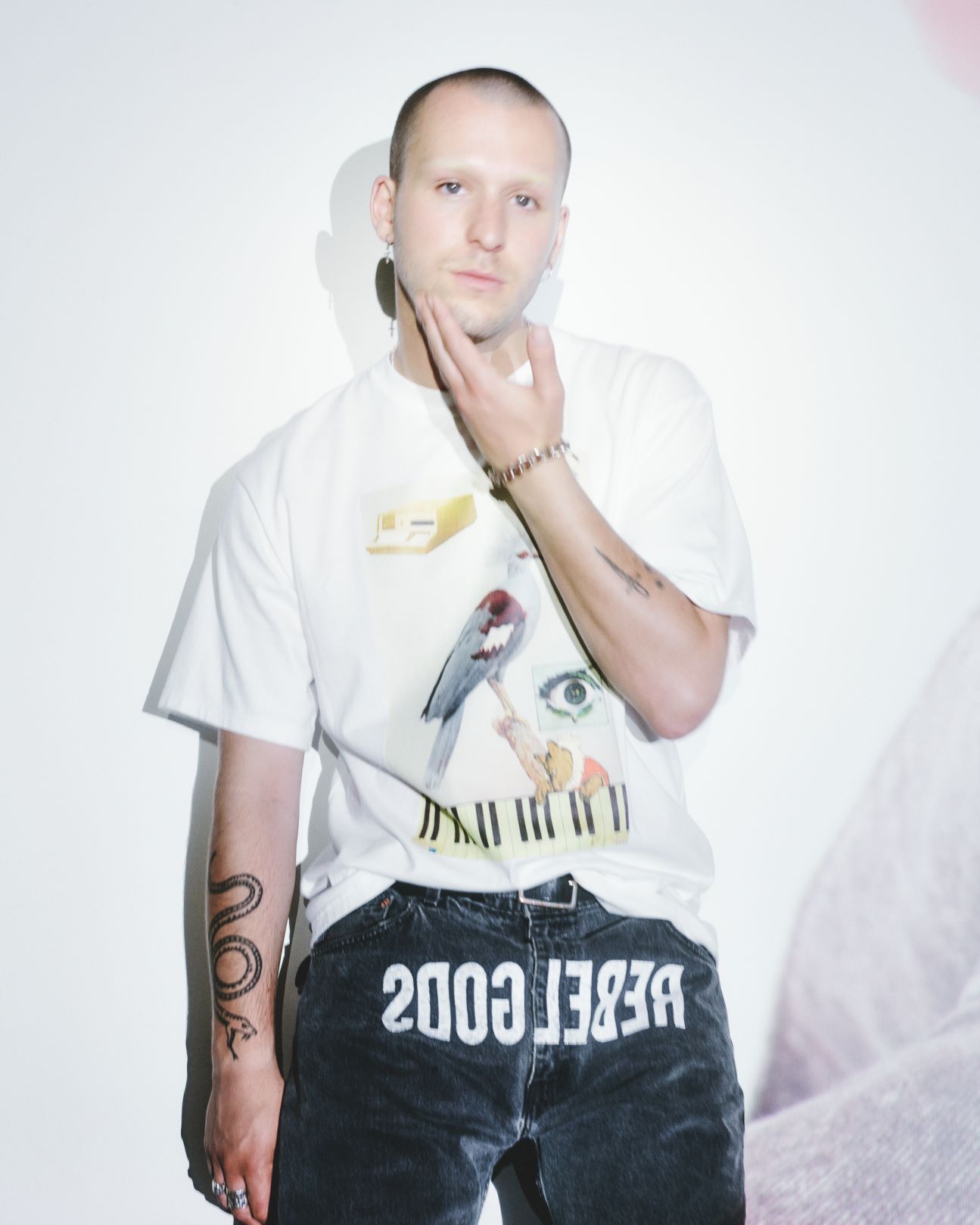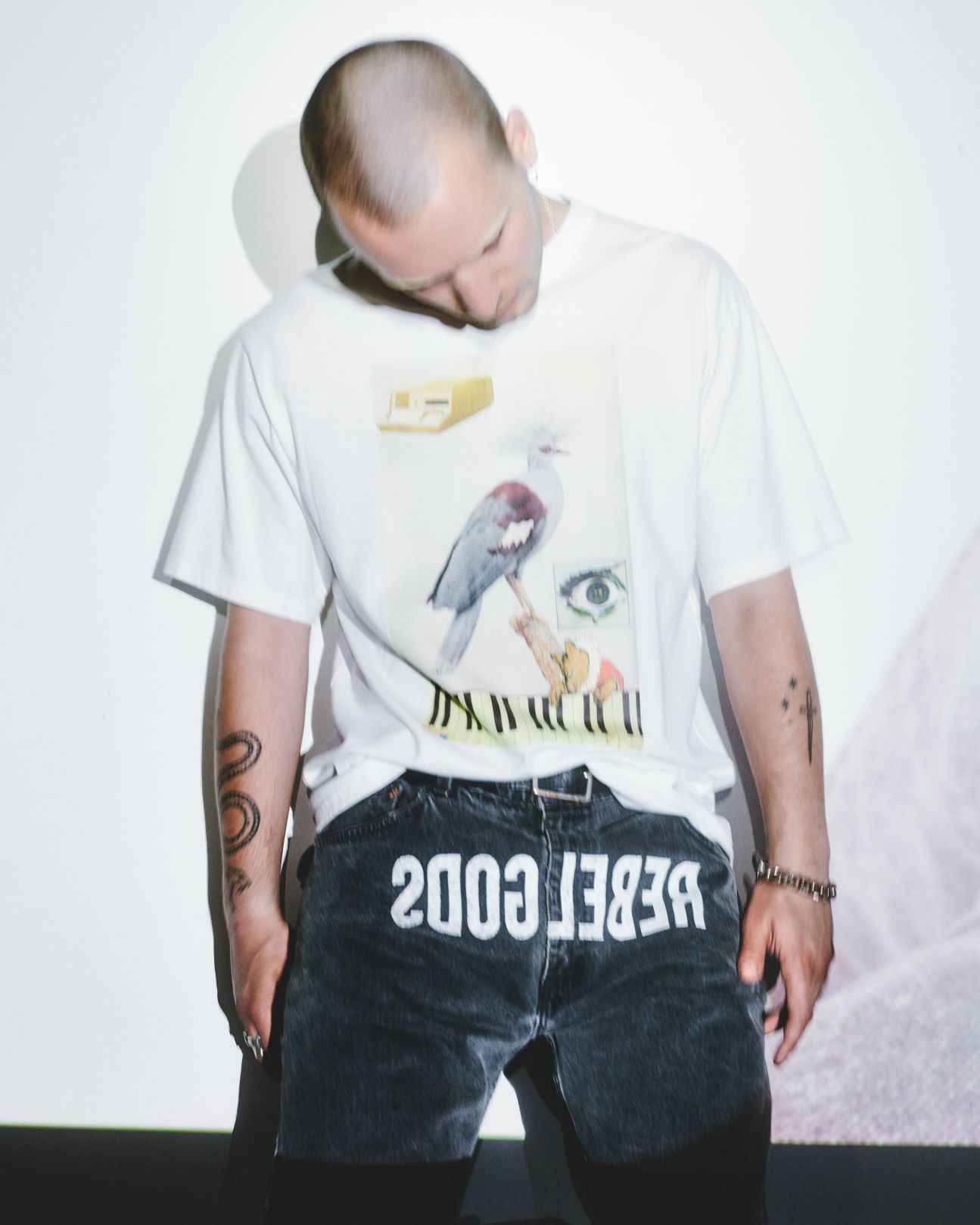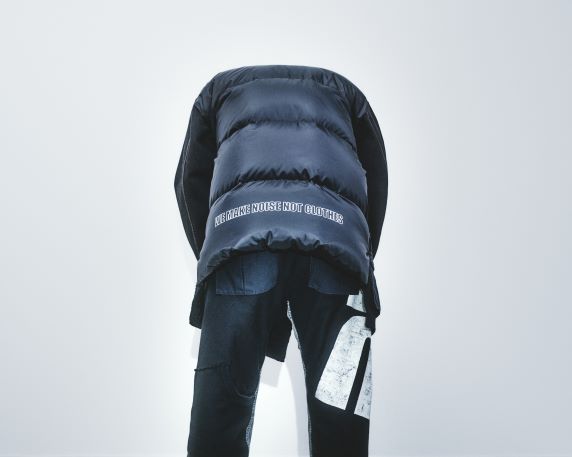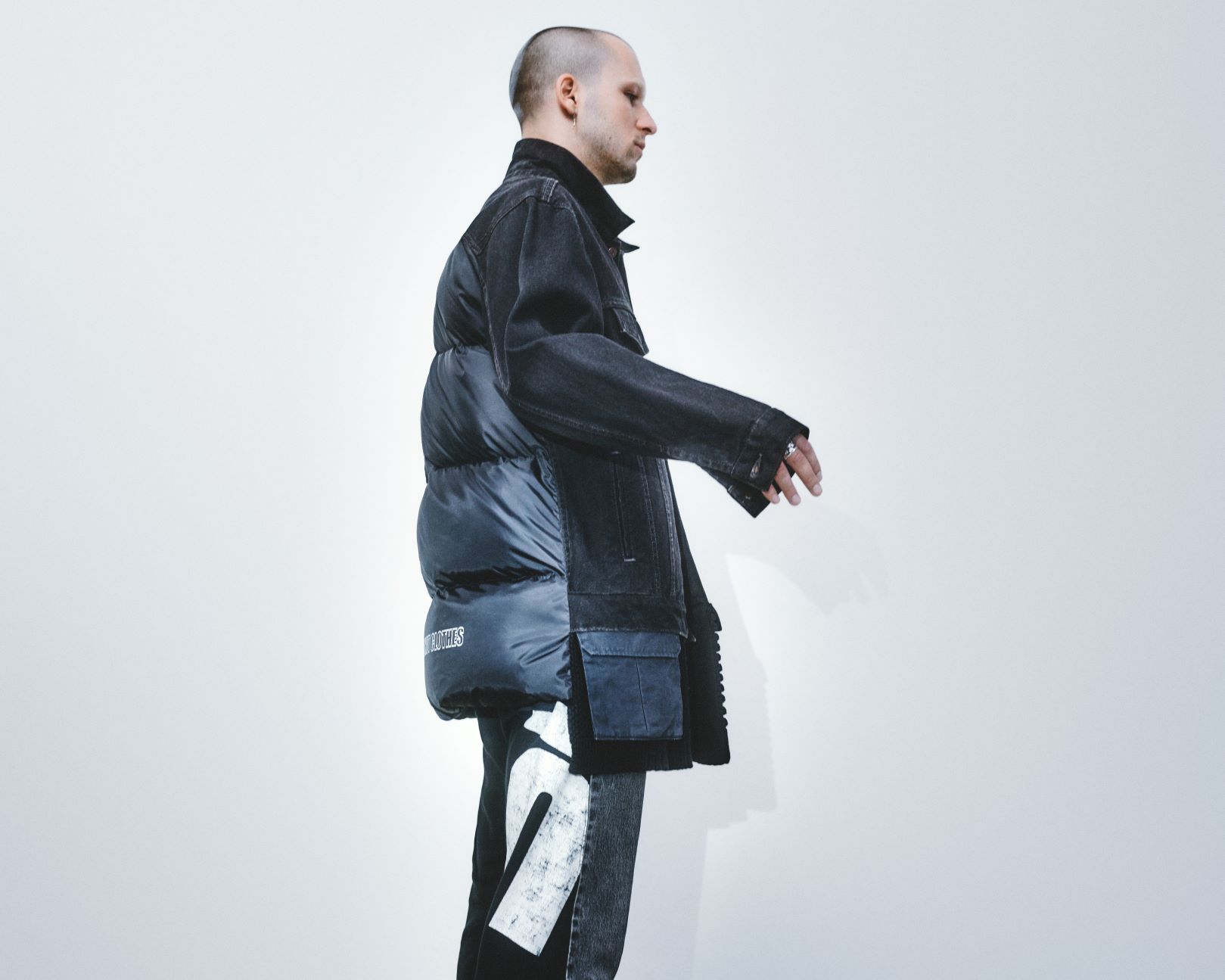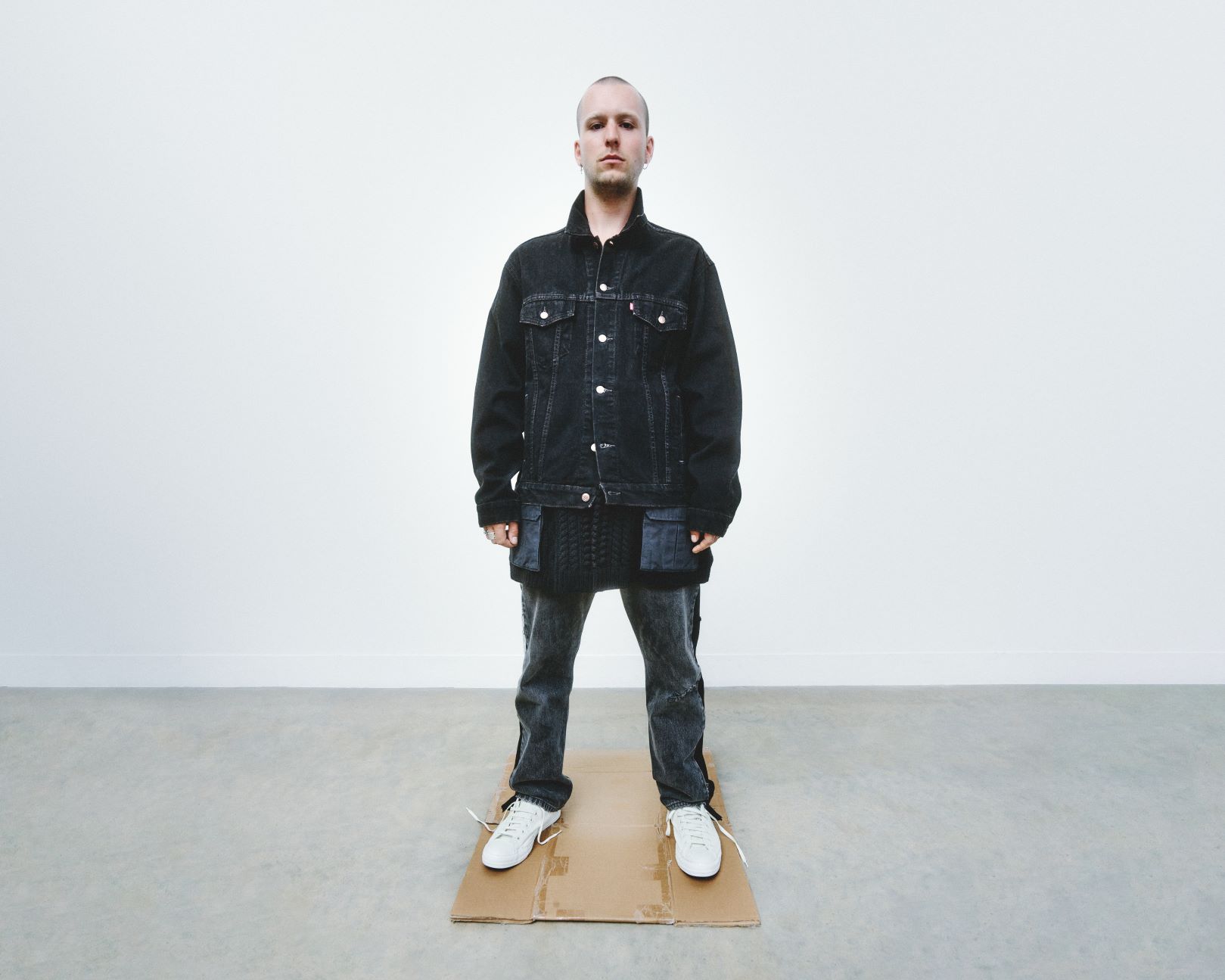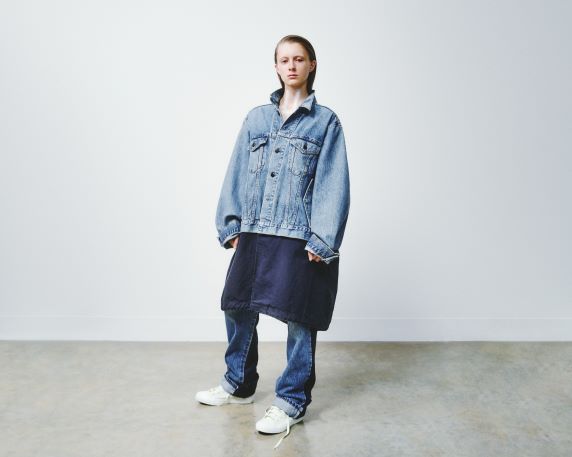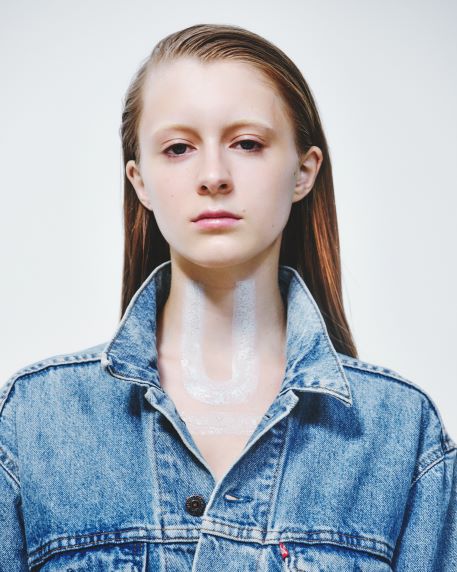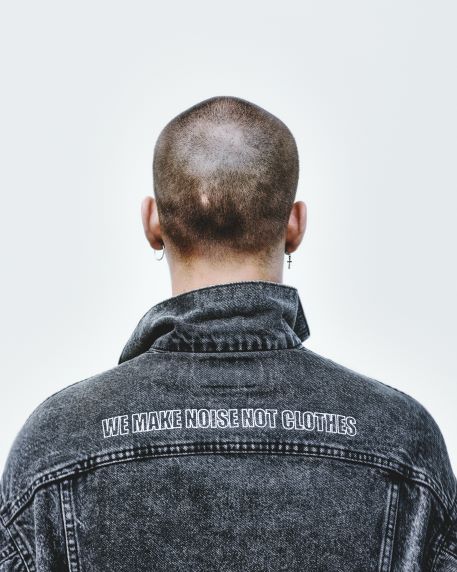 Levi's launches its latest collaboration with UNDERCOVER, the Japanese streetwear brand by Jun Takahashi. The six-piece capsule collection showcases a fusion of Japanese and American aesthetics. It was reconstructed and assembled in Los Angeles, featuring two trucker jackets and sweatpants in two colorways: worn-in black and worn-in indigo.
The reconstructed vintage hybrid trucker down jacket features UNDERCOVER's "WE MAKE NOISE NOT CLOTHES" slogan on the back hem, a built-in down vest back panel, and a cable-knit bottom panel with ripstop cargo pockets on the front.
Another reconstructed vintage Levi's Trucker comes with built-in Mods coat detailing, a detachable military-style lining, and UNDERCOVER's "WE MAKE NOISE NOT CLOTHES" slogan on the upper back.
The hybrid denim sweatpants in the collection combines a vintage Levi's jeans on the front half, reconstructed with French Terry fabric and cotton ripstop cargo pockets on the back half, plus the reverse "REBELGODS" text across the front zipper and flipped "U" underline logos across the back leg completes the look.
Collaborative iconography includes a special-edition Levi's x UNDERCOVER backpatch combining the iconic Levi's two-horse pull and UNDERCOVER logos with co-branded hang tag on all six pieces in the collection.
The Levi's x UNDERCOVER Fall 2022 capsule collection is available from Levi's and UNDERCOVER's website and select shops.
See our gallery for the lookbook.