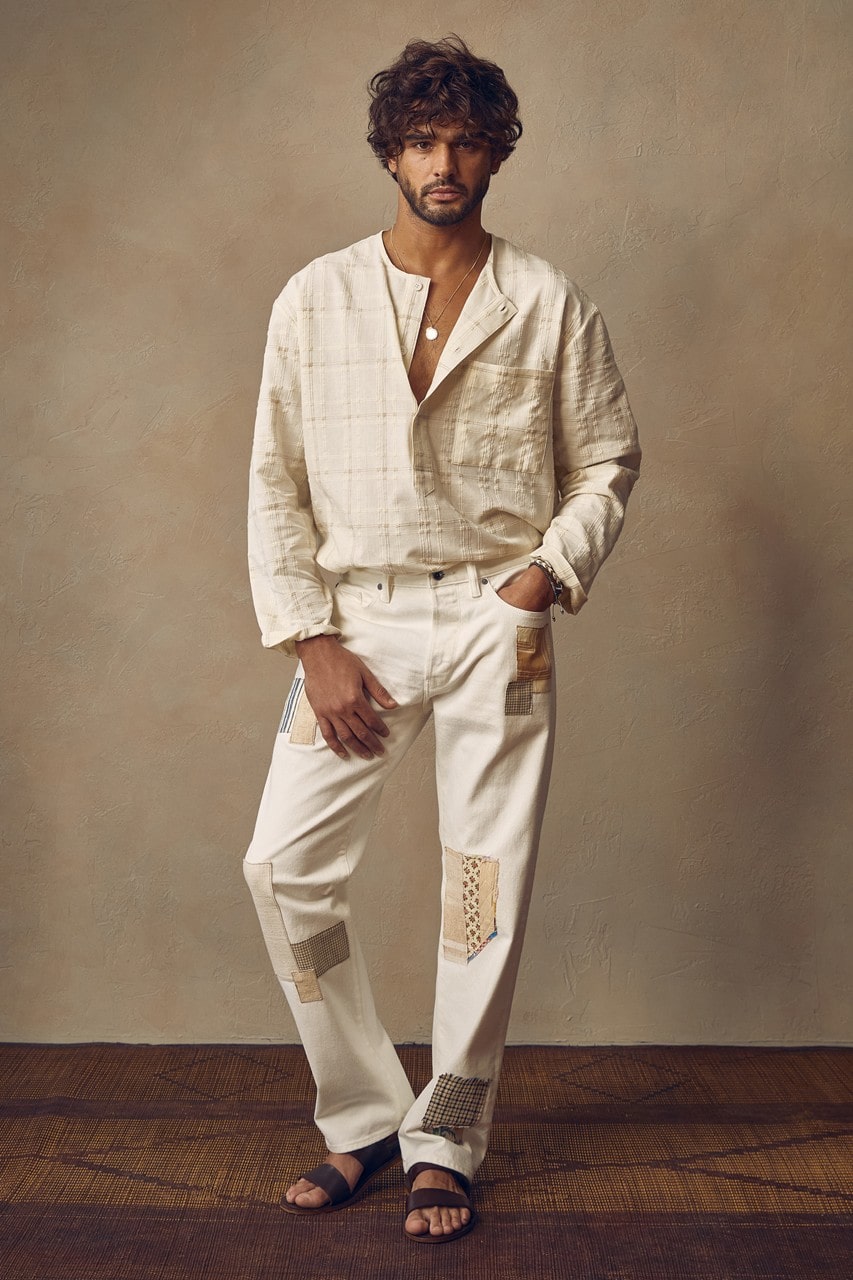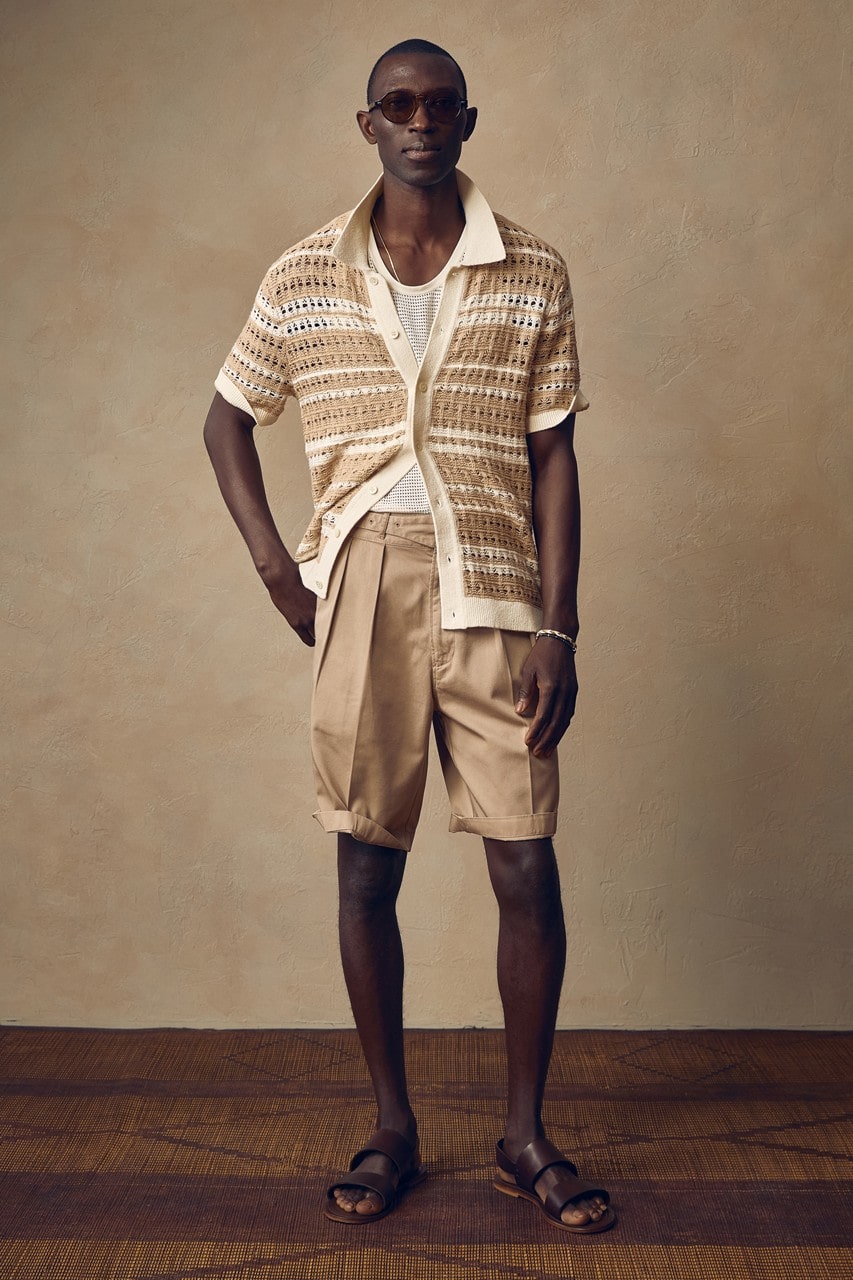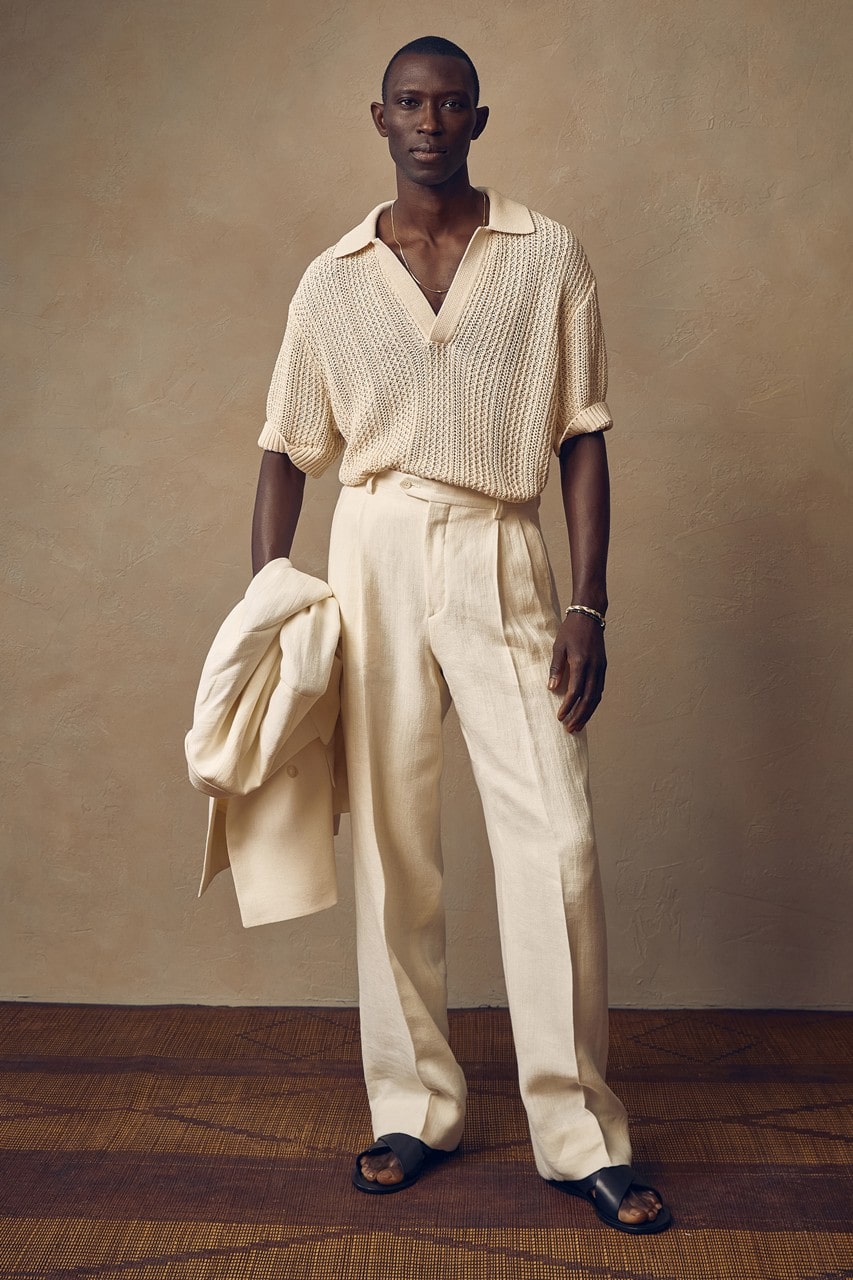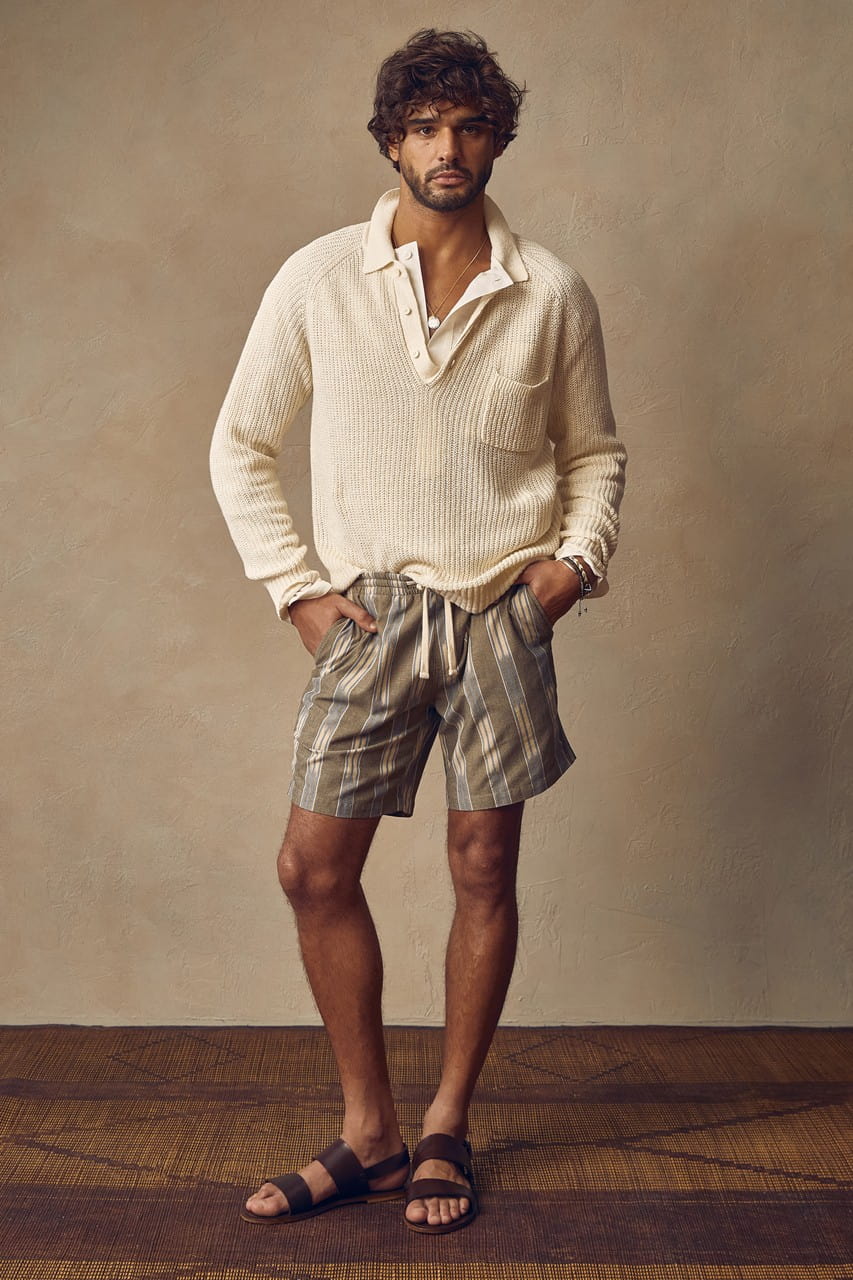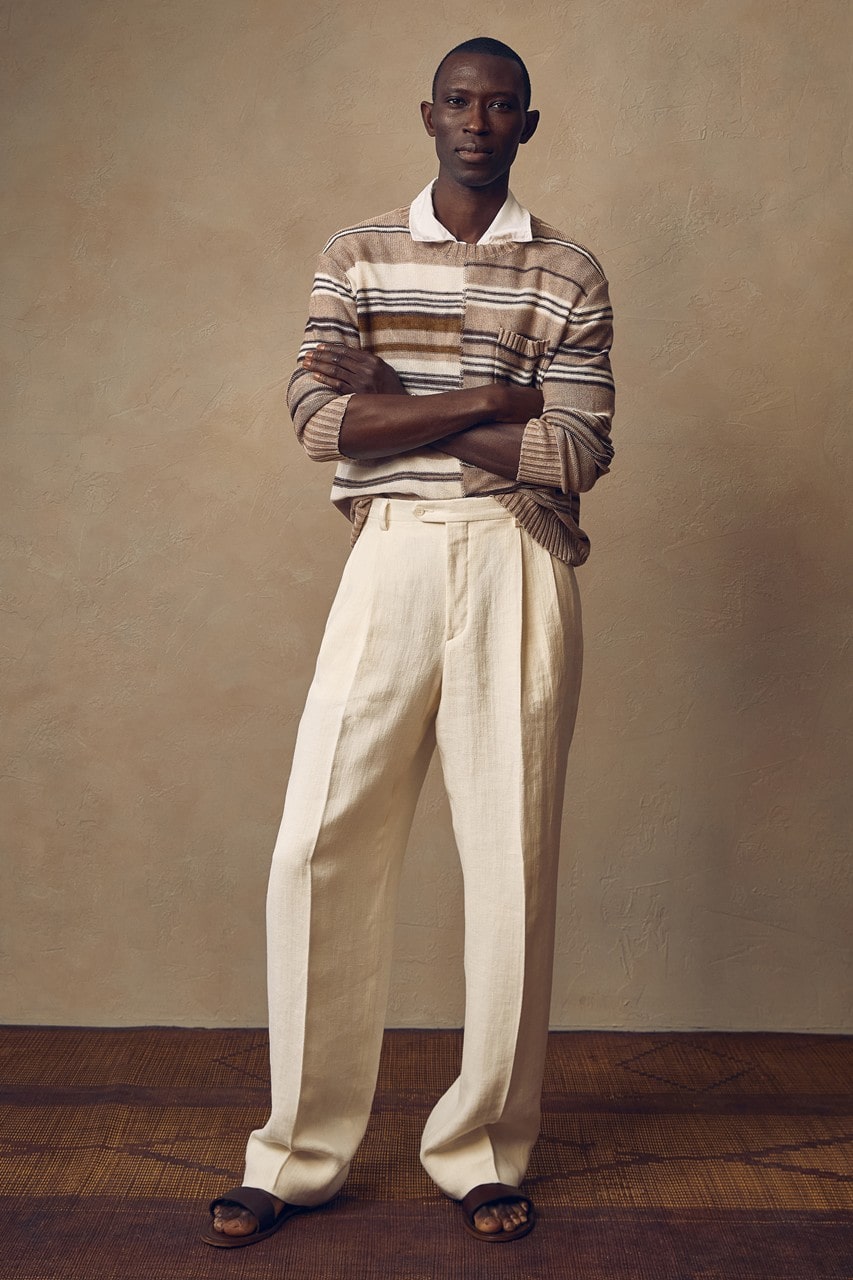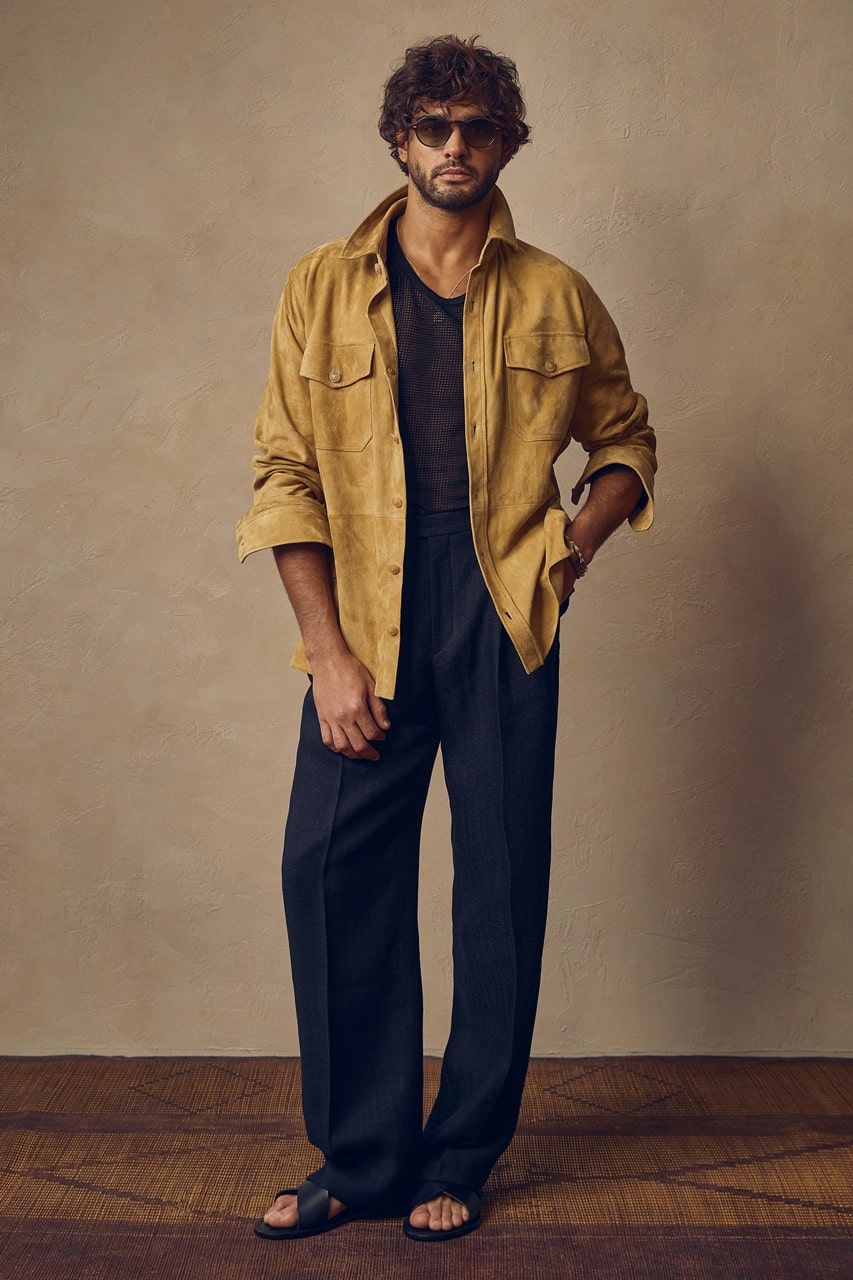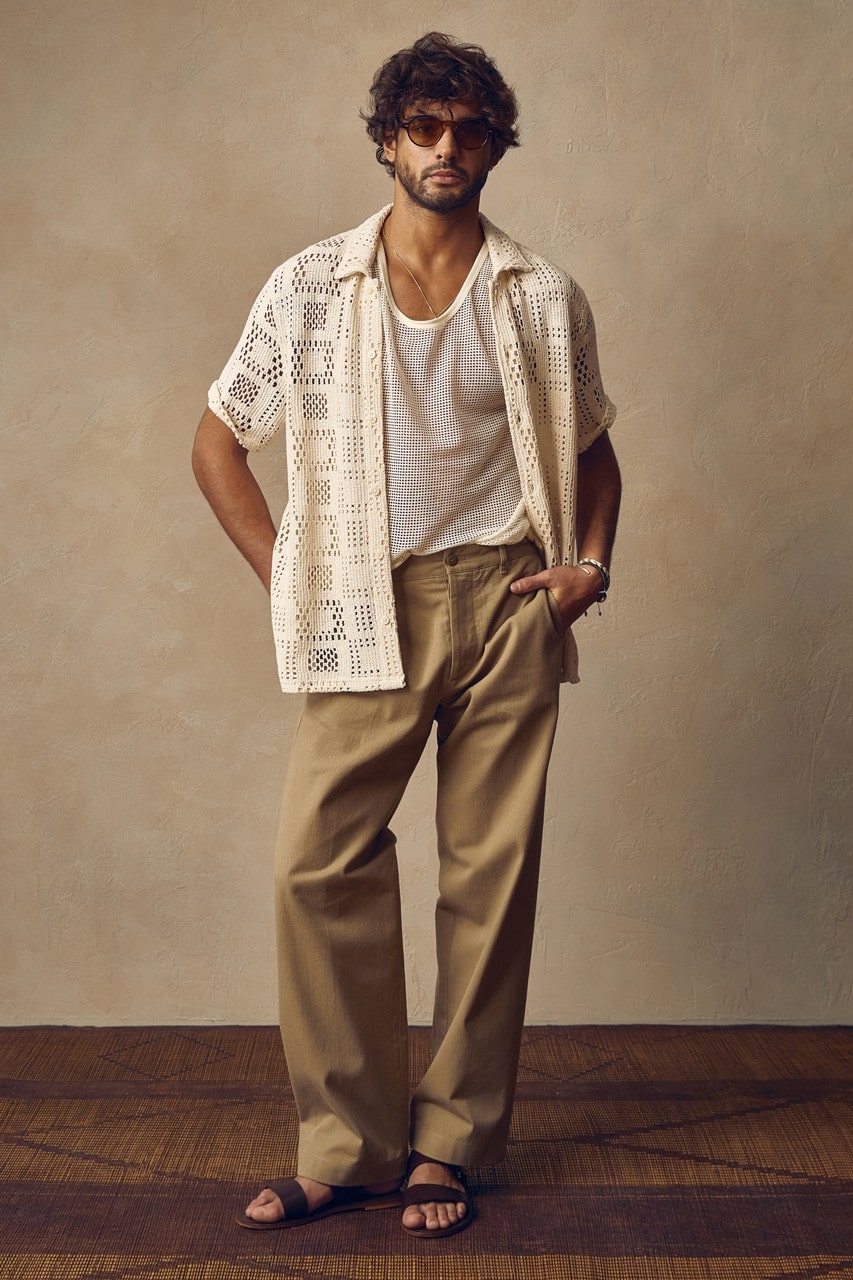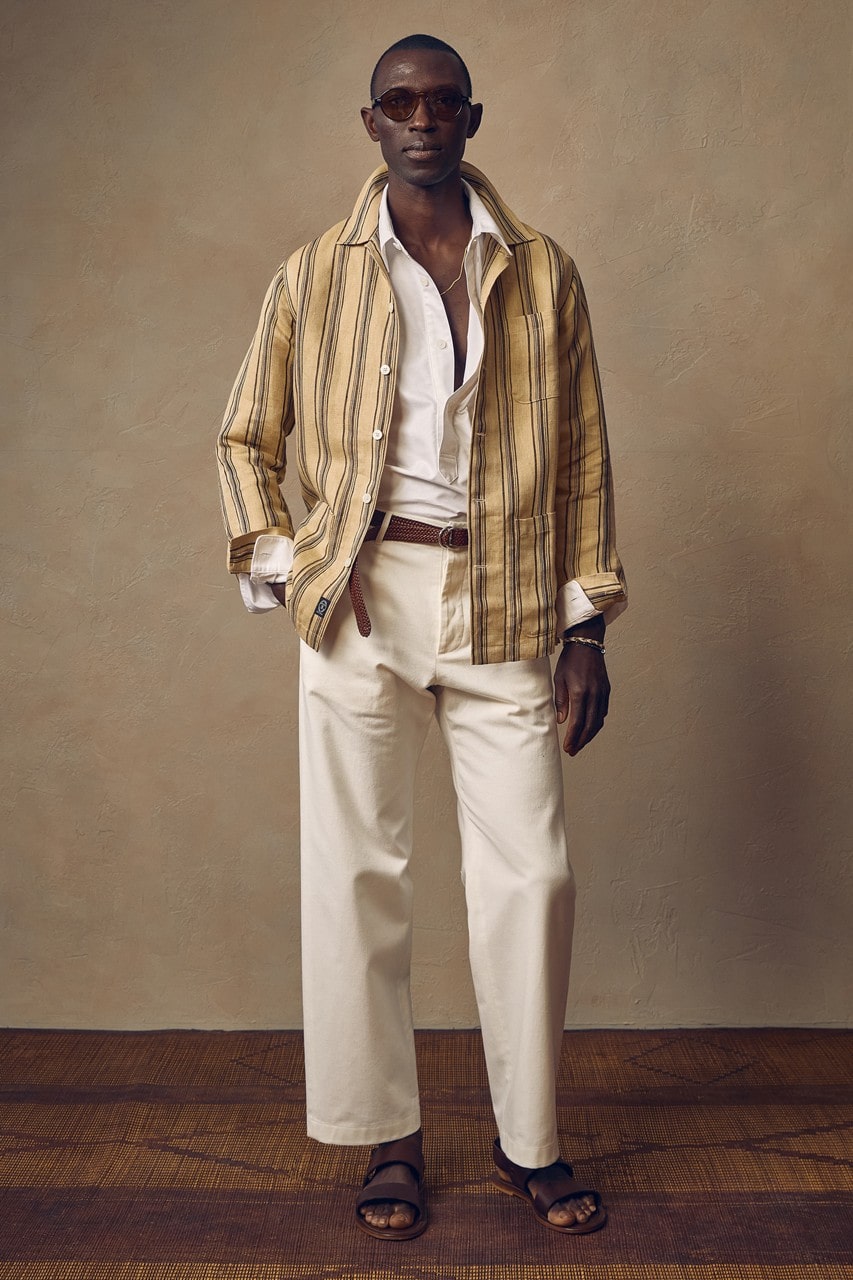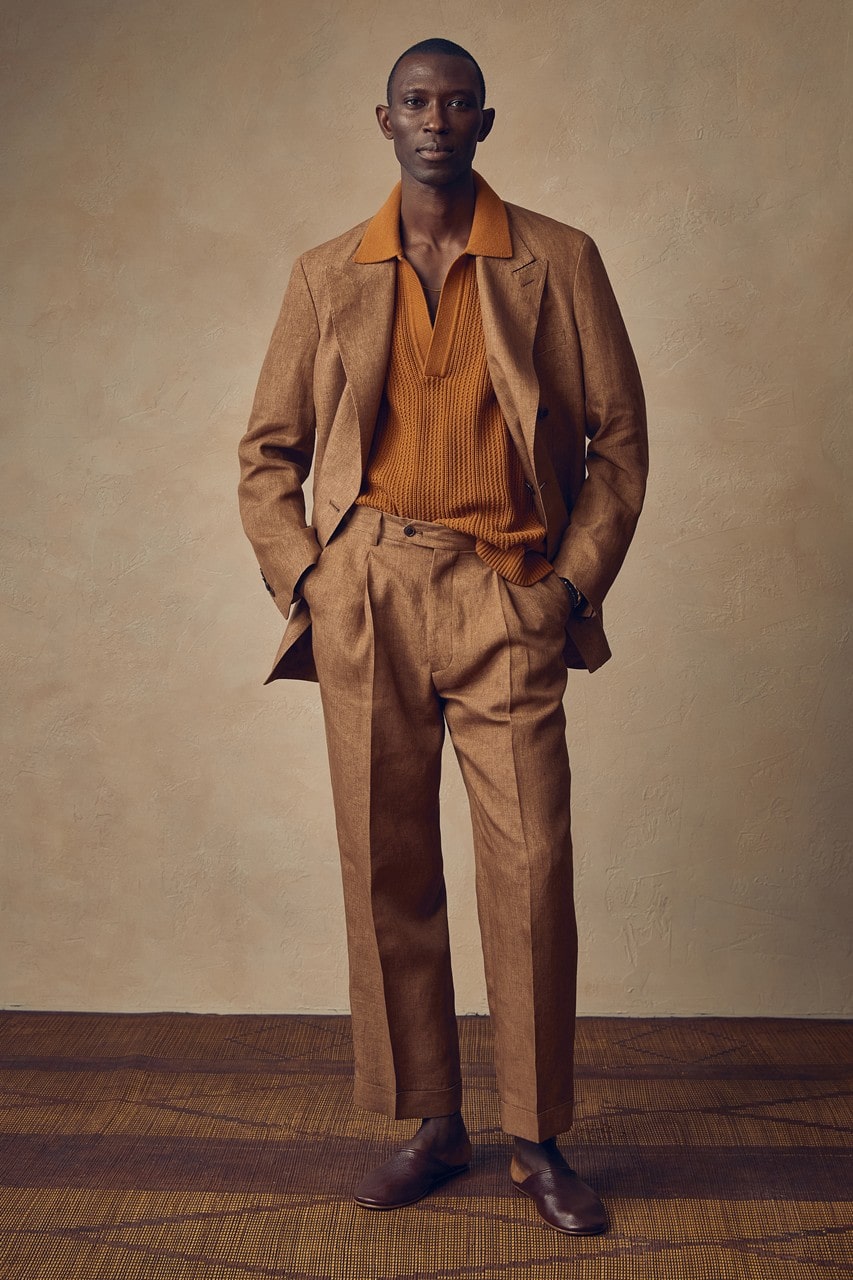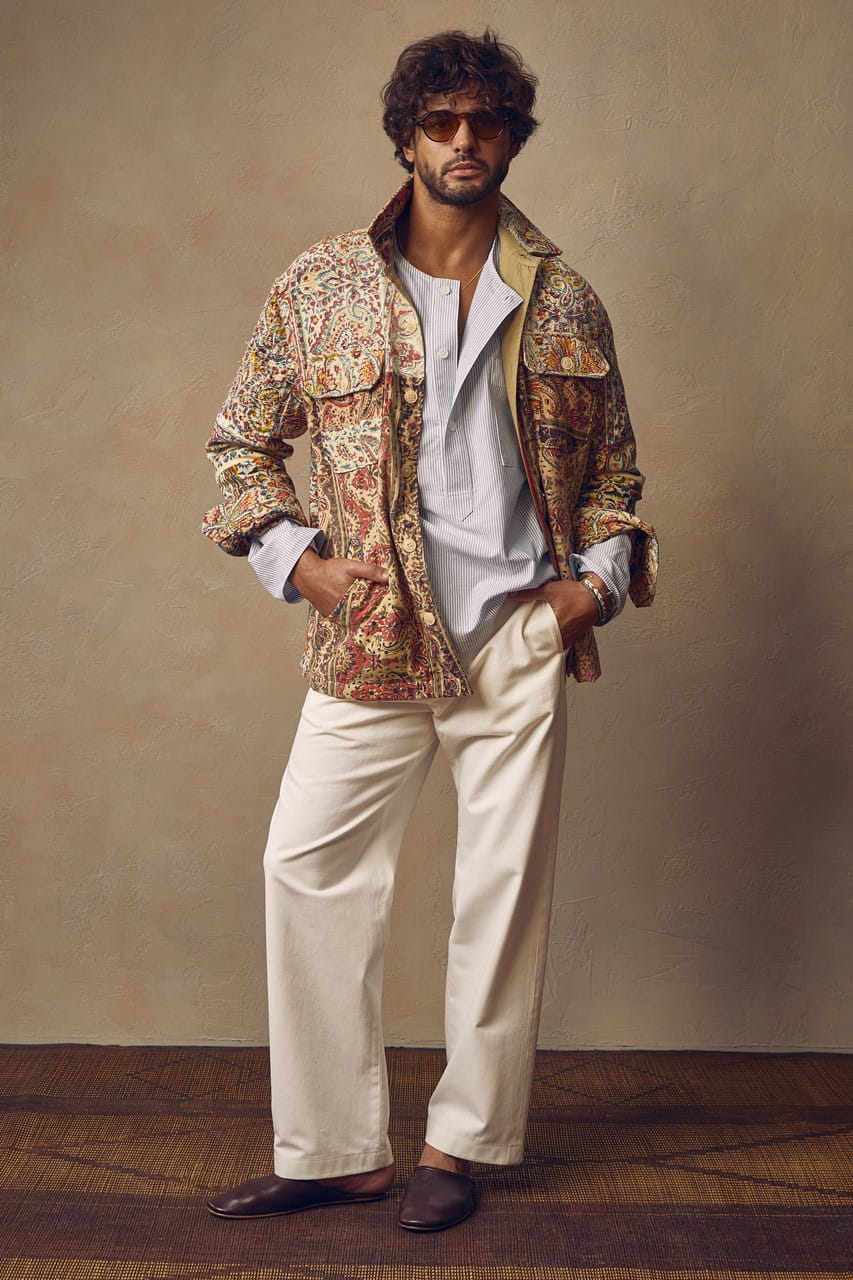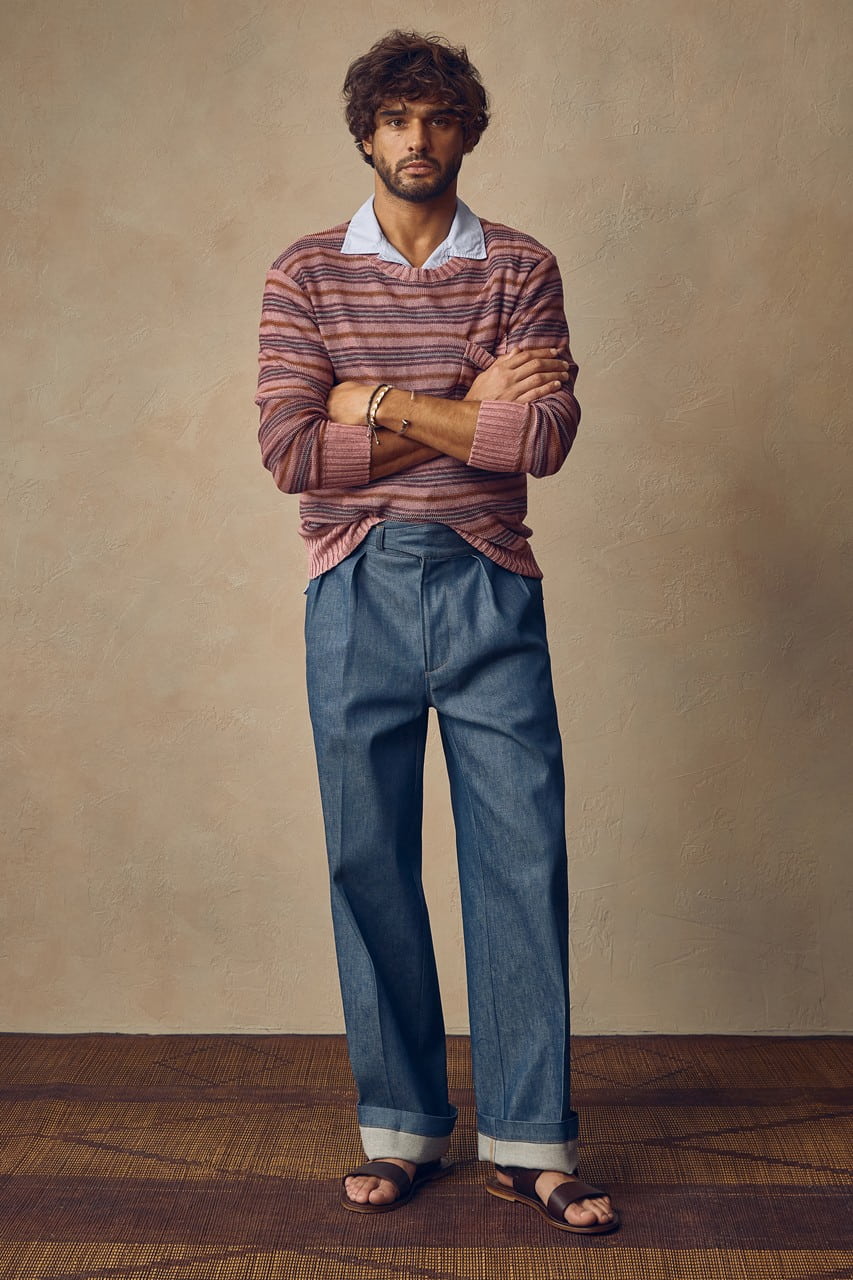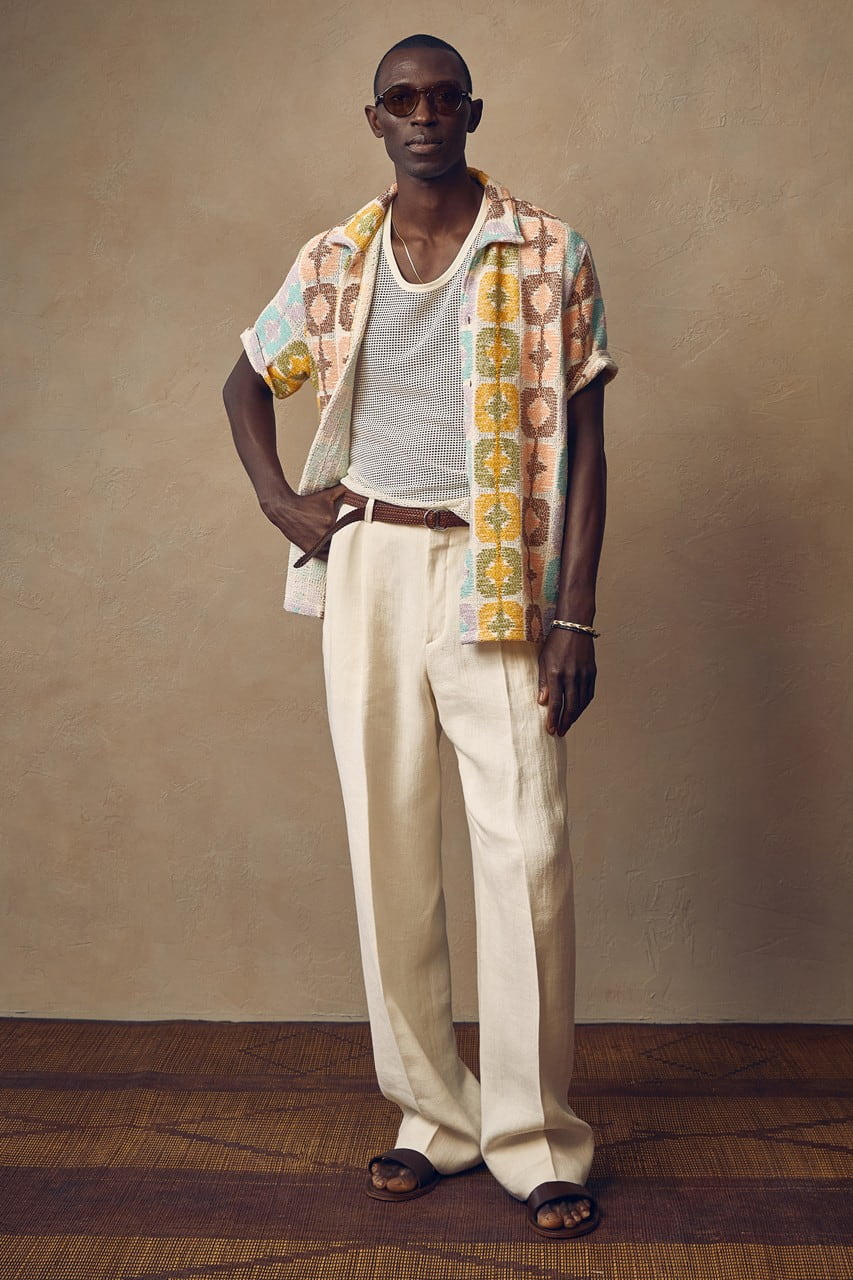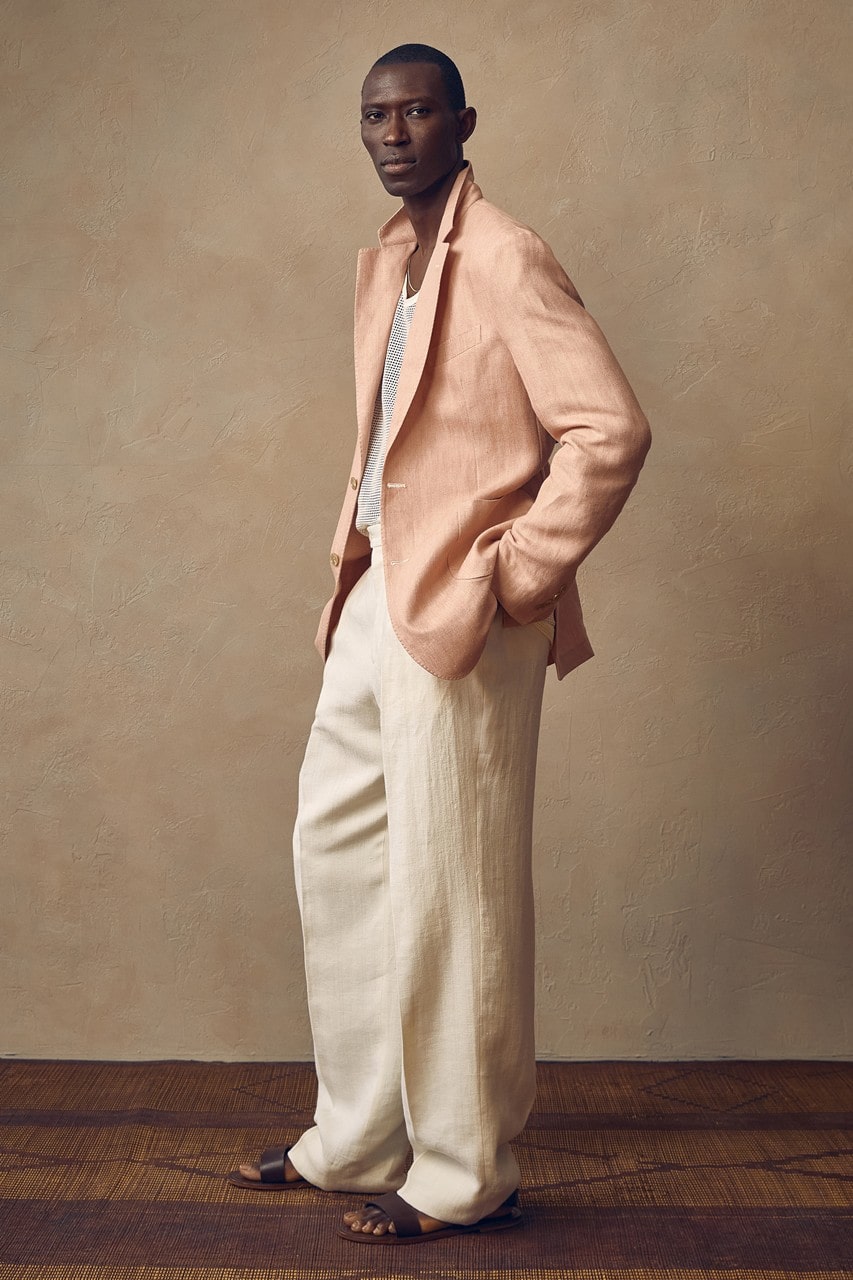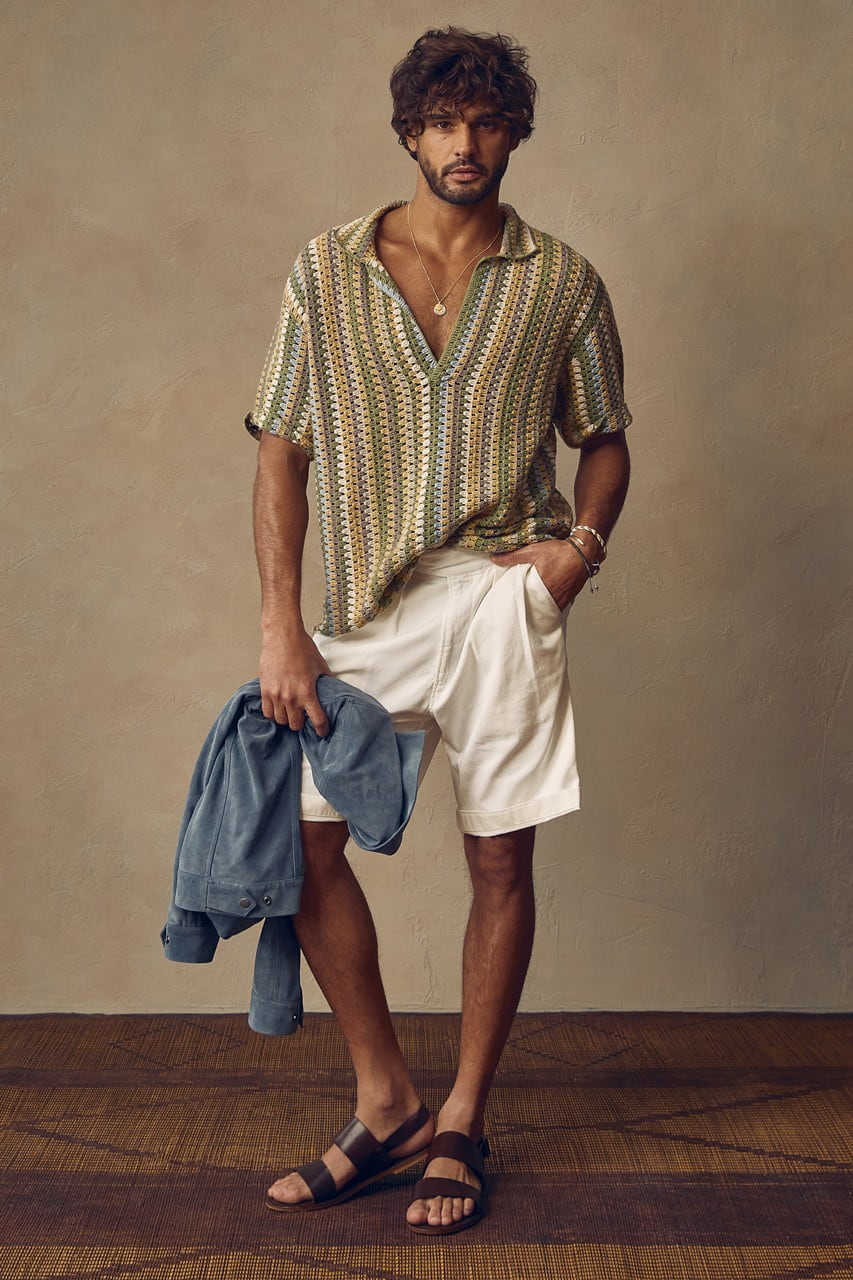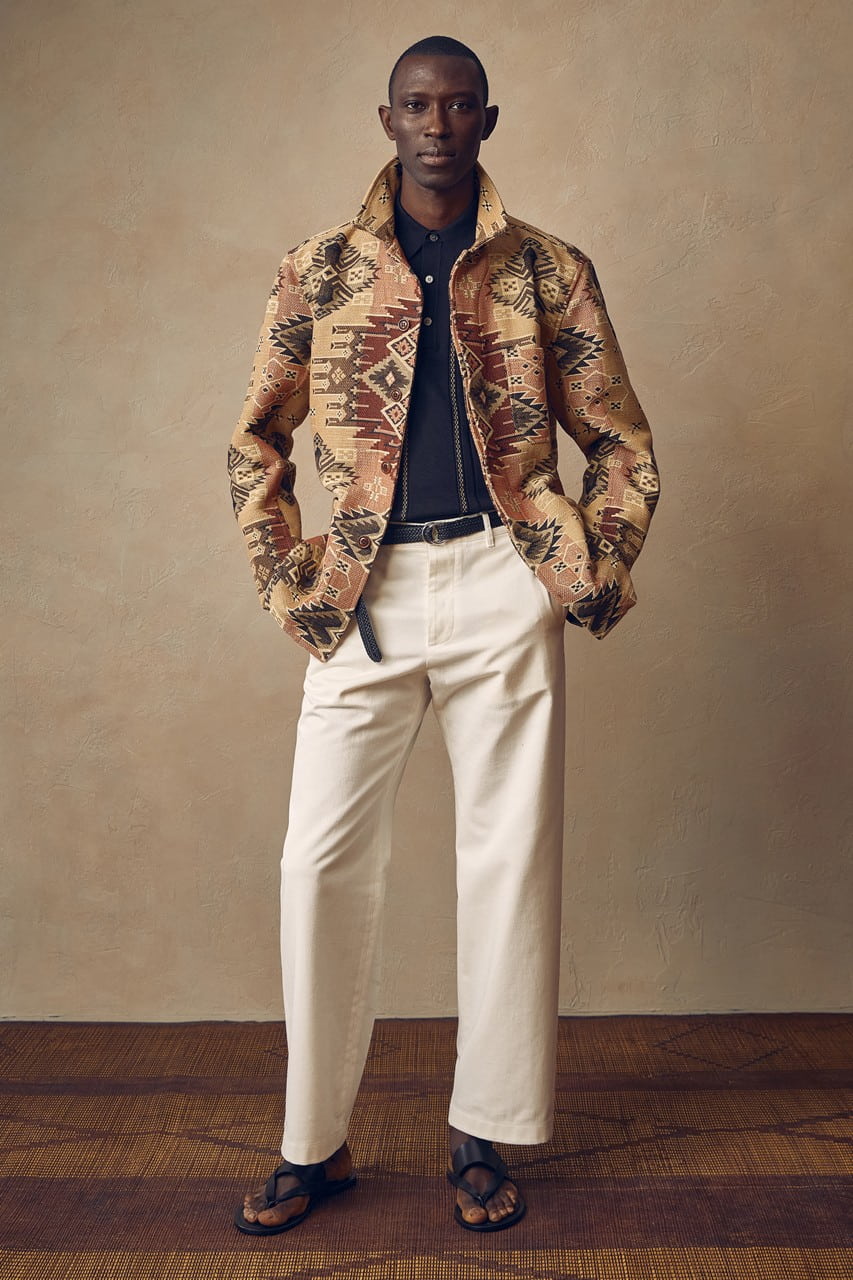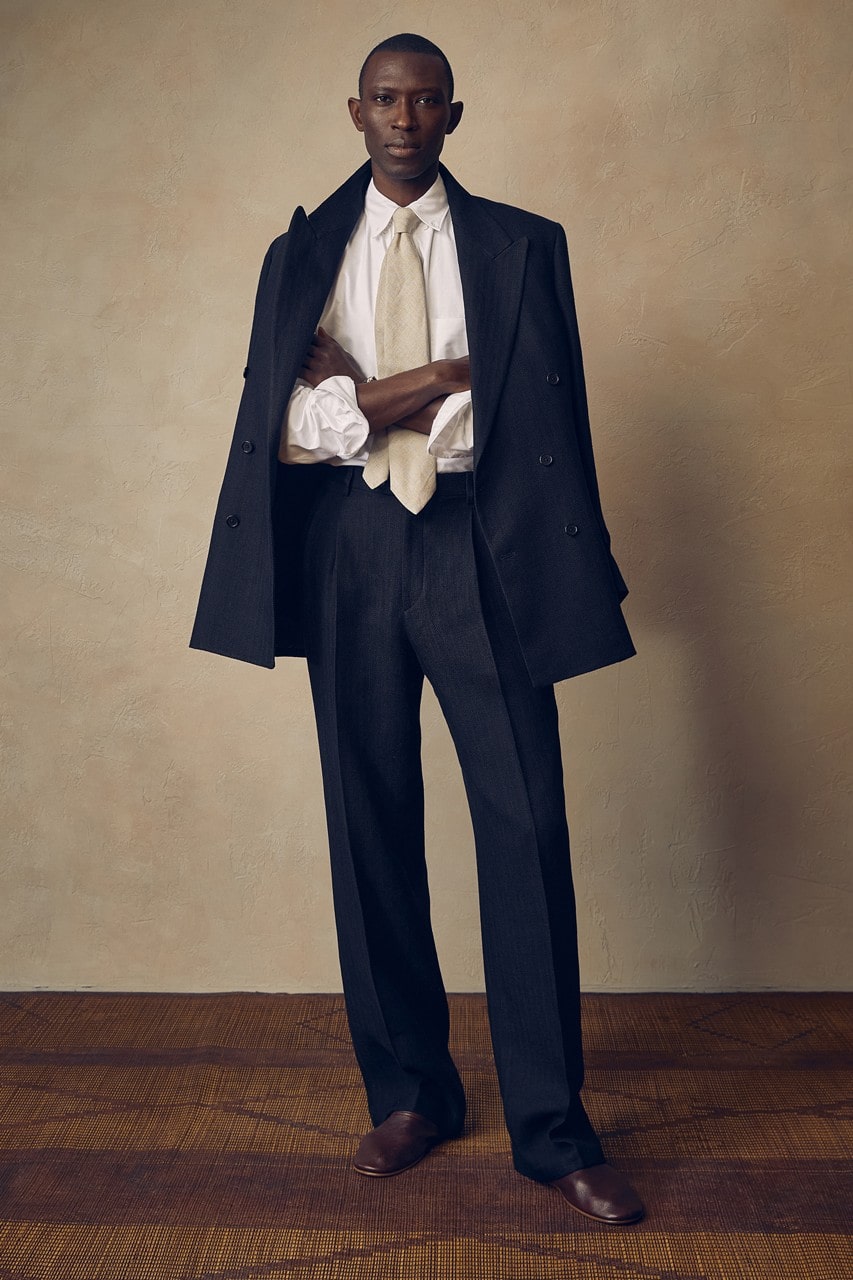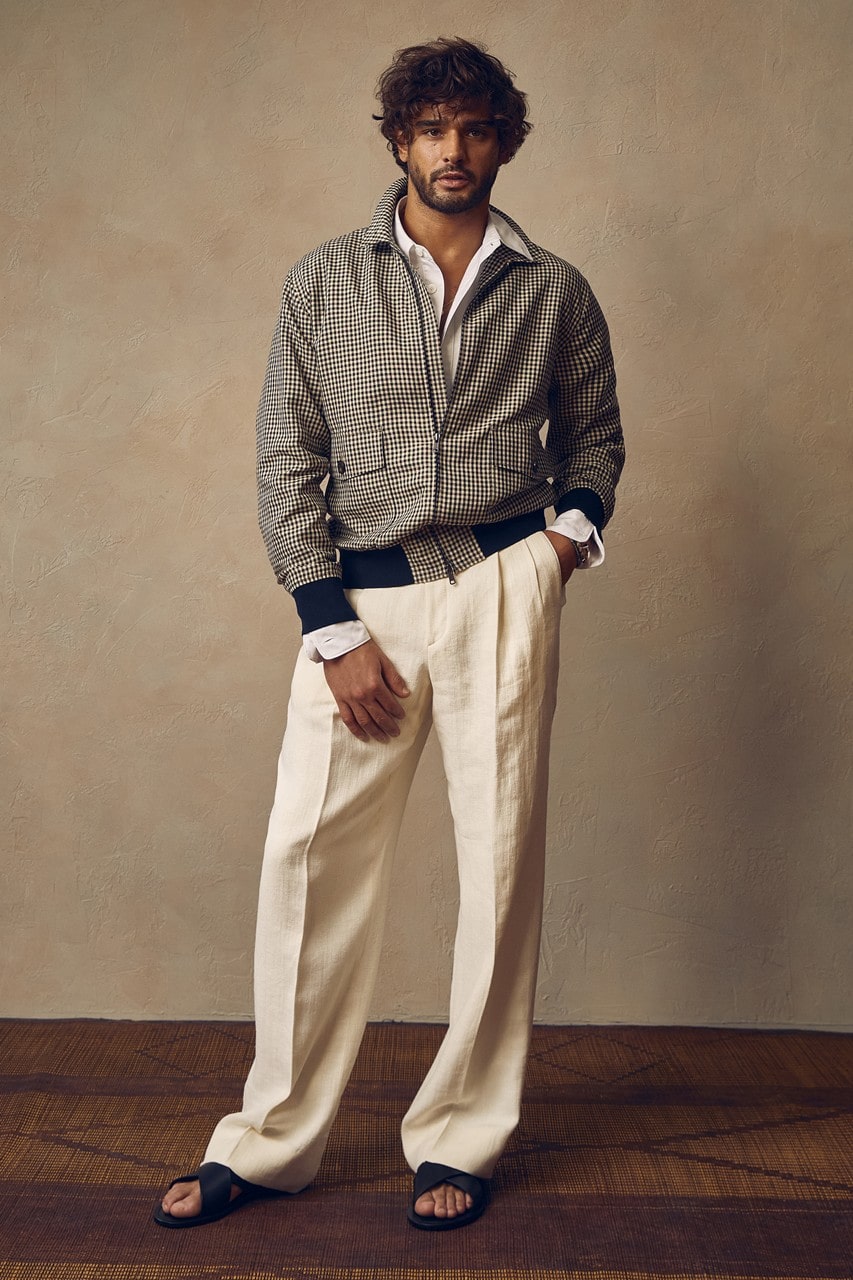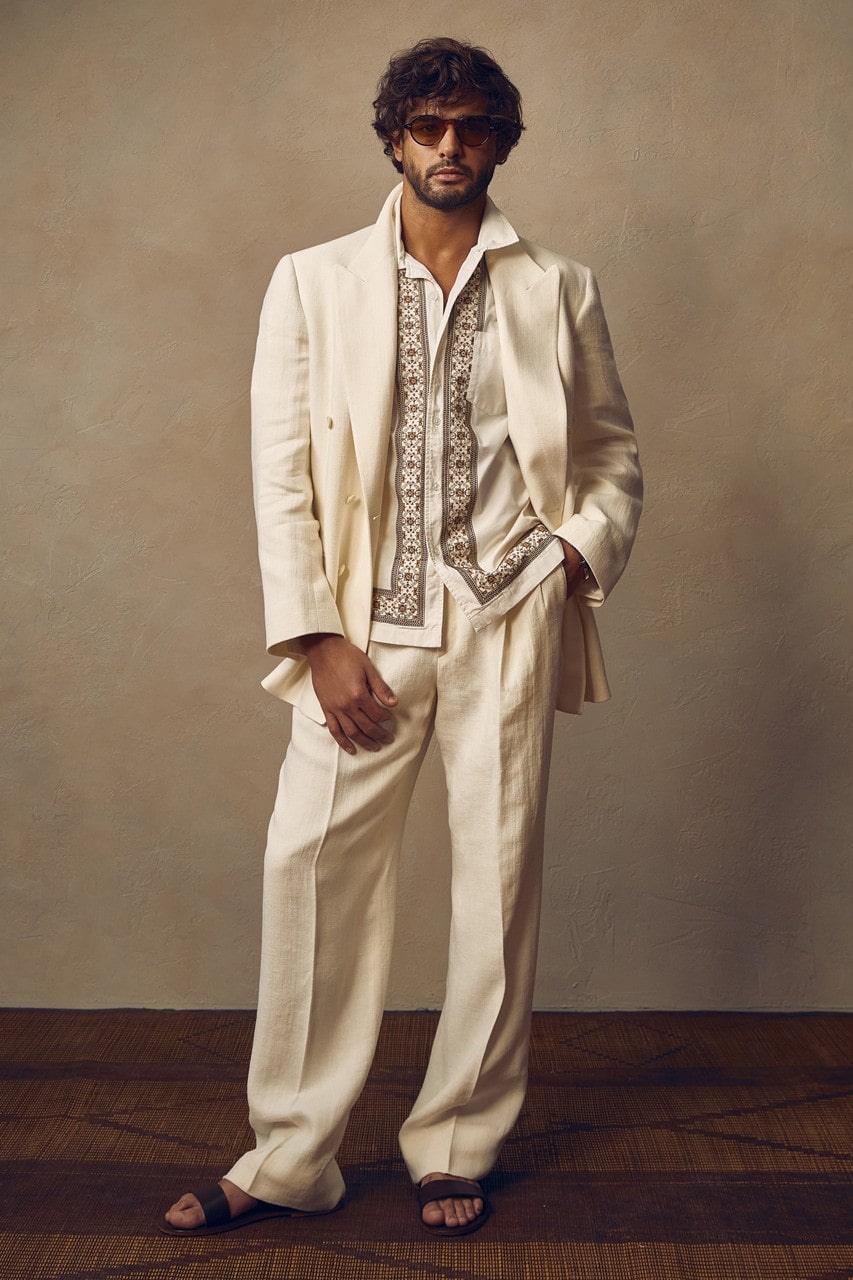 Todd Snyder took inspiration from photographs of American ex-pats in 1950s Tangiers, Morocco, for The Nomad Spring/Summer 2023 Collection.
The collection plays on textures, textural embellishments, and volume with relaxed silhouettes in grainy linen, textured herringbone patterns, macramé mesh, knits, and embroidery. Colors come in earthen shades of ivory, mustard yellow, teal, olive green, powder pink, midnight blue, and others.
The Nomad Collection SS23 features pieces like a Tuareg rug-inspired homespun shirt jacket over tailored Gurkha pants, relaxed double-breasted and single-breasted suits, button-down shirts with embroidered detailing, Japanese denim jeans with a lived-in patina, and knitted cardigans, and polos.
The Nomad Collection is available for viewing from the Todd Snyder website.