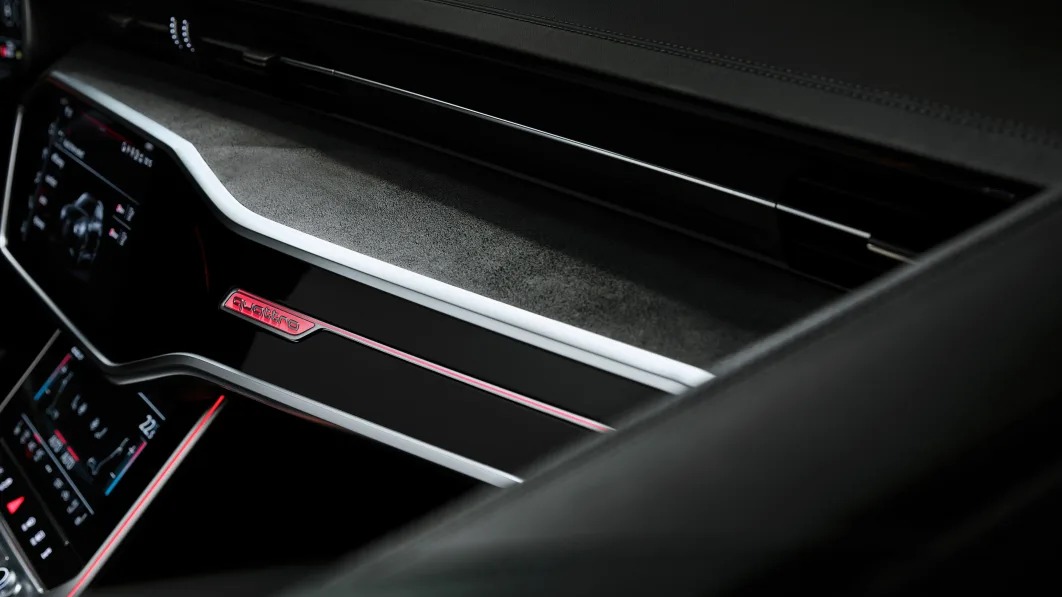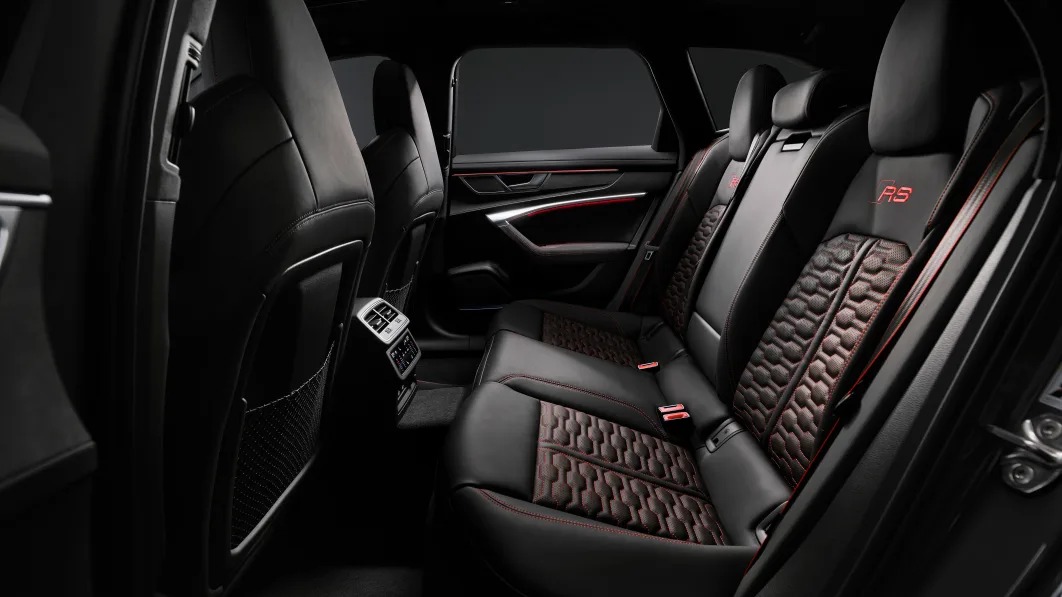 Audi's 2023 Performance versions of the RS 6 Avant and RS 7 Sportback have just been revealed with more power, better handling, and styling upgrades.
Under the hood, both cars come equipped with an improved 4.0-liter V8 engine that features larger 34.8 psi turbochargers, increased boost pressure, and improved output at 621 HP and 627 lb-ft of torque, allowing them to go from 0 to 62 mph in 3.4 seconds. The cars also receive a standard eight-speed automatic transmission, 22-inch matte-black wheels with 5-Y spoke profiles, and forging-milling processed lighter rims. Both are also integrated with the RS Dynamic Package, which includes dynamic all-wheel steering, a Quattro self-locking center differential, and a higher 174 mph top speed. The optional RS Dynamic Package Plus adds a lighter carbon ceramic braking system and increases the top speed to 190 mph.
Both Performance cars also get standard exclusive 21-inch wheels with 273/35 tires, but owners can opt for unique lightweight 22-inch wheels with 285/30 Continental SportContact 7 tires. Exterior color options come in matte and metallic Ascari Blue and matte Dew Silver. Matte gray RS mirrors, spoilers, side skirts, roof rails, and trim complete the exterior look with optional black roof rails, door trim, and badges. The interior options still have red and gray accents, but a new blue option is available as well.
The 2023 Audi RS 6 Avant Performance will cost around $134,899, while the RS 7 Sportback Performance will carry a $139,276 price tag. Both are set to launch on December 8th.