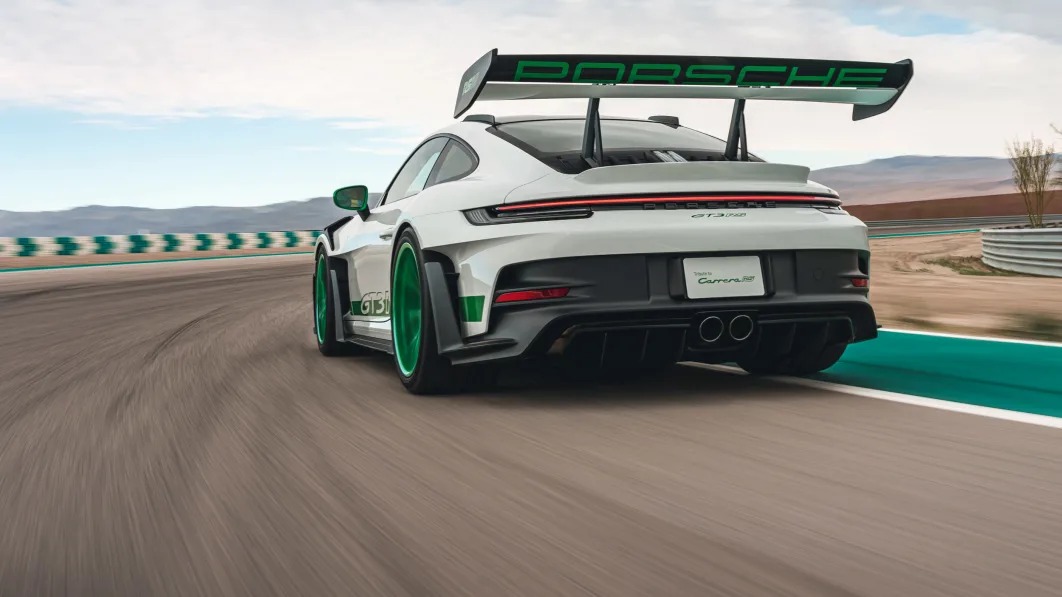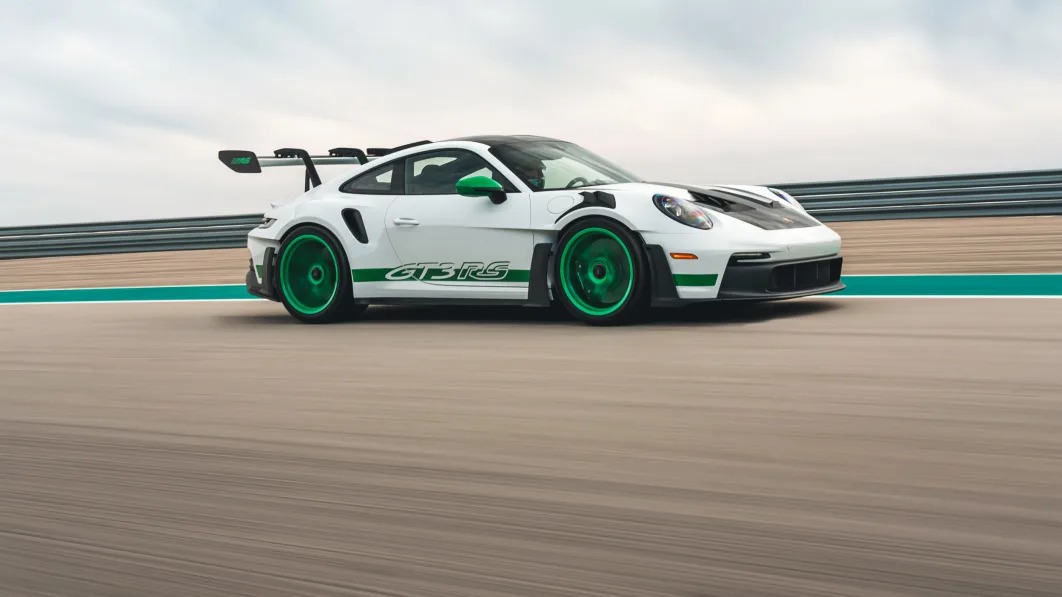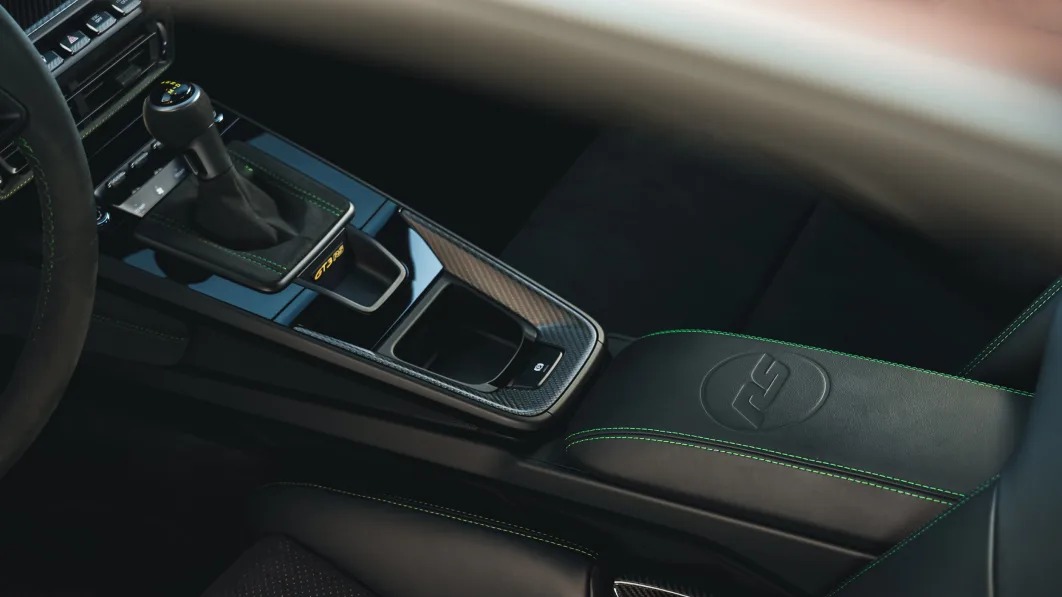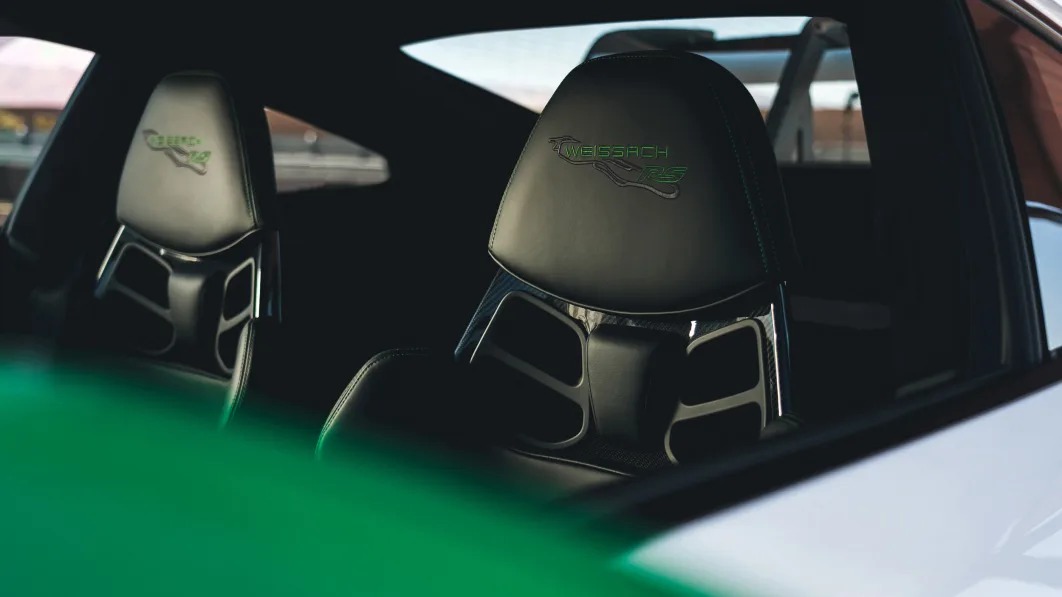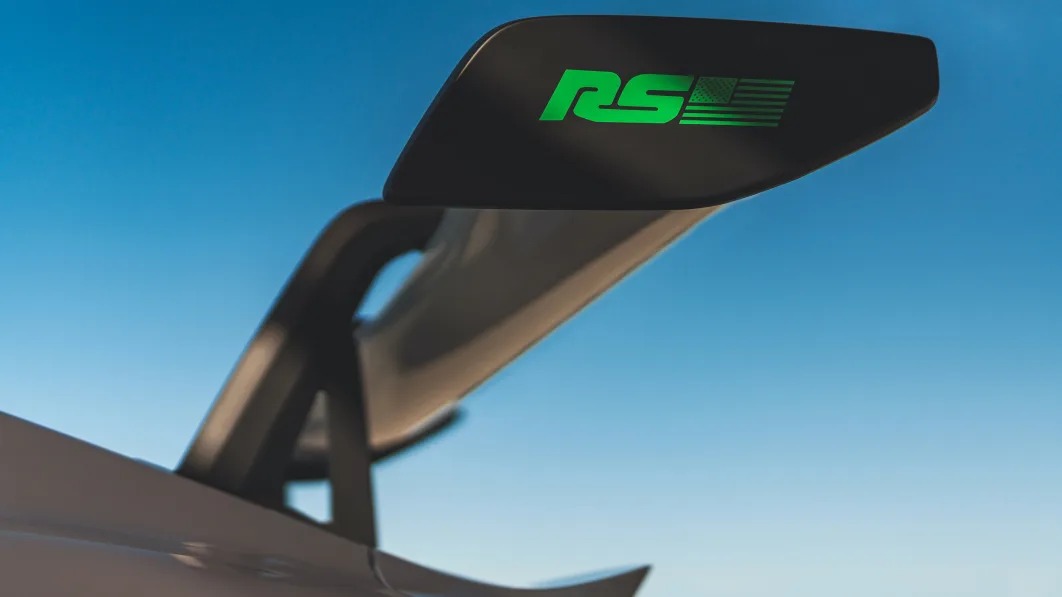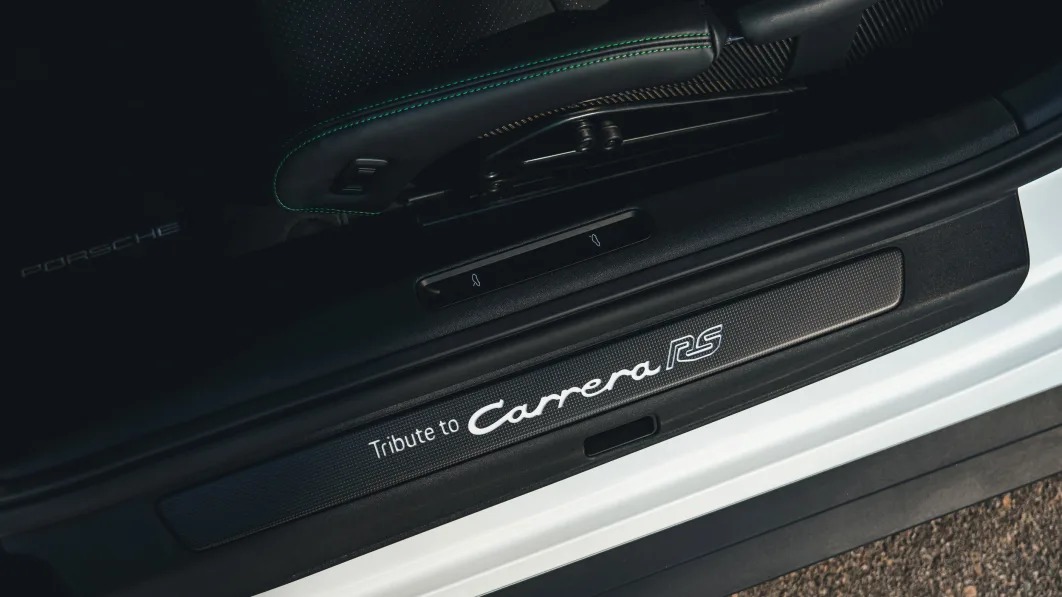 2023 Porsche 911 GT3 RS with Tribute to Carrera RS Package Finally Takes to the Street
Porsche announced the RS-themed 911 special edition last year at Monterey Car Week, with images of the coupe dropping in October. Exclusive to the US, the 2023 Porsche 911 GT3 RS equipped with the Tribute to Carrera RS package makes its first appearance ahead of deliveries.
The white with Python Green livery pays homage to the 1973 911 Carrera RS 2.7 and will be making its track debut next month at the 12 Hours of Sebring from March 15th-18th.
The Tribute to Carrera RS Package puts together interior design components that include green deviated stitching, illuminated door sill guards with the 'Tribute to Carrera RS' script, the 'RS' logo embossed center console lid, and white keys.
Exclusive Manufaktur elements include Python Green painted magnesium wheels, mirror caps, and GT3 RS side graphics. PORSCHE script on the underside of the wing, a GT3 RS graphic on the rear bumper, and a special American flag RS logo on the wing end plates complete the look.
The car comes with the standard Weissach Package, which comes with interior and exterior exposed carbon fiber detailing and chassis components, weight-saving Magnesium wheels, carbon fiber anti-roll bars, coupling rods, and shear panels. Body color-matched hood and roof paint are available at no extra cost.
Completing the package are several accessories like a custom car cover, RS valve stem caps with Python Green scripting, Python Green keycaps, custom license plate frames, a pair of 1:43 scale model 1973 Carrera RS and 2023 Porsche 911 GT3 cars, and a custom-made Porsche Design timepiece.
The special edition Porsche runs on a 518 hp naturally aspirated 4.0-liter flat-six engine with 343 lb-ft of torque and a top speed of 184 mph.
The 2023 911 GT3 RS with the Tribute to Carrera RS Package carries a total MSRP of $312,550, plus the $1,450 delivery, processing, and handling fee.