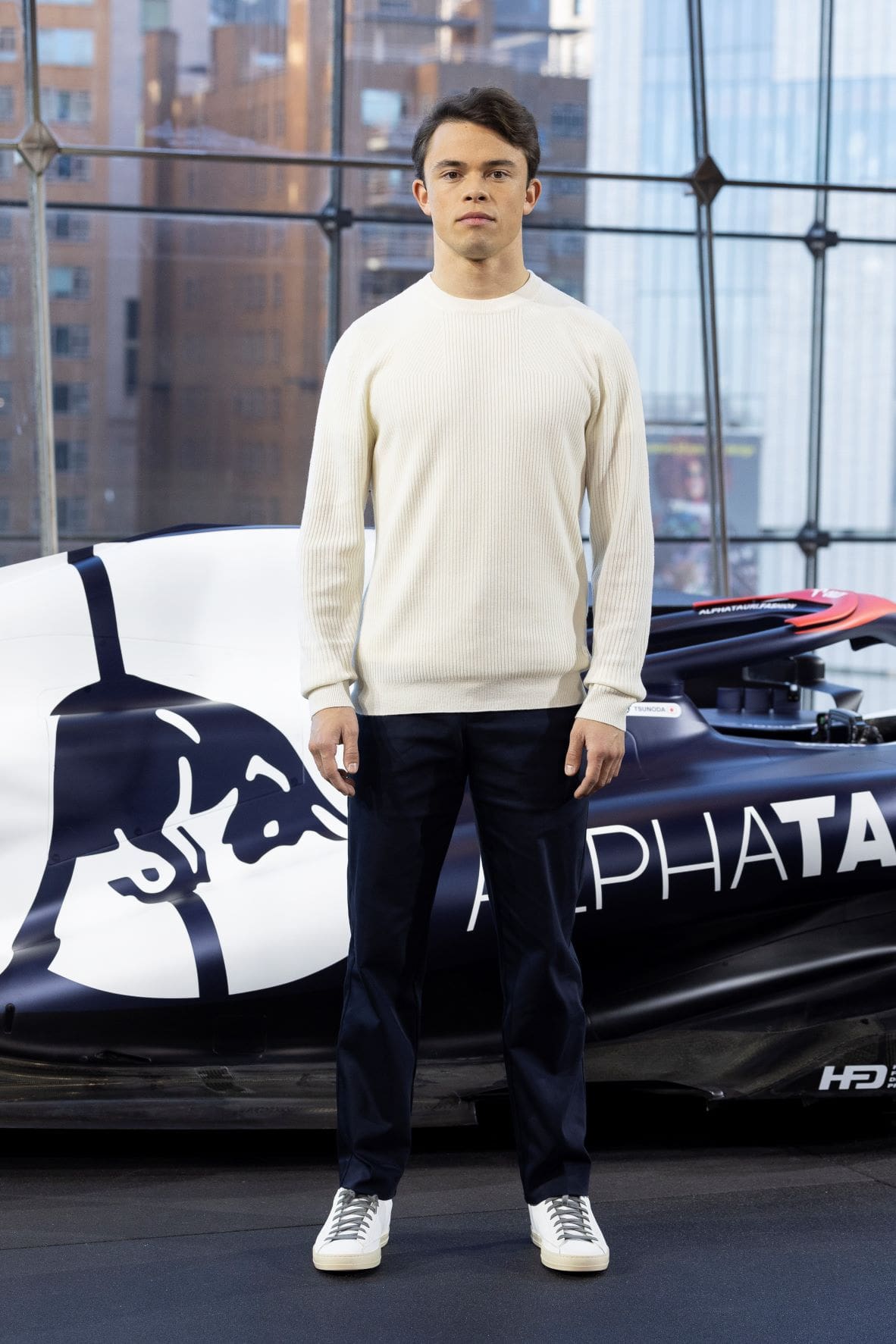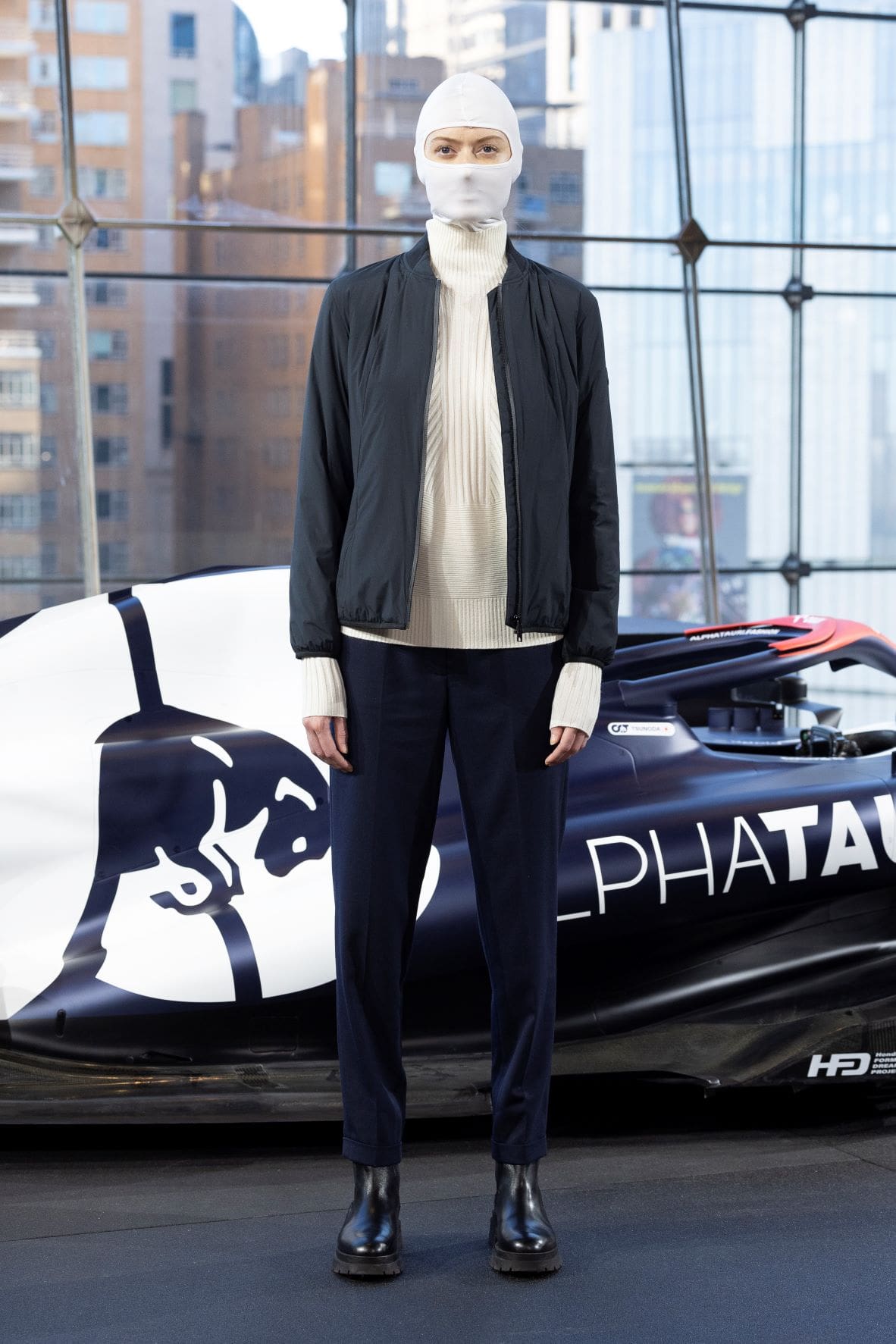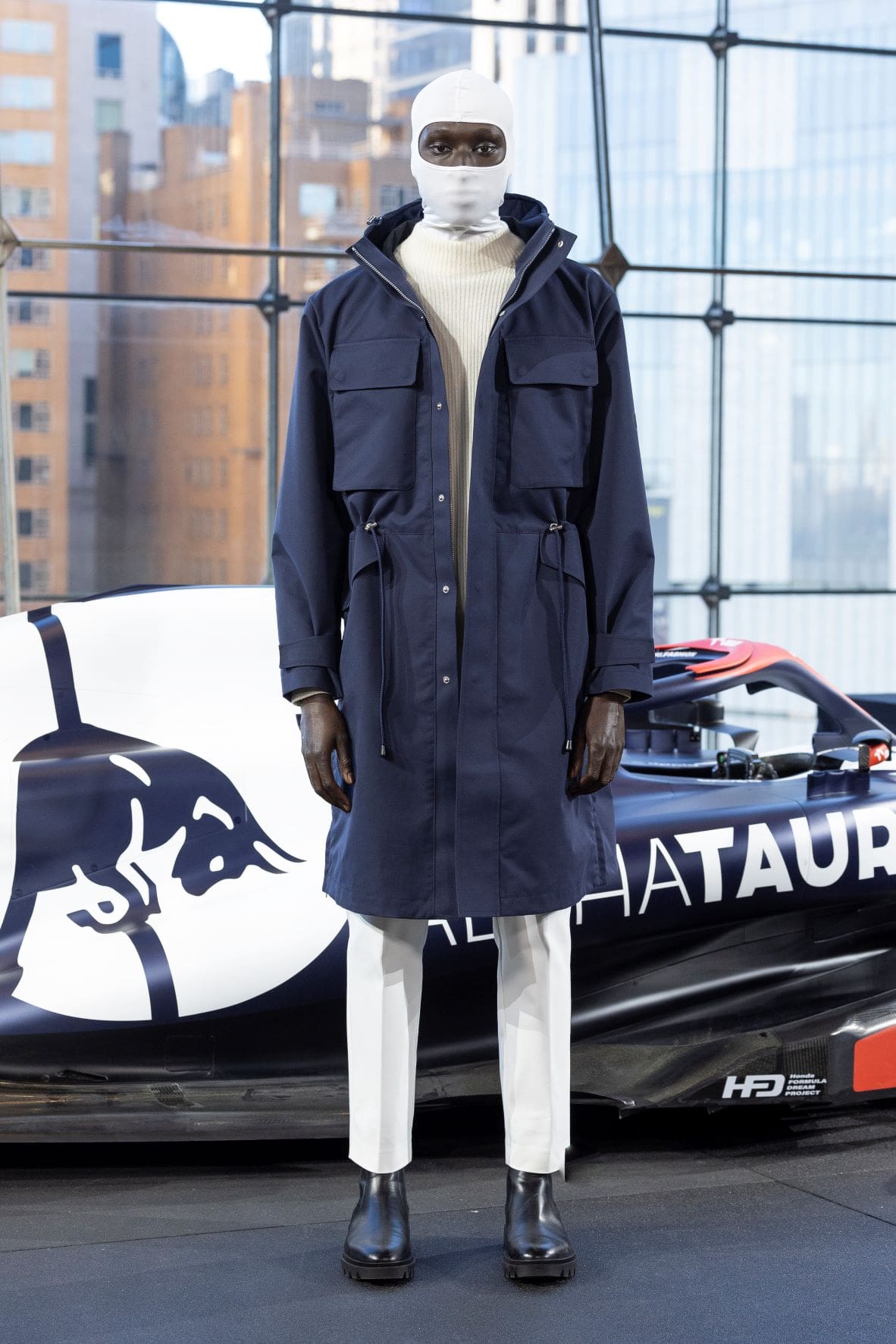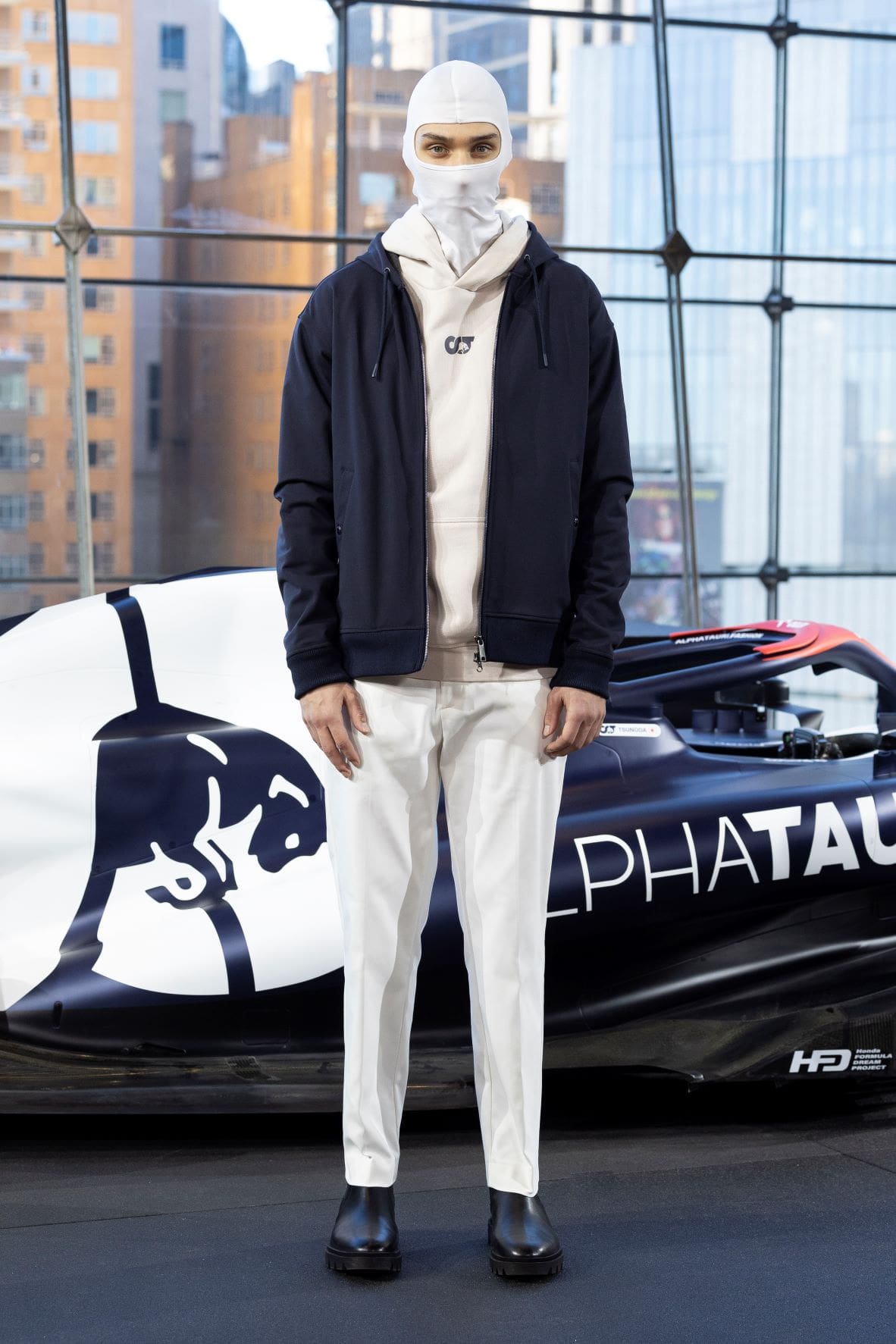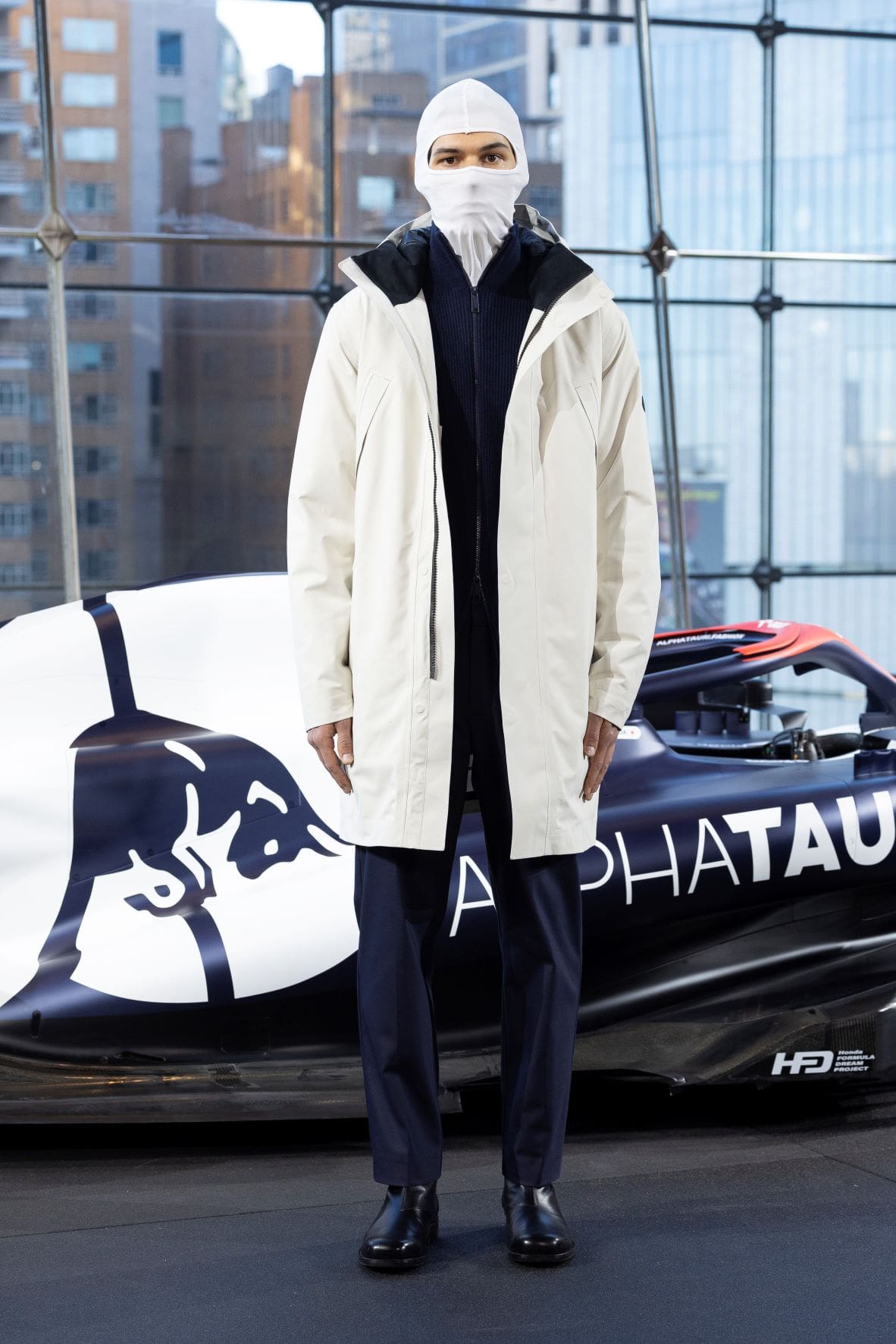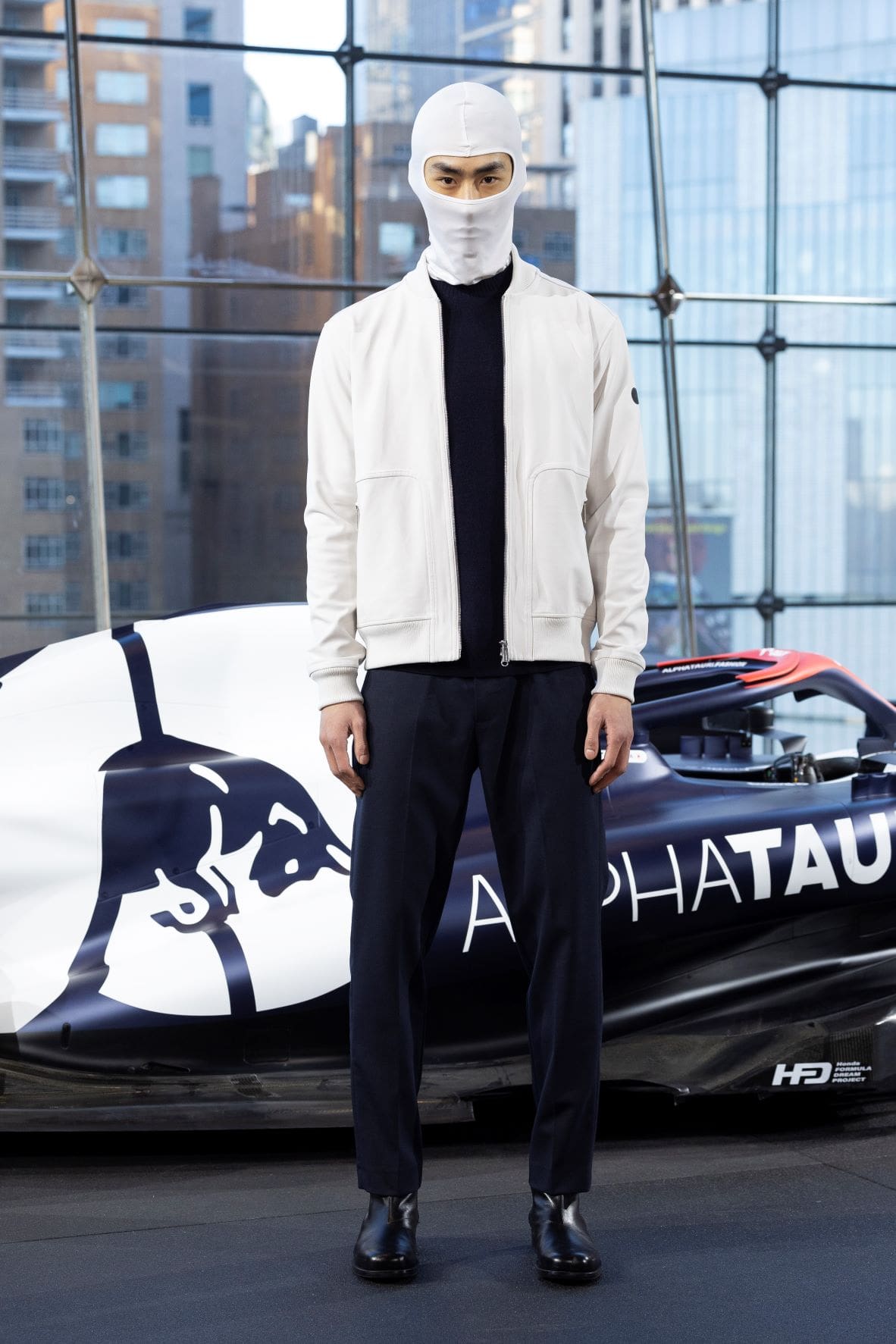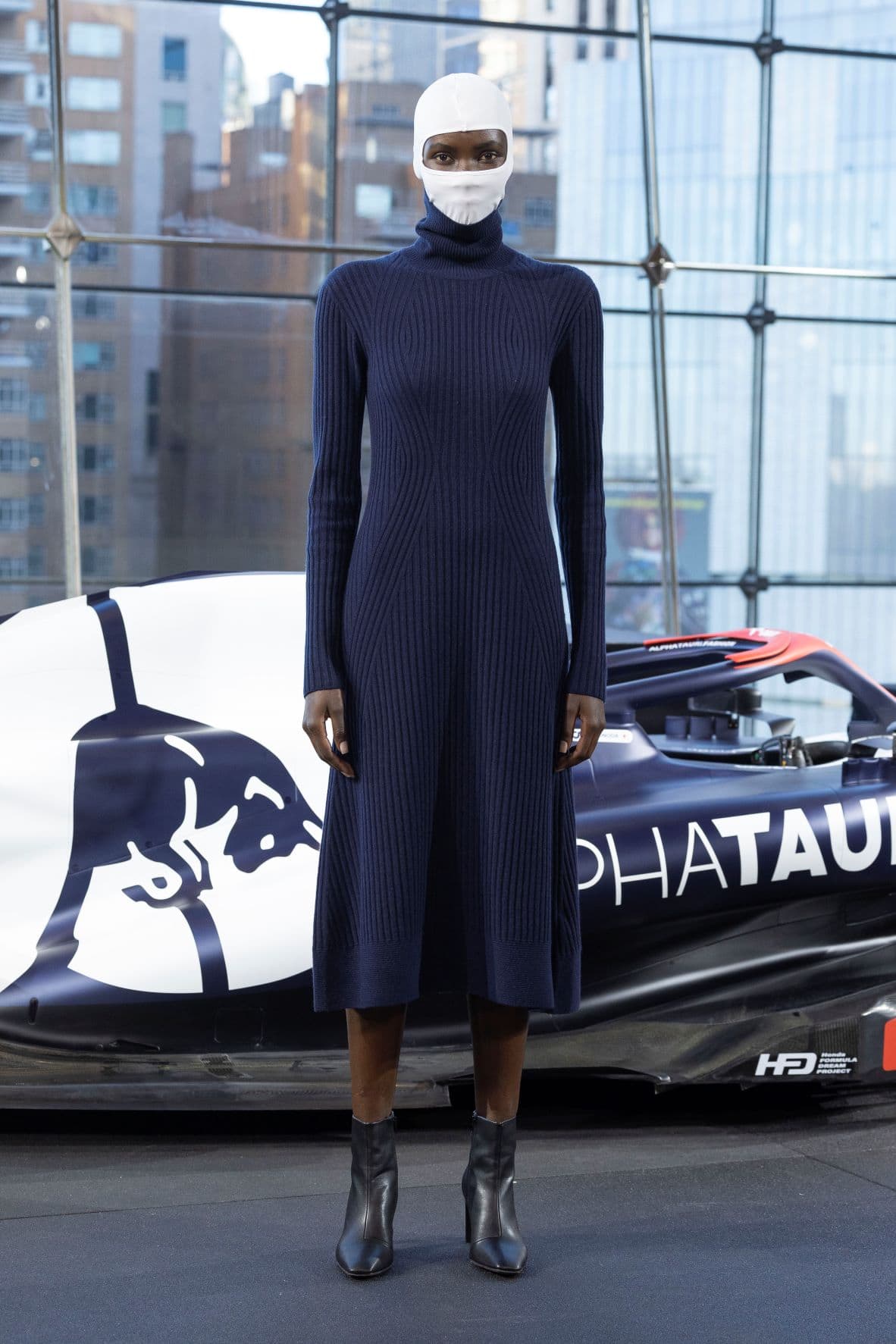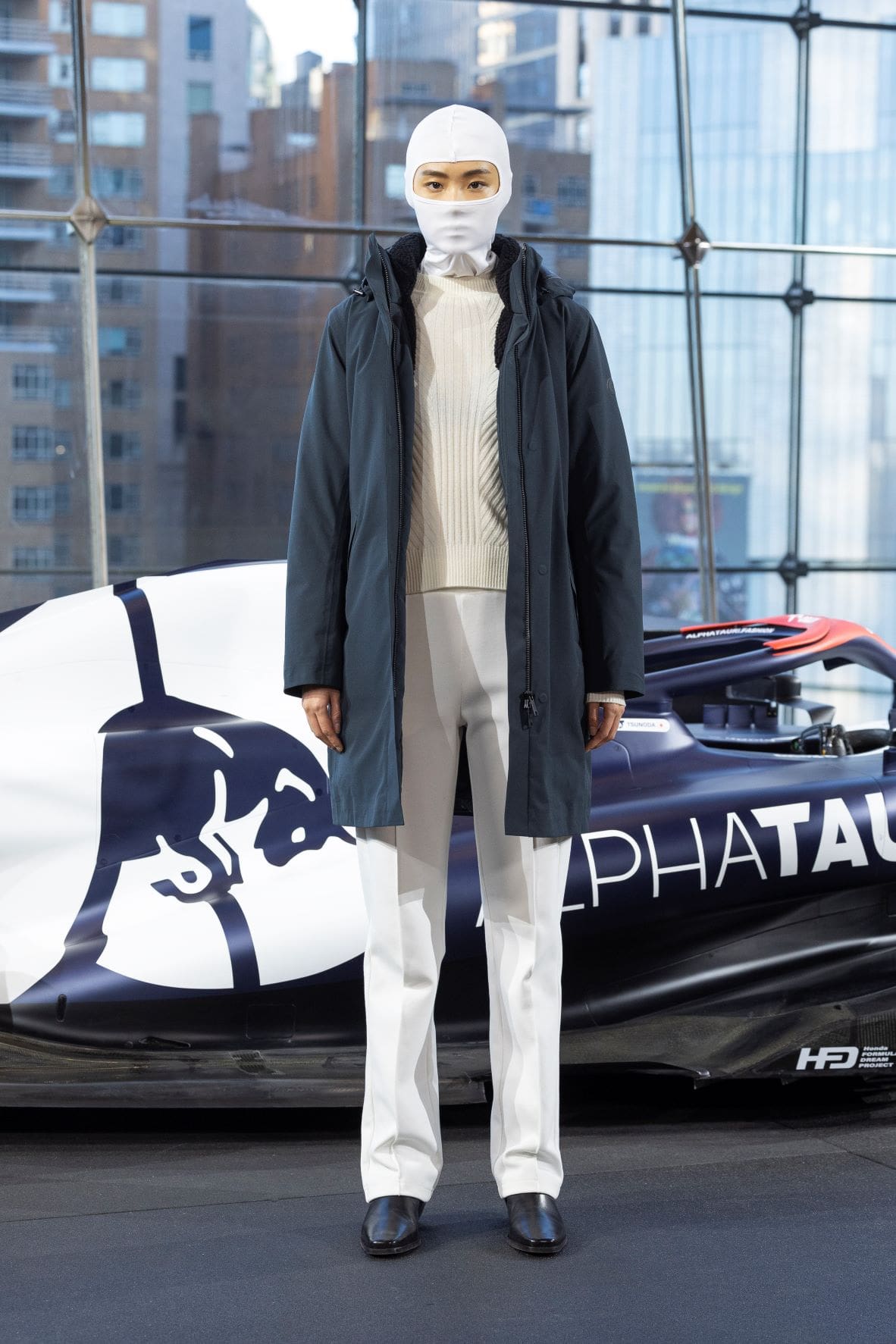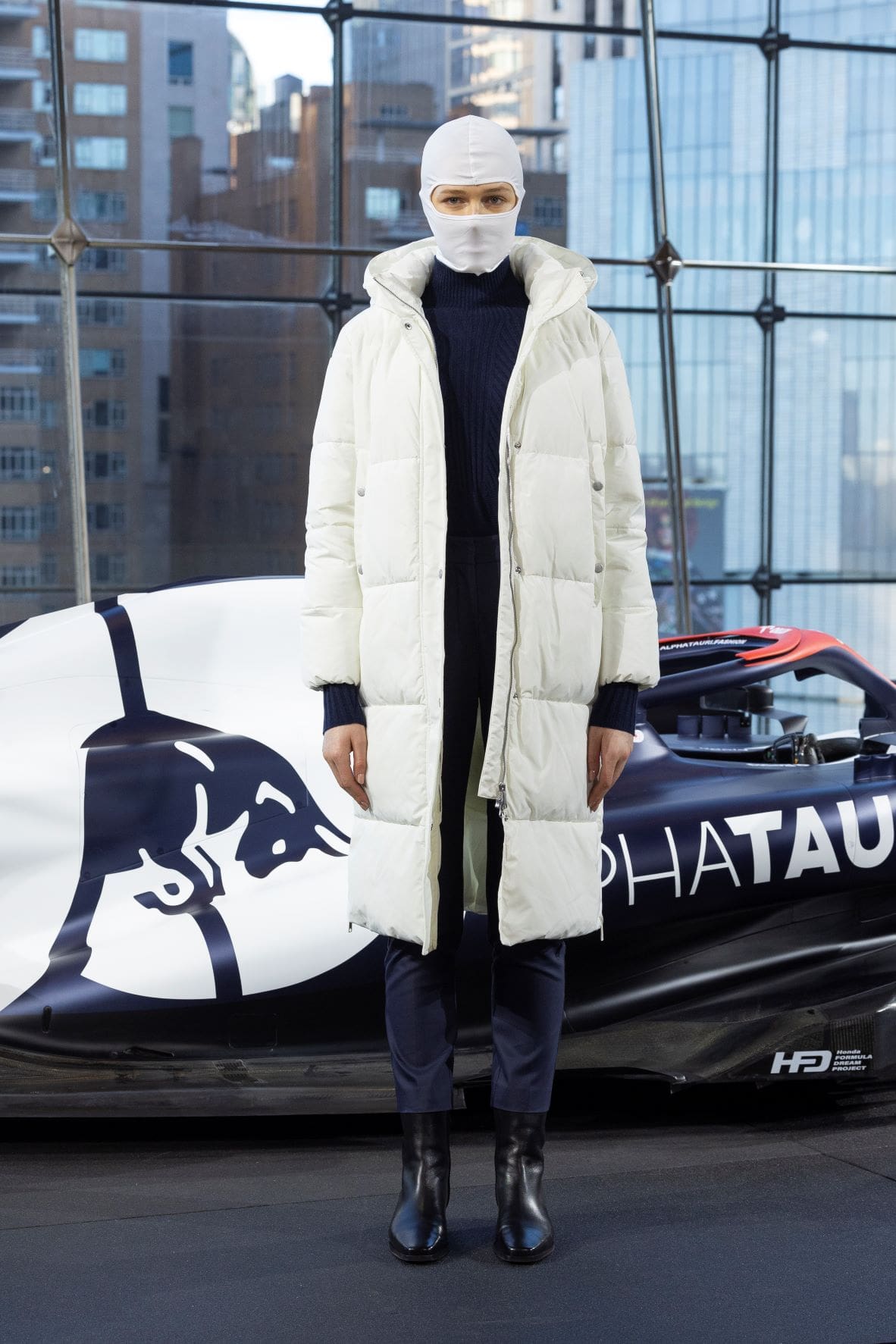 Red Bull's fashion brand AlphaTauri celebrates its freshman foray in the US market during New York Fashion Week in the Appel Room of Lincoln Center, with guests from across the fashion, lifestyle, and motorsport industries.
The event was hosted by Red Bull Gaming's Nicki Taylor and featured Scuderia AlphaTauri F1® drivers Yuki Tsunoda and Nyck De Vries, who were present in the after-show party dressed in outfits from the AlphaTauri collection.
AlphaTauri's Fall/Winter 2023 collection set out to merge clean design, premium materials, and fabric innovations. It features the brand's 3D knitwear and its proprietary tech-meets-fashion statement manufactured using Shima Seiki's 3D knitting machine through outerwear, layering clothing, and the iconic 'KOOV' and 'KAAV' technical parkas. The collection's accessories use the in-house Taurobran® 3-layer membrane that's both waterproof and breathable.
Along with its new Fall/Winter 2023 collection, the Italian label also unveiled the 2023 F1® race car from Scuderia AlphaTauri showed a livery that carried aspects of last year's design with new design detailing.
As part of AlphaTauri's push to expand its sales network and e-commerce presence in 2023 beyond Europe, the FW23 collection will be available in selected retail outlets and online at alphatauri.com starting July 2023.