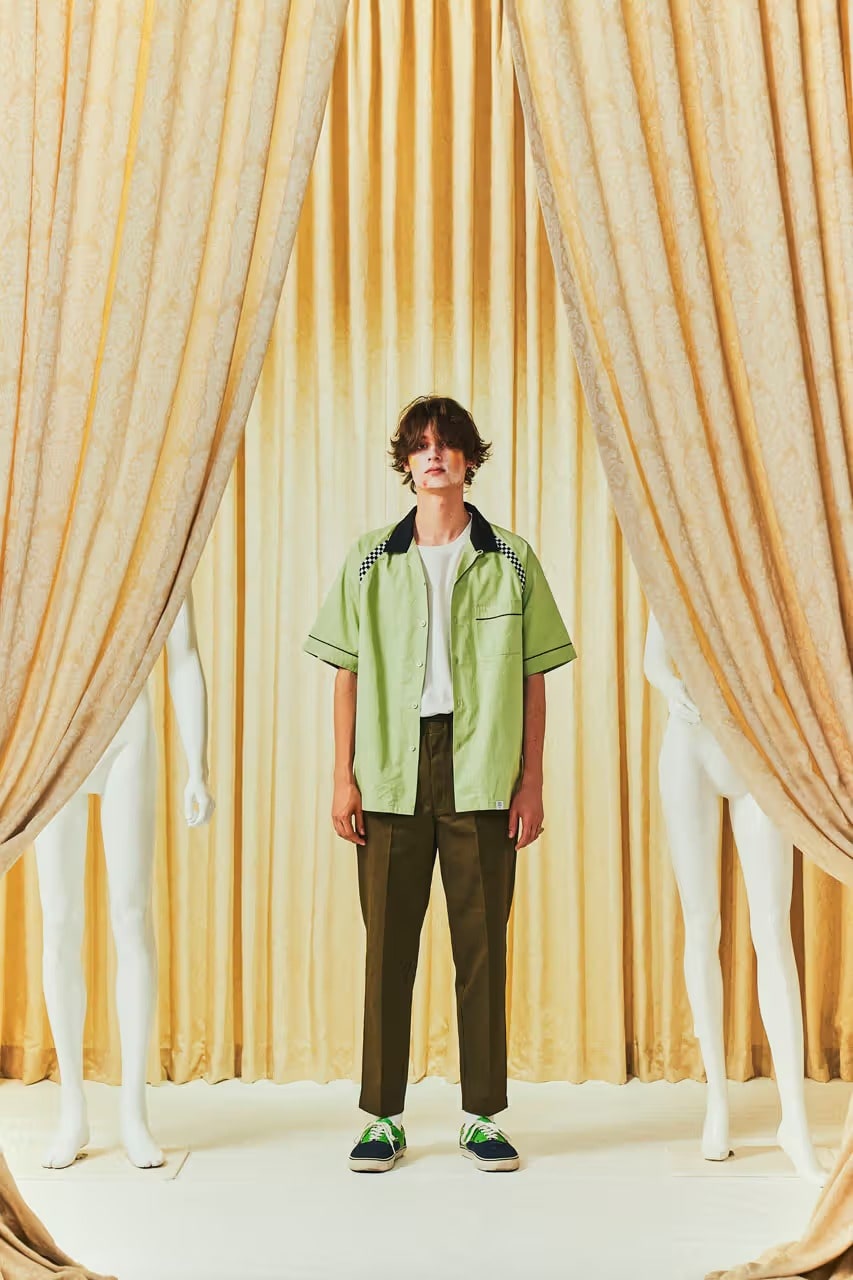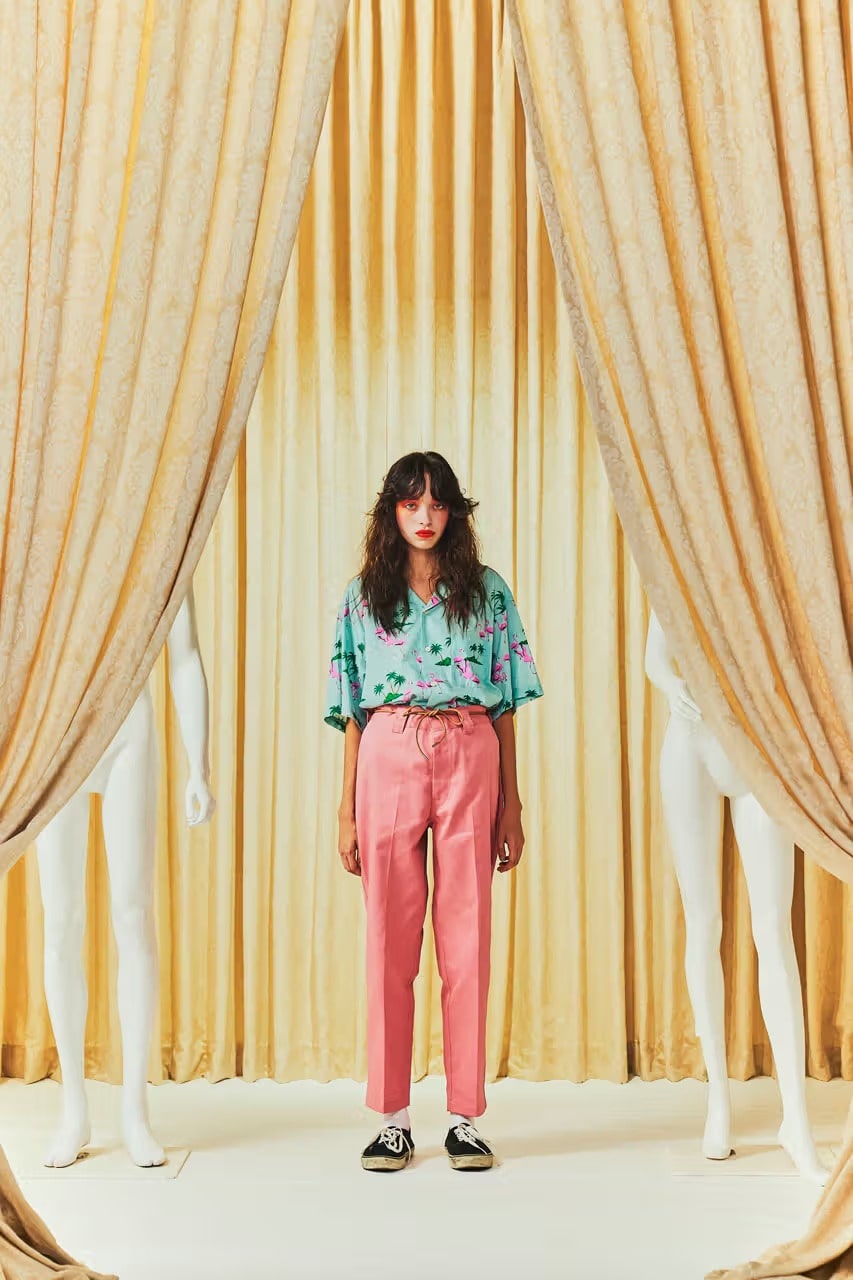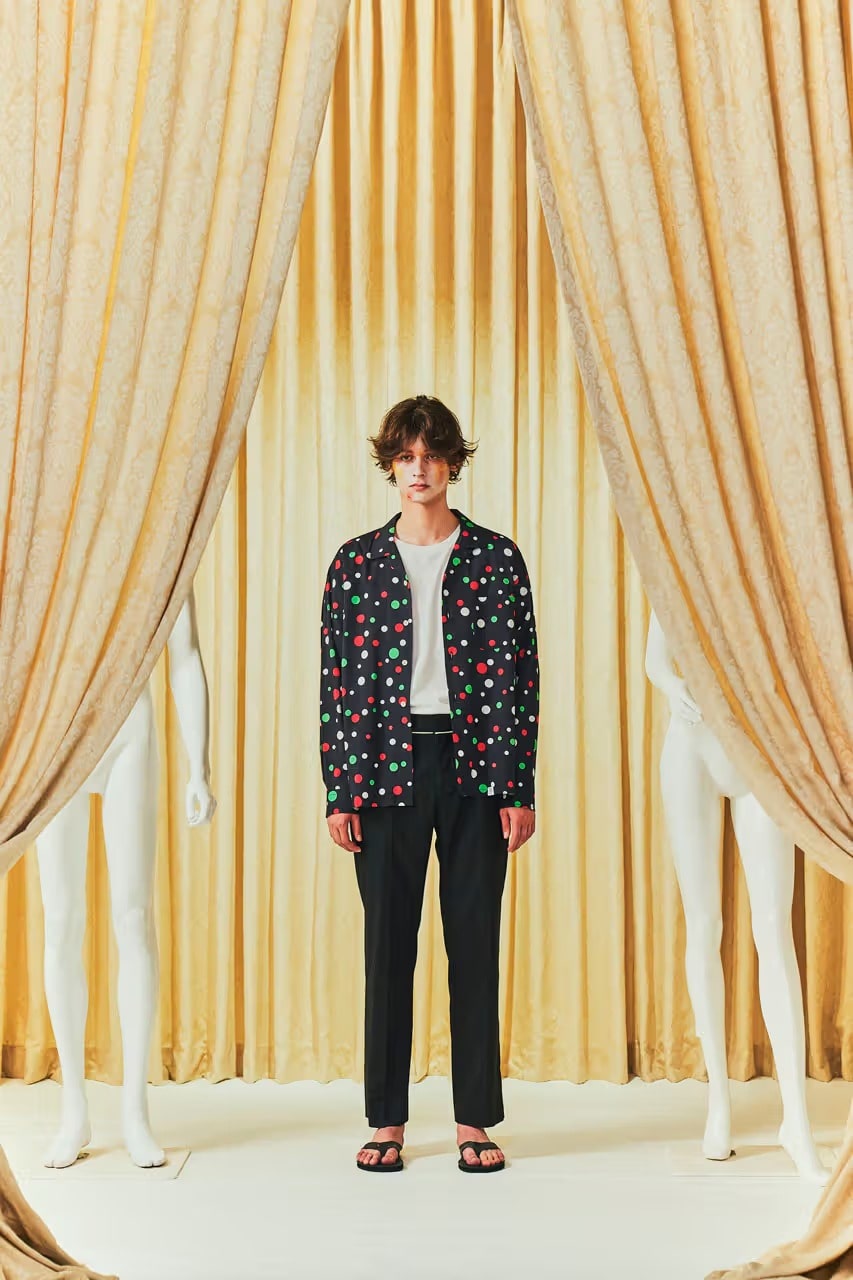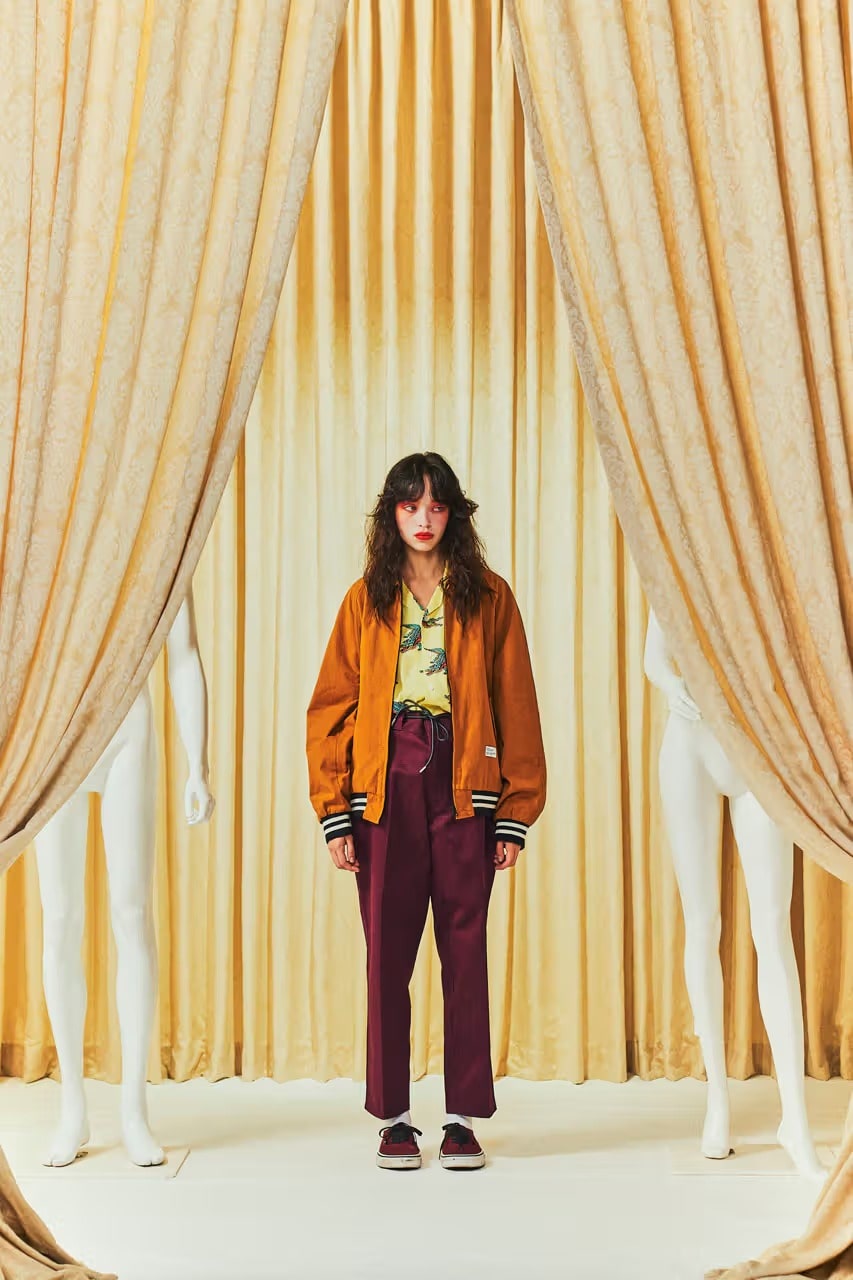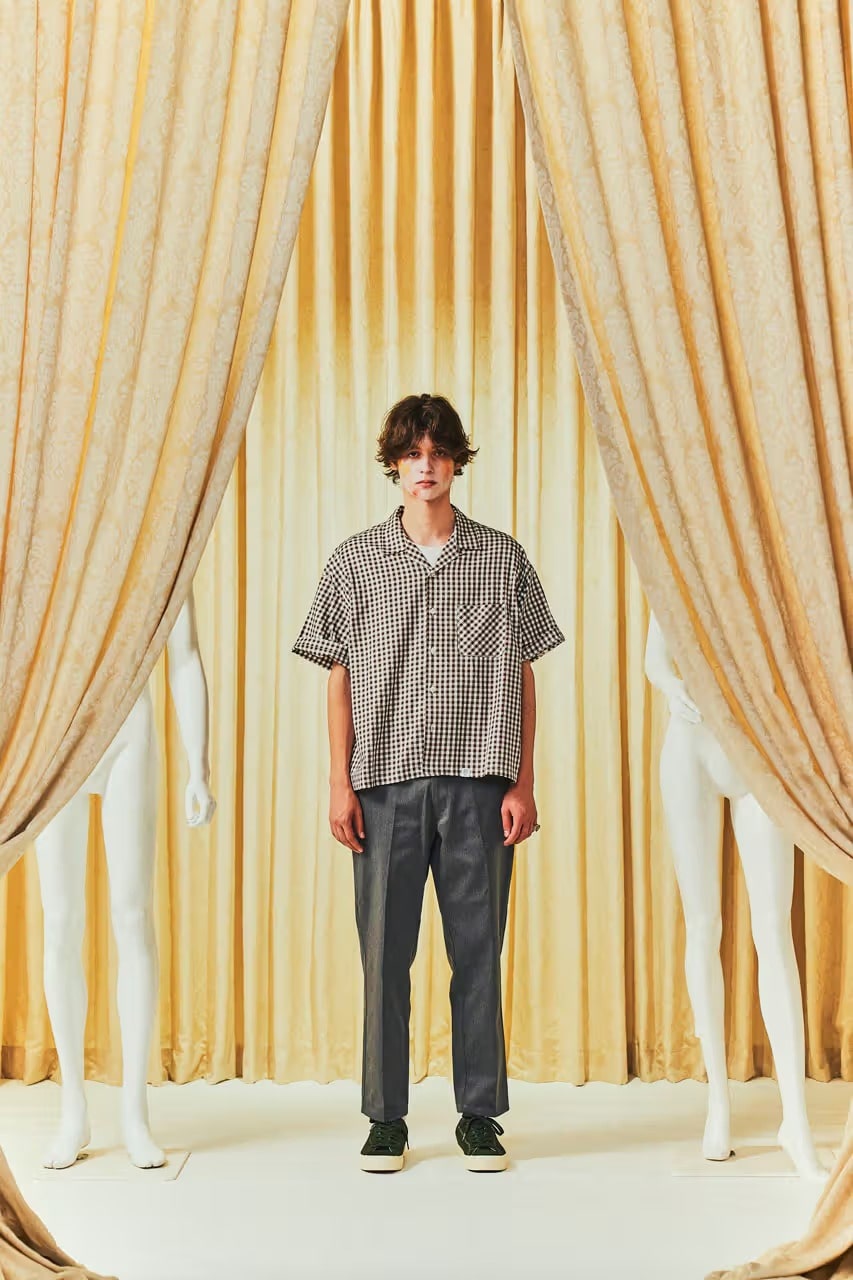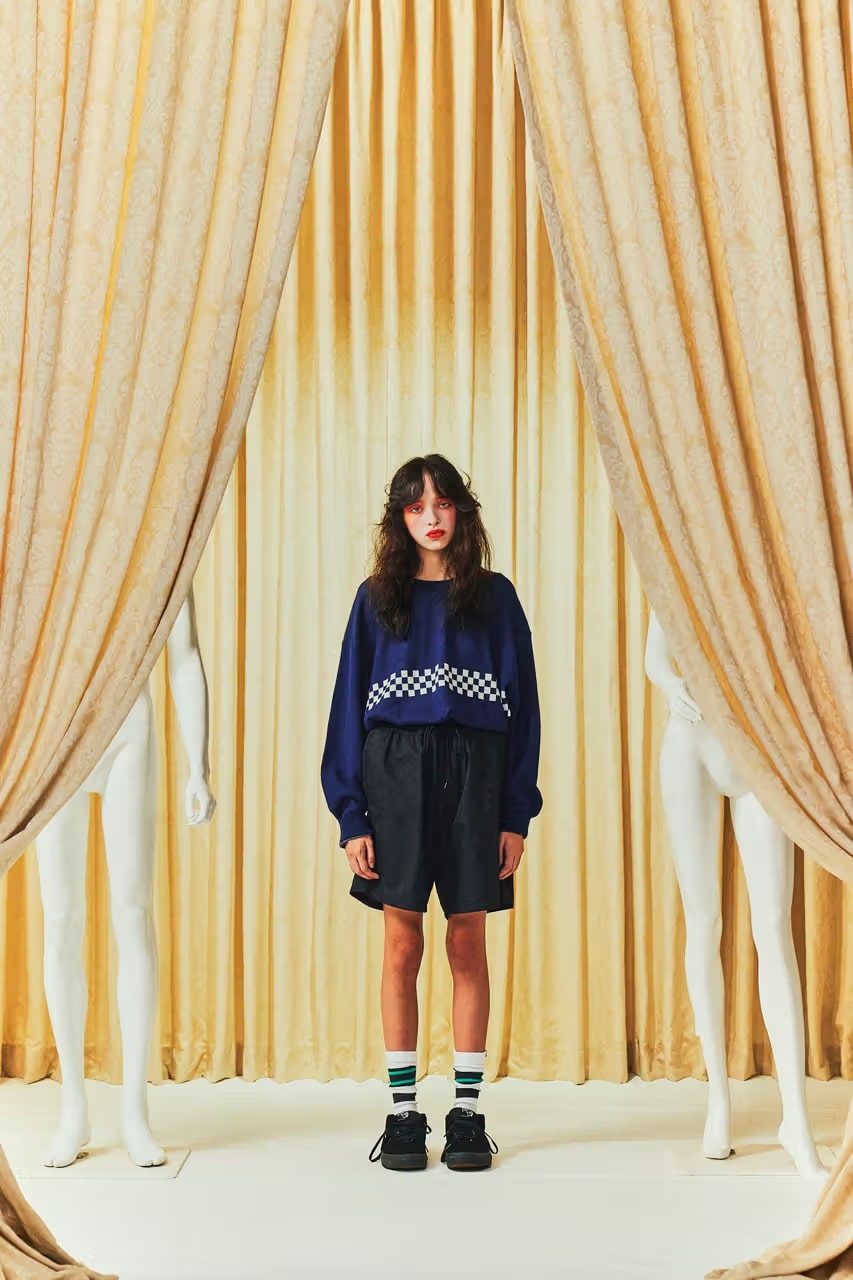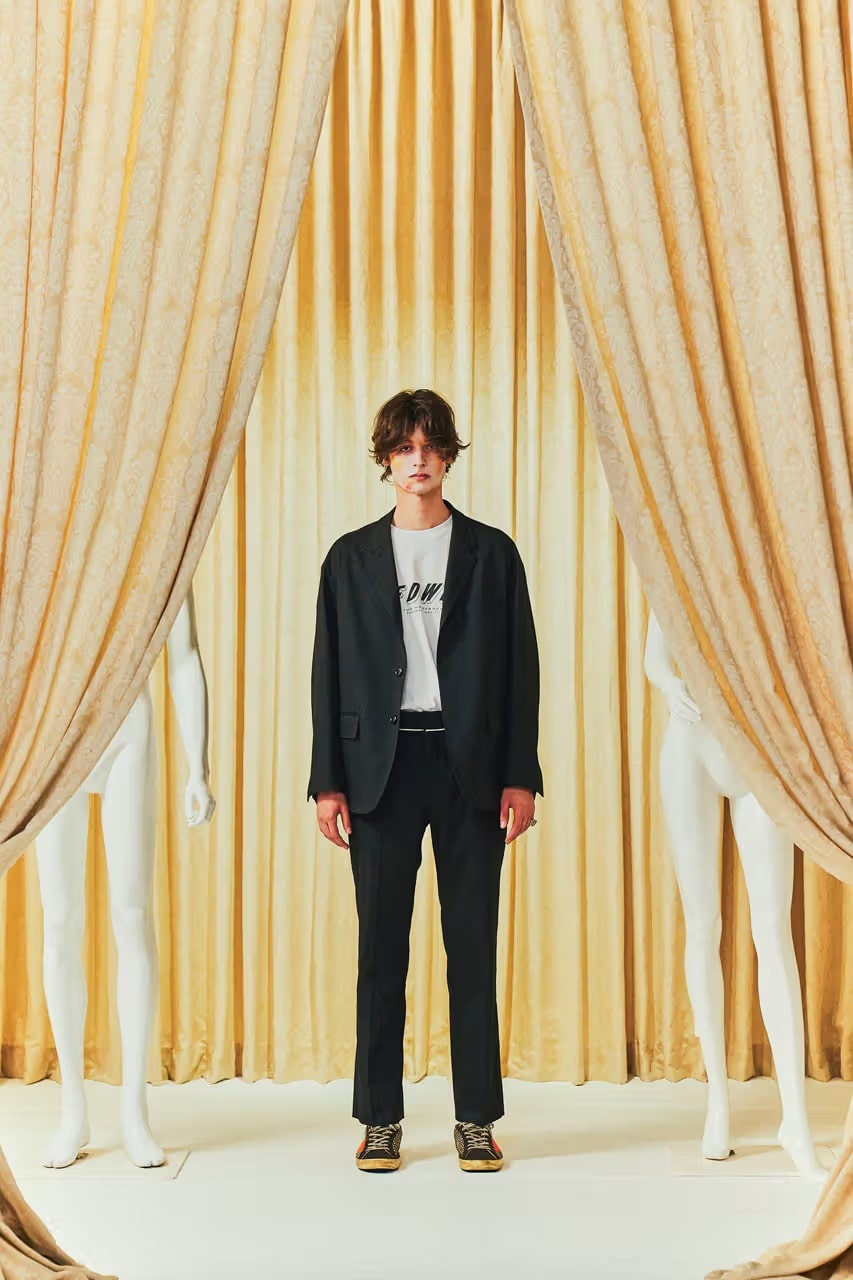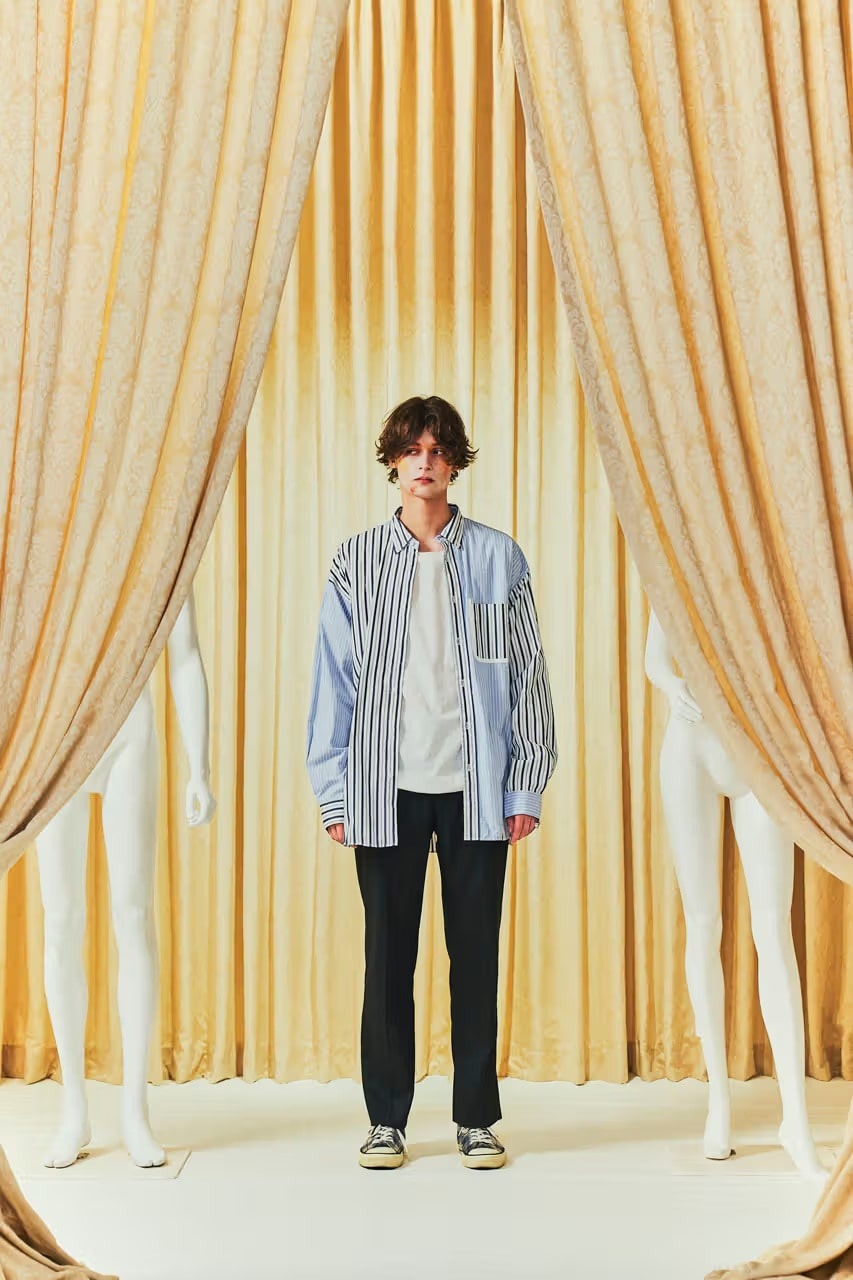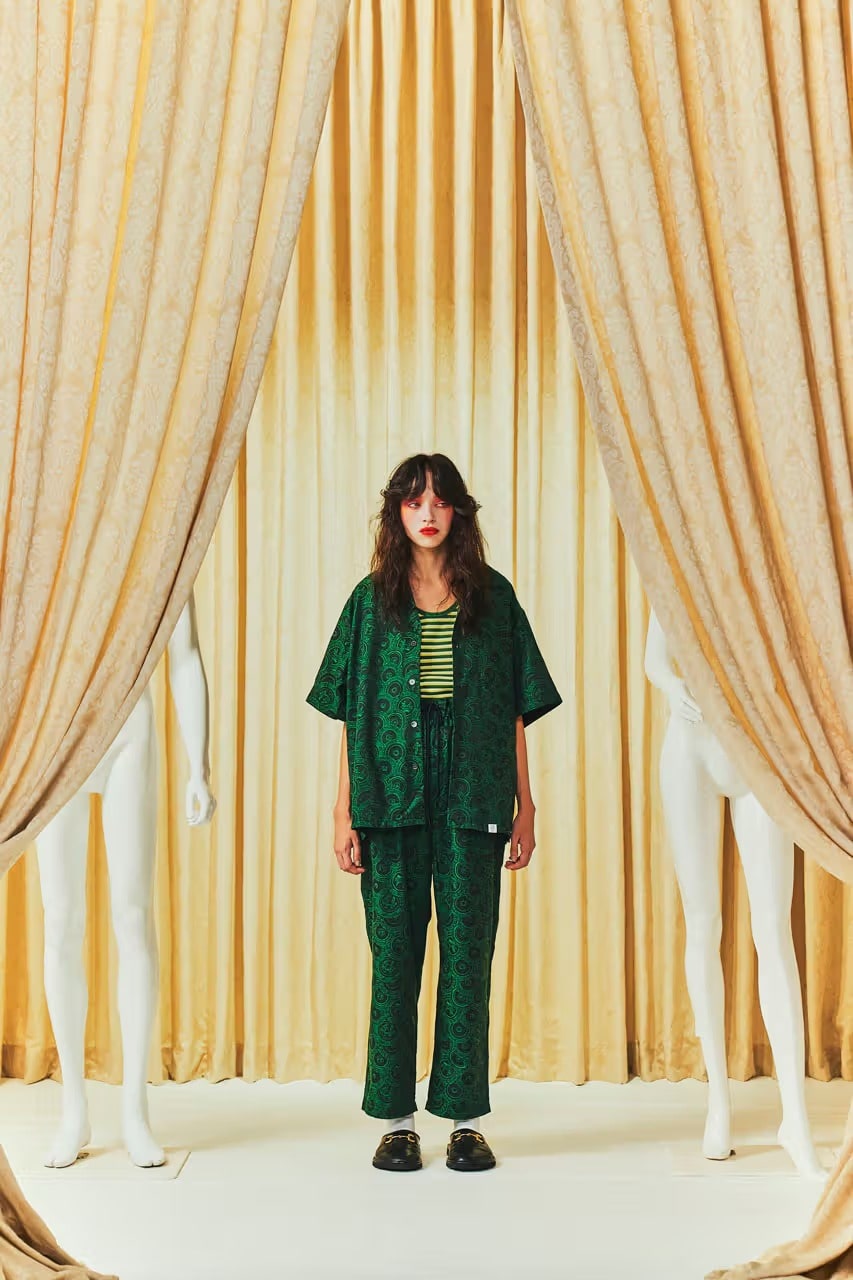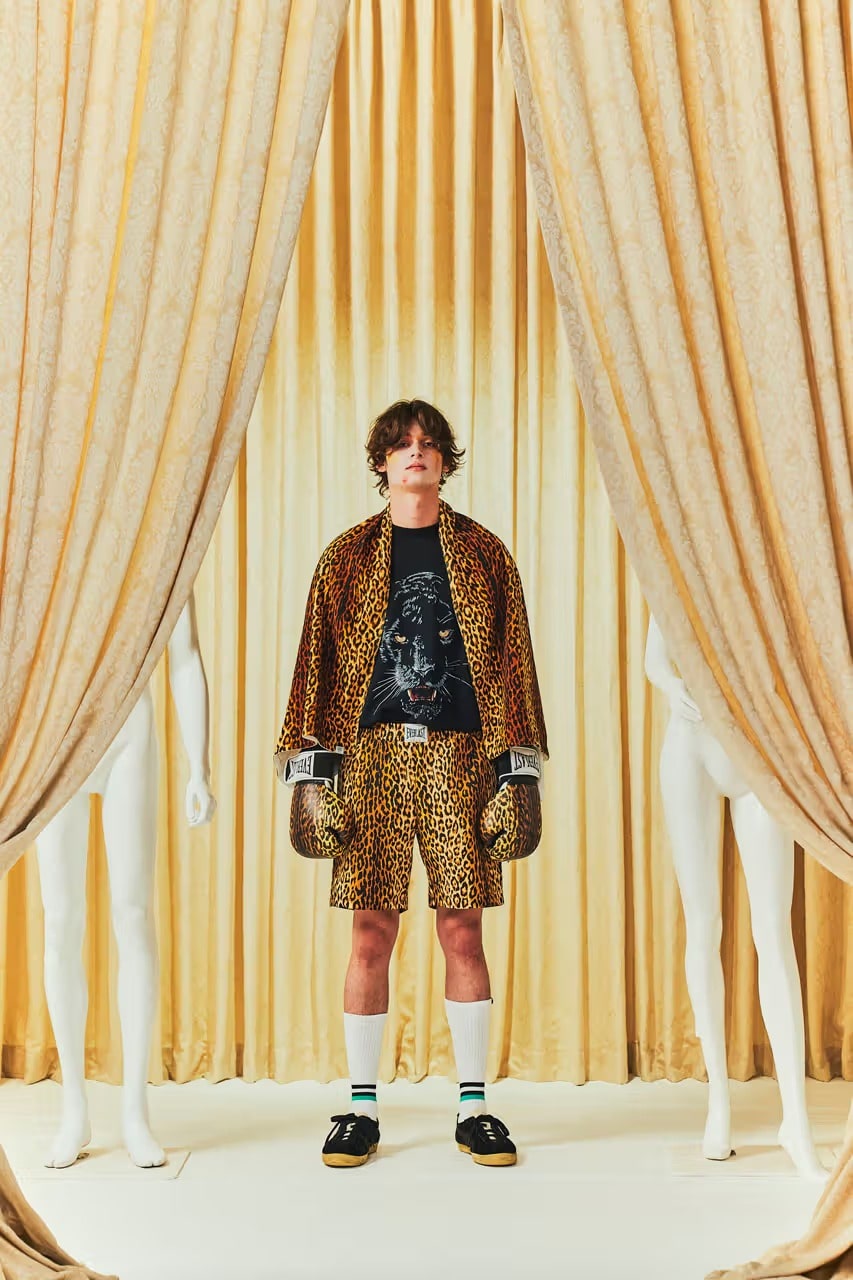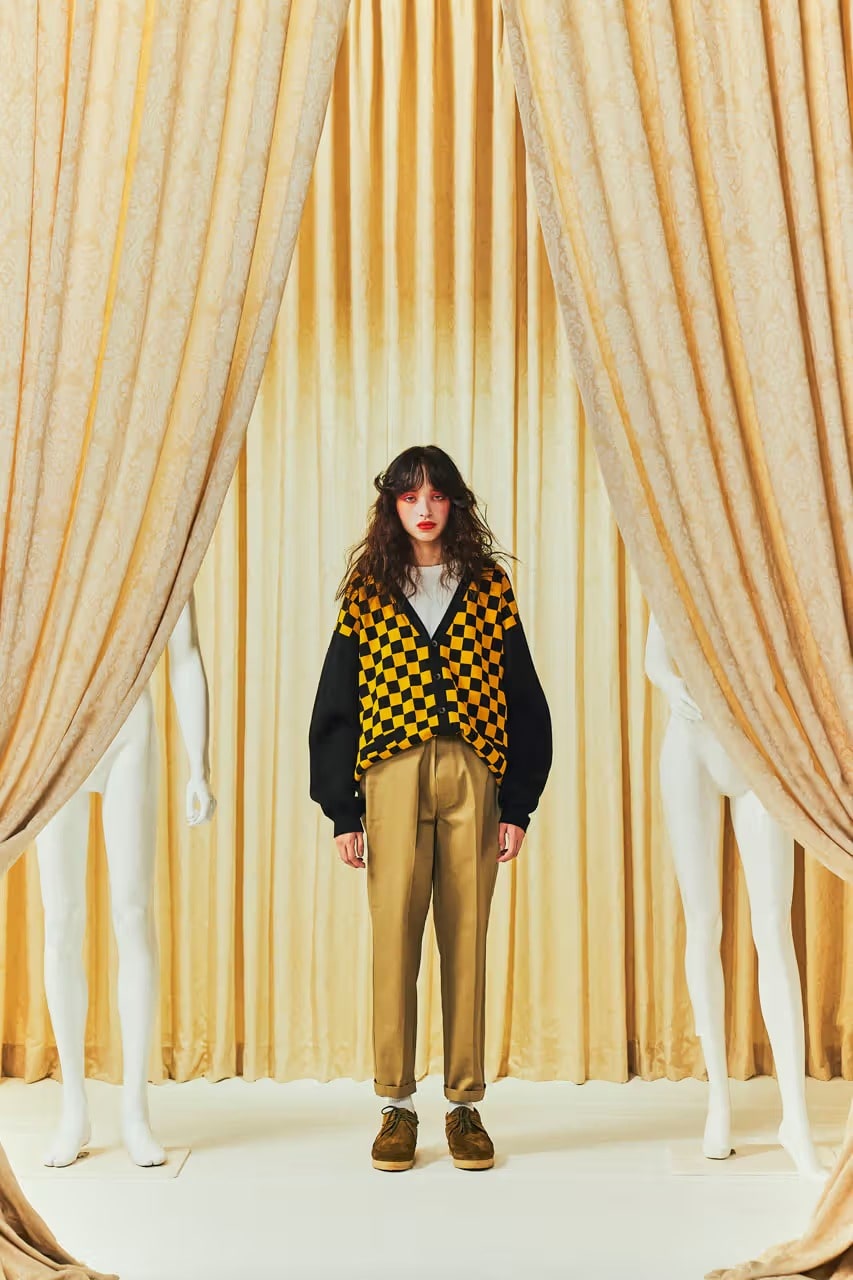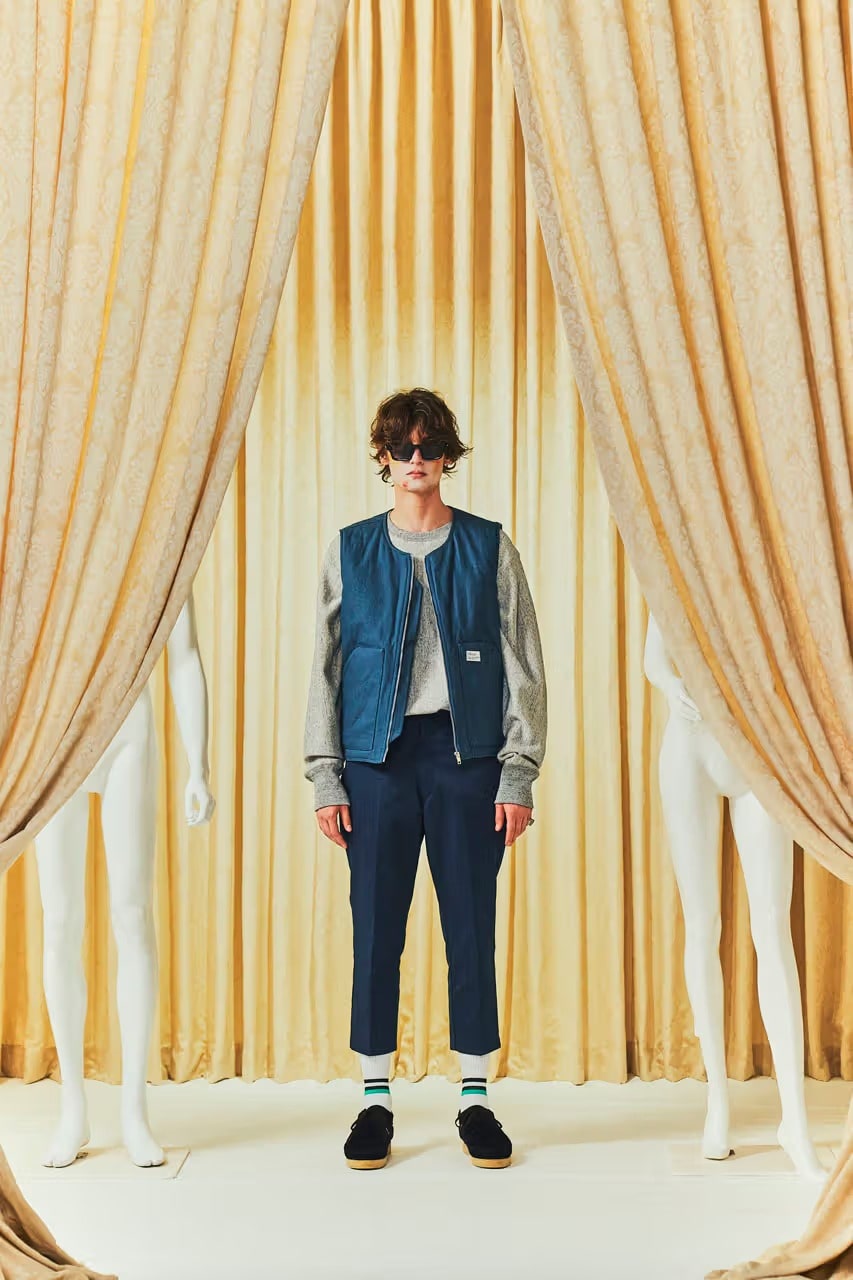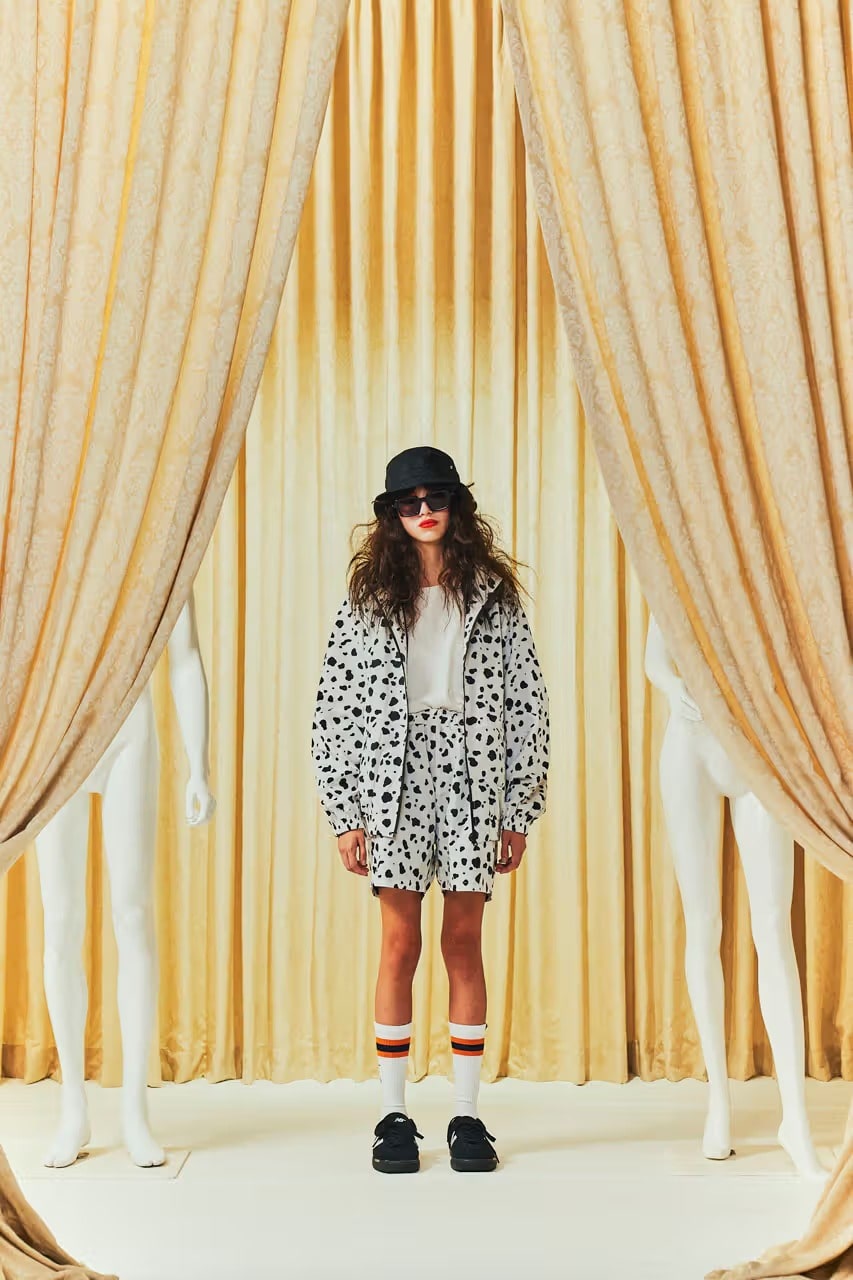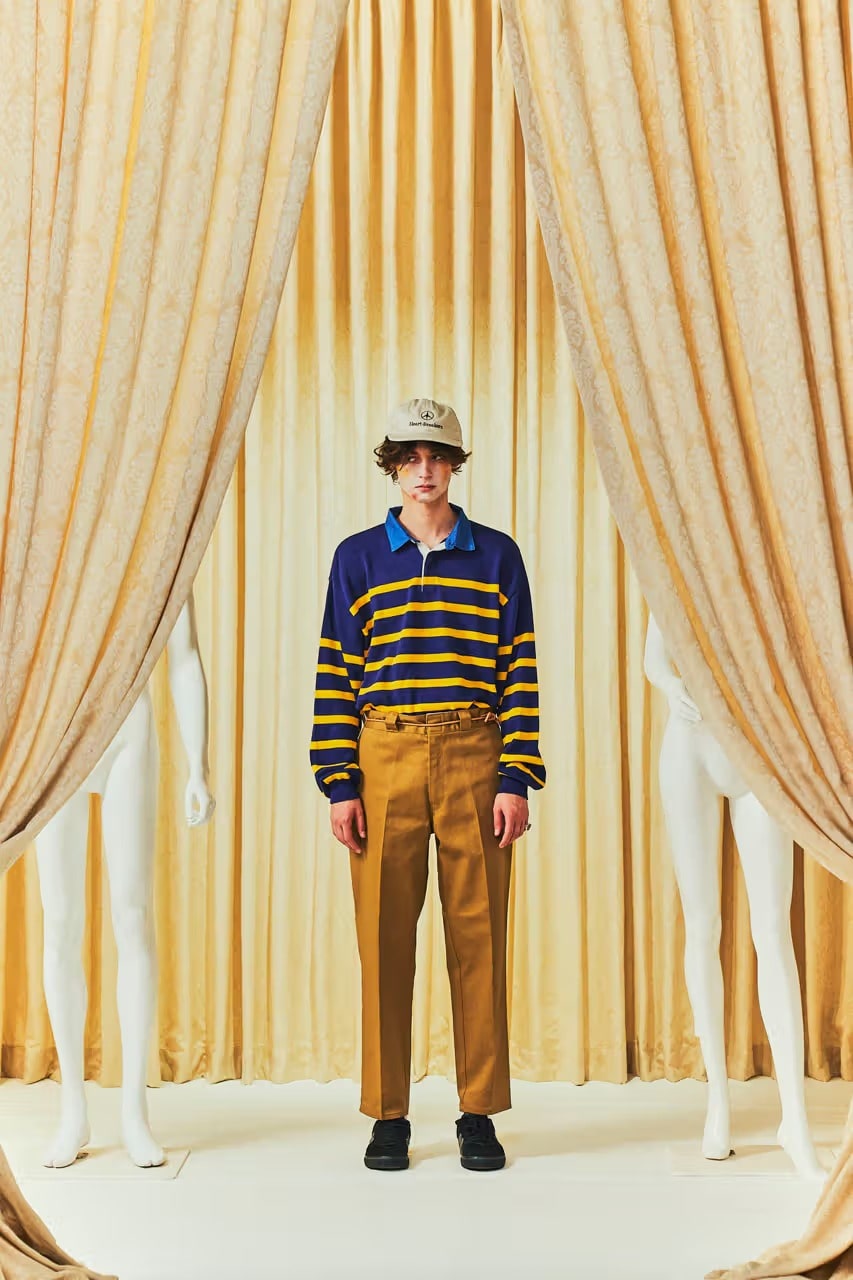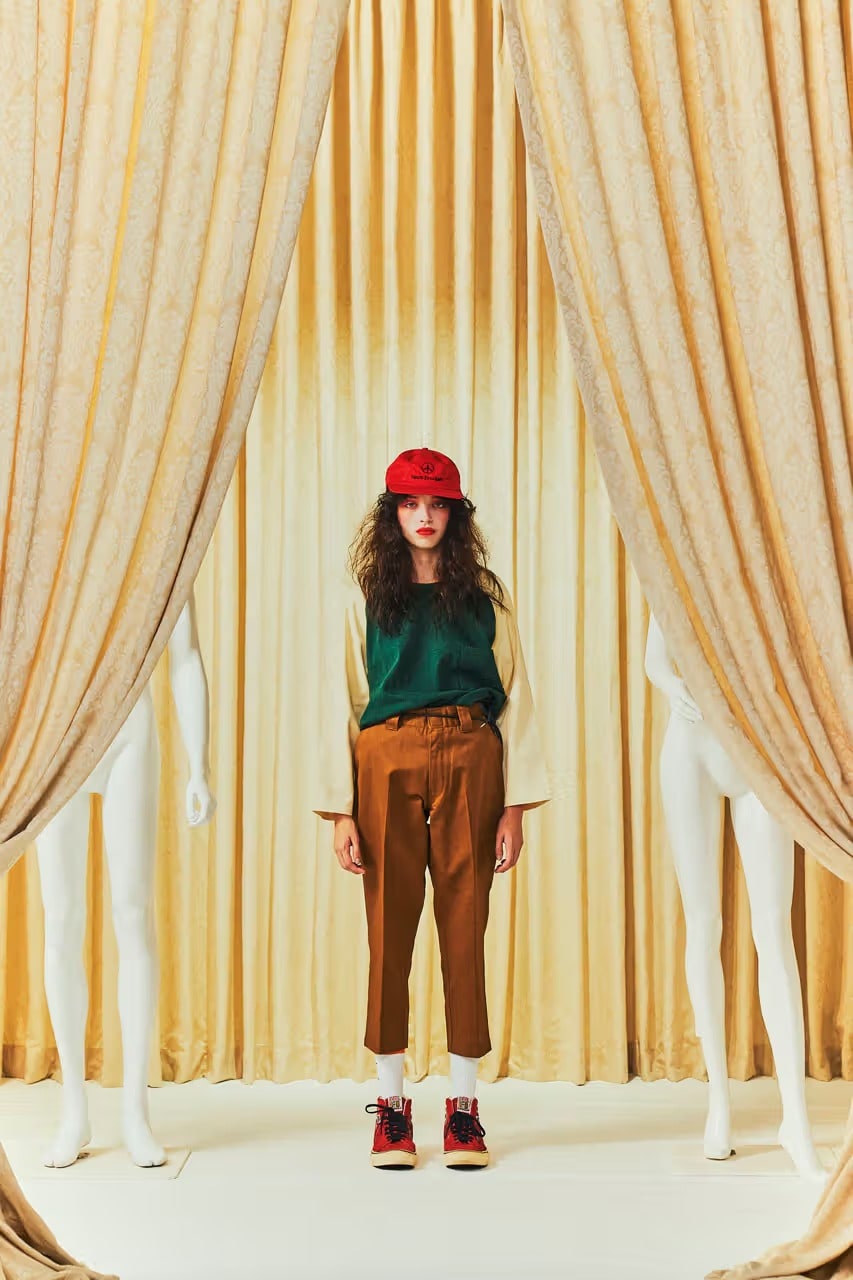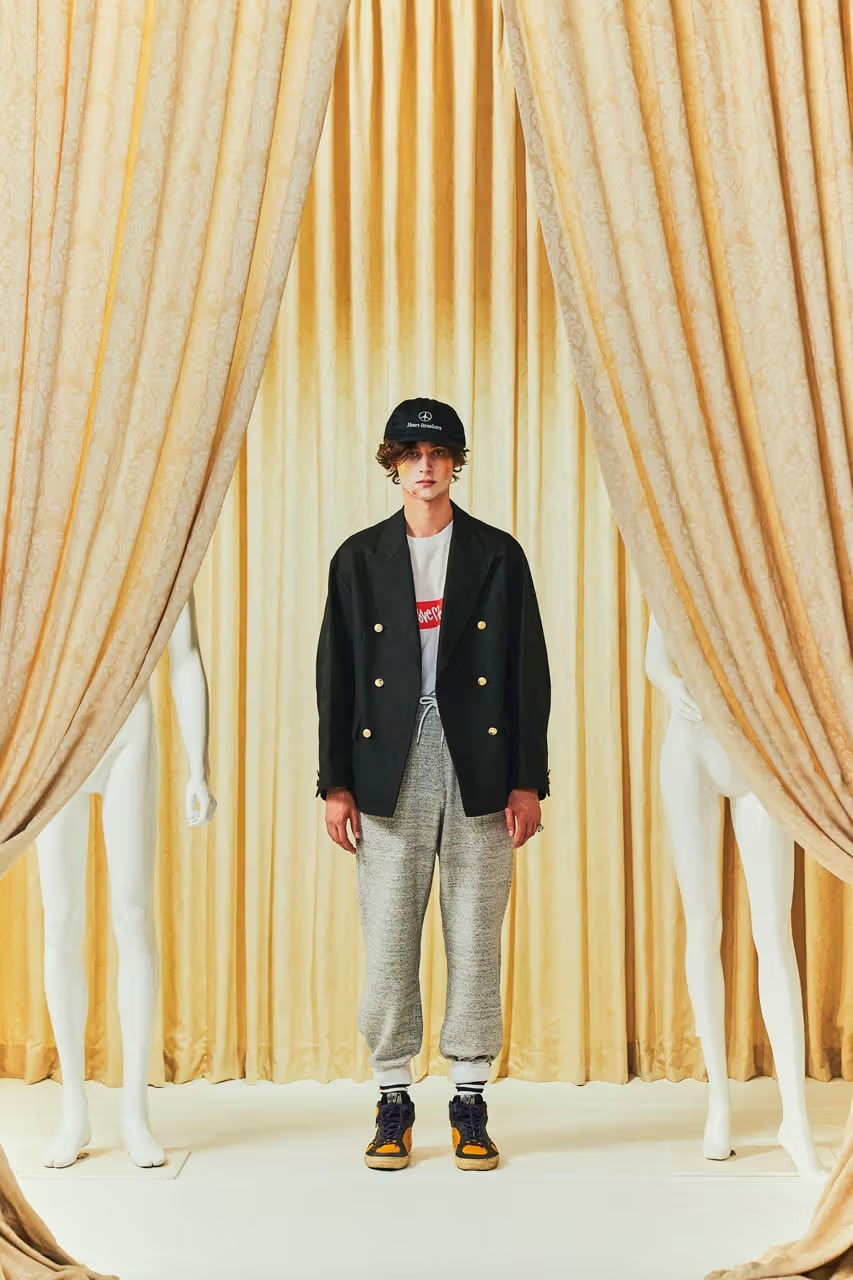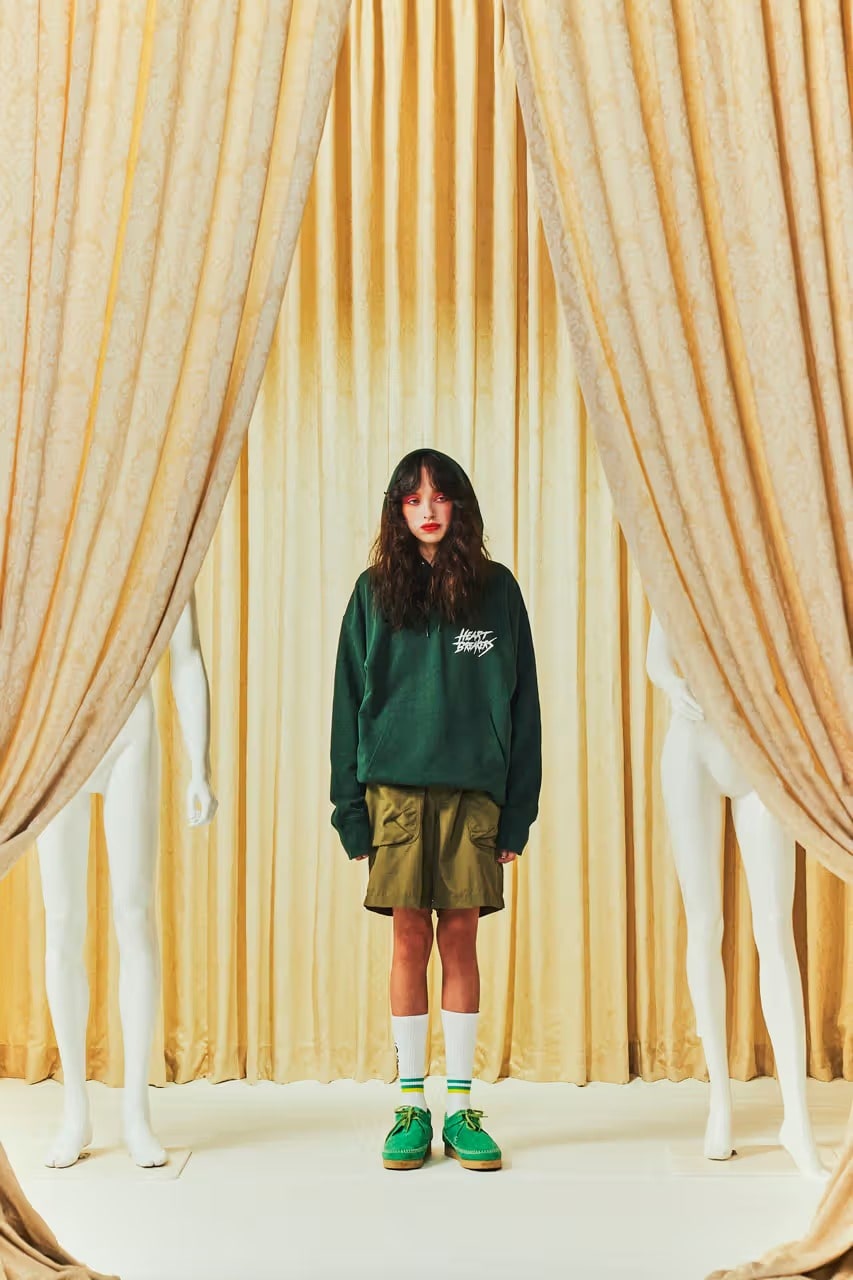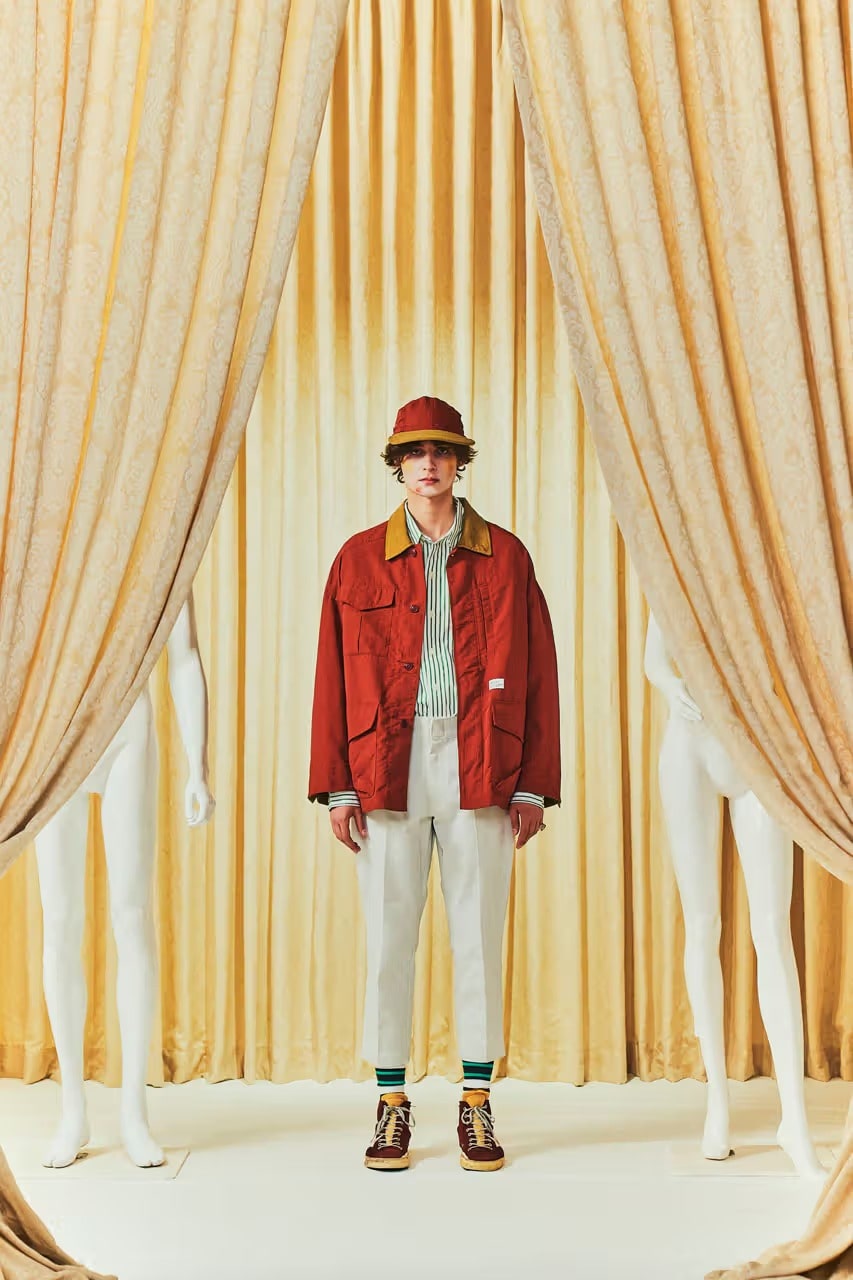 Japanese design label Bedwin & the Heartbreakers, known for their traditional tailoring meets streetwear aesthetic, just released the official lookbook for their Spring/Summer 2023 collection.
Playing with themes revolving around workwear, military uniforms, and classic Americana, the season's pieces feature bold colors, prints, and patterns. Highlight pieces include an open collar Jacquard Shirt with Button-down shirt and matching easy pants, an oversized button-down shirt with alternating blocks of stripes and solid blue, a varsity jacket and shorts outfit in a dalmatian and leopard print, and workwear coats in various bright shades.
The collection also includes a varsity jacket created in collaboration with Curtis Coolig. The souvenir jacket in two black and gold styles, nicknamed 'Sukajan,' features Curtis' iconic 'LOVE ME' graphic embroidered on the back and chest.
Take a look at the Bedwin & the Heartbreakers SS23 collection in the lookbook. The collection is available now from bedwintokyo.com⁠.