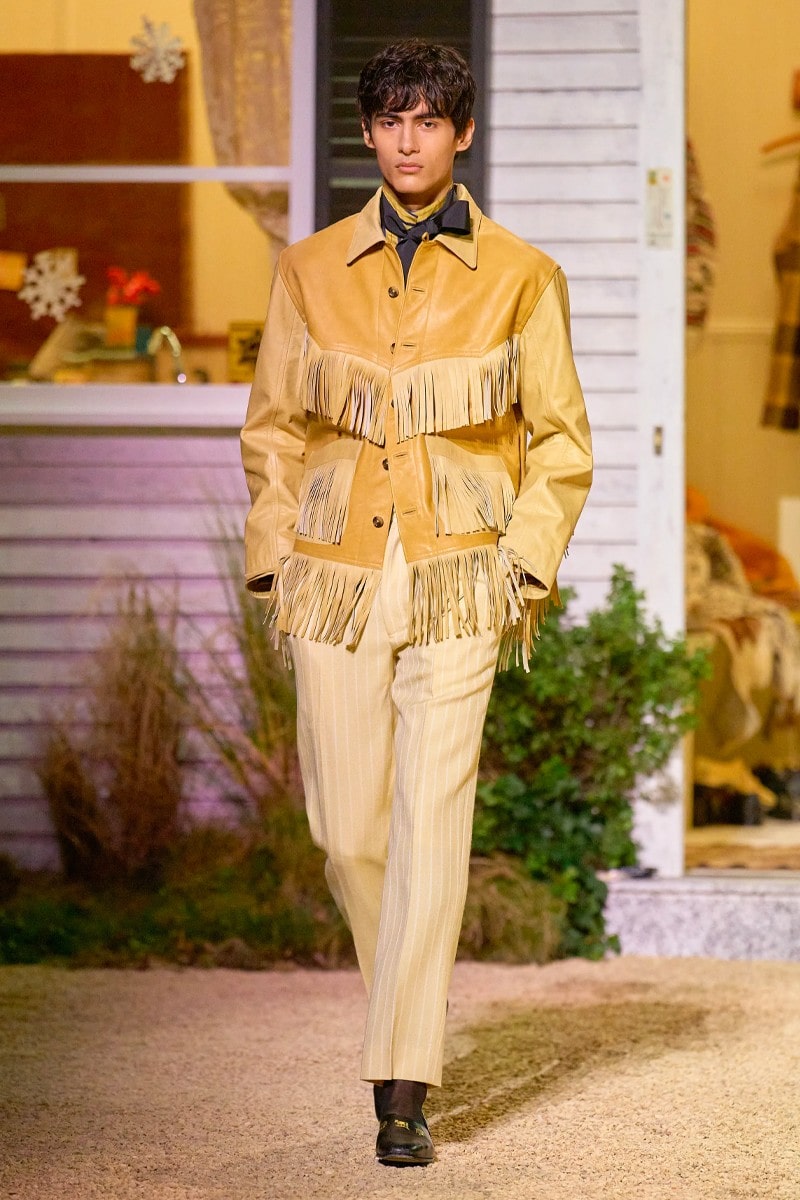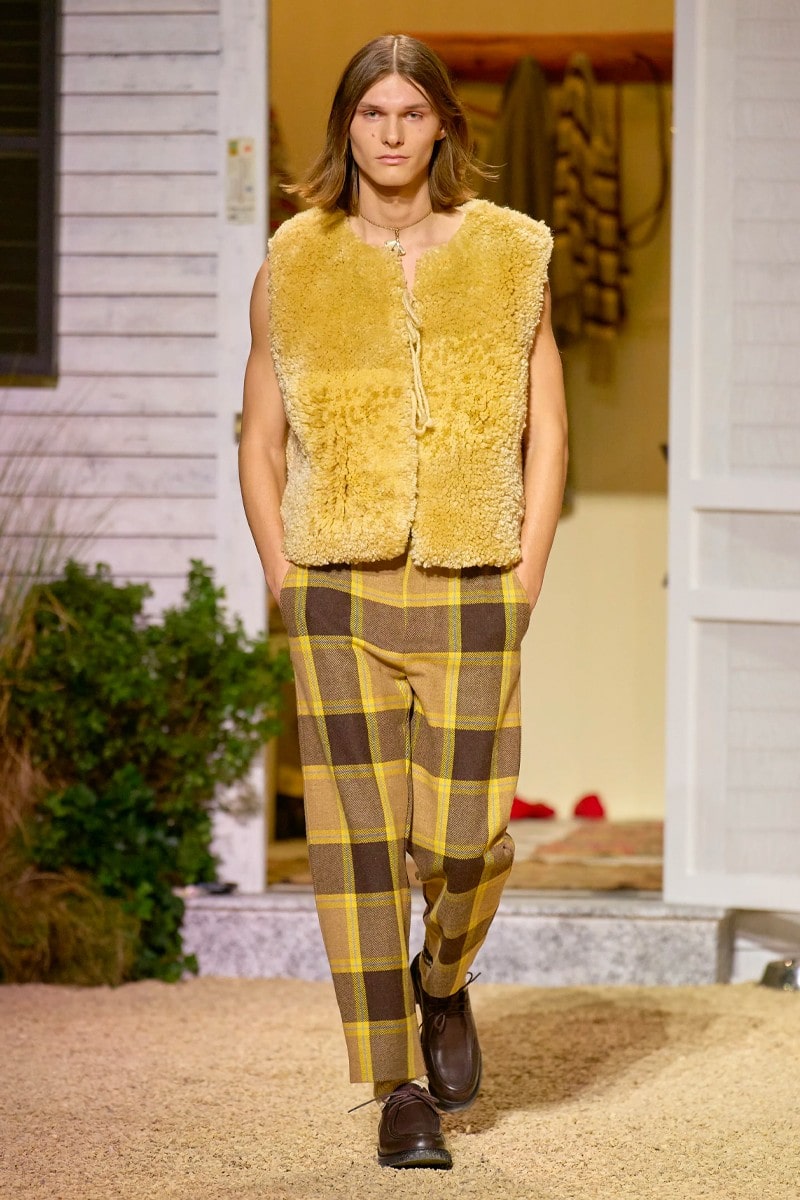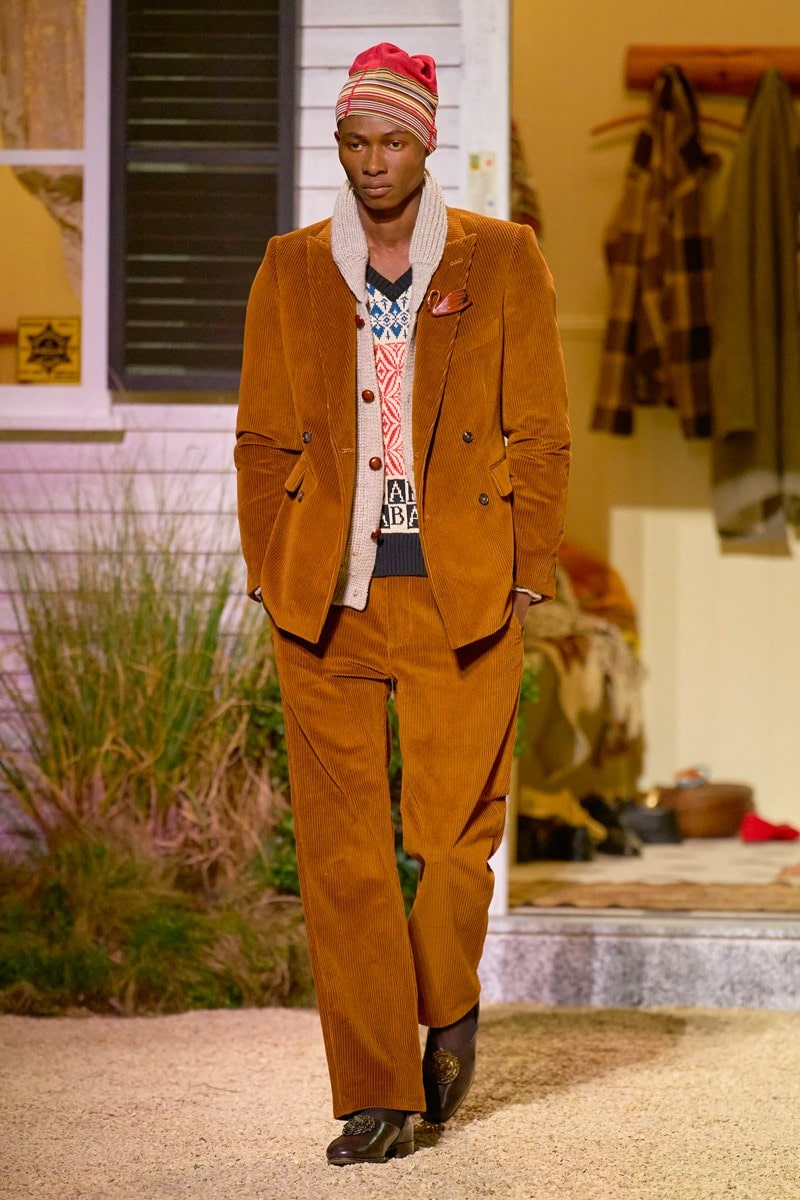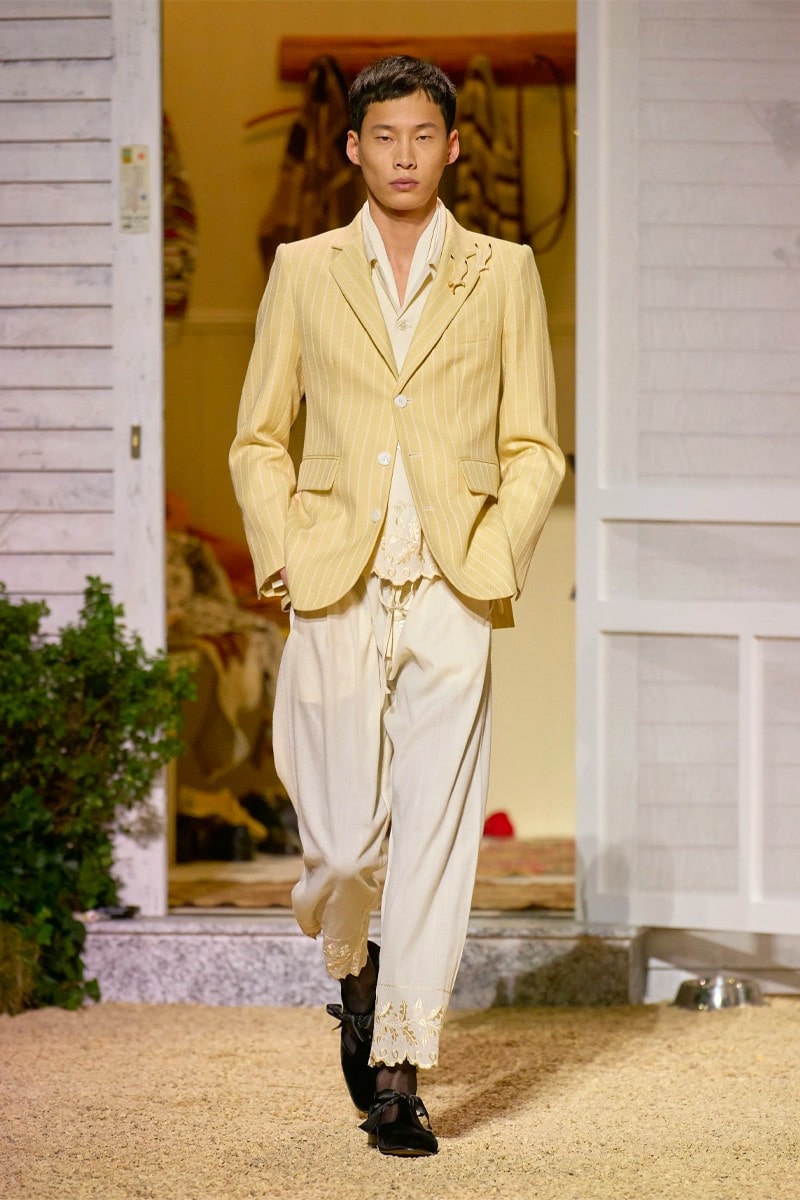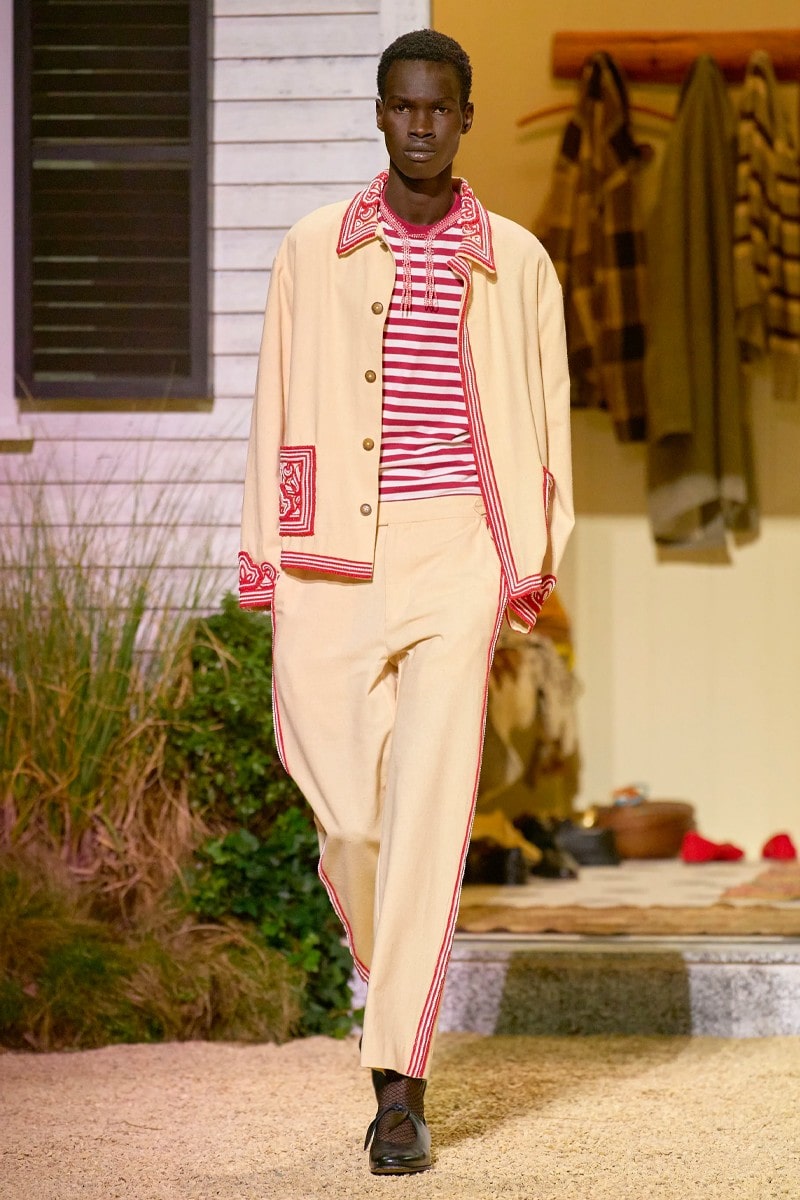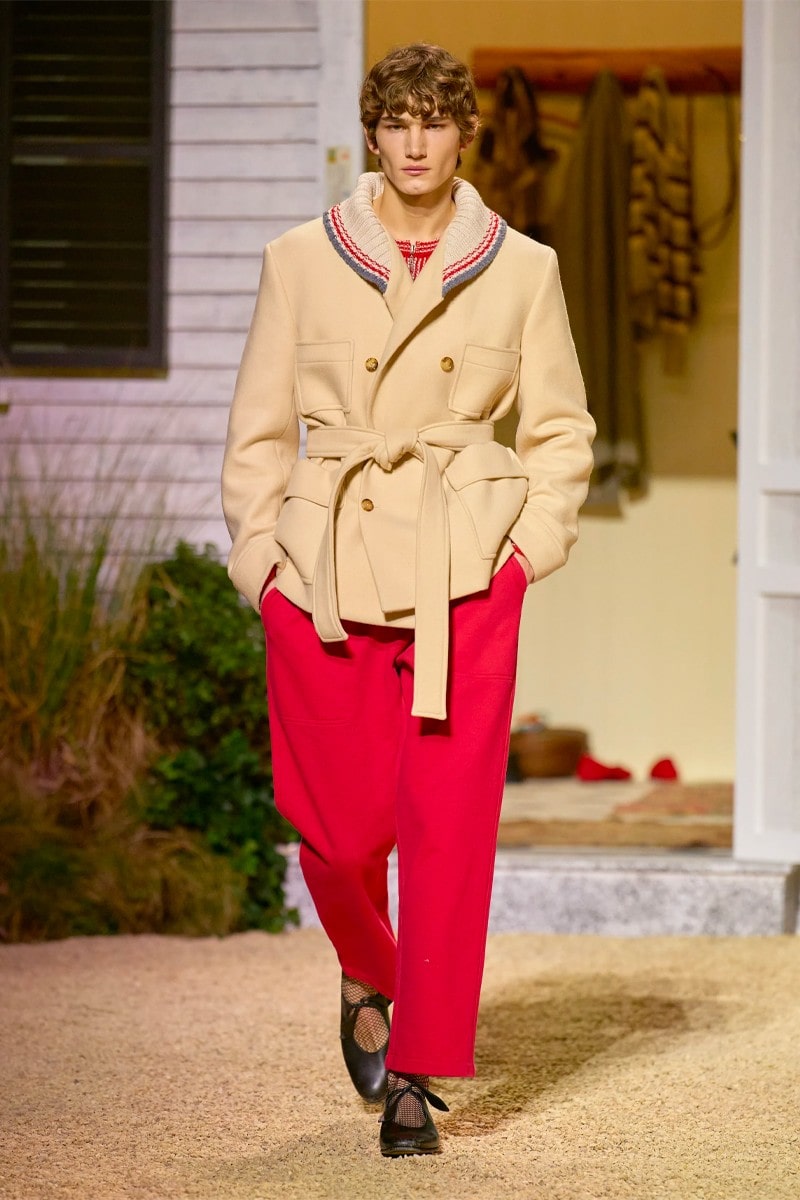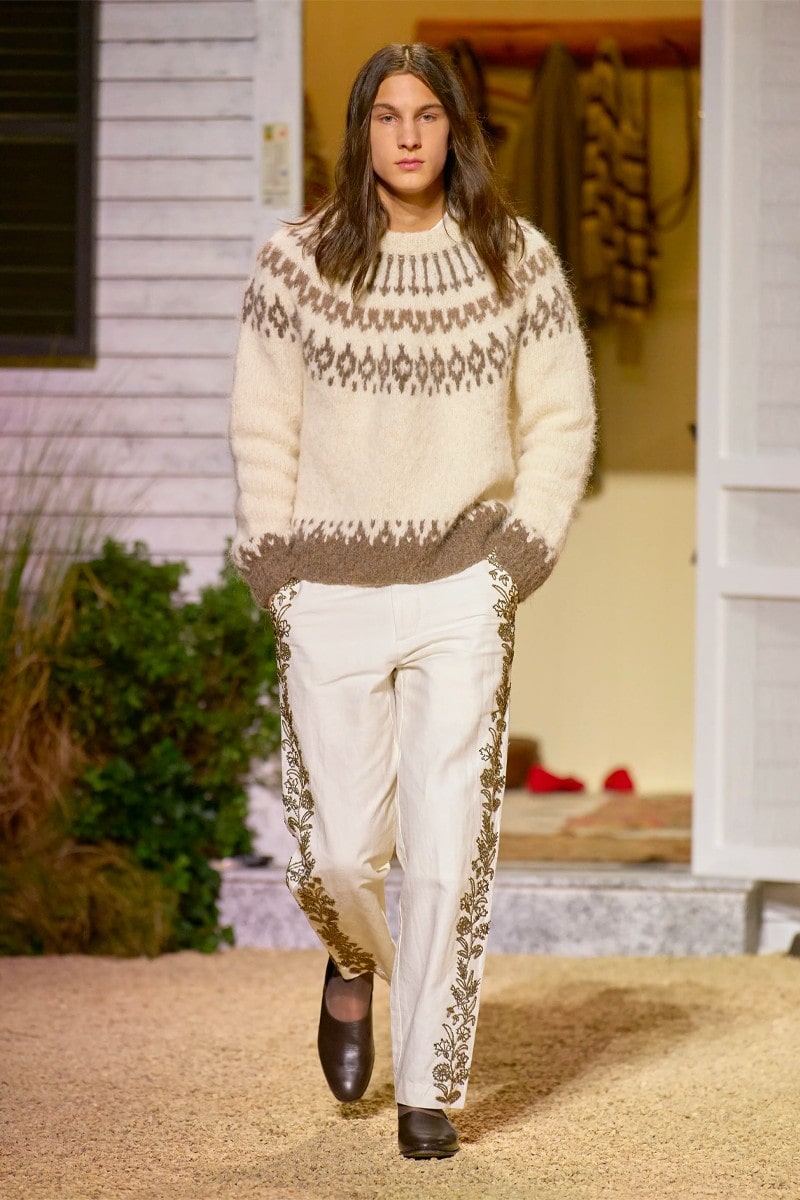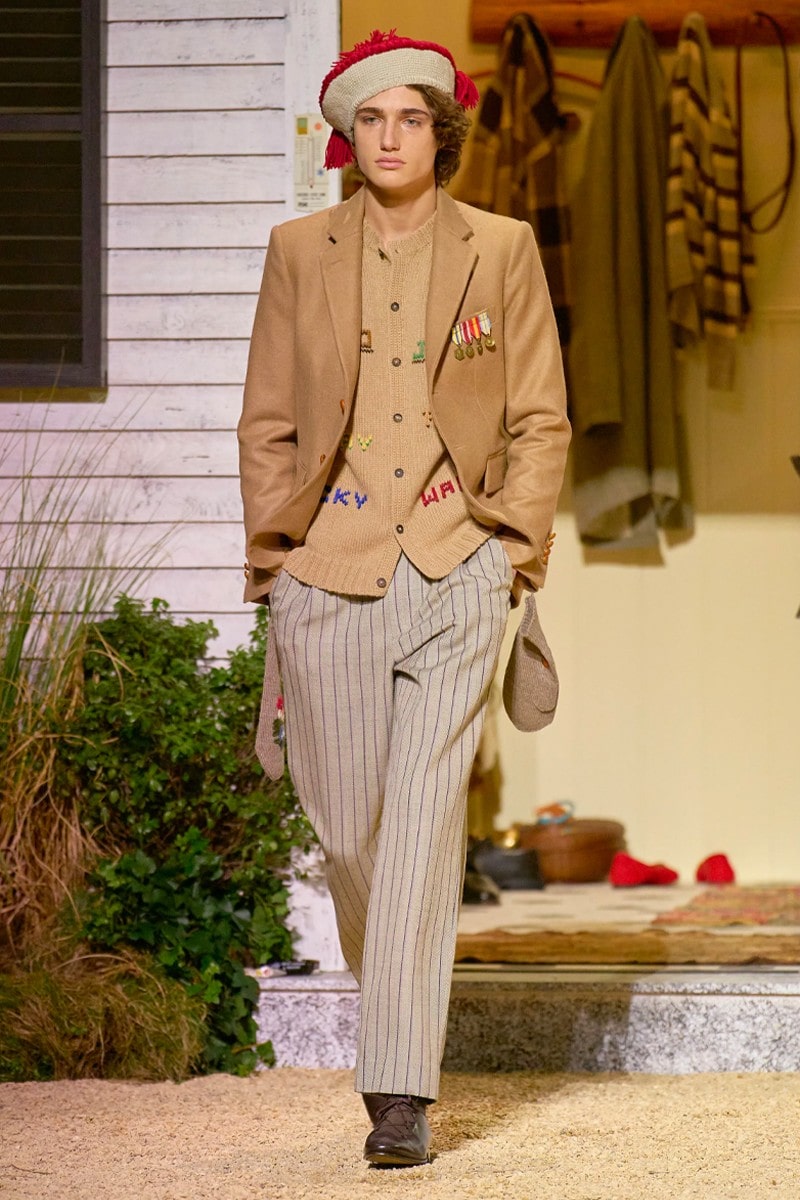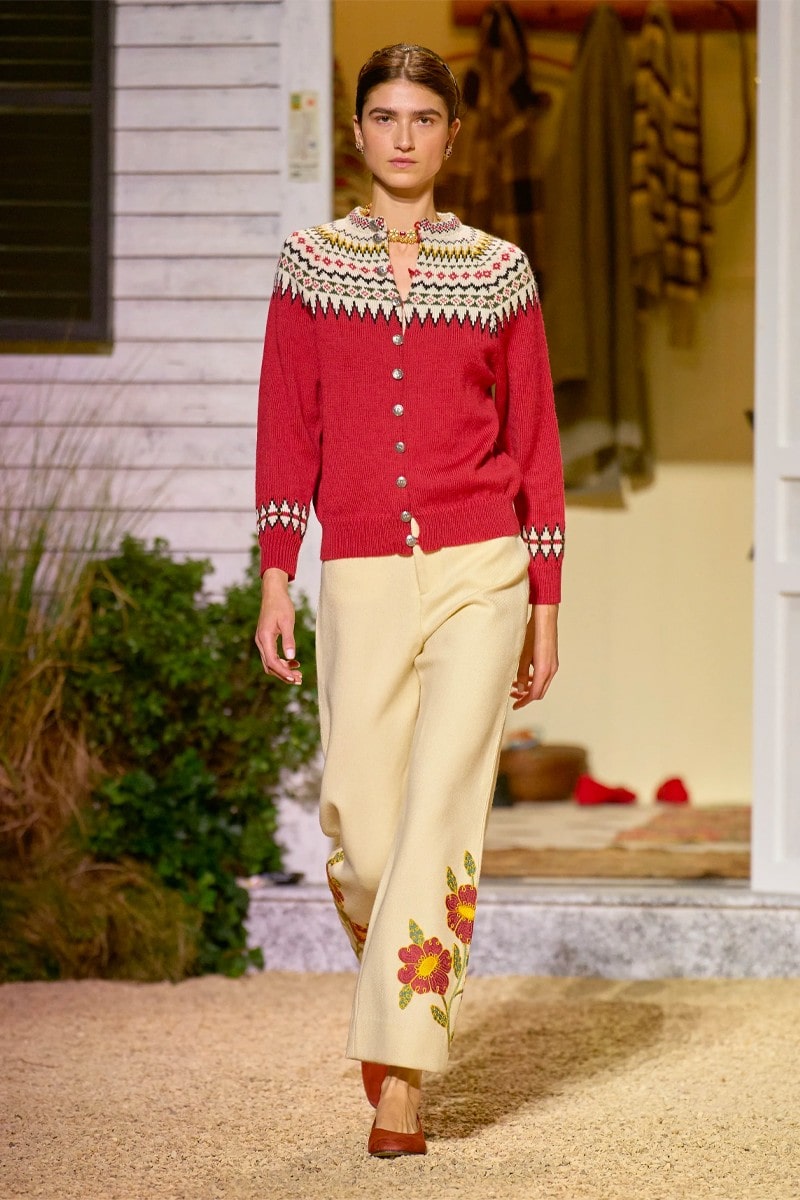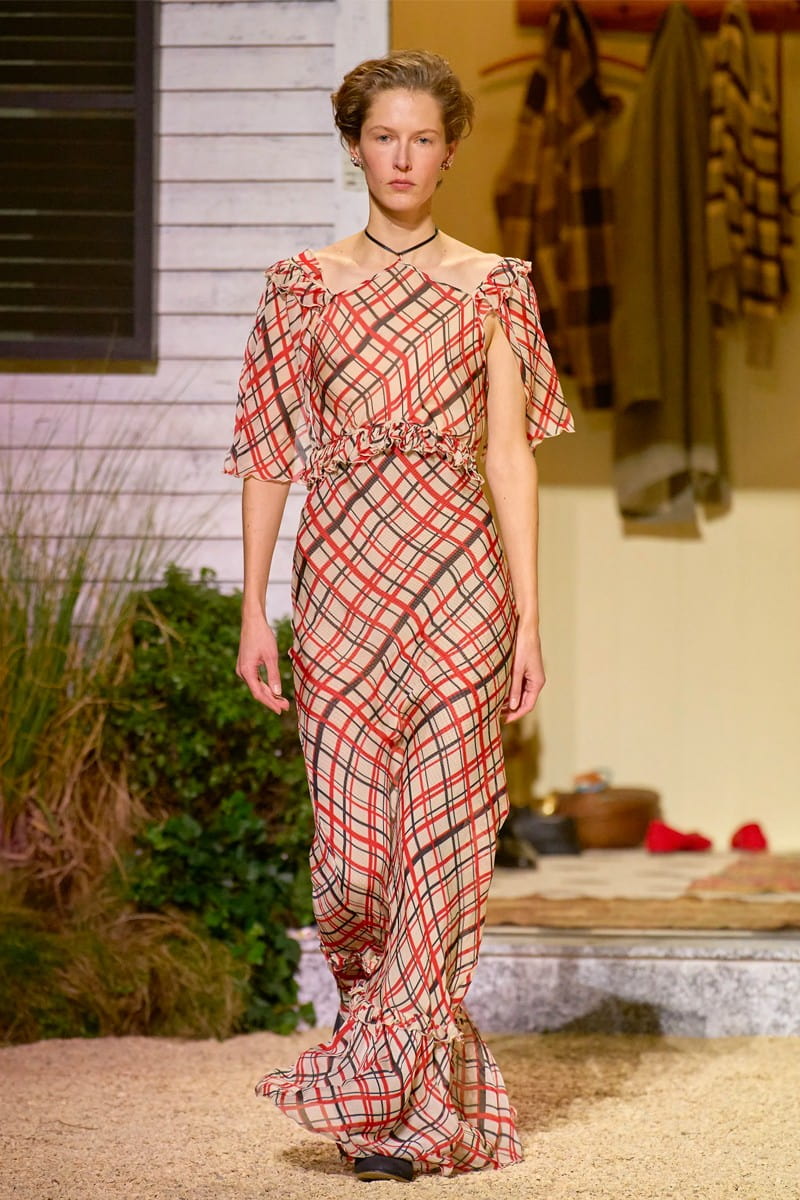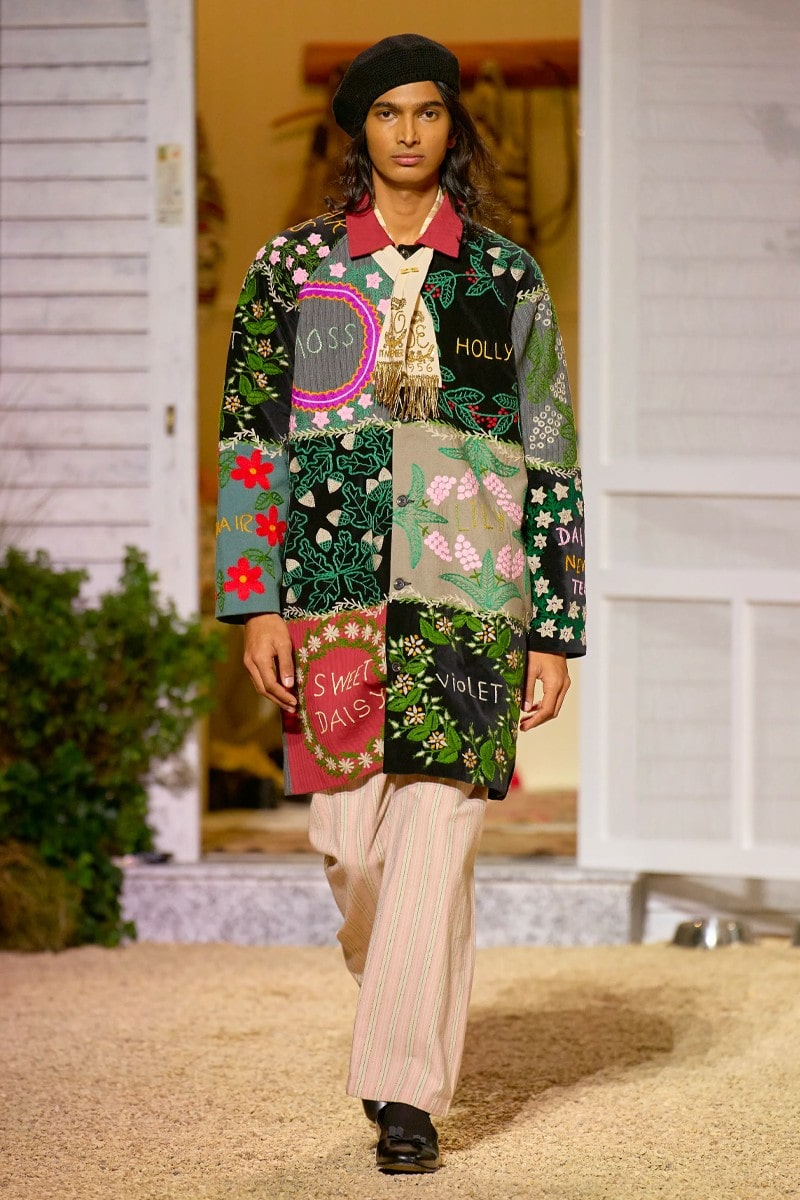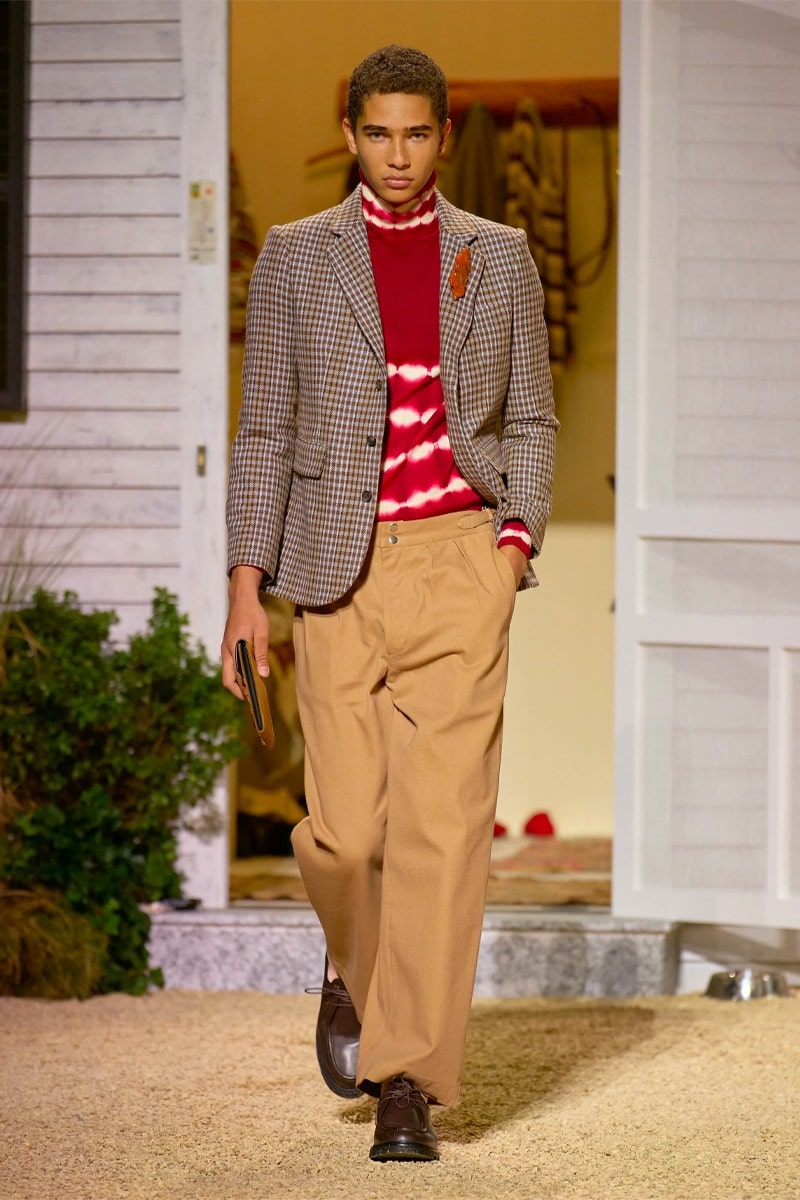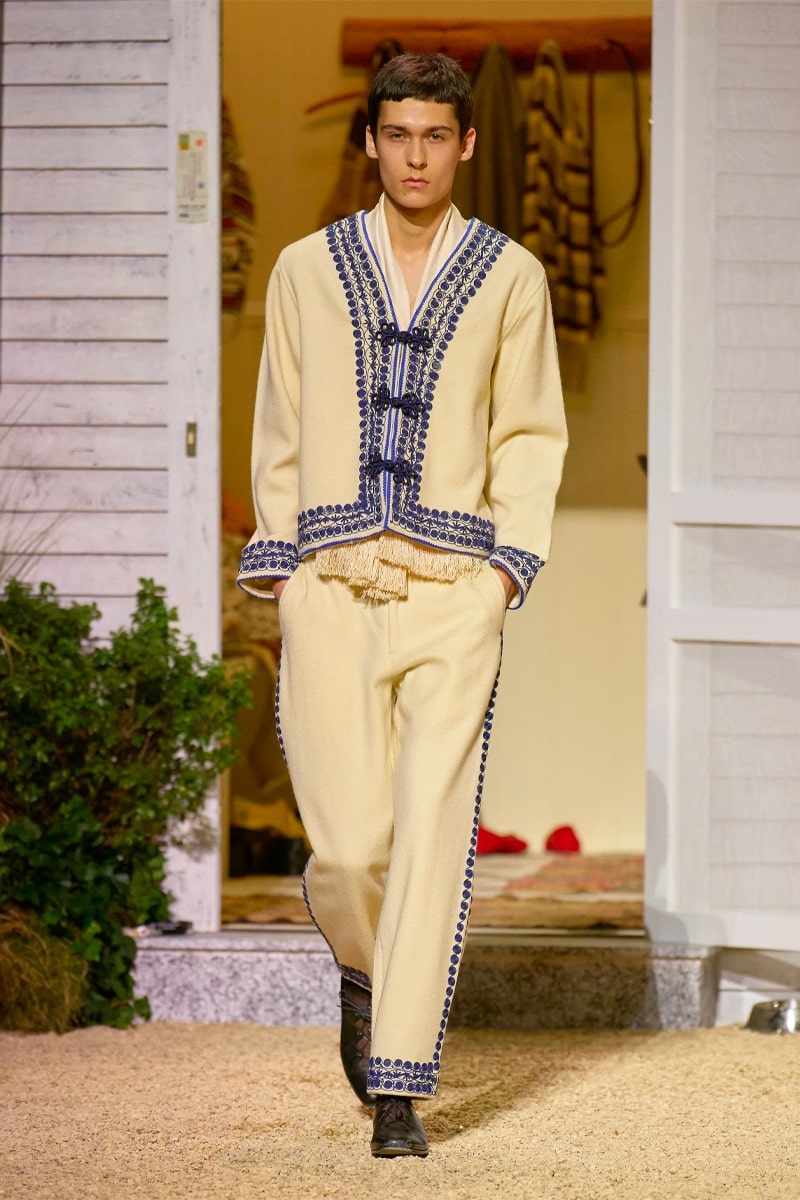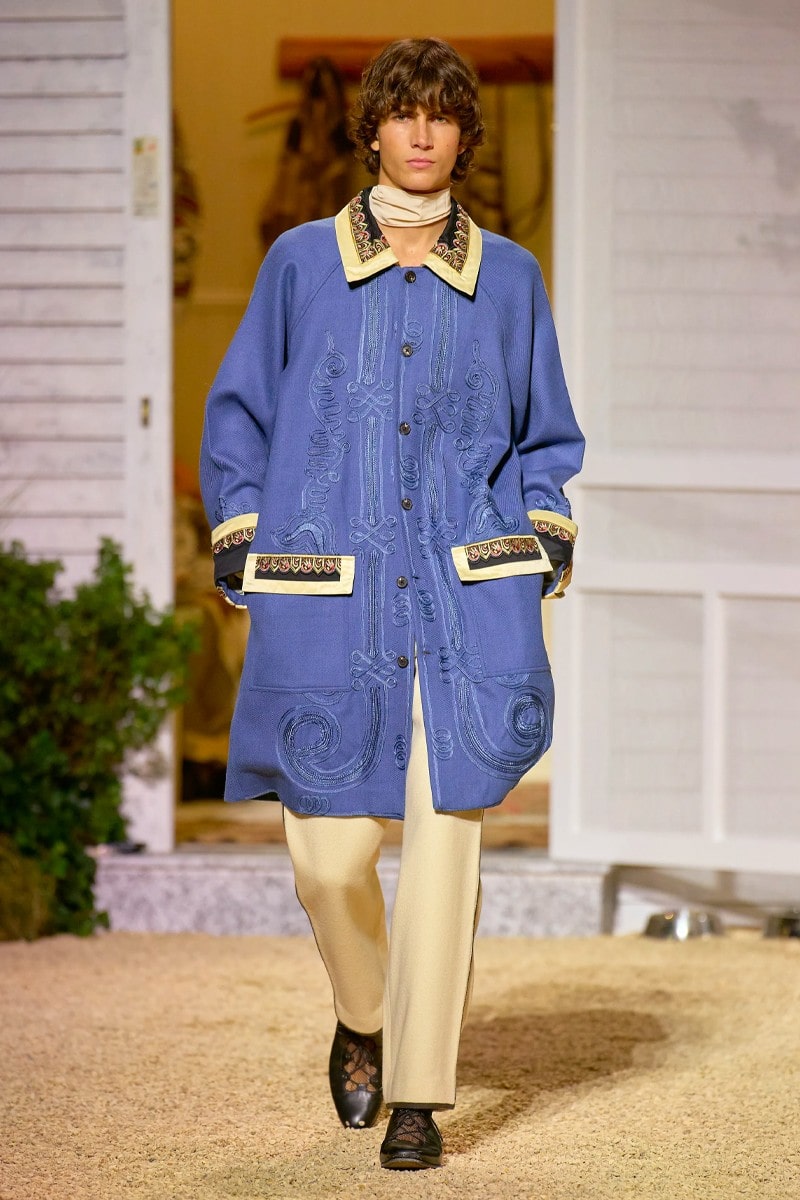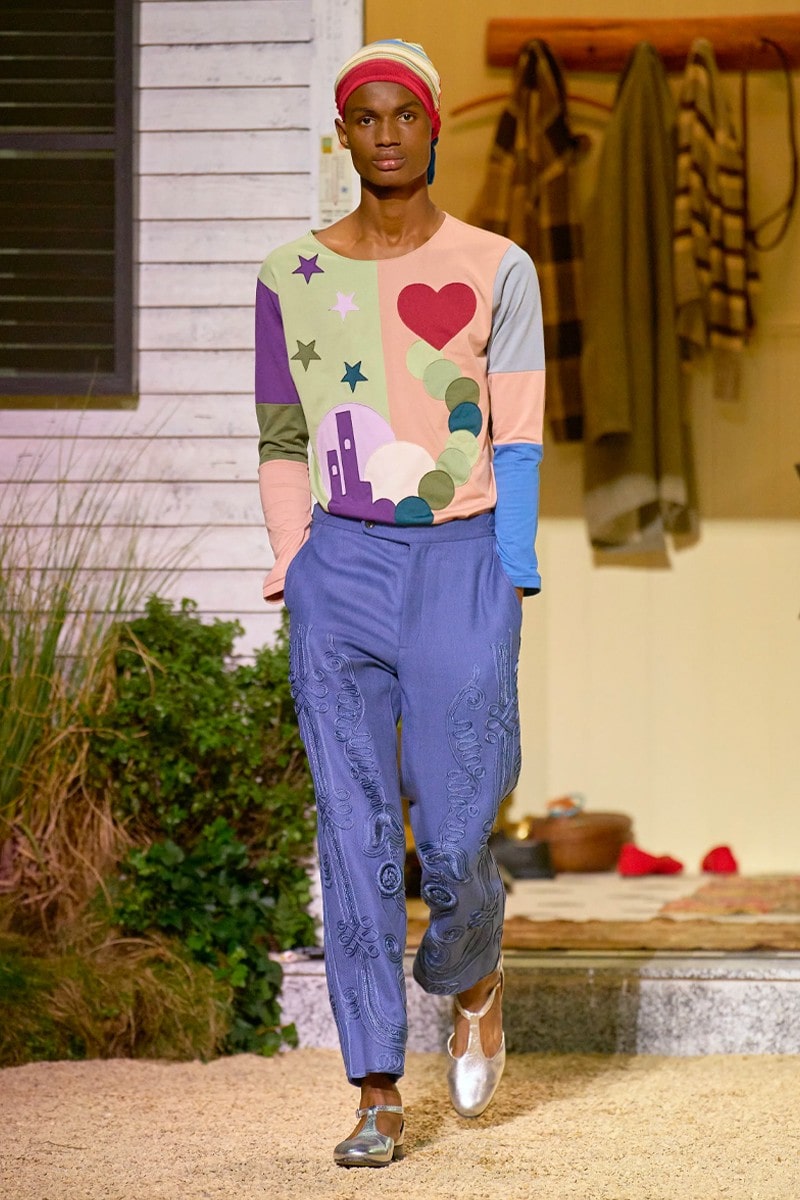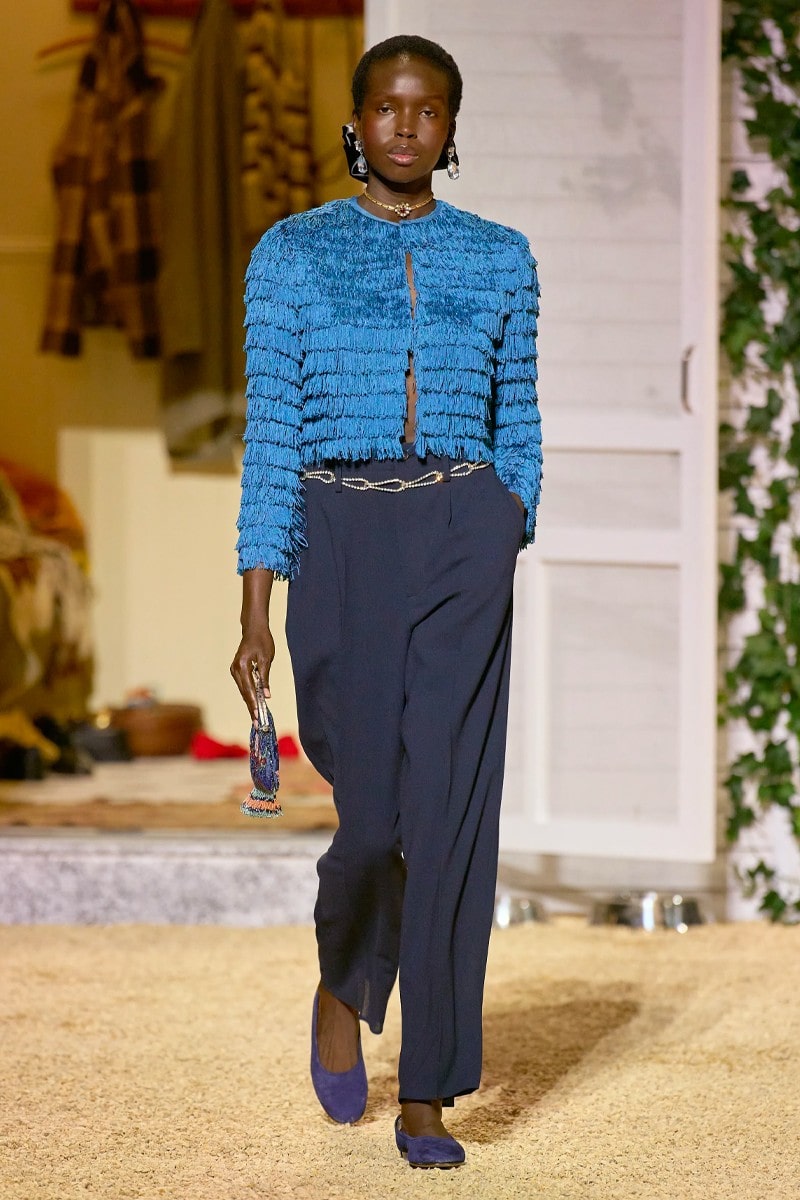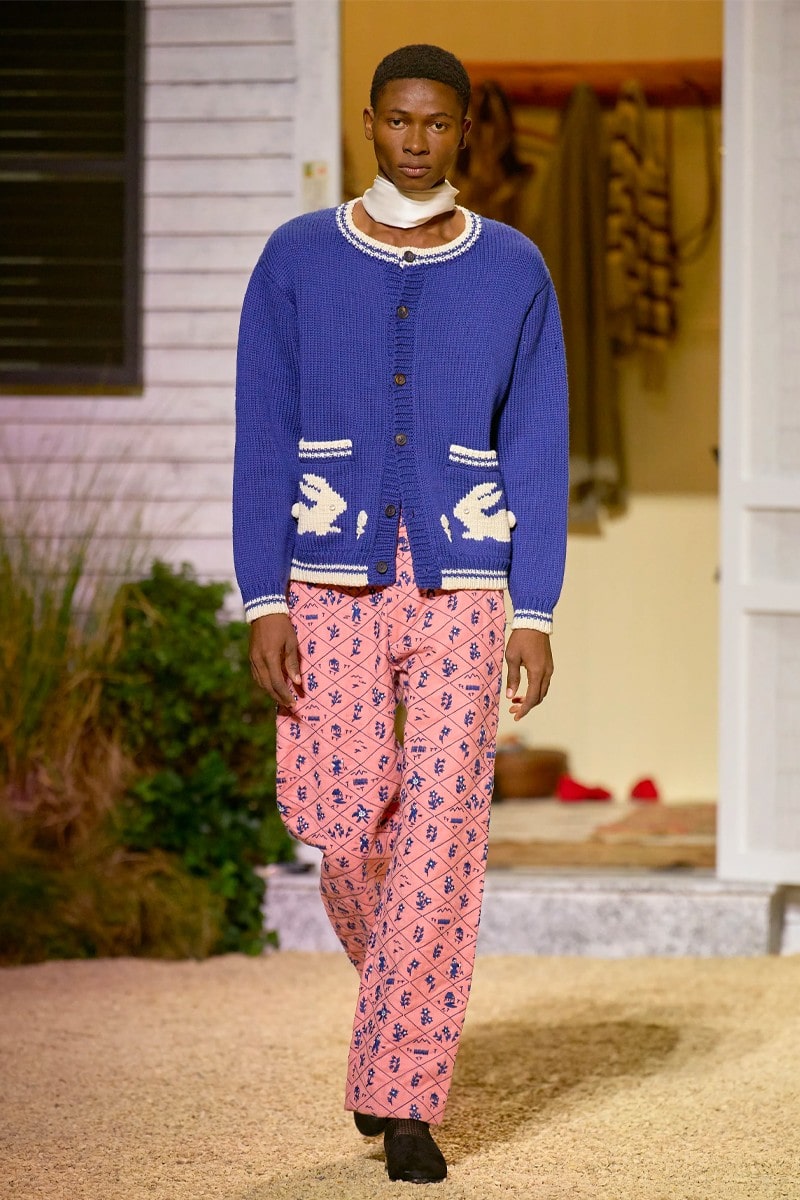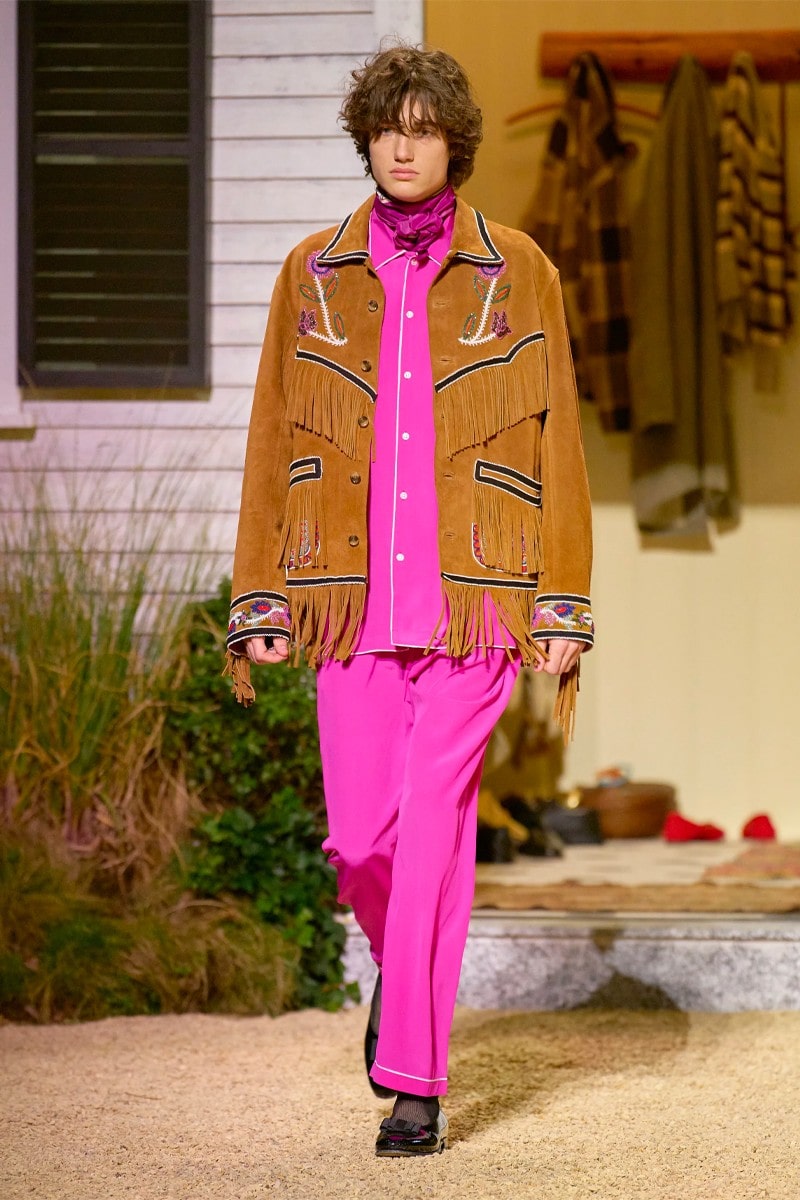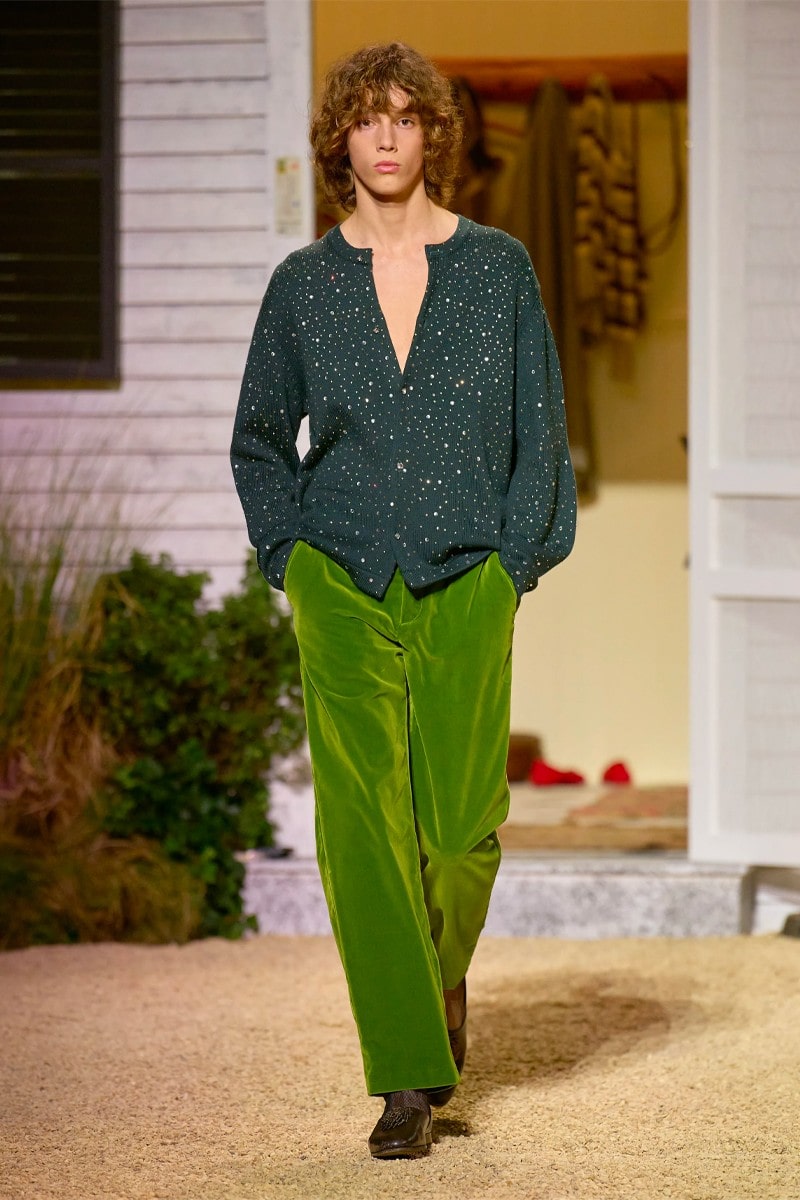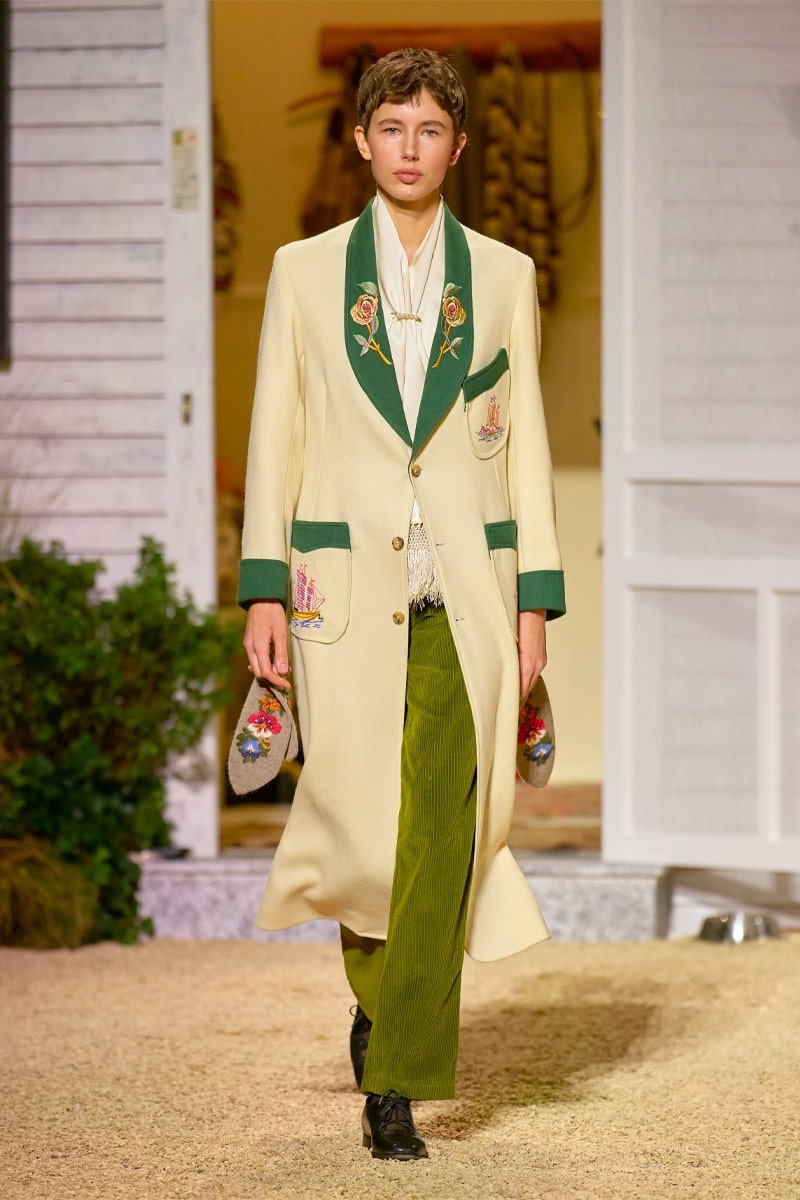 Emily Adams Bode Aujla's Fall/Winter 2023 collection, presented at the Théâtre du Châtelet last January 21st during Paris Fashion Week, took inspiration from the Rice sisters composed of her mother and aunts.
Centering around the theme of family, the 'The Crane Estate' collection features pieces inspired by that period in her family's life. Primarily known as a menswear label, though her clothing has never really been restricted by gender, the Fall/Winter collection debuts her women's collection.
On stage, a shingled Cape Cod house served as a backdrop with a yard, the stars, and stripes hanging on a flagpole, plus a picket fence with a garden gate. The program opened with a short speech retelling the family story from Bode's uncle.
The collection showcases a selection of 1920s-inspired beaded dresses and 1940s velvet gowns, cashmere pieces, all-gendered knitwear, lace lingerie, delicate wedding dresses, delicate silk shirts, hand-stitched quilt jackets, and corduroy trousers. Embroidery is featured heavily throughout the collection, making an appearance on dresses, shirts, blazers, and jackets.
Highlight pieces in the collection include tuxedos with rhinestones jewels on the lapels, a sequin embellished suit with champagne bottles, grapes, and stars, tailored camel hair overcoats, micro floral printed corduroy suits, period evening dresses in emerald green sequins or red velvet, and leather and suede fringe jackets.
Accessories took the form of gold costume jewelry, lamé crowns and hats, crochet berets, silk-printed scarves, and suede clutches.
Browse through the Bode 'The Crane Estate' Fall/Winter Collection above.