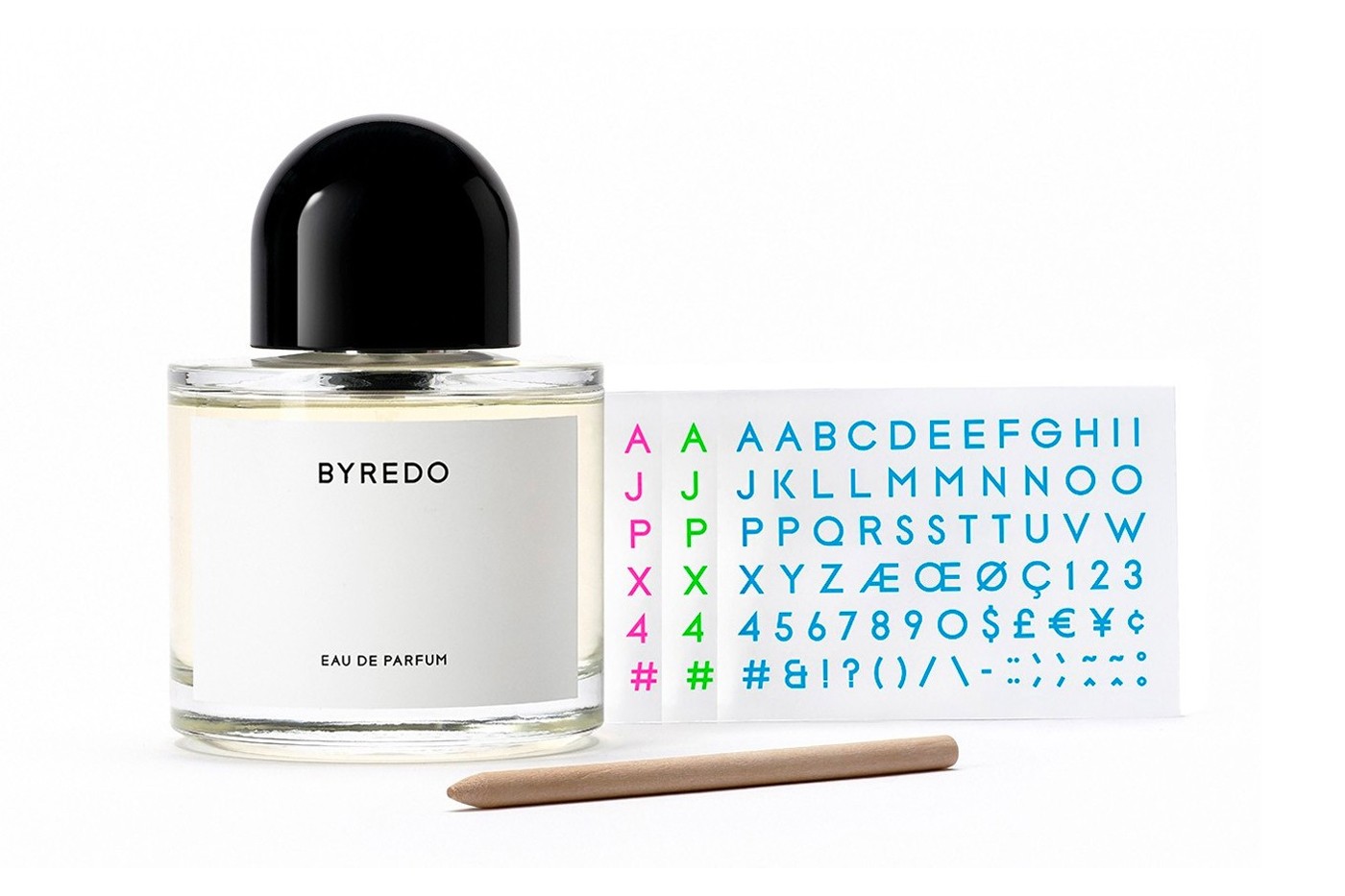 Stockholm-based luxury brand Byredo first released 'Unnamed' in 2016 for its 10th anniversary. It featured a blank label that allowed customers to choose a name and customize the bottle label.
Rereleased for a limited time this February in time for Valentine's Day, the blank-labeled perfume comes in a 100 ml glass bottle topped by the brand's dome-like cap, a white label with the brand in black and space for personalization, and comes with a set of Byredo typography letters in black, as well fluorescent blue, green and pink. This allows customers to name the perfume in any way they wish.
The 'Unnamed' perfume has pink pepper and gin accord top notes, its heart features lush violet blends with sweet flowery orris stem, while the woody base is made up of fir balsam and tree moss.
The limited edition 'Unnamed' Eau de Parfum costs $290 apiece and comes in a 100-millimeter bottle. It's available now from Byredo and select retailers.