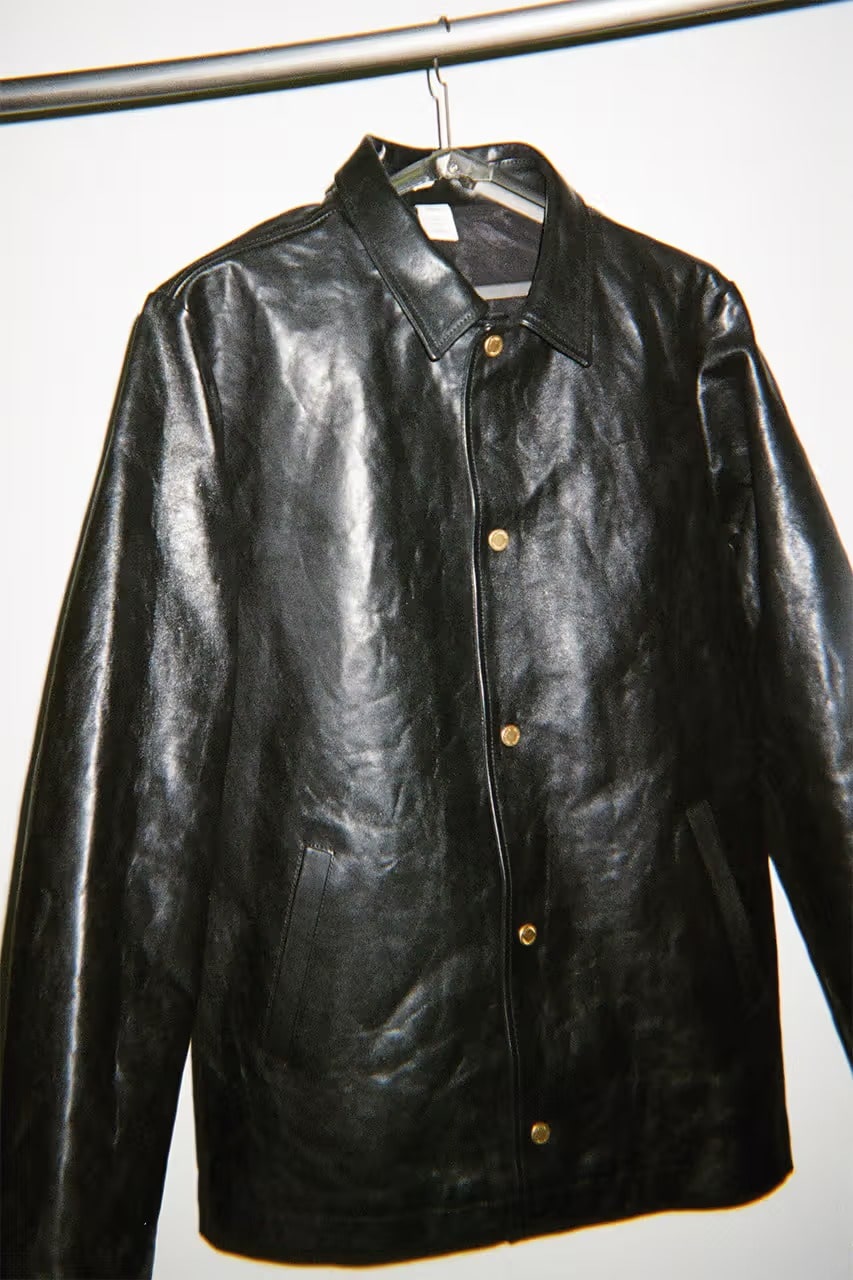 JJJJound has just released images of its first leather coach jacket. Evoking the Standard coach jacket, the classic silhouette is developed with ECCO leather.
ECCO Leather, established in 1991 and a proponent of sustainable leather tanning, partnered with JJJJound for their EL3 initiative, which aims to support sustainable leather innovation.
Made using DriTan™ technology that reduces the amount of chemicals used and lowers wastewater production, the project used JJJJound's signature Coach Jacket as a base paired with minor fit alterations to complement ECCO Leather's fine-grain cowhides.
The JJJJound Leather Coach Jacket features the standard coach jacket fit, Ecco Leather cowhide, 15mm custom brass-finished JJJJound spring snap closures, exterior welt pockets, an interior left breast pocket, and the JJJJound stitched into the side seam.
The JJJJound Leather Coach Jacket is available now through JJJJound.com.