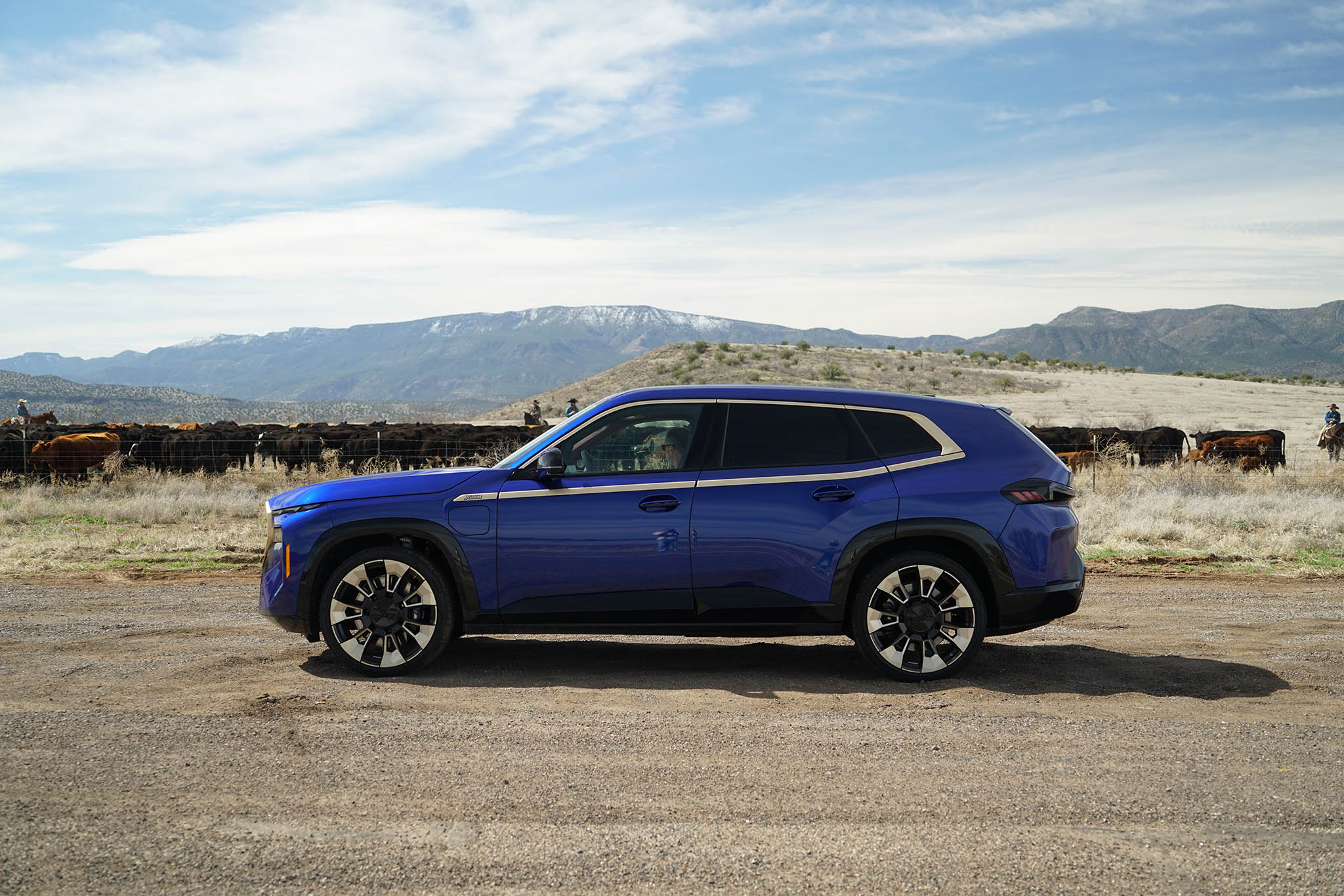 Words and photos by Atif Kazmi for Por Homme
Everyone remembers their first time – the first time they drive an M that is. For me, it was an E39 a friend owned. Pristine condition, highly underrated and a thrill on the open road. It was raw, you felt connected to the road and in being a 4-door sedan, it was more nimble than its size led you to believe. I recently had the chance to test drive the new BMW XM and in many ways, it felt a lot like that first time. This time, the roads were a lot more winding, surrounded by the scenic valleys of Woodchute Mountain.
BMW's certainly trying to turn a new leaf in the age of electrification but the XM sits on a bridge between where the German automaker's M Division has been and where they hope to go. With the XM's electric motor sitting inside the transmission tunnel, there's an opportunity for testing and iterating various powertrains and electric motor configurations. It's strategic and hints of more modularity between the components as future cars enter the marquee's hybrid and fully-electric lineups.
With models G80 M3, BMW has made it clear that it's not afraid to take some design risks. There's plenty of cars you can buy if you want to float under the radar but BMW M has created an attention-grabbing purpose-built SUV in the 2023 BMW XM.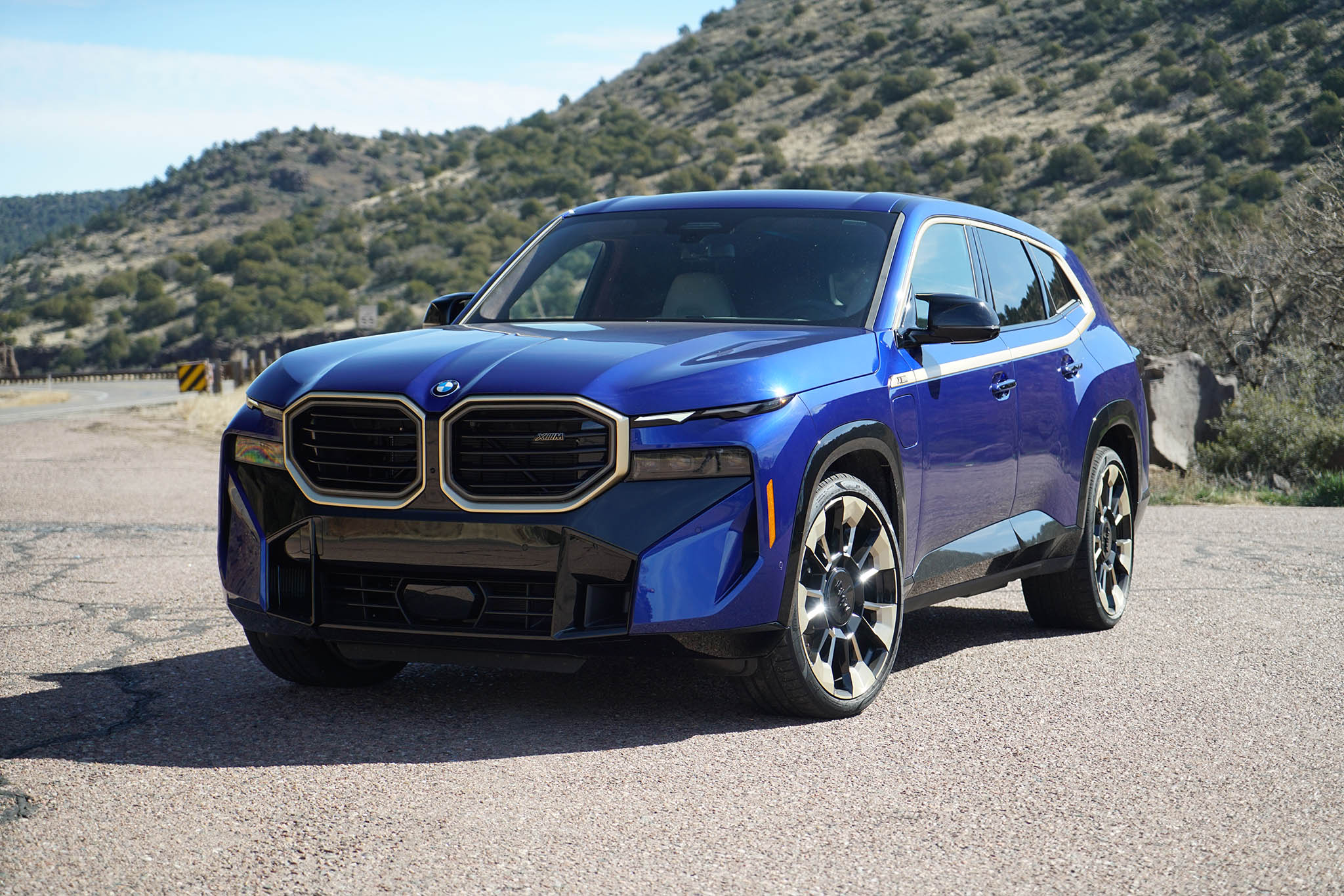 The 2023 BMW XM's exterior sports smooth surfaces and sharp edges, reworked twin Adaptive LED headlights and BMW M kidney grille, large air intakes, sensor and camera systems integrated into the front apron. Flared wheel arches, slim rear lights and vertically stacked hexagonal tailpipe trims help make the XM more angular than just about any other car on the road. Fine details include engraved BMW logos in the rear window below the right and left rails, gold outlined black model badge on the tailgate, and three diagonal light strips, referencing the BMW M GmbH tricolor logo, on the sides.
The BMW XM is available in seven paint colors, including one BMW Individual finish and three colors that are only available on M variants. More options are anticipated to be available in the summer, as well as access to more than 50 BMW Individual paint finishes.
It also comes with 23-inch M light-alloy wheels as standard, with options for 22-inch M aerodynamic wheels with weight and drag reduction inserts, or 23-inch bi-color M light-alloy wheels finished in either Black or Night Gold that come with a unique hub cover with BMW lettering.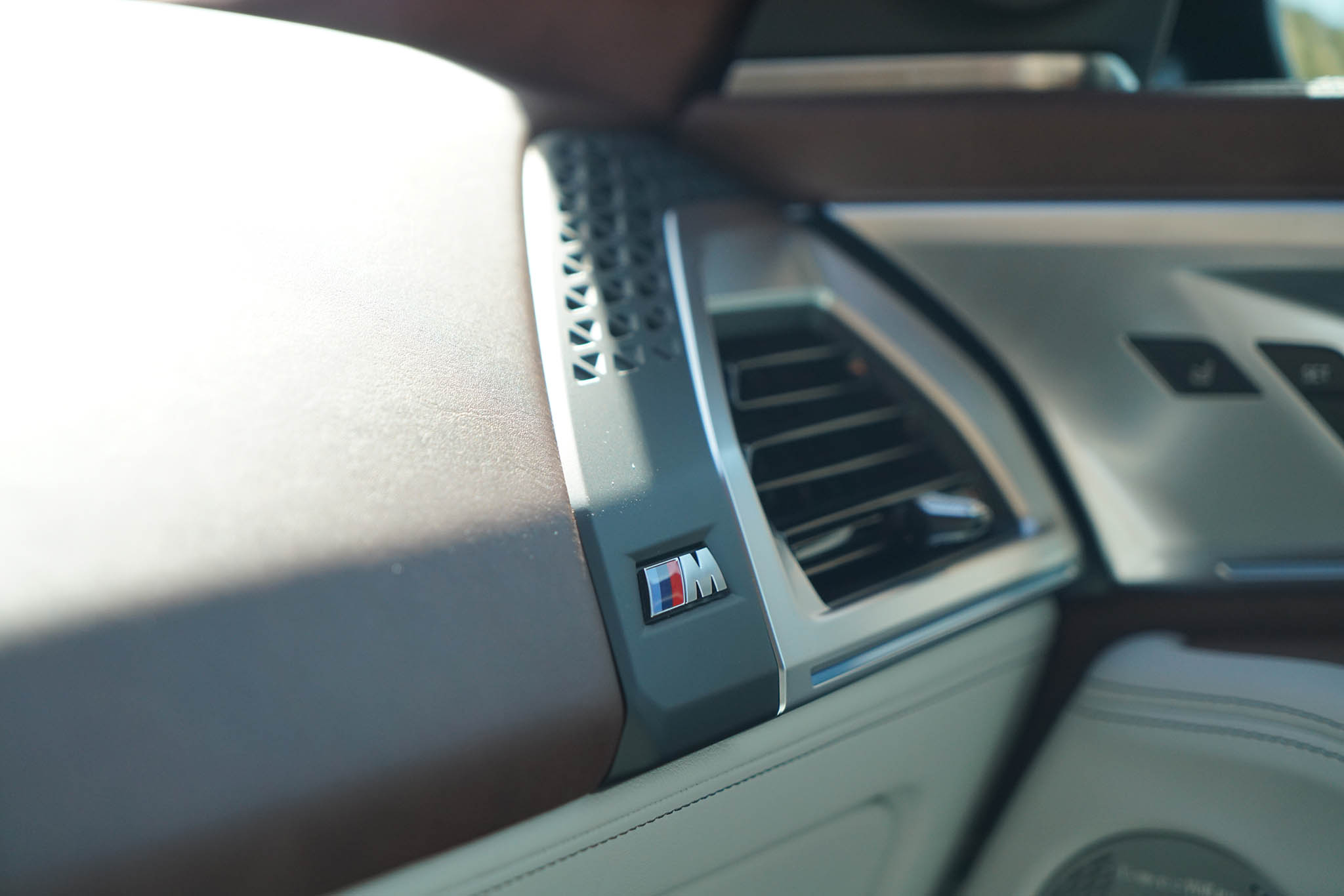 The SUV's interior carries the design language of the BMW XM's exterior right onto the lines and surfaces of the instrument panel, center console, seats, door trim panels, the BMW Curved Display, matte carbon fiber surface and center console, M-typical carbon fiber elements in the instrument panel, pearl-effect chrome wide air vent surrounds. The cabin features the same sculptural geometric 3D headliner with ambient lighting and "M" elements seen on the concept car lined with Alcantara. Four interior equipment variants with a buyer's choice of surface materials and color schemes are available for the BMW XM.
The BMW XM comes standard with BMW Individual Merino leather trim with Black and Black Gray contrast stitching on the interior and seat surfaces, soft Black Nappa leather on the upper section of the instrument panel and door shoulders, and Alcantara covered A, B and C pillars. Other available options include the BMW Individual Merino leather trim with Sakhir Orange, Silverstone or Deep Lagoon seats, center console, lower sections of the instrument panel, door trim panels, with Black Nappa leather dashboard and upper door trims, and the Vintage Coffee Merino leather with Silverstone or Deep Lagoon Full Merino Leather upholsteries.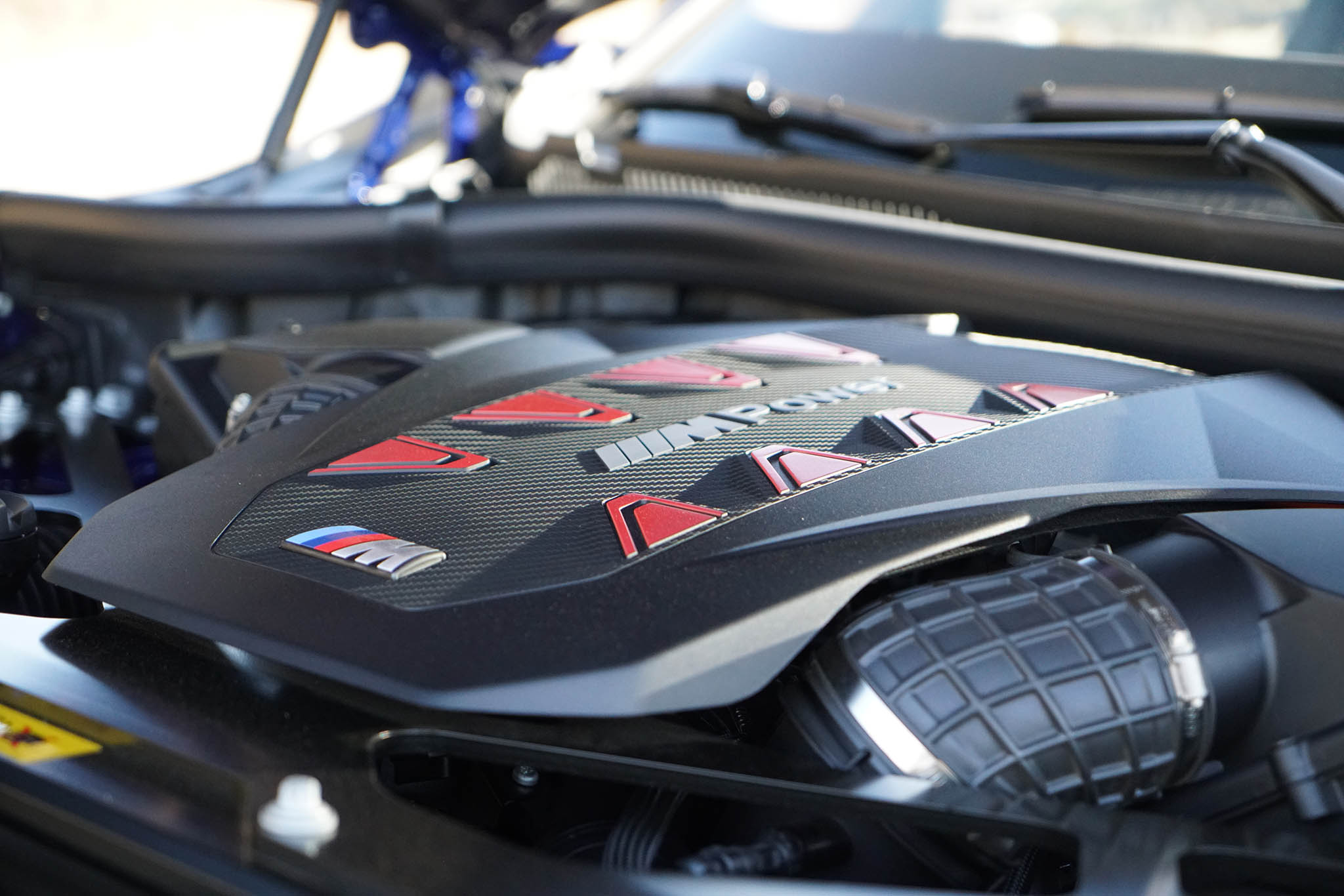 The 2023 BMW XM is powered by a twin-turbocharged 4.4-liter V8 and a single electric motor with a combined output of 664 hp and 590 lb-ft of torque, and can go from 0-60 mph in 4.1 seconds. It comes with a 29.5 kW lithium-ion battery pack with a usable battery capacity of 25.7 kW and an electric motor that delivers 194 hp and 207 lb-ft of torque. The 7.4-kW onboard charger can reach 100% from zero in a little over three hours via a 240-volt outlet. The powertrain gives the XM 30 miles of range at speeds of up to 87 miles per hour.
Coming in at just north of 6,000 pounds, the 2023 BMW XM is no pushover. Despite its hefty curb weight, it handles cornering beautifully, with the adaptive dampers, 48-volt active anti-roll bars, and rear-axle steering helping to keep the XM stable around bends. In Sport mode, the electric motor gives the BMW XM an extra thrust out of tight turns and helps to fill in torque gaps between transmission shifts. Despite the minimal jitter over small, high-frequency bumps, even in Comfort mode, the 2023 BMW XM is poised to be the next great daily driver from Germany.
The 2023 BMW XM comes in at a base price of $159,995 with the destination fee included. The exclusive 735 hp Label Red version is expected to carry a $185,000-plus price tag and will be available later this year.
See more of the 2023 BMW XM in the gallery and reach out to your local BMW dealer to inquire about availability.