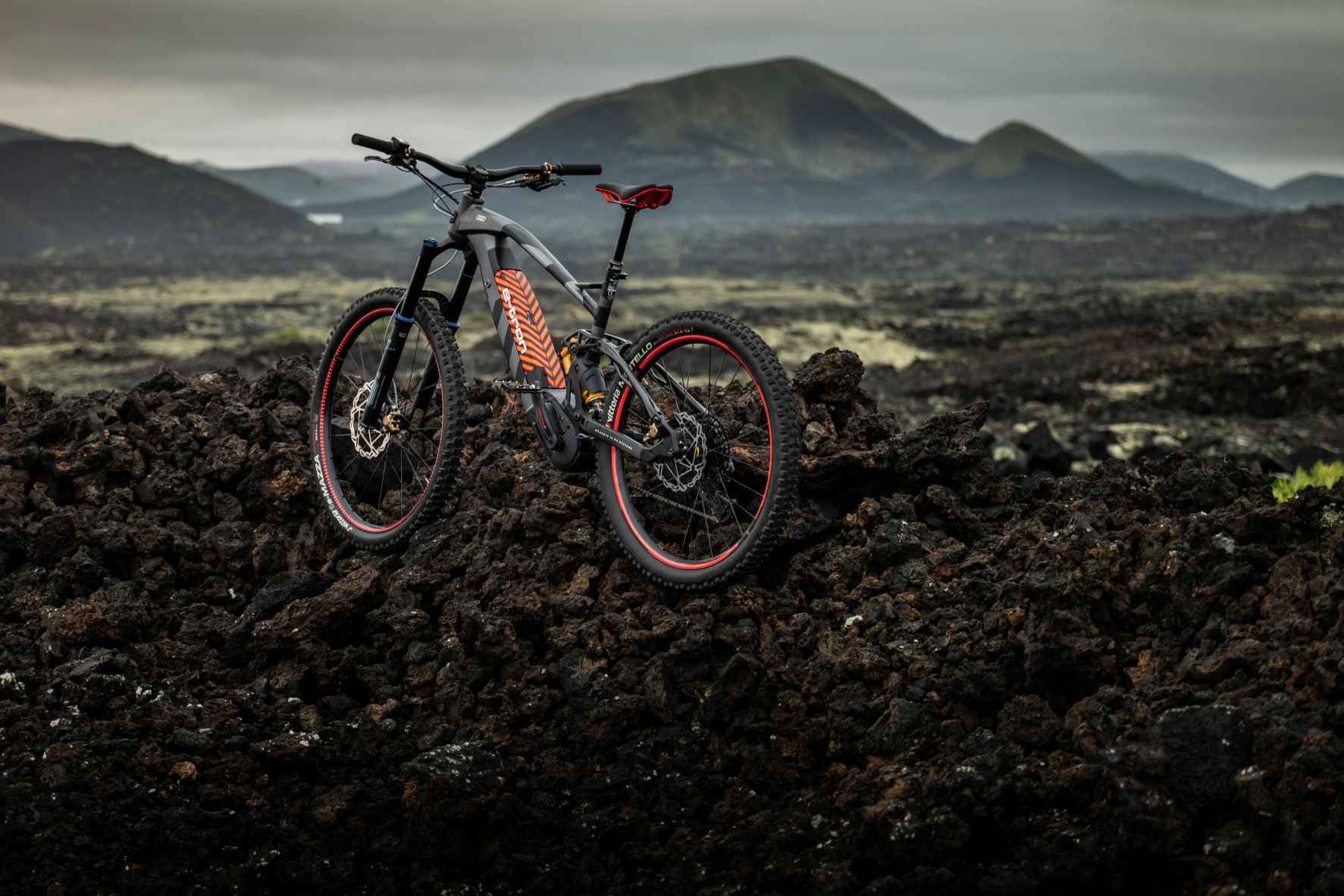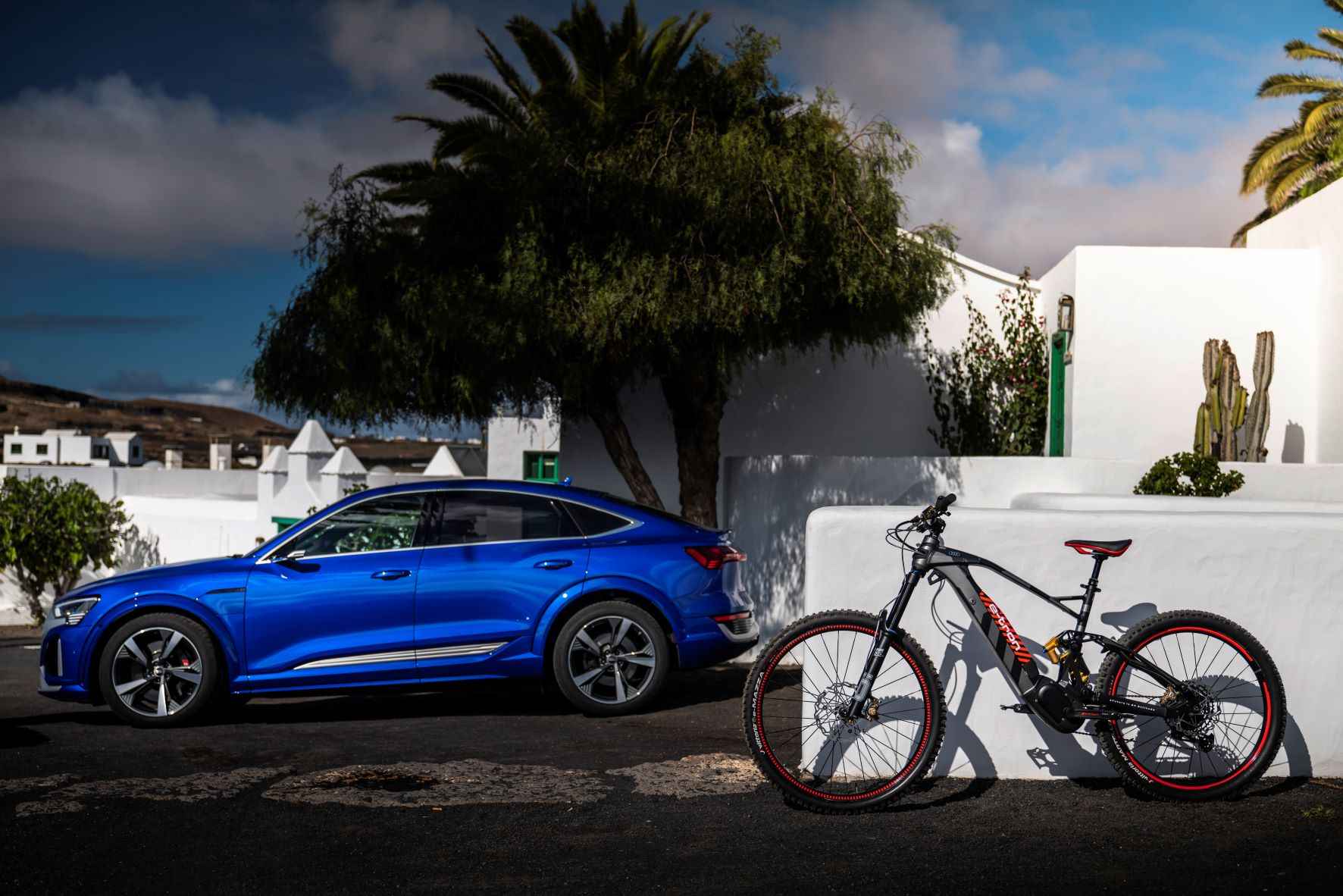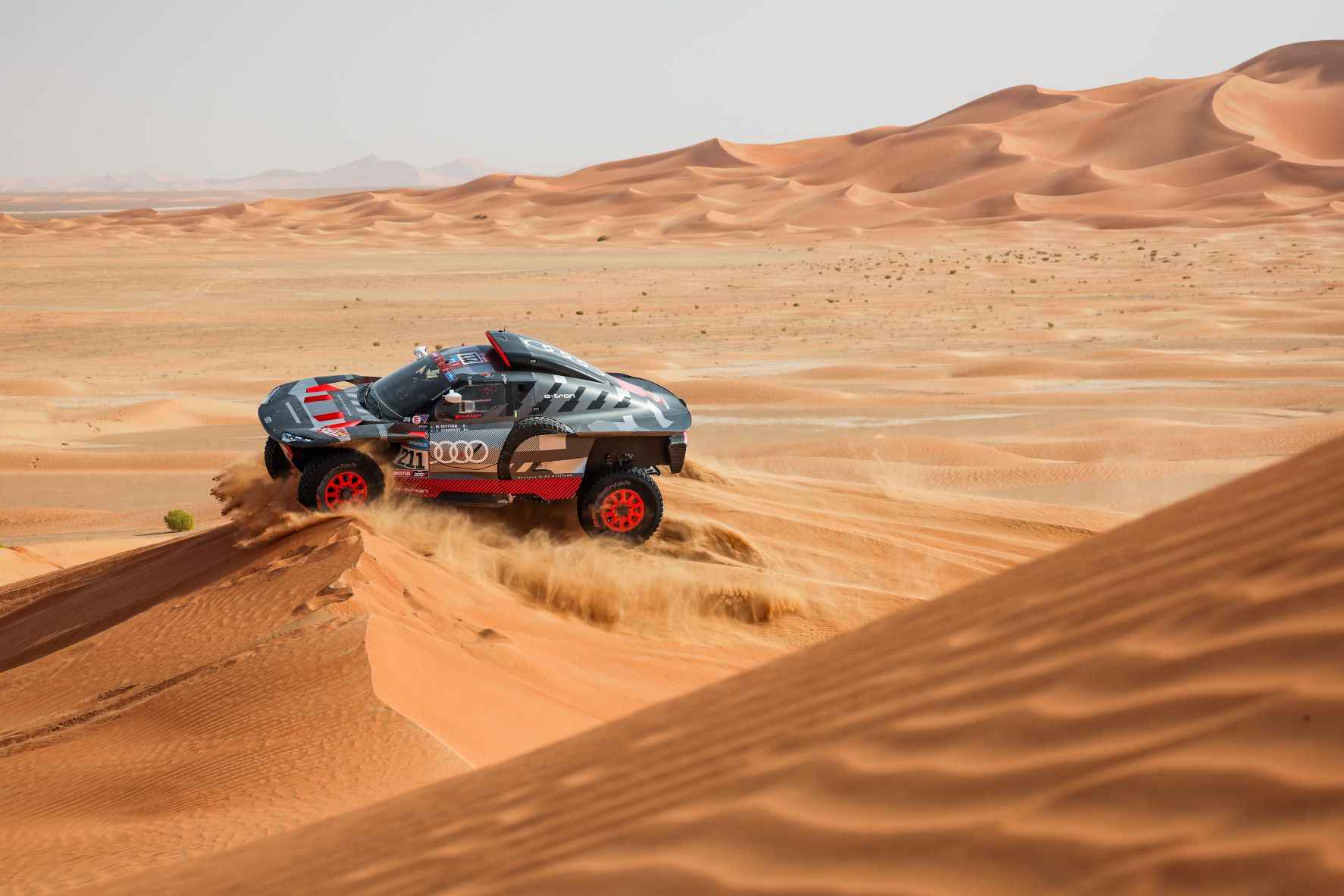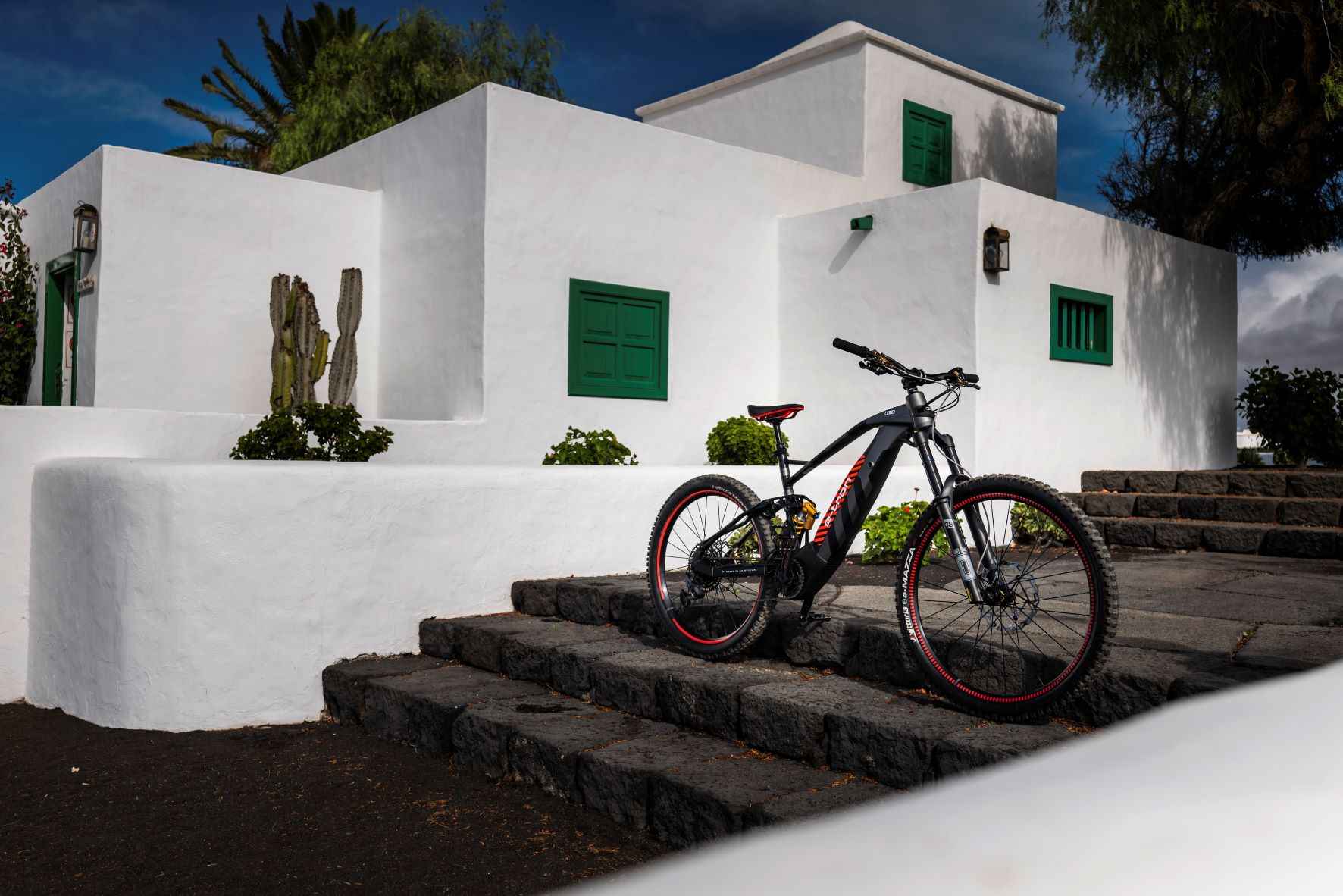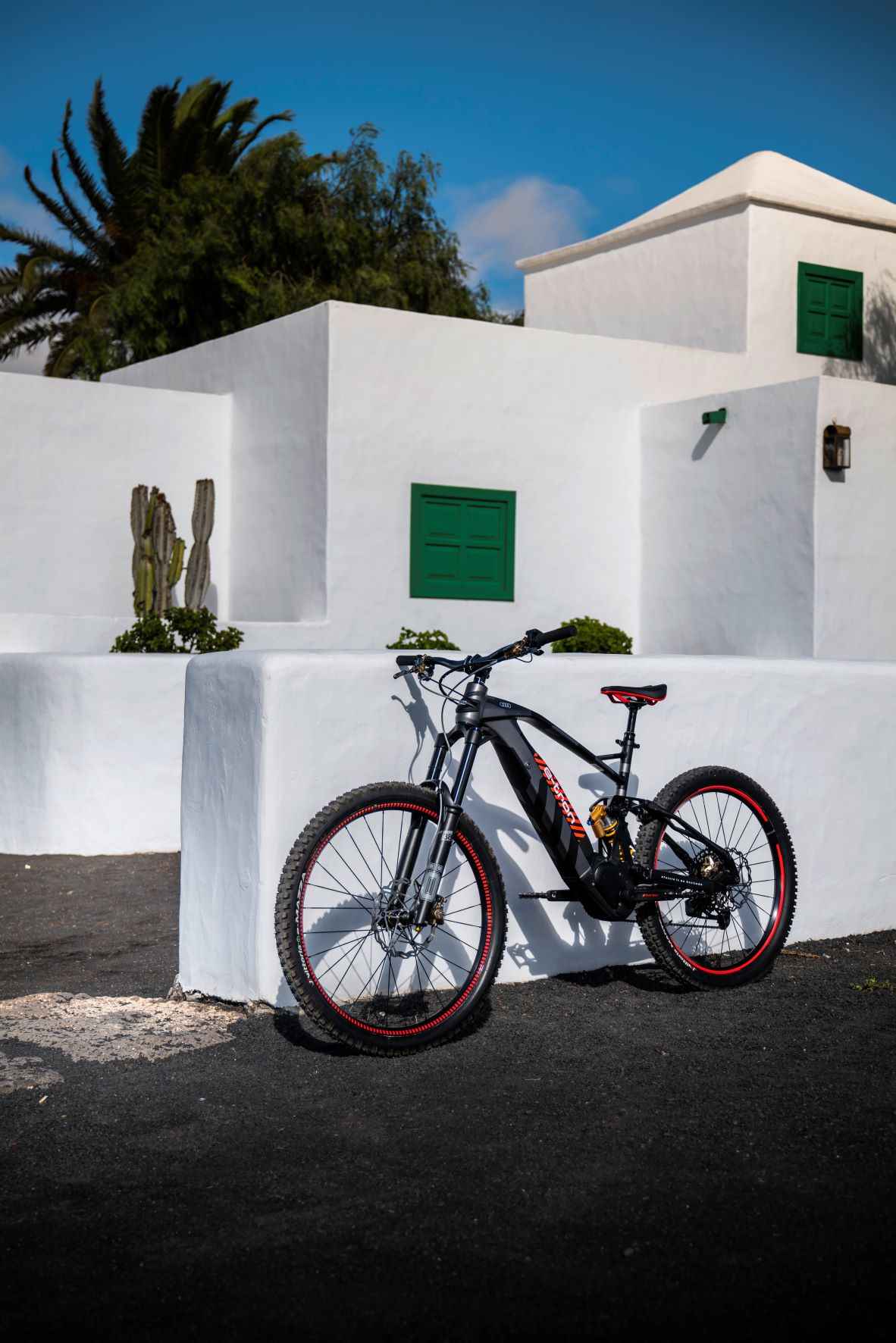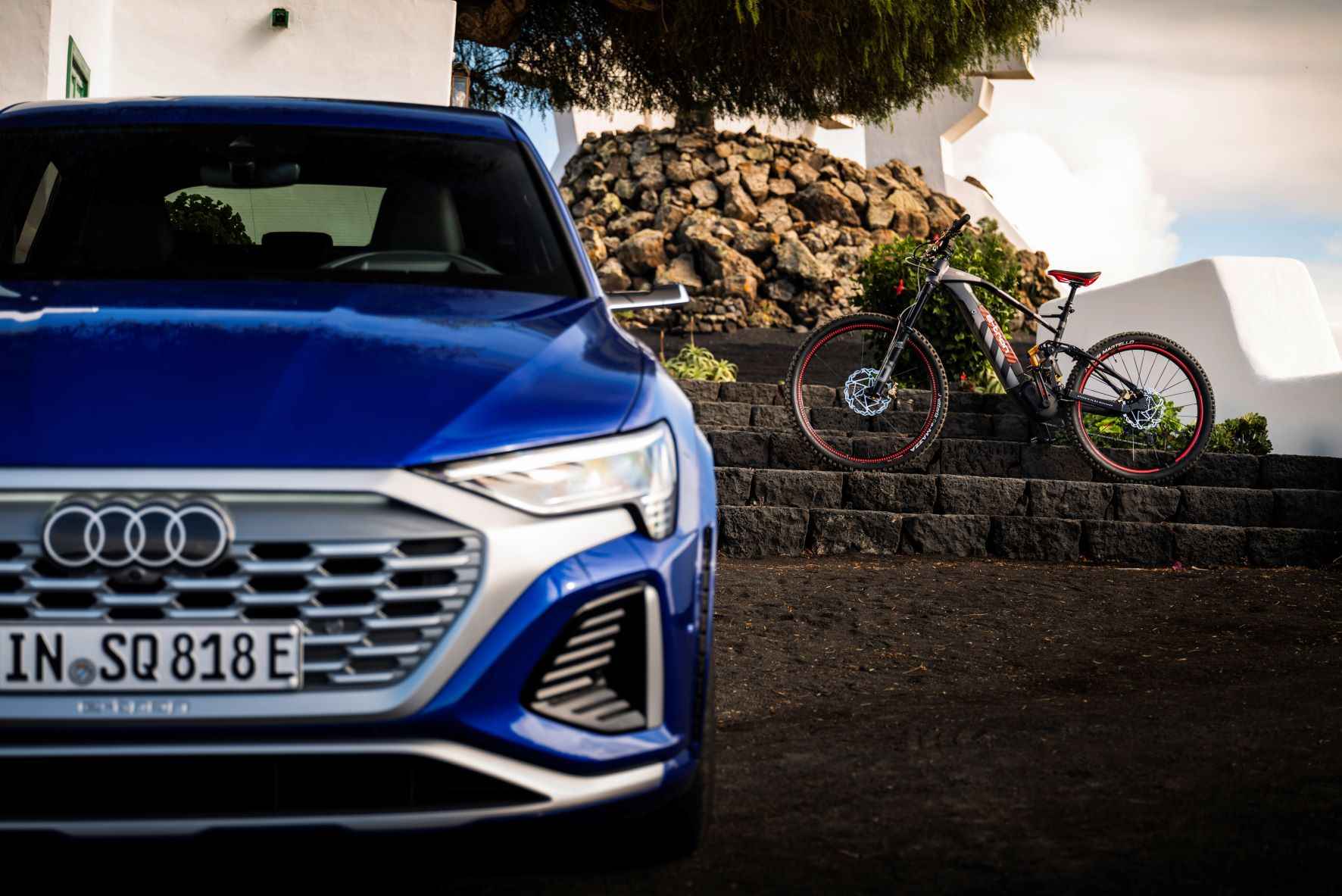 The Audi RS Q e-Tron, Audi's electric off-road competition car, recently inspired the creation of a limited-edition accessory, the Audi electric mountain bike. Created in partnership with Fantic, the Italian motorcycle manufacturer, the new off-road e-bike combines an off-roader aesthetic with Audi performance.
The Audi electric mountain bike features a lightweight aluminum/carbon frame, single-click Sram GX-AXS shift levers, IN.CA.S 8.66" disc – 7.99" disc brakes, a Brose-Remote thrust assisted selection unit or an alternative Brose-All Round 4 multifunctional display & push-assistance selection unit, Vittorio E-MAZZA and E-MARTELLO tires, and a Sella Italia Novus Boost EVO saddle. Audi's e-bike is powered by a 36-Volt Fantic Integra battery pack and a Brose S-MAG motor with 66.381 ft-lb of torque.
The bike's electric assistance has four assistance levels for various situations. OFF offers no motor assistance and resistance-free cycling, ECO offers minor motor assistance for efficiency and range, TOUR offers more motor assistance intended for long tours, the SPORT setting is intended for sports cycling with greater motor assistance, and Boost offers the most assistance and is designed for sports cycling and navigating terrain gradations.
The Audi electric mountain bike costs around $10,131 and comes in three frame sizes. Registration and reservation are open now through Audi.