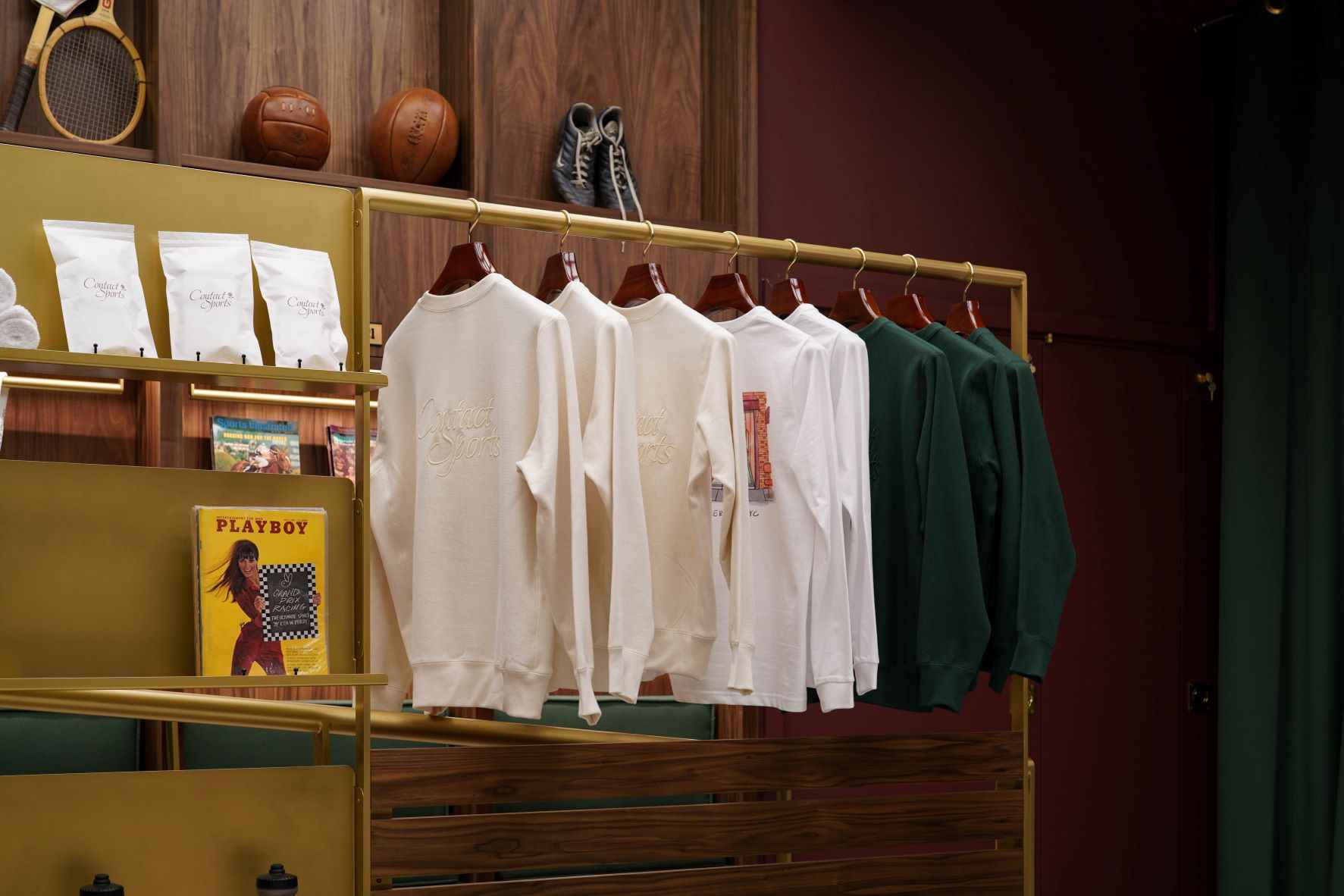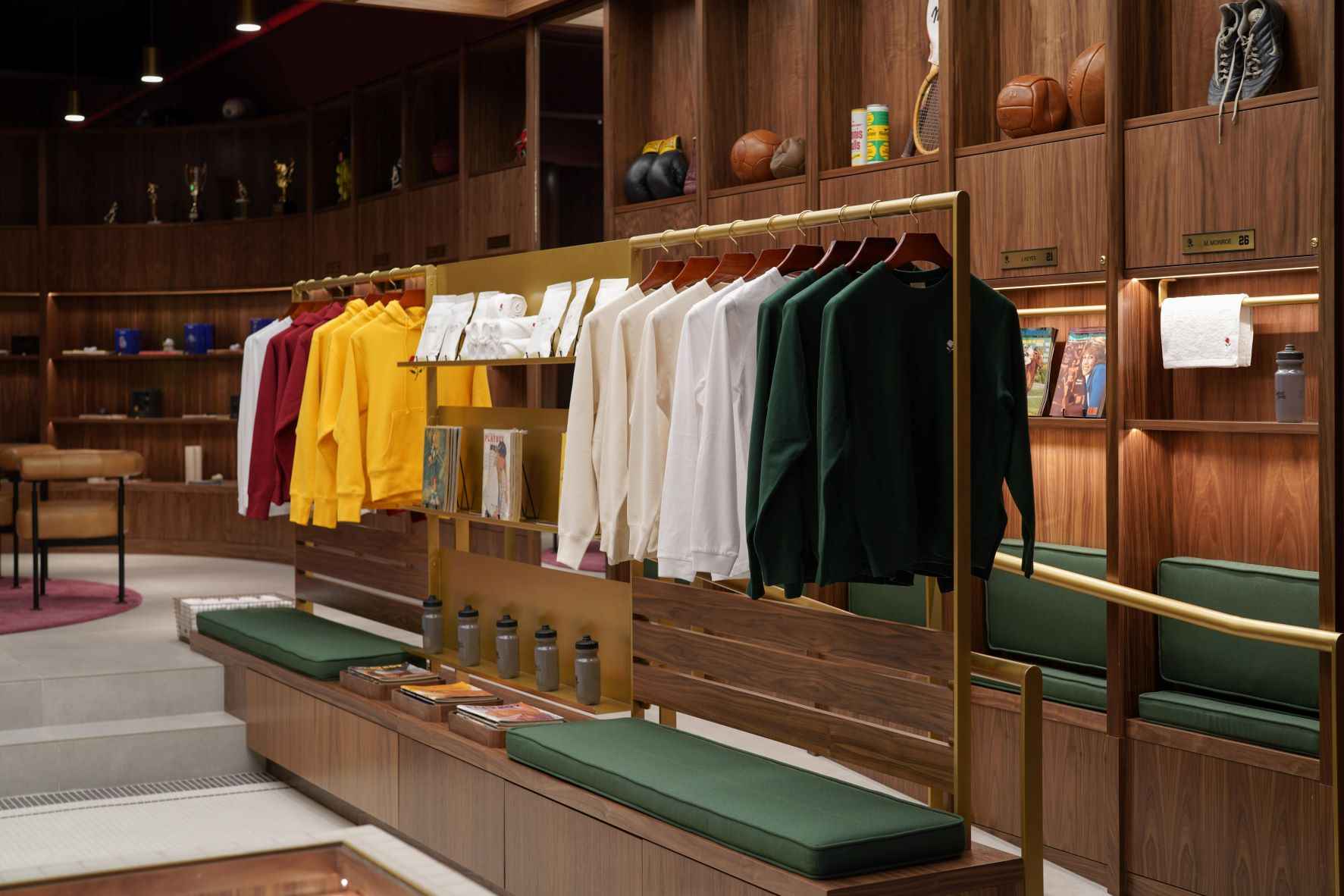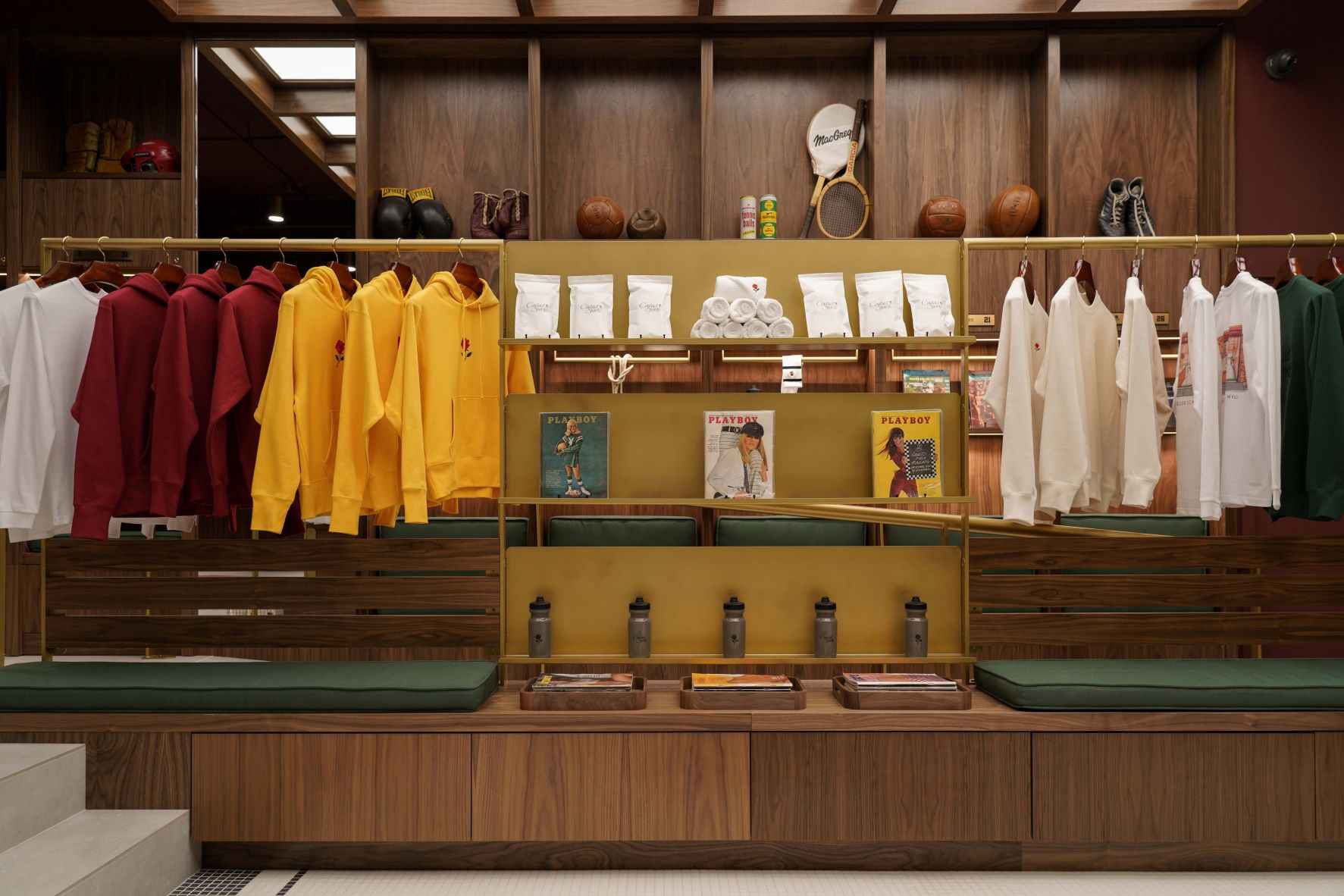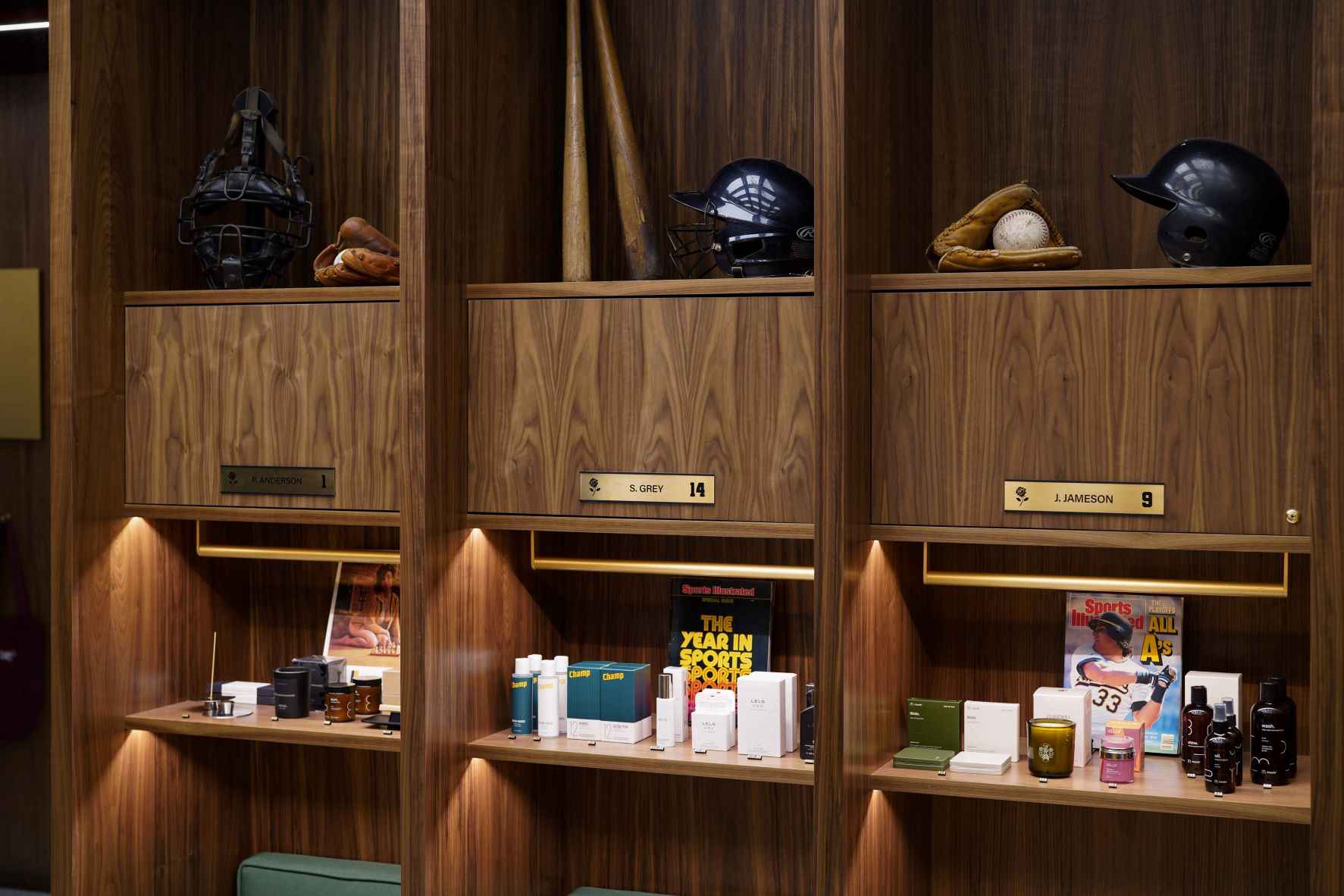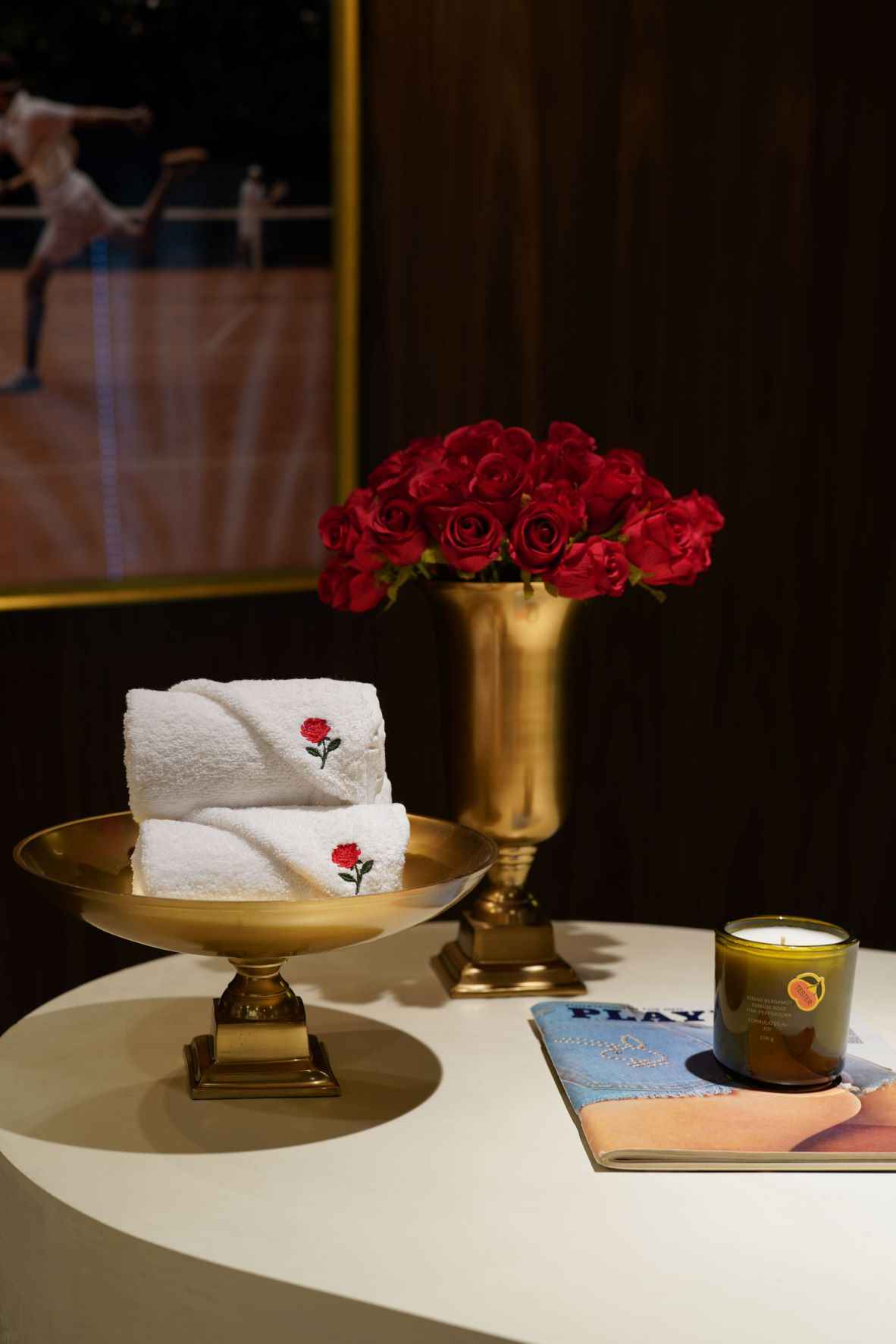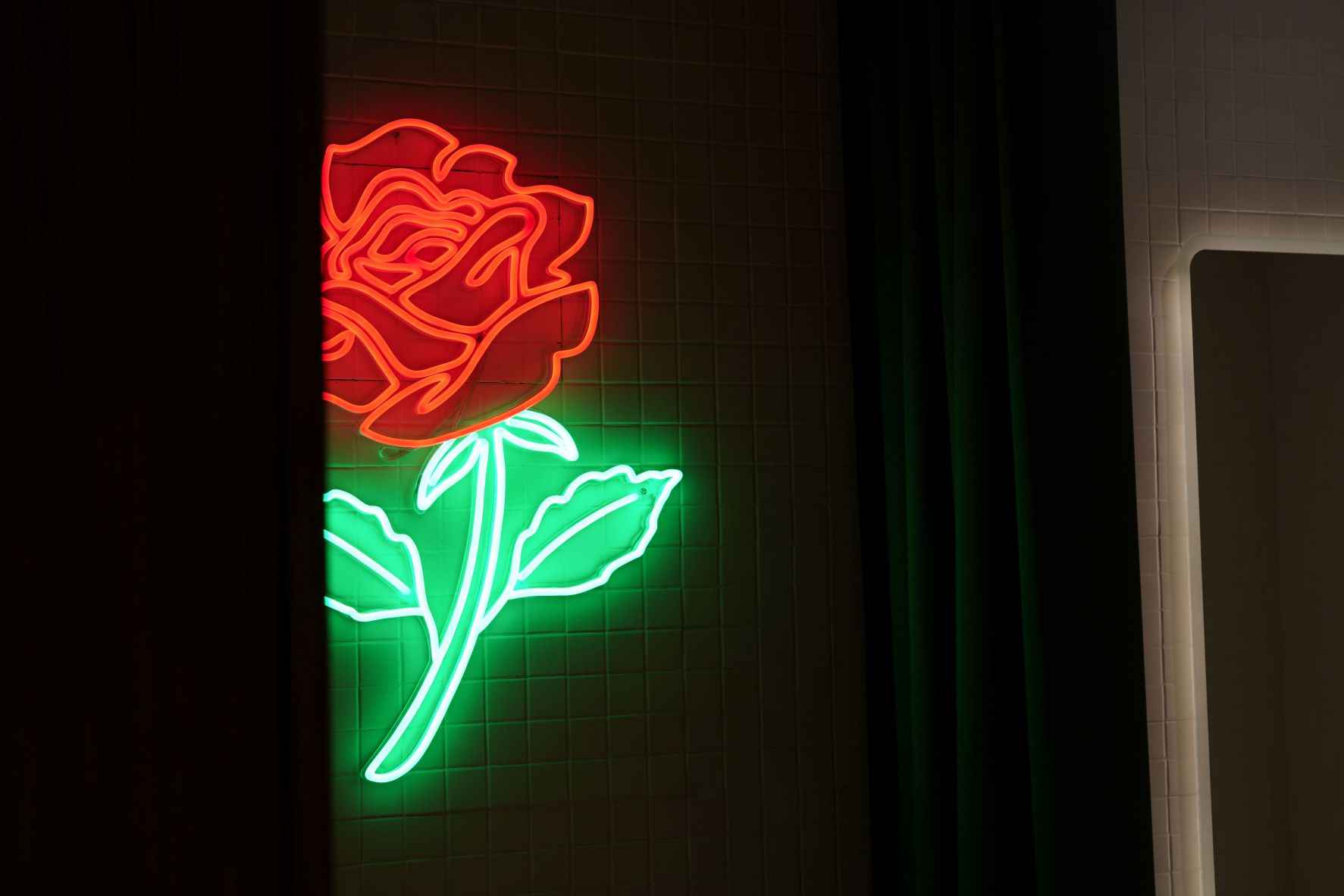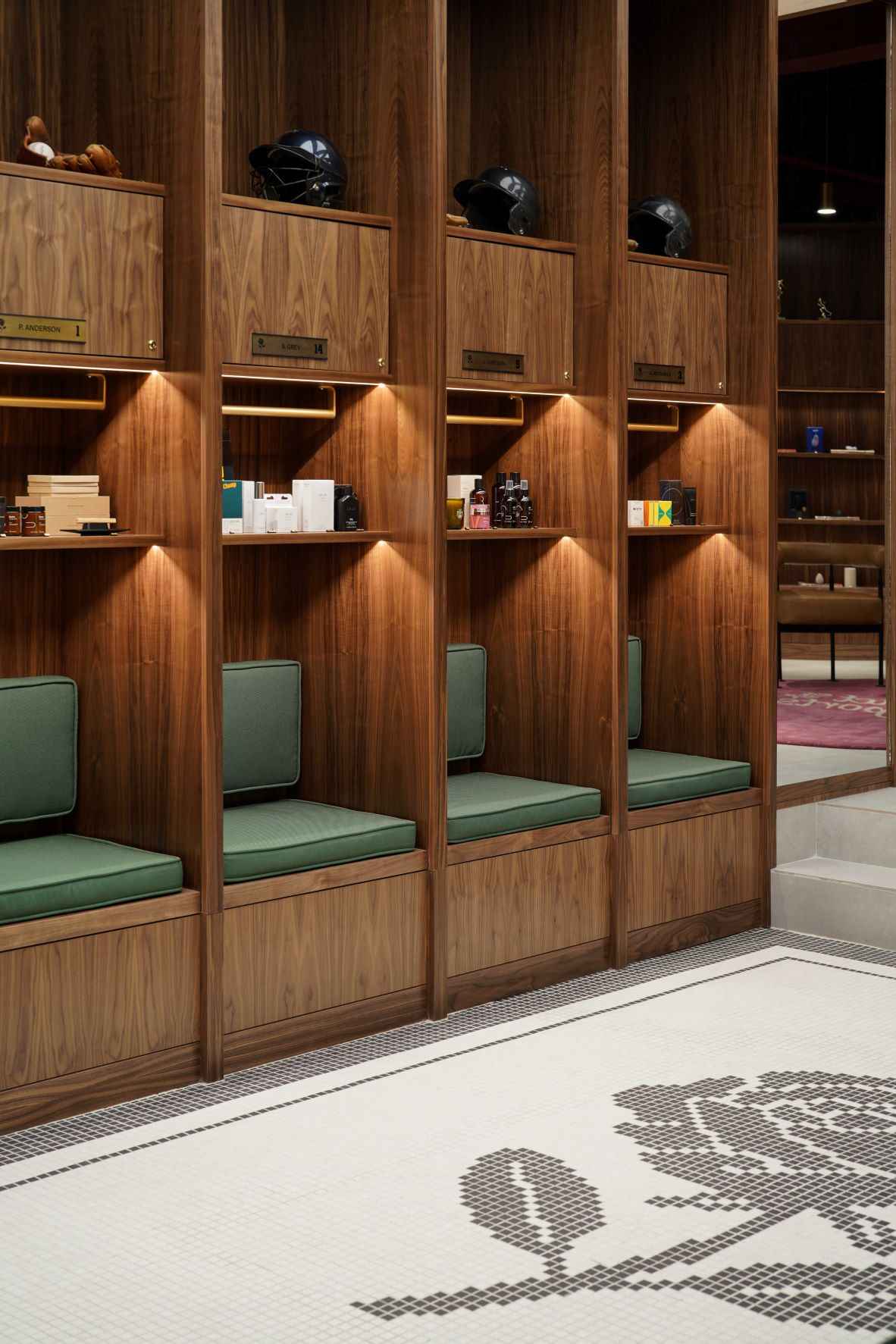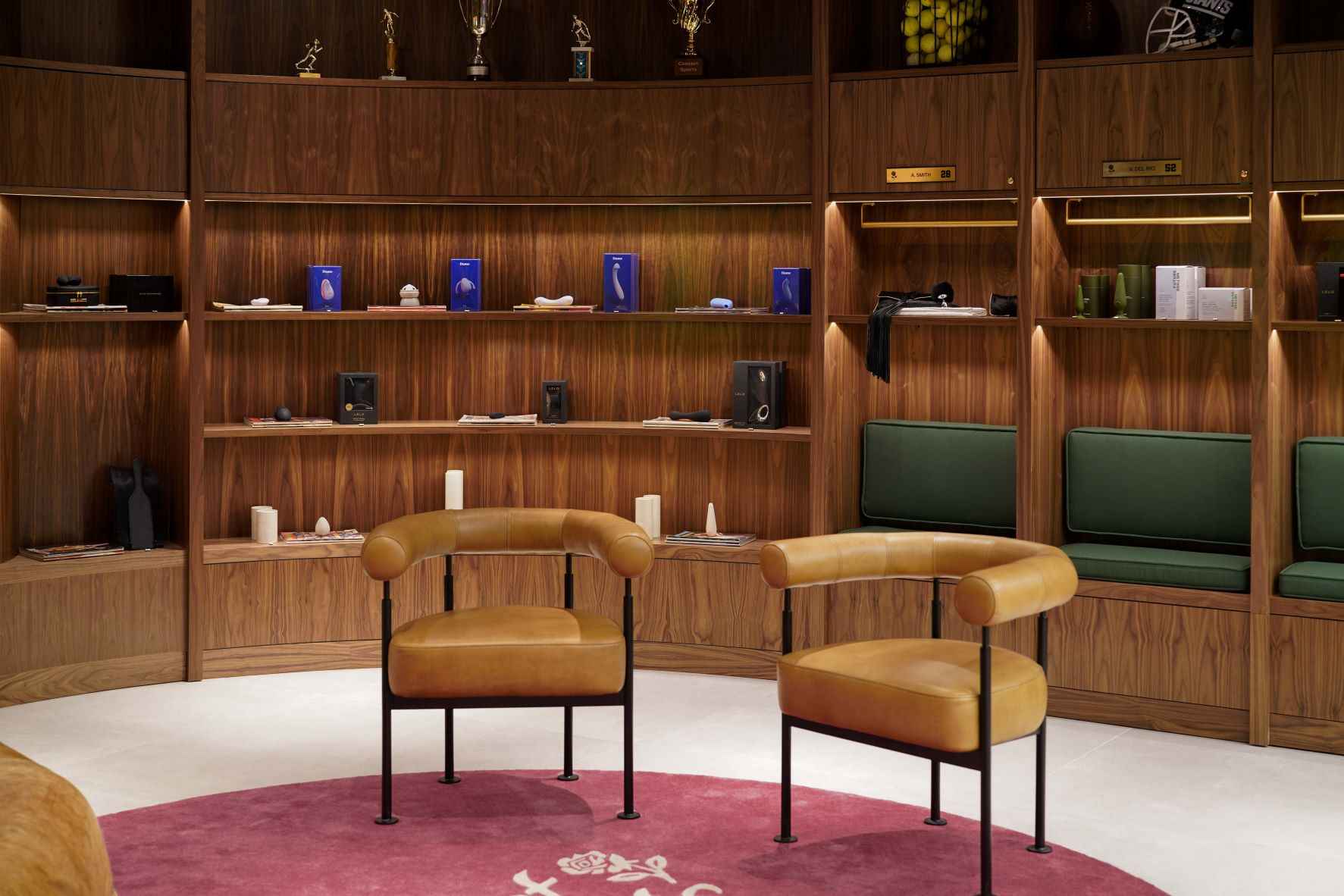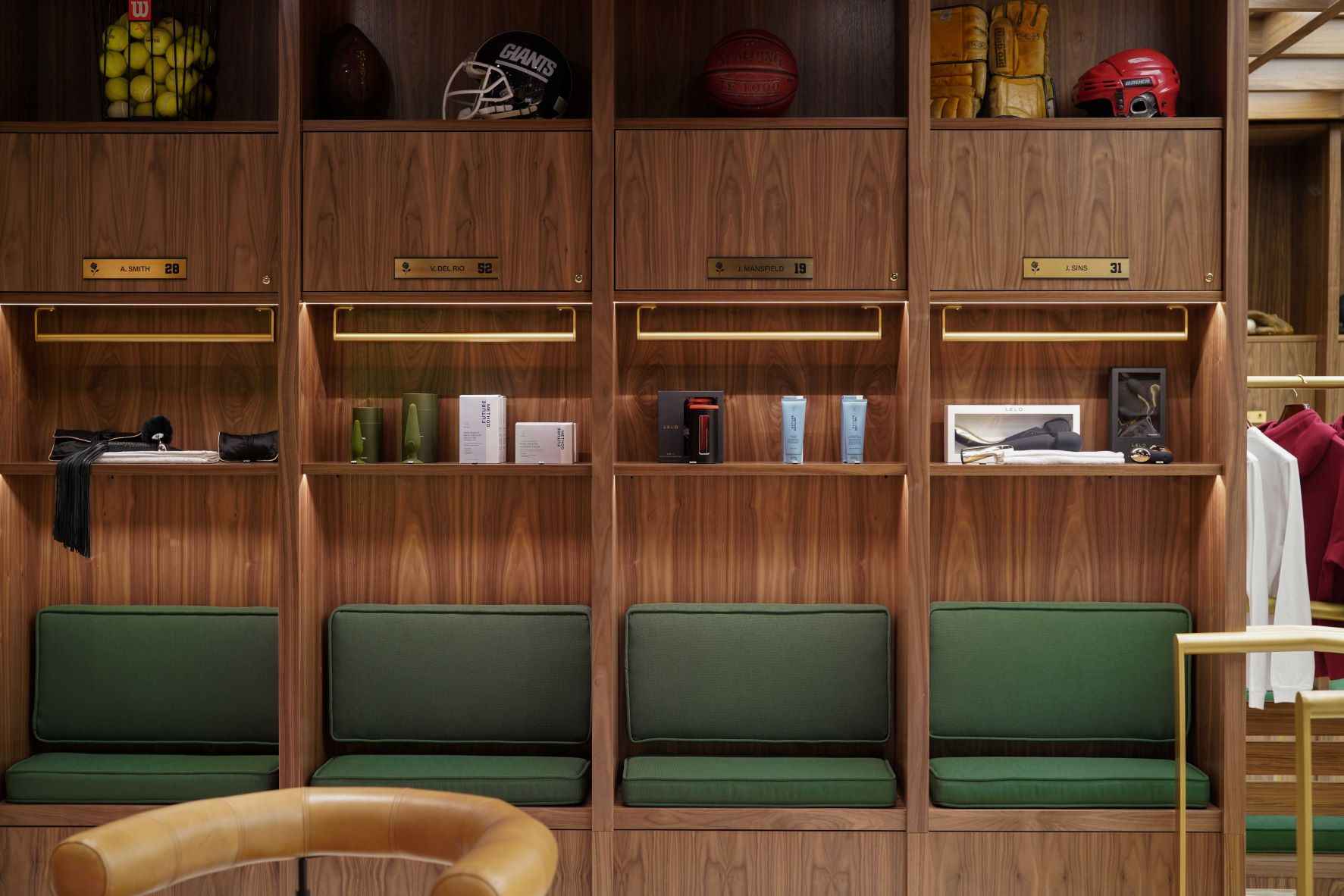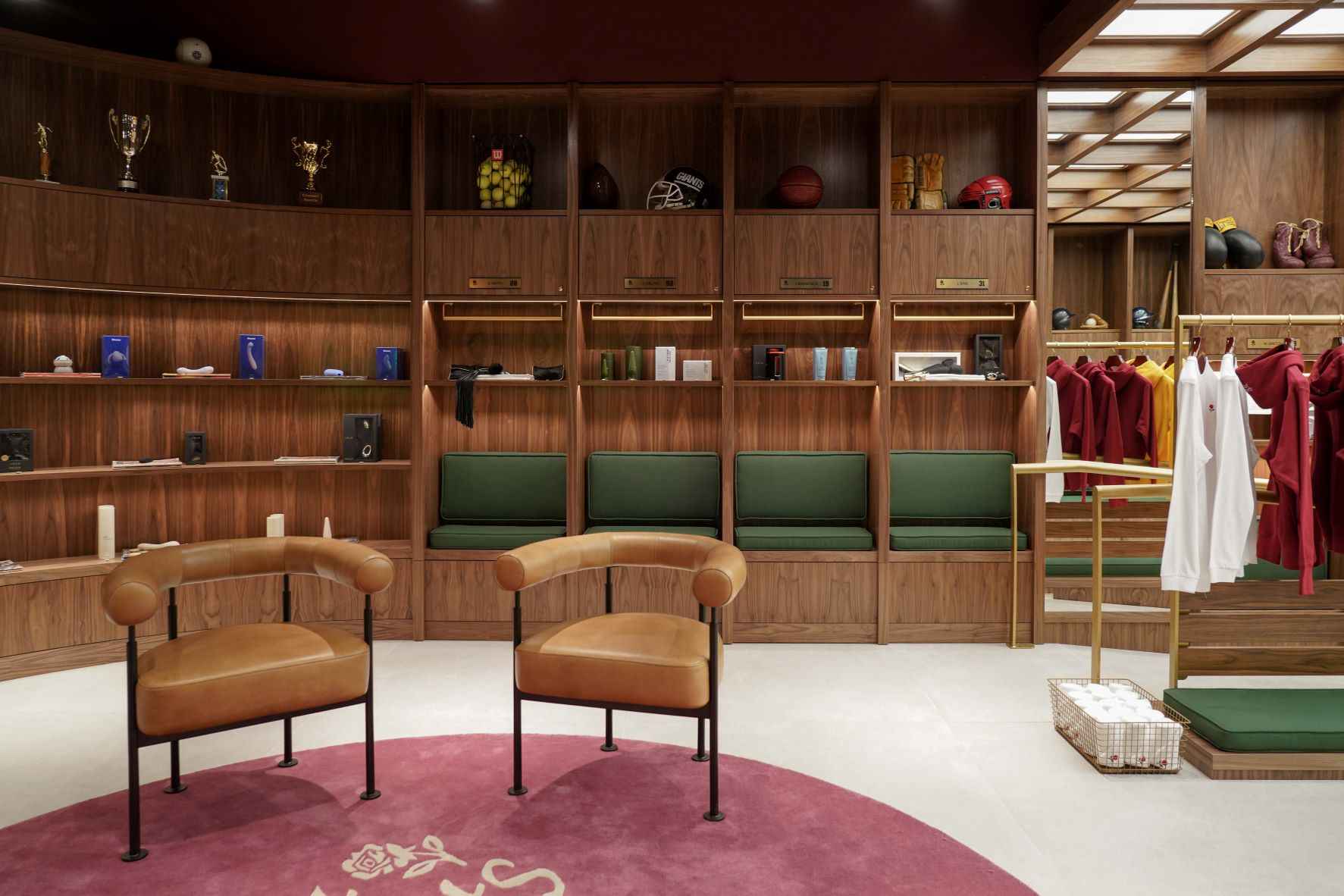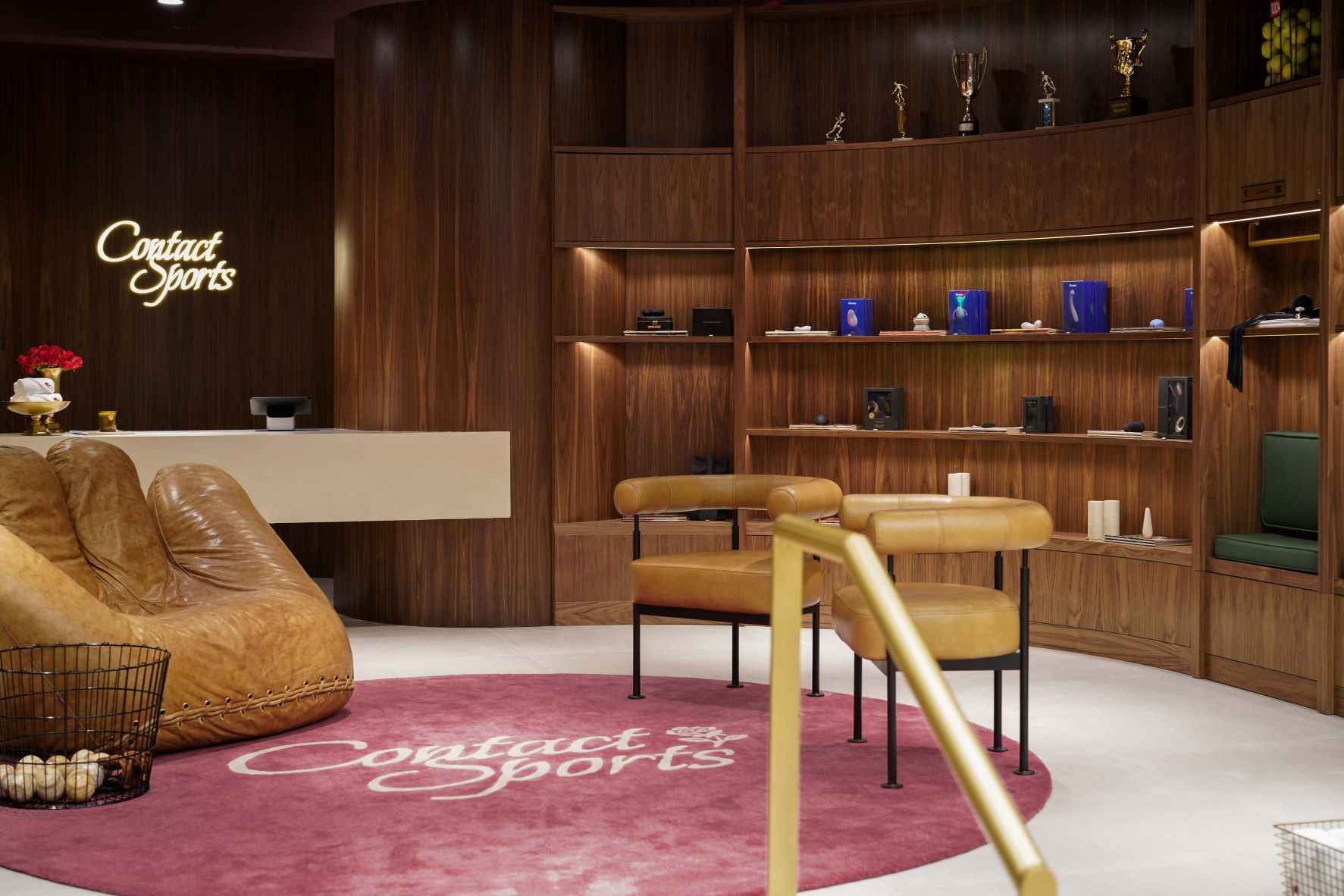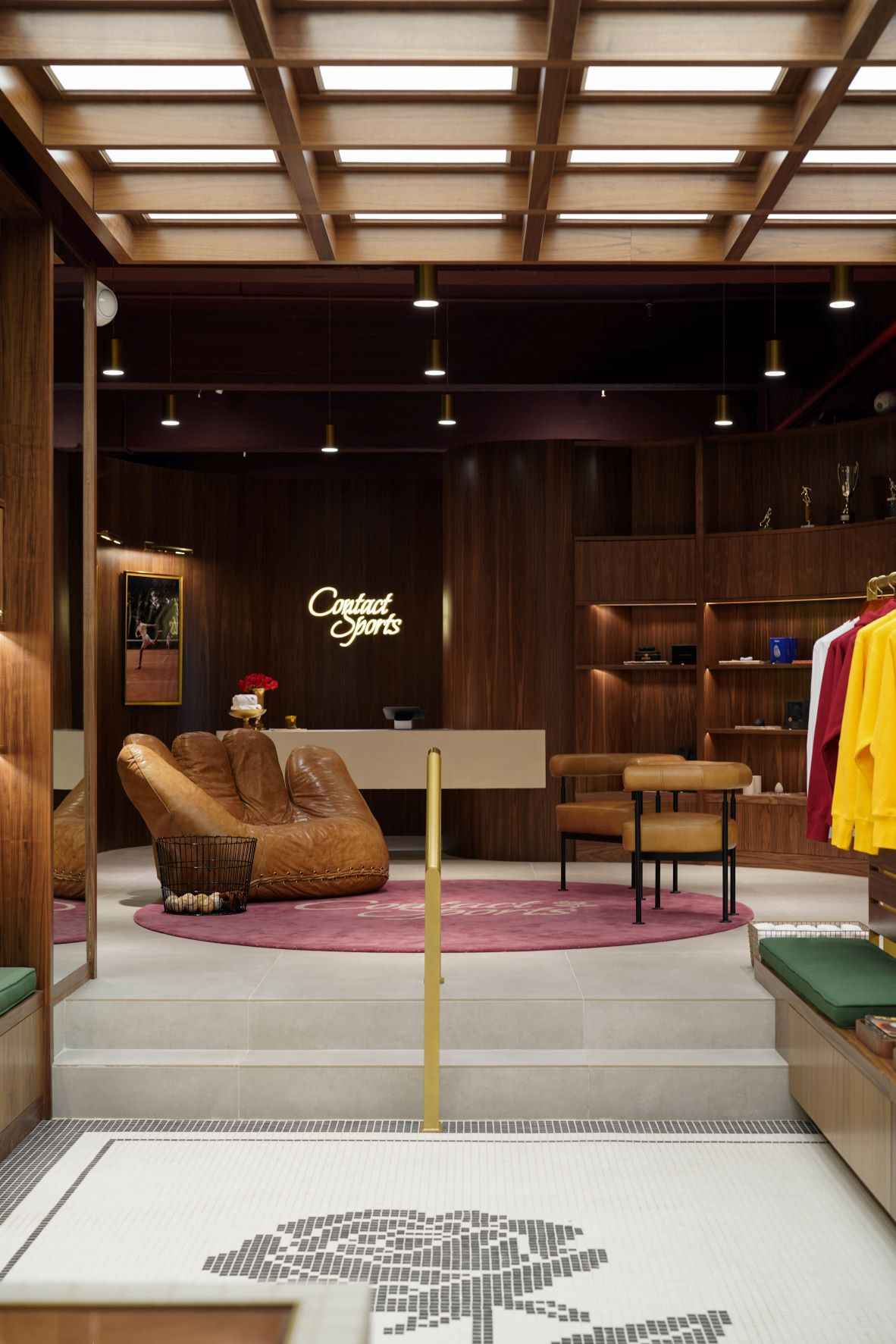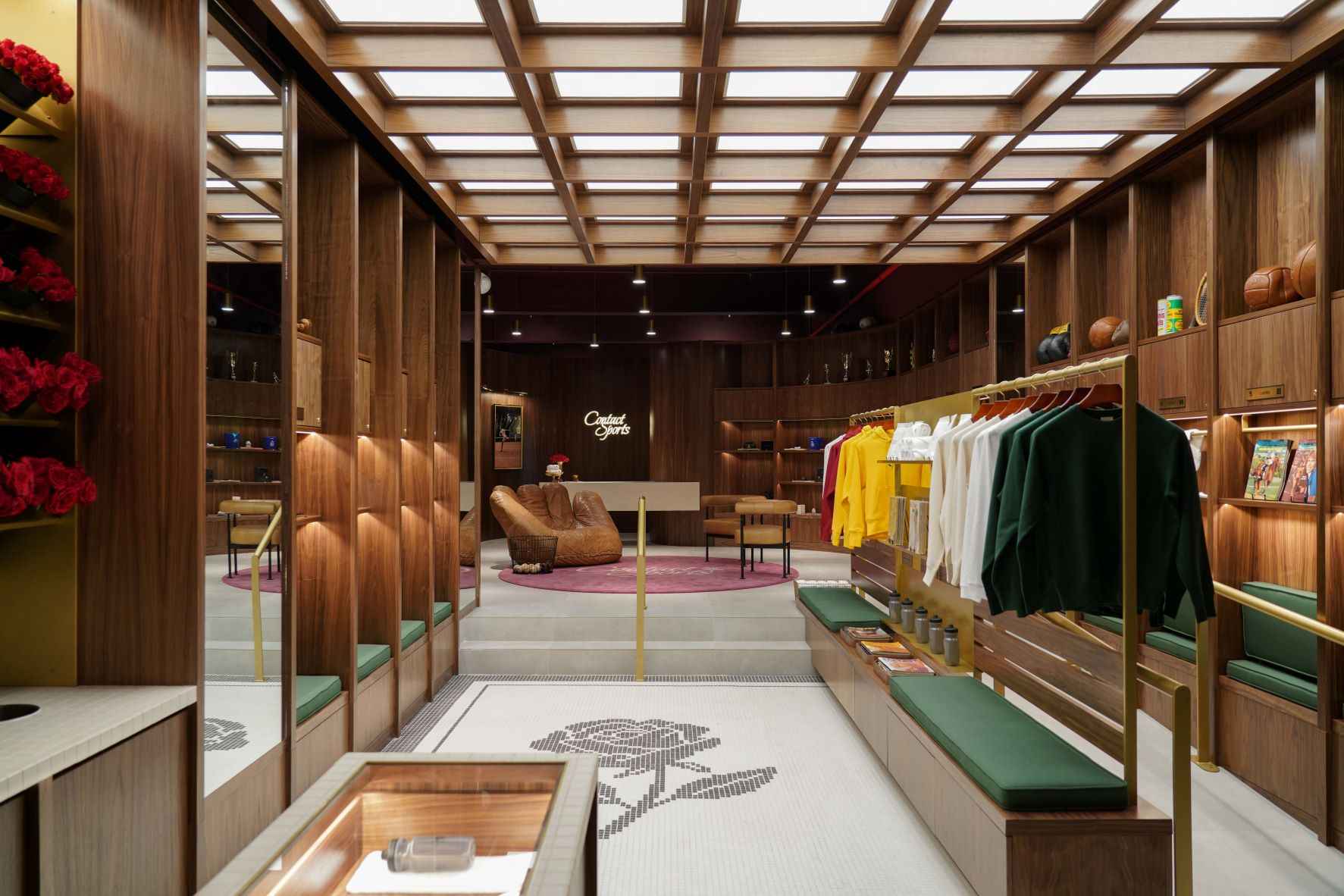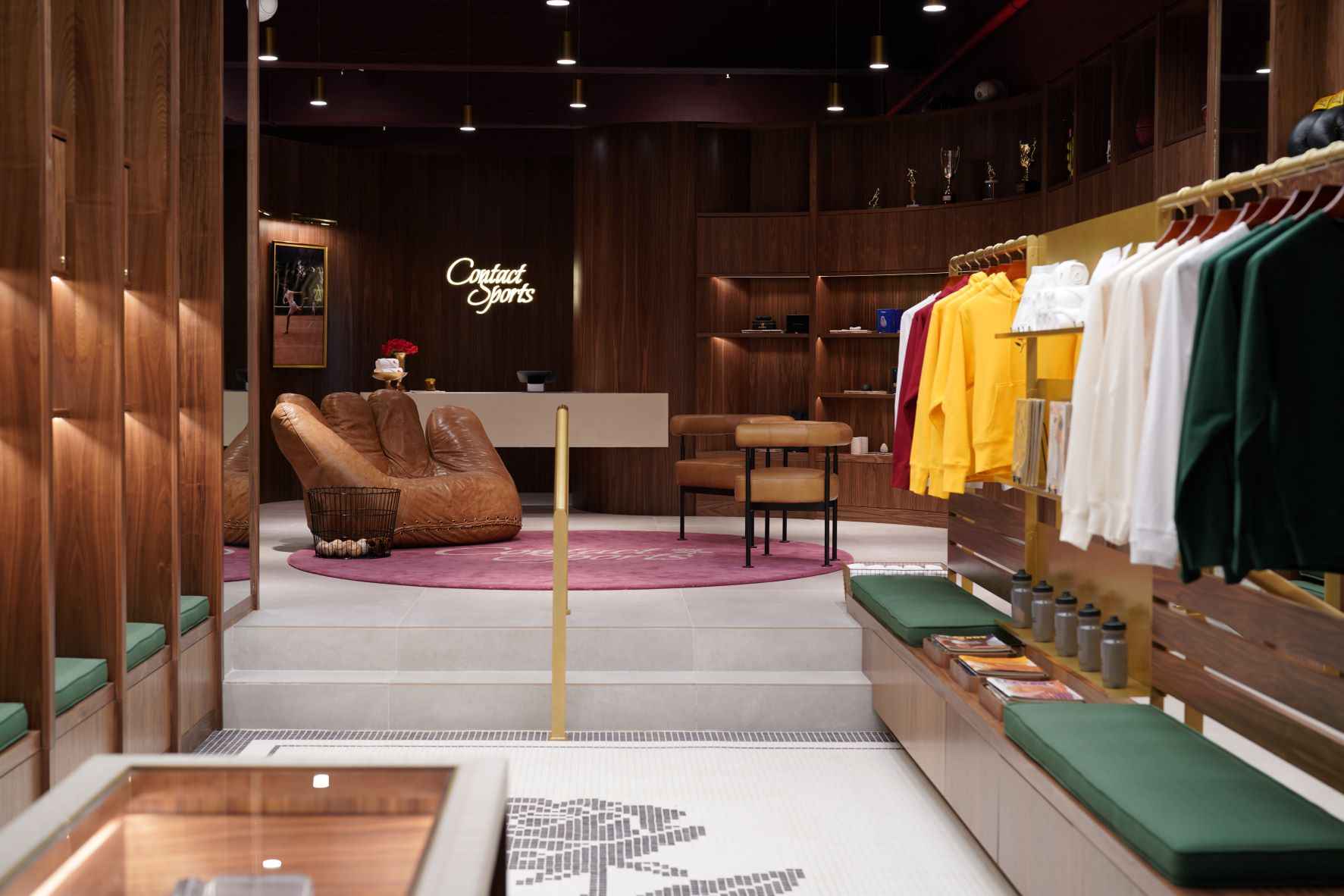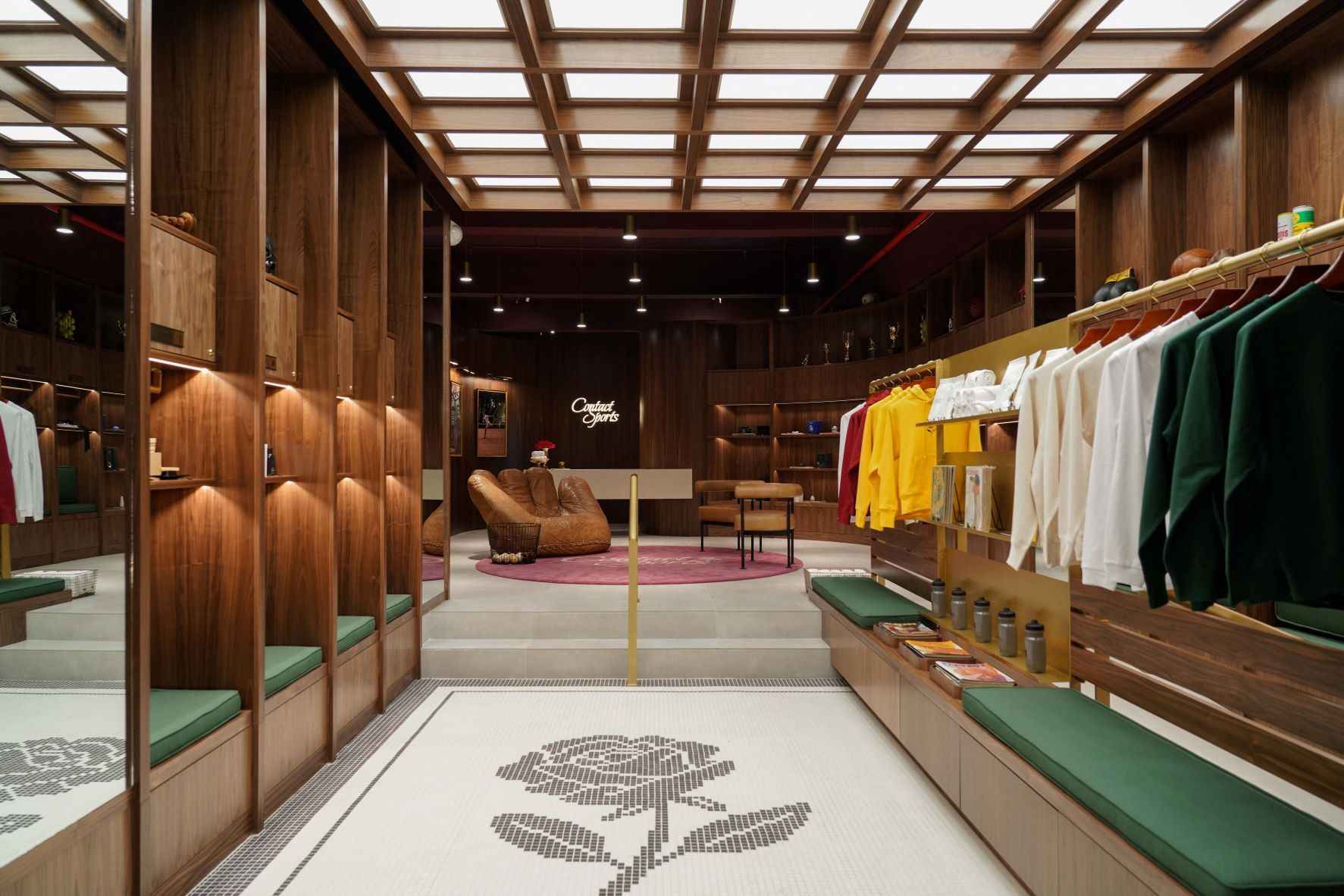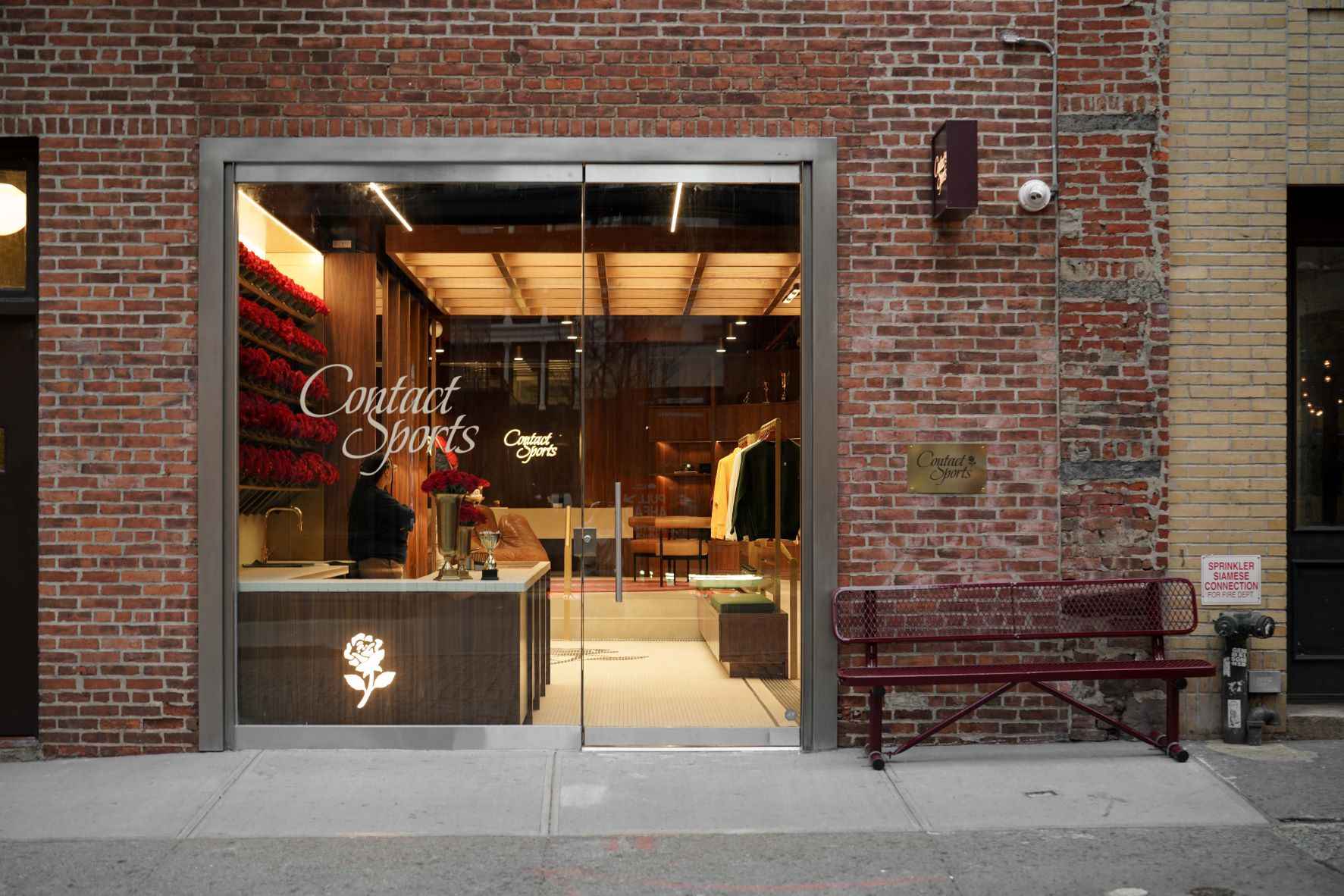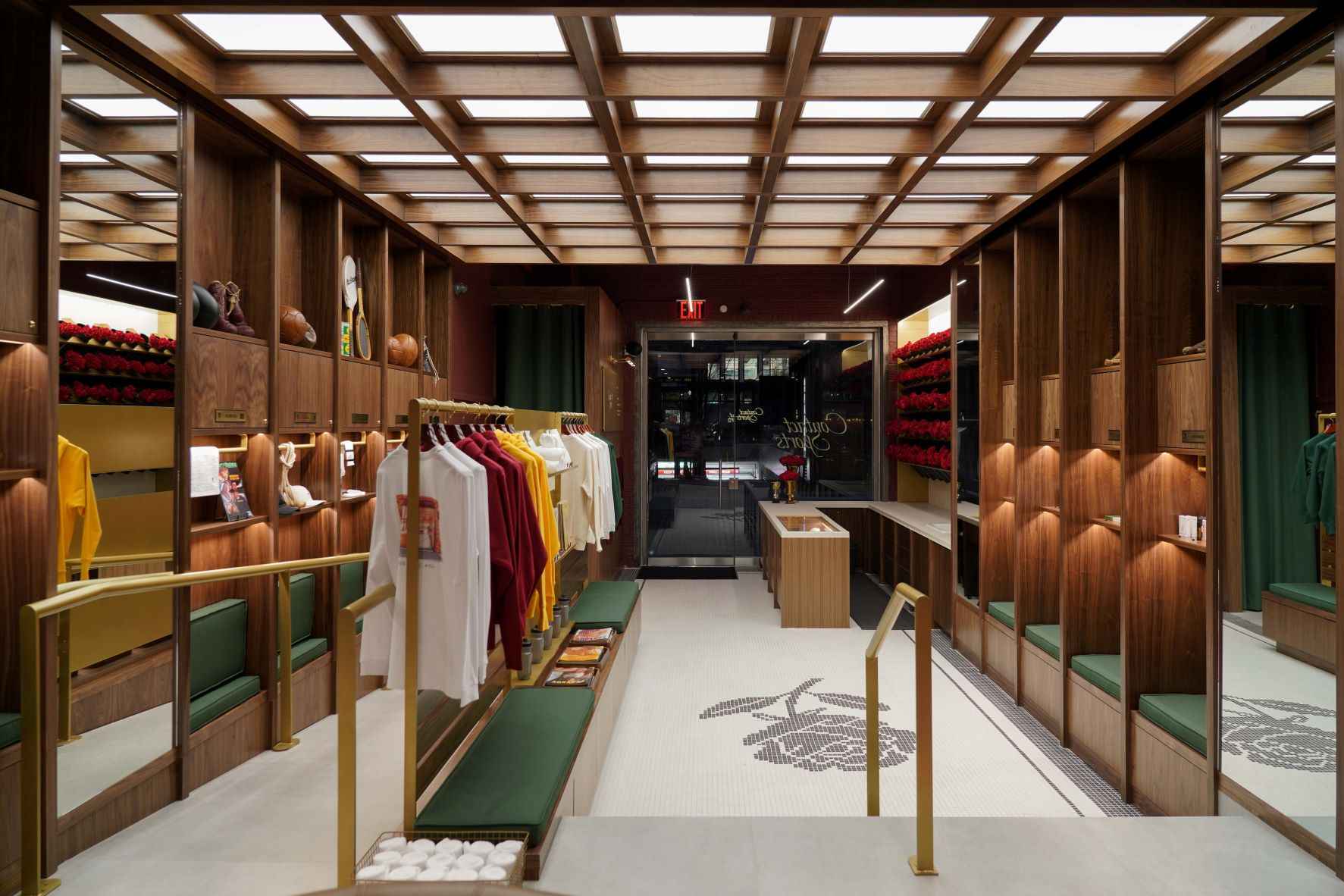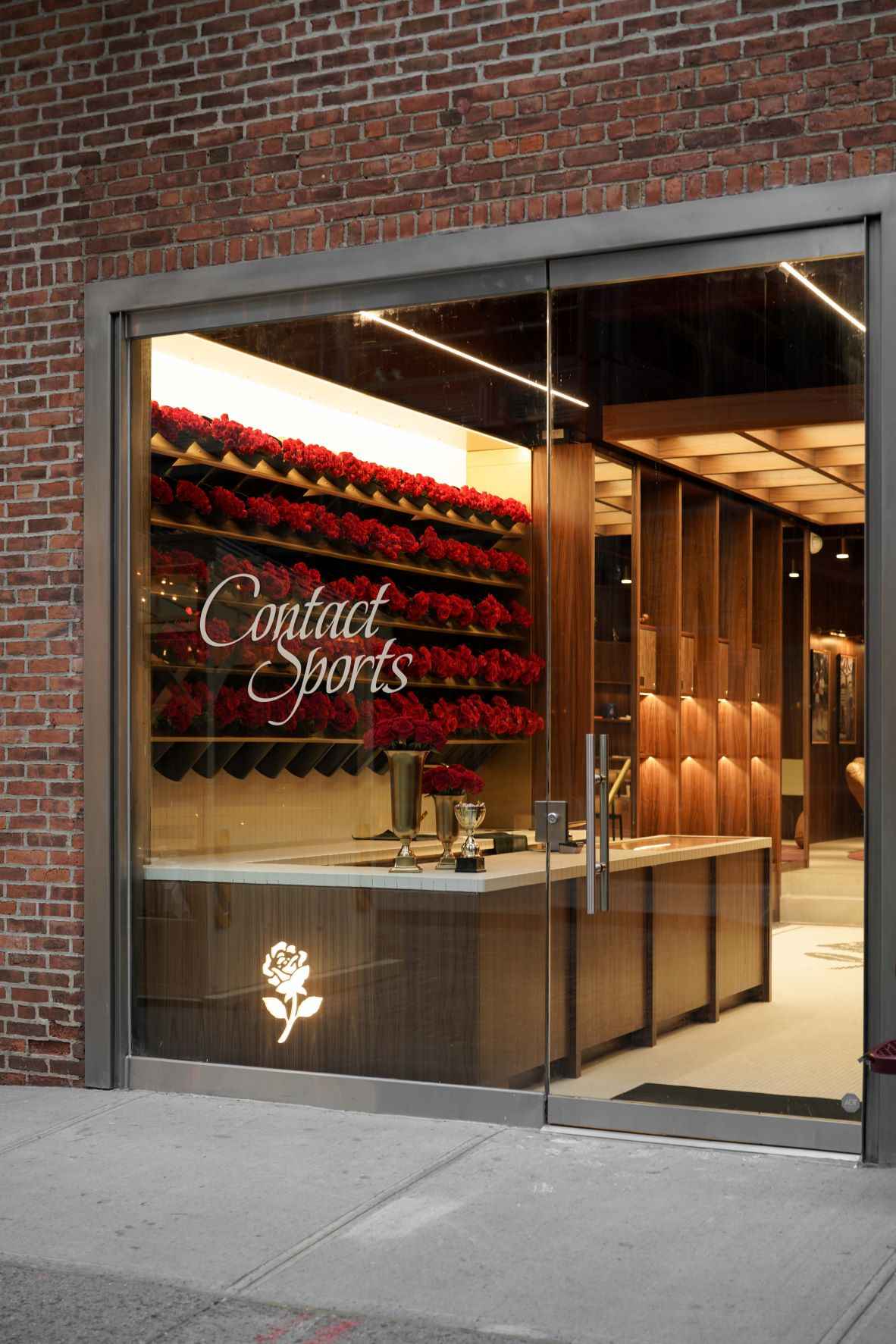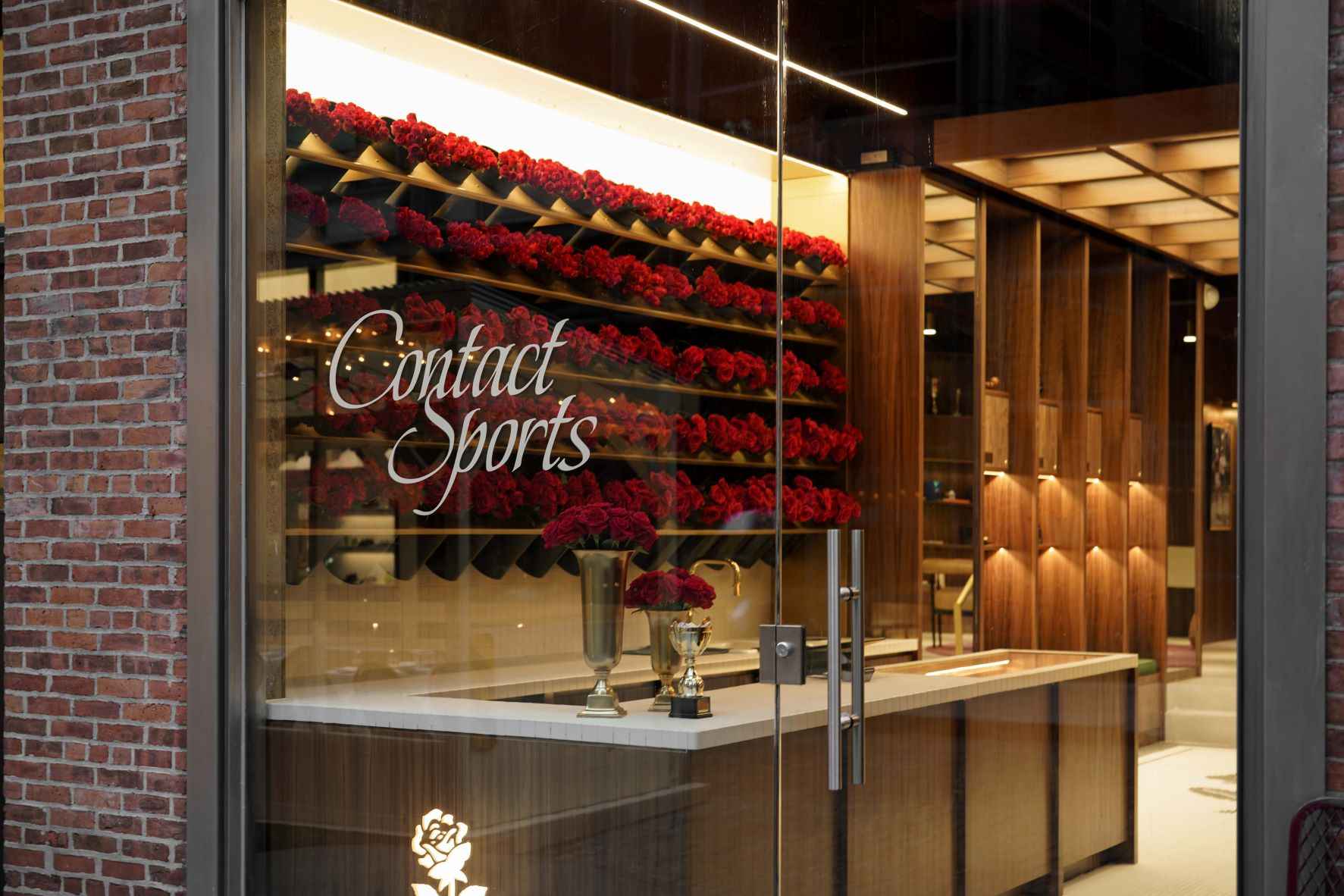 Contact Sports, founded by Justin and Chelsea Kerzner, is a new sports-inspired retail concept designed to make shopping for sex gear a comfortable and fun experience, as opposed to a traditionally guilt-ridden retail experience. By reframing sex as a sport, Contact Sports' founders aim to change how shopping for sex gear should look and feel.
Located in SoHo, Contact Sports isn't your run-of-the-mill sex gear store. Contact Sports features a full-service rose shop, a locker-room-inspired curated boutique, an iconic Jonathan de Pas baseball glove chair, an upscale minimalist wood panel detailing, and a selection of merchandise that include candles from Flamingo Estate, Serena Kerrigan games, Delights from Rose LA, Gossamer pre-rolls, and other items from brands like Kiki de Montparnasse, Lelo, Dame, Maude, Future Method, and more.
A Contact Sports warm-up-inspired in-house apparel and an accessory line will also be available in limited quantities at launch that includes sweatshirts, hoodies, a classic baseball cap, a towel, a water bottle, and a tube sock sold as a single.
Contact Sports is located at 43 Mercer Street, New York, with the doors opening today, March 25th.