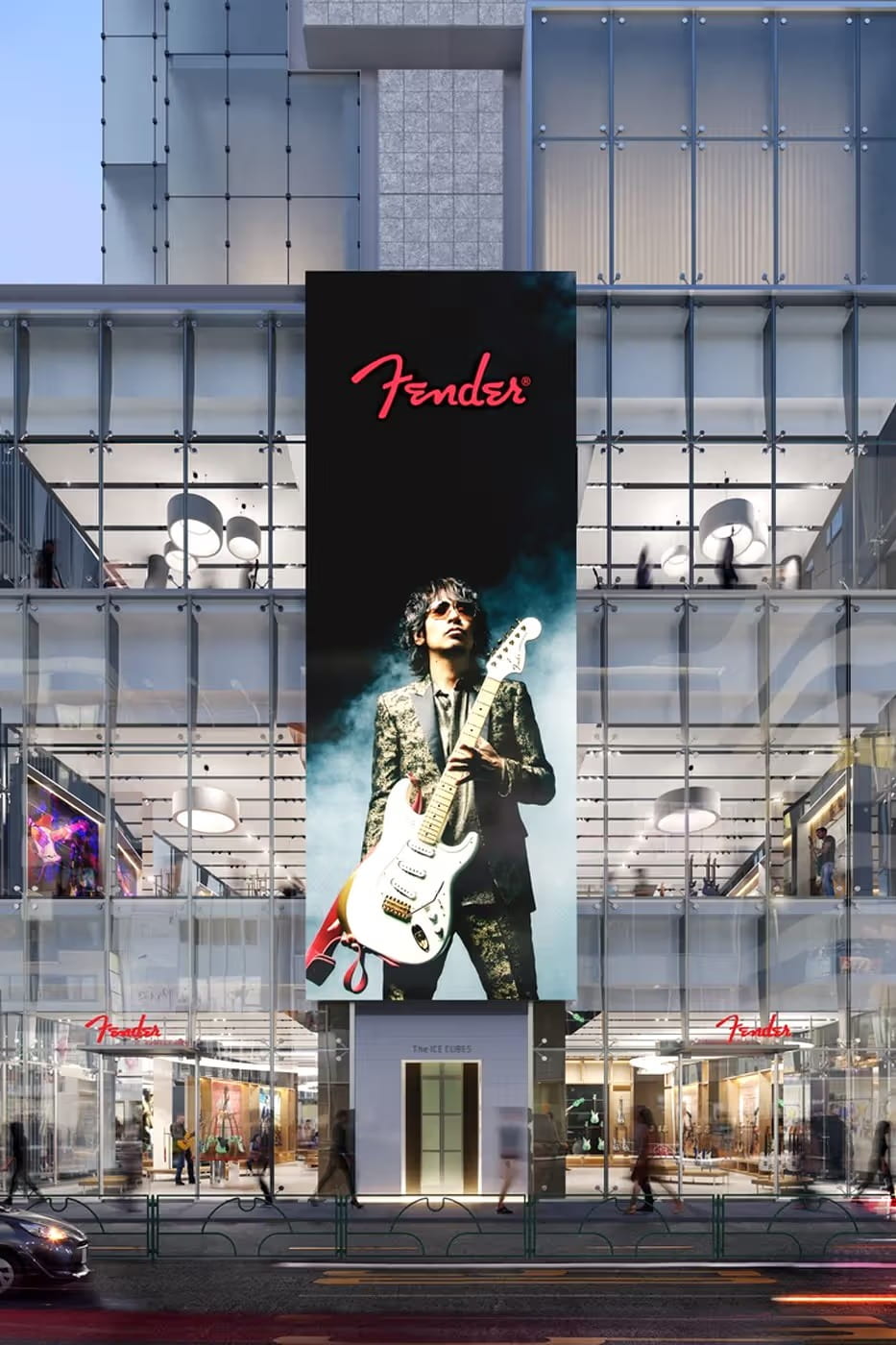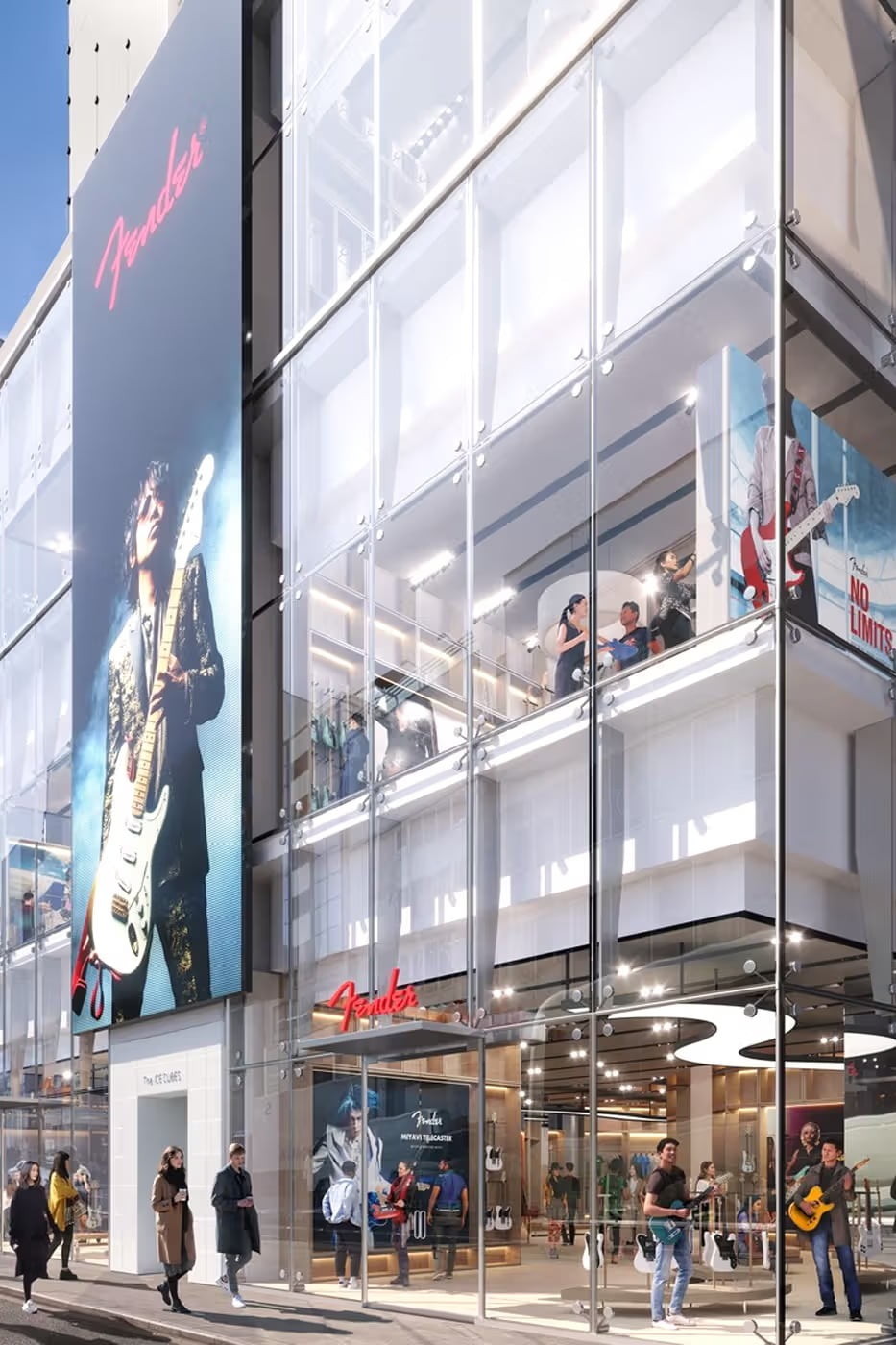 This summer, renowned guitar maker Fender is gearing up to open the doors to its first-ever flagship store in Japan. The guitar maker will be carrying the entire catalog of Fender and Squire electric guitars, acoustic guitars, Artist Signature series, basses, pedals, amps, and other accessories.
Located in Tokyo's luxury fashion and travel Harajuku/Omotesando district, the store is spread over four floors, just over 1,000 square meters of floor space, at the basement and first three floors of the Ice Cubes building.
The Fender Flagship Tokyo will feature a state-of-the-art music experience paired with modern, innovative merchandising to enhance the player experience. Aside from the Fender catalog, visitors can shop for new lifestyle accessories and place orders for custom-made instruments from the Fender Custom Shop.
Though no date has been published, Fender Flagship Tokyo is expected to open its doors later this summer.