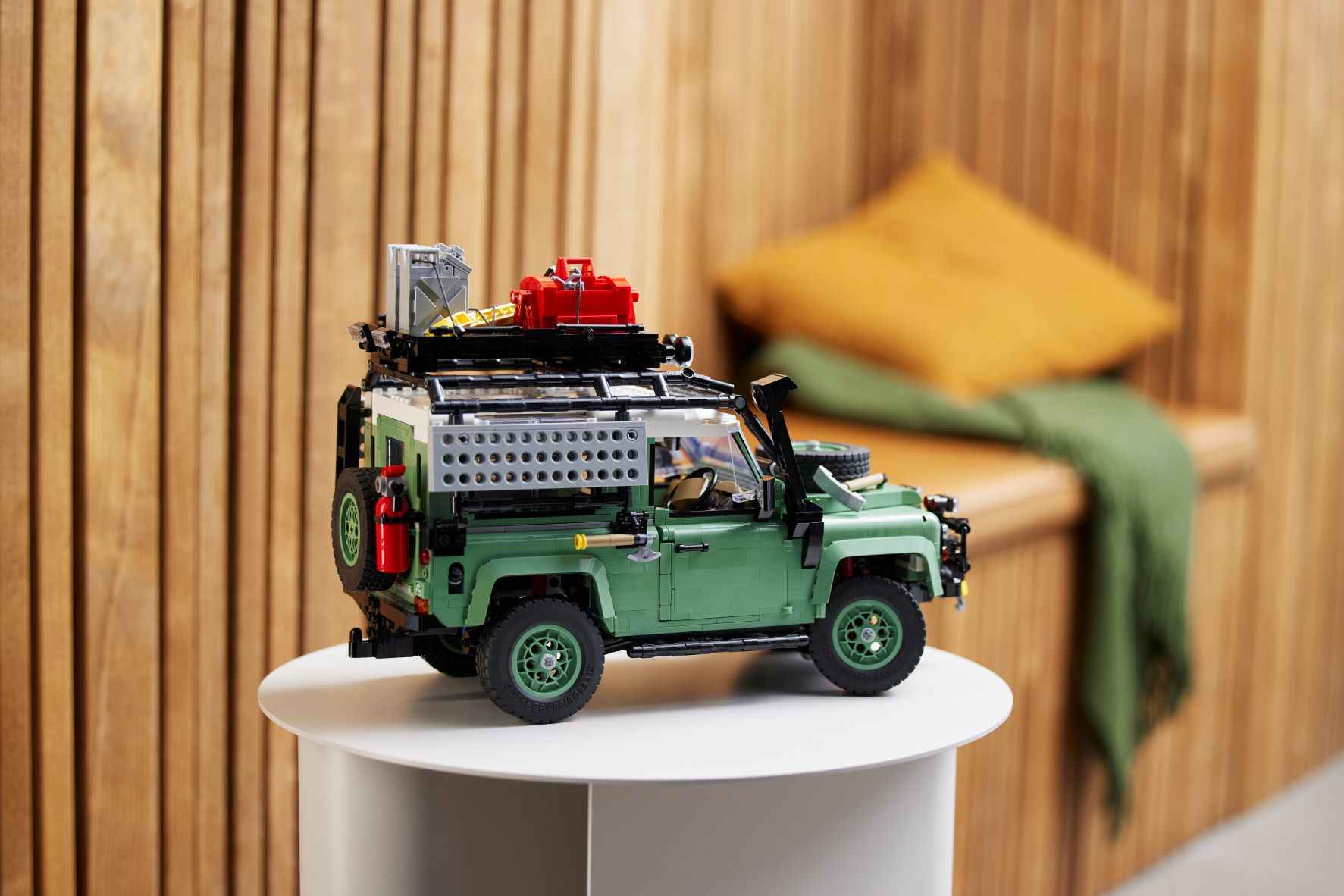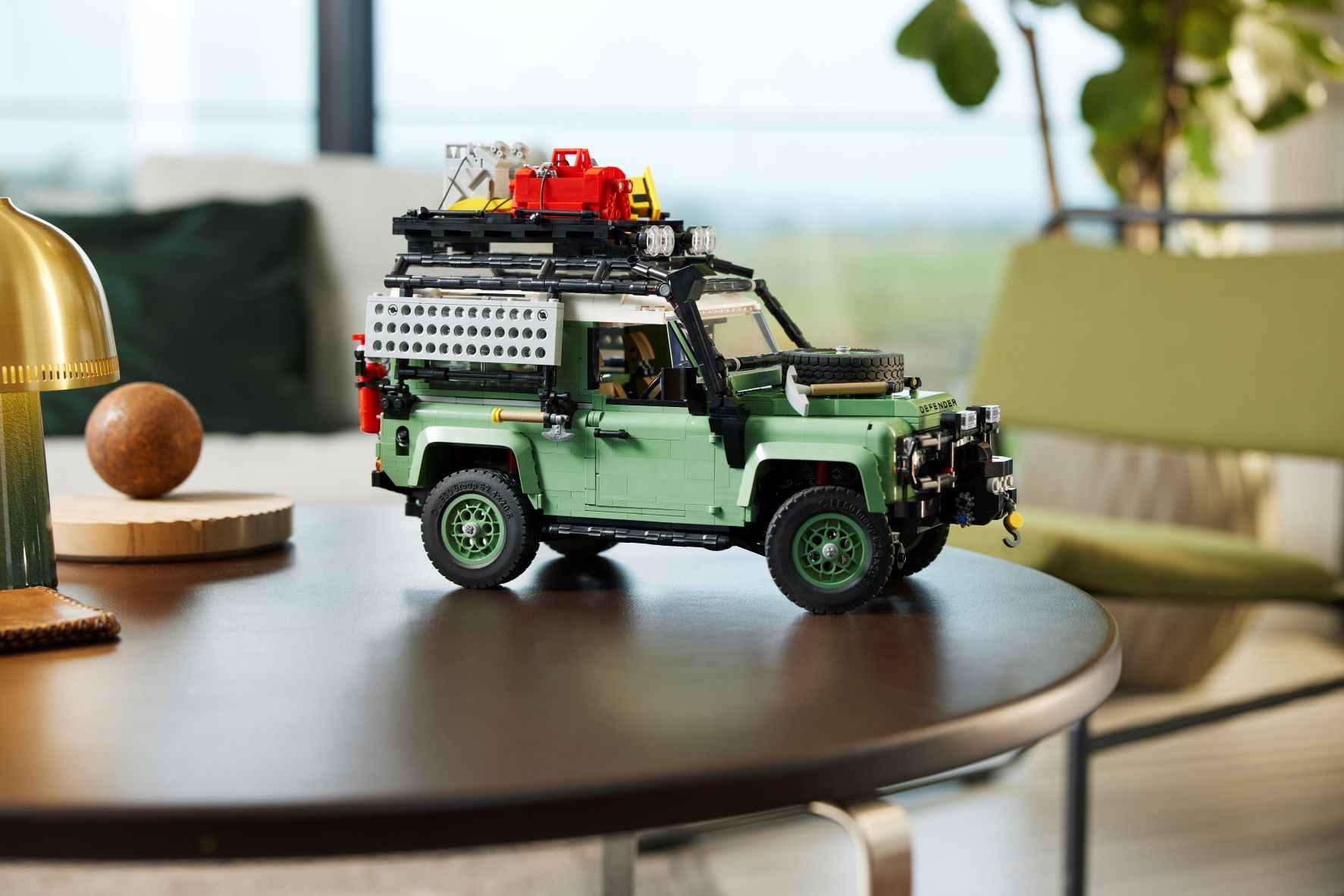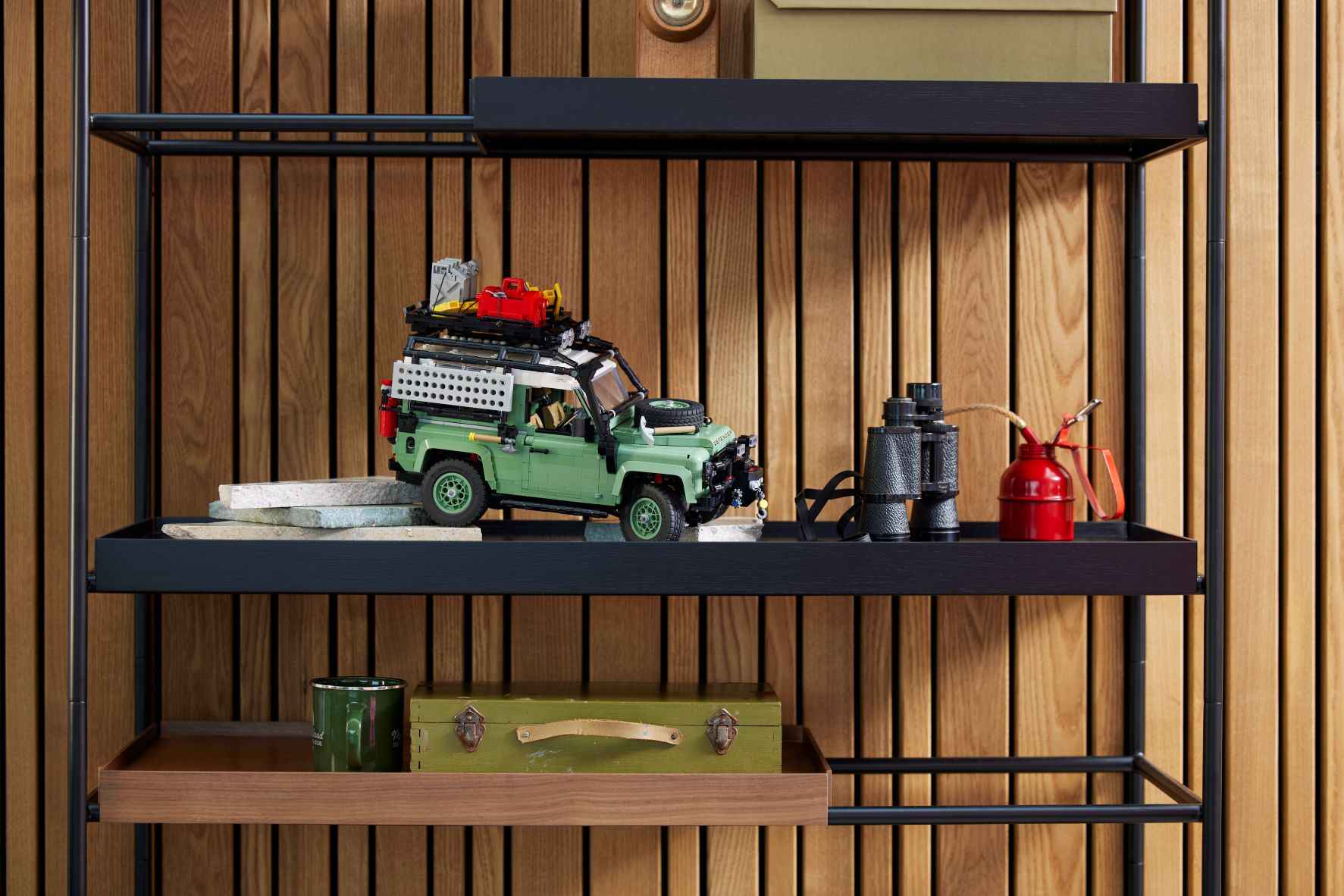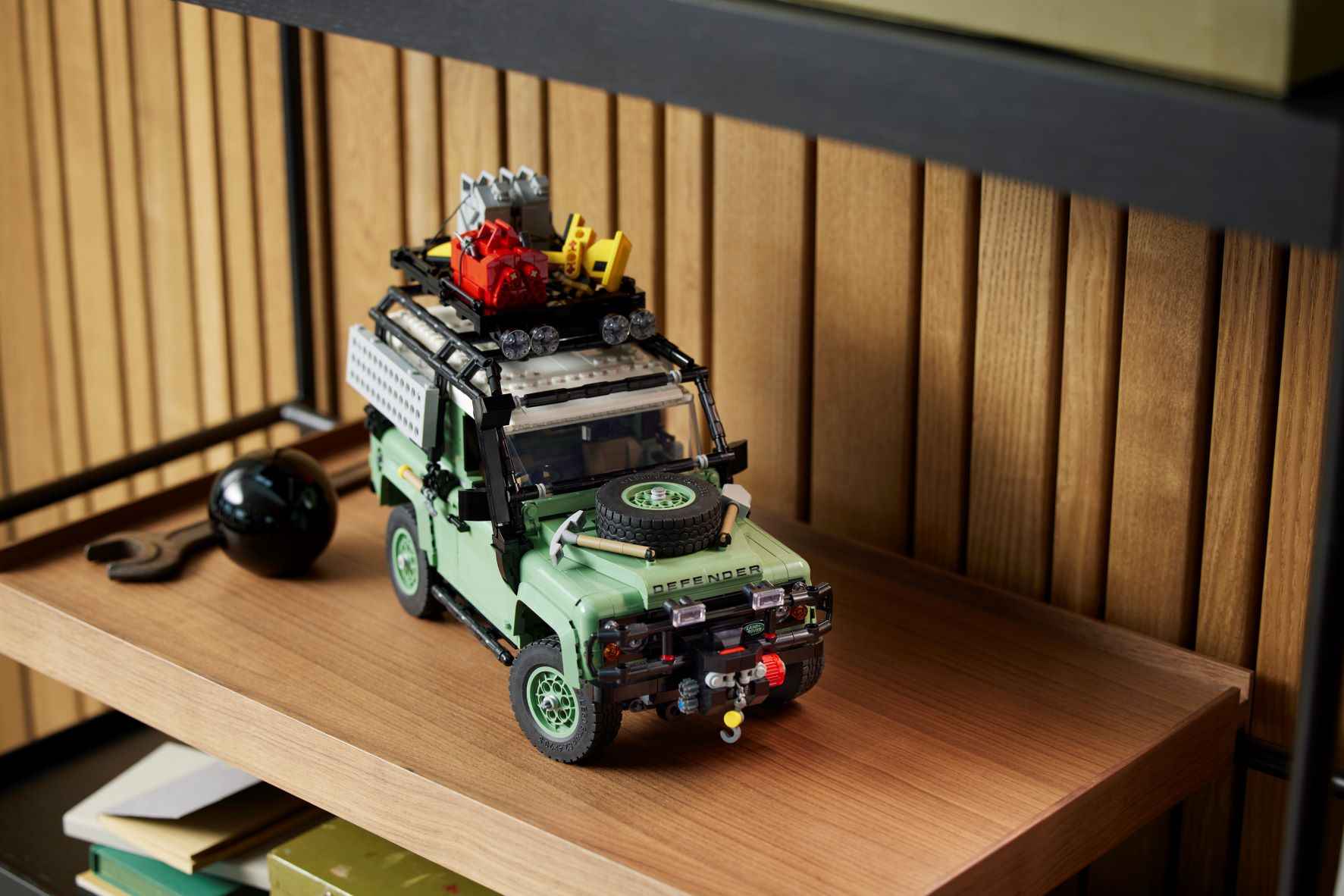 LEGO® Icons Classic Land Rover Defender 90 Celebrates Land Rover's 75th Anniversary
The LEGO Group and Defender have collaborated to celebrate the 75th anniversary of Land Rover with the new LEGO® Icons Classic Land Rover Defender 90 playset. The Defender is an instantly recognizable all-terrain vehicle that has been used around the world for expeditions, adventures, humanitarian aid transport, and utilitarian missions.
The 2,336-piece set, a faithful interpretation of the original 1983 model, comes complete with all the accessories needed to create the standard road-ready Land Rover Estate model or a customized off-road version. The completed model measures 7″ tall, 7″ wide, and 13″ long and comes with functioning steering, a working suspension, and Classic Defender-accurate interior detailing. Accessories in the set include a roof rack, raised air intake, front bumper with working winch, fire extinguisher, jerry cans, toolbox, mudguards, and traction plates.
To launch the set's release, the LEGO Group released a short film that placed a real Classic Defender in the Scottish Highlands that housed the hardest-to-reach LEGO Store in the world. The film follows adventurers Raha Moharrak, the first Saudi woman to climb Everest, and Aldo Kane, a Scottish extreme locations explorer and expert, riding their own Land Rover Defender as they race to be the first to find and build the new set.
LEGO® Icons Classic Land Rover Defender 90 set will be available in LEGO stores and online at www.lego.com/Defender starting April 4th, 2023, with VIP Early Access starting April 1st. The set will retail for $239.99.