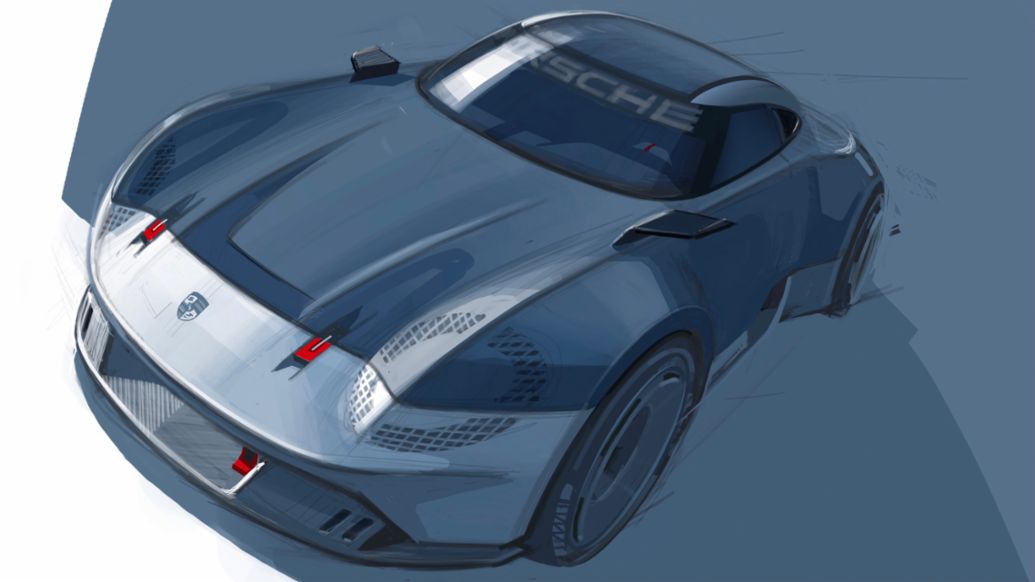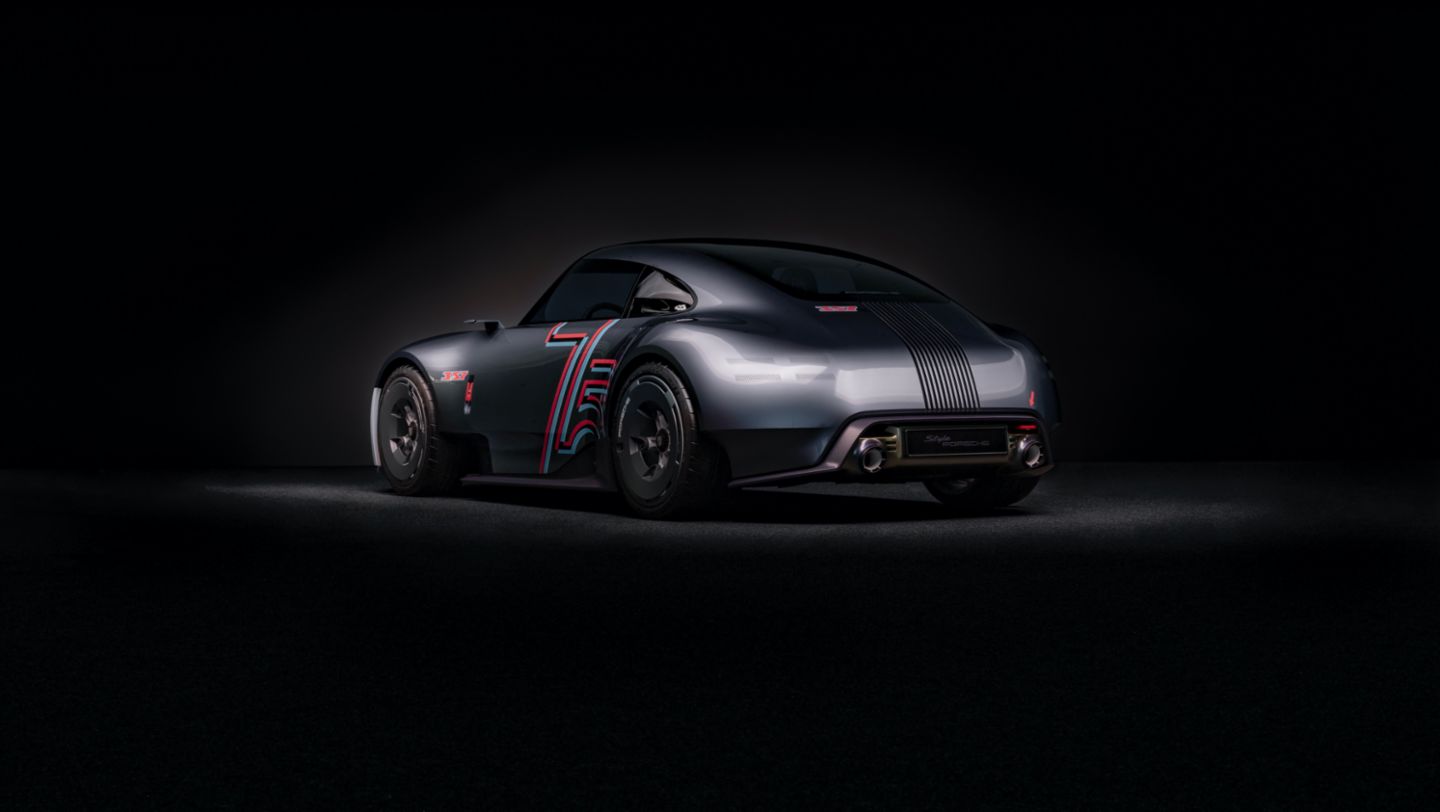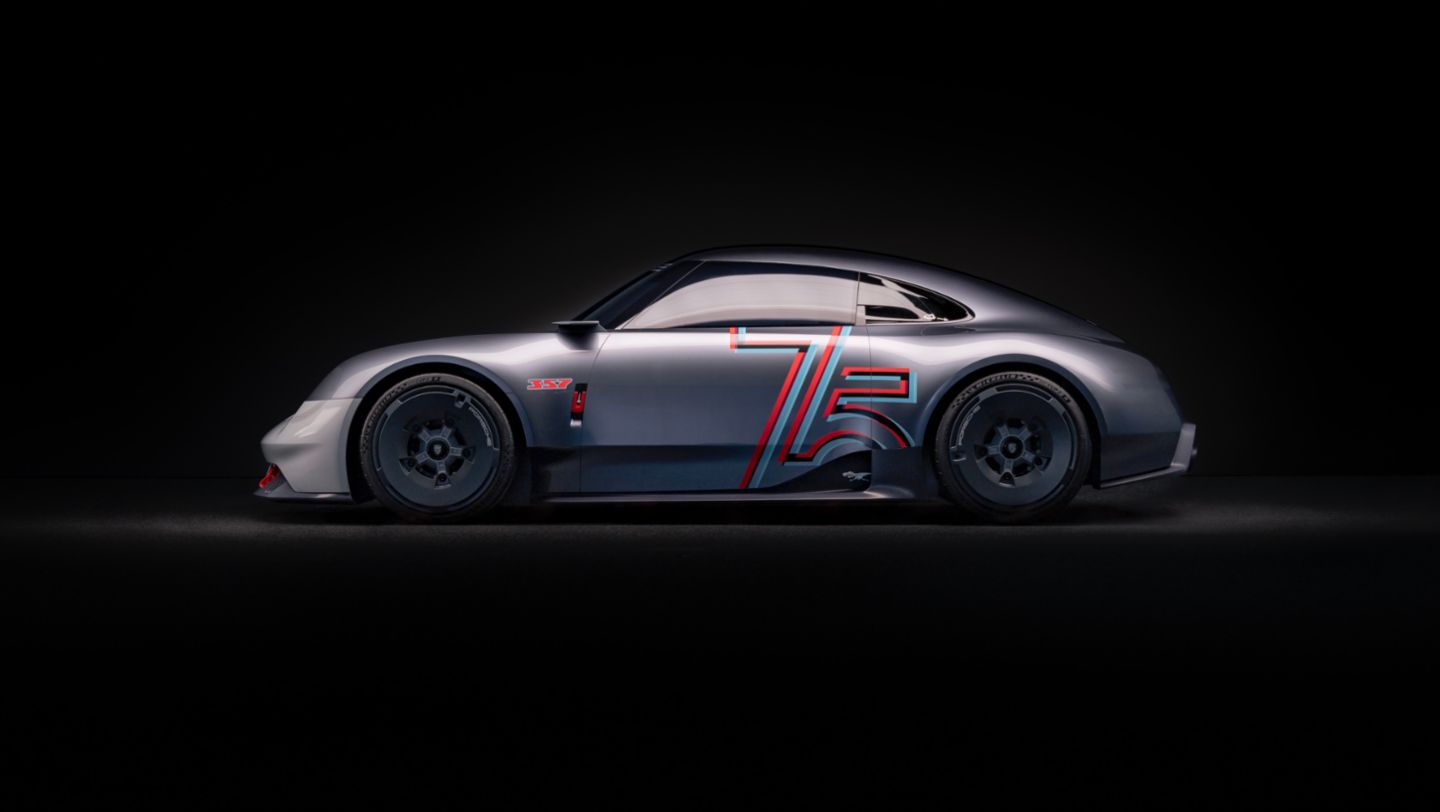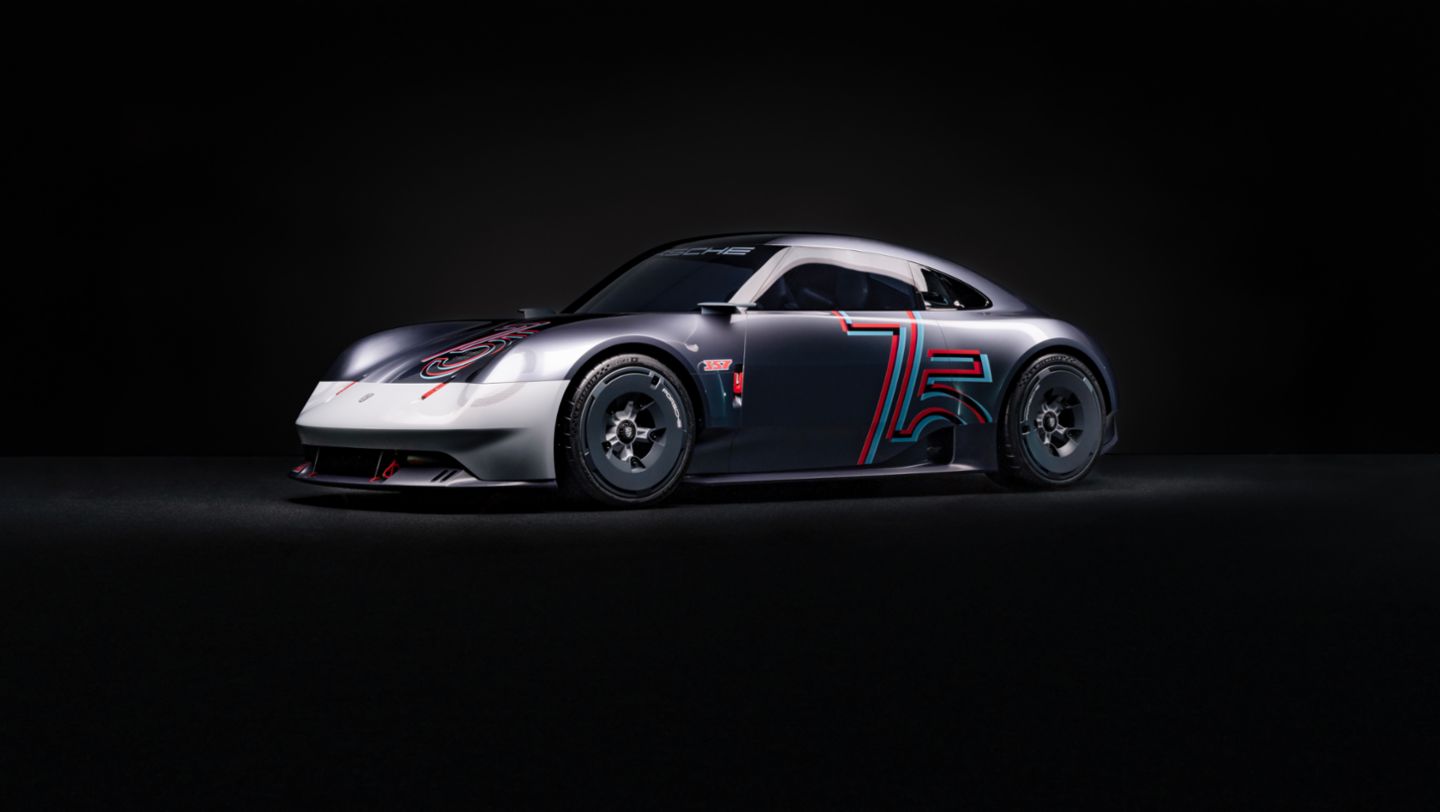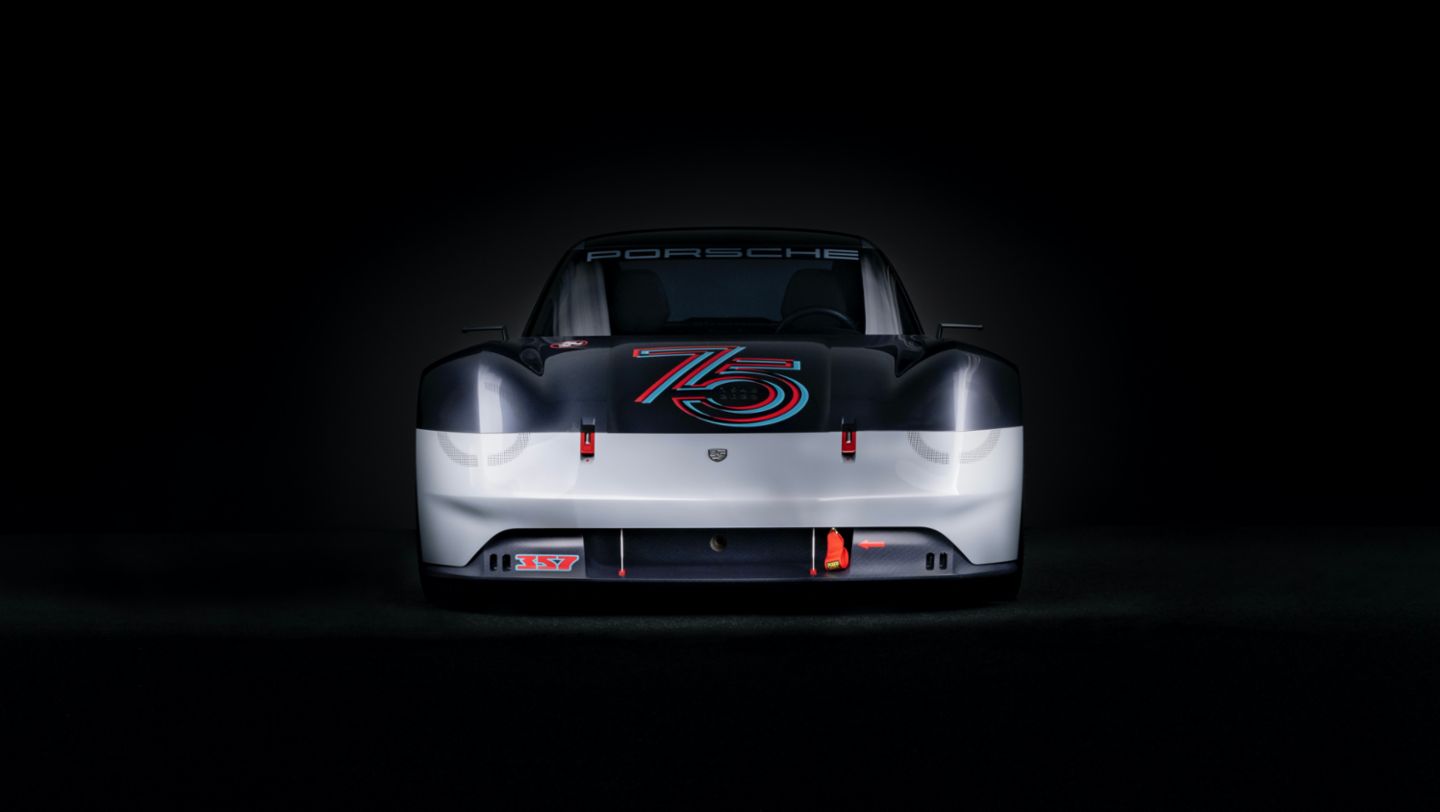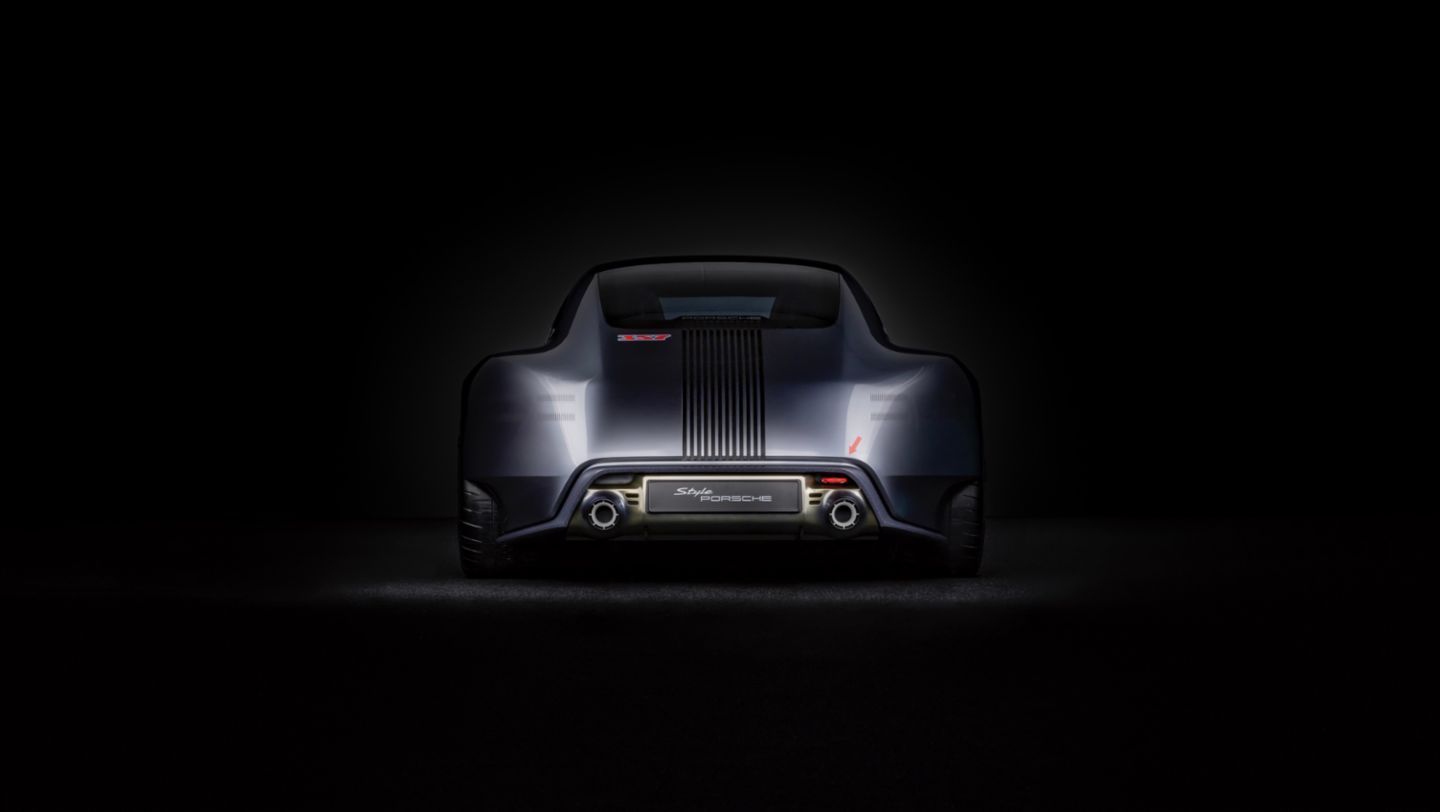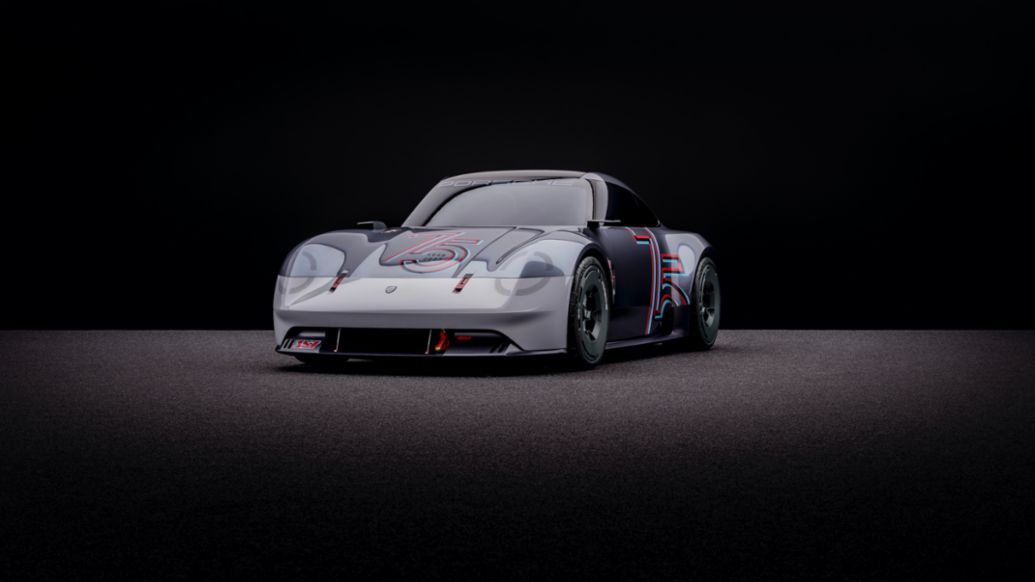 The Porsche 356 No. 1 Roadster became the first Porsche automobile to get a general operating permit on June 8th, 1948. And 75 years later, the Porsche Vision 357 concept is the car manufacturer's birthday present to itself.
The Porsche Vision 357 takes the 493bhp 718 Cayman GT4 RS, including the 4.0-liter six-cylinder engine, as a starting point to create the concept car. The car on display features a narrow in-board passenger compartment, a windscreen that wraps around the A-pillars, wider shoulders, a grille pattern in the rear echoing the 356's engine cooling vents with integrated third brake light, hidden tail lights, concealed door openers, motorsports-inspired front splitter, a four-point light signet in front, and headlights that sport a rounded design reminiscent of the 356.
The Vision 357 was also designed with a wide track that gives it a brawny impression and improves driving stability. To accomplish this, the concept has 20-inch magnesium wheels and aero-efficient carbon fiber hubcaps with central locks.
The paintwork also pays homage to the 356 with the two-tone Ice Grey Metallic with a Grivola Grey Metallic front end, a color scheme popular in the 1950s. It also includes nods to Porsche's motorsport ancestry with the '75' racing number on the hood and doors.
The Porsche Vision 357 concept study was the centerpiece of the '75 Years of Porsche sports cars' exhibition at the Volkswagen Group's 'DRIVE' Forum in Berlin last January 25th, 2023. The car will also find its way to other international events over the year.