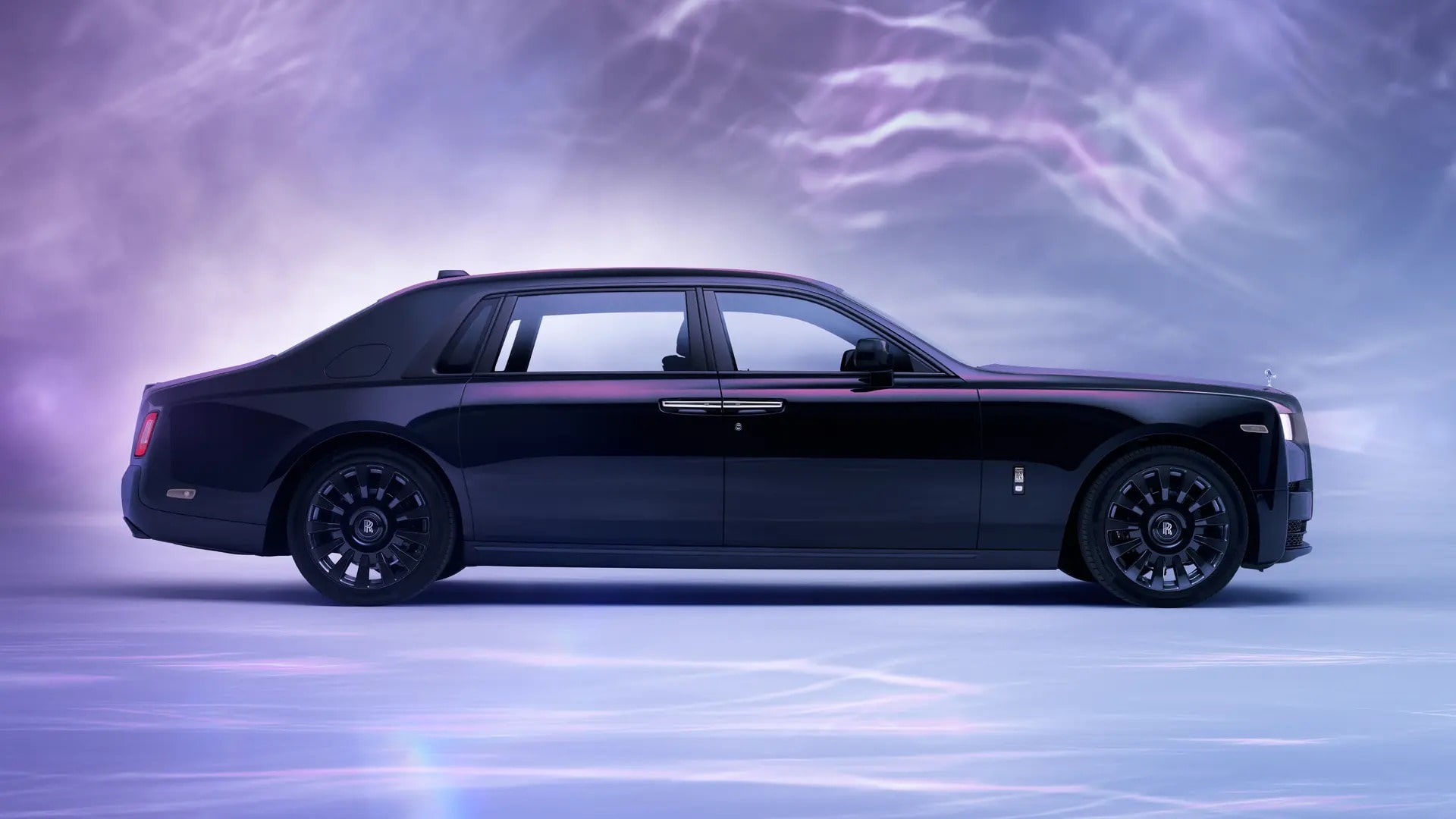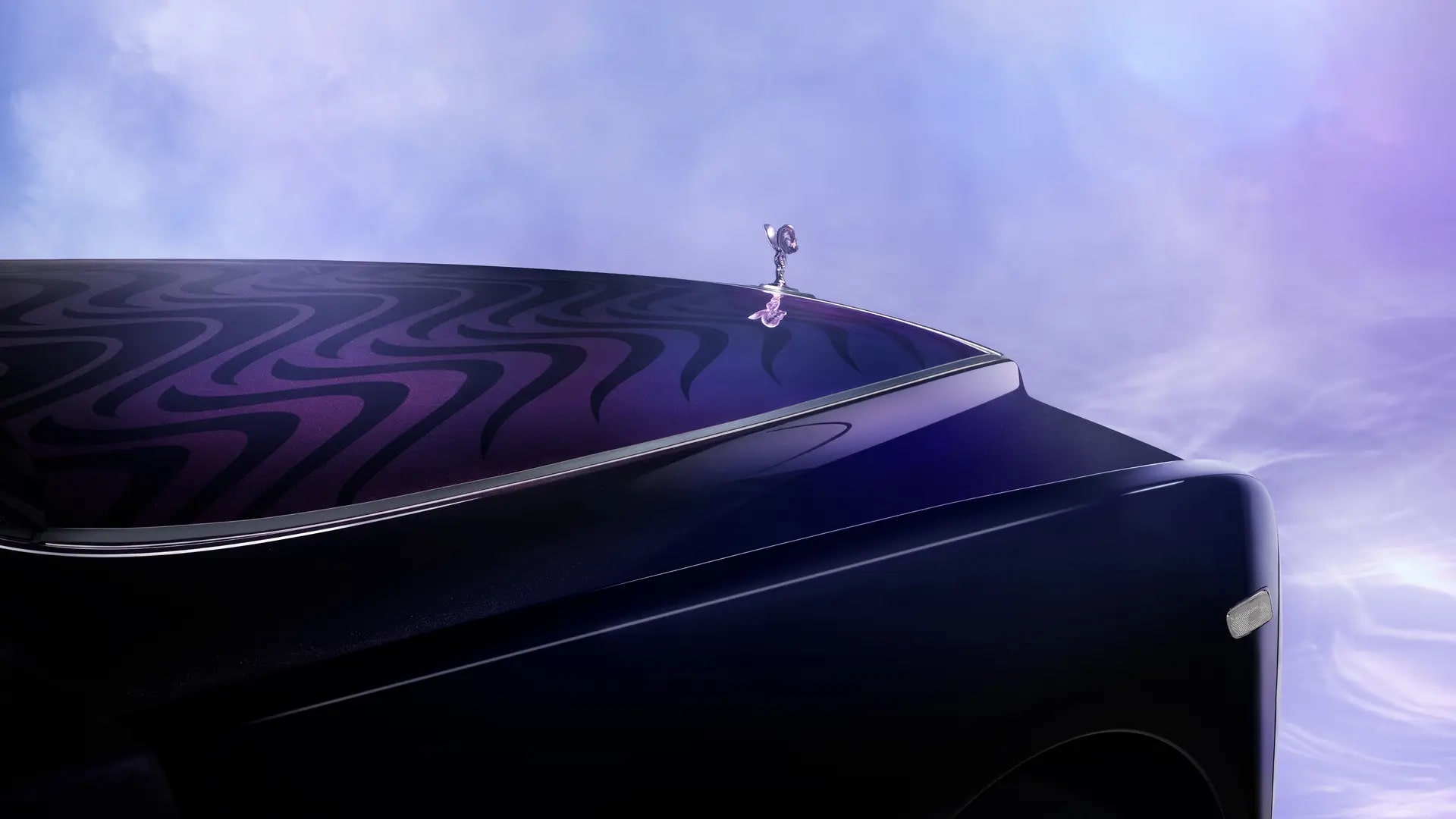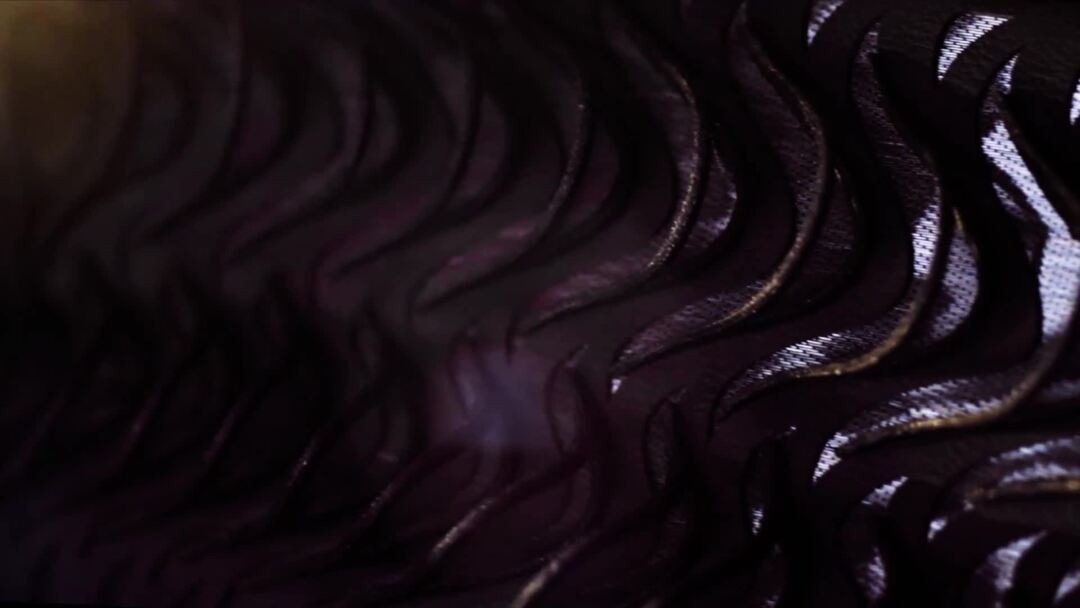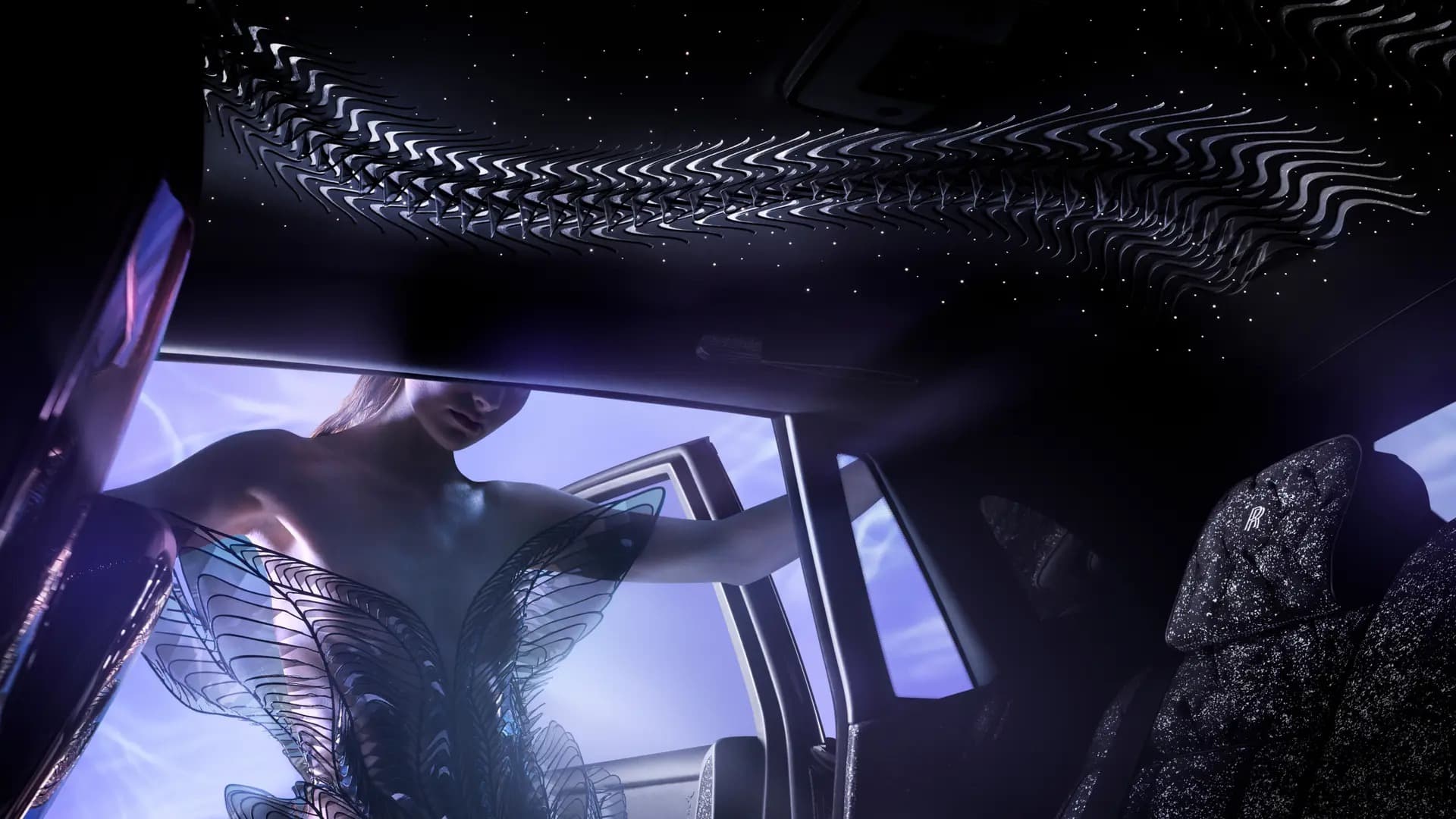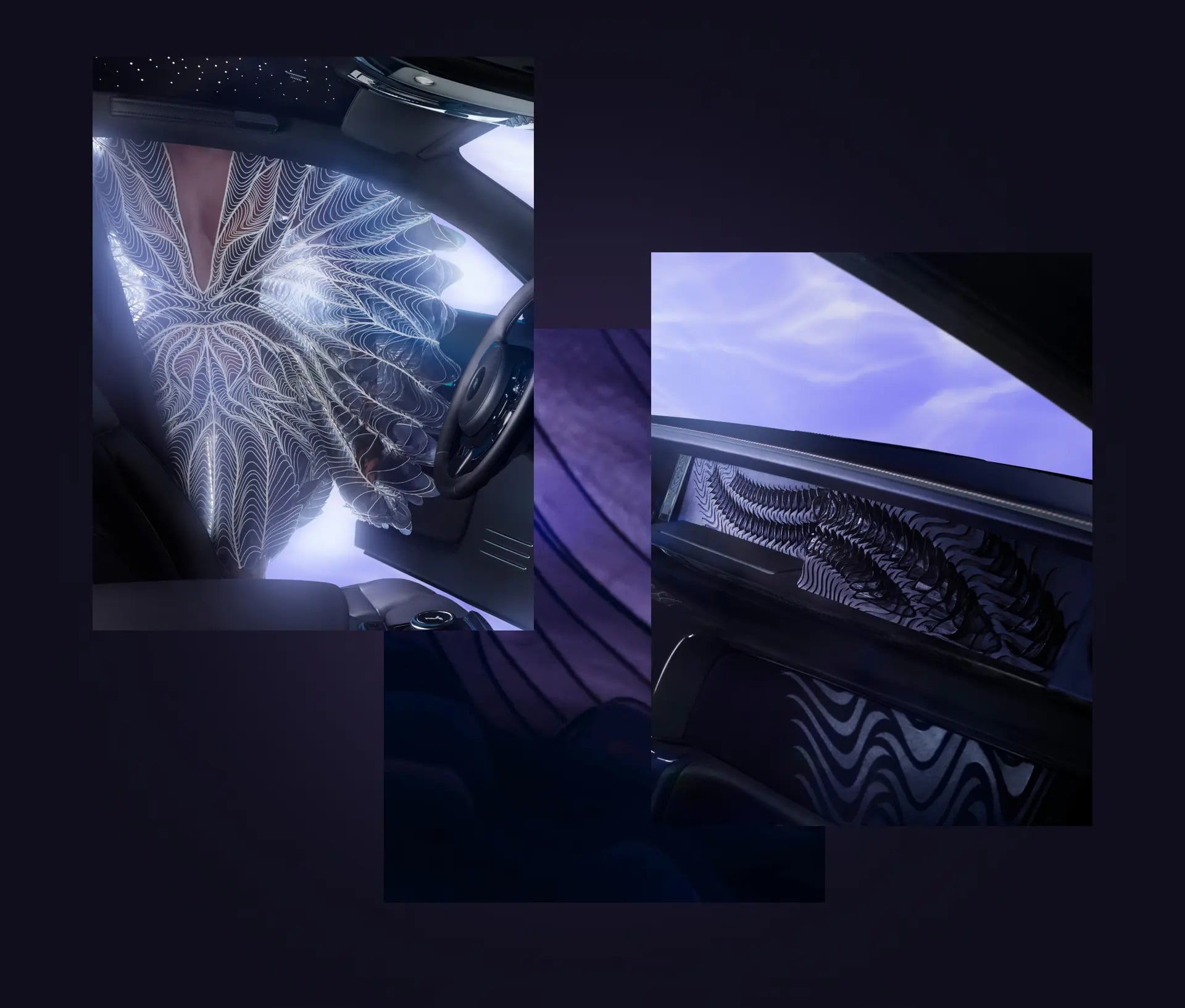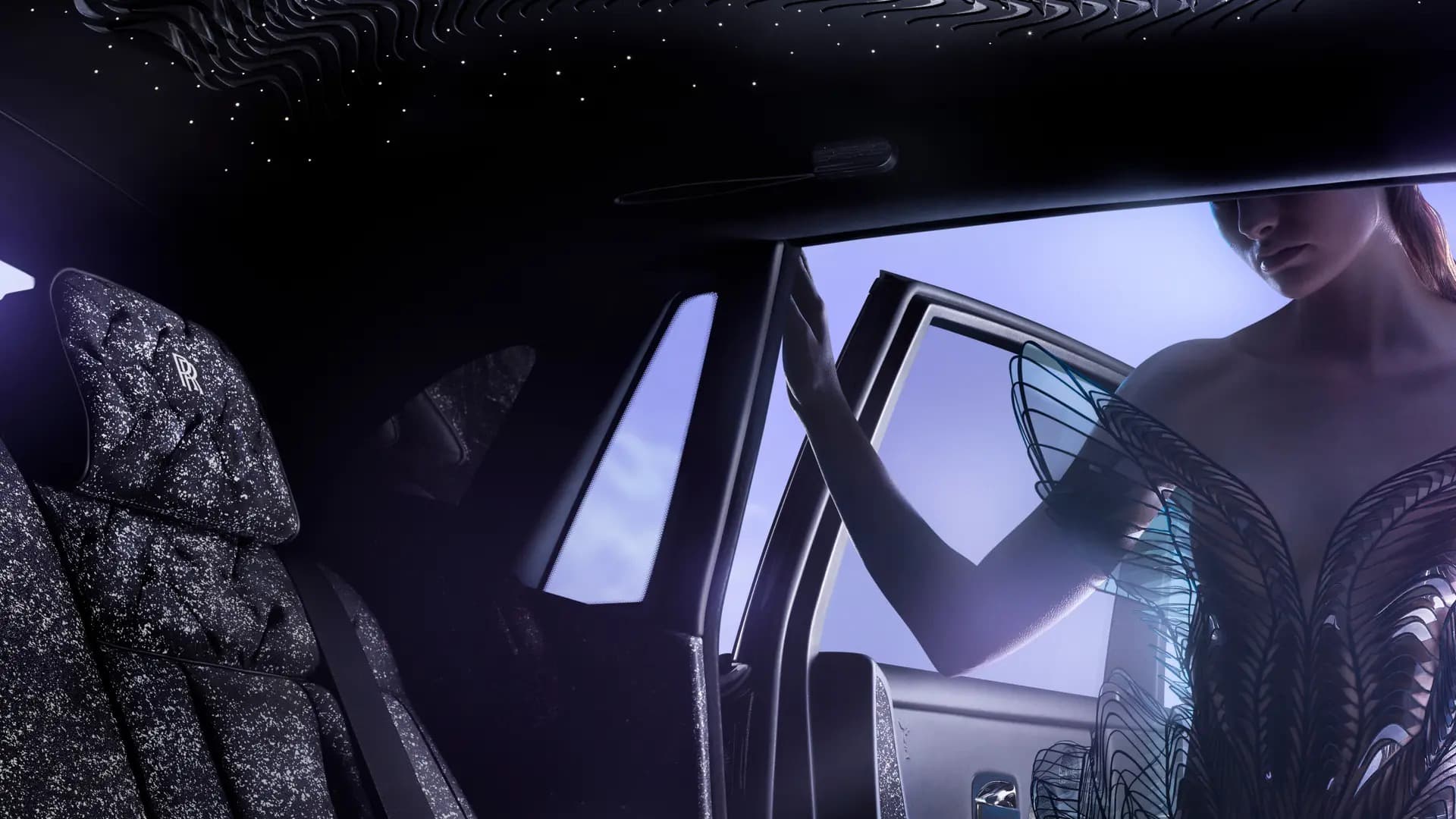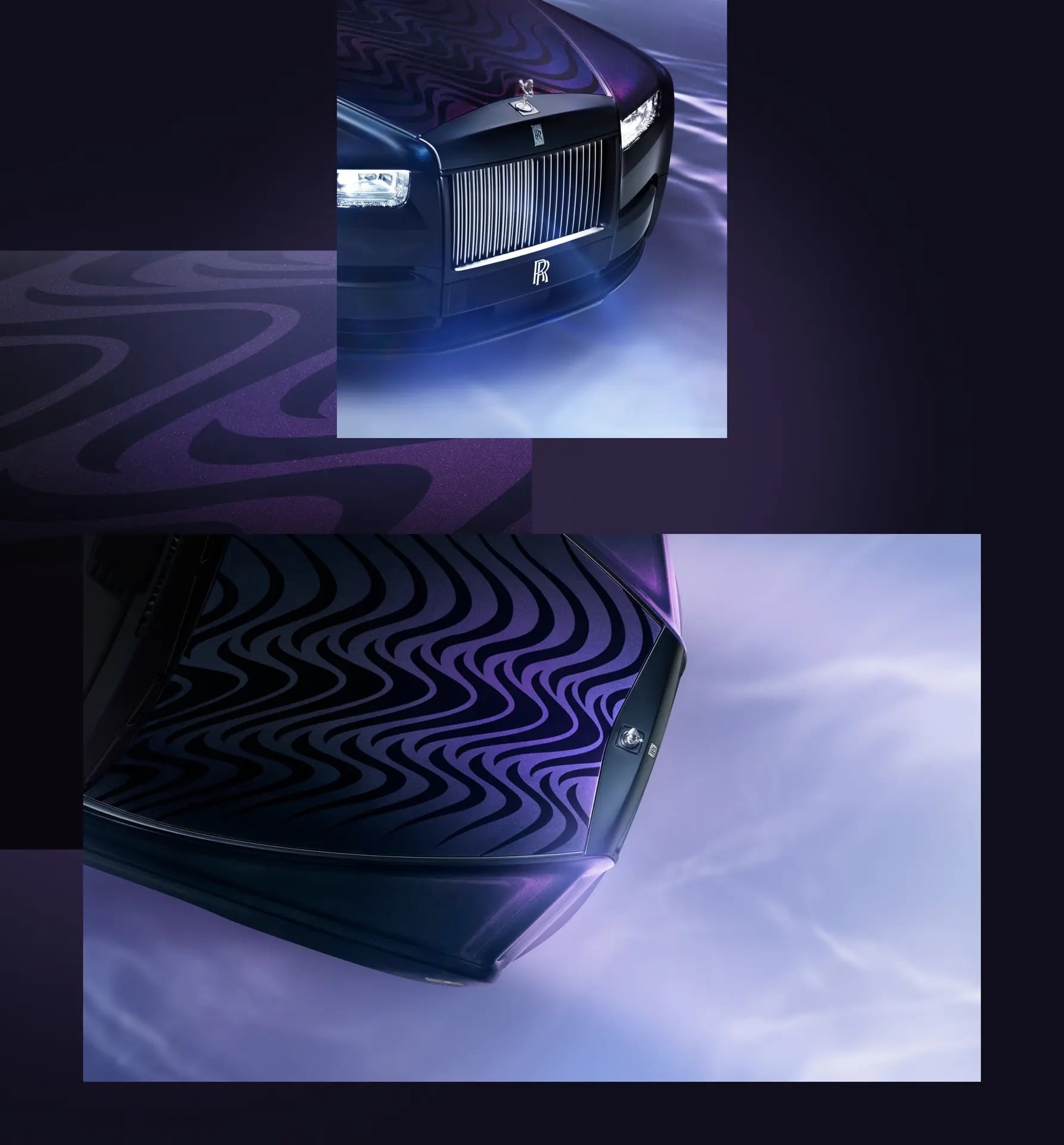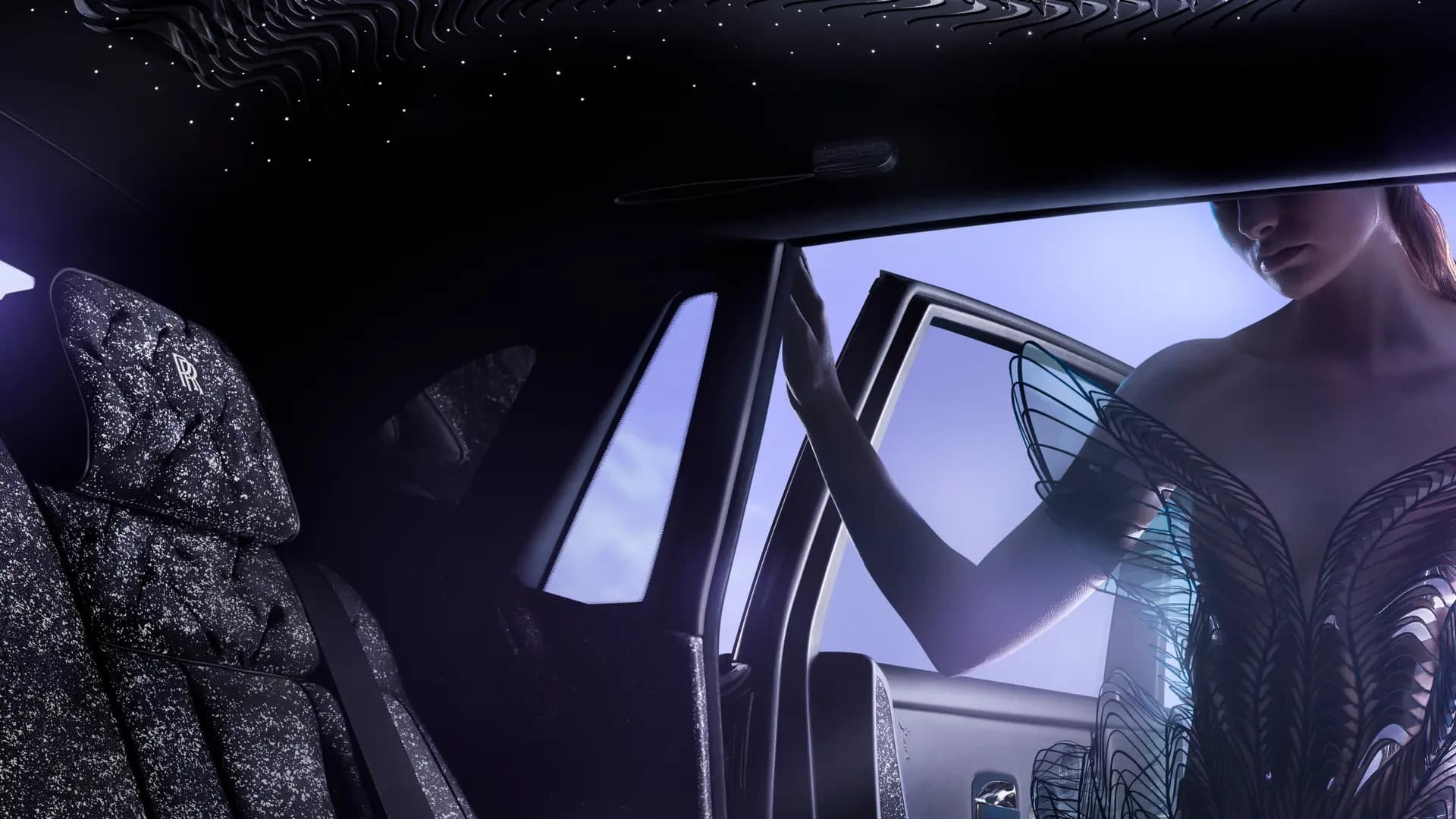 Rolls-Royce reveals a collaborative project with fashion designer Iris van Herpen. Weaving water with the Rolls-Royce Phantom Syntopia, the one-off custom Phantom gets inspiration from the designer's haute couture design.
Four years in the making, the singular Rolls-Royce Phantom Syntopia plays on van Herpen's unique take on the power of movement and natural forces.
Unique to the Phantom Syntopia is a bespoke iridescent paint called Liquid Noir with blue, purple, magenta, and gold undertones. The Liquid Noir paint job has a solid black base covered by a color-shifting iridescent overlay and topped by a clear-coat pigment-integrated outer layer. The unique paint took several months to develop and 3000 hours to test and validate. A 'Weaving Water' print trails behind the solid silver Spirit of Ecstasy, a design detail that carries over into the car's interior.
The interior uses design detailing made by the Rolls-Royce Bespoke Collective in Goodwood and Iris van Herpen's team in Amsterdam. The Phantom Syntopia features Magic Gray leather front seats, silk-blend fabric on the rear seats with a unique light-on-water pattern, a 3D designed Weaving Water Starlight Headliner formed from a single piece of leather has silver "liquid metal" woven nylon fabric accents along with almost 1000 fiber-optic stars. The entire front fascia features 162 hand-crafted glass organza petals inspired by chronophotographic techniques depicting rippling water.
The Phantom Syntopia luxury configuration is topped with its own client-requested bespoke scent. The scent releases through the cabin through a patented in-house scent-releasing mechanism in the headrests.
The one-of-a-kind Phantom Syntopia will make its way into a private collection in May and will not be replicated, according to Rolls-Royce.