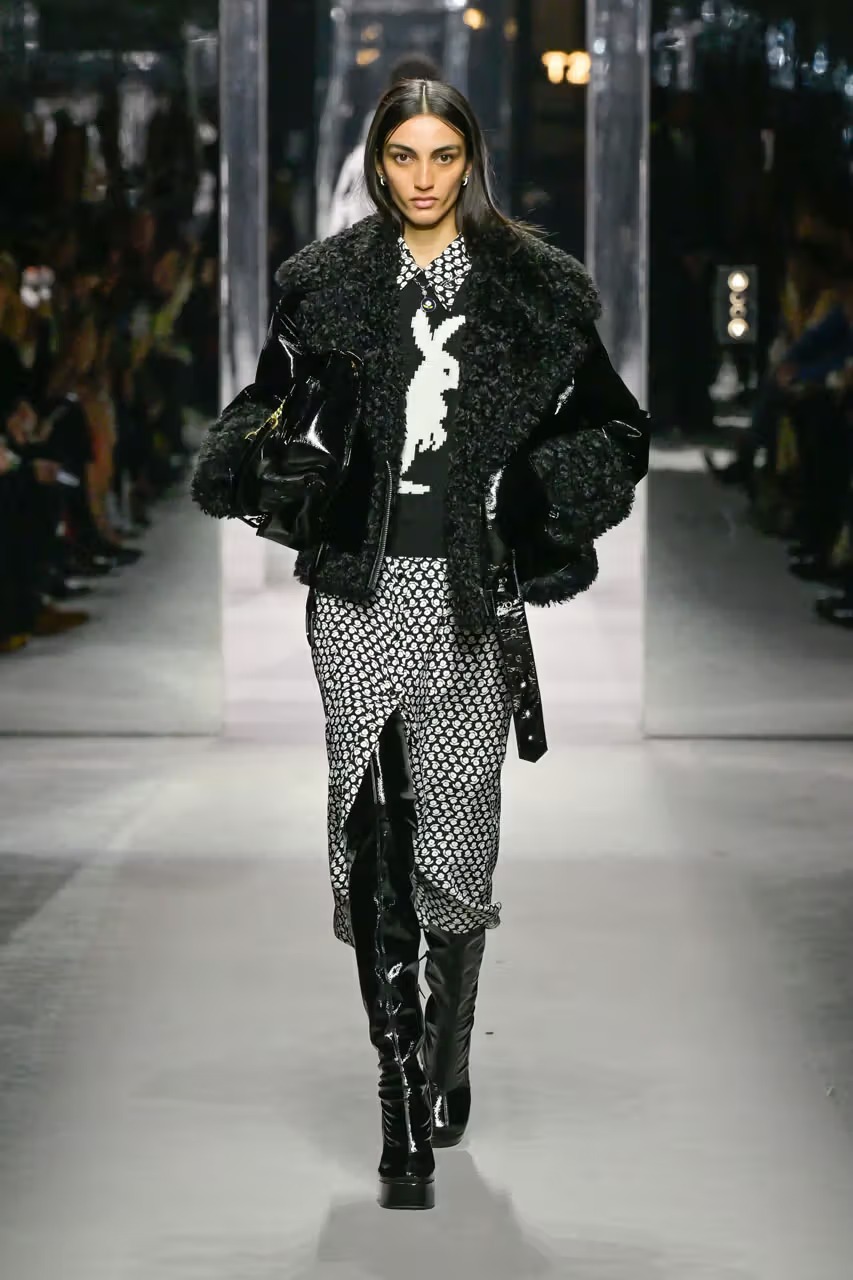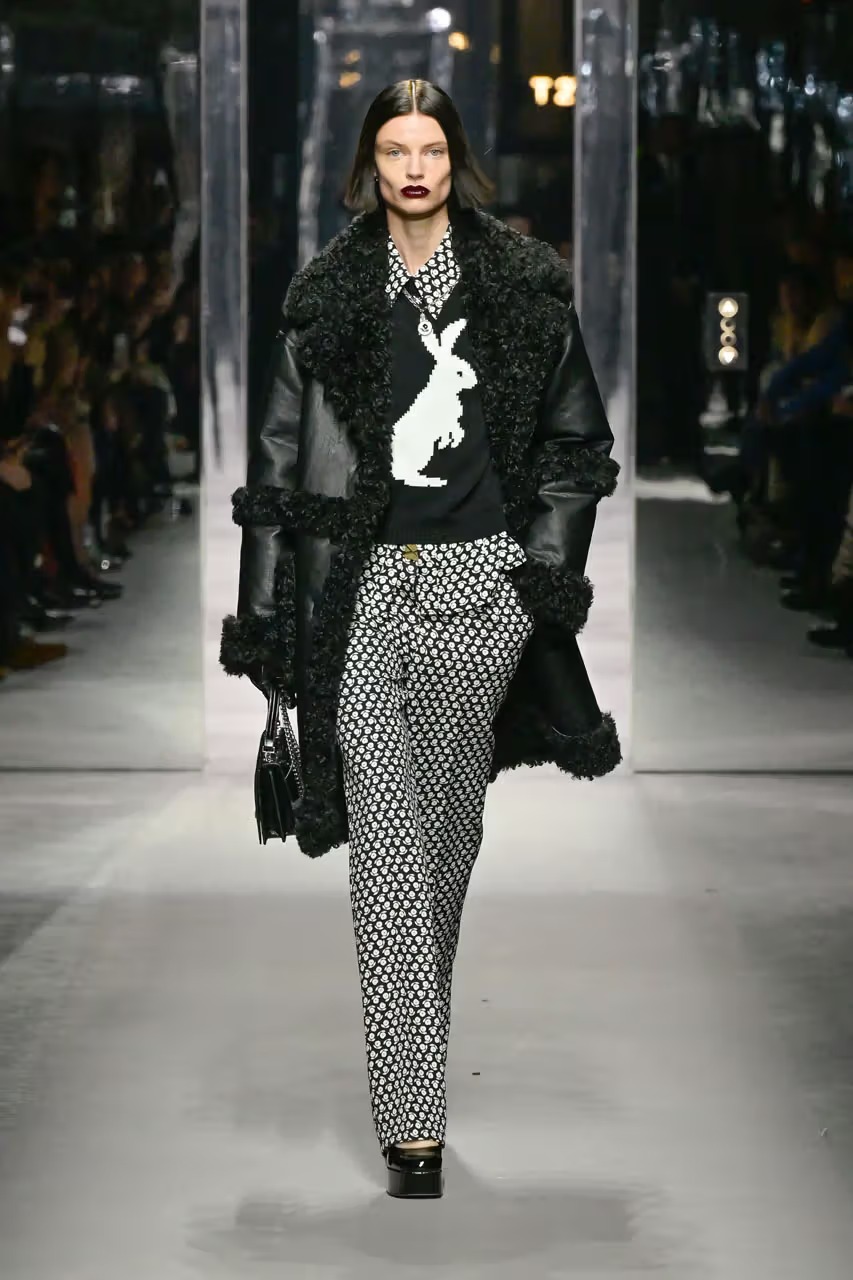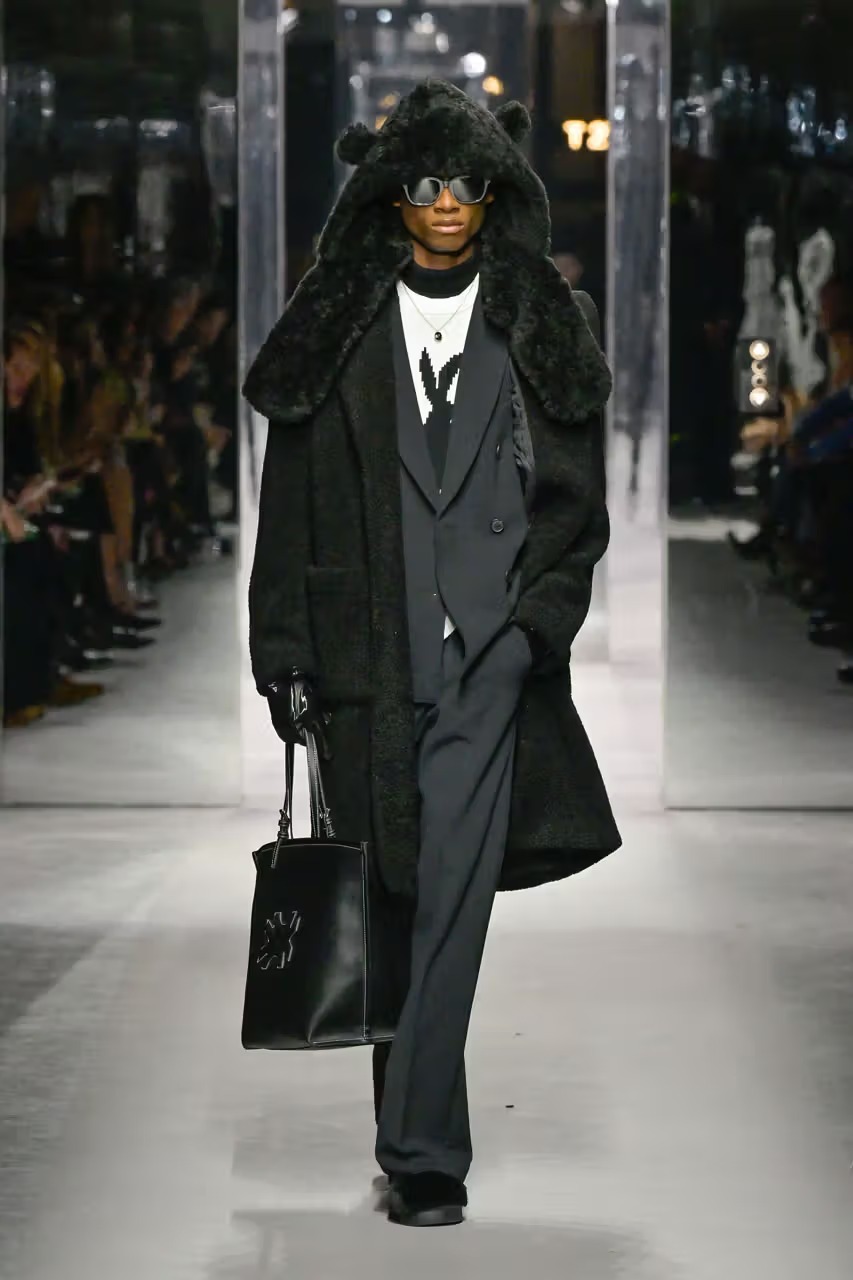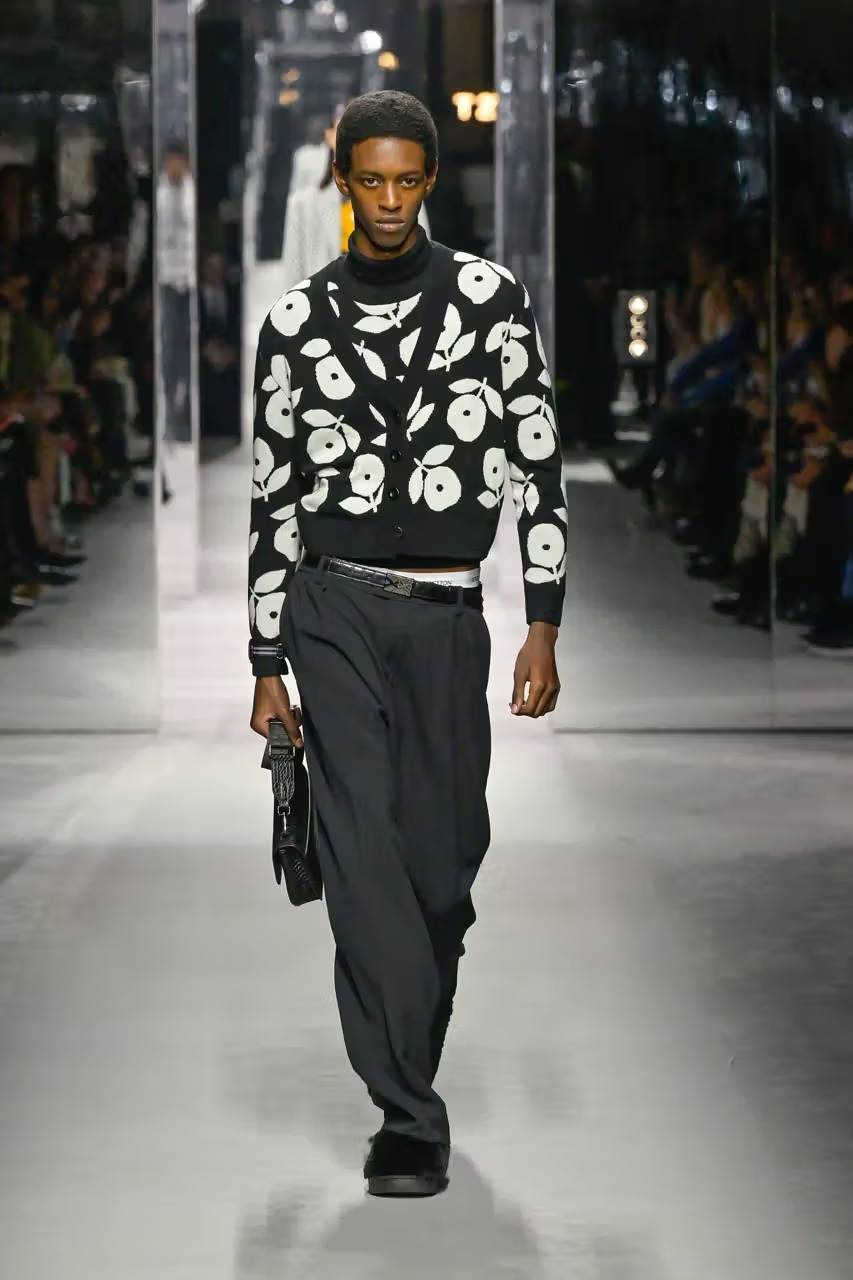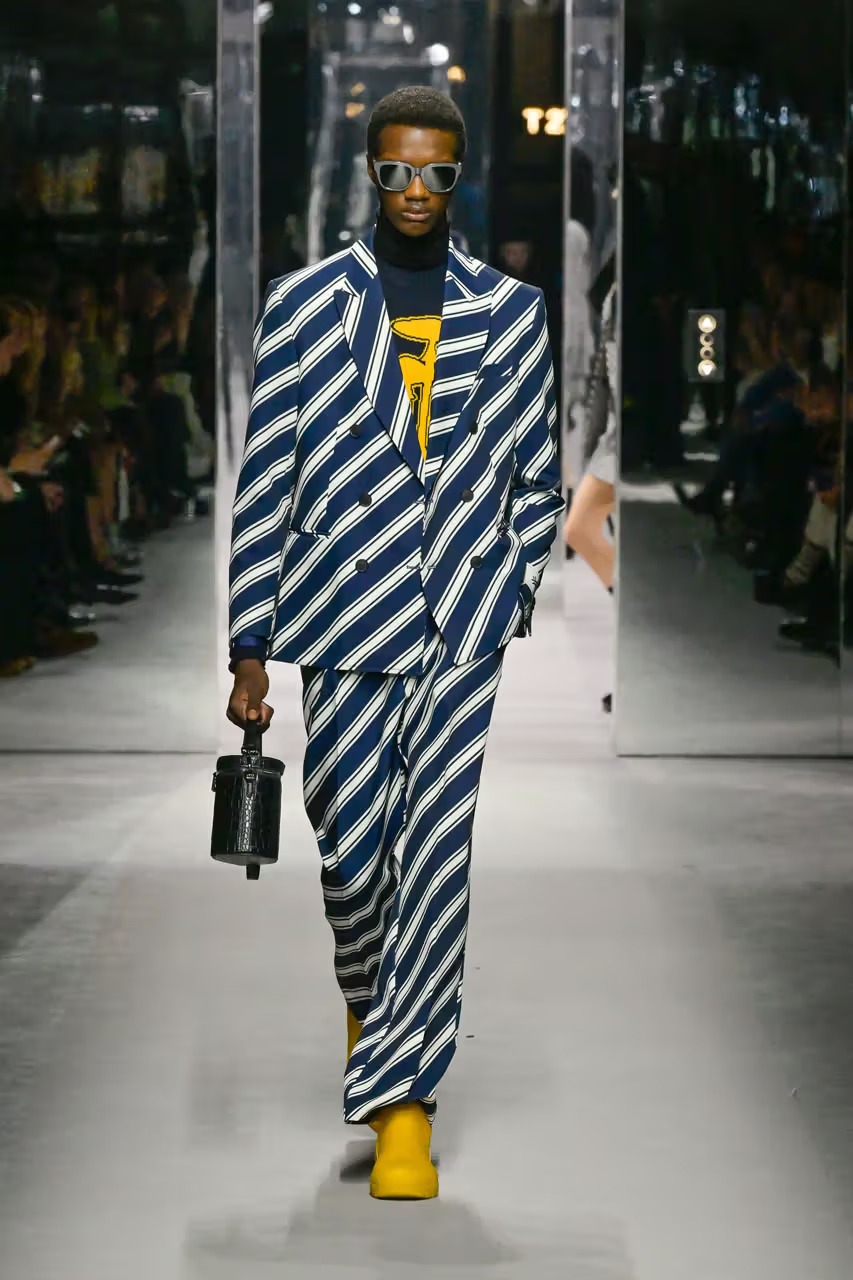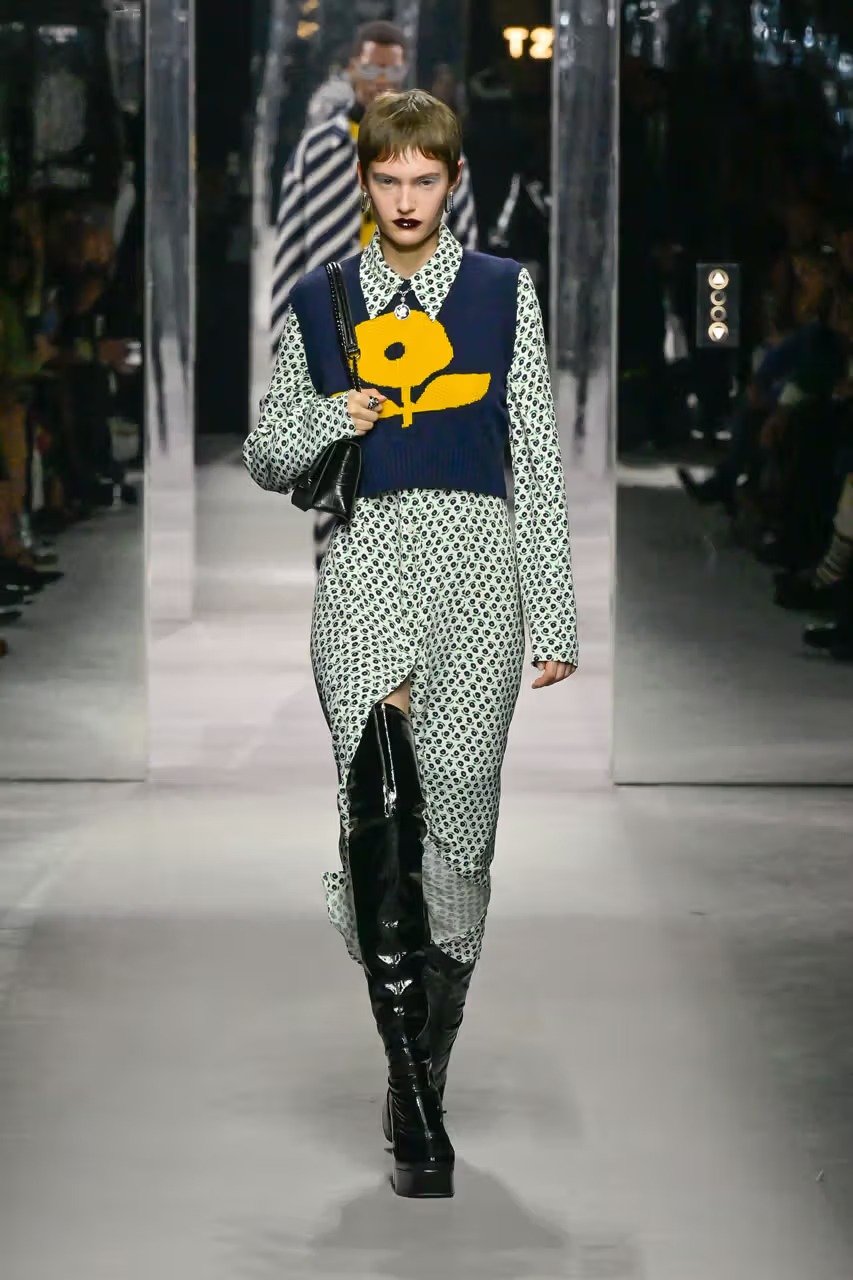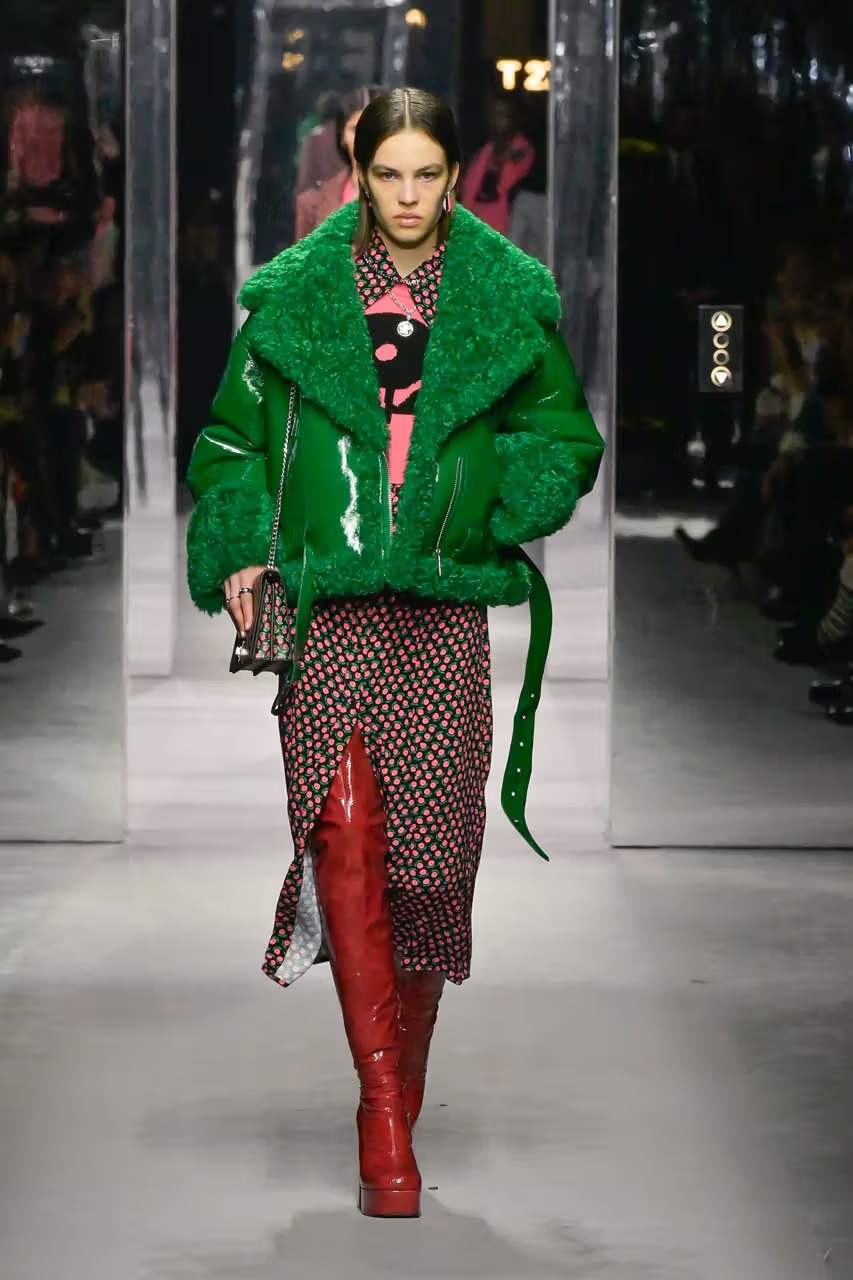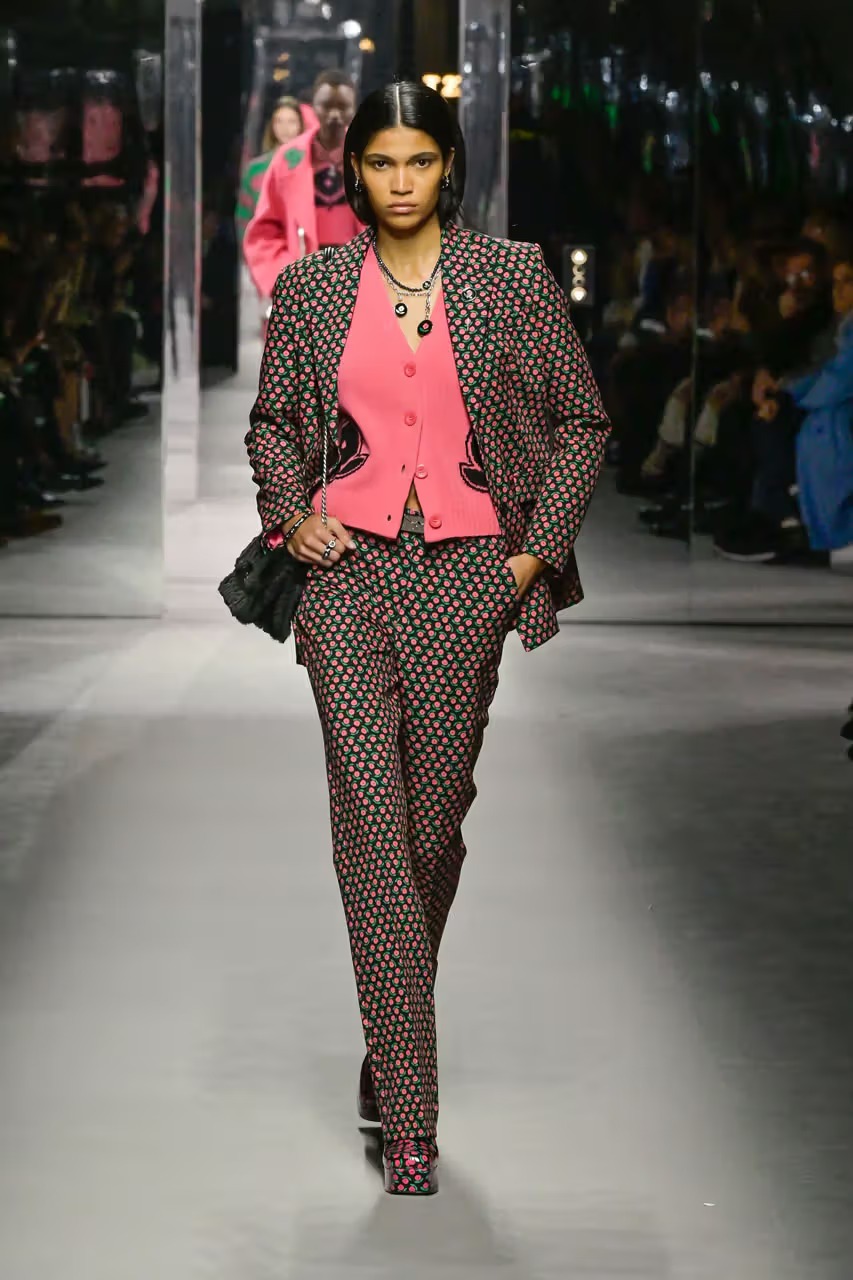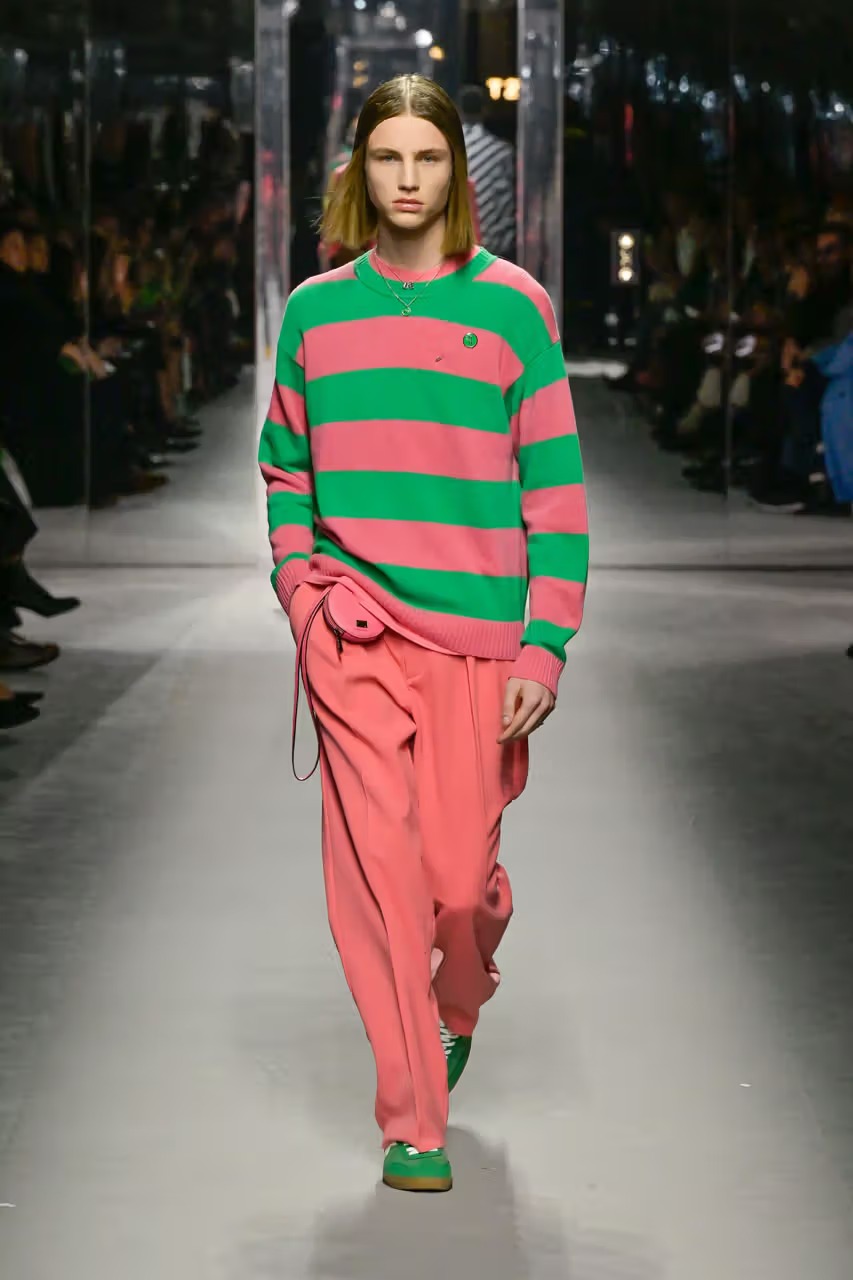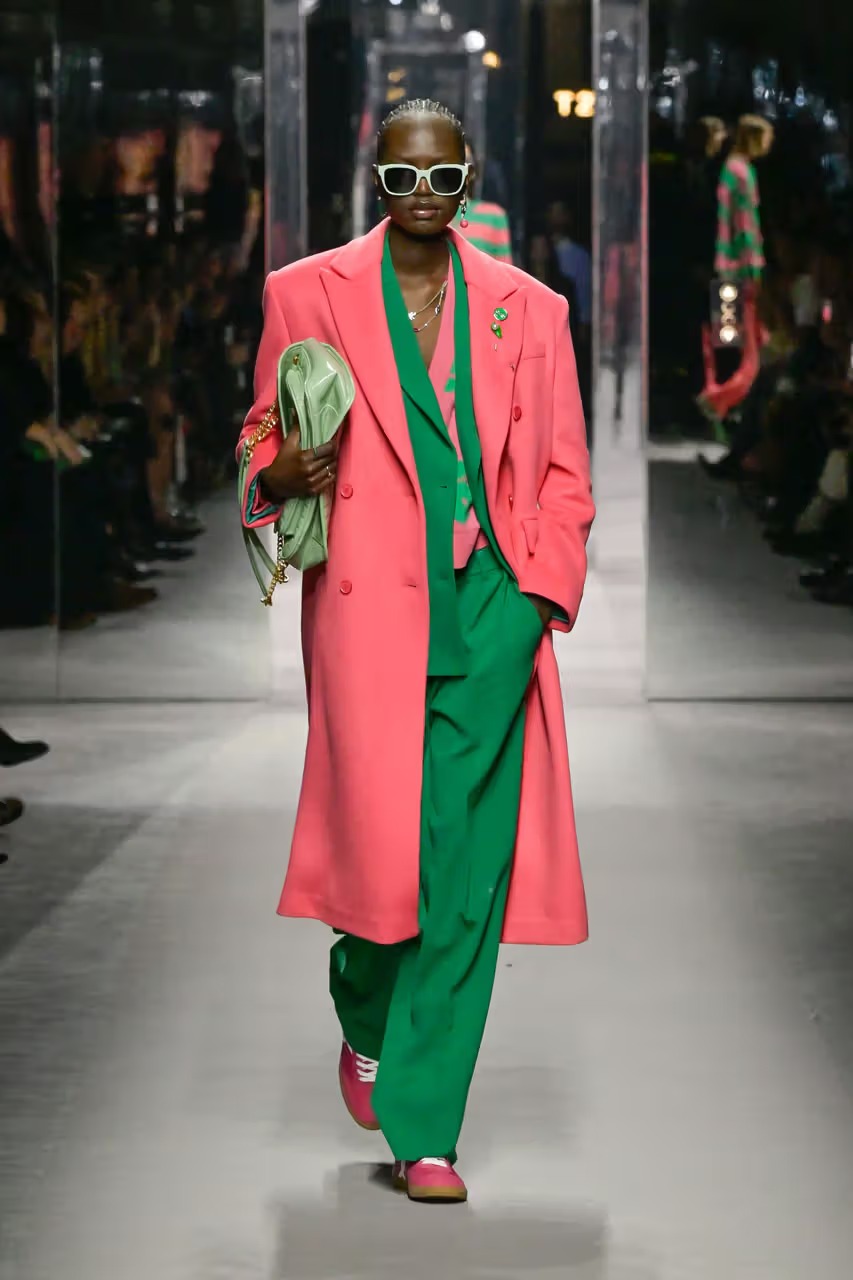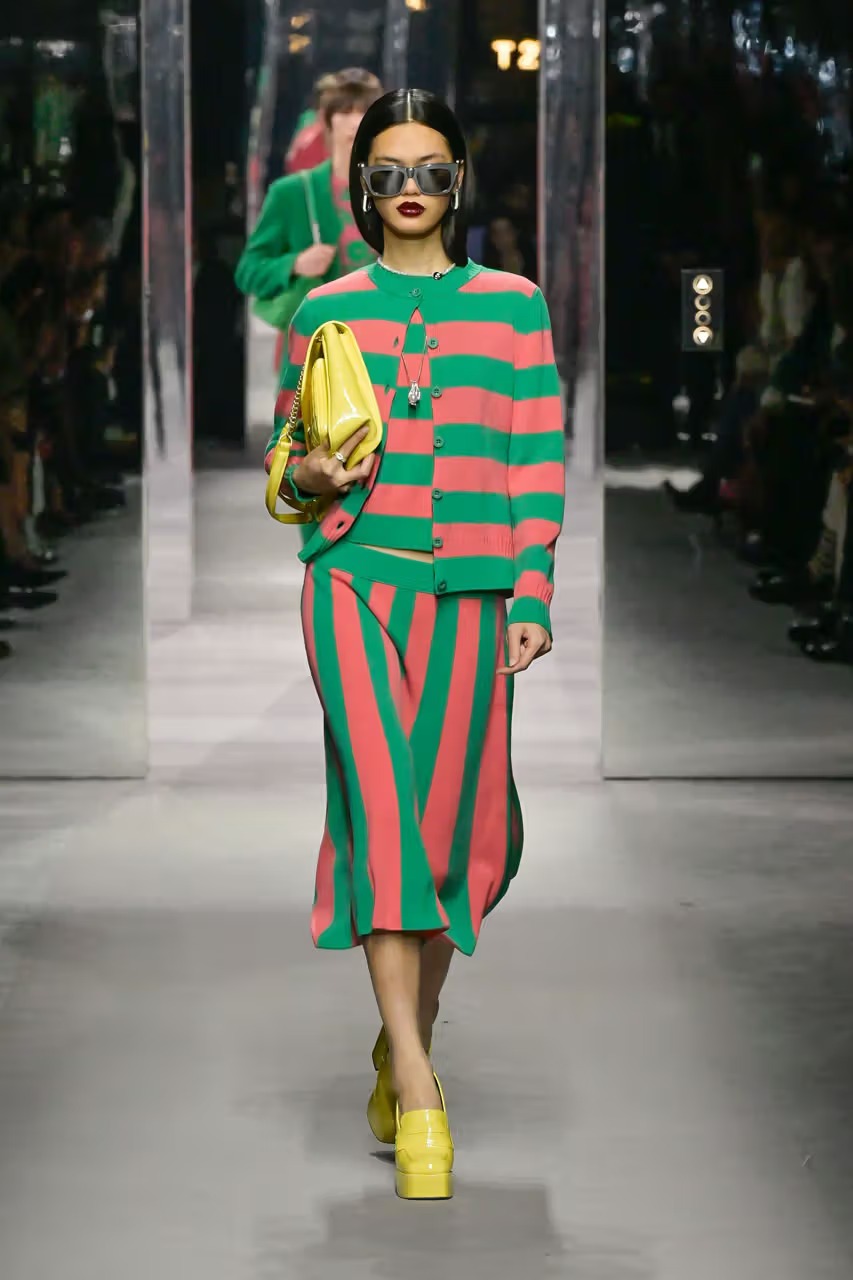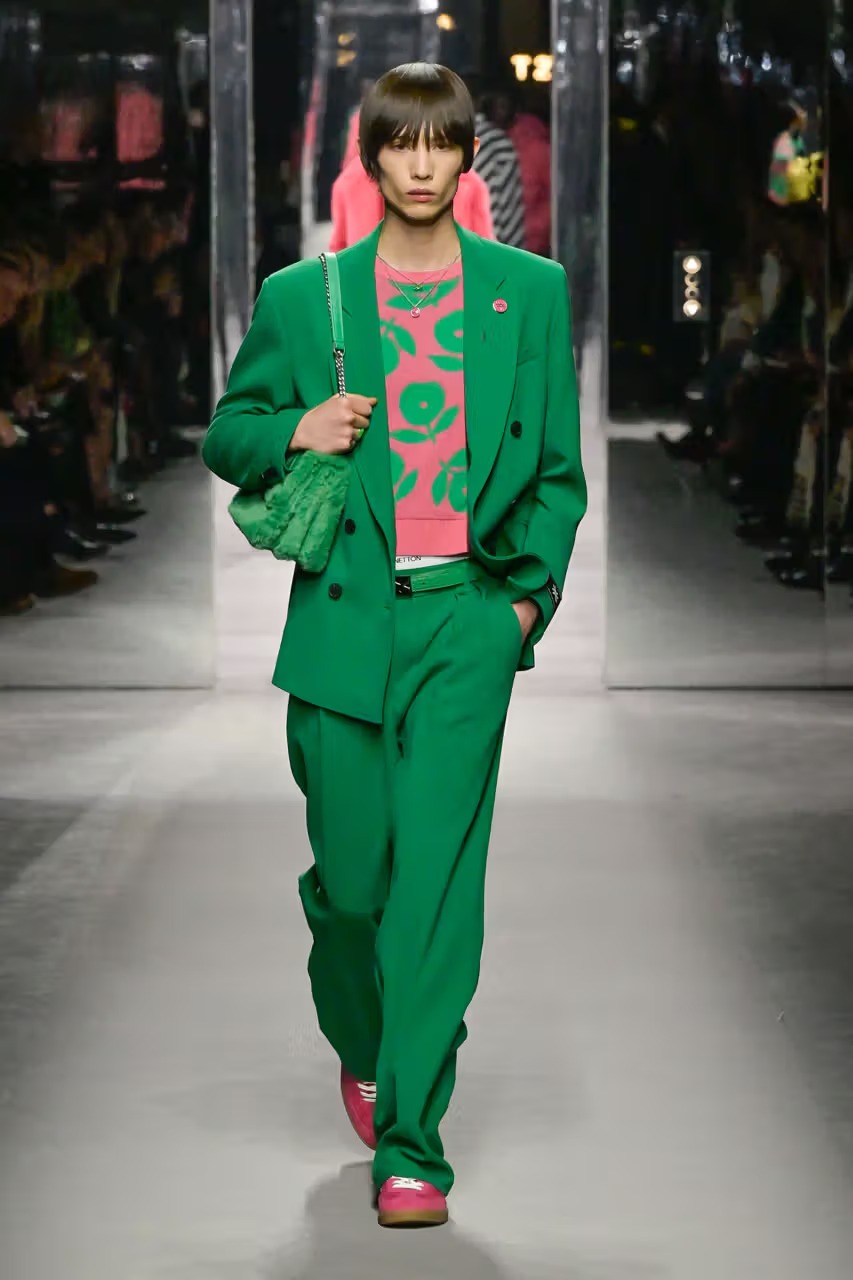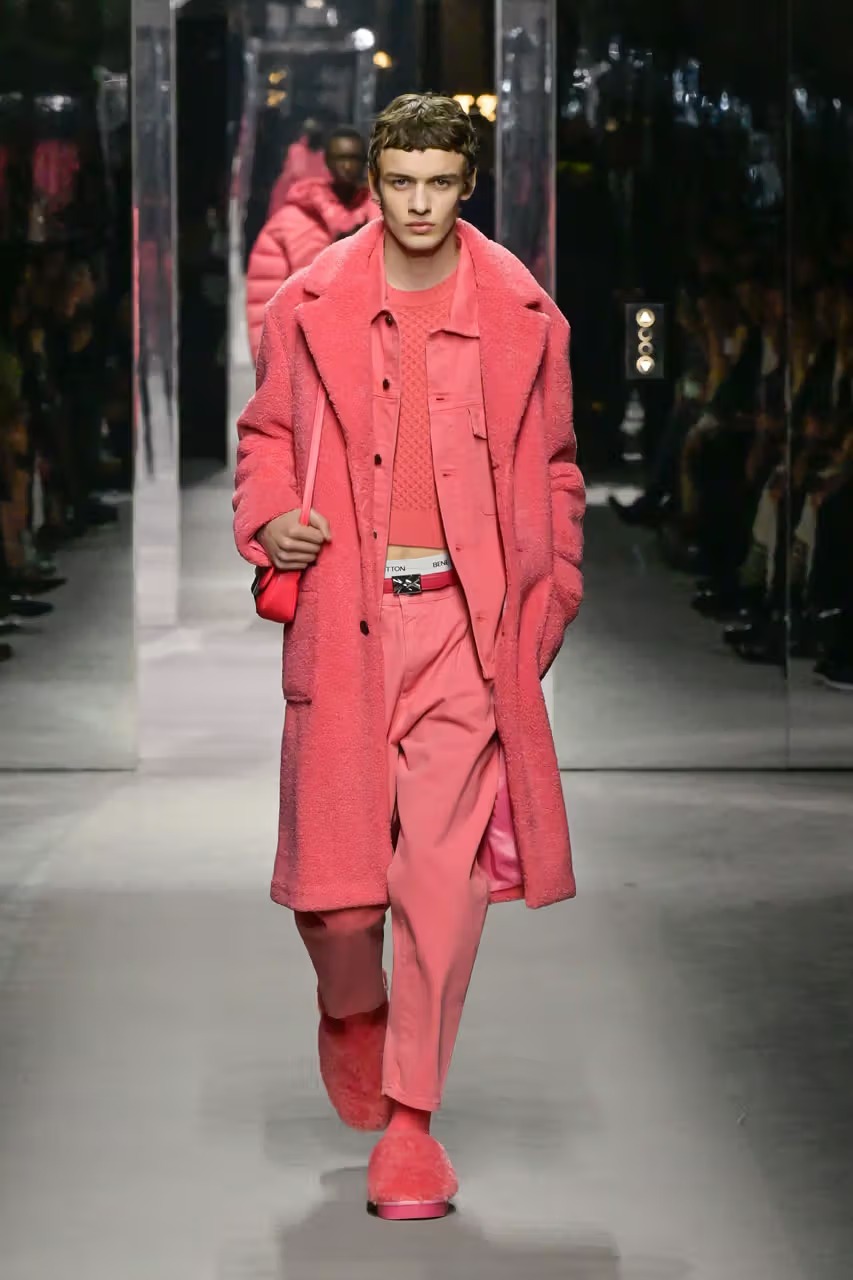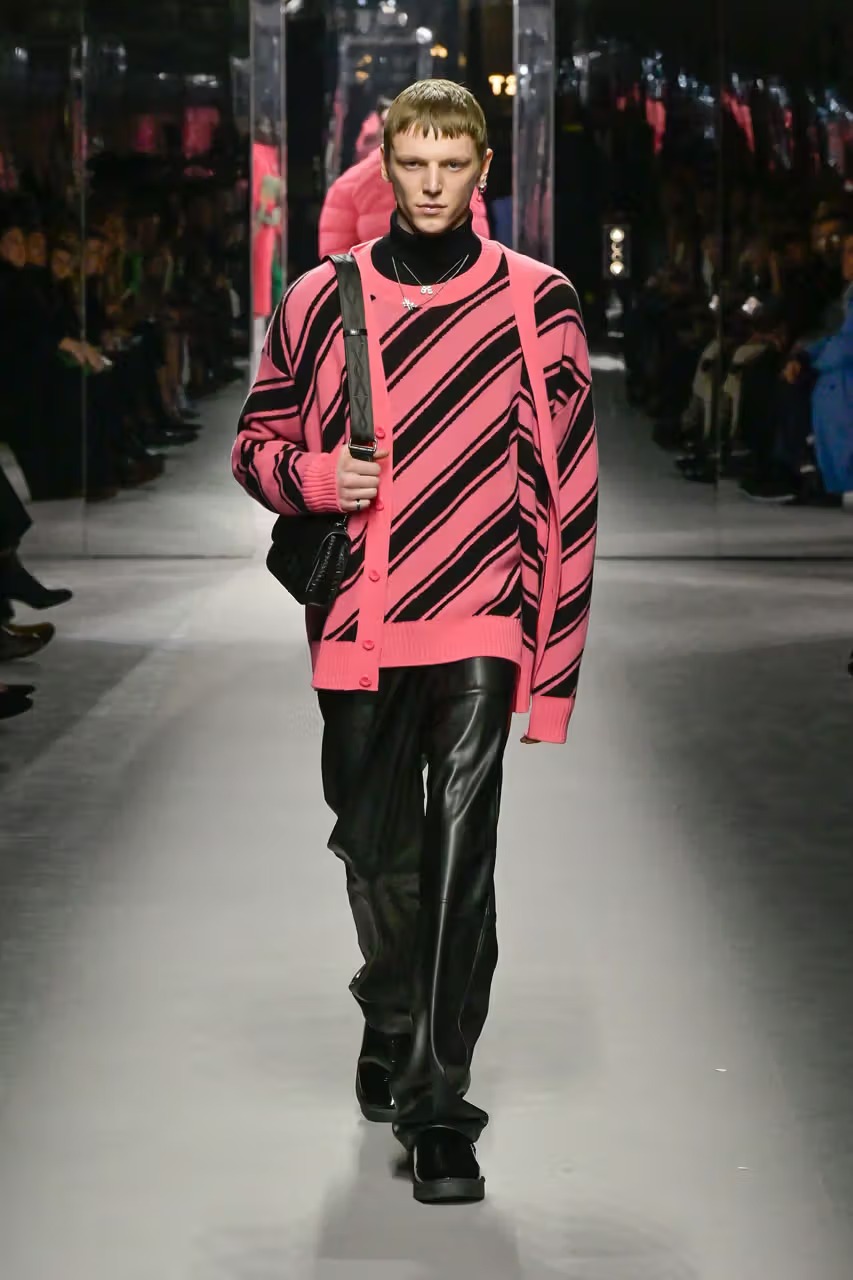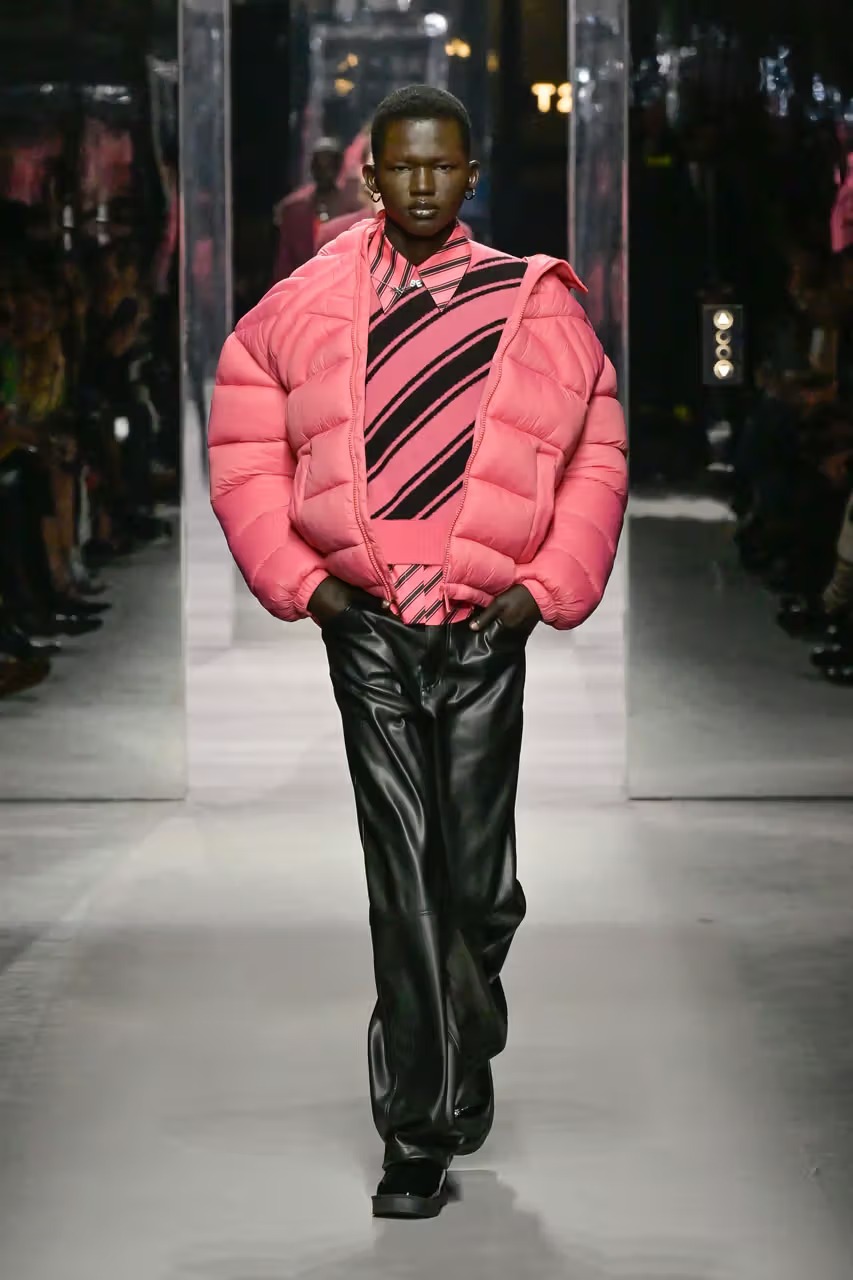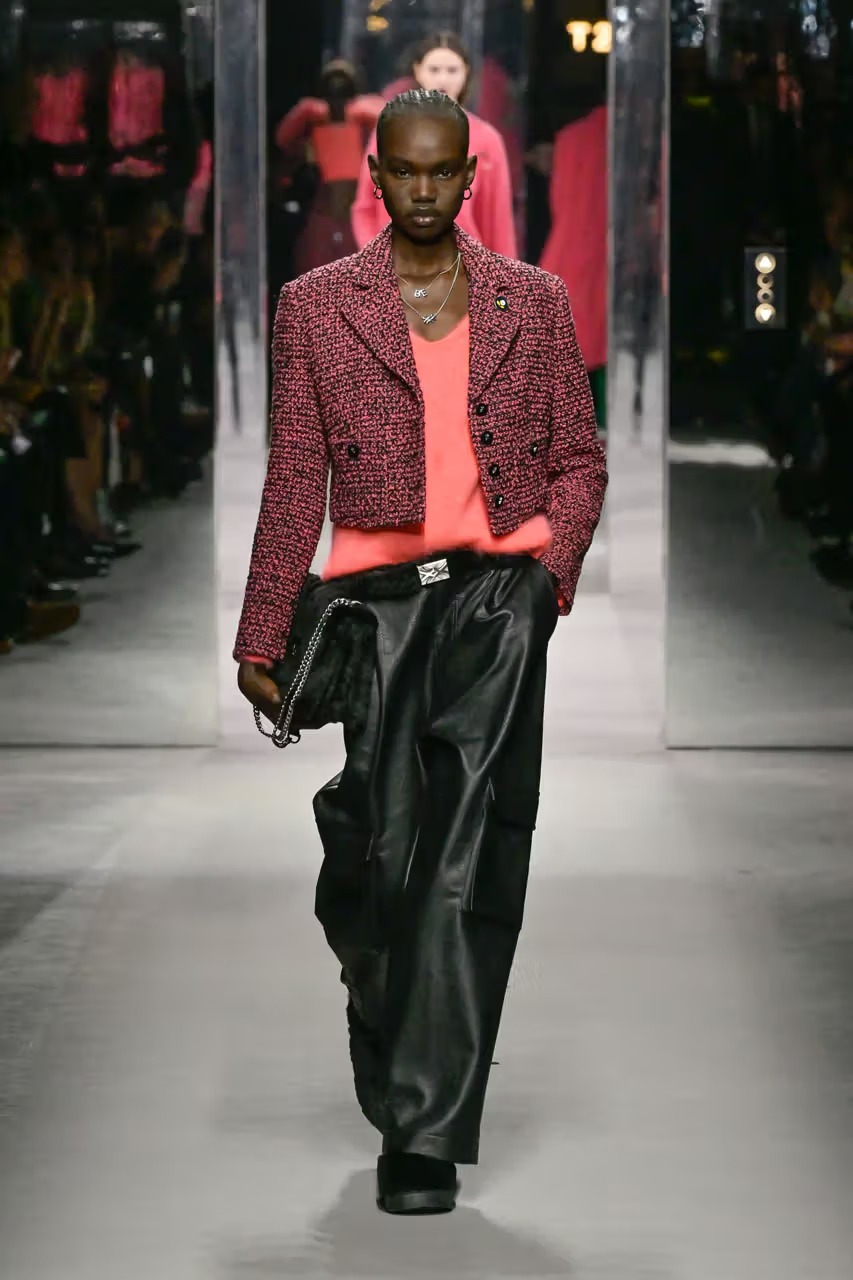 Andrea Incontri's United Colors of Benetton Fall/Winter show, held at the Museo della Permanente during Milan Fashion Week, adopts the concept of infinity for the season's offering. He takes the brand's generational history and explores the cyclical nature of fashion and aesthetics.
With a fully mirrored infinity illusion set as a backdrop for the show, the collection featured tailored pieces and workwear in a range of bright colors, tonal neutrals, repeating patterns, and clean silhouettes. The use of eco-shearling and eco-leather in the collection was evident in the collection in form of detailing and construction materials.
The United Colors of Benetton Fall/Winter polychromatic collection was divided into black, white, gray, ultramarine blue, primrose yellow, emerald green, hot pink, rosewood red, wisteria, and orange flame color-themed apparel in a tonal progression.
Highlight pieces include knitwear, jackets, suits, pants, and coats in check or tweed patterns, outfits in complementary colors paired with a repeating dot pattern that create psychedelic optical themes, garment-dyed canvas skirts and jackets with contrast stitching, eco-fur plush coats and details, and eco-leather jackets, pants, skirts, and accessories.
Check out the United Color of Benetton's Fall/Winter 2023 collection in the lookbook.