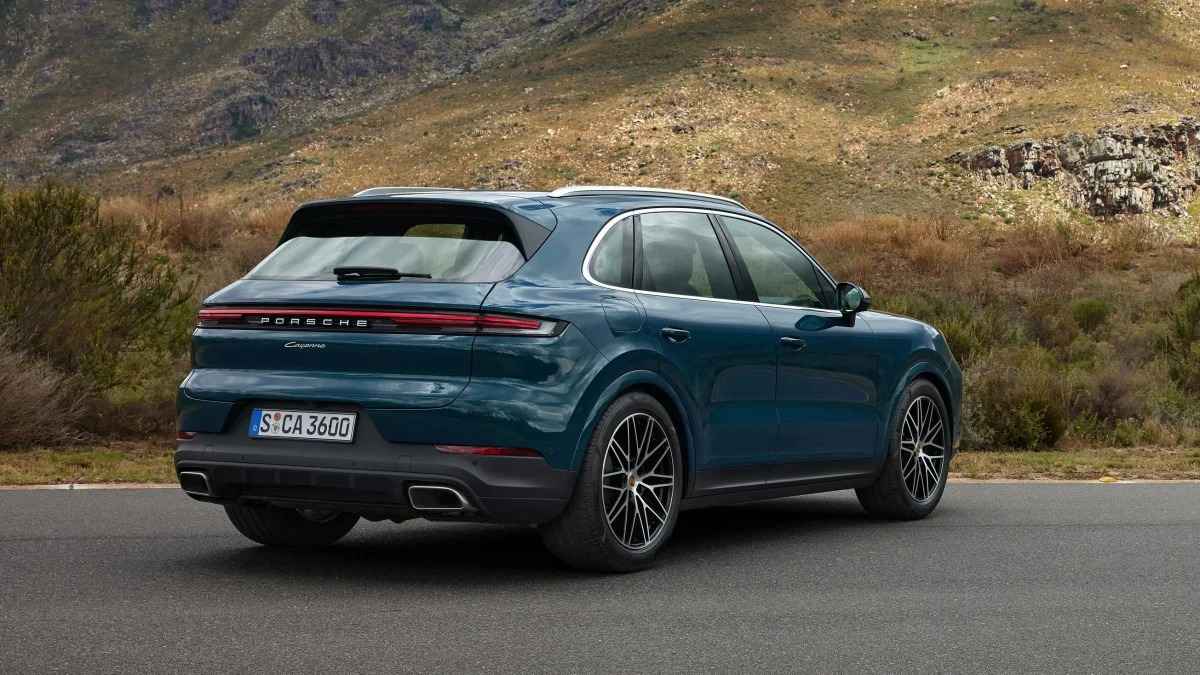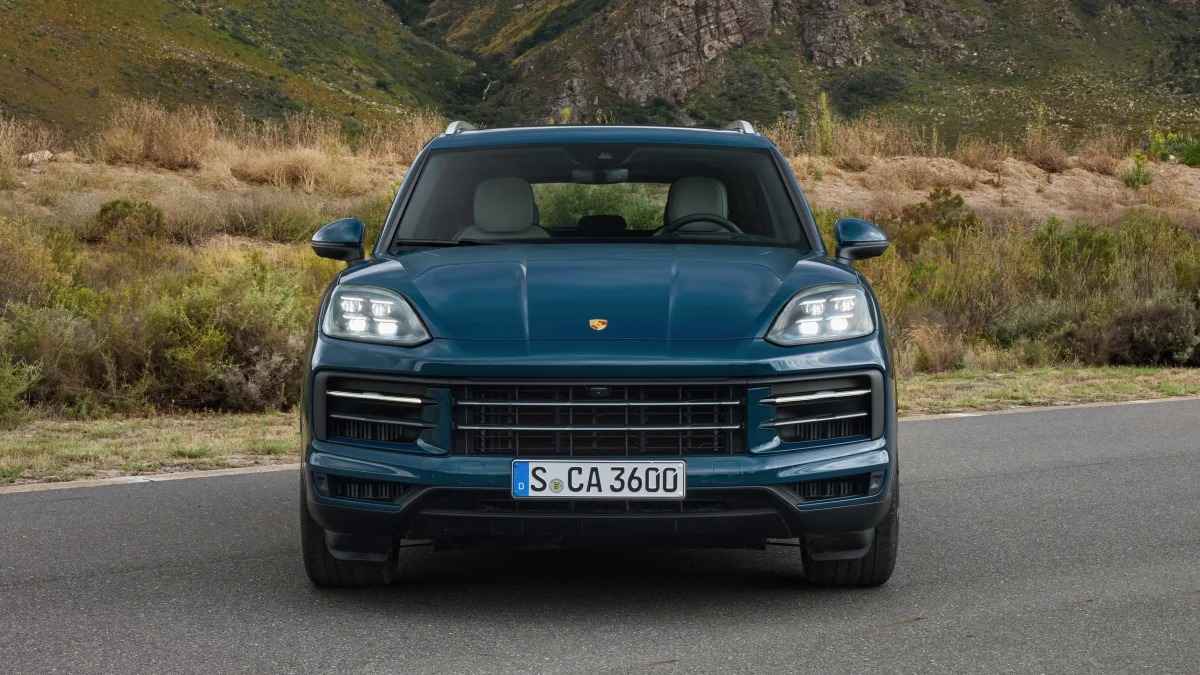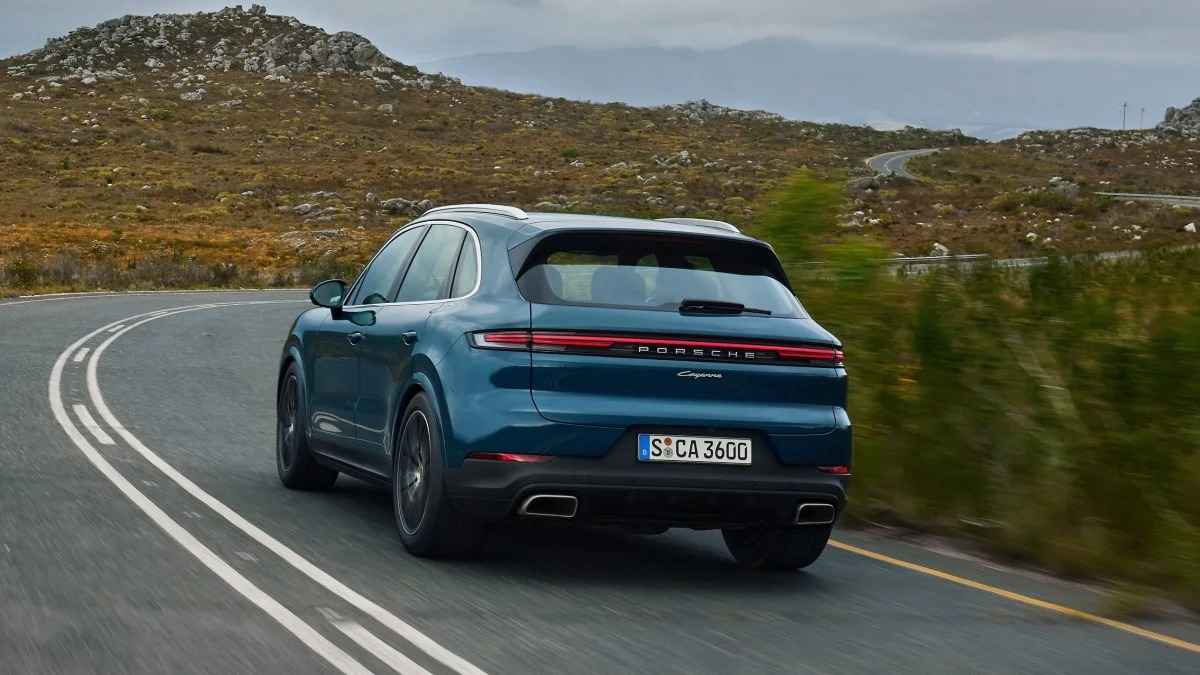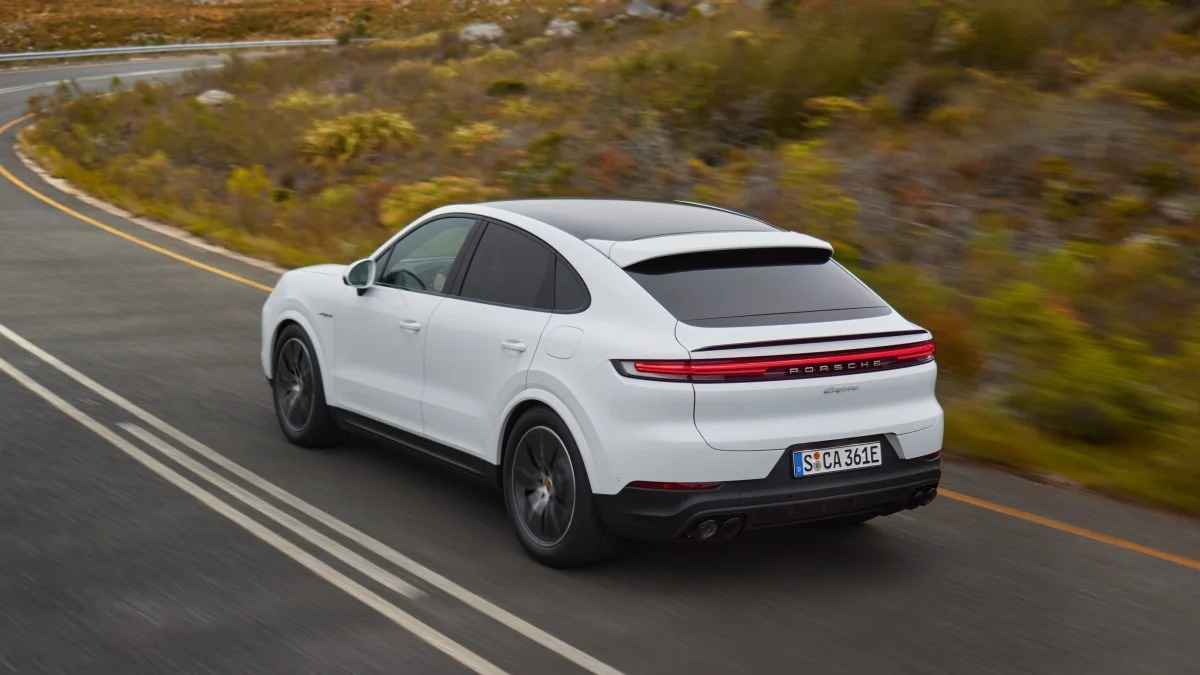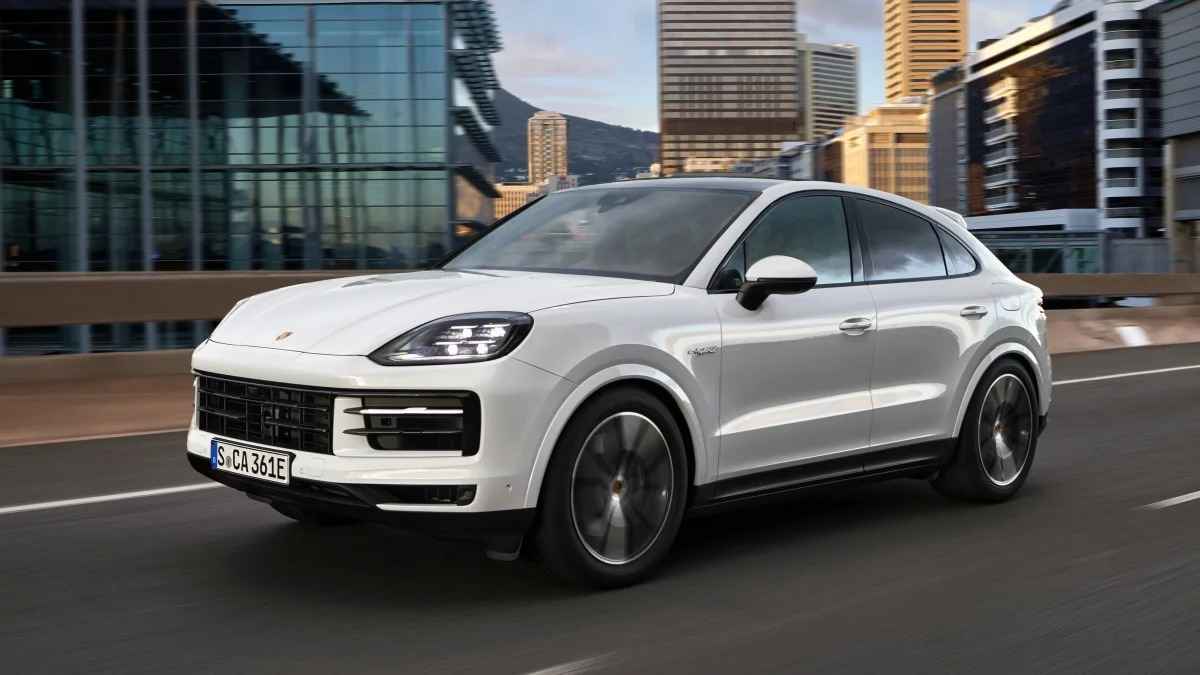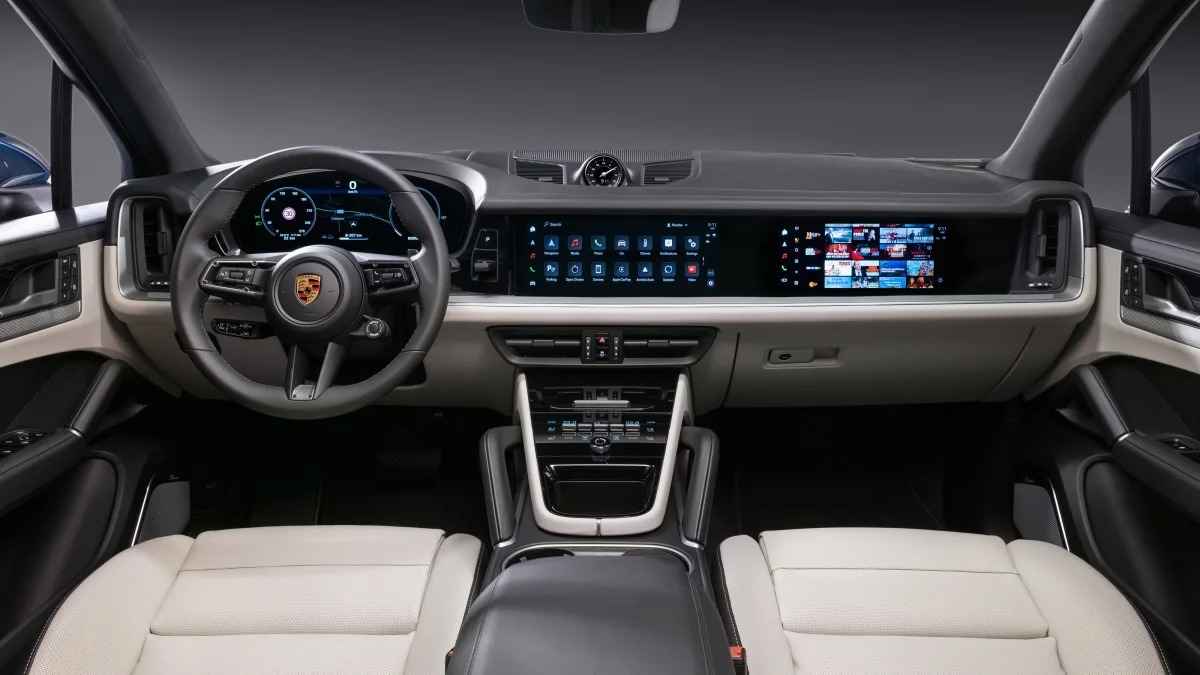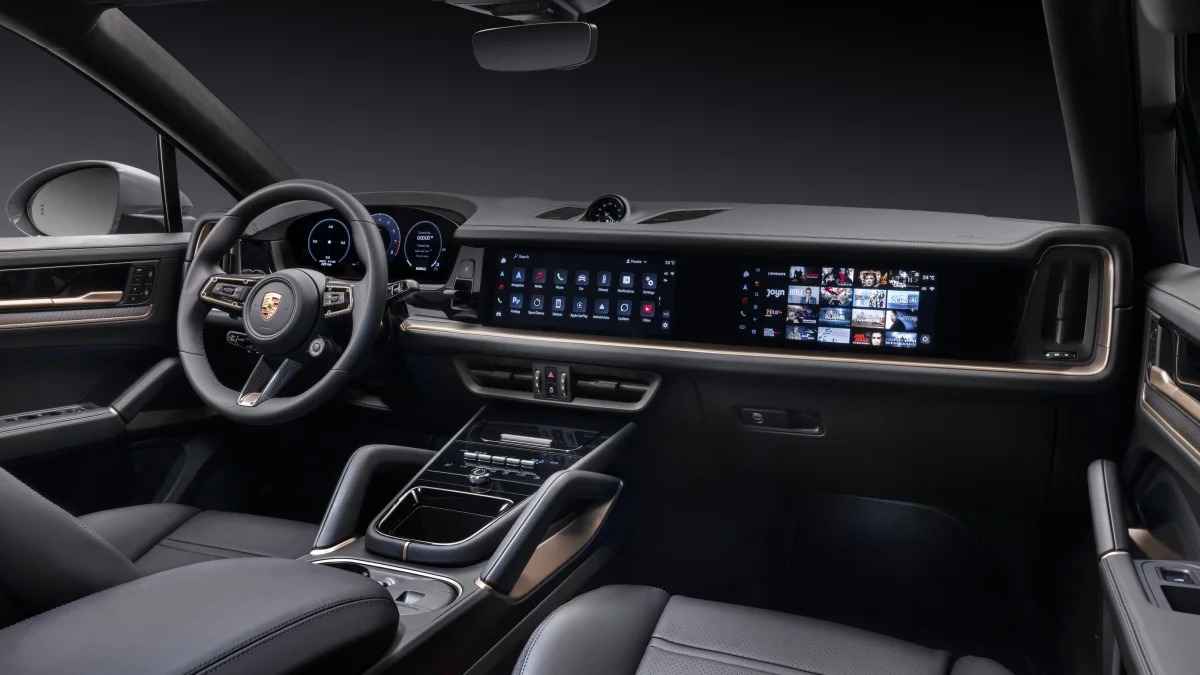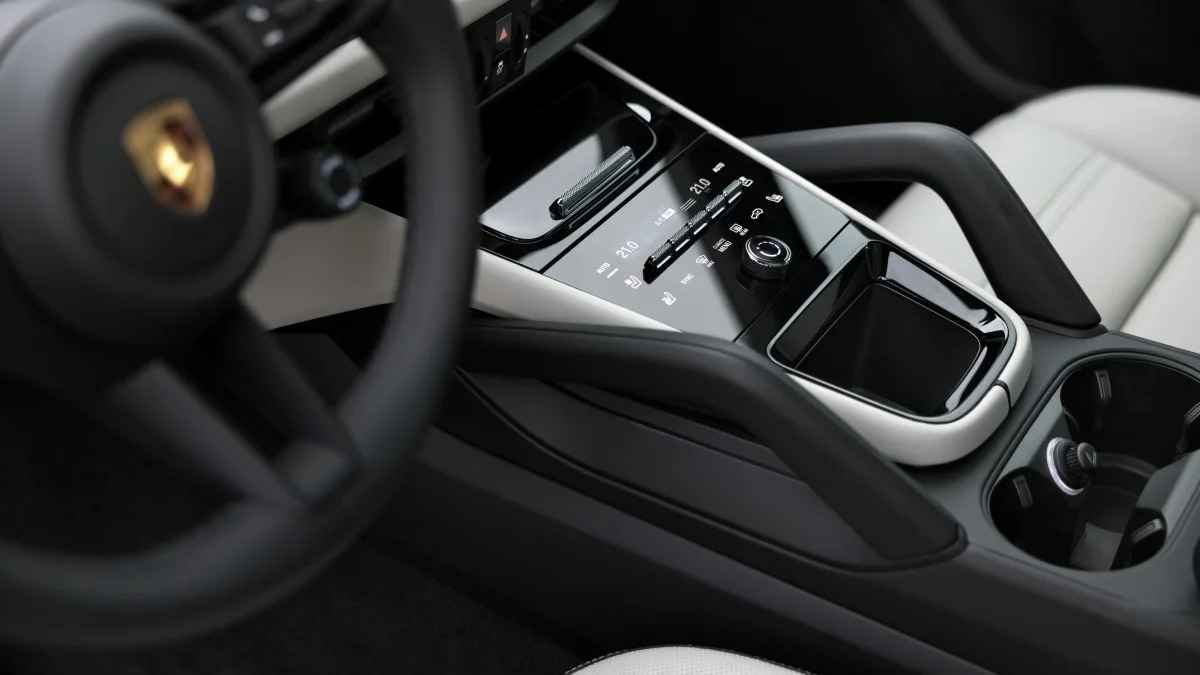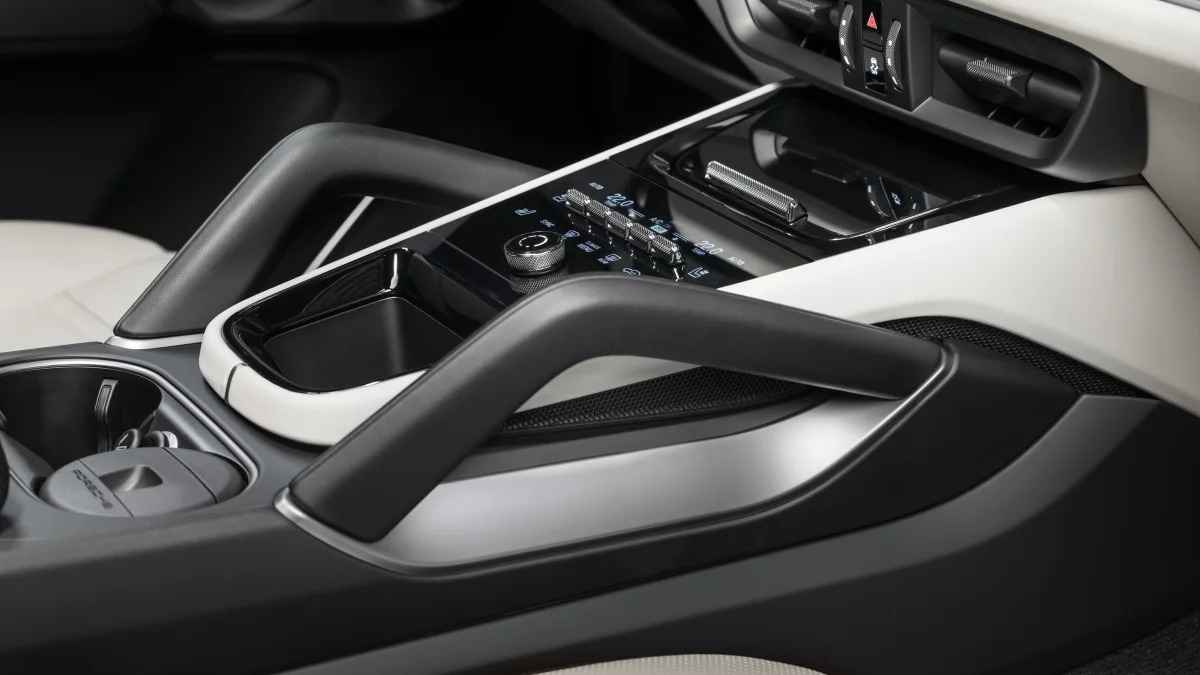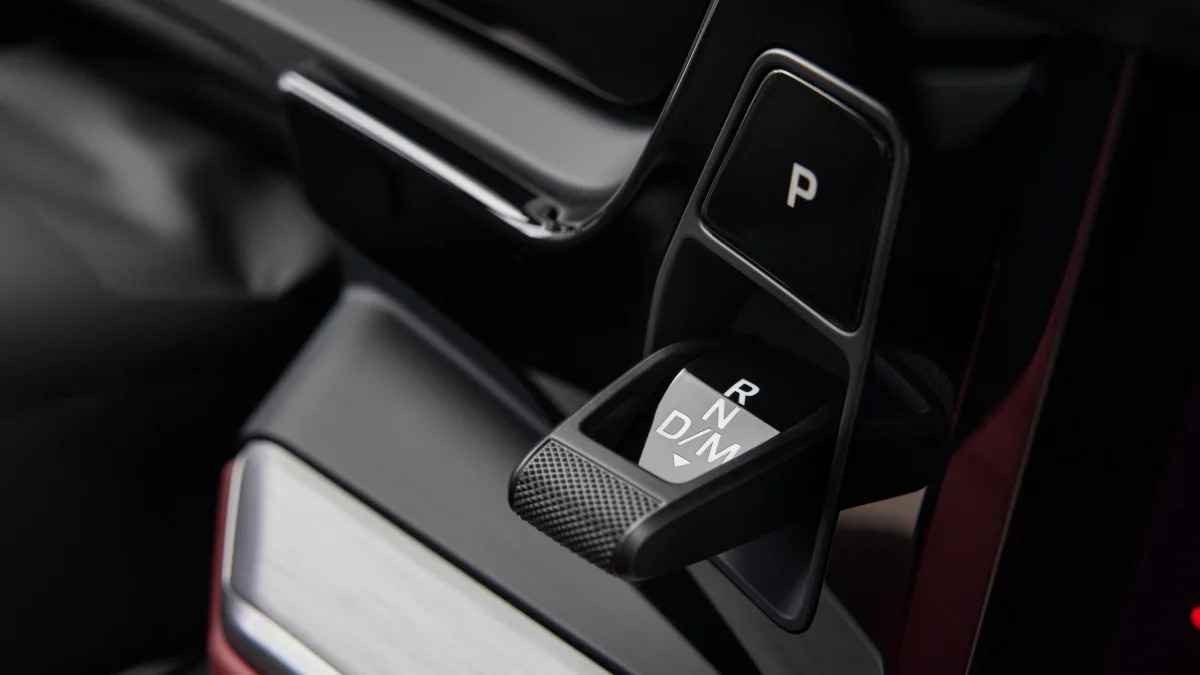 Premiering at the Auto Shanghai show, the 2024 Porsche Cayenne showed off a revised style, a heavily redesigned interior, and several updated drivetrains.
Starting off with the exterior, the 2024 Cayenne Up sports a new hood, redesigned LED headlights, a revised bumper and air inlet, tweaked front fenders, a revised rear fascia that places the license plate lower, and slightly revised tail lights. Three new paint schemes are available: Algarve Blue Metallic, Montego Blue Metallic, and Arctic Grey.
The interior is where the changes are really apparent. Taking design cues from the Taycan, the 2024 Porsche Cayenne supports a completely redone dashboard and center stack, with a 12.3-inch central infotainment screen as standard, a 12.6-inch digital gauge cluster display behind the steering wheel, an optional 10.9-inch touchscreen for the passenger side, lane-keep assist, proximity key for locking and unlocking, and wireless phone charging.
The powertrains also get some love with the base 2024 Cayenne getting a single-turbo 3.0-liter V-6 with 348 hp and 368 lb-ft of torque and are expected to retail for $80,850. The Cayenne E-Hybrid uses the same V-6 engine paired to a 174 hp electric motor that produces 463 hp, and a 25.9-kWh battery, which comes in at $93,350. The Cayenne S gets a twin-turbo 4.0-liter V-8 with 468 hp and 442 lb-ft of torque, replacing the outgoing V-6 engine, and carries a $97,350 price tag. All Cayenne variants will come with standard steel spring suspensions, Porsche Active Suspension Management, 20-inch wheels, and optional air suspension.
The Cayenne Turbo GT coupé returns sporting standard carbon-ceramic brakes, air suspension, rear-axle steering, titanium tailpipes, 22-inch wheels, and a 4.0-liter twin-turbo V-8 making 650 hp and 626 lb-ft of torque, and can go from zero to 60 mph in 3.1 seconds, with a top speed of 189 mph. This model comes in at a whopping $197,950 price point.
As of current writing, Porsche hasn't released any details beyond the starting prices for the standard Cayenne Turbo priced at $85,950, GTS priced at $103,750, and Turbo E-Hybrid priced at $97,350, but expect to see more in the coming months.
 The 2024 Cayenne line is available to order now and are expected to make their way to dealerships this summer.