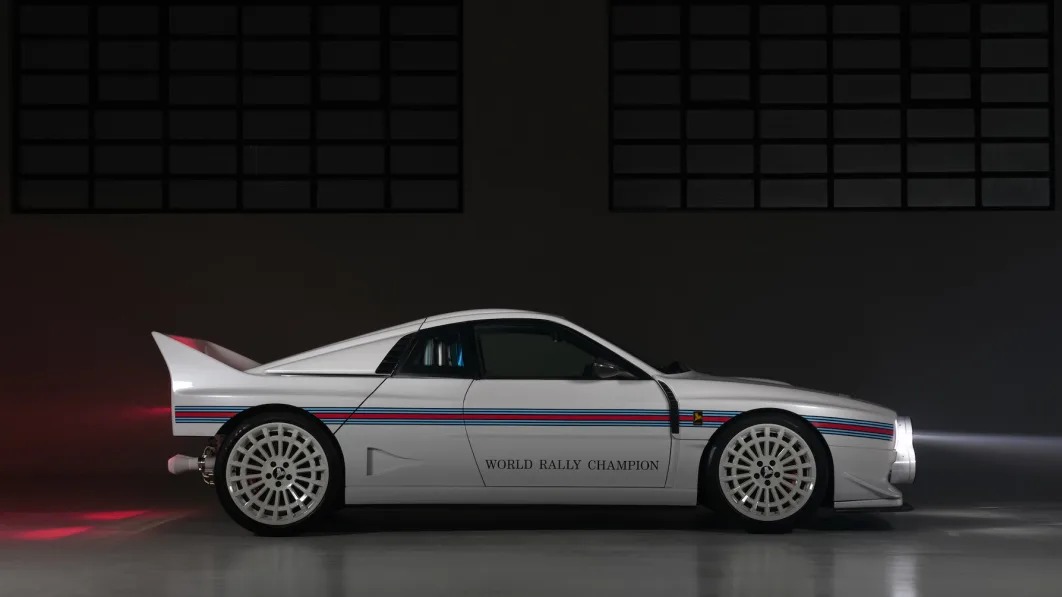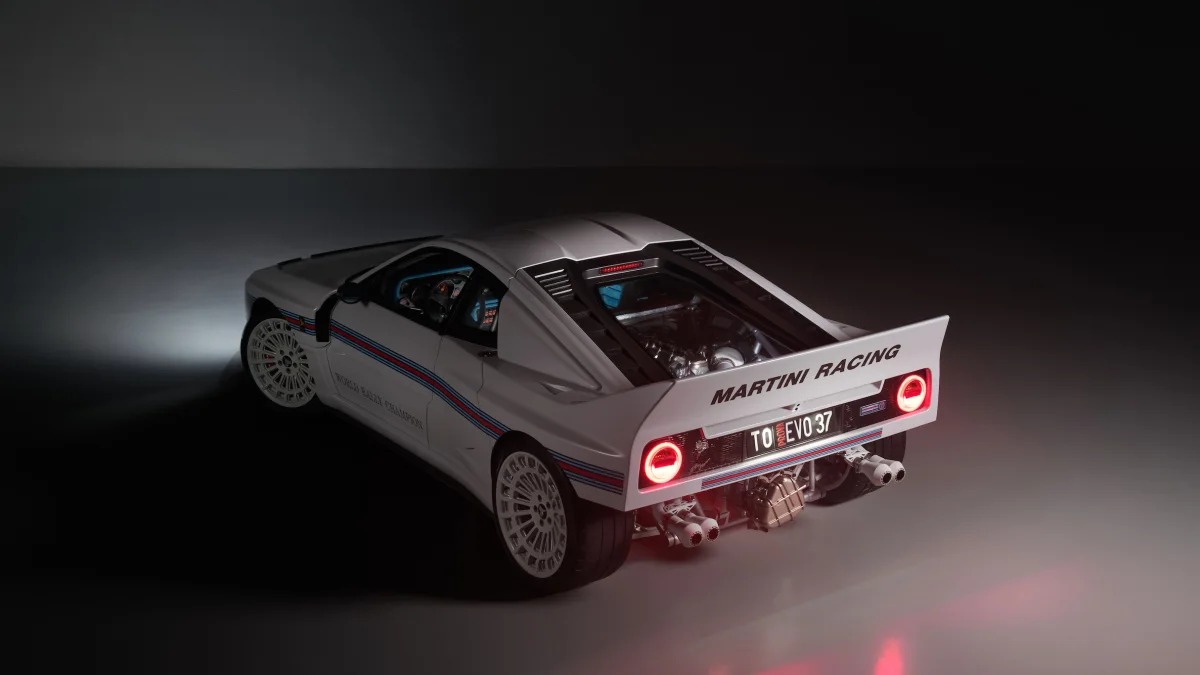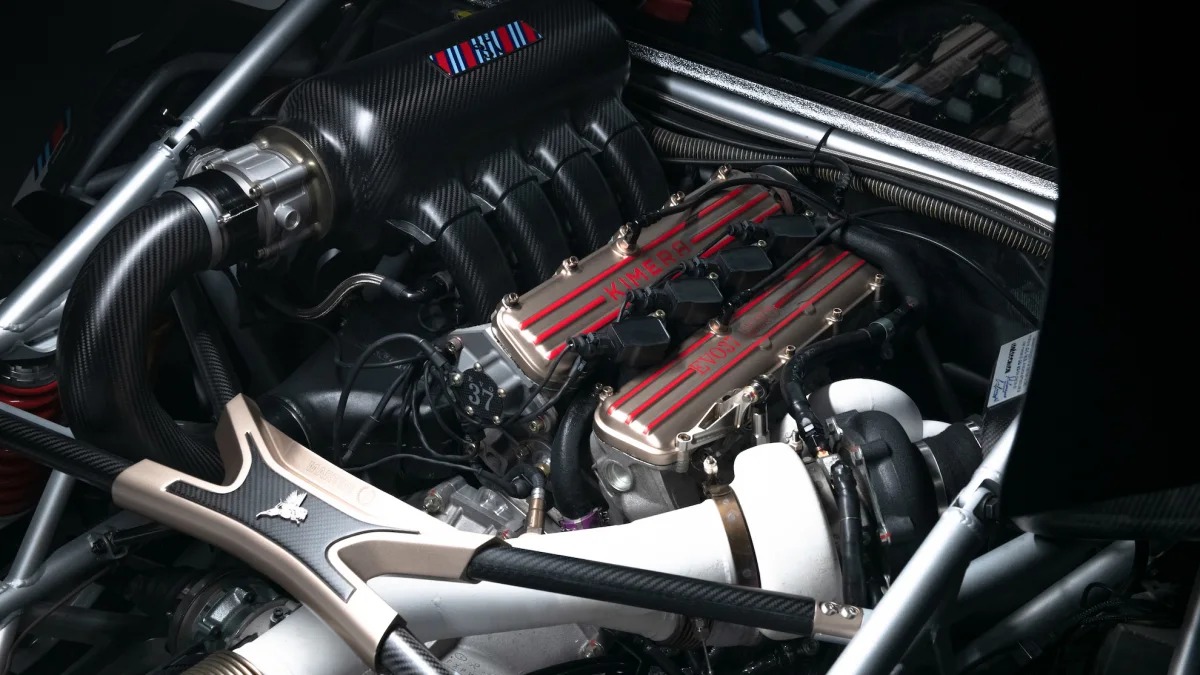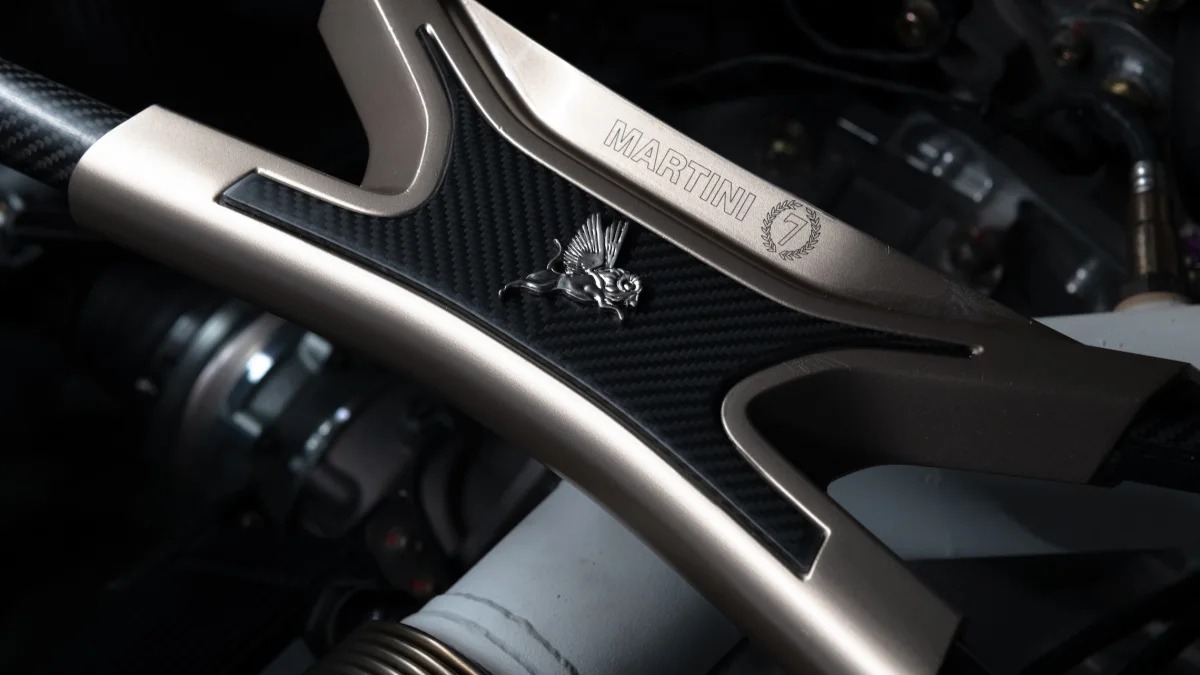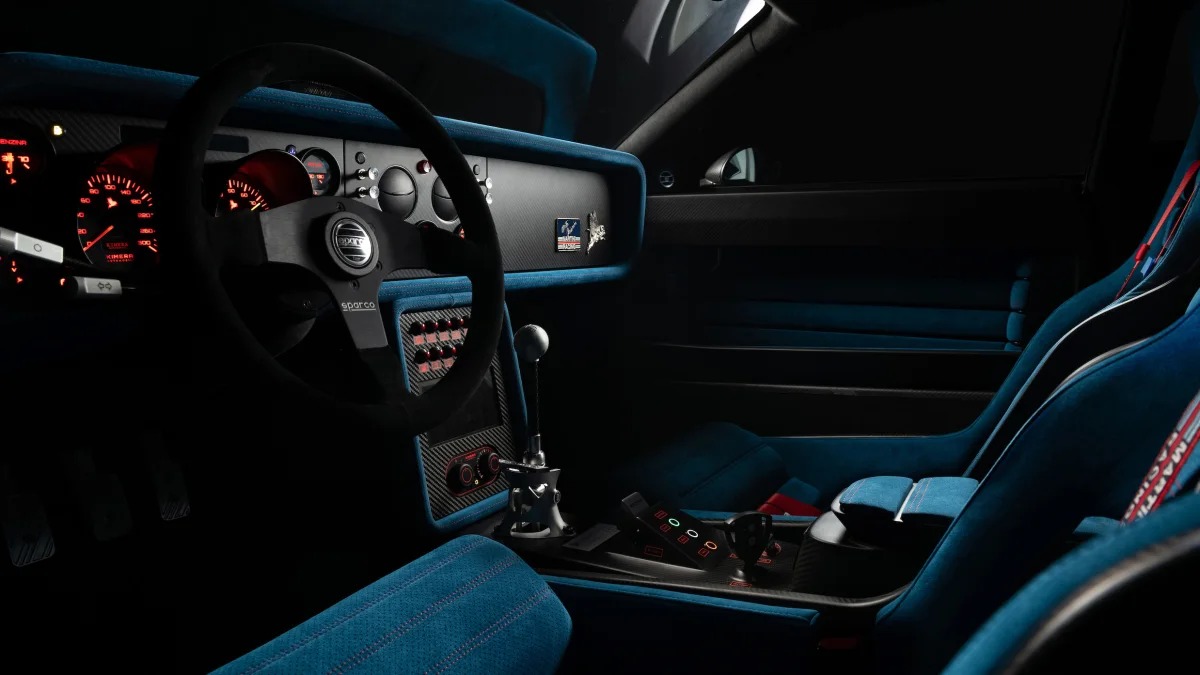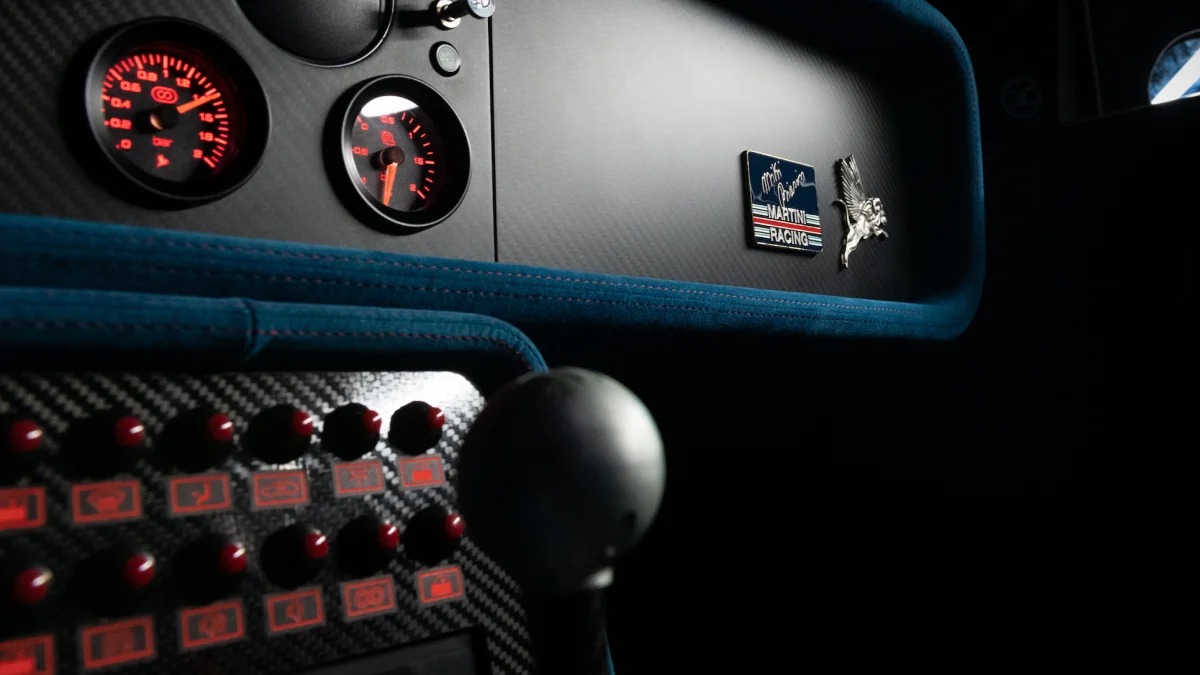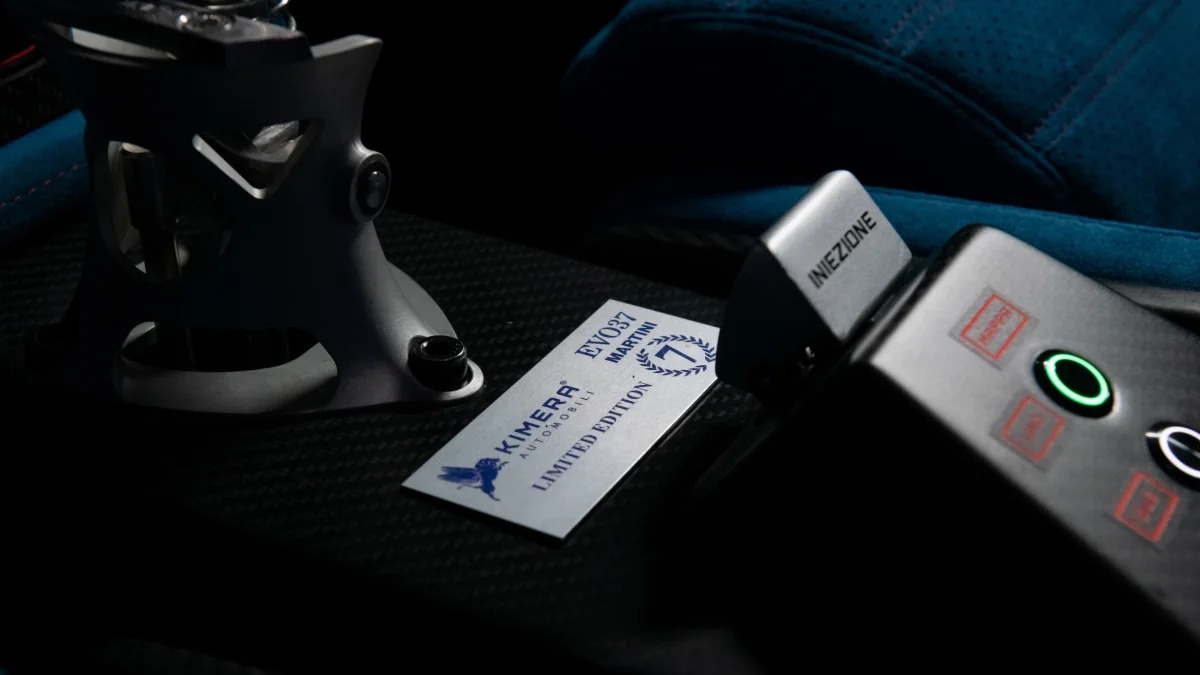 Kimera EVO37 Martini 7 Edition Gets New Look Celebrating World Rally Championship Titles
The Kimera EVO37 debuted in 2021 as a tribute to the 1983 Lancia 037 World Rally Championship car, and it wore the Martini Racing Team colors used by the 1983 car when it raced in the Sardinia Rally in 2022. This year, the Kimera EVO37 Martini 7 edition will be sporting a new look to mark updates to the car and to celebrate the seven Lancia-powered Martini Racing Team World Rally Championship titles.
The new Kimera EVO37 Martini 7 edition gets some interesting powertrain performance updates like a supercharged 2.1-liter four-cylinder that now makes 550 hp, and 406 lb-ft of torque, standard manual rear-wheel or optional sequential transmission, and short rally-esque gear ratios.
On the outside, the Martini 7 edition comes with a chassis echoing the Lancia Scorpion and gets a new carbon fiber aero kit that includes air intakes behind the front doors, front splitter, and side skirts, among others. It also gets a quick-release lower bumper similar to the one found on the Lancia 037 Evo 2, Delta Evoluzione-inspired wheels, and ceramic-coated quad pipes. This edition also comes with graphics that pay homage to the Martini Racing livery but with updates that include 'World Rally Champion' on the side.
Inside, the Martini 7 edition has a carbon fiber cockpit, Delta S4-inspired seats, blue perforated Alcantara and red detail stitching matching the door cards and ceiling accents, fluorescent orange gauges, the dashboard buttons, and knobs mirroring the 1983 Lancia 037.
All these changes bring the Kimera EVO37 Martini 7 edition's weight down to a lean 2,425 pounds. As with the reference unit, Kimera will make just 37 examples of the EVO37 Martini 7 edition. No pricing has been released as of press time.