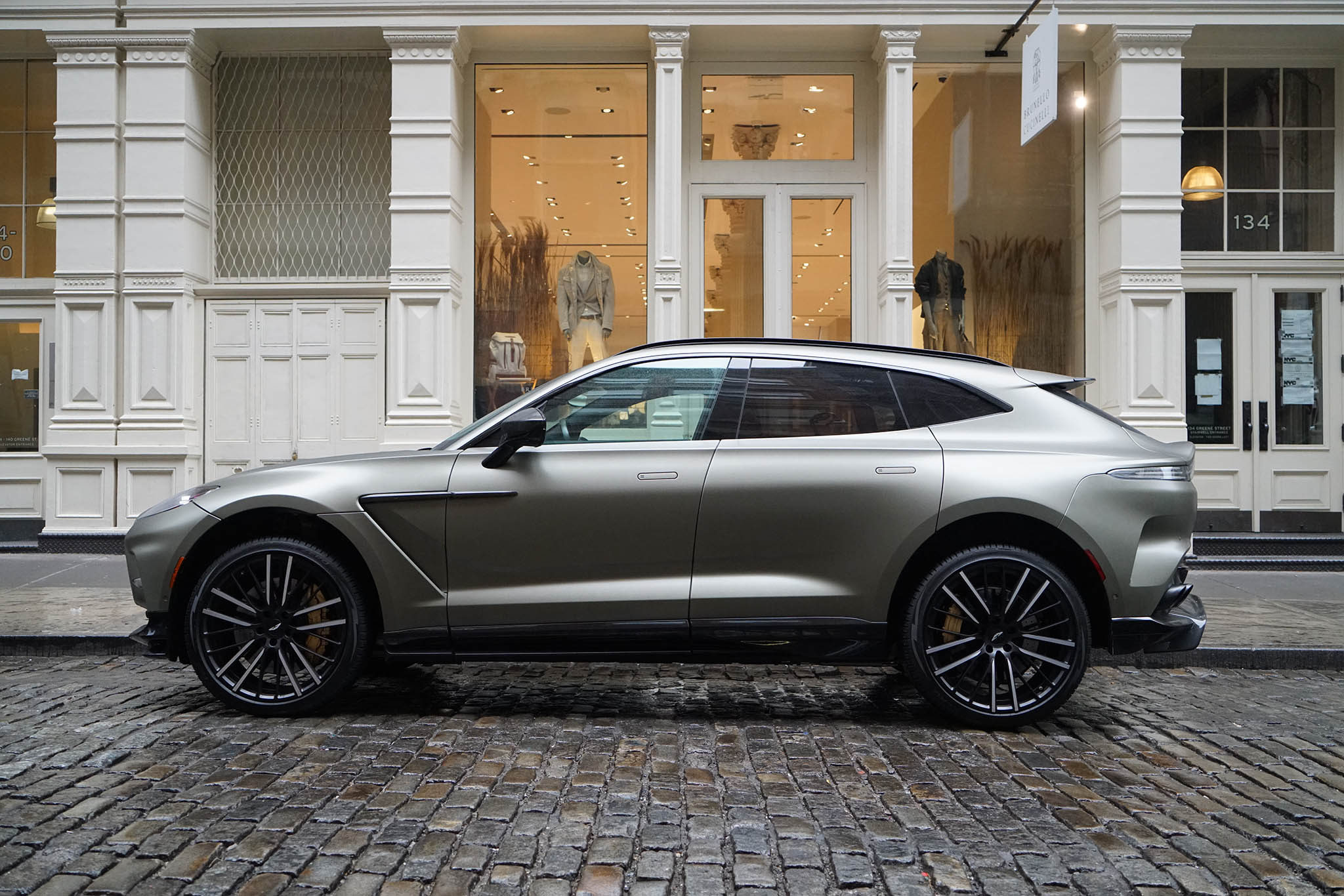 2023 Aston Martin DBX 707 | Form-Meets-Substance Super SUV Deserves More Respect
Photos and words by Atif Kazmi for Por Homme
The list of Super SUVs on the market continues to expand. And if you thought Aston Martin's DBX was all the British brand had to offer, then wait until you see the 2023 DBX 707. After driving it for a week and putting it through its paces, we're convinced it's a ridiculously powerful sports car that just happens to look like an SUV.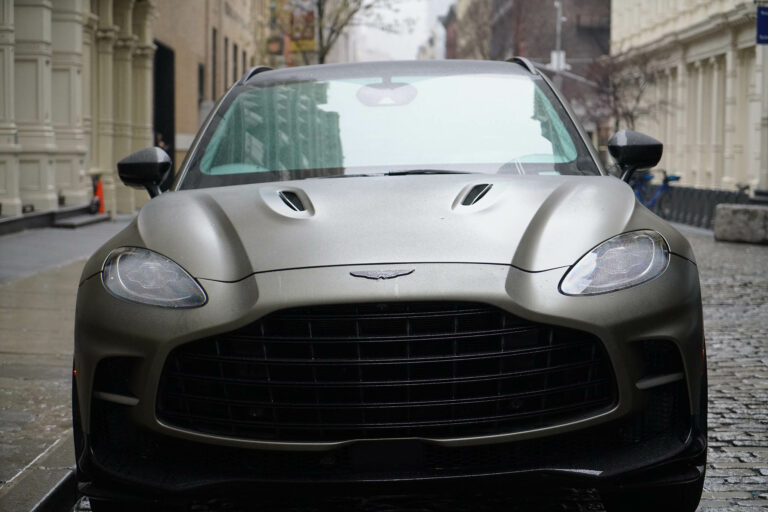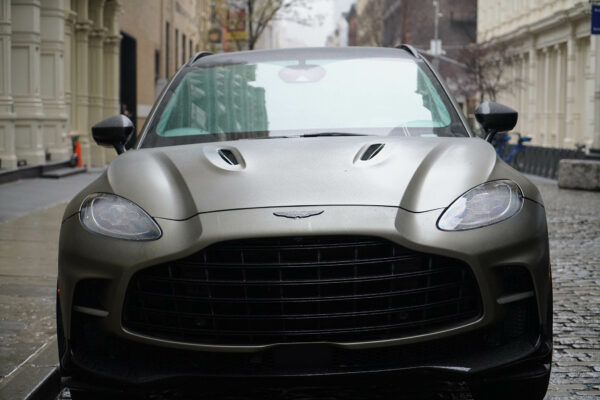 The super SUV sports a five-door body style, a continuous hot bonded extruded and cast Aluminum monocoque body shell, a panoramic glass sunroof, bi-LED headlamps with daytime running lights, a clamshell hood, a 27 percent larger 6-double vane chromed all metal grill, a carbon-fiber front splitter, revised skirts along the rocker panels, air deflectors ahead of the front and rear wheel openings, an air outlet cut into the rear quarter panels, an extended rear diffuser, and a longer rear spoiler. The DBX 707's exterior features details that we expect from Aston's GT cars and the fact that we're getting all this goodness on an SUV will be good for turning heads and slicing canyons. We've seen function meet form before but not like this.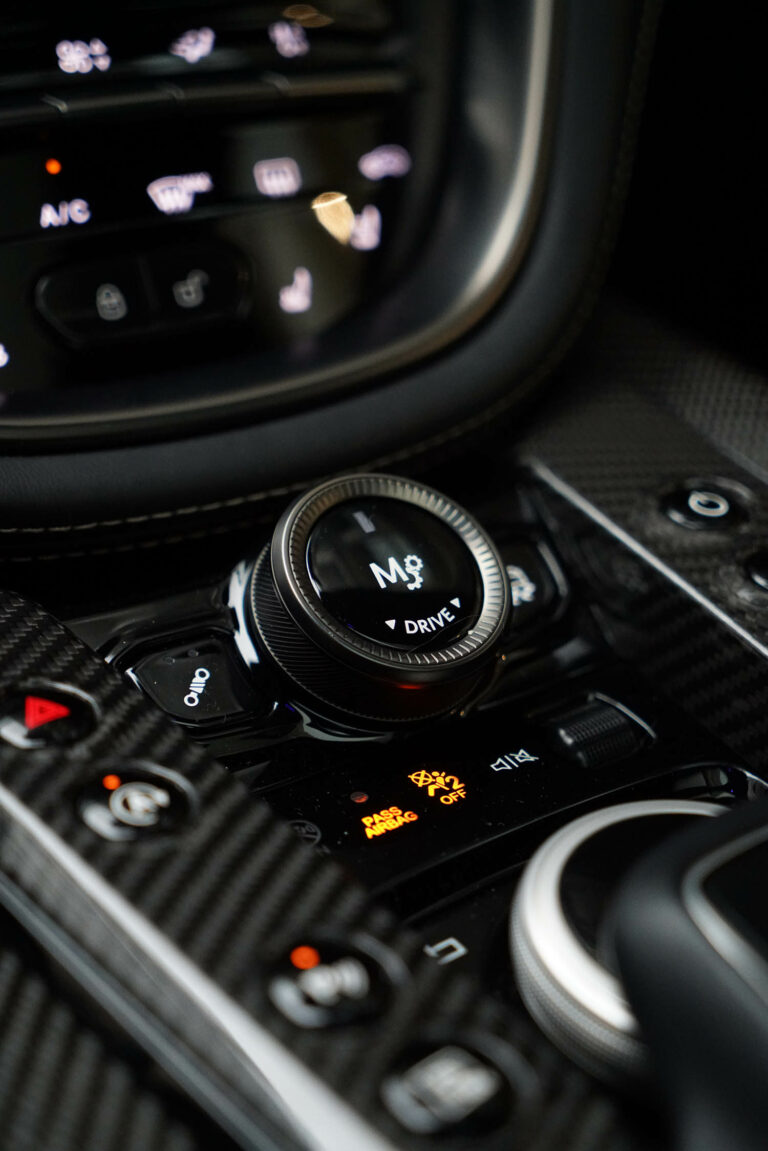 Step inside the DBX and the first thing you might notice is just how easy the ingress truly is. These steps into and out of the DBX is much different than the effort it takes to climb into a Bentayga, a Urus, or even a G63. But like those SUVs, there's a great balance between sport and luxury once you've settled in. Highlights in the 5-seat cabin include semi-aniline leather upholstery, sport quilting, seat perforations, extra thick carpets, a split-rim steering wheel and leather headlining, as well as soft-close doors. Optional Q Titanium leather and the Inspire Sport Duotone interior are also available. Bright chrome and carbon fiber are offered as an option if the standard Piano Black veneer isn't to your liking, carbon fiber or bronze metal mesh veneer are also available options. With space for passengers and cargo, it makes a versatile choice for daily driving and long trips.
The DBX 707's infotainment system is centered around a 10.3-inch display (with Aston's own graphics) operated via Mercedes's previous-generation rotary controller and touchpad. It features revised drive modes, ESP off, manual gearbox mode and suspension control, active exhaust control. It's not the latest infotainment display compared with contemporaries currently on the market, but it serves its purpose. Only Aston Martin has been able to make cars (and SUVs) that are so fun to drive that you automatically overlook the infotainment. 
Under the hood, the DBX 707 runs on a 4.0-liter twin turbo V-8 that produces 697 hp and can go from 0-60 mph in 3.1 seconds. It's the same engine found on the standard DBX but with several changes that include new turbochargers, redesigned induction and exhaust systems, and a reprogrammed engine control unit. It runs all the power through a nine-speed gearbox that features a wet clutch pack in place of a torque converter. Powertrain control is done through the rotary switch on the center console that gives access to a range of five reconfigured drive modes that includes Sport, Sport+, Terrain, GT, and Individual.
On the road, the 2023 Aston Martin DBX 707, with a top speed of 193 mph, zooms through a quarter-mile in 11.5 seconds at 119 mph. Its thrust acceleration is so forceful and pushes you into your seat. All that power is tamed by exclusive carbon-ceramic brakes, and 16.5" front and 15.4" rear rotors. The carbon-ceramic brakes can bring the DBX 707 to a full stop in 151 feet. Not new to ceramic brakes, there was some squealing accompanying light applications once the brakes warmed up. Like the standard model, the 707 sports 48-volt active anti-roll bars along with air springs, which makes cornering practically flat. The trade-off though is that the ride can be quite firm. If you're buying a 707, chances are you're okay with this. The DBX 707 has no problems with gripping the road and serves up a pretty good balance for a heavy SUV. Now, while the 707 has all-wheel drive, and performs remarkably well even on wet pavement, it is not specifically designed for off-roading and may have limitations in very challenging off-road conditions.
With a starting price of $236,000, the 2023 Aston Martin DBX 707 sits exactly where we'd expect it to be. If driving intensity is what you're looking for in your next SUV, then this is the most potent option available. See more of it in the gallery and reach out to your nearest Aston Martin showroom to inquire about availability.