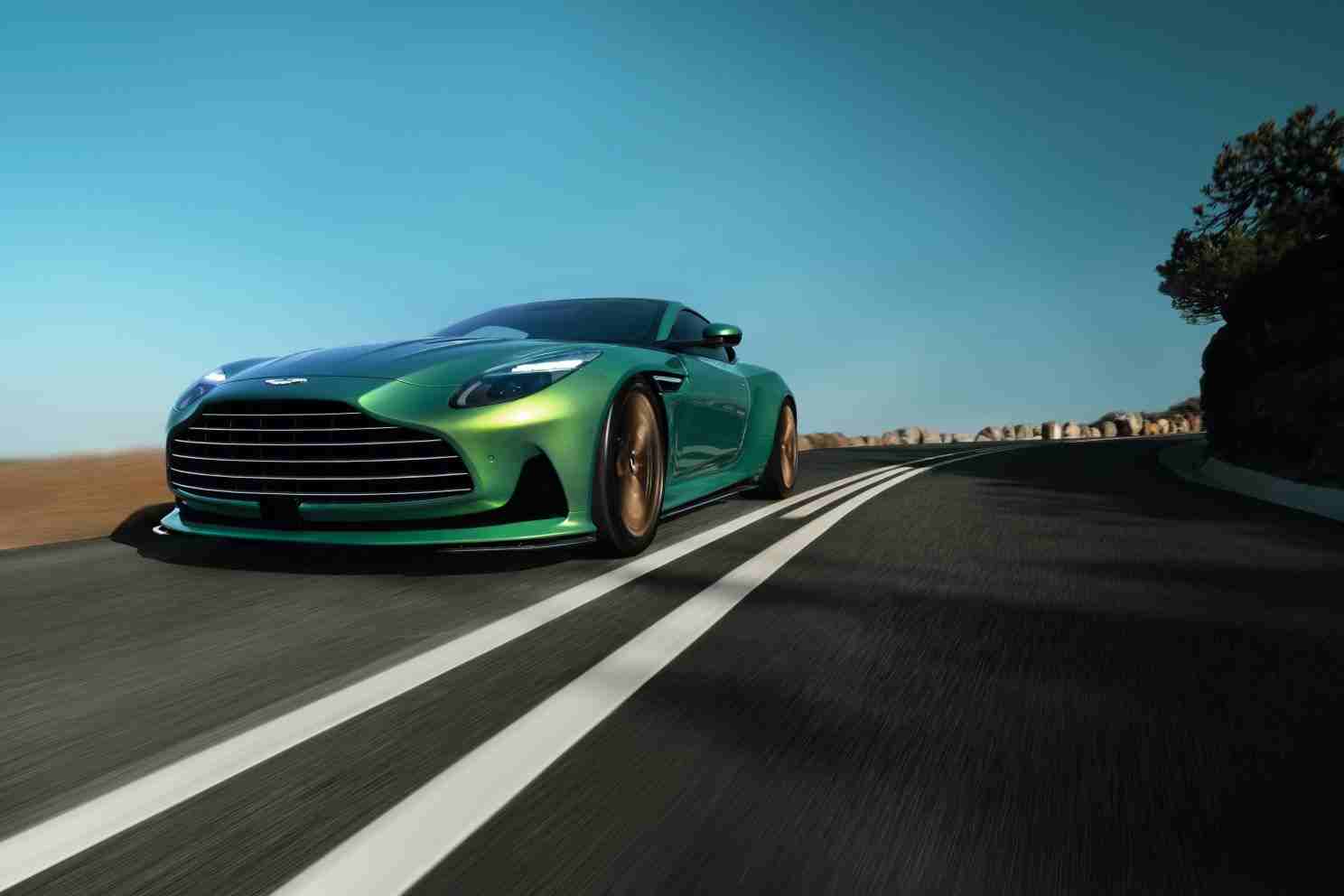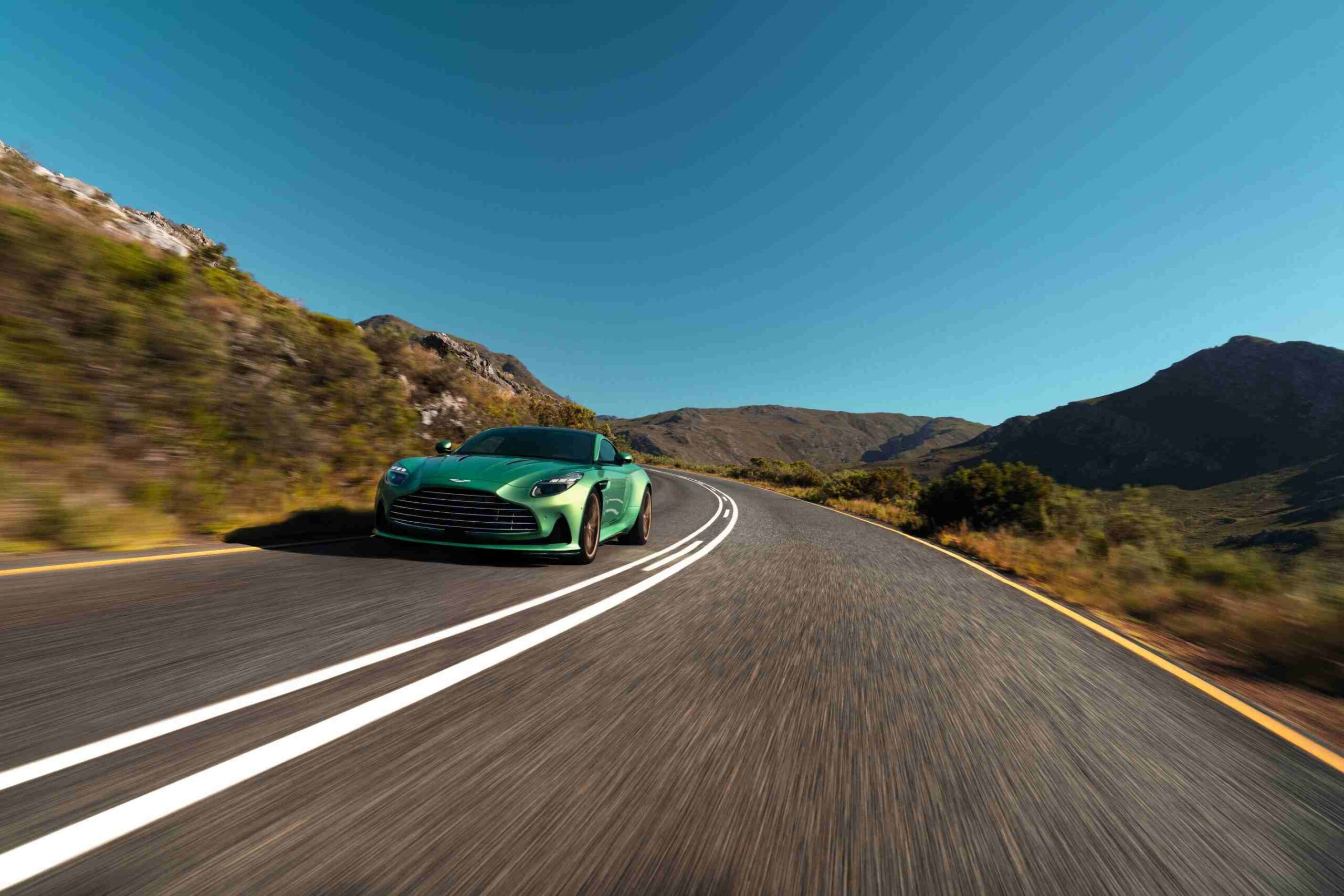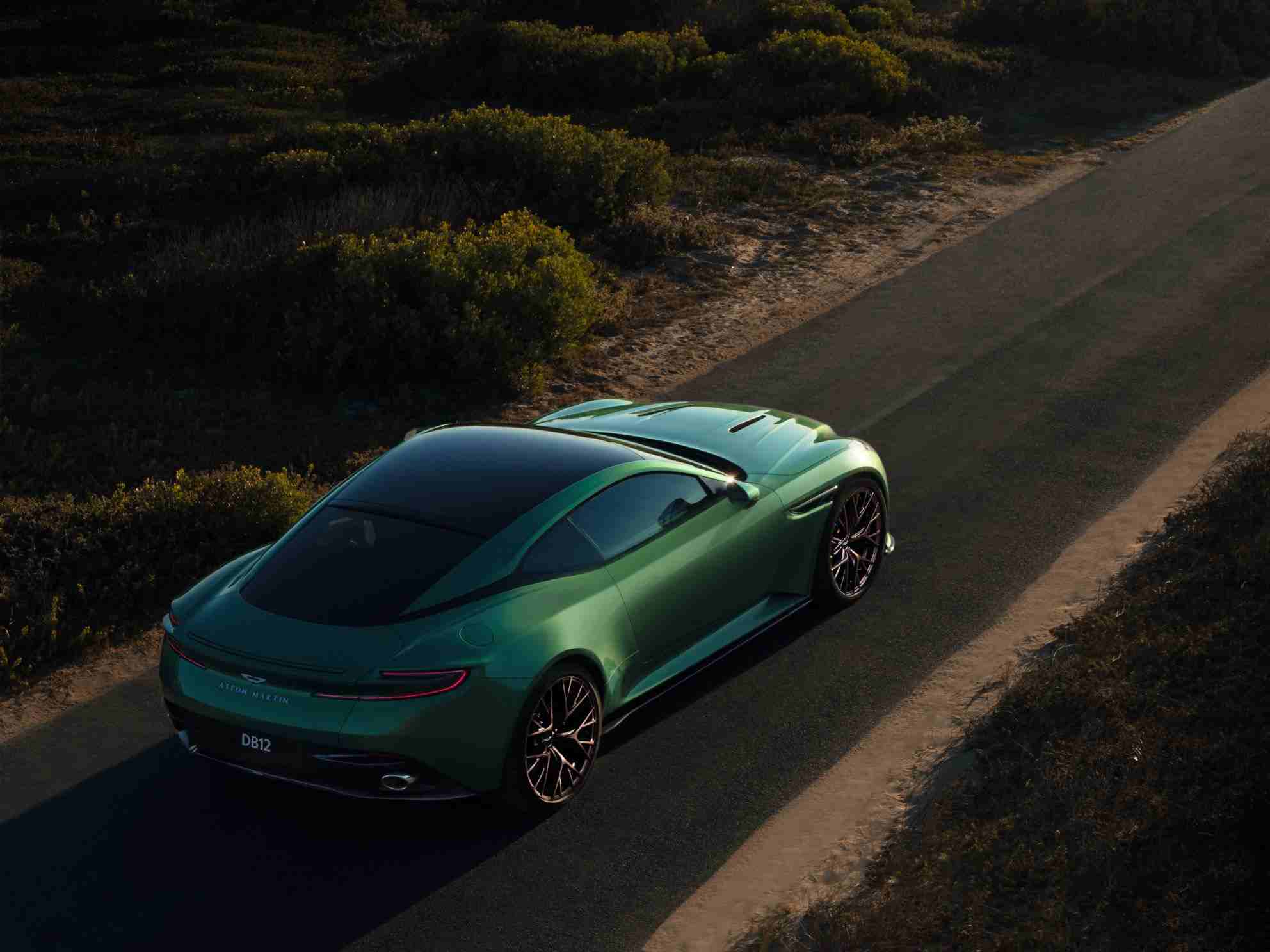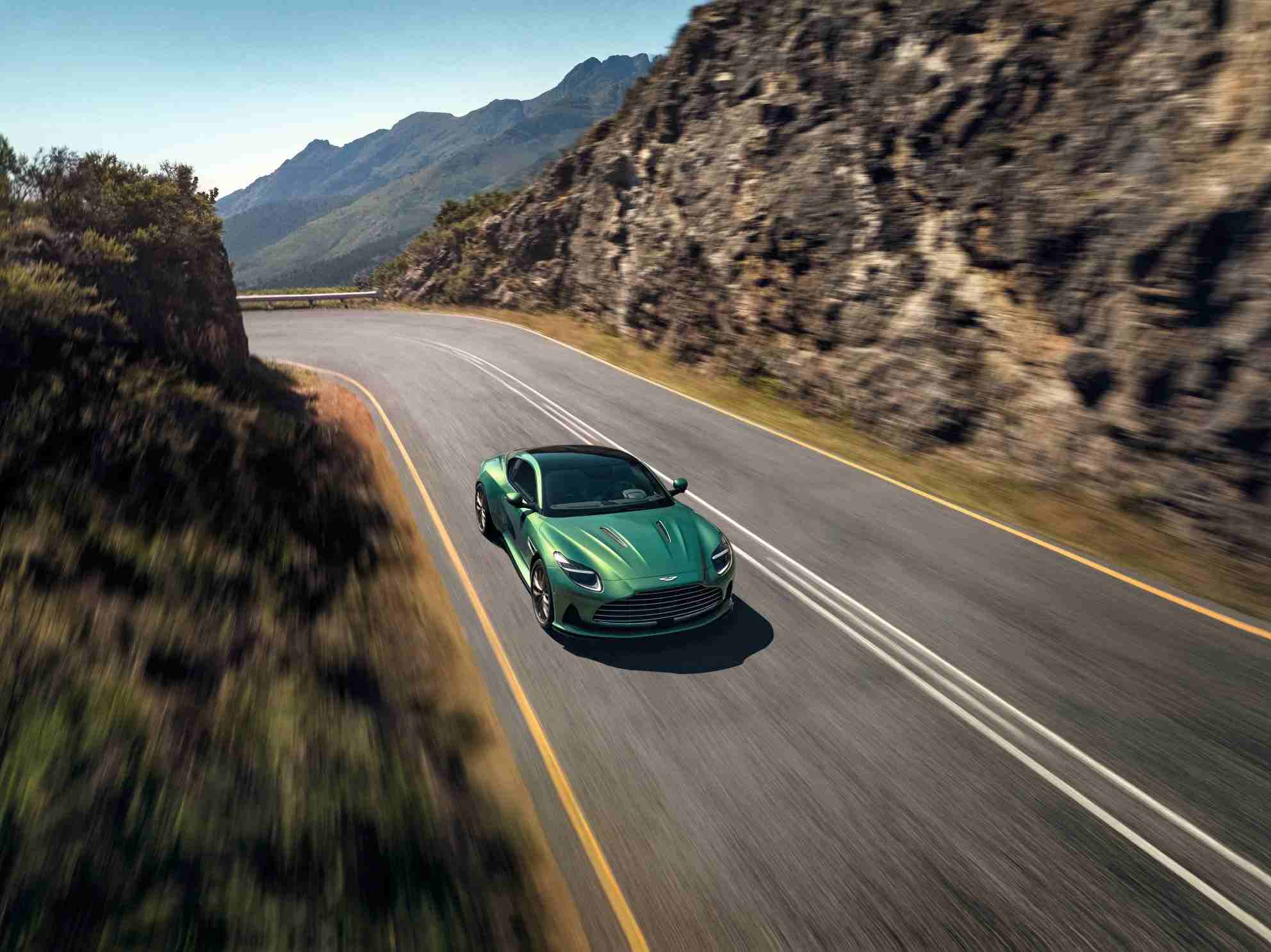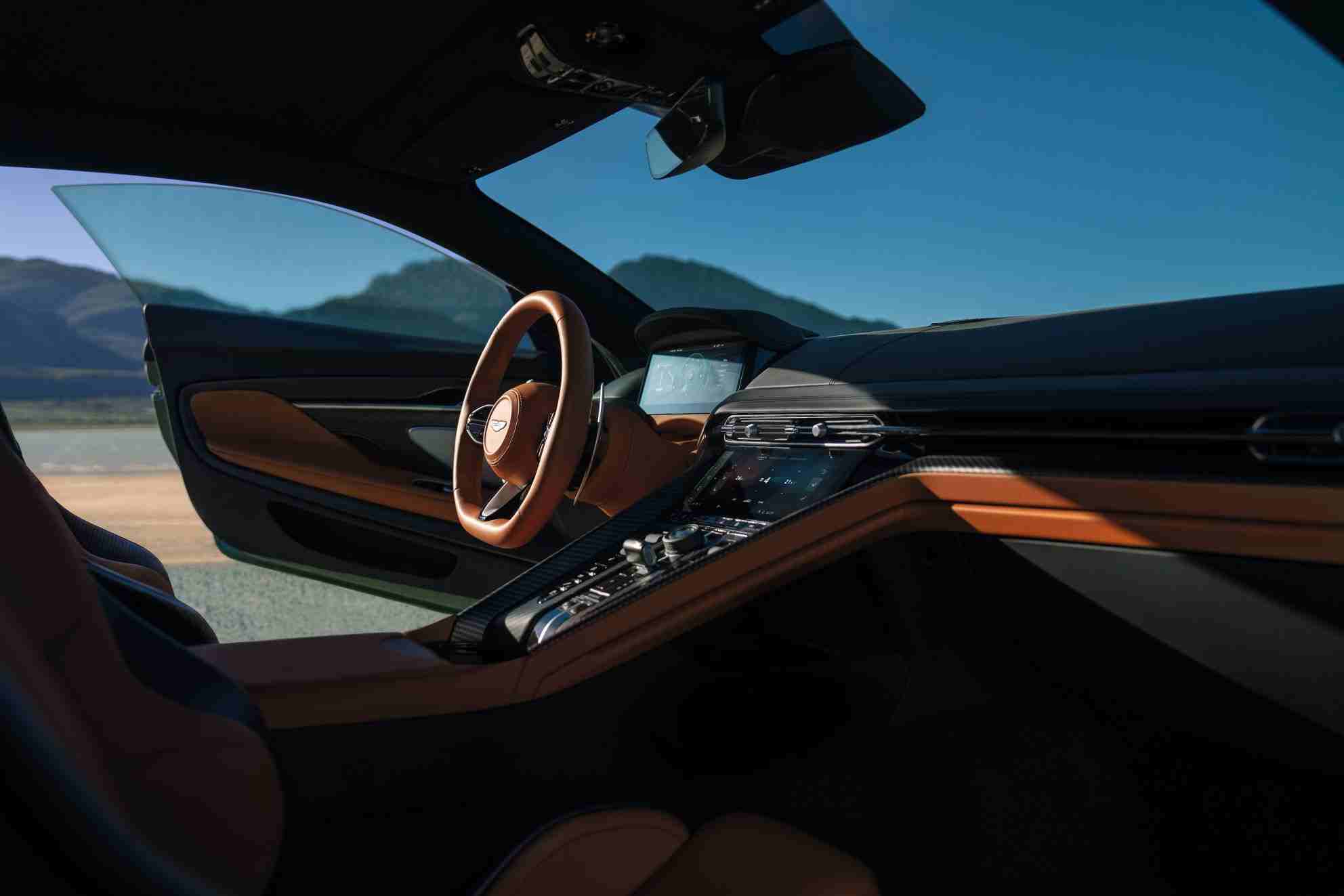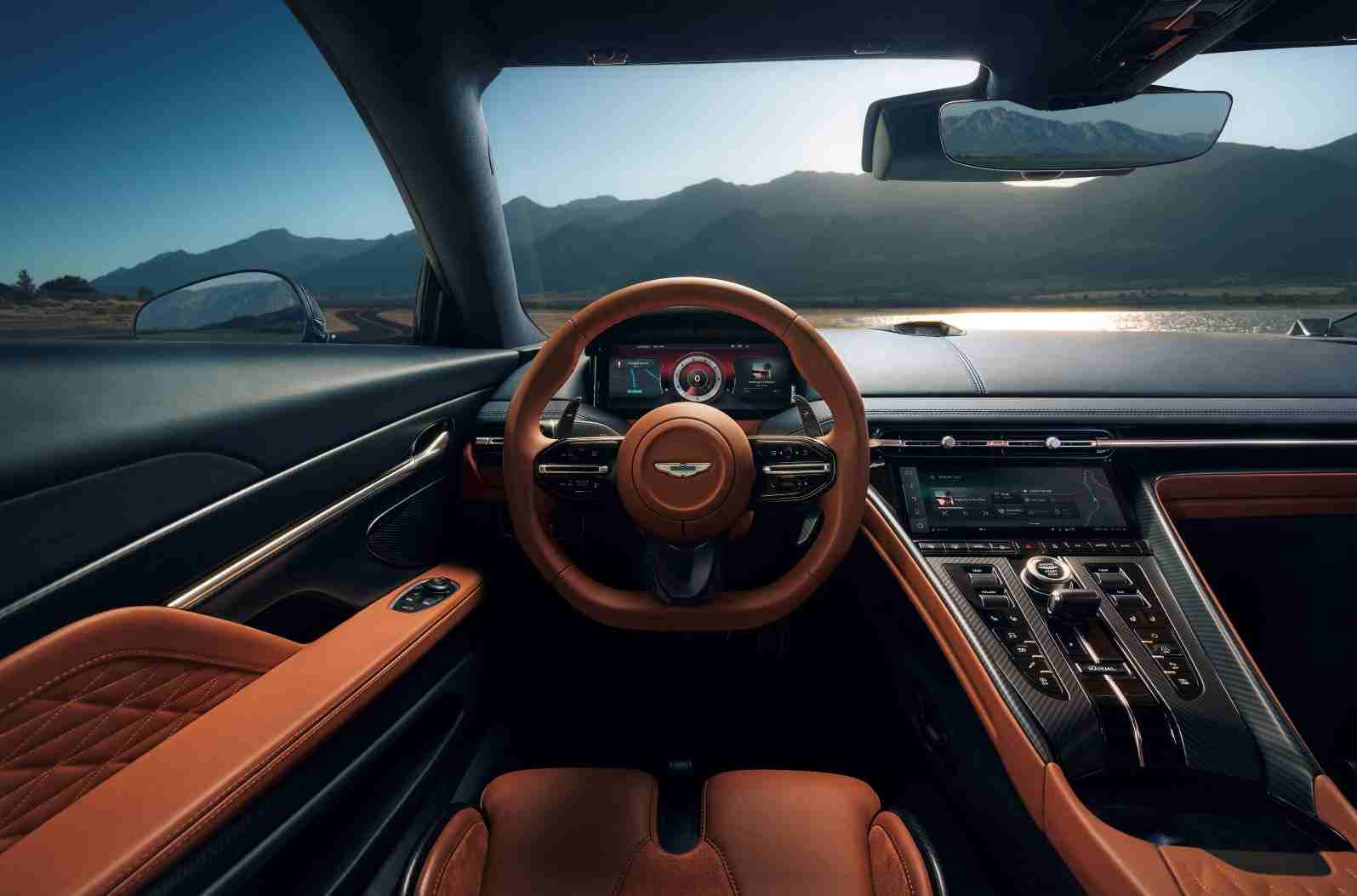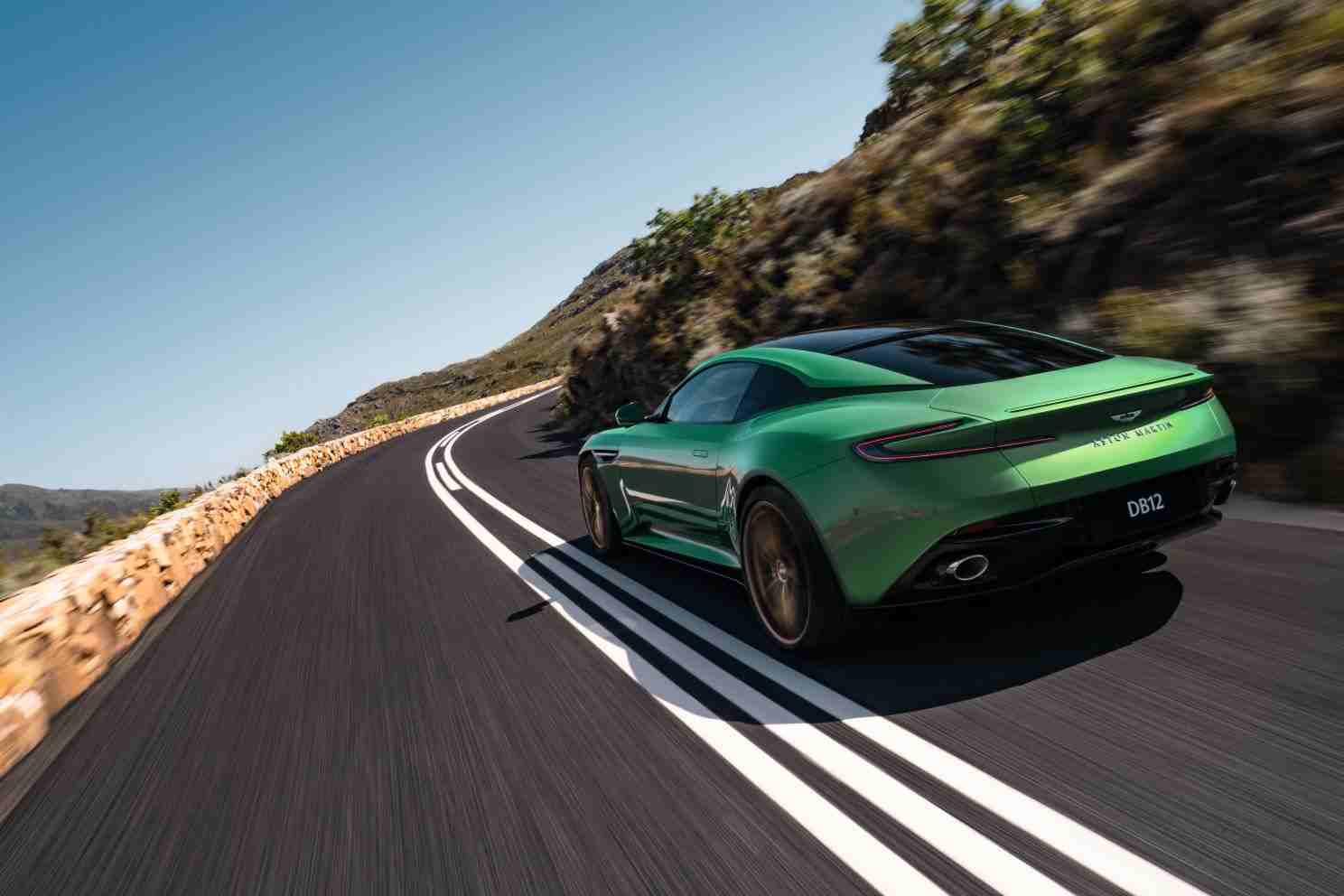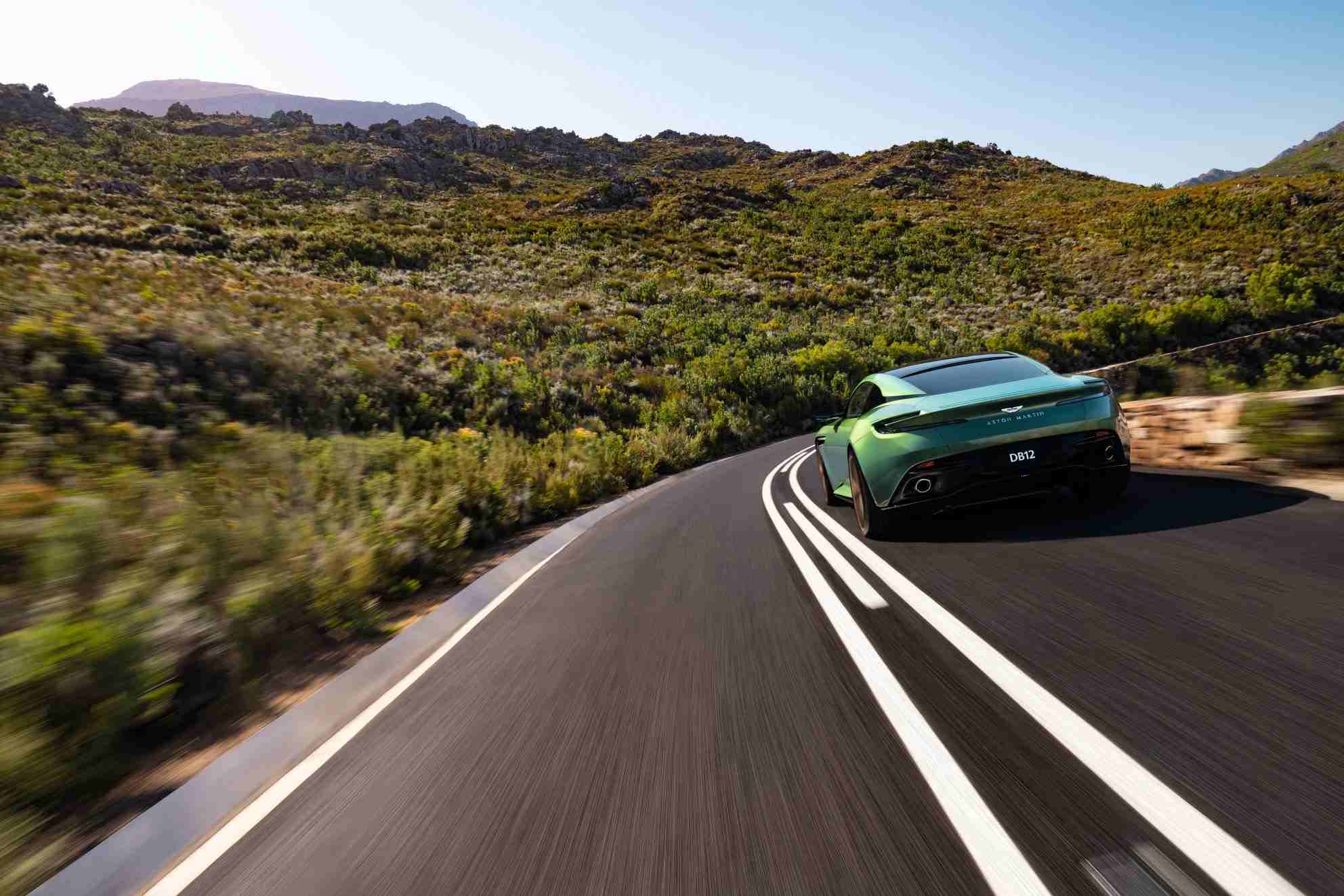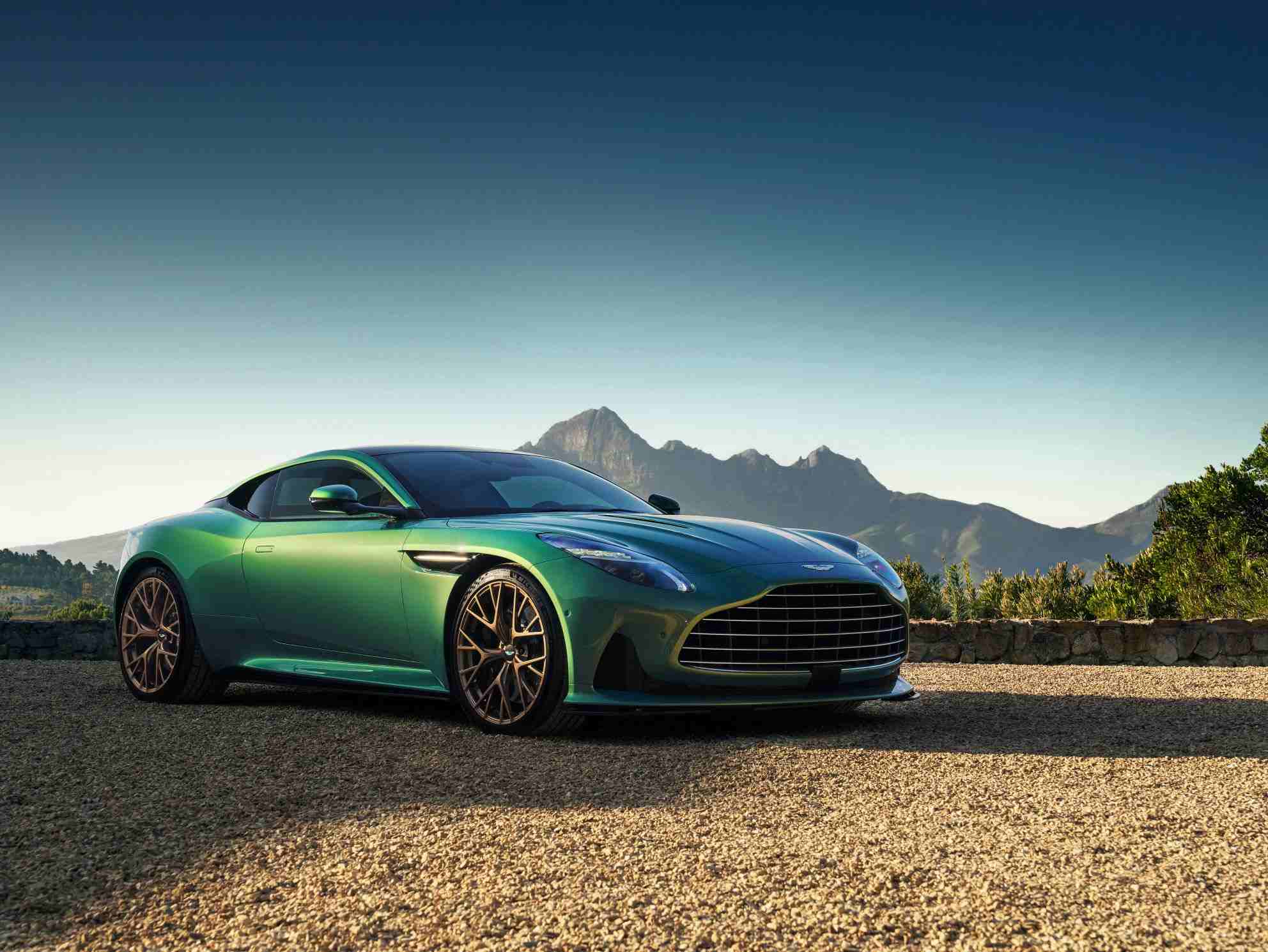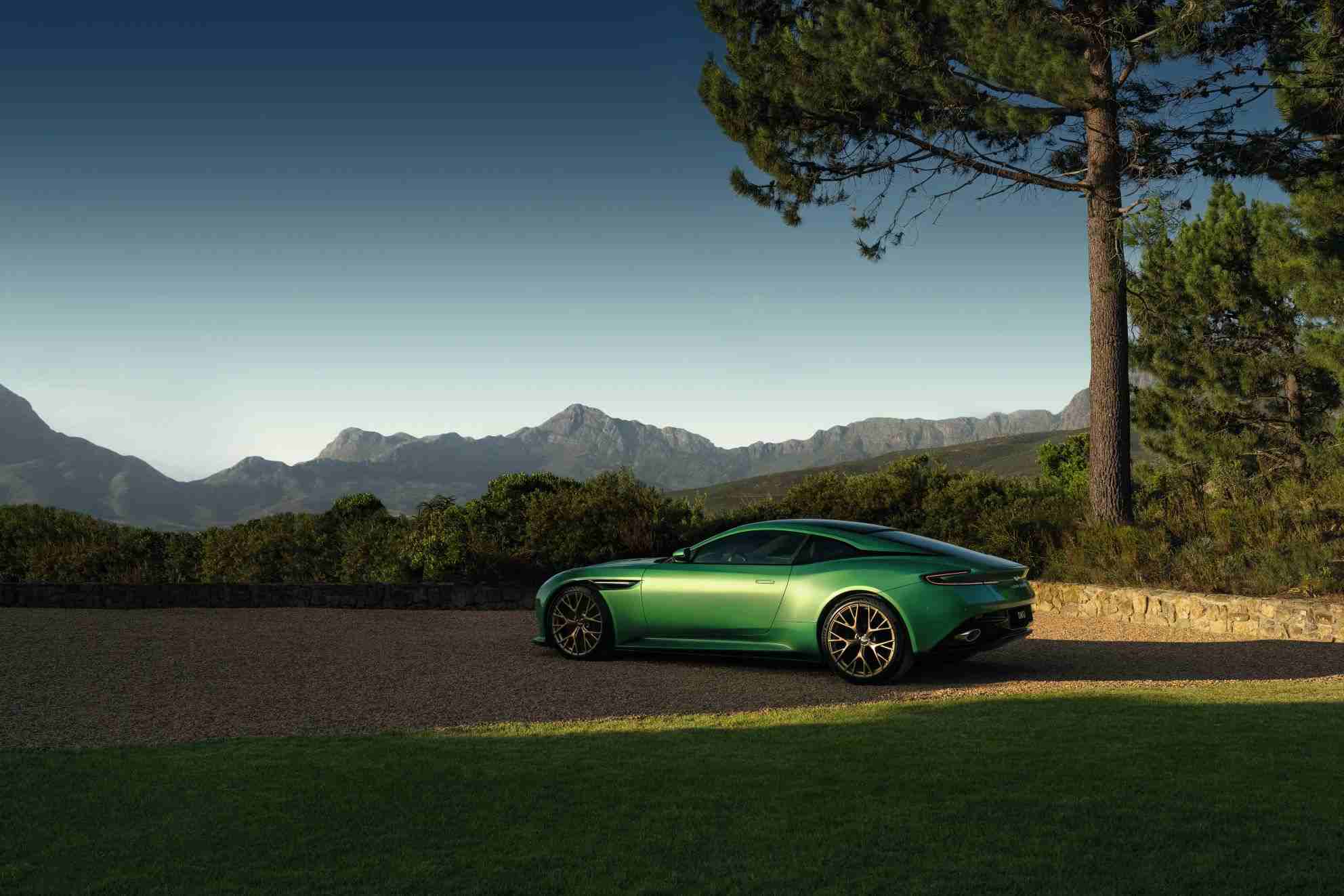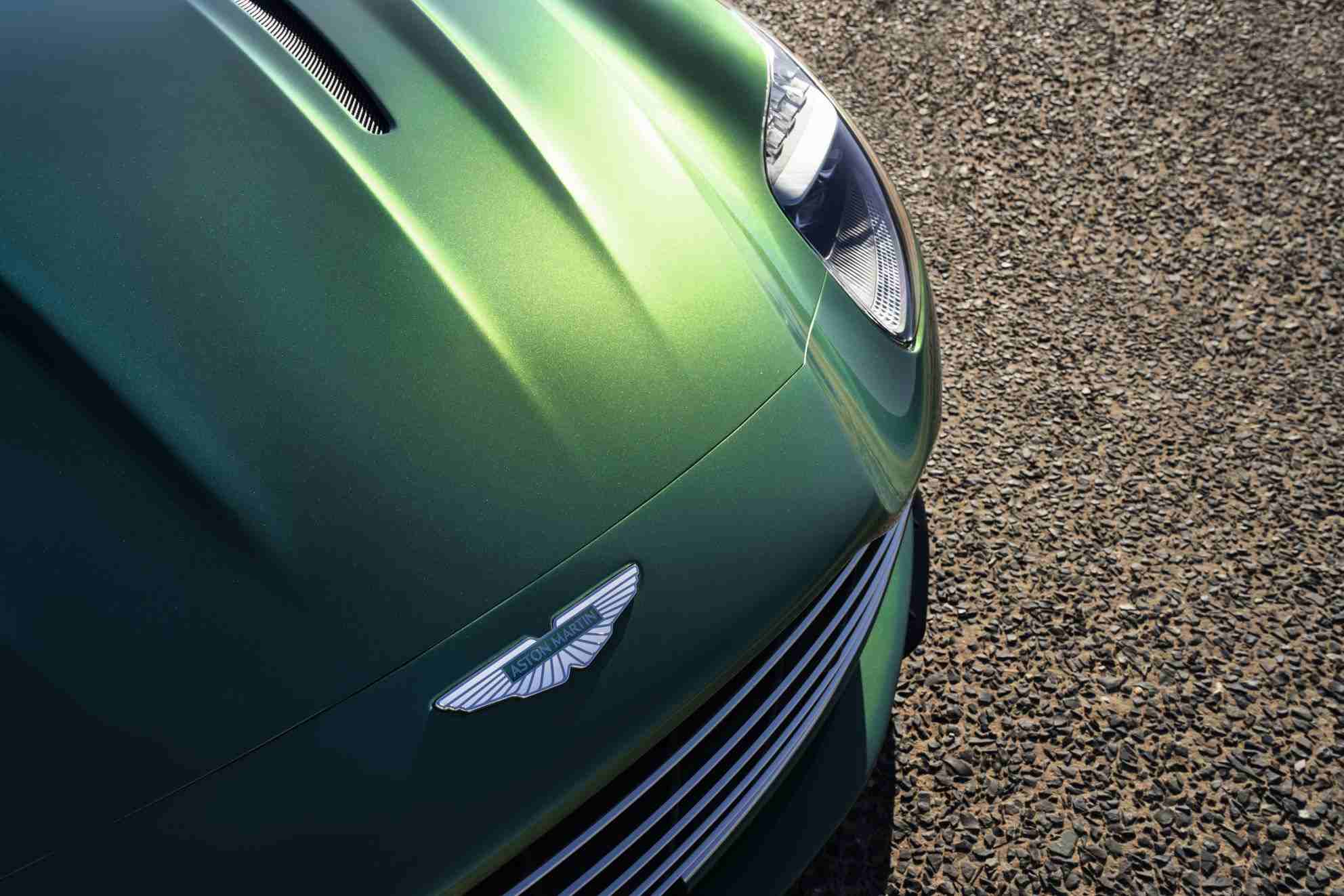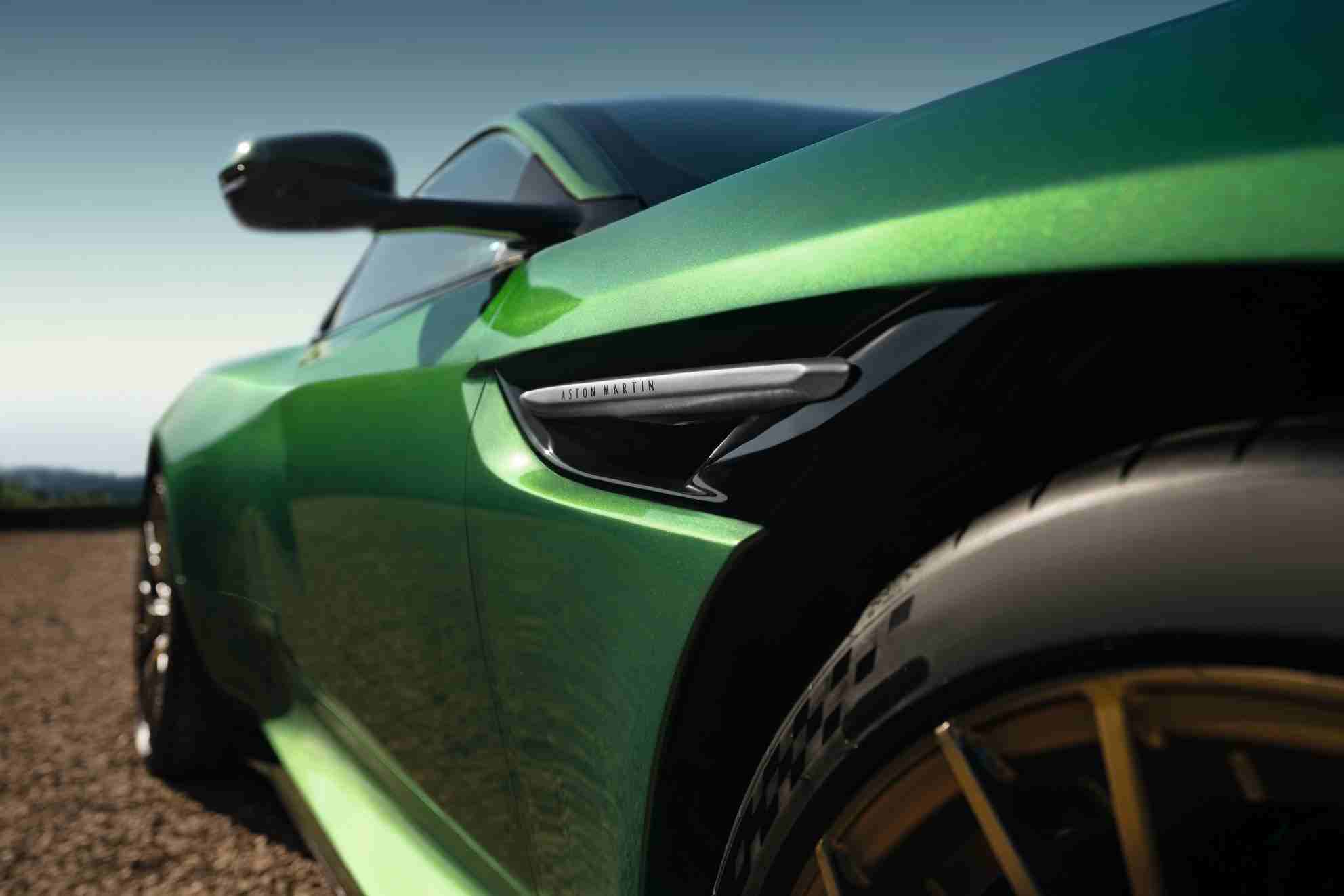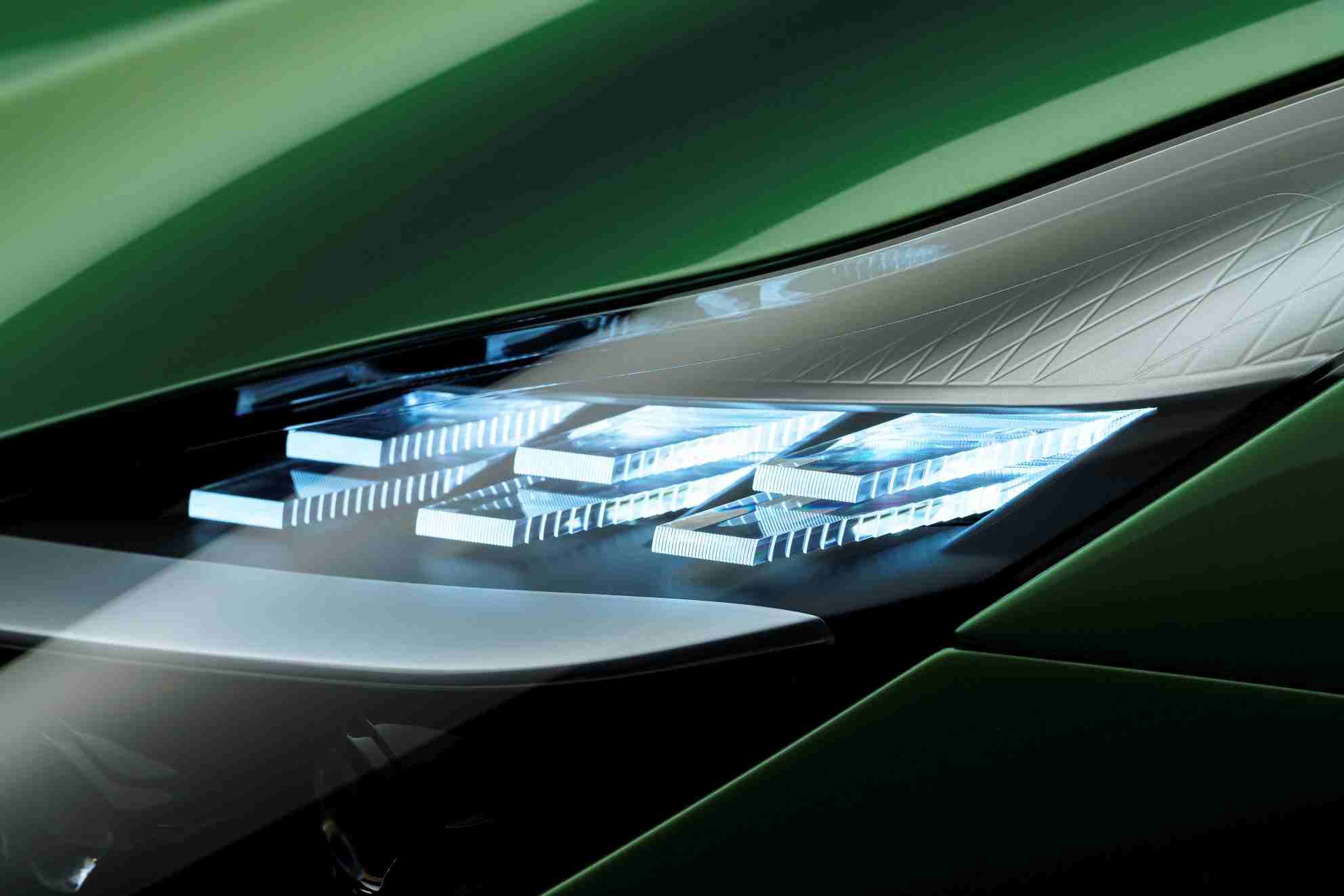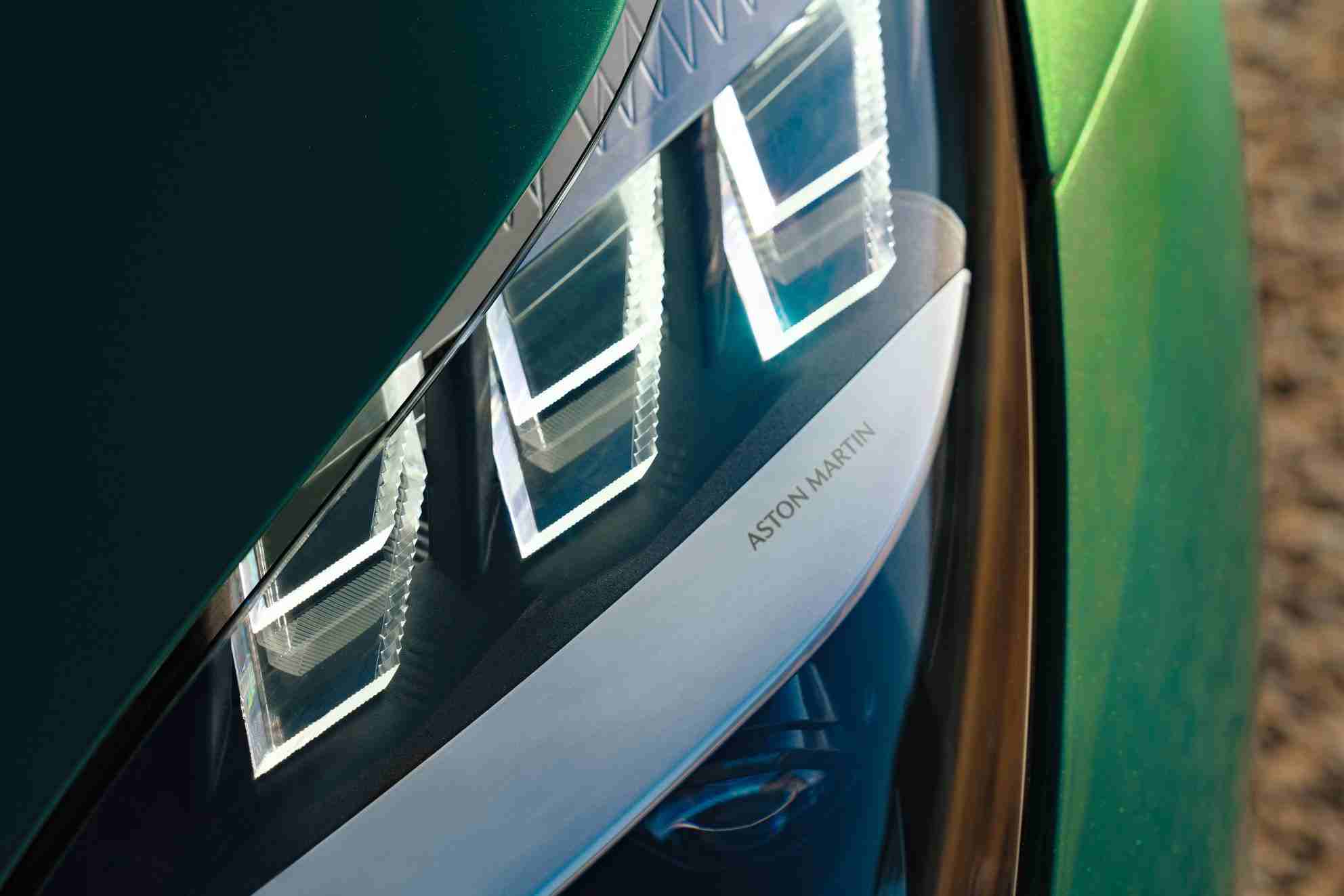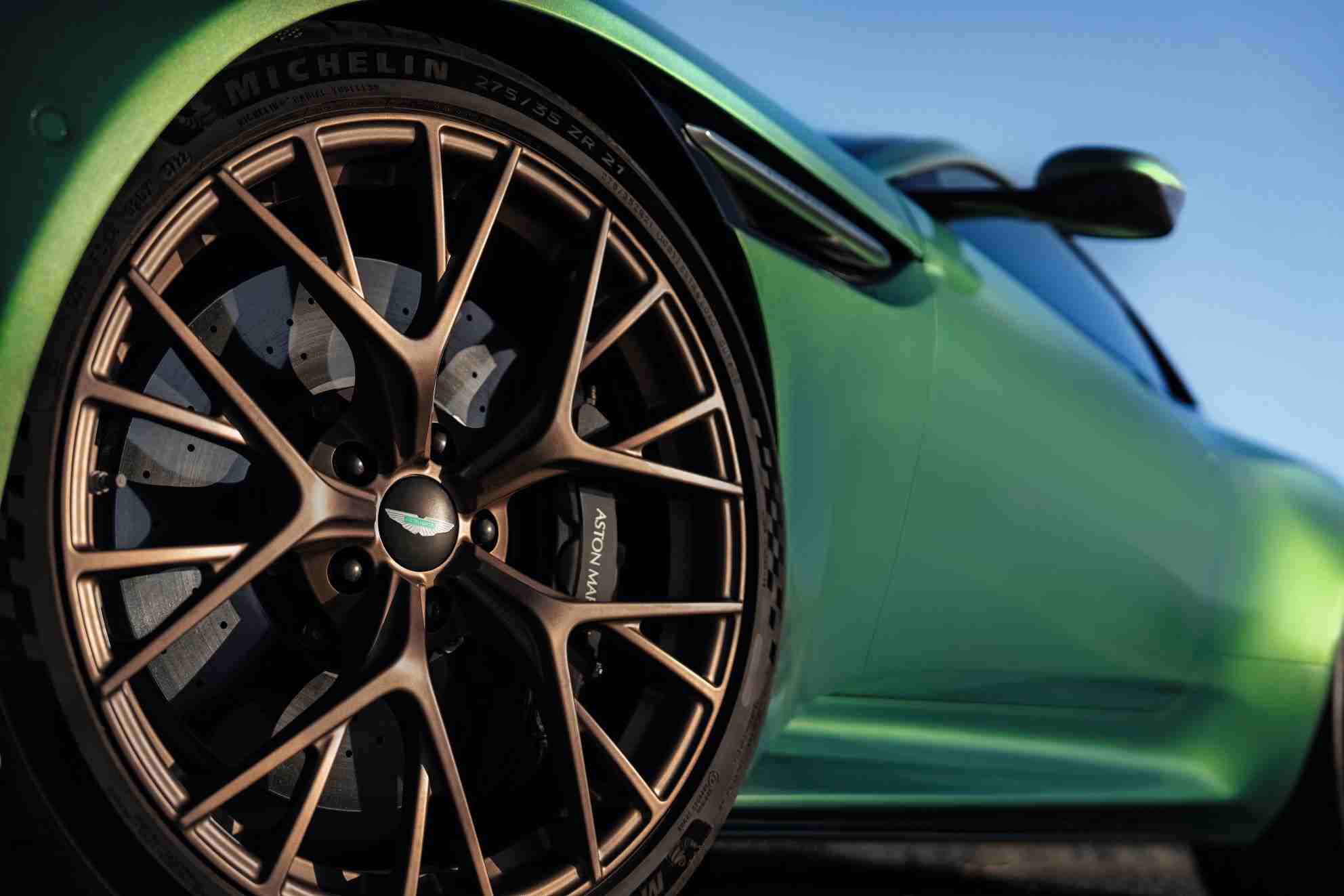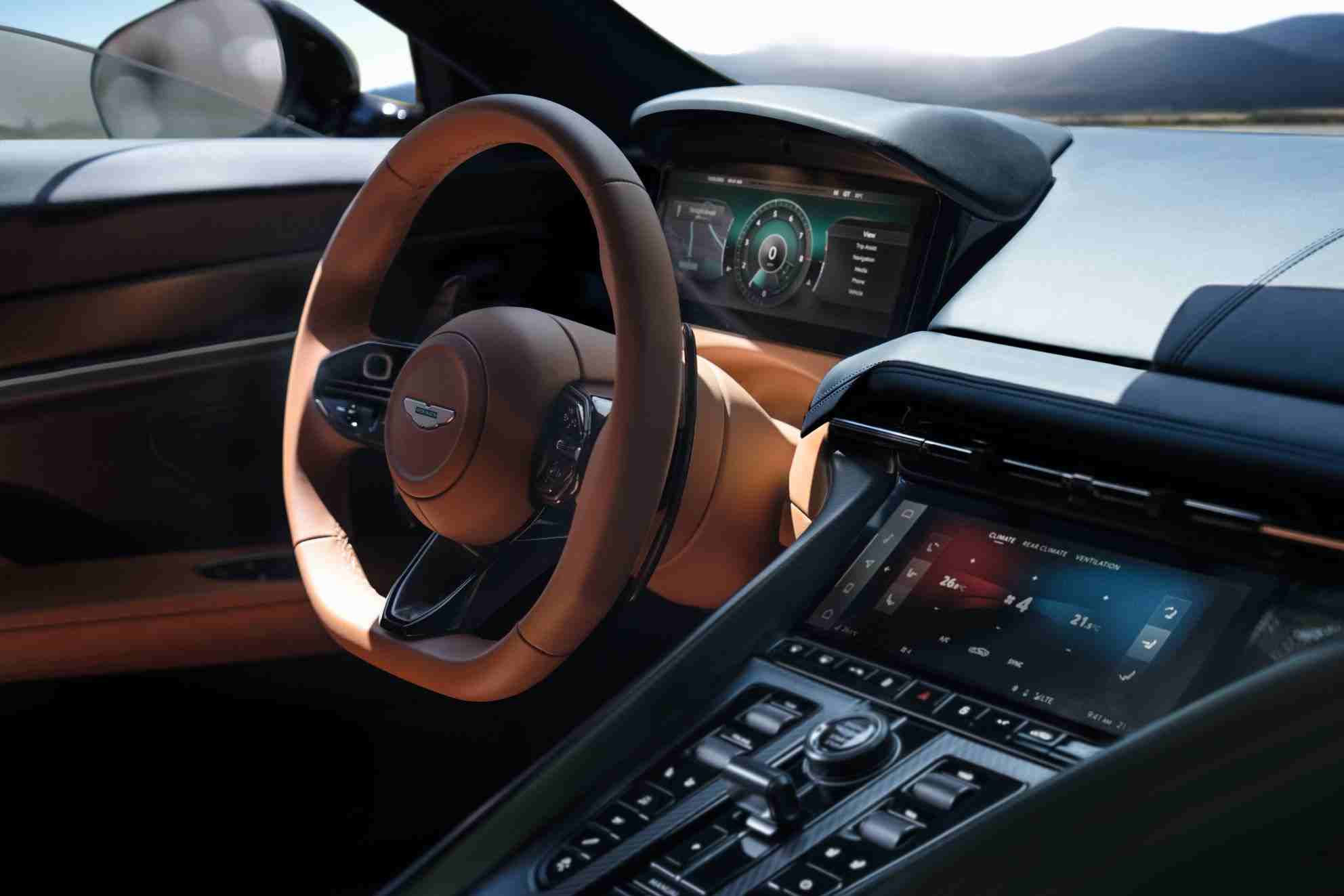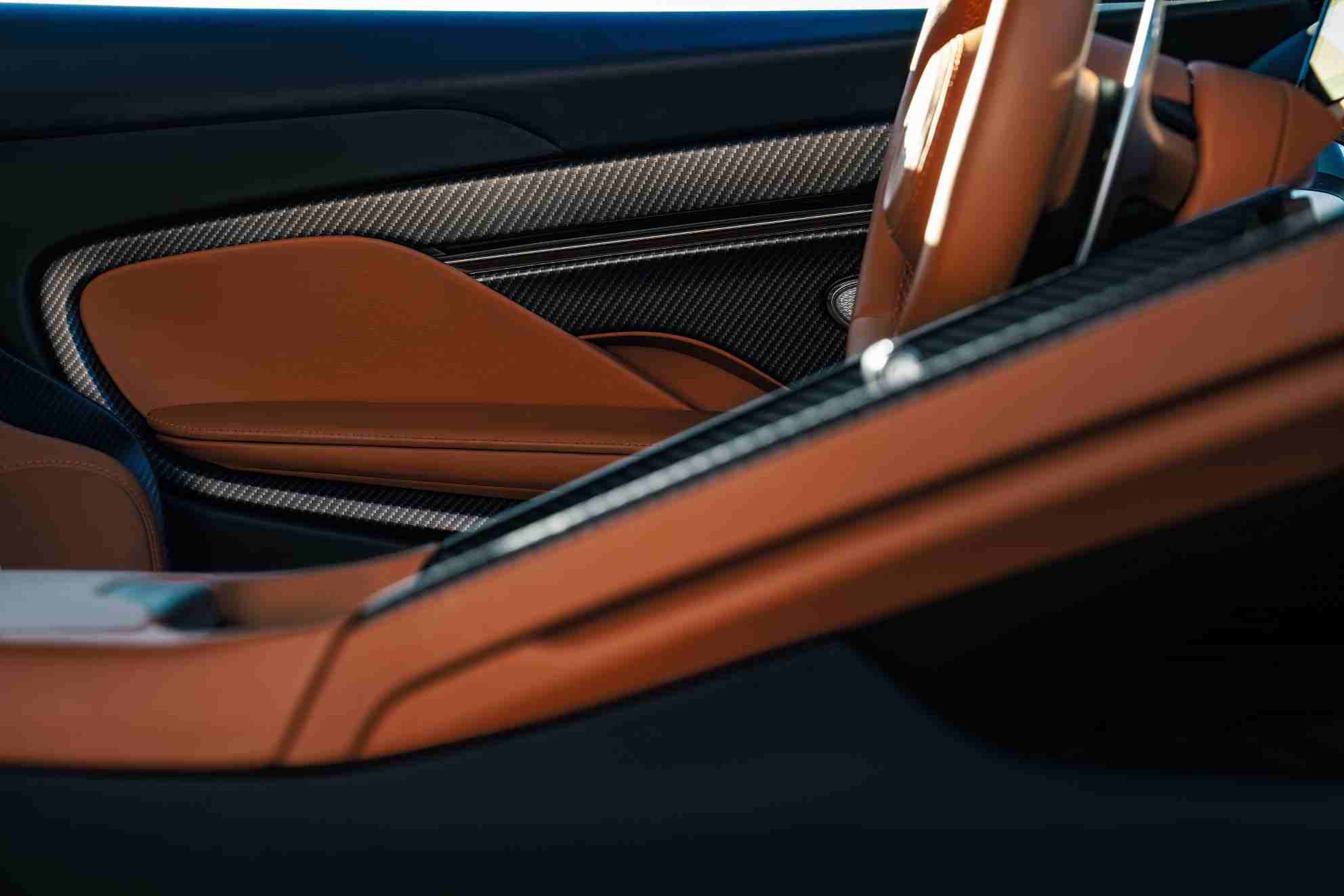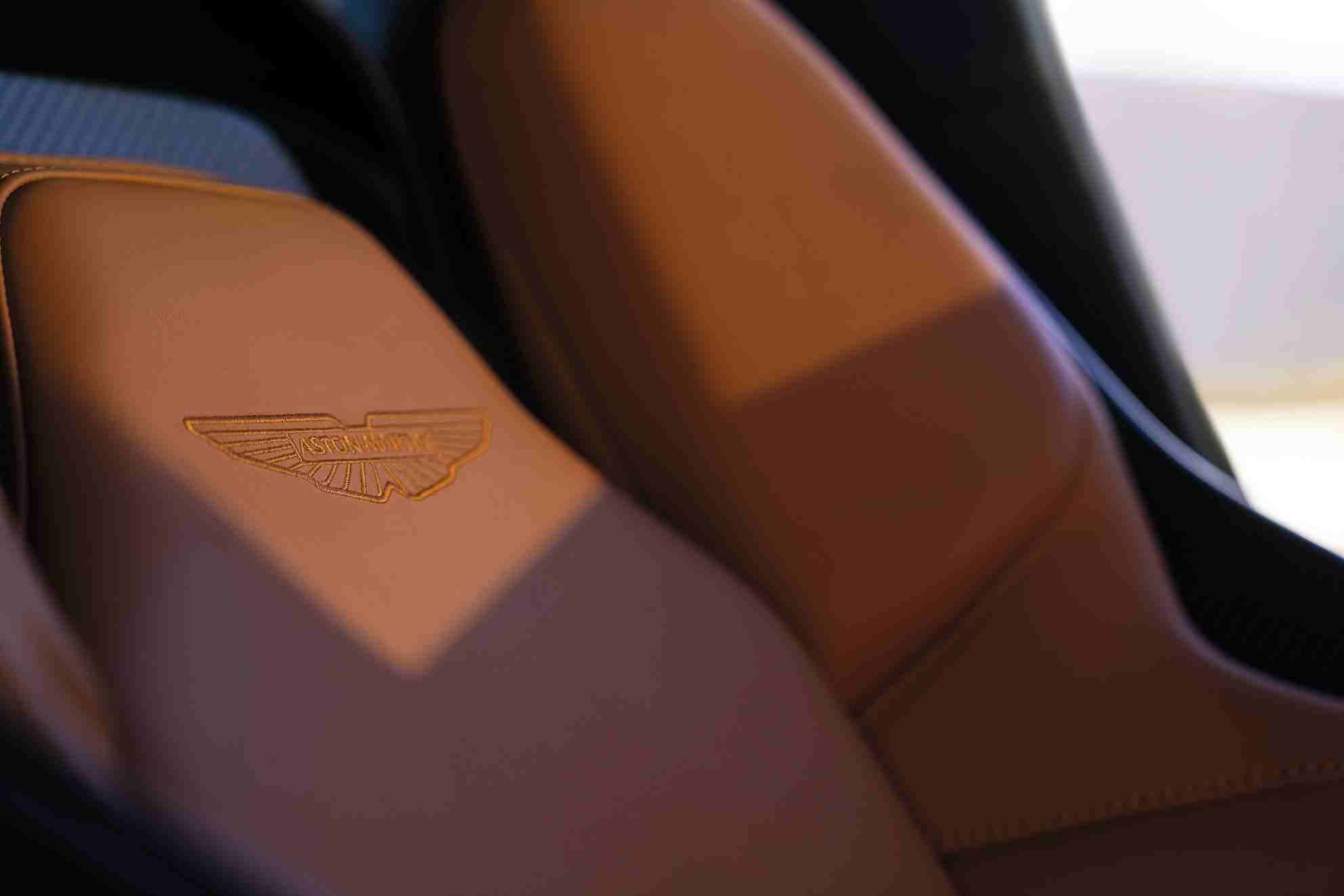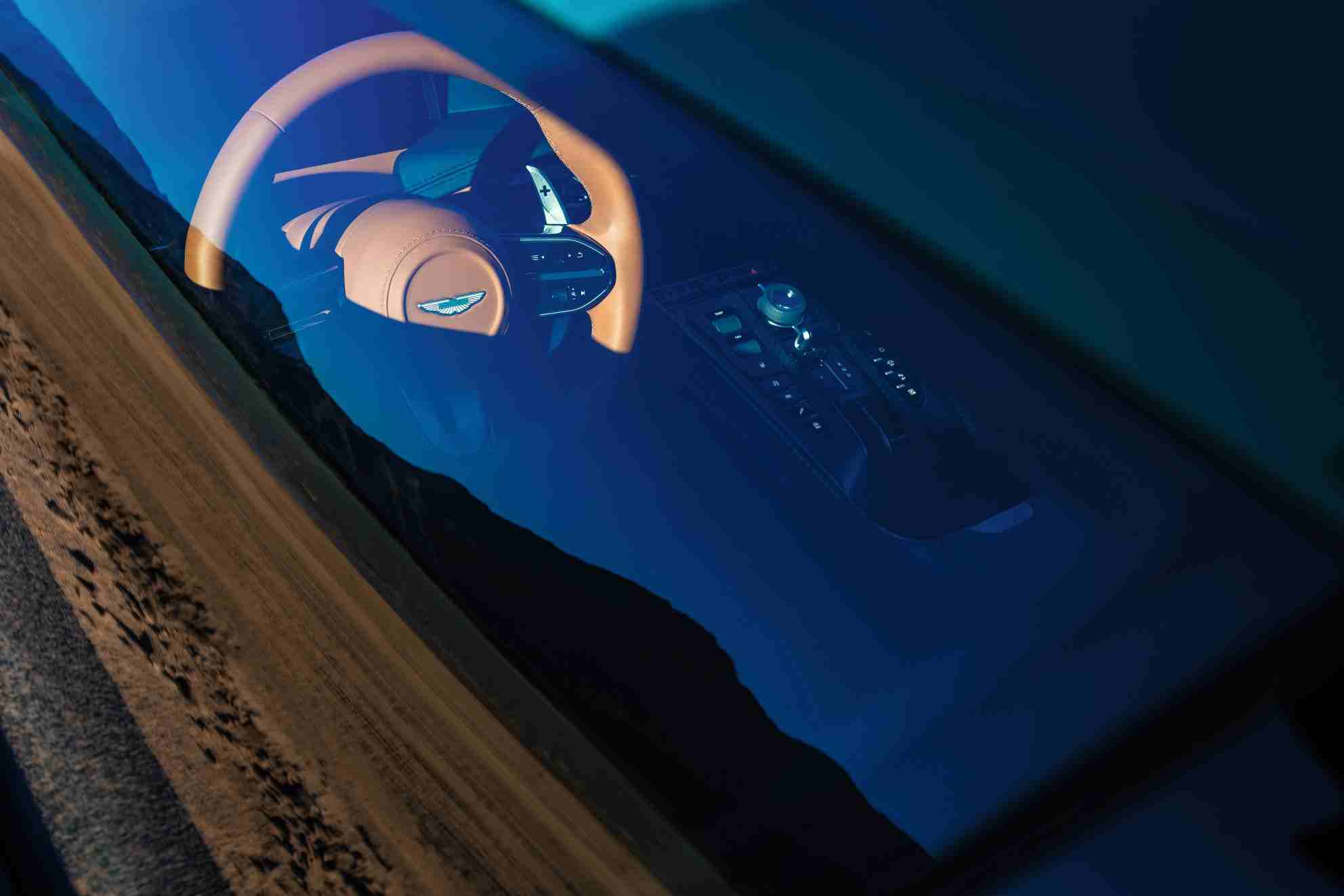 Aston Martin just revealed the all-new 2024 Aston Martin DB12. Opting to call it a super tourer rather than a grand tourer, isn't just lip service. From the new silhouette, aggressive grille, driver connection, technical specs, and interior forms, the DB11's successor is definitely more than just grand.
The DB12's low and wide profile has that familiar Aston Martin look but closer inspection shows it's anything but. The car gets 0.2" wider front and 0.9" wider rear tracks on standard 21-inch forged alloy wheels, 275/35R-21 front and 315/30R-21 rear Michelin Pilot Sport S 5 summer tires, the latest version of the Aston Martin wings badge above a larger grille up front, reshaped splitter and flanked by new swept-back LED headlights with a distinctive new Daytime Running Lamp (DRL) signature. The two-door DB12 has smaller frameless side mirrors, and flush presenting door handles that lead into the ultra-luxury cabin.
Inside, the 2024 Aston Martin DB12 gets a large driver-centric center console, Alcantara leather upholstery, a cleaner dashboard layout, wide customization options through Aston's Q program, and an all-new infotainment system designed and developed in-house by Aston Martin.
The infotainment system features a 10.3-inch touchscreen, wireless Apple CarPlay and Android Auto support, a new onboard navigation system with online connectivity and 3D mapping, a new smartphone app, and over-the-air updates.
Under the hood, the DB12 gets an even more powerful engine than the DB11 V12 in the form of an optimized twin-turbo 4.0-liter V8 hand-built unit sourced from Mercedes-AMG. It gets larger turbos, revised compression ratios, and a completely overhauled cooling system. The engine rockets to the tune of 671 hp at 6,000 rpm and 590 lb-ft of torque, allowing the coupe to go from 0-60 mph in 3.5 seconds, with a top speed of 202 mph. To make use of that potential, the DB12 has three driving modes: GT, Sport, and Sport+.
All that engine power requires a next-generation suspension and braking system that features adaptive dampers and stiffer anti-roll bars, an electronic rear differential that the car manufacturer claims can go from fully open to fully locked near instantaneously, cast-iron 15.7" front and 14.2" rear discs, with an option to go for the carbon-ceramic set.
Deliveries of the 2024 Aston Martin DB12 will begin in the third quarter of this year. Pricing details are expected closer to the on-sale date, though the coupe body style is expected to start at $245,000.