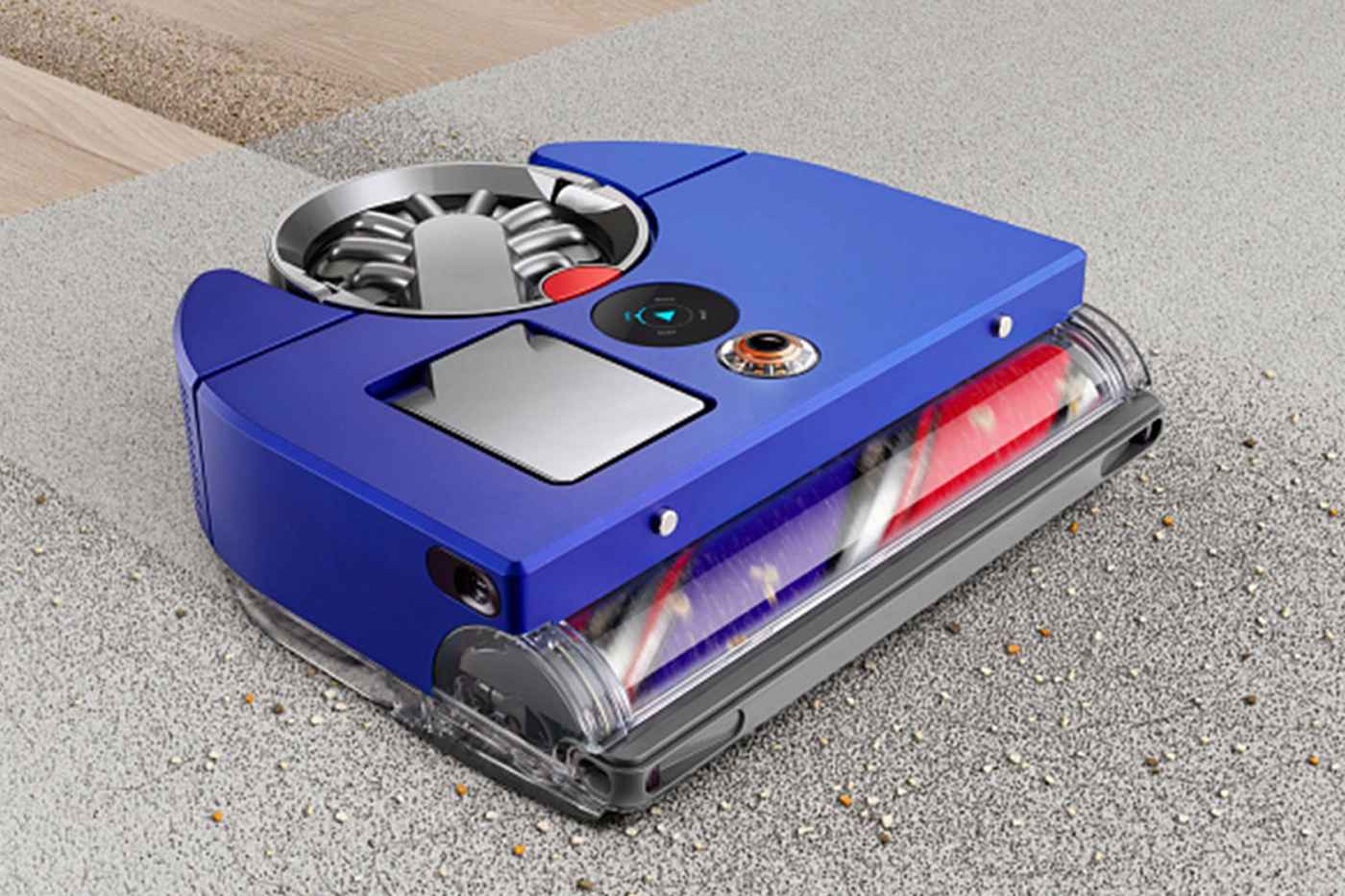 Dyson just released the Dyson 360 Vis Nav, the latest in the Singapore tech manufacturer's line of autonomous vacuum cleaners. It comes with improved and new features in a smaller form that puts it on the cusp of being called the world's most powerful vacuum to date.
The Dyson 360 Vis Nav features a wide diameter full-width brush bar engineered to reduce tangling, low-profile construction, edge-detect sensors, a 360° 26-sensor visual navigation system, a piezo sensor dust monitors levels that automatically increases suction power as needed in Auto mode, one-touch ejection mechanism, smart home integration, and a 0.1 micron fully-sealed, five-stage HEPA filtration system. The new robot vacuum has four modes available including Quiet, Quick, Boost, and Auto, has a run time of up to 50 minutes in unobstructed Quiet mode, and a charge time of 2.5 hours.
At the heart of the Dyson 360 Vis Nav is the brand's Hyperdymium™ motor that spins at up to 110,000rpm that's touted to deliver the most powerful suction of any robot vacuum to date.The Dyson 360 Vis Nav ships with a charging cable and a wall dock and is now available from the Dyson webstore and at select retailers for $2,399 SRP.