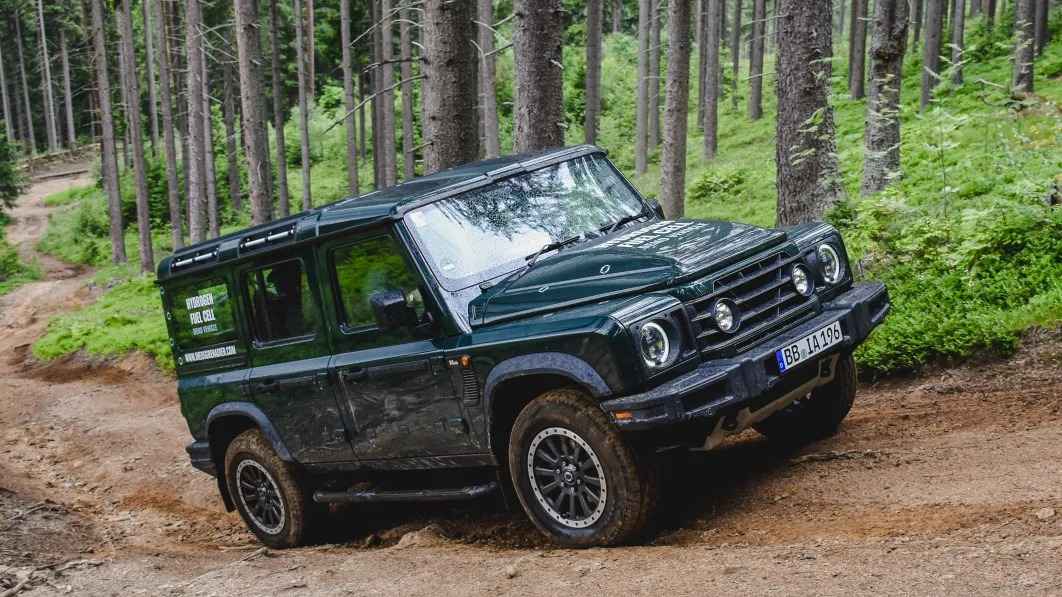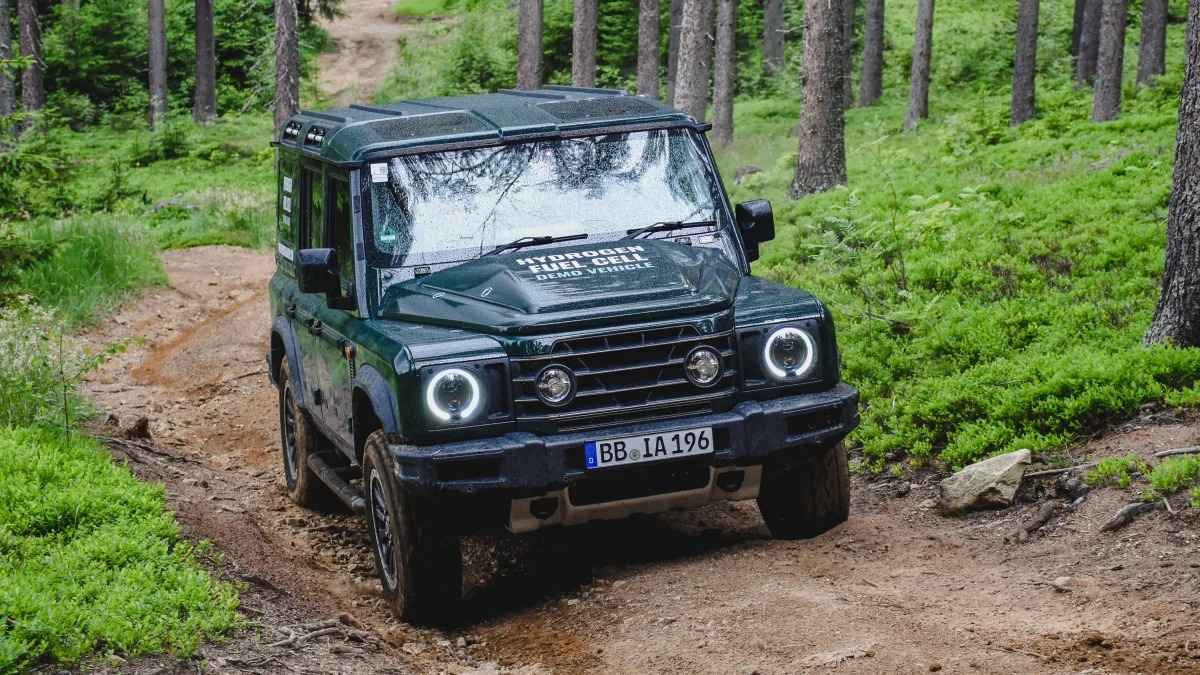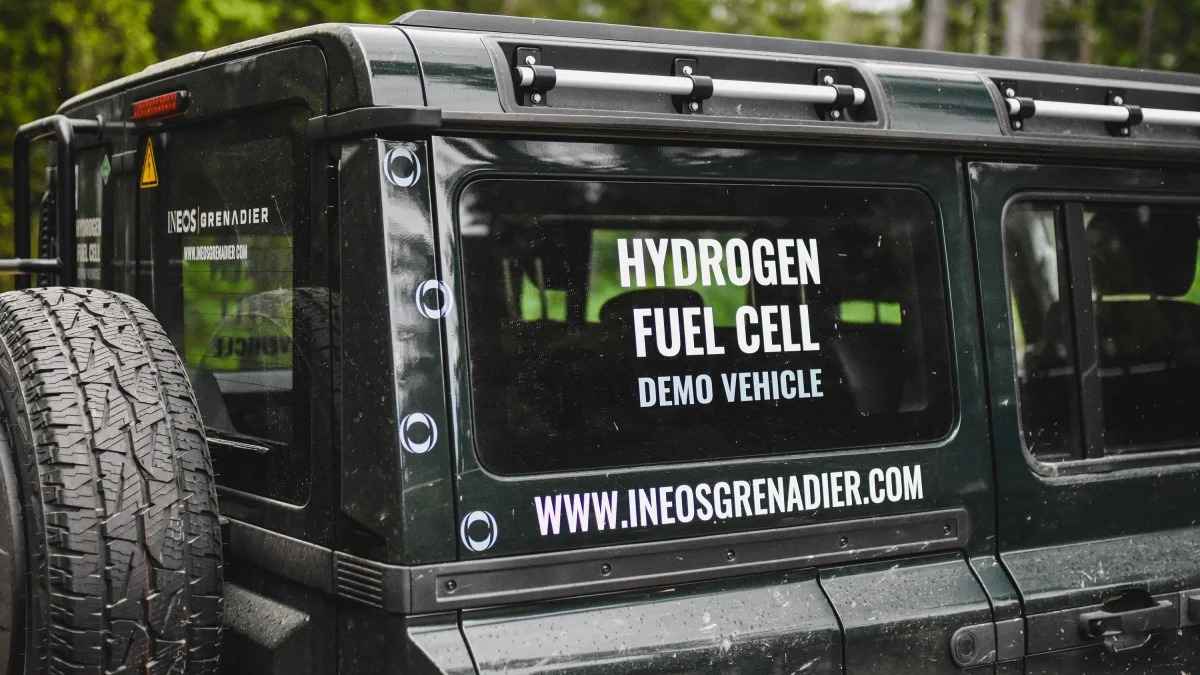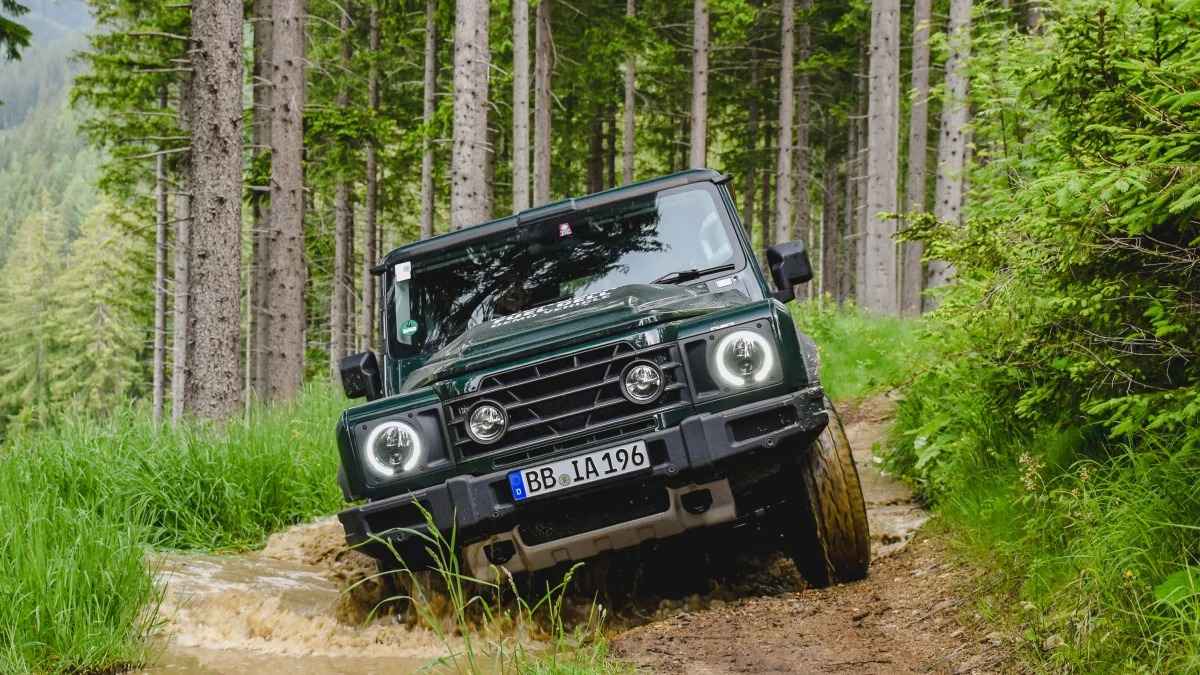 INEOS Automotive Ltd, the London-based automotive division of British multinational chemicals company INEOS Group, presents the INEOS Grenadier FCEV at the Goodwood Festival of Speed. The test SUV gets a new BMW hydrogen fuel cell powertrain in place of the turbocharged BMW 3.0-cylinder inline-six it normally has.
The Sela Green INEOS Grenadier FCEV test vehicle is identical in all respects to the current ICE-powered Grenadier SUV, with the exception of the bulge on the hood which houses the Toyota-sourced fuel cell stack. The bulge will not be present in the production model, according to INEOS.
The powertrain, if the BMW iX5 is to go by, features two 700 bar hydrogen tanks that hold about 13 gallons on total, the fuel cell stack, and a 2-kilowatt-hour lithium-ion battery powering two rear axle electric drive units.
Further information is limited at the moment, including the exact powertrain specifications, but then again, the INEOS Grenadier FCEV isn't due for production until at least 2027. Meanwhile, the Grenadier ICE version is expected to arrive in the first quarter of 2024, with prices starting at $71,500.