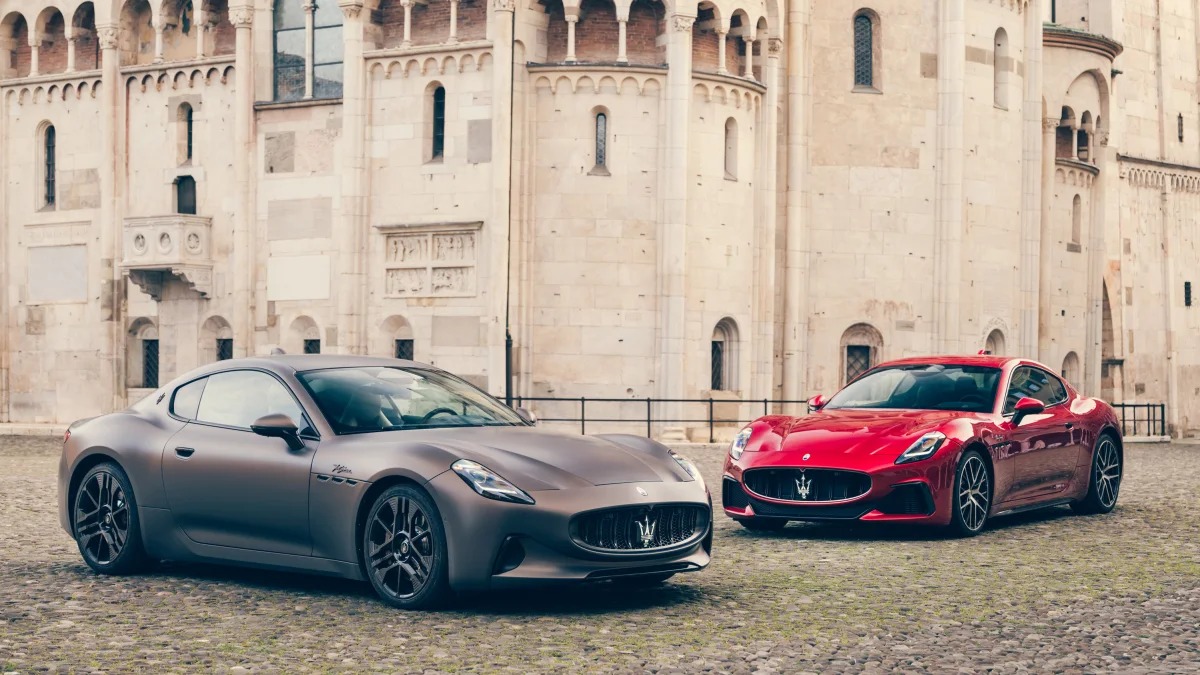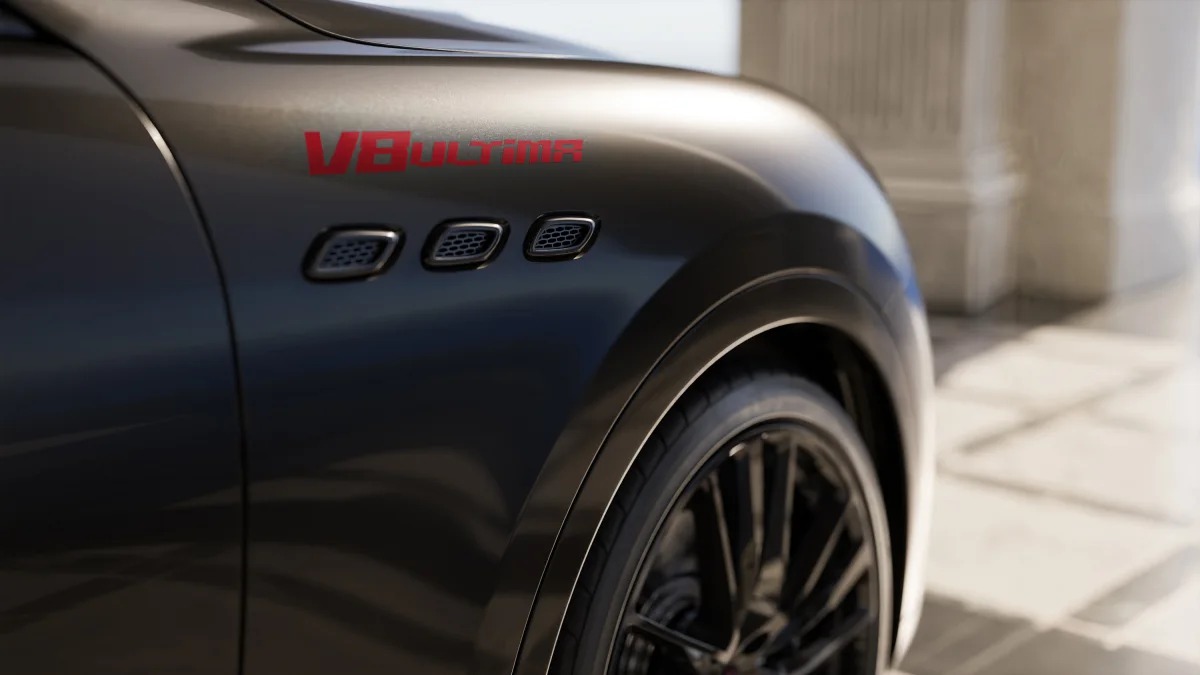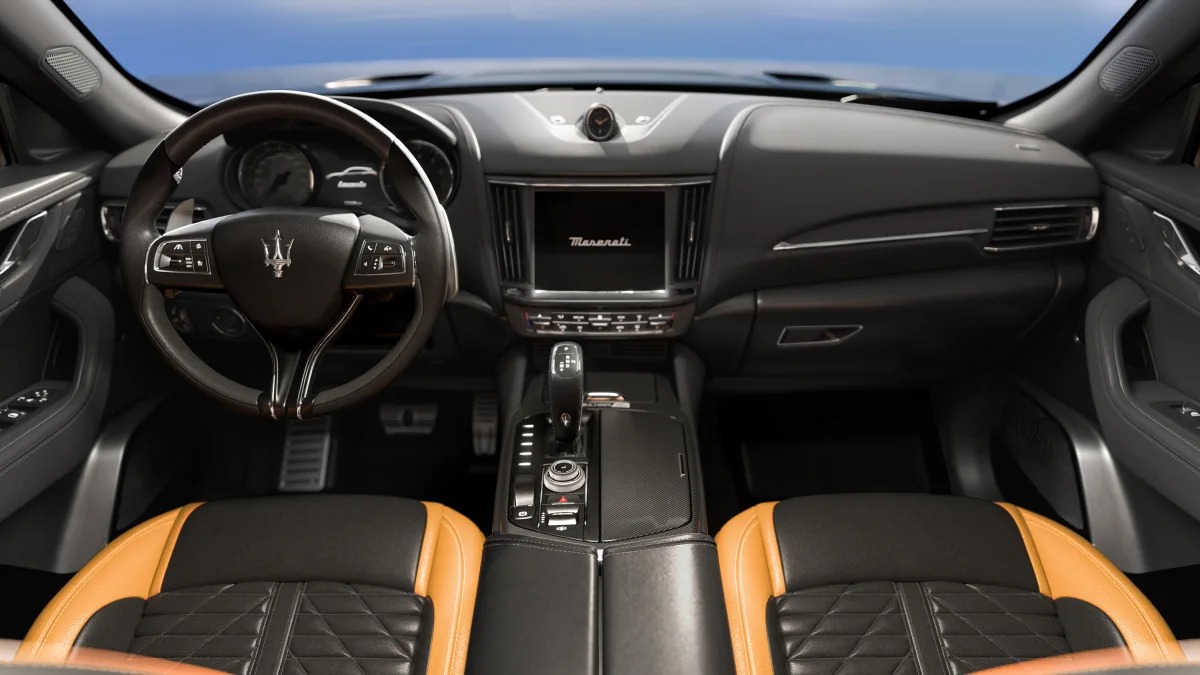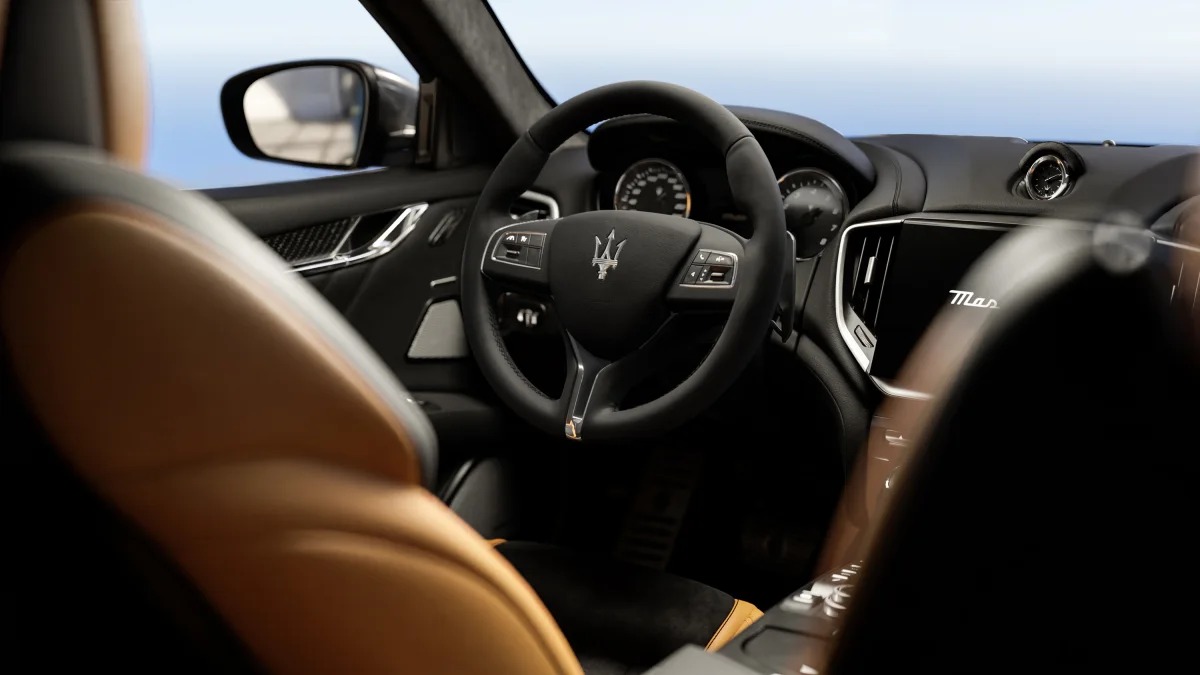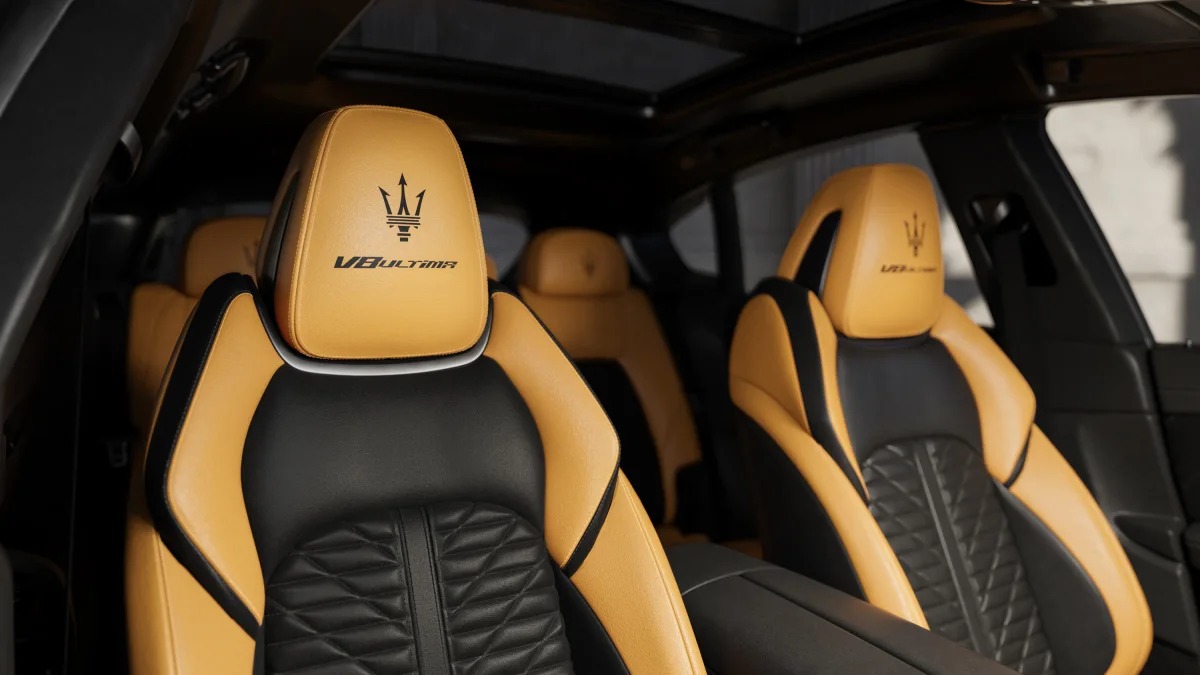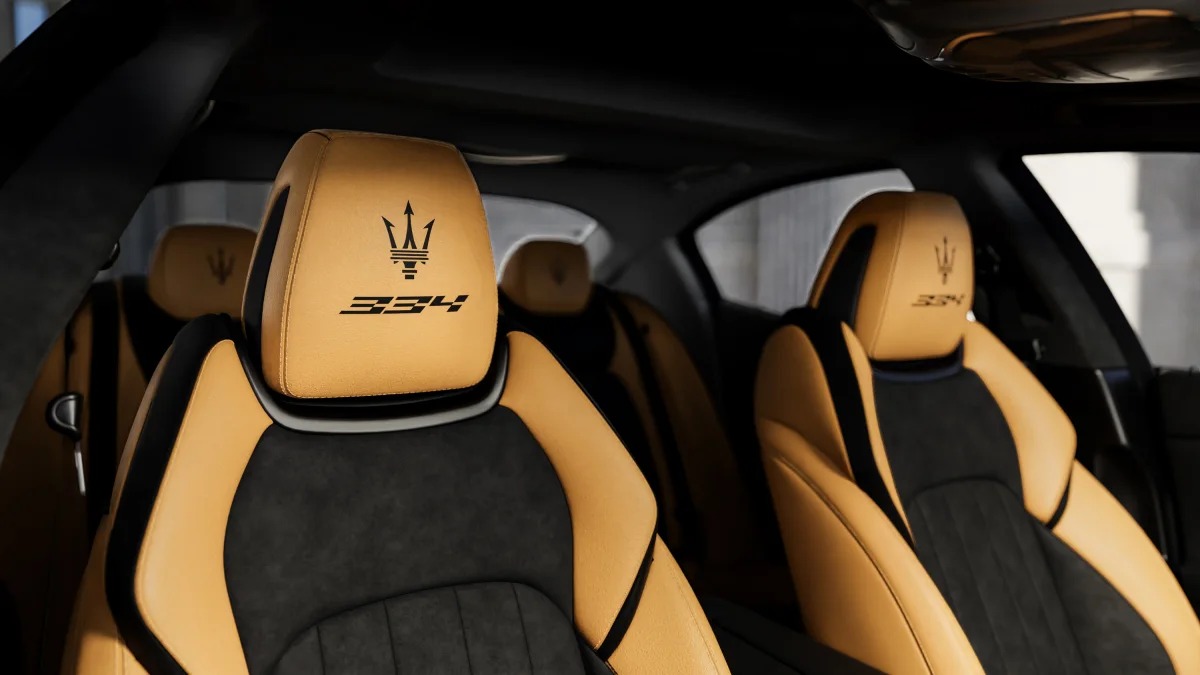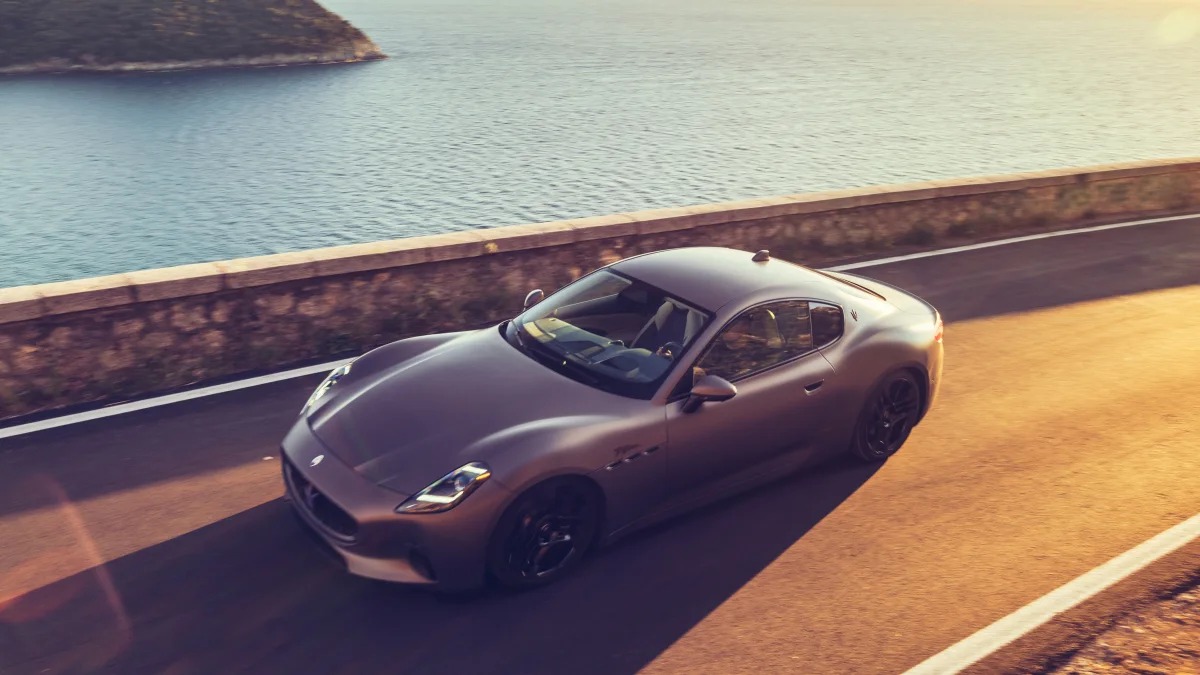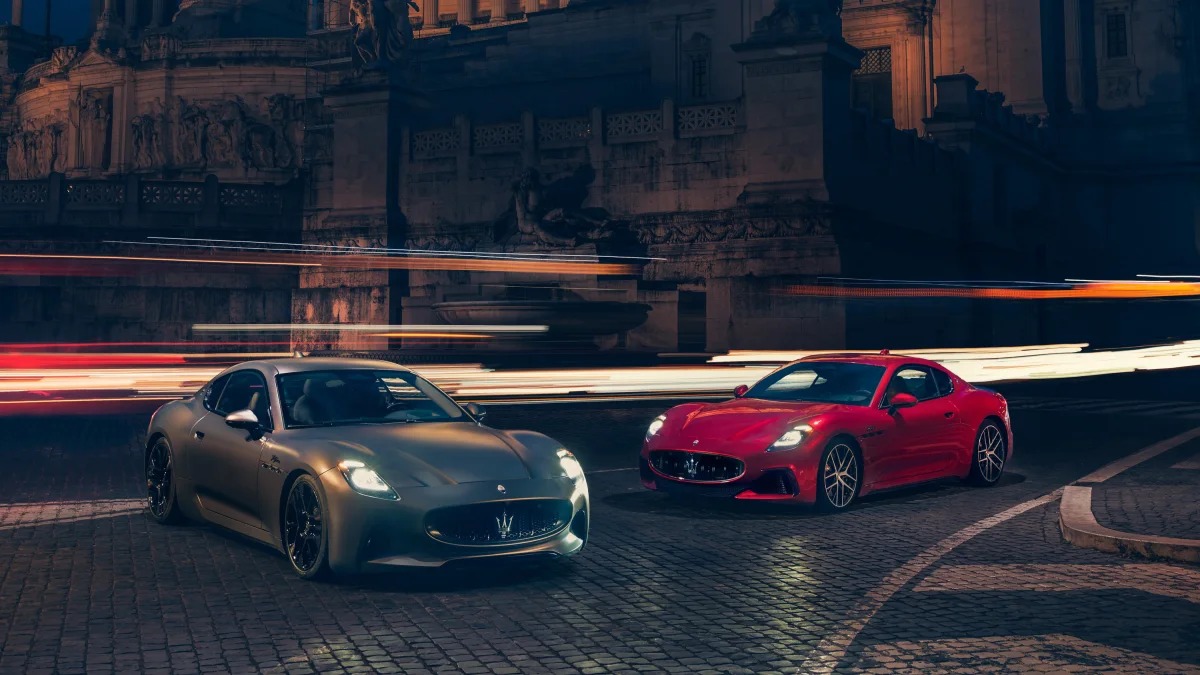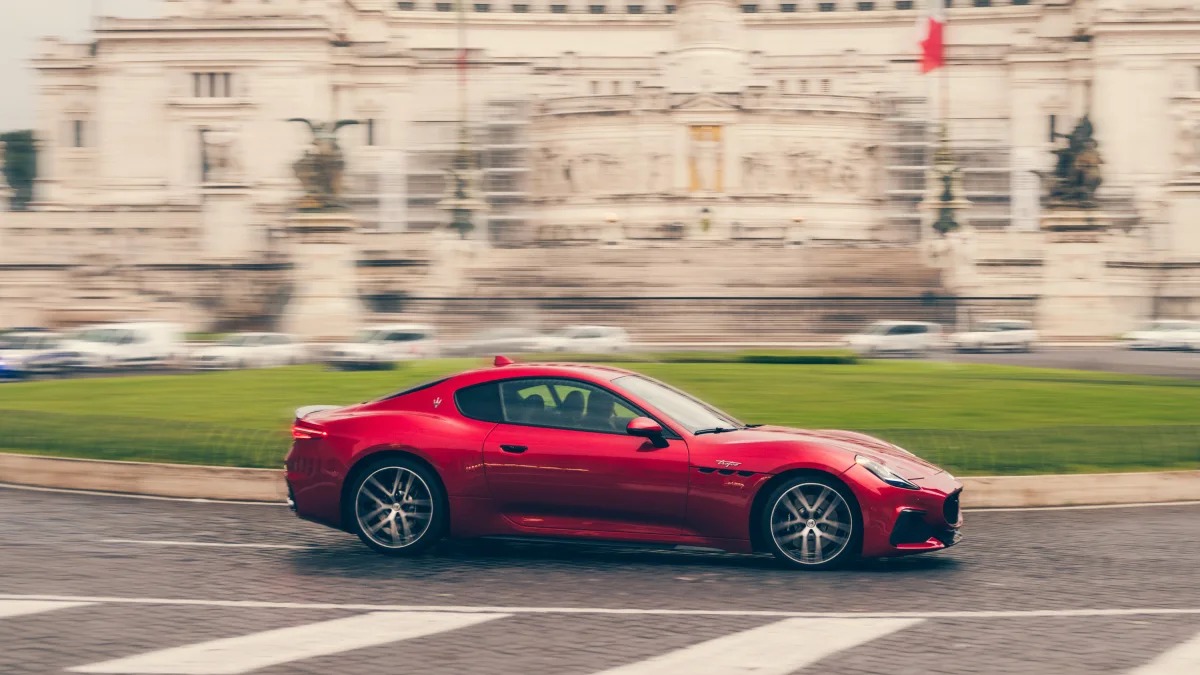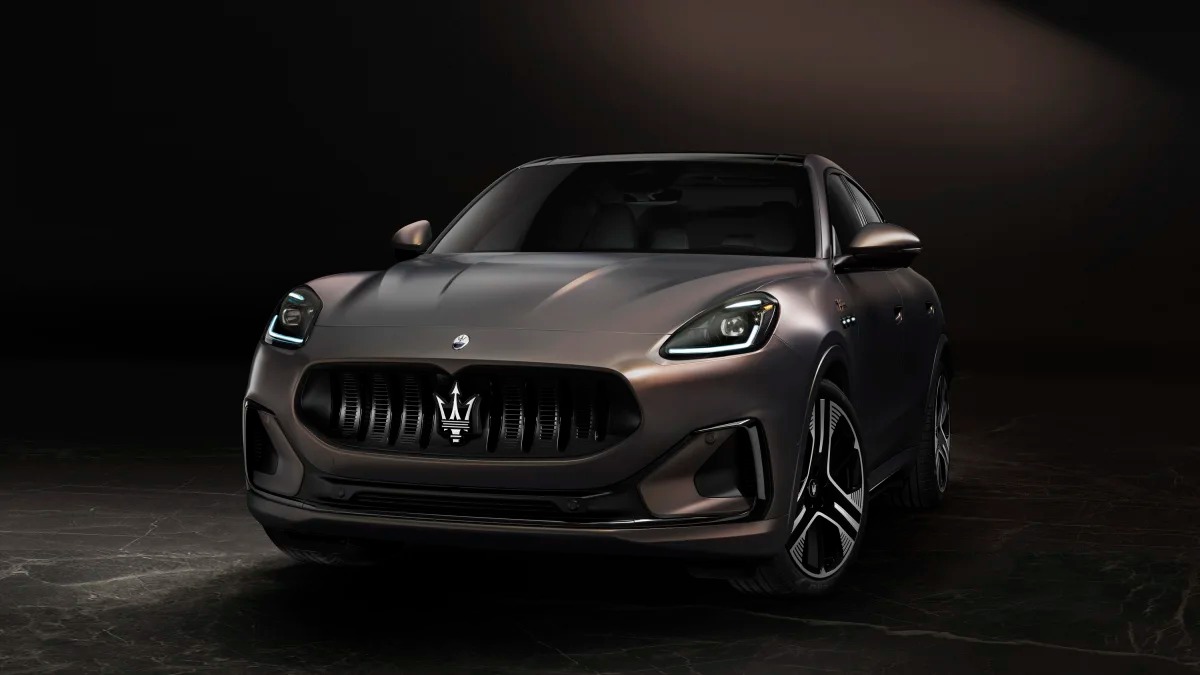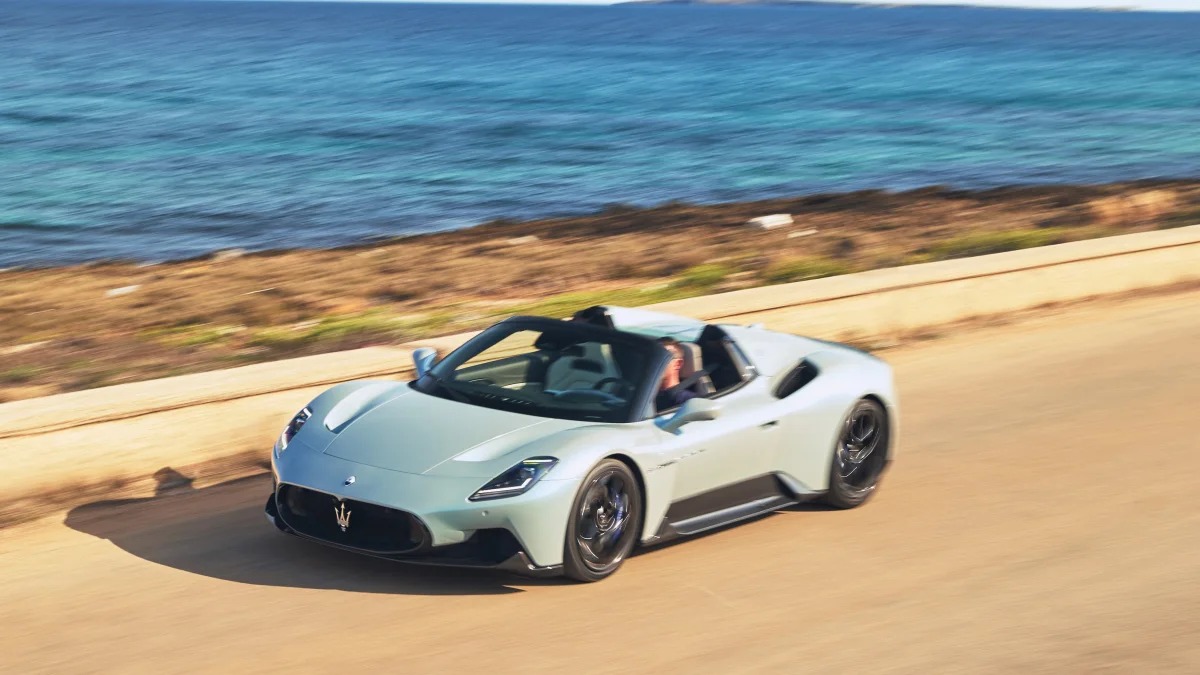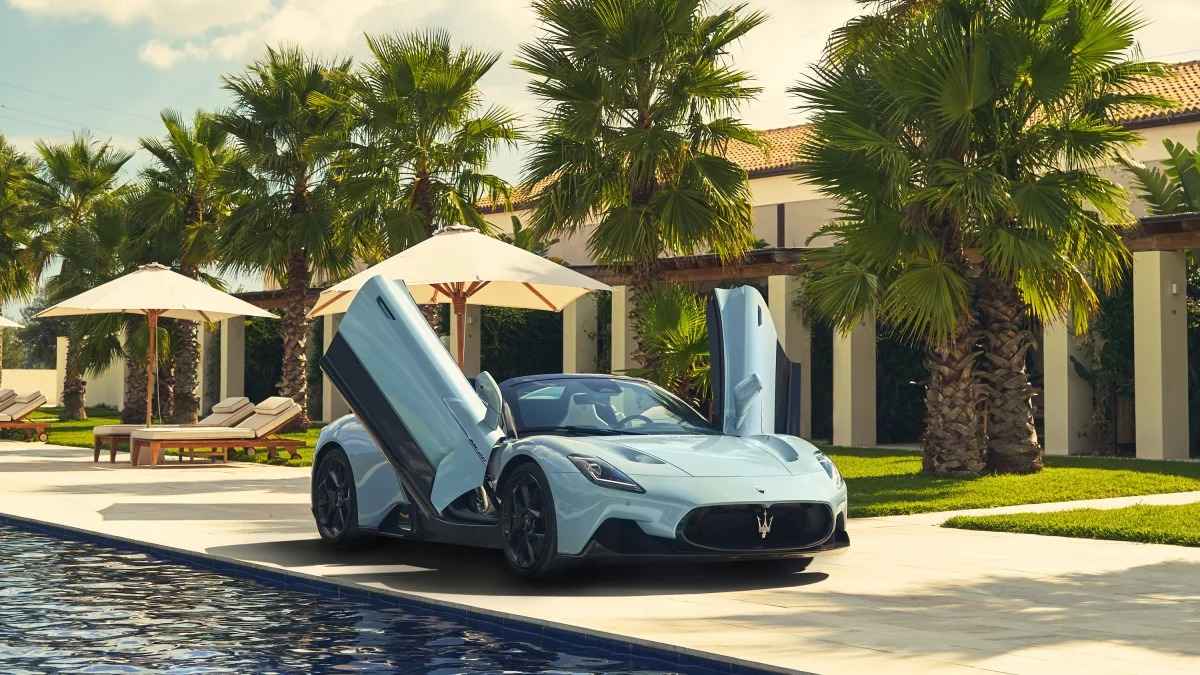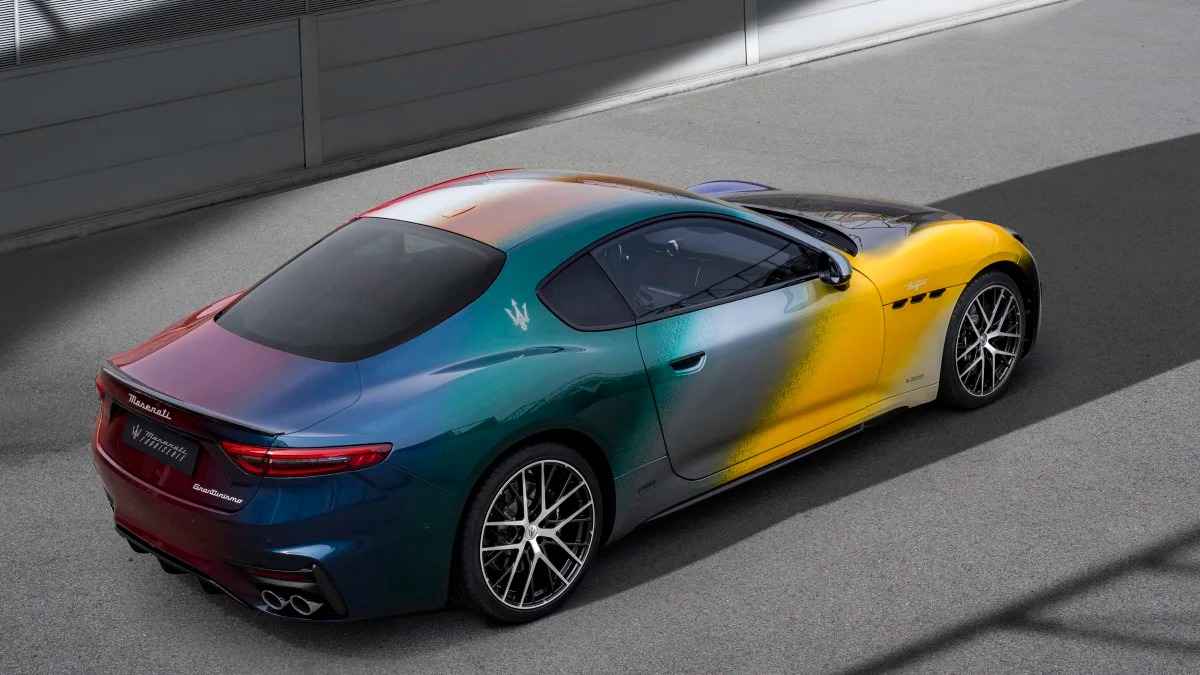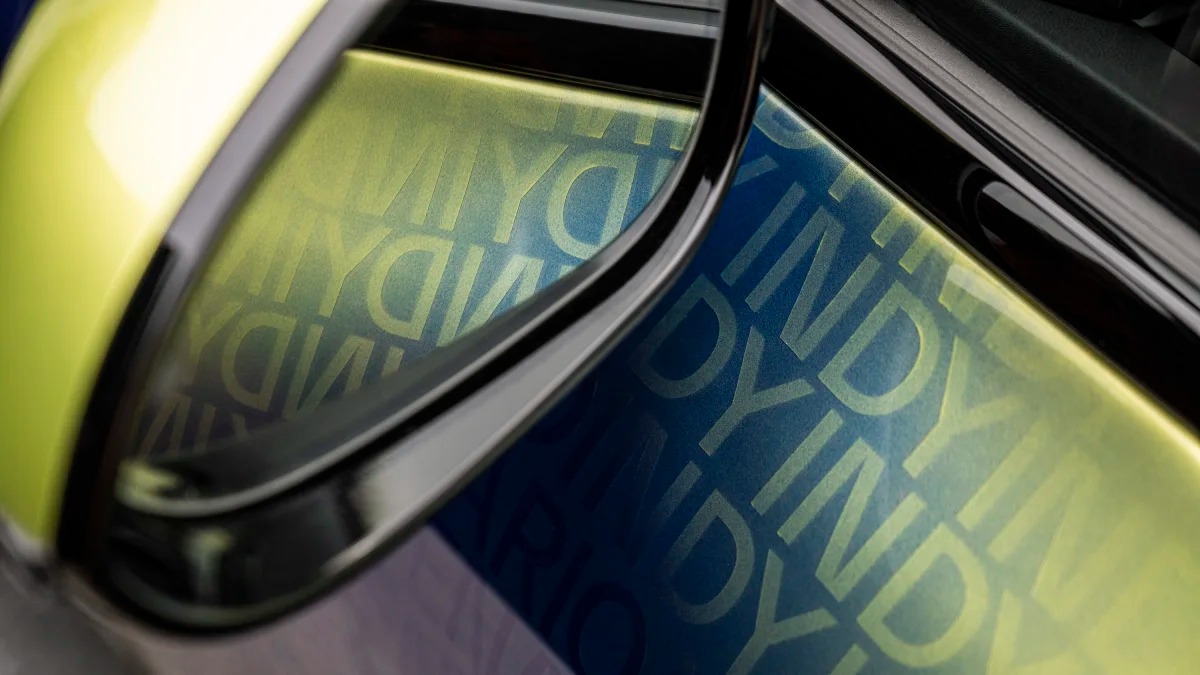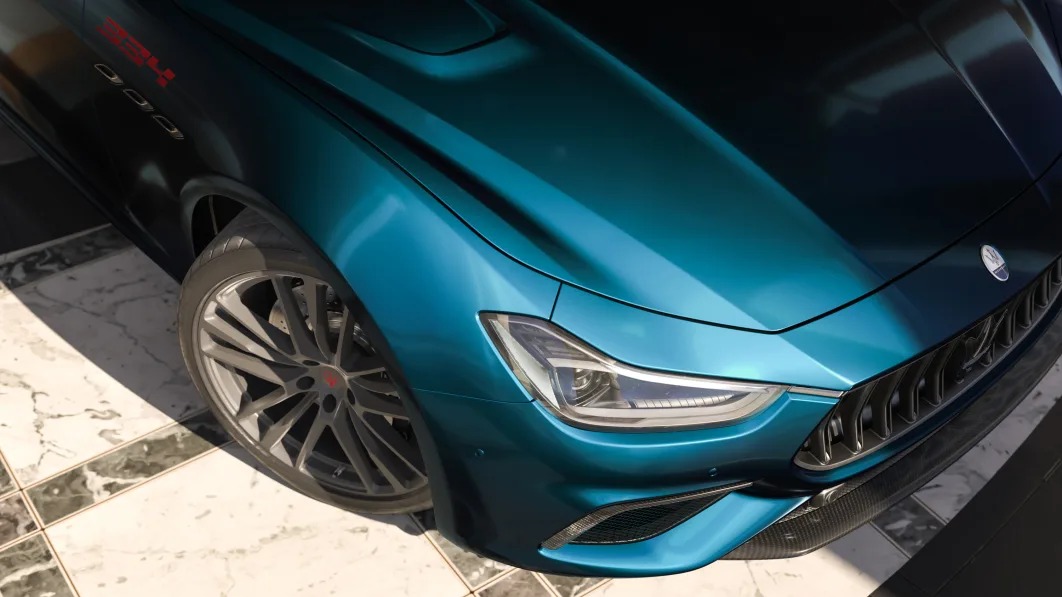 Maserati Ghibli 334 Ultima and Levante V8 Ultima Marks Last V8 Engines at Goodwood Festival of Speed
Debuting at the Goodwood Festival of Speed, Maserati's last V8-powered engines were on display. The Italian automaker presented the Ghibli 334 Ultima and Levante V8 Ultima to the motorsport festival, bringing to a close 64 years of eight-cylinder Maserati cars.
The 2024 Ghibli 334 Ultima, the brand's smallest sedan, gets its name as a reference to its top speed in kilometers per hour. Its 208 mph top speed makes it the fastest sedan in the world. The Ghibli features a bright blue Scià di Persia color scheme, carbon fiber front bumpers, side-view mirrors, window pillars, and door handles, '334' painted in Rubino red on the front fender, and 21-inch Orione wheels. The interior comes in a Pale Terracotta leather with Maserati's Trident logo and a stitched '334' on the headrest.
The 2024 Levante V8 Ultima, like the special edition Ghibli, comes decked in carbon fiber front and rear bumpers, 22-inch wheels, Pale Terracotta leather seats, 'V8 Ultima' logo embroidery on the headrest, and 'una di 103' series badge on the transmission tunnel. The Levante Ultima will come in a black Nero Assoluto or Blu Royale exterior paint scheme. Each colorway will have 103 examples made.
Both special edition Maserati cars run on the outgoing twin-turbo 3.8-liter V8 with 572 hp and 538 lb-ft of torque.
Only 103 examples of the Ghibli 334 Ultima and 103 examples each of the Nero Assoluto and Blu Royale Levante V8 Ultima. Maserati has yet to release pricing information, but we should have more information as the cars go into production later this year.