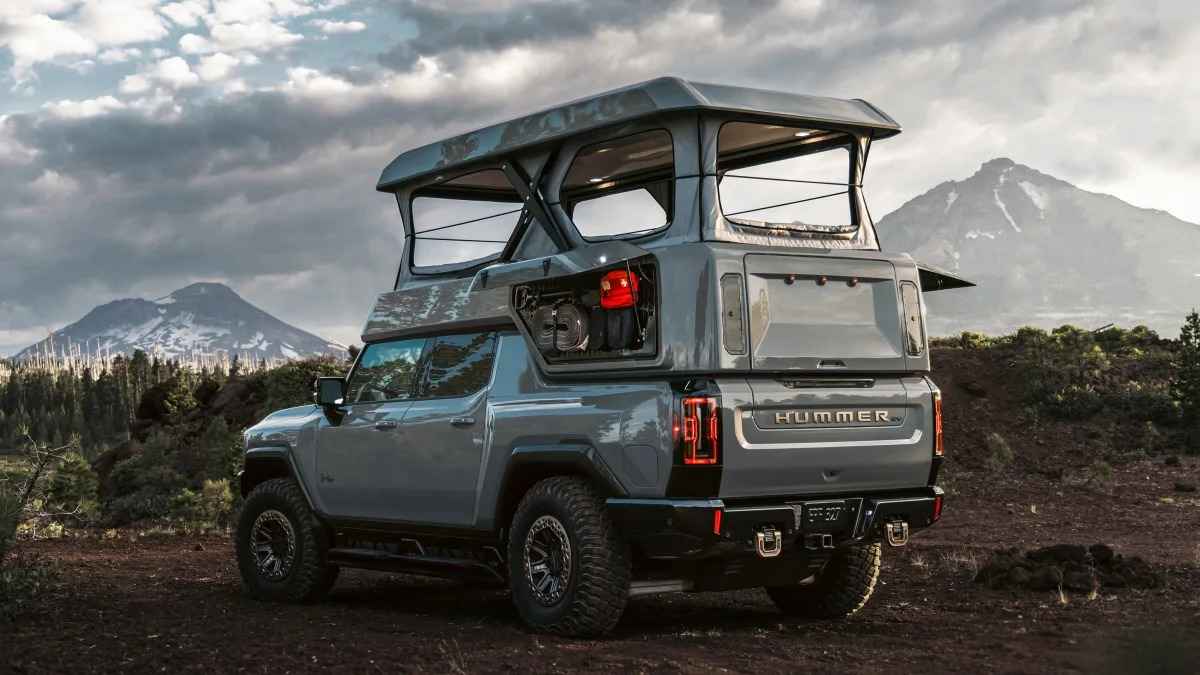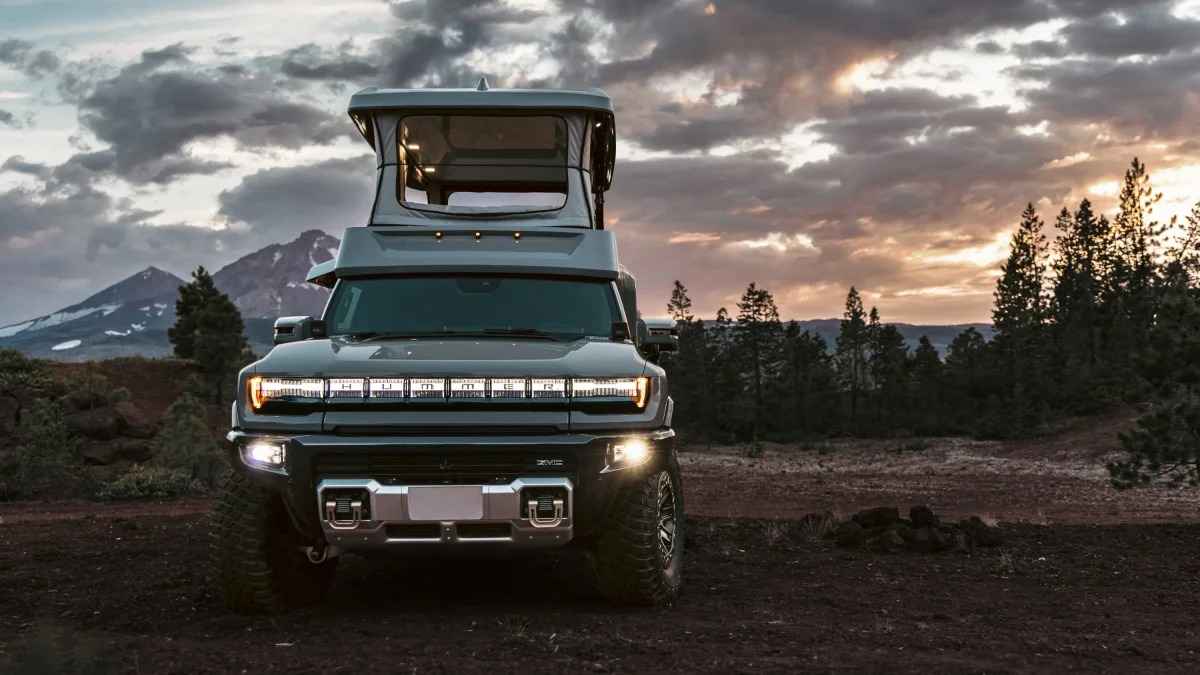 GMC Hummer EV EarthCruiser Upfit | The Ultimate Bed-Mounted Solar Panel Camper
Earthcruiser, the Australian-born Oregon-based EarthCruiser manufacturer of overland adventure vehicles, teamed up with GMC to create the Hummer EV Upfit. Designed with the Earthcruiser design ethos, the conversion includes a carbon-fiber housing with a pop-up roof and electric support to support seven days of off-grid power.
The GMC Hummer EV EarthCruiser Upfit can fit up to two people and measures 217" long overall. The camper measures 117" tall in 'Camp Mode' and 90" in 'Drive Mode.'
Exterior features include a carbon-fiber house construction, all-season tri-layered expanding roof, outdoor shower, exterior recovery gear storage, exterior filtered water access, lockable utility hook-ups, exterior lighting and system control keypad, 5-gallon fresh water capacity, 7-gallon gray tank, and an integrated 605-watt rooftop solar panel array. The power is stored in a 12-volt lithium battery array that adds up to 6 kilowatt-hours of energy, running through a 1,500-watt inverter.
Inside, the GMC Hummer EV EarthCruiser Upfit has headroom measurements of 80" at the entry, 76" in the hallway, and 35" in the bed area. It features a stainless steel sink, an induction cooktop, an RV full-size bed with under-bed storage, 7" diagonal touchscreen control, Refrigerator/freezer storage, integrated storage drawers and cabinets, and an onboard 12v water heater.
No pricing information has been released at the time of writing, but it should become available before the GMC Hummer EV EarthCruiser Upfit EarthCruiser begins offering the unit to owners next year. Buyers interested in converting their Hummer EVs can make reservations through the Earthcruiser website.