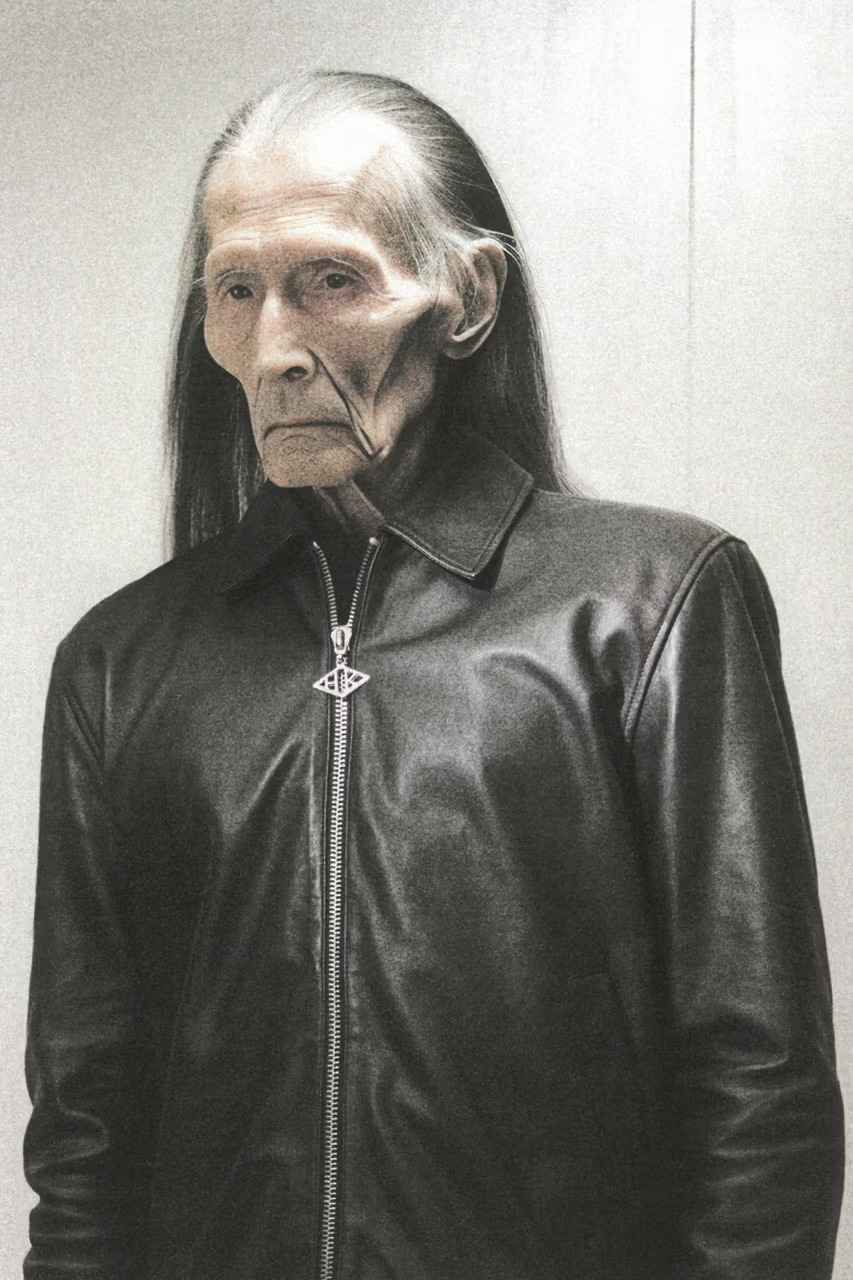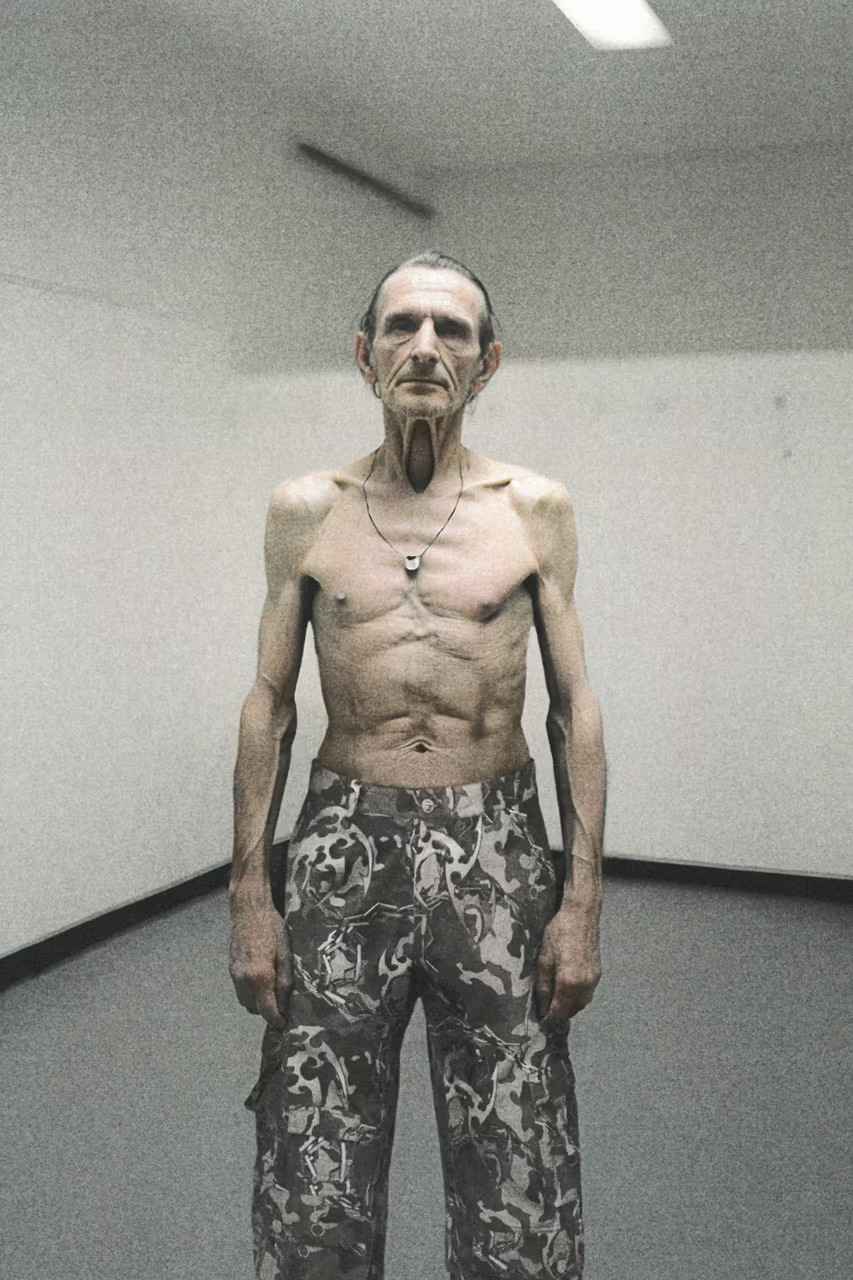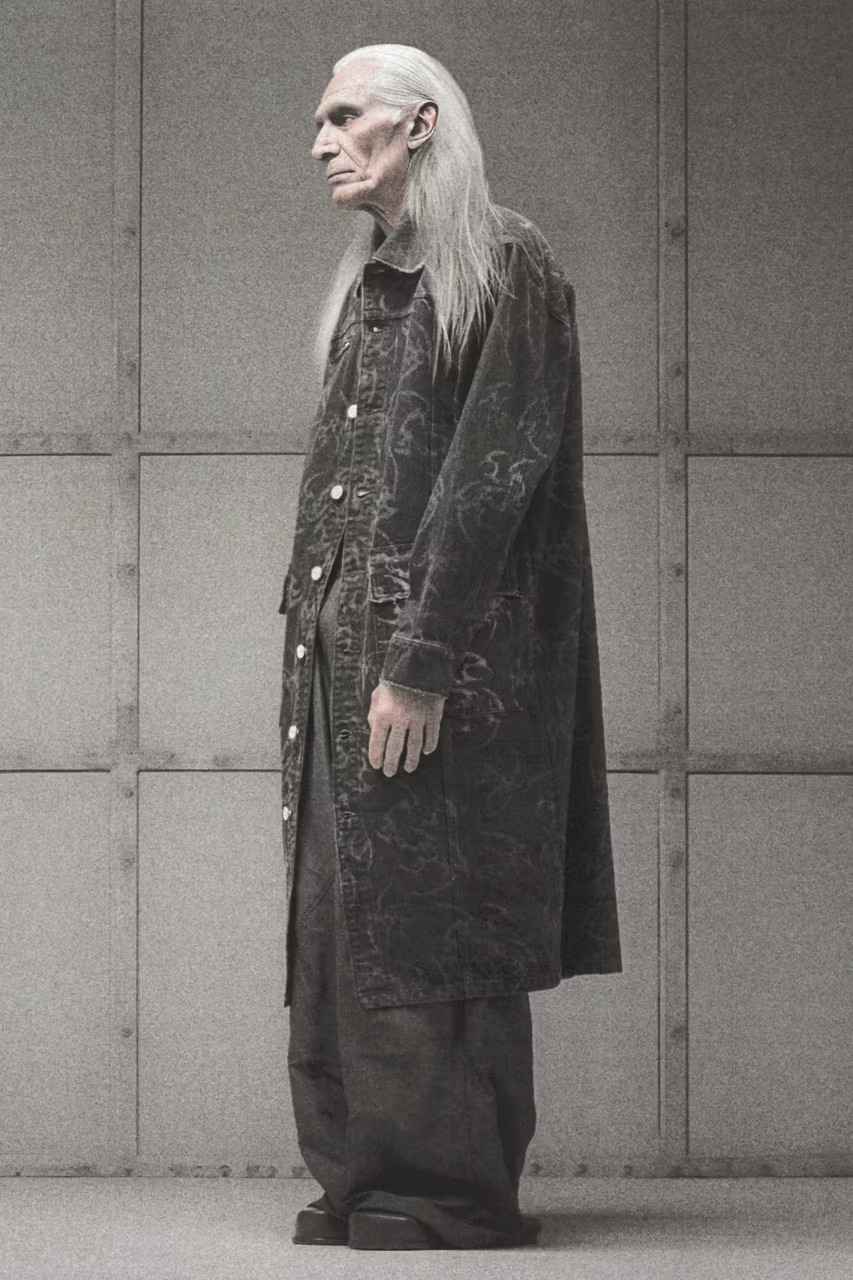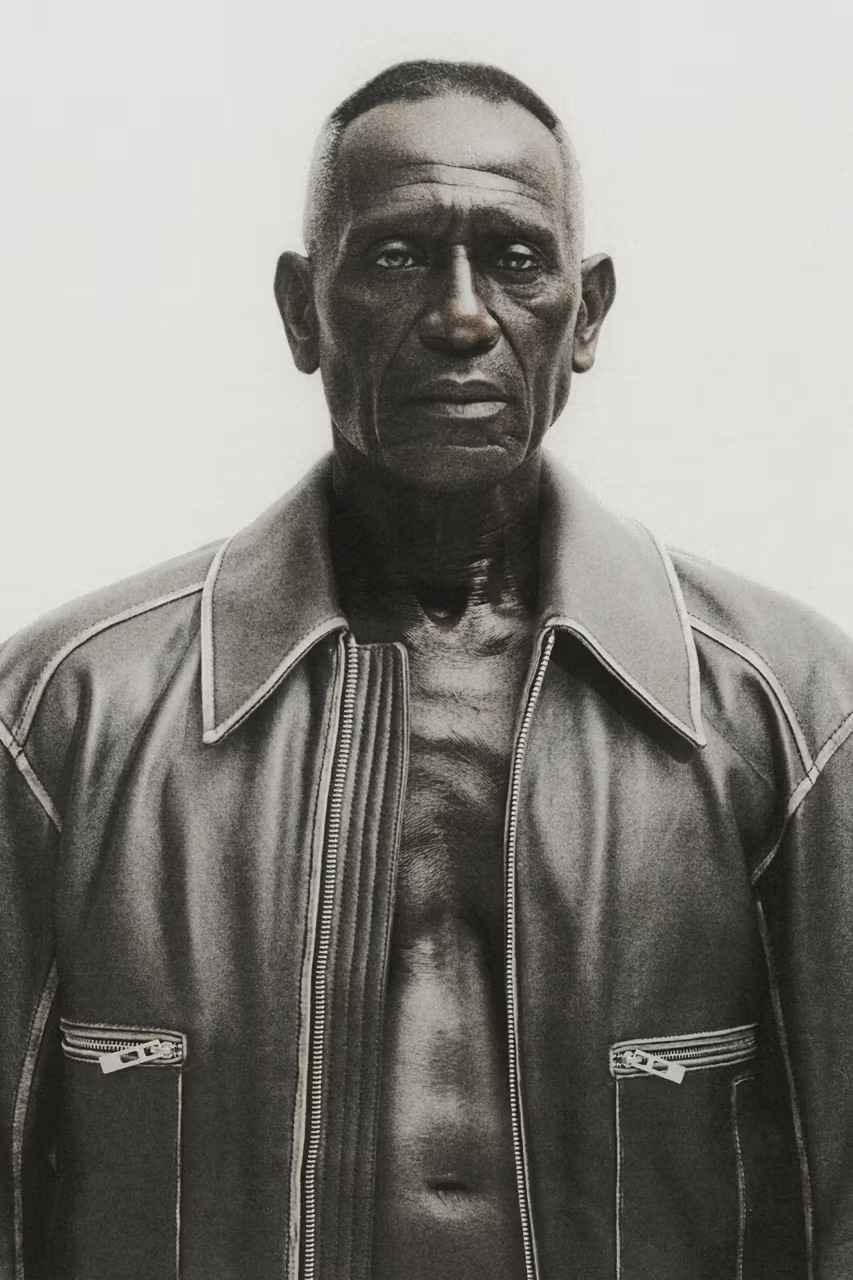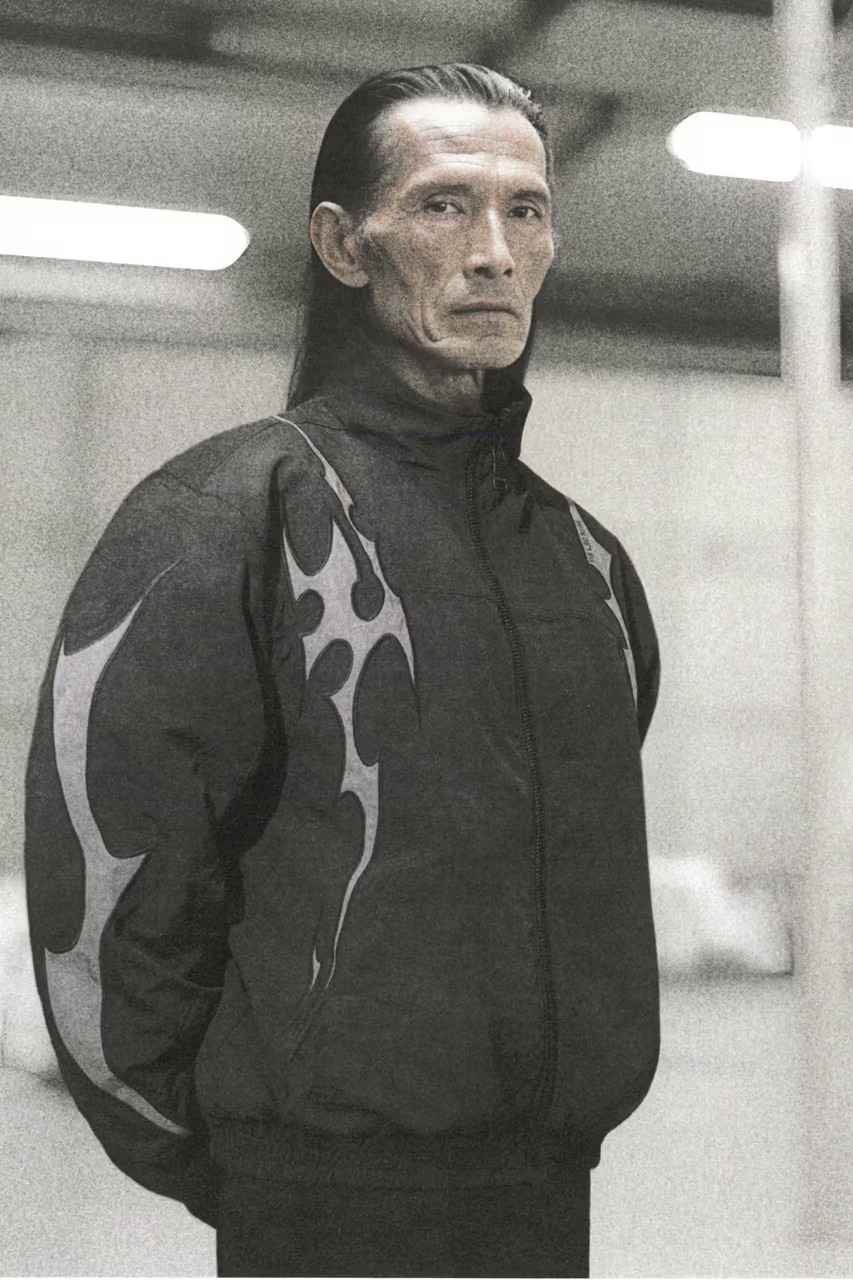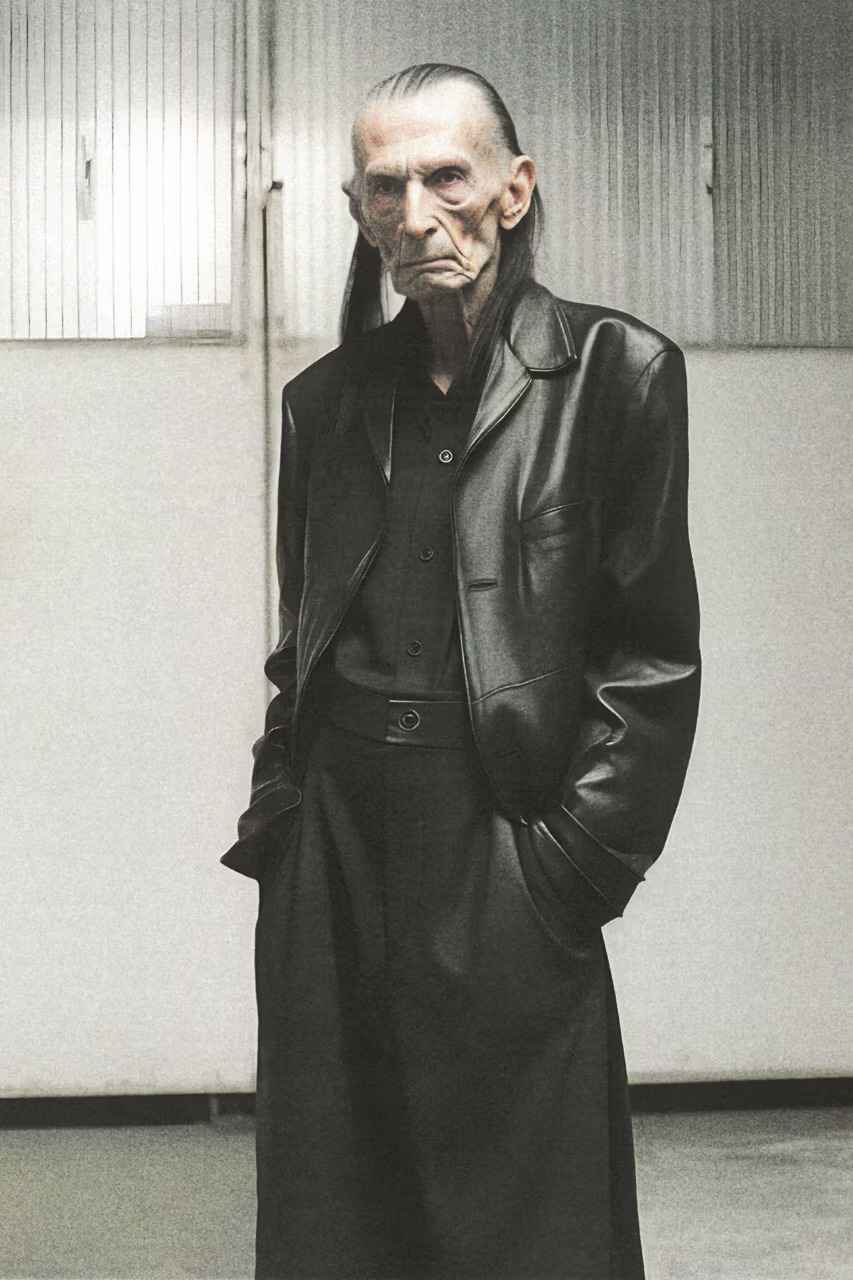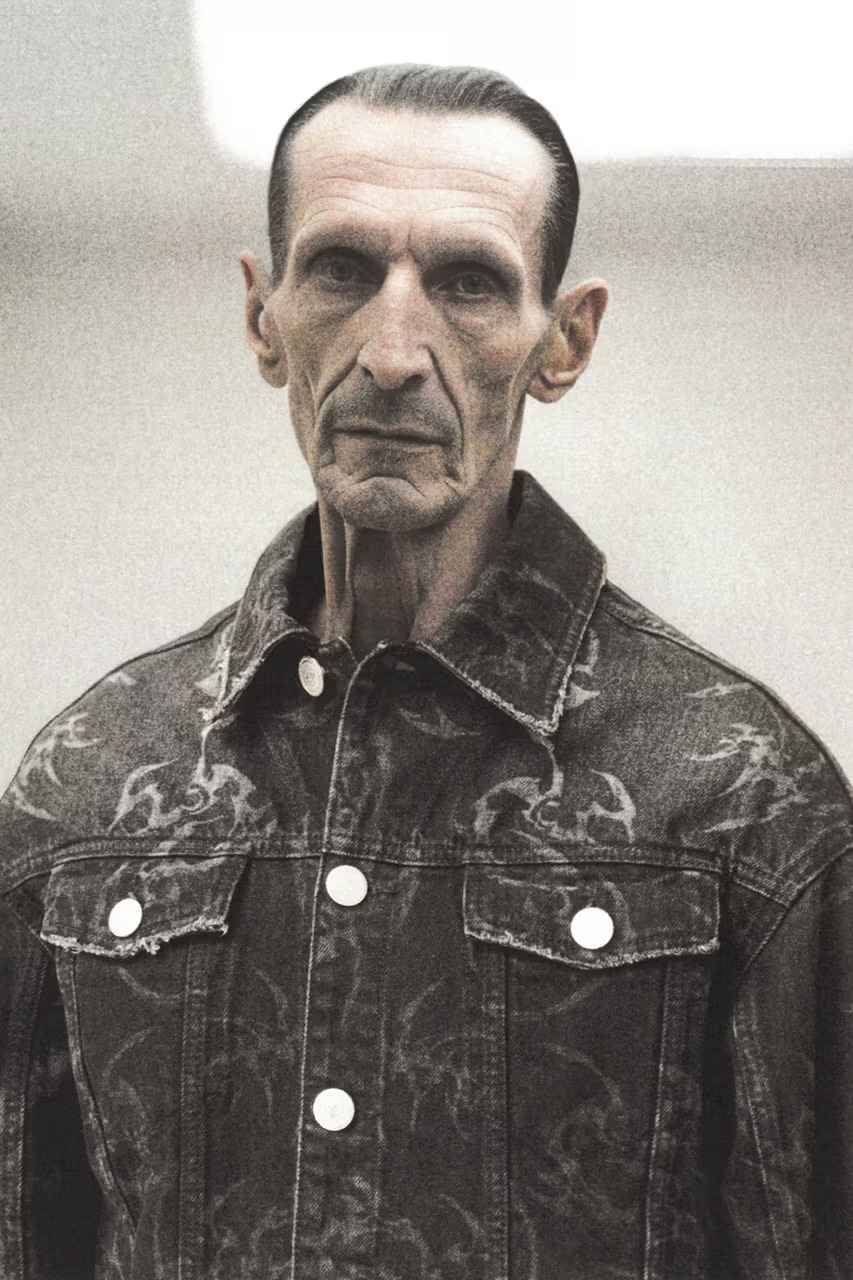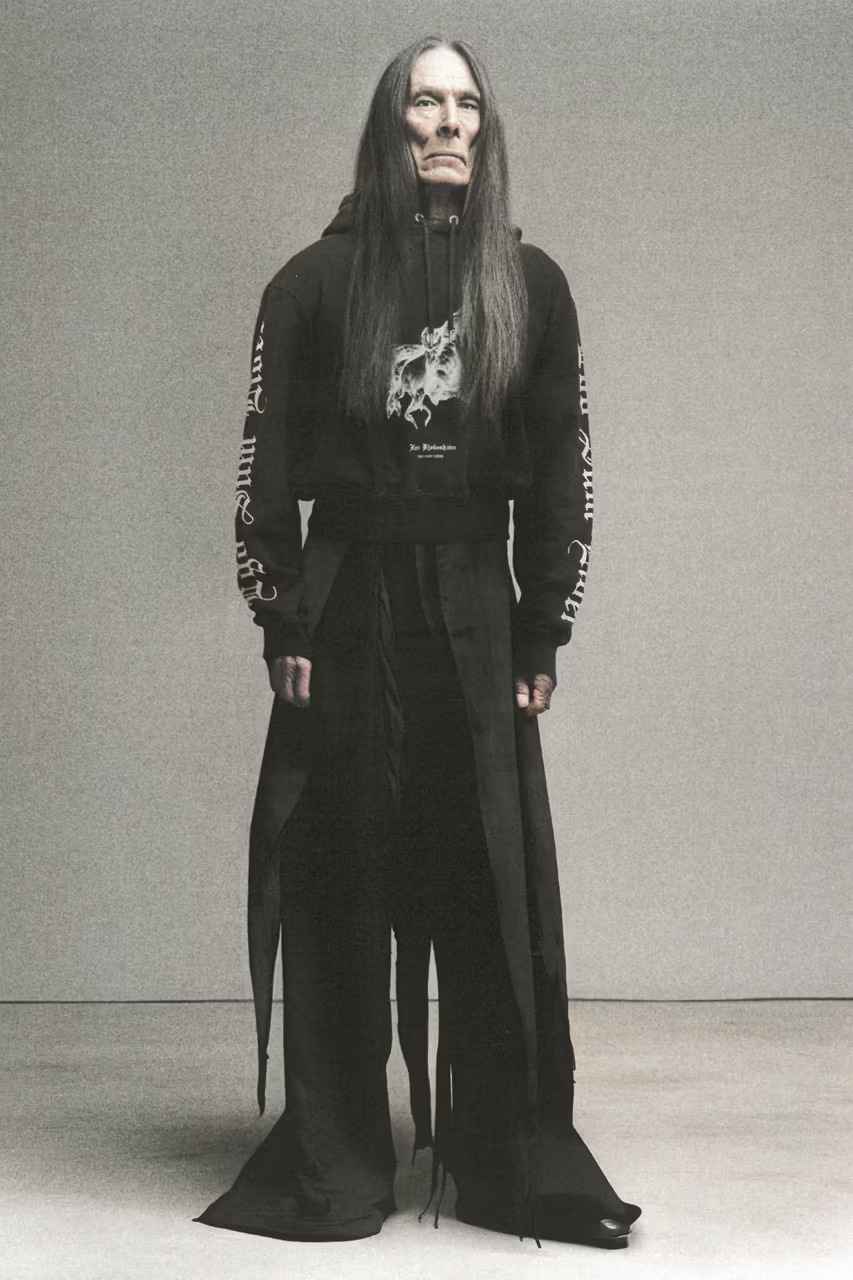 Han Kjøbenhavn, the Copenhagen-based menswear brand, releases its fall/winter 2023 collection. After debuting earlier this year at Milan Fashion Week, the edgy and future-dystopia-inspired Chthonic Penumbra collection looks at the interplay of light and dark in a new way.
The Han Kjøbenhavn's FW23 Chthonic Penumbra collection features a predominantly neutral palette of blacks, charcoals, and grays punctuated by pops of color here and there. The seasonal collection sees the use of custom camouflage prints, laser tribal denim, irregular padded leather, over-dyed cotton knitwear, and custom metal trim throughout the collection.
Highlight pieces in the collection include the Unicorn Cropped Relaxed Hoodie that features a stark white design on the front and the arms on black organic cotton, the gothic Demon Boxy Tee in black or red, a long-sleeved Camo Printed Polyester Shirt in shades of gray, the Laser Tribal Denim Jacket, and a Reversible Oversized Tracksuit Jacket featuring an embroidered tribal artwork.
The Han Kjøbenhavn's FW23 collection is available now from the Han Kjøbenhavn's webstore as well as official retail outlets. In the meantime, swipe through Han Kjøbenhavn's FW23 lookbook to browse through the collection.