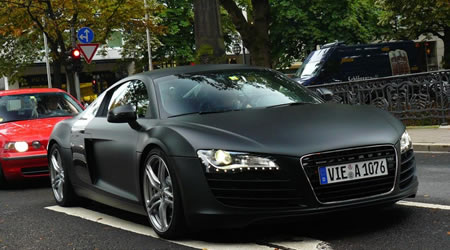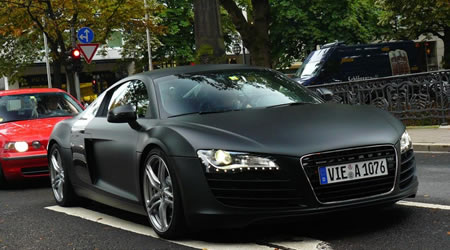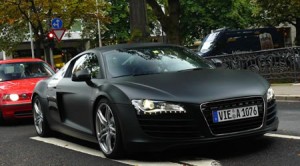 We've heard of plenty of cars being champagned with a matte-black finish but this one spotted in Germany is just too sexy not to tell you guys about.  The R8 is an amazing car and in matte black, it looks even more amazing.
Not really much else to say about this one, but check out the shots below!
Audi R8 in matte-black:
Thanks eGMCarTech!