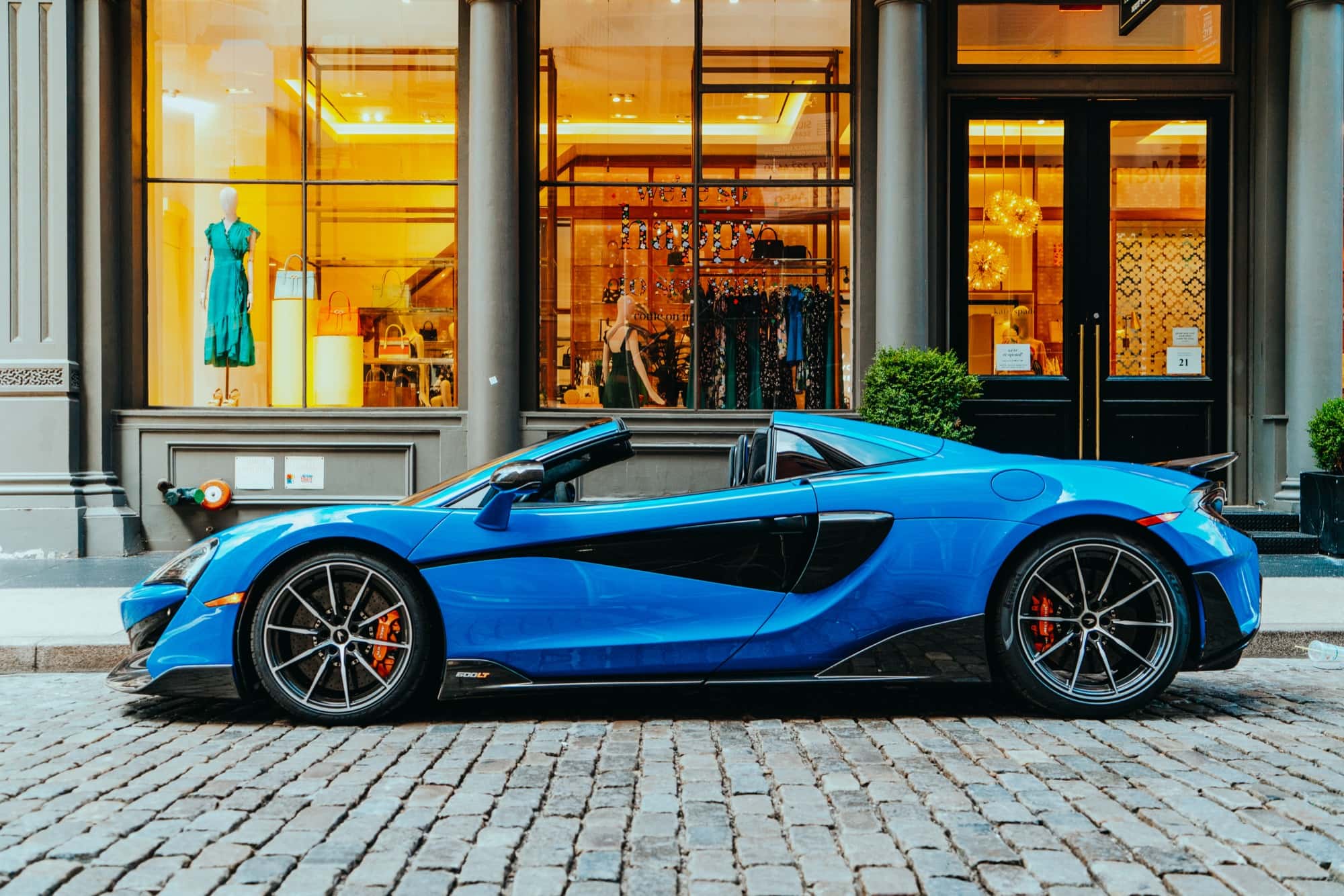 The McLaren 600LT Spider is Fleeting And Driving One is Nostalgic and a Glimpse into the Future, All at the Same Time
Photos and words by Atif Kazmi for Por Homme
There are some memories that just never fade, no matter how distant the moment. I won't list off the obvious ones but my time with the McLaren 600LT Spider is embedded, even though it's been weeks since I test drove the drop-top iteration of the British automaker's latest Longtail. McLaren has a history of creating experiences that are hard to forget. I remember driving the MP4-12C nearly a decade ago and I haven't felt that level of agility, exhilaration and sheer force in quite sometime. The 570S — atop which the 600LT is built — was a bit softer but when you punched the pedal you wondered why it didn't come with some sort of neck brace. Even the slowest McLaren is excruciatingly fast. The driving characteristics of the new 600LT Spider are much different than that of the MP4 and even the 570S but there's one thing they're all able to deliver — memories that just can't be erased.
McLaren doesn't throw the 'Longtail' designation on their cars often but when they do, you can expect weight savings, enhanced aerodynamics and a raw experience that connects the driver to every bit of the road it touches. The 600LT isn't just a street-legal rocket ship but it builds on the 570S with such a racing-focused purpose that this is the only car you'll bring to track day, no matter what else you have tucked in the stable. This holds true if you browse the McLaren forums or talk to some of the 600LT owners that have taken delivery. One guy's GT2RS is collecting dust while another's Performante. But let's face it, a lot of folks getting this car don't care for the track and that's okay. Because it's often not about what you do with the power but what you could do. Right? Right.
Both the 600LT and 600LT Spider get some length, more downforce and better handling with the help of a new, more aggressive splitter up front and a meticulously sculpted diffuser and new wing out back. Fire-proof panels protect the wing from the 600LT's top-mounted exhausts. Quickly retract the Spider's roof and you're so close to the action that you might as well start toasting some s'mores while you're at it. And I don't care how good the Bowers & Wilkins sound system is, those exhaust notes are the only thing I'm trying to hear. Every snap, crackle and pop.
McLaren's 3.8-liter Twin-Turbo V8 has been tuned to 600 horsepower and 457 lb-ft of torque, allowing a roof-closed 600LT Spider to run a quarter-mile in just 10.5 seconds as it climbs over 200 mph. It displays such confidence that going open-air gets you there just a tad bit slower. Utilizing the buttons in the 600LT's center console area, you can pick just how aggressive to get with both the suspension and powertrain settings. For street driving, we stayed away from Track handling settings but going allowing the thoroughbred to give it all it has got was the only way to experience it. It was here that you'd feel much of what McLaren's capable of engineering. Not everything because there's still a lot more on the horizon.
The McLaren 600LT Spider also shed some weight and it's most obvious in the barebones cabin. While there's carpeting and so on in the 570S and 570GT, the only thing separating you from the exposed Monocell II carbon fiber tub in the 600LT is a thin floor mat. Not only do the Senna bucket seats help in the weight department but they look so good that we wouldn't be speccing a 600LT without it. Though not the easiest to hop into, they really lock you before takeoff.
Both the McLaren 600LT and 600LT Spider are limited production runs. Though we don't know exactly how many will be built, what we do know is that they won't be here forever. See more of the Spider in the gallery and contact your preferred McLaren showroom for more information on availability.