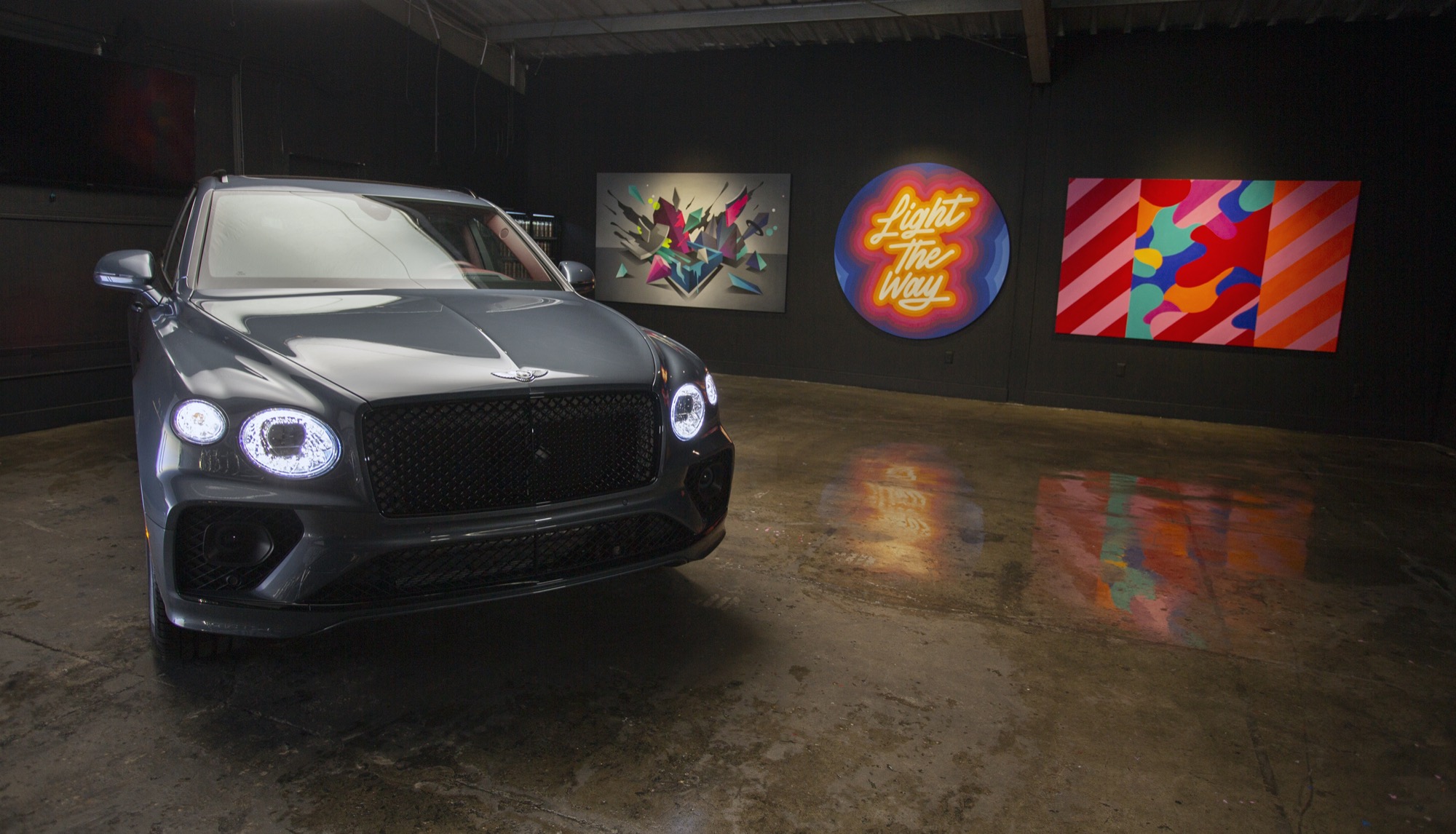 Art in Motion | Bentley Partners with LA's Secret Walls Bentayga-Inspired Artwork Benefitting Inner-City Arts
Bentley and Secret Walls Studio present "Art in Motion," a digital experience highlighting the creative journeys of three young, gifted artists. In recounting the path that's led to the realization of their respective visions, they've crafted an original work inspired by the New Bentayga.
The distinctive artists — Ricardo Gonzales, Mikael B, and Laci Jordan – each pulled something unique from the Bentayga. Designer and artist Ricardo Gonzalez, who goes by 'IT'S A LIVING', was inspired by illumination and the Bentayga's intelligent LED matrix headlamps, with the output coming in the form of a typographic work of art entitled "Light the Way." 
LA-based Mikael B crafted a contemporary piece entitled, "Afterglow" which utilizes spray paint to showcase the diamond stitching details found throughout the Bentayga's interior.
With "Everyday Life" in mind, multidisciplinary designer Laci Jordan looked to the exterior details of Bentley's SUV. The end result is "Things I Imagined," a contemporary piece which blends the sculpted power and haunch lines of the Bentayga with the evolution of her surroundings.
All three pieces from Art in Motion will be auctioned off next week with proceeds going to Inner-City Arts, an LA-based arts education program that works to positively affect the lives of inner-city children, improving their chances to lead productive and successful lives by developing creativity, learning skills and self-confidence.