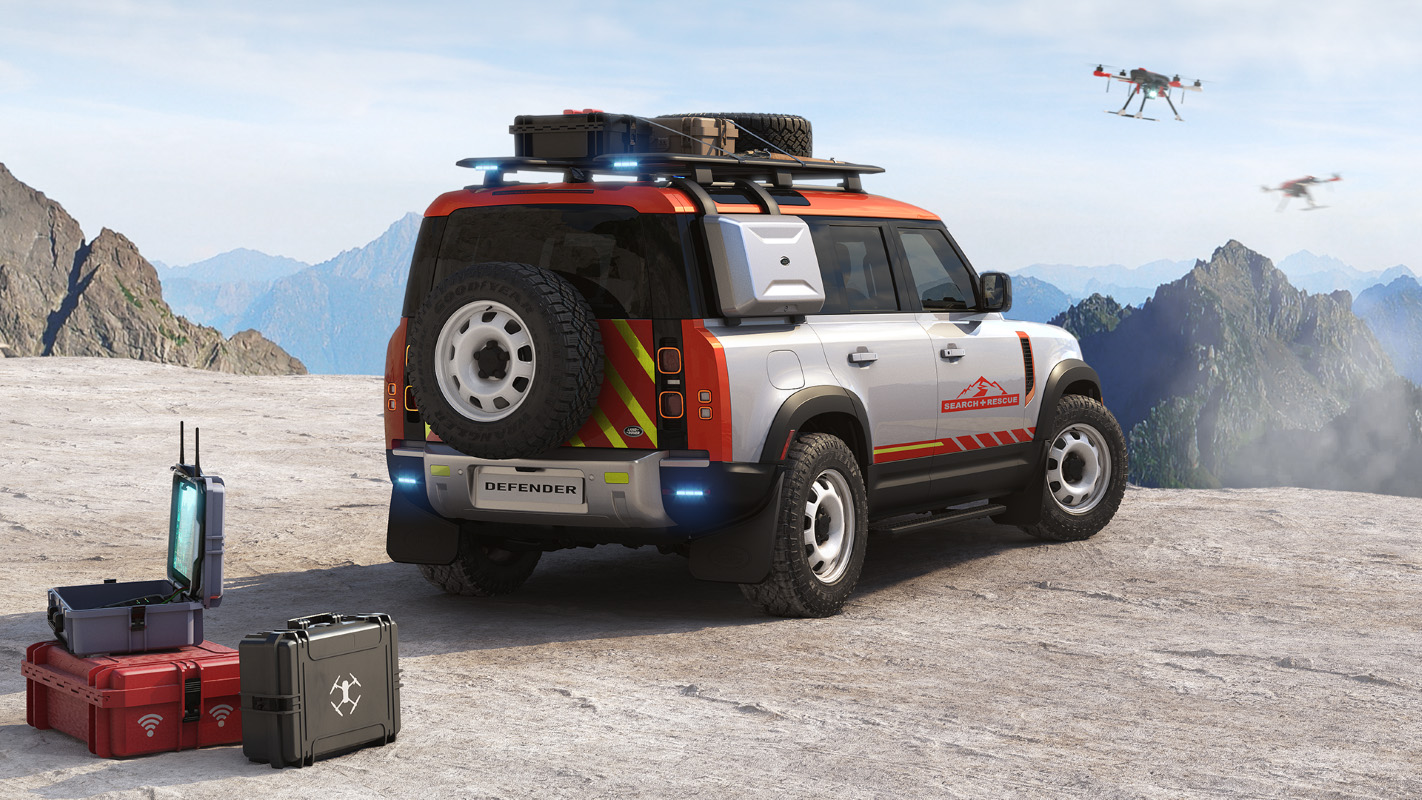 Land Rover's Above & Beyond Service Awards Will Gift Custom Defenders to American Non-Profits
The Land Rover Defender has been a resilient force through some of the world's most significant humanitarian and philanthropic efforts. With the launch of the new Above & Beyond Service Awards, the British automaker recognizes this and will be gifting a fully-customized version of the latest generation off-roader to select non-profit organizations based here in the United States.
For those interested, the applying 501(c)(3) organization will need to make a three-minute video describing its work, explaining what the group is all about, the issues you're addressing within your community, and how a Defender could aid you in achieving those goals. Submissions will be categorized into areas such as Search and Rescue, Coastal and Marine Conservation, Animal Welfare and more. Three finalists will be selected in each of the seven banners, and the public will vote for the winning nonprofit.
"Over the past year, there have been incredible displays of bravery and resilience," the company says. "As defenders and helpers in your own right, you have been pushed to your limits—only to discover how truly capable you are. We are inspired by your commitment to serving others. And we want to support you."
To help shed light on your organization, head to the Defender Above & Beyond Service Awards website to learn more and apply.