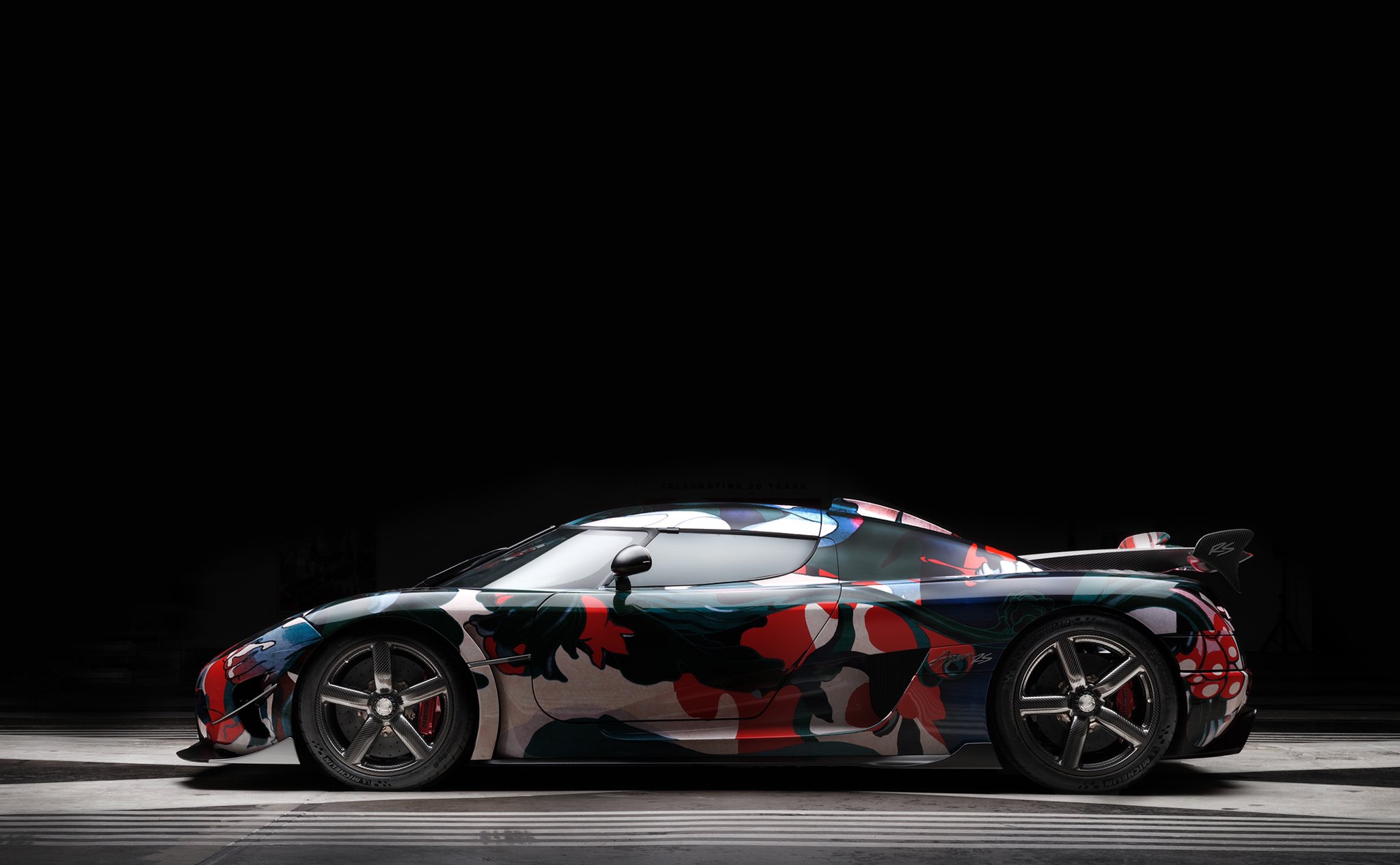 James Jean Wraps Recording Breaking Koenigsegg for Festival of Children Foundation Anniversary
Contemporary artist James Jean has wrapped Ruthie — the world record holding Koenigsegg Agera RS — in one of his paintings. To celebrate the 20th Anniversary of the Festival of Children Foundation, Jean worked with Wrap Legends to transform his "Pomegranate," painting into the vinyl wrap seen here on the world's fastest car.
The Koenigsegg x James Jean x Ruthie collaboration will be on display at Ghost Squadron located in Cosa Mesa's South Coast Plaza for the month of September.