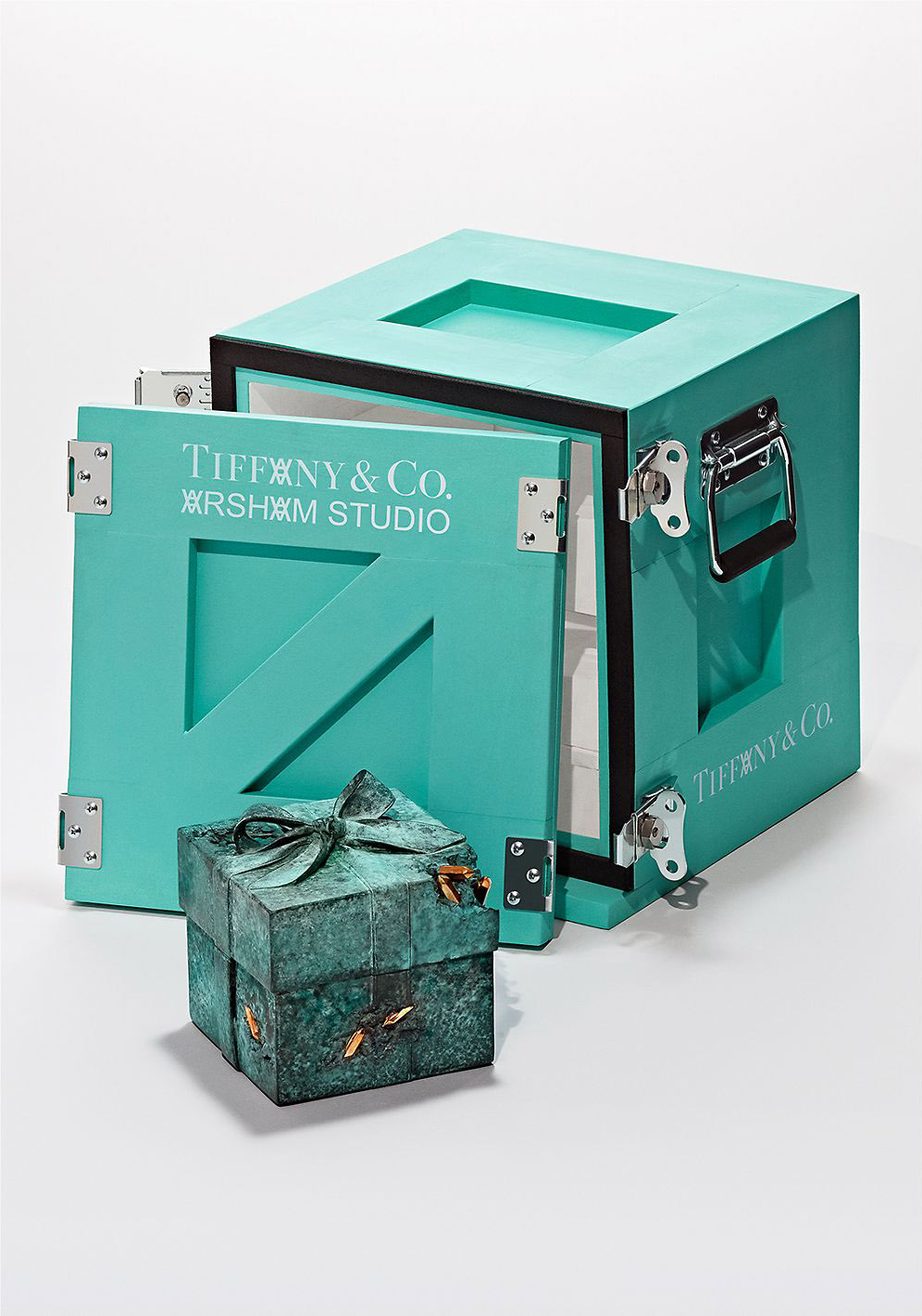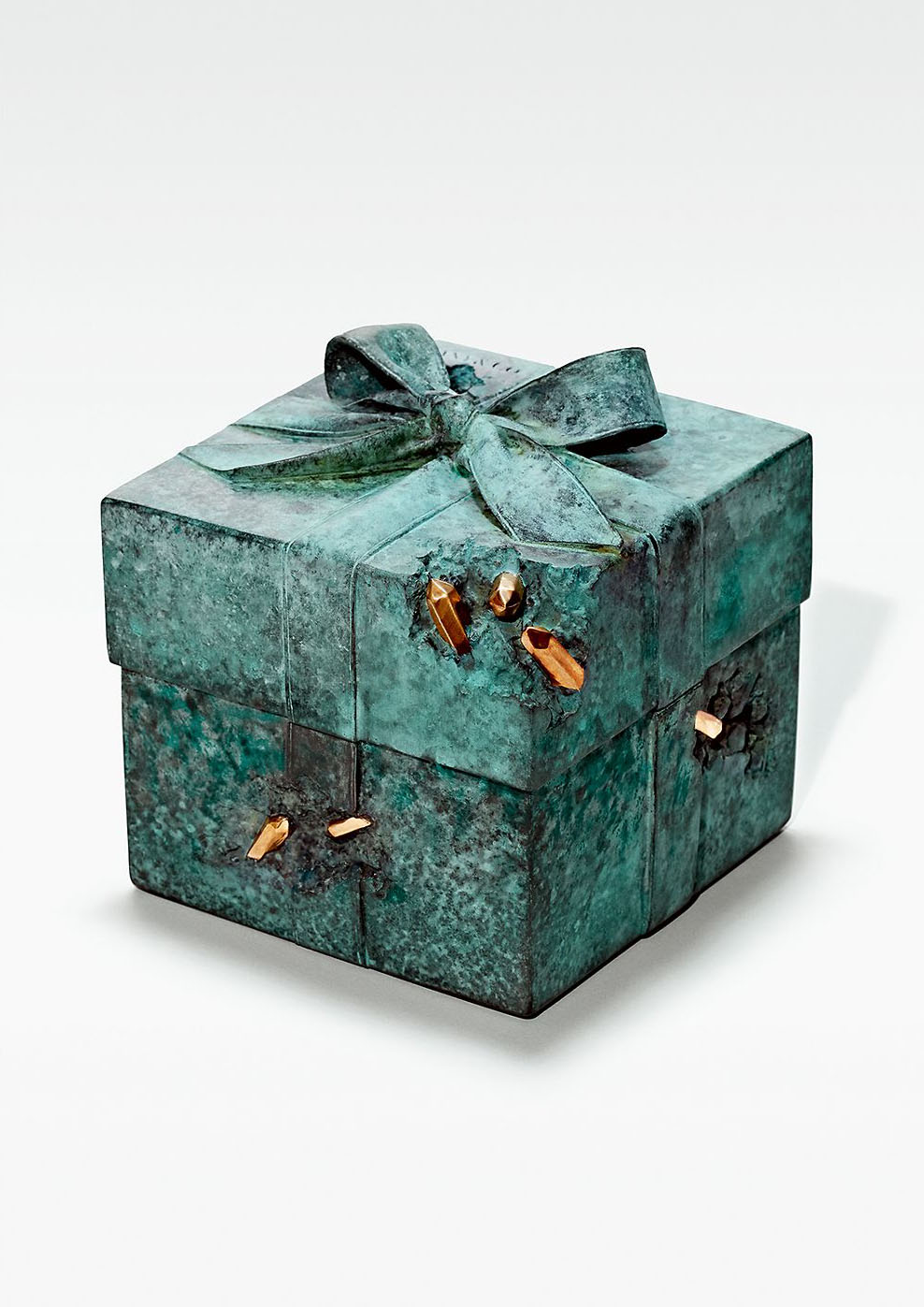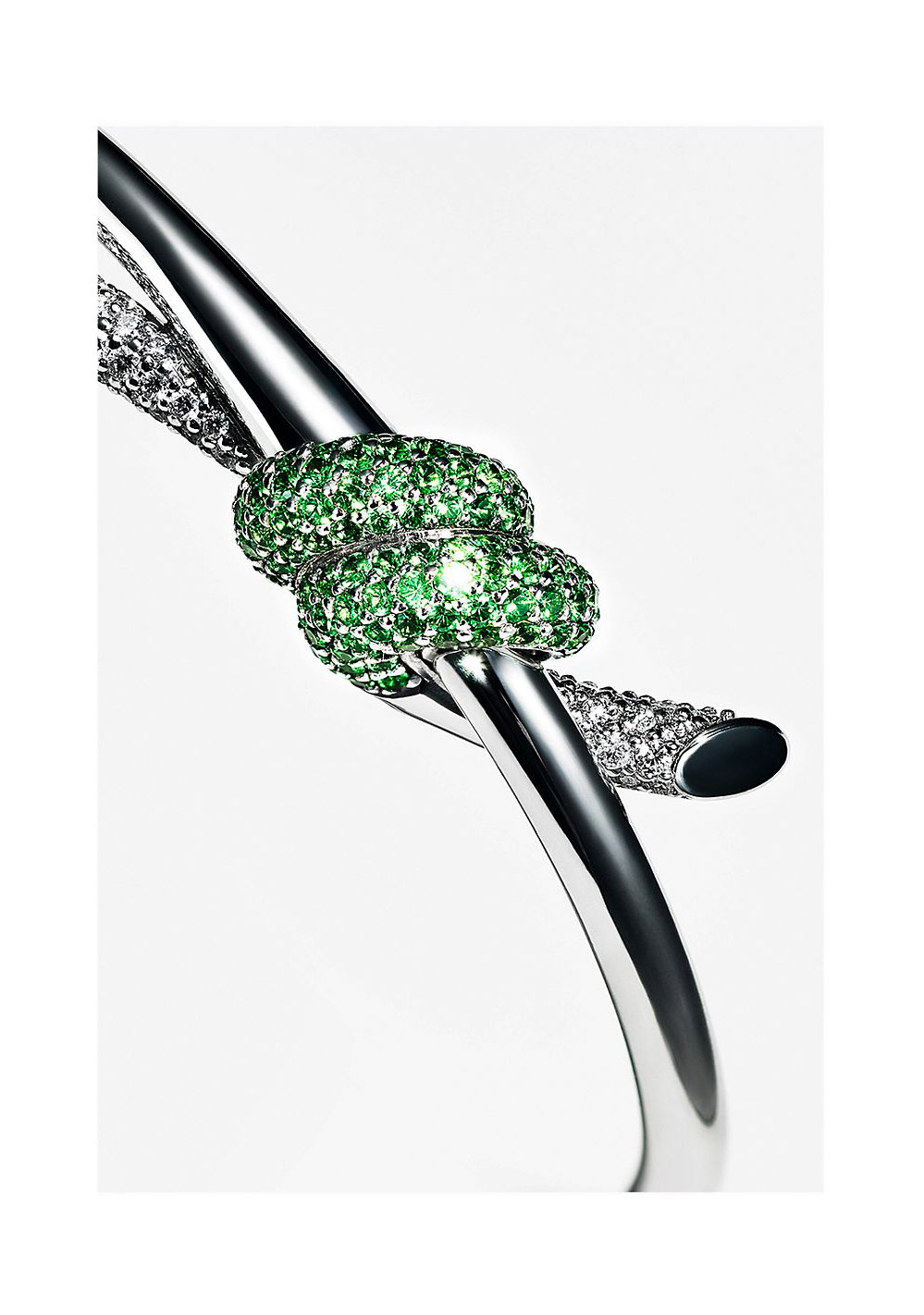 Daniel Arsham x Tiffany & Co. 'Blue Box, Circa 3021' Is Limited To 49 Sculptures
Images by Toby McFarlan Pond for Tiffany & Co.
Daniel Arsham has partnered with Tiffany & Co. to give the brand's iconic blue box his signature eroded look. Entitled, "Blue Box, Circa 3021," this limited edition work's center piece is the "Bronze Eroded Tiffany Blue Box," a decomposed iteration that translates the original Tiffany Blue Box into this bronze patina box, bow and all. Inside is a Tiffany Knot bangle in 18k white gold with diamonds and tsavorites. A vibrant green gemstone that Tiffany introduced to the world in 1974, the use of tsavorites is a nod to both Tiffany Blue® and the Arsham Studio color. 
All this is delivered inside a Tiffany Blue carrying case that's got both Tiffany and Arsham branding on the exterior, along with metal hinges to safe transport and storage.
Tiffany & Co. x Daniel Arsham's "Blue Box, Circa 3021" is limited to just 49 sculptures and will release on September 9 at Tiffany's New York flagship store.