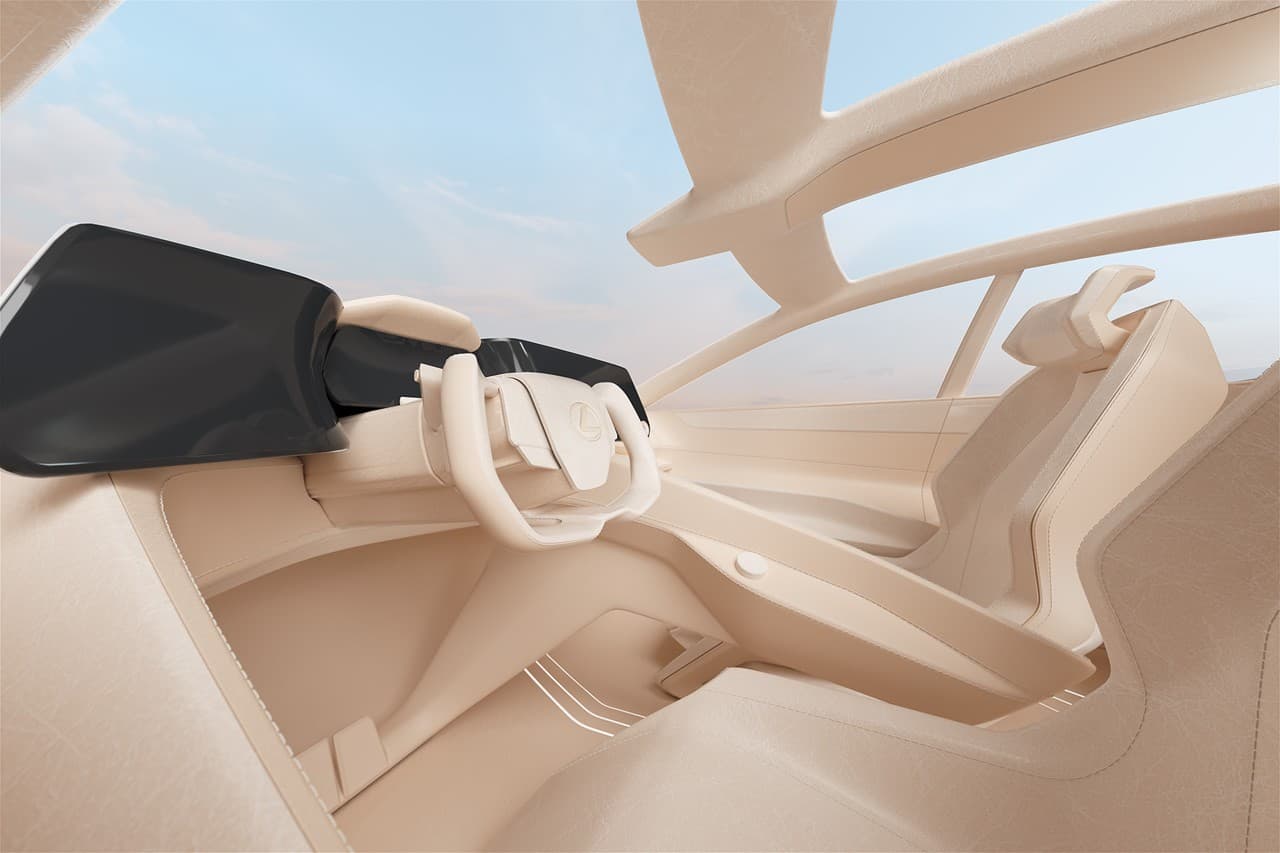 Last month, the reveal of the Lexus LF-Z Electrified was an exciting start to this new chapter for the company. It signifies a shift within the industry, where luxury cars can also cater to the everyday needs of consumers. While Lexus is known for its forward-thinking and use of technology, its Japanese roots are still present in this new vehicle.
Japanese label Hender Scheme worked virtually to showcase the interior of the new Lexus LF-Z Electrified. Lexus has used the expertise and creativity of this company to completely reimagine the driving experience for their customers. When you view the designs that they've created, you'll be able to see a very streamlined and innovative approach that offers touches of the past, present, and future. The basis of the interior is constructed from vegetable-tanned leather. This material is known to change as time passes, creating a rugged look the more a vehicle is used. This is a signature material for Hender Scheme which can be seen throughout the virtual interiors.
While both companies originate in Japan, they are also both known for their commitment to providing the highest quality products to consumers. Their attention to detail is second to none, which is recognized in the materials and craftsmanship they use in every project. Hender Scheme uses this un-dyed vegetable-tanned leather in its footwear designs, and now it looks just as good within the interiors of this Lexus concept vehicle. It's a unique and versatile material that will become customized to the user the more they drive their new Lexus. For durability, fine horse leather is used on the seats, which will change in color and soften as time passes.
Lexus has always stated that its machines are meant to be an extension of our human intent, and the slow wear and change of color of this leather is a reflection of this experience. It showcases the passing of time and helps to give each driver a unique connection to their new vehicle. Drivers will feel more connected to their Lexus as the leather changes to fit their needs over time.
This concept from Hender Scheme is taken from a series of fashion and art designs, transforming the Lexus LF-Z Electrified's interiors. There have also been other virtual interiors created by the artist Ondrej Zunka and the designer Salehe Bembury, who put their own spin on the vehicle. Head to Lexus to learn more about the LF-Z Electrified.