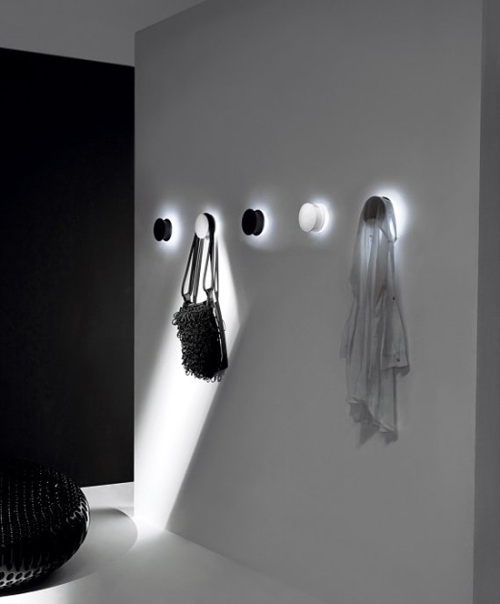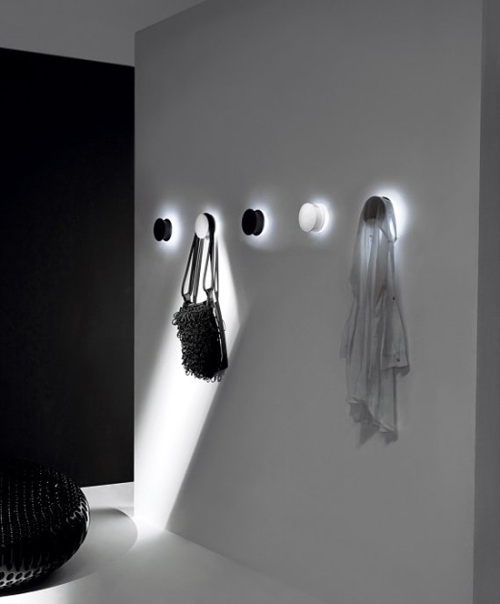 The concept is dubbed Alone, and Pallucco says it's an "illuminated circular outline", a coat hook that casts an eye at the concept of a wall light. You can use it plenty of different ways, too. You can have it stand on its own, in a row or randomly scattered.
It's available in two versions. For connection to mains voltage (input 3 W), with wall on/off switch and fitted with 3 high-efficiency white LEDs (6500 degrees Kelvin). Battery-powered (4 rechargeable NI-MH batteries 1.25 Volt – current 2000 mAh – duration about 60 hours) with push on/off switch located on the opal finish ring and a battery charger as optional, fitted with 1 high-efficiency white LED (6500 degrees Kelvin).
More shots after the jump.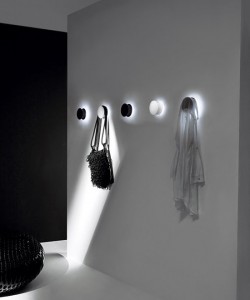 Thanks to Dvice.com